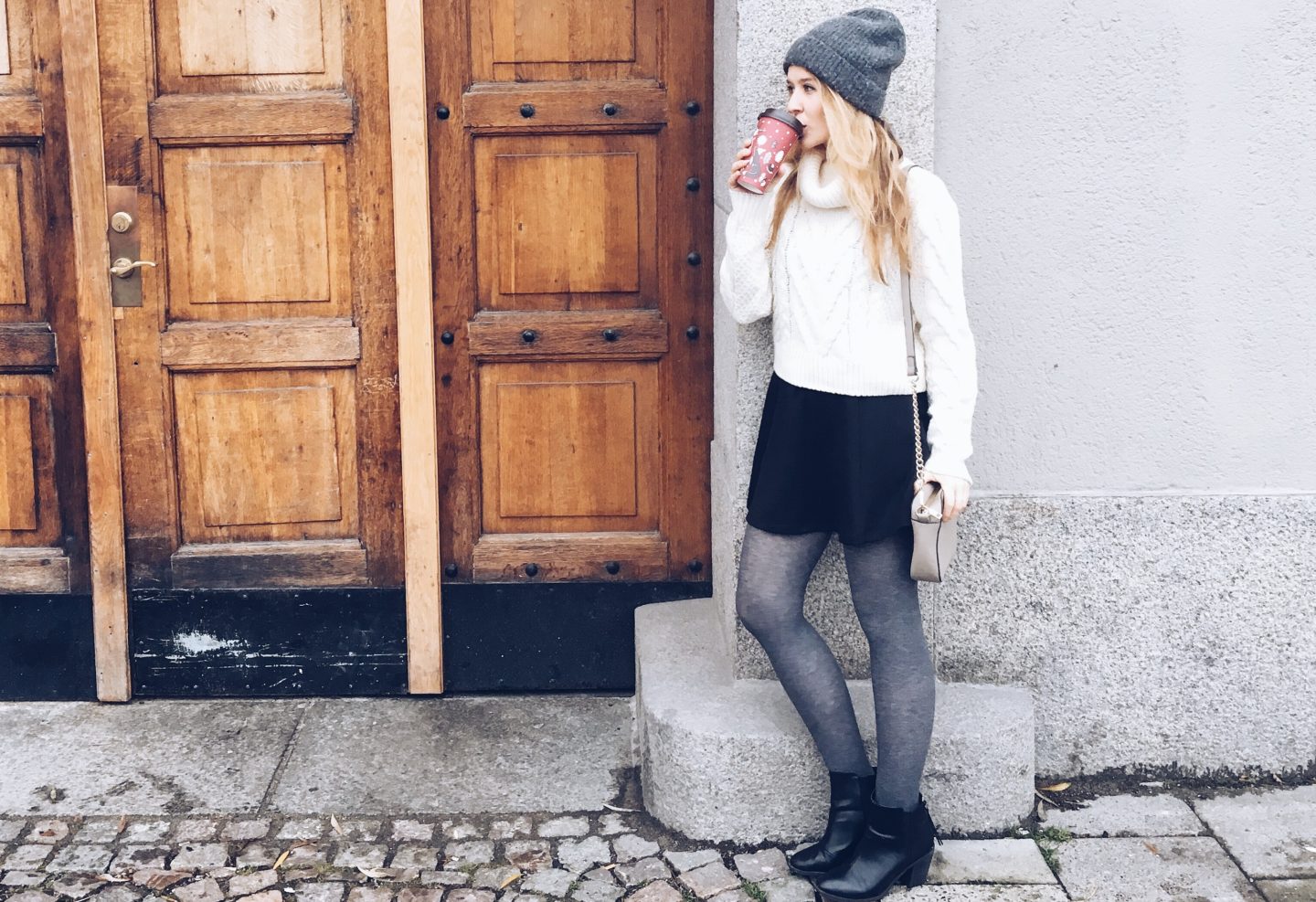 Hello darlings ! God, time is flying, isn't it ? Christmas and New Year are already finished and here we are already at the first weekend of the year 2017 ! Wow. Sometimes, when I see how quick time flies, I have only one advice (which I myself strive to apply constantly) : let's enjoy the little things ! That is to say : let's find happiness in usual little moments of every day. In short, let's enjoy every day! Because, seriously, it's too bad to "ruin your day" for a whole week, for example, because you are in a bad mood, because you have an exam, or because someone at the office told you something you did not like. Let's try to be a bit more positive than negative in the balance of our day. Everyday. Let's have more positivity and SMILE to life ! Stop psychology, haha. Now, let's talk about the Sunday look of the week. My little skater skirt.
In my skater skirt, I take life lightly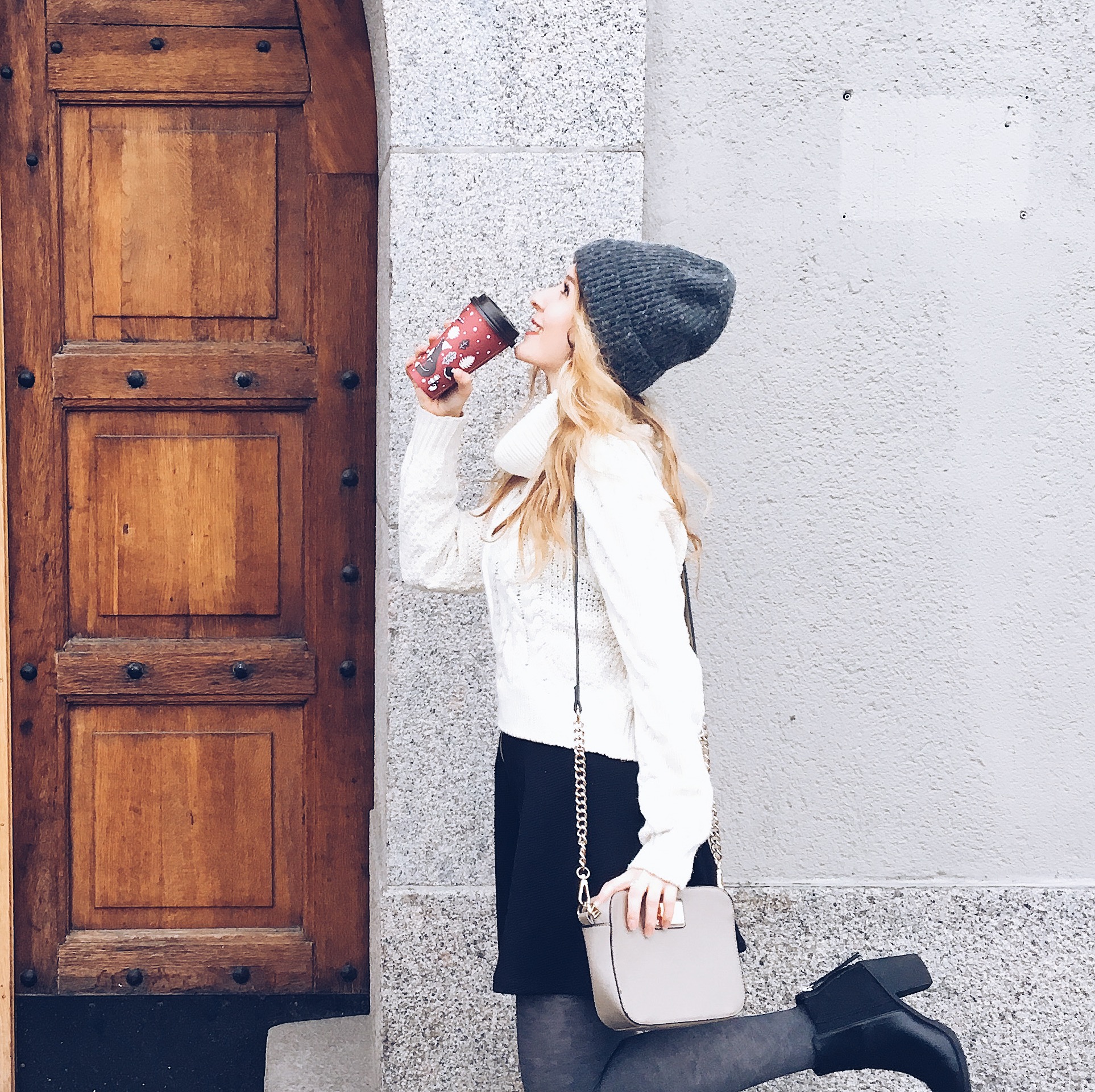 I discovered this little skater skirt at H & M. Nothing very original you will say … But I love H & M, don't you? I have always liked this store but I find that for a few years they are really right in the trends and have really good prices. Of course you won't keep every item you buy there for 5 years because in general it does not resist much more than 10 washes, but nevertheless, I like it ! I find ALL that I look for at H & M and that, I like! I had a crush on this little skater skirt, that I used a lot in summer / fall, and that I now recycle in winter outfits.
Also, a thick Ivy Revel sweater (fav brand hello). I talk about it here if you missed the post. This sweater is a portable blanket! The impression of being still in your bed with this big turtleneck.
To keep my legs warm, thick gray tights + boots. I also had a jacket, but I preferred a shooting without! 🙂
Finally, a nice gray hat matching the pantyhose and the trick is played. Simple, but pretty. The skirt with its triangular shape, its high waist and the detail of the zip in the back does all the work! Don't you think ?
My bag comes from NYPD (New York Portable Designs) that I discovered in 2016 and that offers very nice, not too expensive bags ! I had a crush on this little gray bag that I wear a lot.
Last but not least, the Christmas cup is because I'm nostalgic 🙂 ! Quite simply ! Everything went too fast. Besides, I just removed my Christmas tree at home this weekend. I wanted to keep Christmas magic at home as long as possible. But now, on the 10th of January, it was time!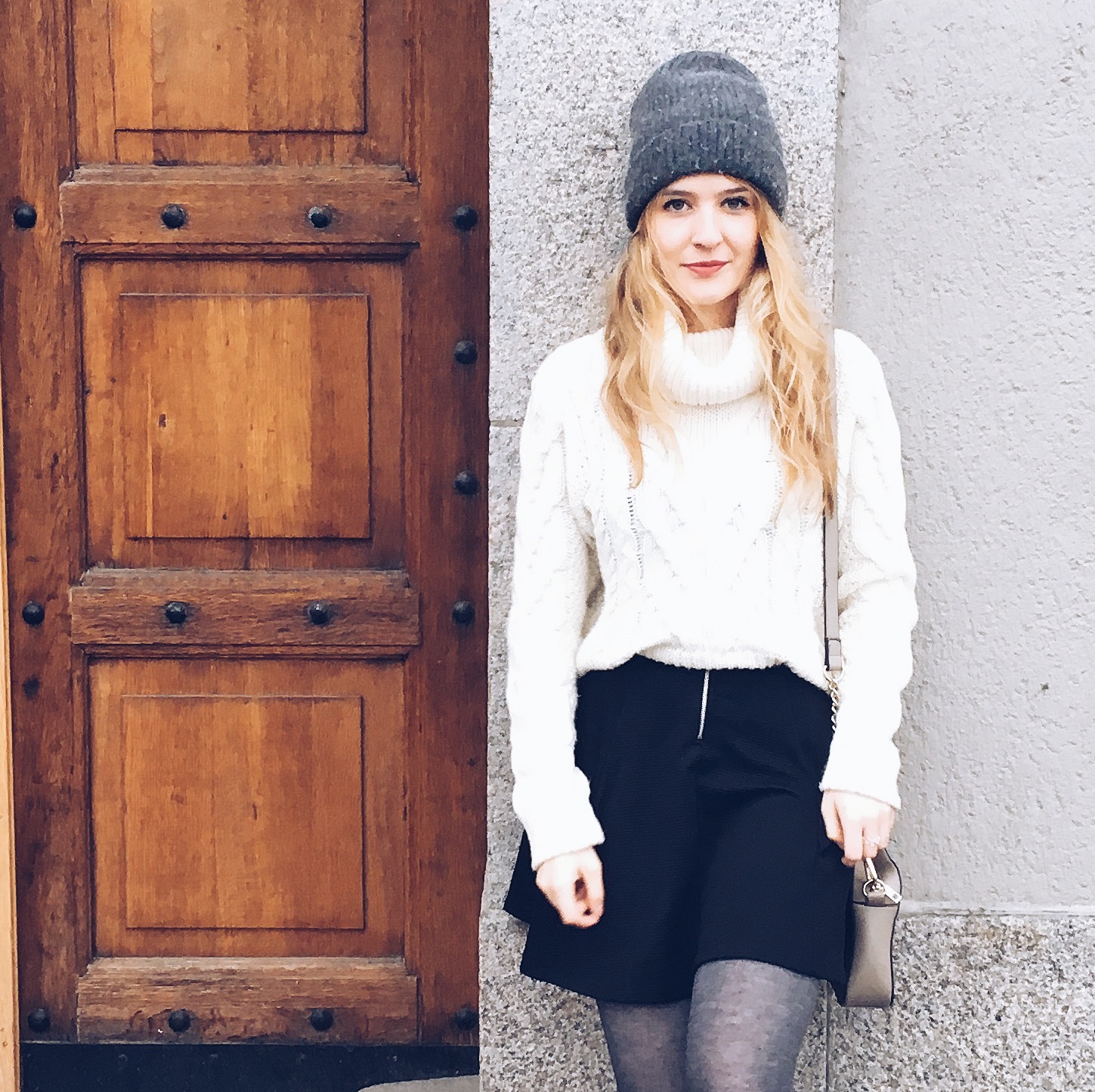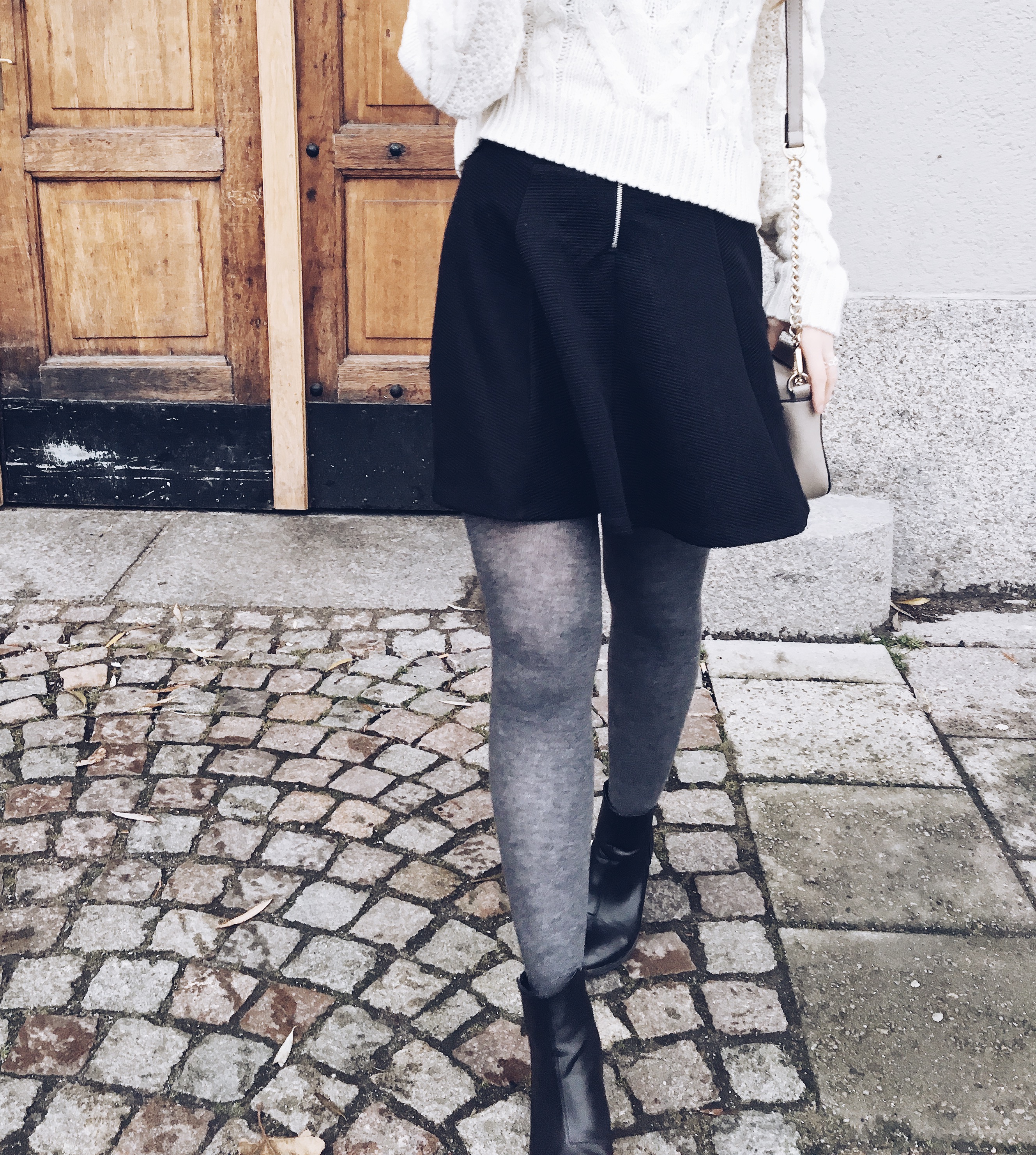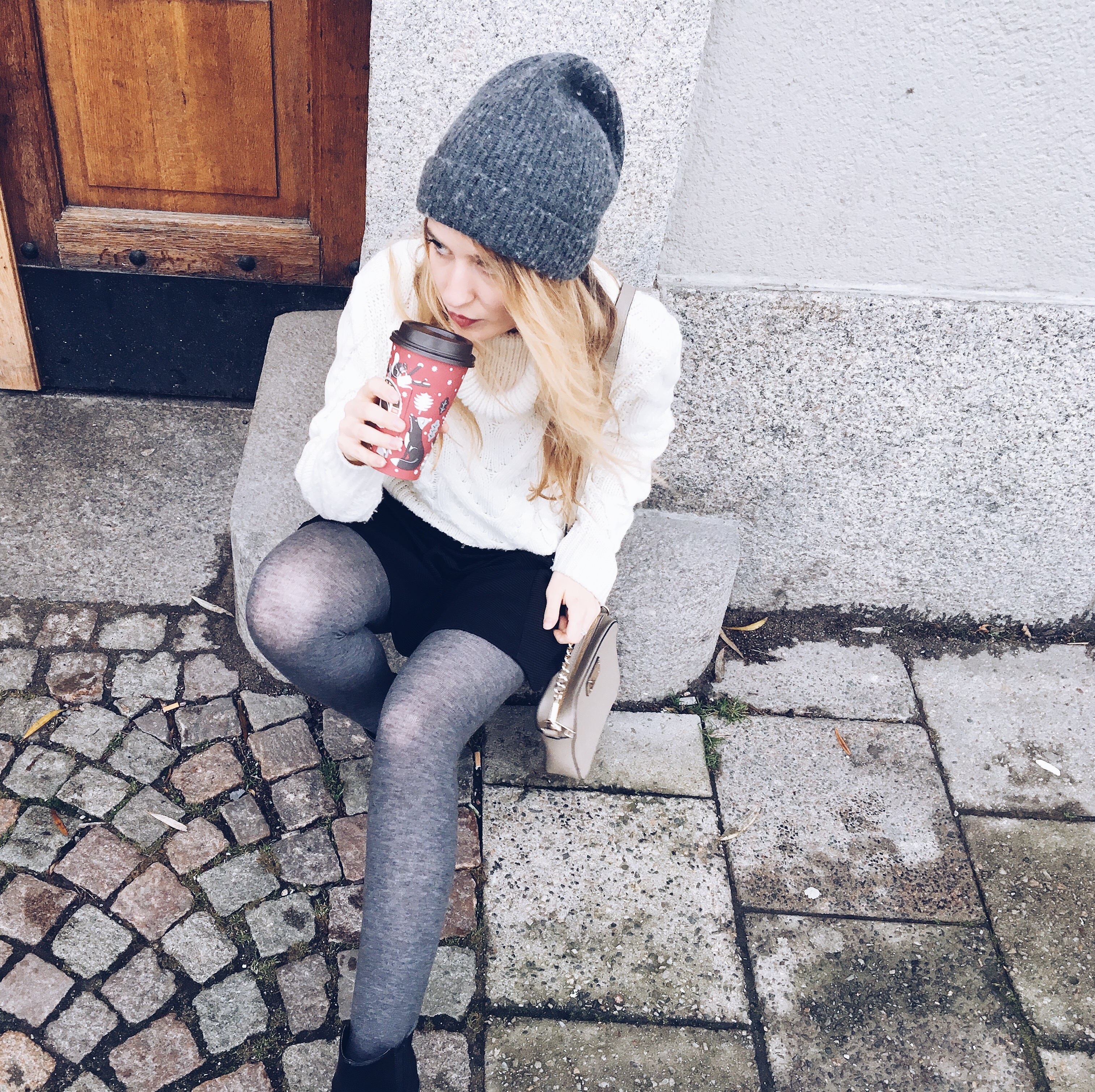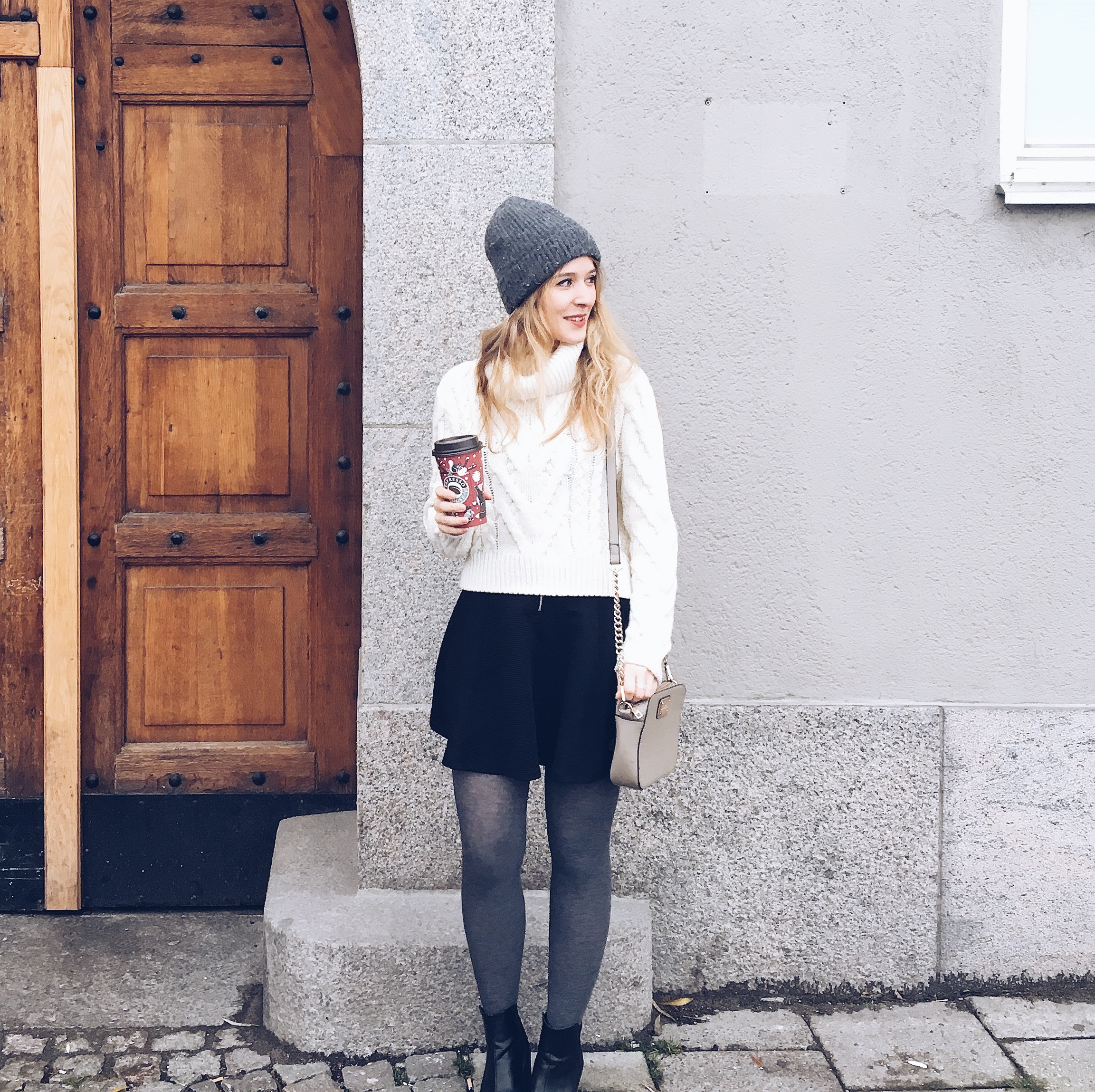 Accessories wise, I wear my Milvic Design jewelry.  I talked a lot to you about this brand on Instagram and Snapchat (if you don't follow me on these social media do not hesitate to check the right column of this blog —>). Her creations are minimalist and made of great finesse. Danish style ! I just love it !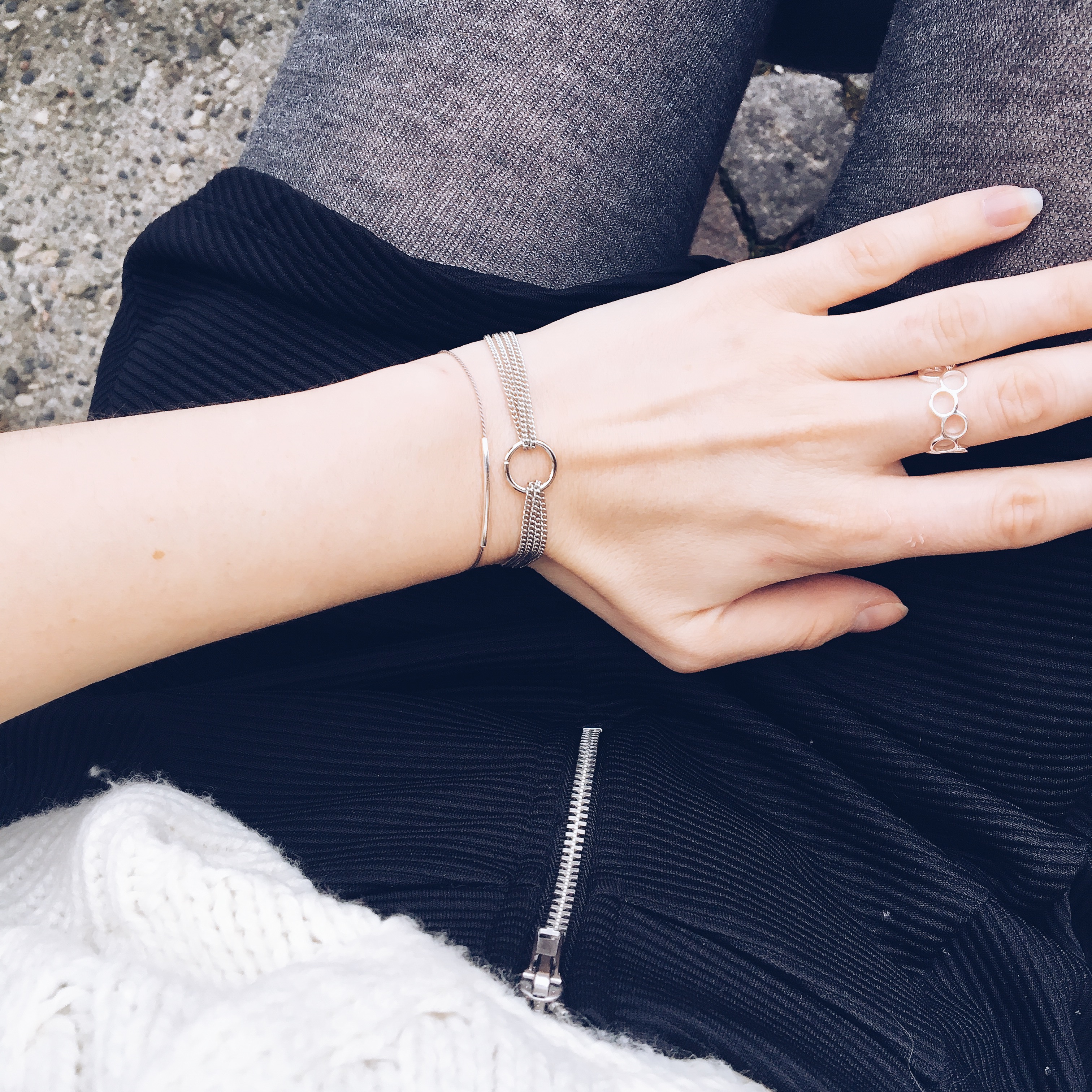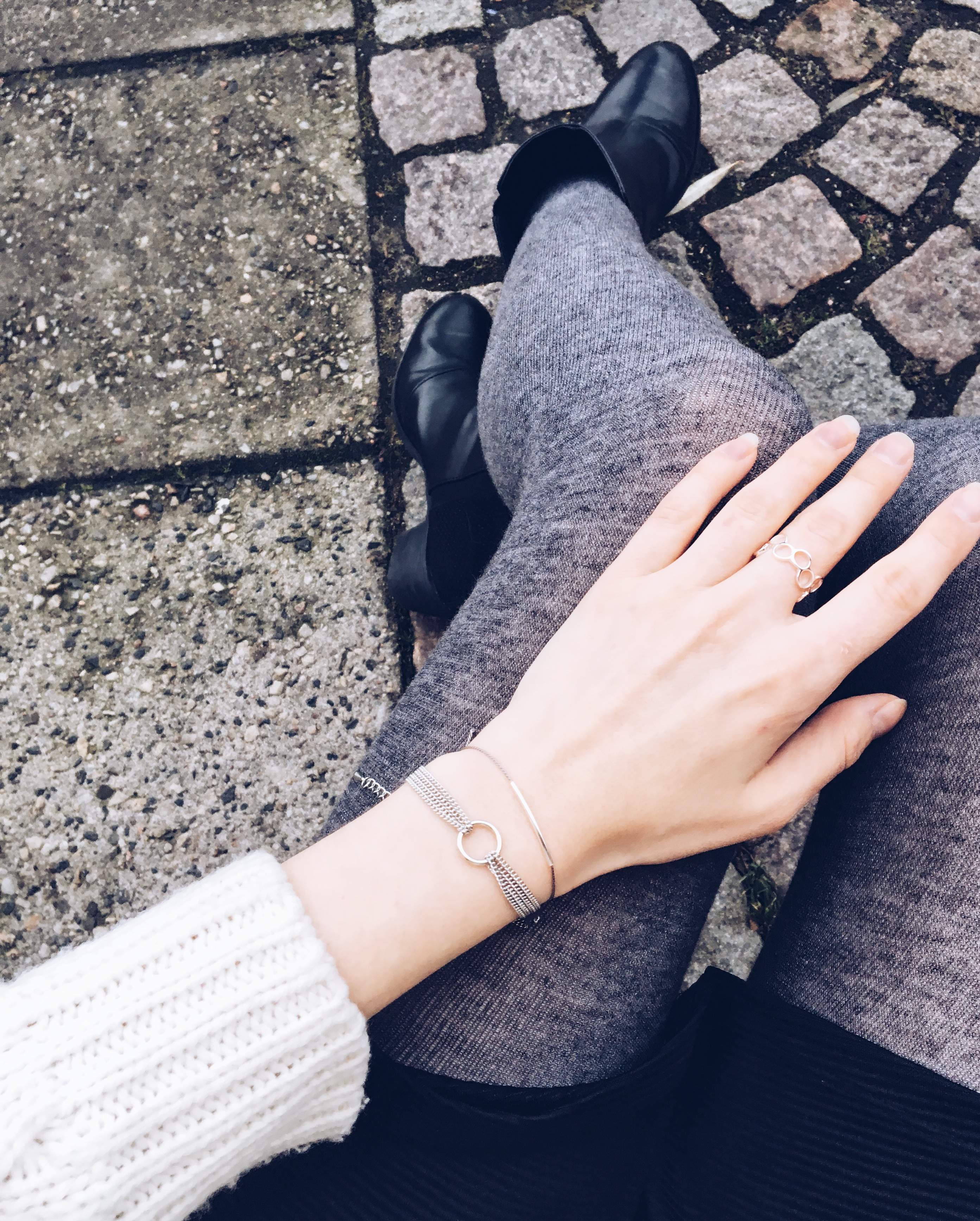 I wish you a good end of weekend my little feathers ! And I hope you liked this look. And you, do you have a skater skirt ? 

You can find all the pieces to compose this look in the "Shopping" tab, by clicking here. 
Or on my Shopally page with direct links to the look's pieces, here.
---
Credits : 
Skating skirt, tights, hat and boots H&M
Christmas cup Espresso House

 
Sweater Ivy Revel (enjoy -10 % on the whole site / even on SALE items / with the code PLUMEDAURE10)