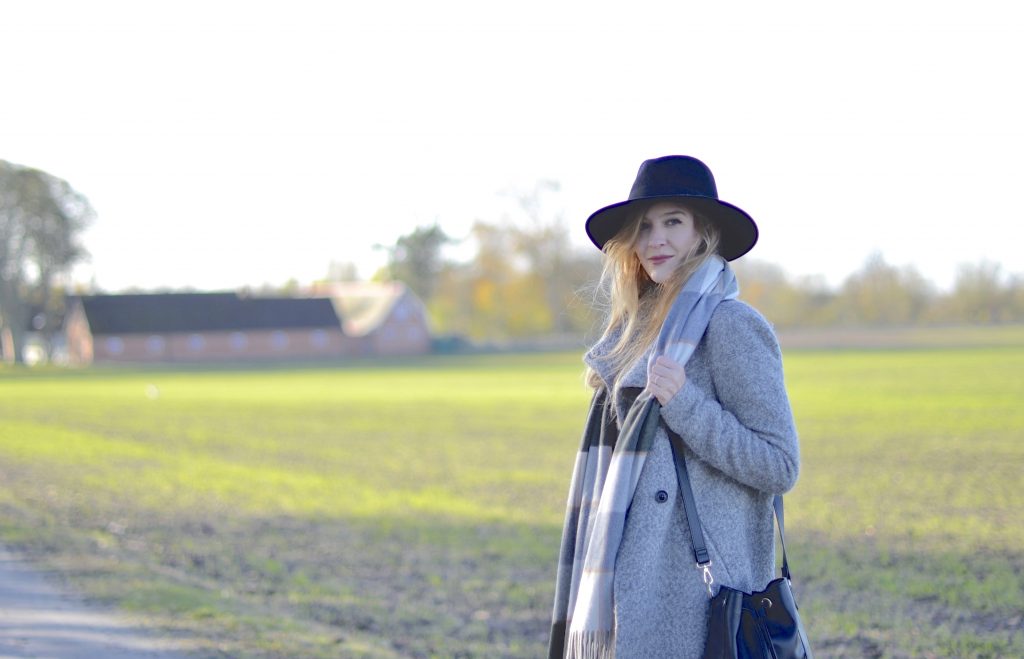 Hello my little cats! Today, let's talk about some essential accessories for autumn! This blog post being a bit special because I thought it might be interesting to give you the women side – but also the men one ! So today, let's welcome my sweet darling, blog partner and photographer in this post. The one who helps me so much everyday for this blog, and for this I'll never thank him enough! <3 Together, we present you our must have accessories for autumn. What are yours ?
Must have accessories for autumn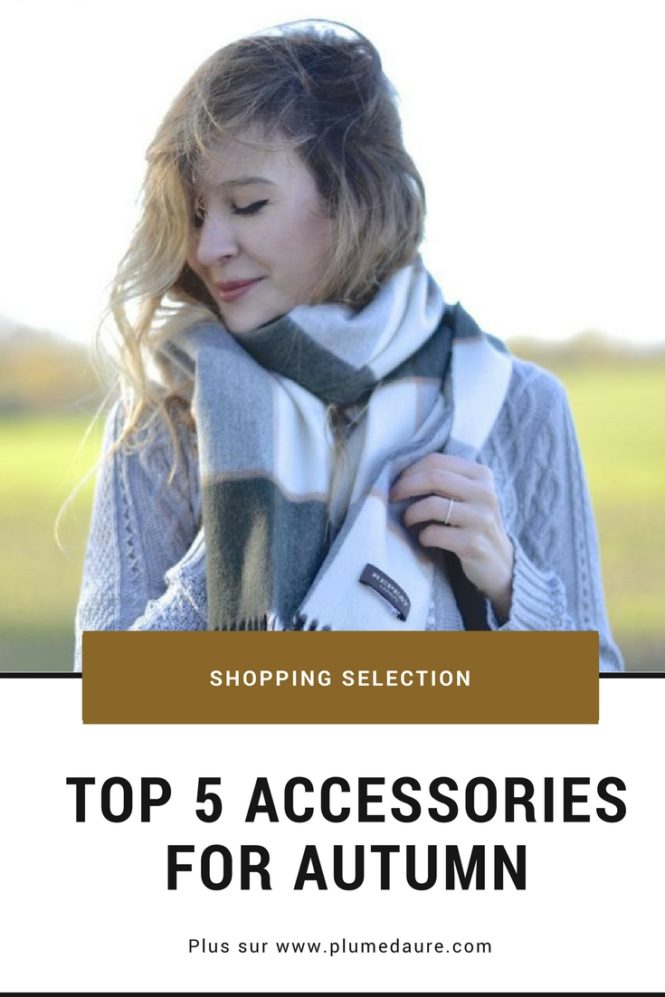 Autumn … the season where we can't go out without coats again ! And where, unless you have 10 coats (which is not at all the case for everyone), you can have the impression of being "always dressed the same" … Not cool. Indeed, it is nice to put on pretty clothes, BUT the coat (which is always the same or maybe alternating between 2/3 coats max) covers everything and makes you tired after a few weeks.
So what better than accessories to vary the outfits ? Hats, boots, high boots, moccasins, scarves of different colors, gloves, bags … nothing like them to change an outfit completely ! So here is a top accessories, or "must have" to give some change to your autumn outfits!
For women 
Let's start with my own top 5 (the girl side). My 5 must have for autumn being definitely :
a nice hat / hat
a beautiful scarf
nice boots / ankle boots / derbies
a nice bag
nice gloves (even if I don't wear some on this look but believe me I regretted… #freezingtodeath!)
(And of course pretty jewels … but let's say that these are seen "less" being hidden under the clothes … The goal here is to vary the outfits with things you can see over the coat!)
The hat
What's better for styling an outfit than a hat? It's funny because for many years, I loved gats but I did not dare to wear them really. I thought it was "too much". But now I'm a grown up (haha) I love wearing hats, I find it very classy, feminine and practical (against the rain for example or to protect the hair from the wind). Here I am wearing a simple black hat that I love !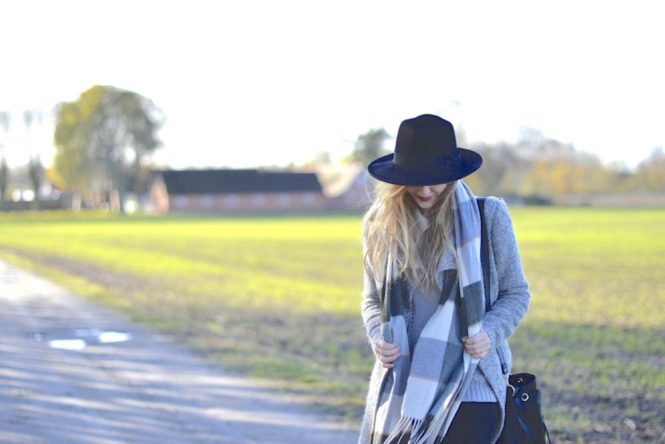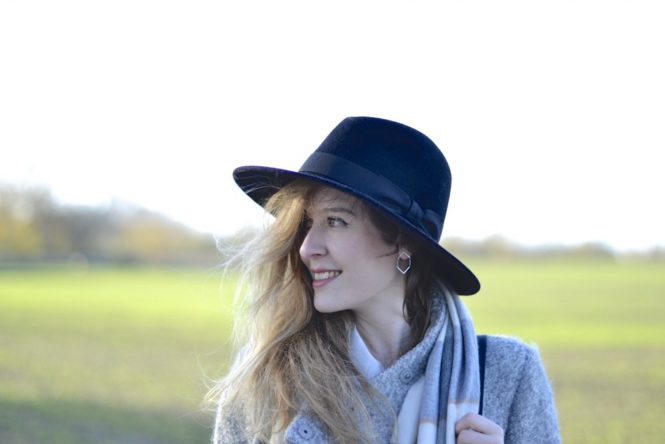 A nice scarf
An accessory that I love! First, because of the cold Swedish weather and because I get quickly sore in my throat, but also because it's all soft and cosy ! And then, having different colors, nothing like it to vary an outfit!
I admit that I have a weakness for soft scarves, and wide, effect "plaid". They are so cozy, wrap us well and can serve as a mini cover when at the restaurant for example (on the shoulders and hop!). My last favorite? This absolutely beautiful scarf from Repeat Cashmere. It has a price I know it, but it is an investment for a beautiful scarf that lasts and is really warm. Here in Sweden, the temperatures drop so much that I prefer to have less but better, with materials that protect me from the cold that can go down to -20 … (yes … ouch ouch ouch!).
For smaller budgets, you are of course not required to have cashmere. And then every country does not go down to -20 in the winter. There are plenty of pretty cotton / wool scarves available in all stores this season.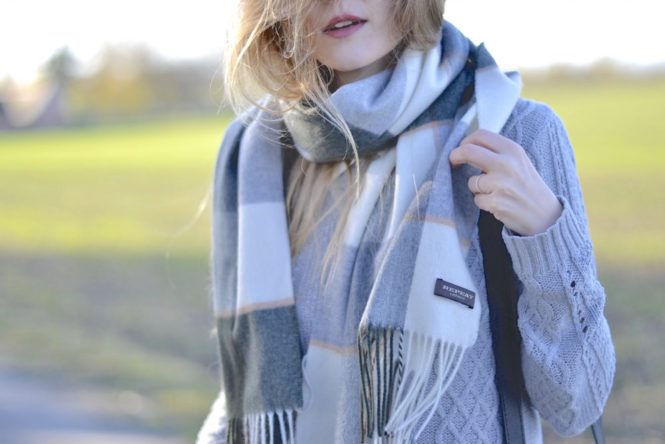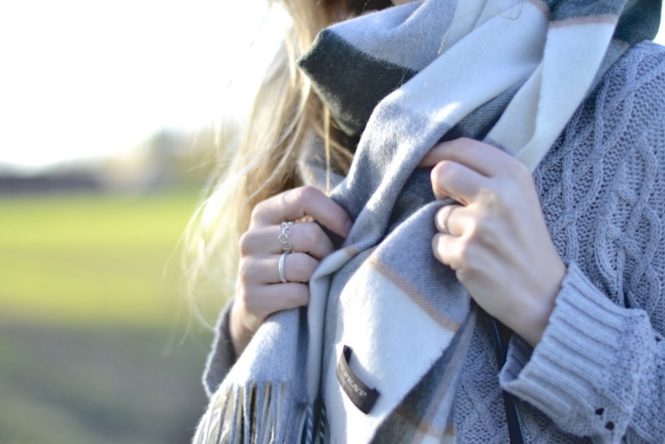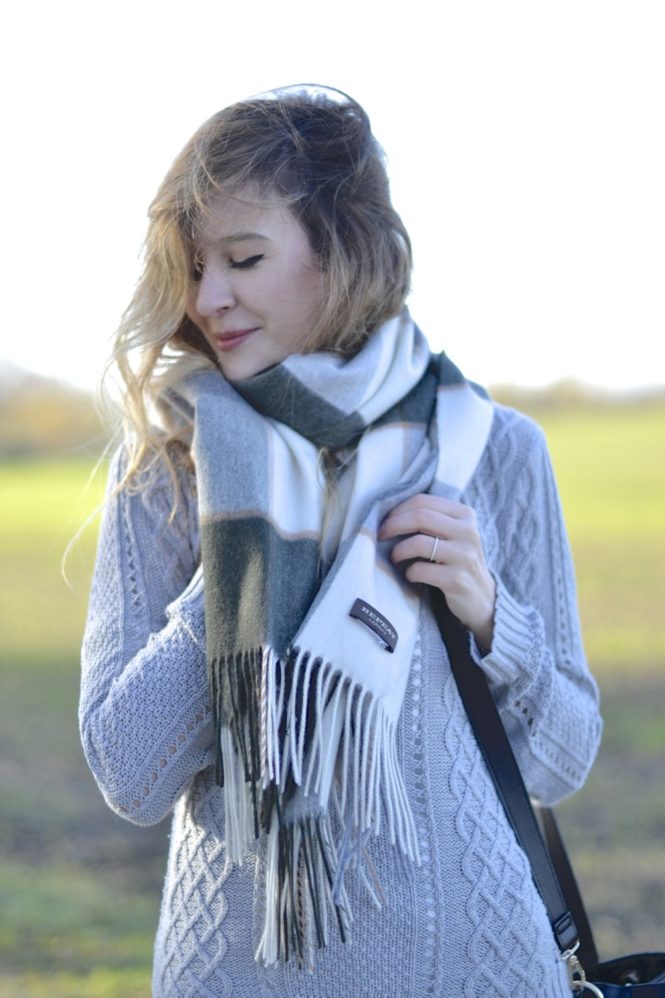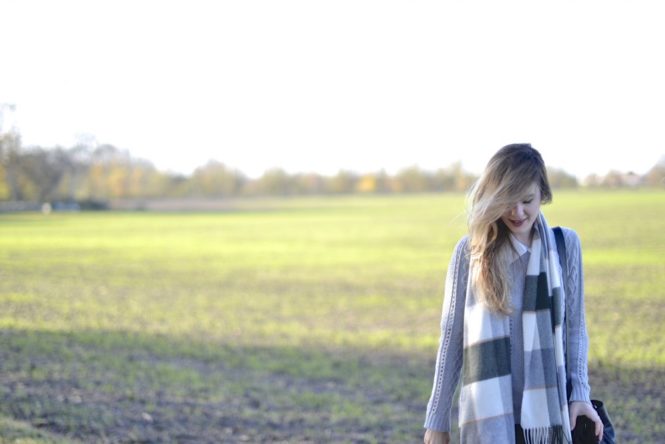 Find here the beautiful scarves from Repeat Cashmere
Nice autumn shoes
Shoes can change completely an outfit. For example, if you wear over the knee boots, low boots, or derbies … your look will not have the same style! The 3 that I just mentioned, I love them! I wore, for example, over the knee boots here, and derbies here. I find these models just amazing ! For this look, I chose to wear low boots that I just fell in love with!
Black, simple, neither too flat, nor too high (a little lagom, if you read my article … hihihi) from Flattered. A Swedish brand that I love so much ! In addition, it was created by a blogger I love: Isabella Löwengrip, who in addition to having a great blog is a great business woman VS mom who inspires me! Go check this brand (and this blogger) if you do not know about them yet! So Swedish & lovely!
Again the price is quite high. But without wanting to repeat myself, the weather conditions here make it worth it to have LESS and BETTER. Shoes for 30 euros that will let the water or the snow in do not matter so much to me. Flattered, I know it, I tested it, and it's really quality! So I do not mind to put the price for items that I keep a long time. Basics that I do not get tired of.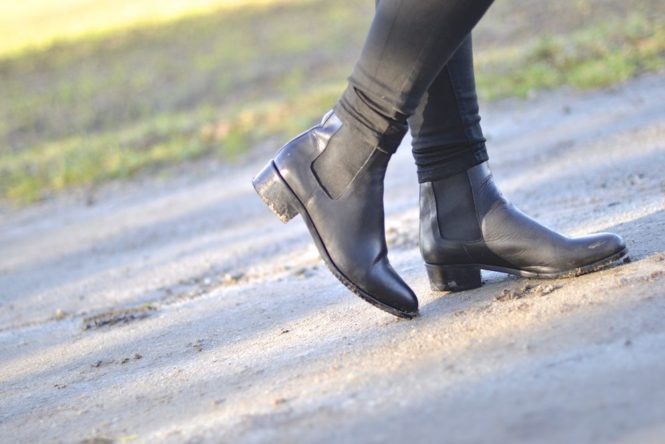 Find all the boots from Flattered here!
A pretty bag
Do I need to comment here? A nice bag is essential to a beautiful outfit! I think we all agree on that! And I do not present you anymore the brand Maison Gaja that I like so much. Vegan, ingenious, vitaminized, accessible … I like everything about their positioning!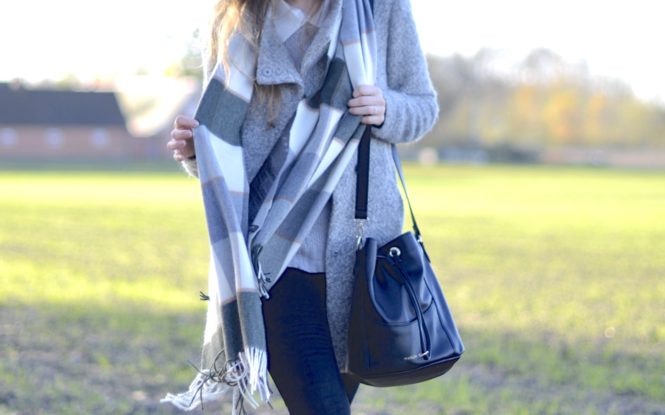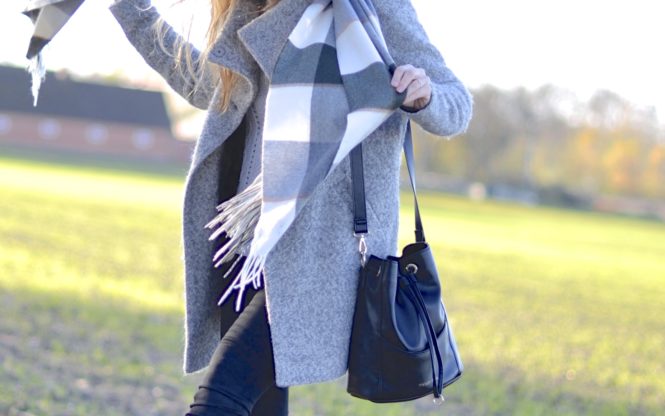 Bucket bag "Mojito: Maison Gaja. This bag is at 50% at the moment and costs only around 60 euros!
Pretty gloves
Last little thing that keeps you warm and looks pretty, the gloves! I find them so feminine! I have a real collection! Don't ask me why I don't have some on these pictures… I regretted very quick! I was so frozen! (It's really starting to be cold in Sweden)
I also have a big desire to offer you a selection of pretty and cheap gloves, because I found too beautiful ones online! There it is :
And here is my top 5 for the girlz! What do you think ? You girls too, do you like accessories?
---
For men
[Small intro before starting: I'm so happy to welcome my darling in some of my articles! At first glance, when you read this blog, you can imagine that I'm doing everything alone. Yes, almost. But believe me : without him, none of this would exist in the same way. He helps me so much. He is the one behind the lens for all the fashion outfits photos, and has perfected himself in photography for me and to support me in my project. And now I can say that he's such a good photographer <3 For that I say thank you.
When this new passion arrived 2 years ago, he could seem a bit reluctant to be part of it, which is normal because he didn't see it coming. But since then he has become a great partner. He proposes me ideas & projects, he follows me in all my crazyness (hihi). For that too I say thank you.
I am aware of the fact that my blog takes up a lot of space in my life, but he has made a place for it in his own life too, and in ours. This blog is my project but I am helped daily to follow my dreams and my desires in the confidence of a man who encourages me and supports me! Without him, www.plumedaure.com would not be the same. It would not have that happiness ! And me neither. So thank you my koala for being the most perfect darling!]
I asked my darling: what accessories do you prefer? And he said almost the same :
a beautiful scarf
beautiful shoes
a warm and stylish hat
beautiful sunglasses
a nice bag (he does not wear one here but he recognizes that it is so nice)
Basically, everything except gloves. At the same time my darling is always hot! So about gloves, he only uses them when he's really cold (when it's -10 outside !).
So mesdammes, if the desire to spoil your darling with beautiful accessories for Christmas is inside you already, here are some ideas.
Shoes
Boots, moccasins … I'm sometimes jealous of men's shoes! They are so cool ! Big favorite for this last pair my darling got for autumn: these Base London boots. They are so beautiful! I want them for me, lol! But they only offer men's boots. In short girls, if you are looking for cool shoes for your man, go for it ! Beautiful leather, beautiful models, and not so expensive !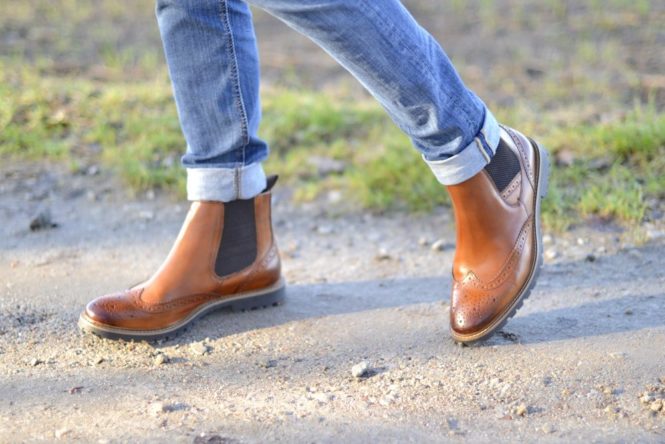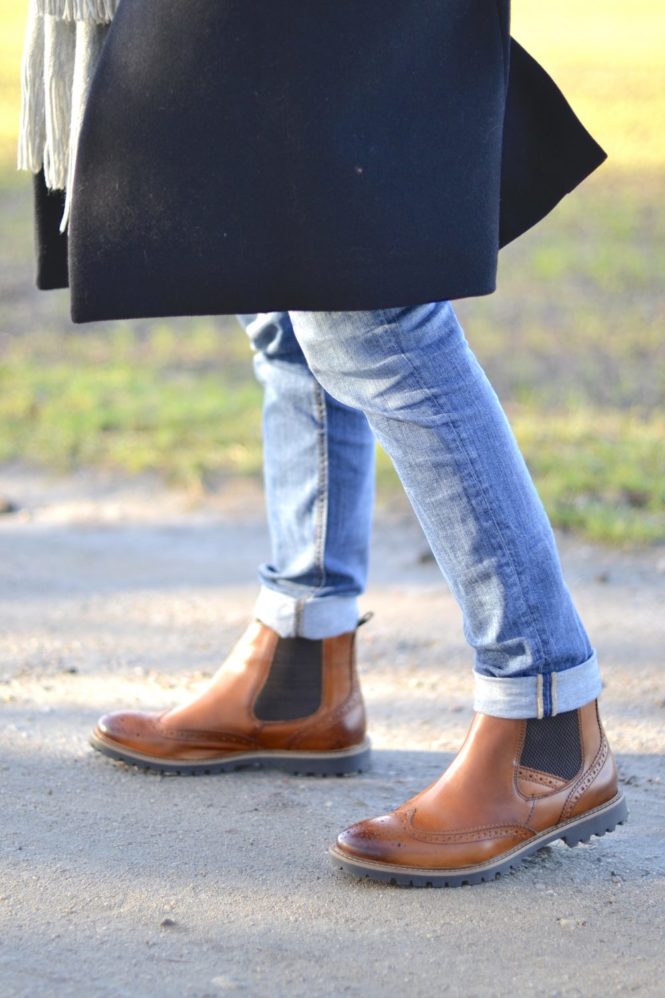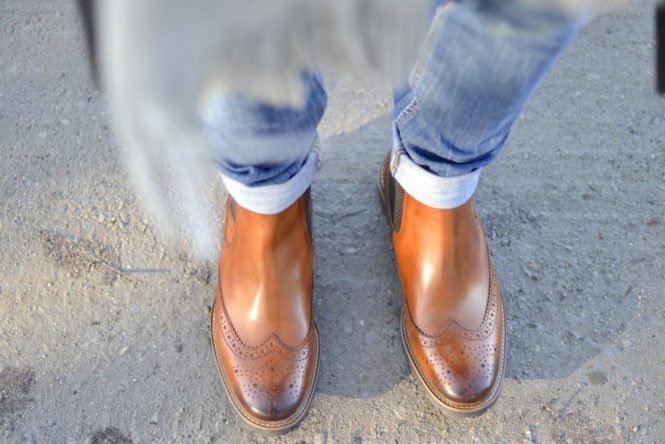 Boots "Riley Burnished" from Base London
The scarf
Isn't my darling good for posing on pictures also ? I love it <3 So. About the scarf. I will not rewrite the whole argument. Just like for women, a beautiful scarf beautifully dresses up an outfit for a man. The scarf he wears here comes from H & M. Have a look in your shop, they have wonders this season !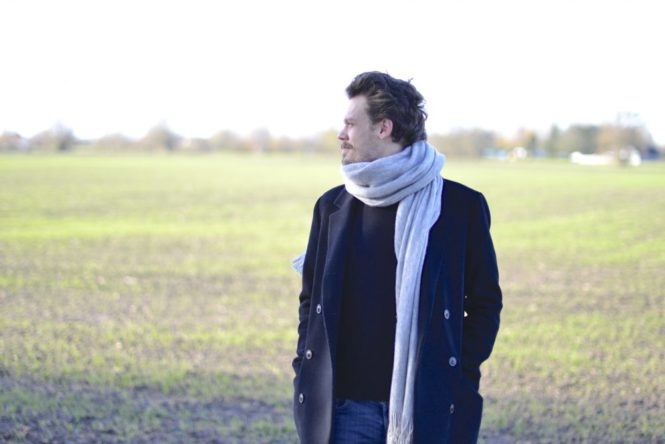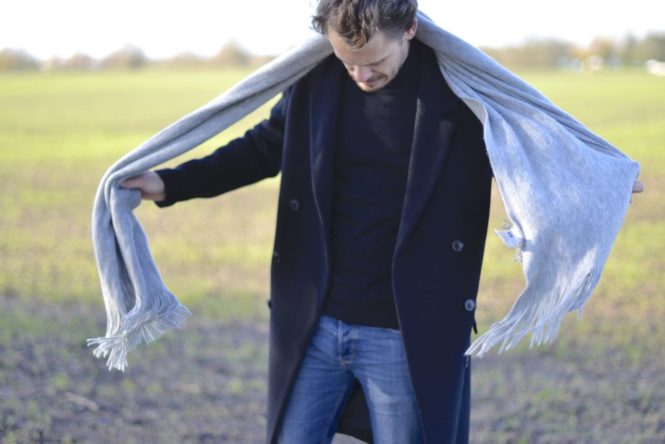 Here is a selection for your lovers / men who are dear to you (yes, brothers, dads, mates and everything else are also entitled to their Christmas present!)
Hats
I think a hat is super sexy on a guy, don't you ? You just wanna give them a big kiss! Haha! Once again, the hat that the darling wears comes from H & M. But because I love the selections, here is a selection of cute hats for your men!
Nice sunglasses
In terms of sunglasses, it's true that it always gives a style to an outfit. Well, we do not have much sun here in Sweden, but hey … when it goes out we enjoy everything we have ! And we discovered a superb e-shop recently: Binocle Eyewear! Their sunglasses are totally customizable and really cheap! Here, the beautiful California for only 39 euros that we love to share !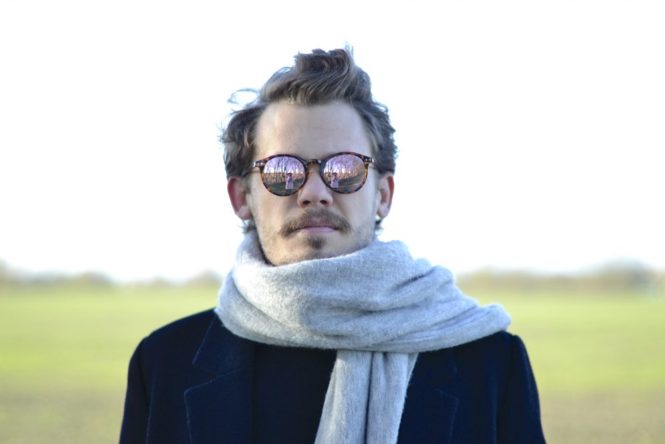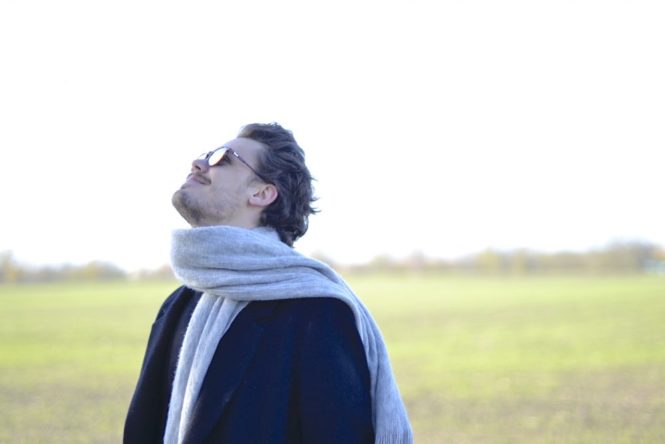 Find here the California from Binocle Eyewear
A nice bag
Again my darling does not wear one here … but yet … he recognizes that it's so nice. His favorites? Bags from Tiger of Sweden or from Sandqvist. I show you…
Well, that's it! A long article but full of shopping ideas for autumn / winter! I hope you enjoyed it ! And maybe even that it will have given you some ideas for your Christmas presents? After all this happens so quickly that you have to start thinking about it! 🙂 xxxx
* And you, what are your favorite accessories for fall / winter? *
---
Credits : 
This post contains affiliate links from ShopStyle
SaveSave
SaveSave
SaveSave
SaveSave
SaveSave