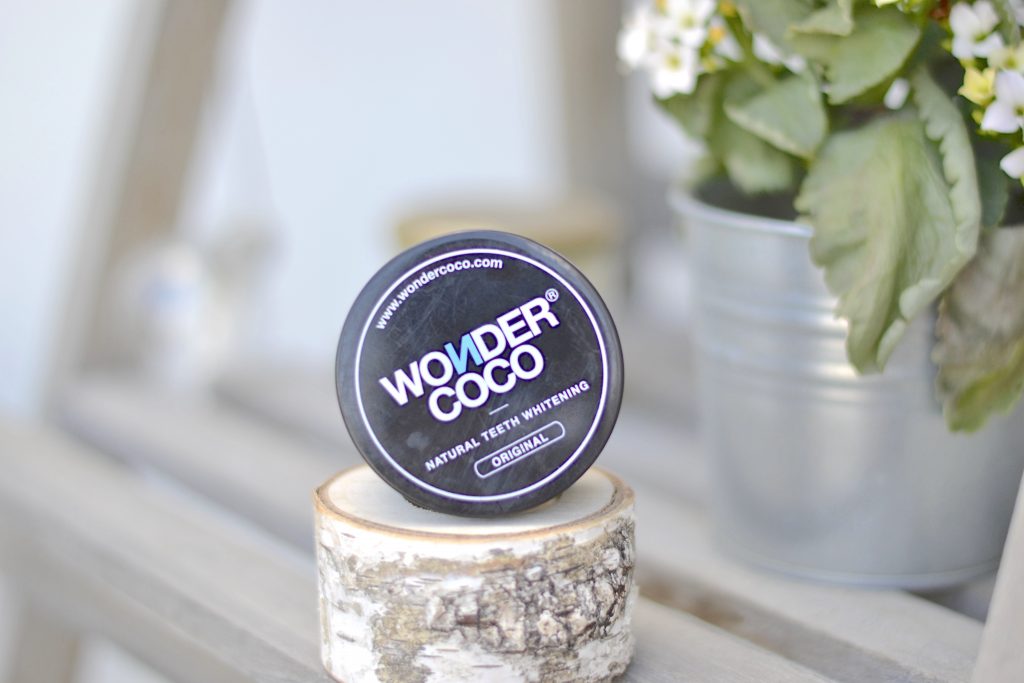 Hey my little feathers! Today for the first time on the blog we will talk about dental hygiene ! Because yes, after all, a nice smile and healthy teeth are really the basis in terms of beauty! Taking care of your teeth is as important as taking care of your skin or your hair, if not even more ! So today I wanted to tell you about this product that I recently discovered: Wondercoco. It is a totally natural teeth whitening product, which not only makes it possible to whiten your teeth but also to cleanse your gums for a better overall oral hygiene! Let's talk about it!
100% natural & vegan teeth whitening with Wondercoco
I admit that I was never very convinced by teeth whiteners. I have read so many bad things about them, that they were "too abrasive" and that it did more damage to the teeth than good. Dentists are even warning people about too much use of this kind of products. So, I've always been skeptical. But for having read other opinions about Wondercoco and being a bit informed before, it seems that this natural method is soft, totally harmless, and, used in cures, it is really beneficial both to whiten the teeth but also to a better oral hygiene in general.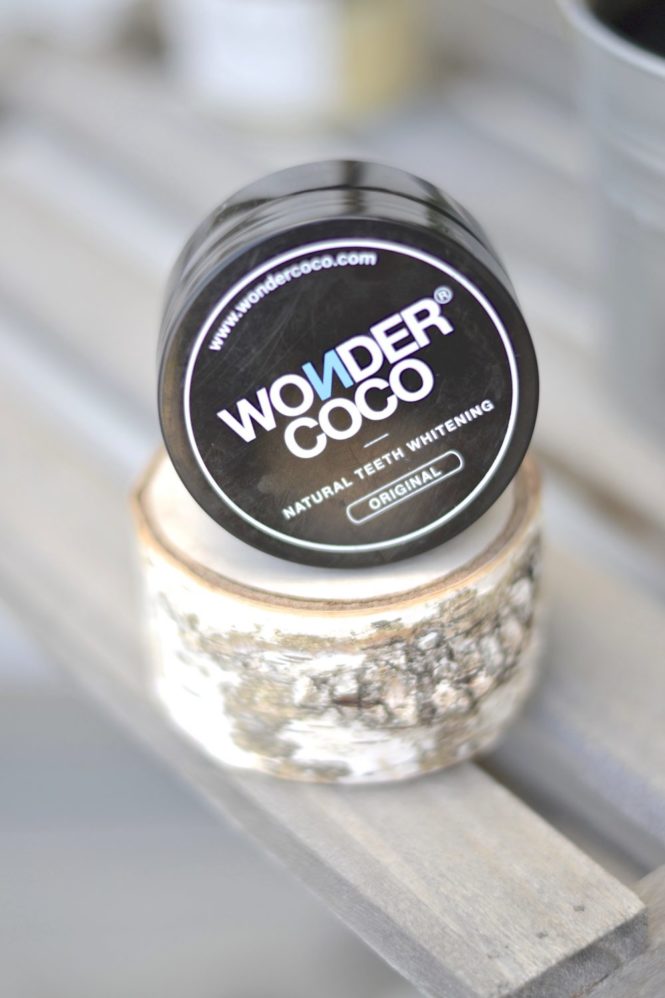 100% natural ingredients
First of all, what pleased me is that Wondercoco claims to be an alternative to chemical whitening and harmful treatments in the market, made from 100% natural ingredients. The mixture is made of activated carbon, bentonite clay and mint, which gently polish teeth to remove stains and whitens them.
But in addition to this beauty benefit, this product strengthens the email, cleans and purifies the gums, eliminates bacteria and plaque and thus contributes to a healthier mouth!
So I'm not telling you that we should only use it forever because it remains a whitener and in my opinion it should not be used outside of cures of 3/4 weeks eg 2-3 times per year, not to "polish" the teeth too much either and not to weaken them ; but in cures from time to time it is really amazing!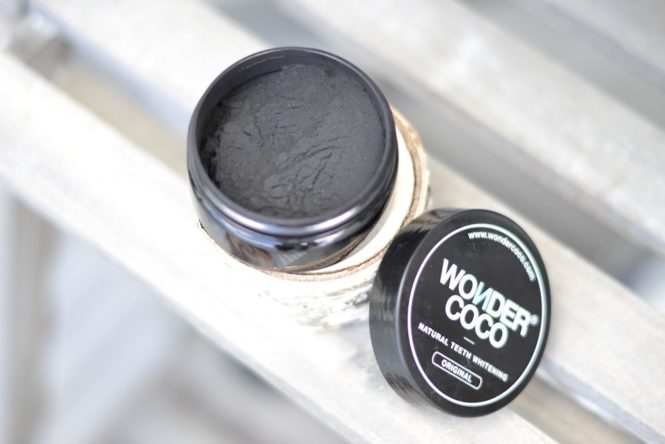 Vegan and cruelty-free 
What I also liked is that this product is totally vegan. No animal testing. One more winning point, Wondercoco! I am really looking for this quality more and more in all the beauty products I use (and not only in beauty, actually).
My opinion after 2 weeks of use
I've been using it everyday for about 2 weeks and I will use it 10 more days max, and I am very happy! My teeth are very white. After I confess that I already had white teeth before because I'm super careful so I will not tell you that there is a crazy difference, but I nevertheless could notice that my smile was brighter! What is great is that it removes all the small coffee / green tea stains (and I kinda drink a lot of this!) and that it removes the plaque SO well. The feeling of cleanliness after washing your teeth with is just perfect!
Only small weakness : after brushing your teeth with this product (which is to be used alone for 2 mn) it is necessary to add 1 mn of classic brushing with toothpaste because otherwise it remains black in between the teeth (not very sexy). It is really ultra black coal, so to properly remove it, you must brush your teeth after. So it adds a step but let's say that it's worth it!
Do not do it as a couple because it really is NOT sexy hihi! And be careful not to drop it in the bathroom! This black powder is really really fine and sticks everywhere! But well, it rinses super well with water!
Conclusion 
So, in conclusion I am very happy to have tested & discovered this natural product which finally reconciled me with teeth whiteners! I will keep it and use it a few times a year to brighten my smile!
And I hope that this review will have enlightened you on this product if you already knew it and wanted to test it, or that it allowed you to make a nice discovery! If you want to test it, it's this way!
Lot of big kisses ! And have a nice Sunday !
Credits : 
This post is done in collaboration with Wondercoco
SaveSave
SaveSave