Hey babes ! I hope you are doing well ! Here, we're finally leaving to Spain tomorrow ! Woo-hoo ! The program ? A week in Barcelona together with my boyfriend, enjoying some visits, good times and restaurants (tapas, paella, cocktails and so on) after which my darling must unfortunately go home for work. But for my part, I spend an extra week in Valencia in my dad's house, chilling around the pool. So excited about everything that is coming ! As usual, I bring you with me on snapchat & instagram (in posts and stories) and you can count on me to see some Spanish heat and nice pictures on the blog soon. I'll share some good plans that I've discovered during my stay ! Anyway, I'm ready for vacation ! And for the occasion I did some summer shopping last week ! And I found the perfect red dress at H&M !
The perfect red dress for summer
I just love this little red dress ! Guess how much I paid for it? 5 euros! What an occasion ! H&M sale has surprised me this year ! I don't usually buy during sale (at least not in physical stores). But the advantage in Sweden is that even in sale periods there are not too many people, so it remains pleasant.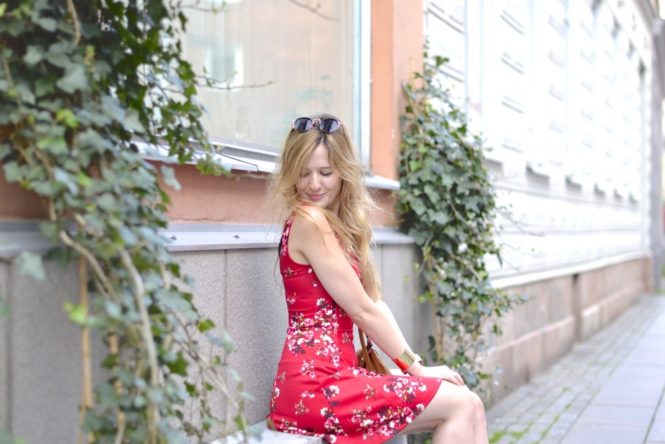 J'adore sa petite coupe bien apprêtée an niveau de la taille et qui s'évase ensuite, cela lui donne un petit côté rétro ! Et ce rouge, ça pète, c'est pétillant, tout ce que j'aime ! Bon par contre j'ai bien besoin d'aller au soleil et de prendre des couleurs… ces photos me le rappellent un peu trop.. hihi #teamcachetdaspirine (qui est avec moi?).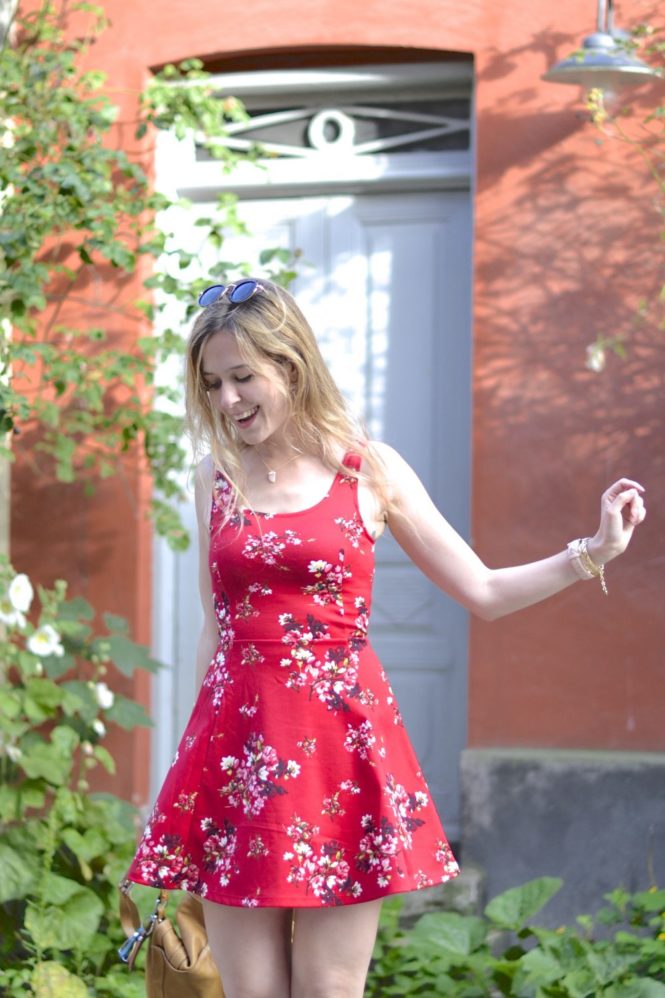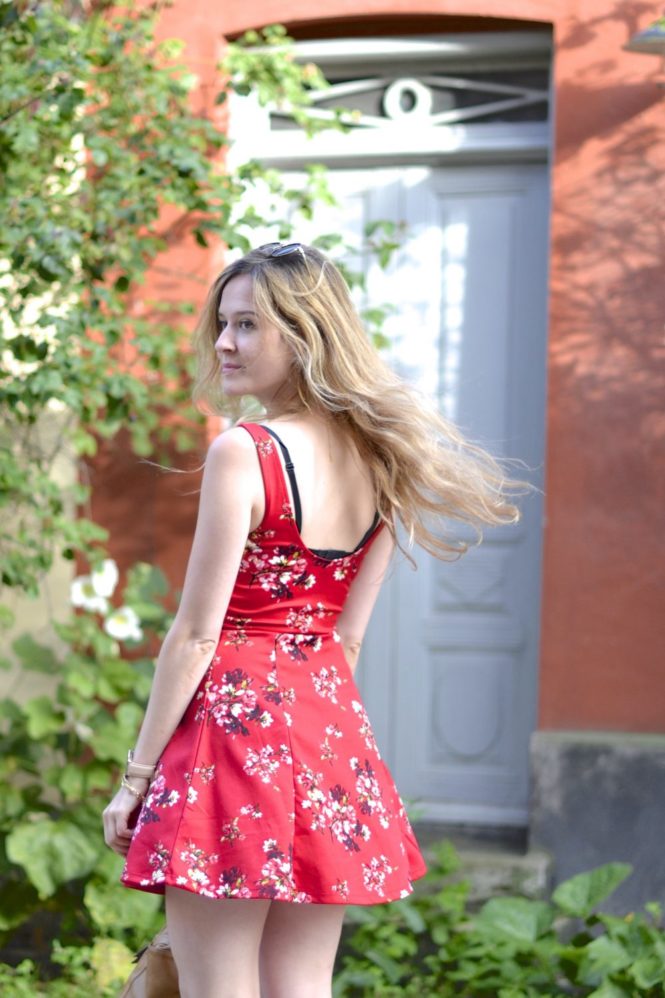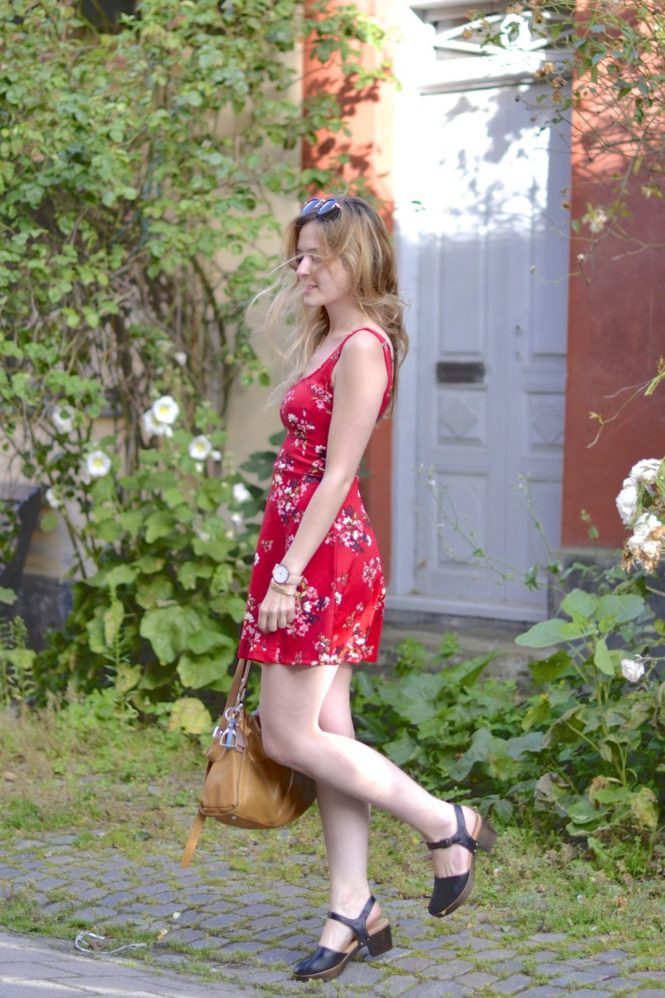 Otherwise, should we talk about this so beautiful little door ? These kind of small houses are everywhere in Malmö … one of the things that I like most about living in Sweden! <3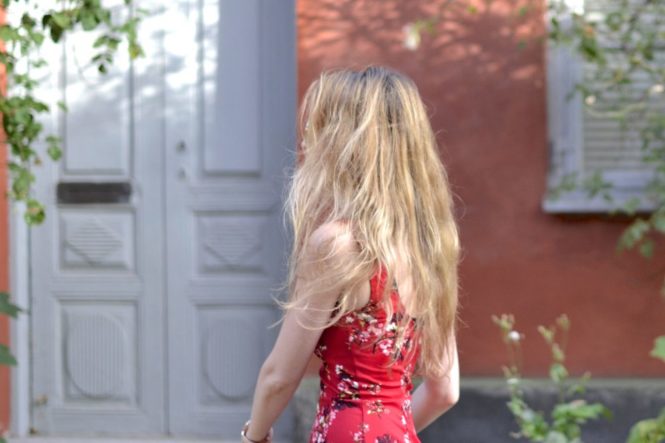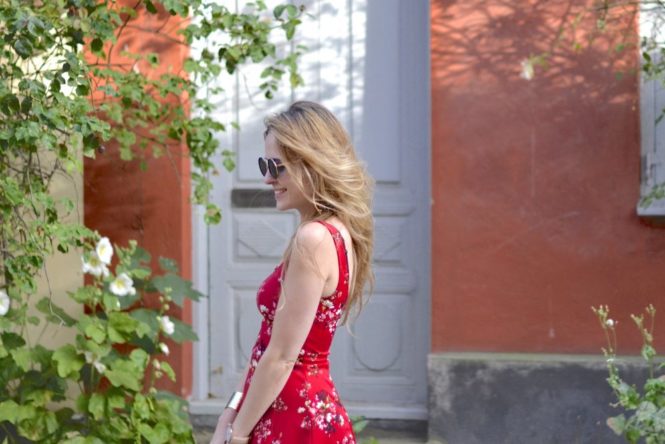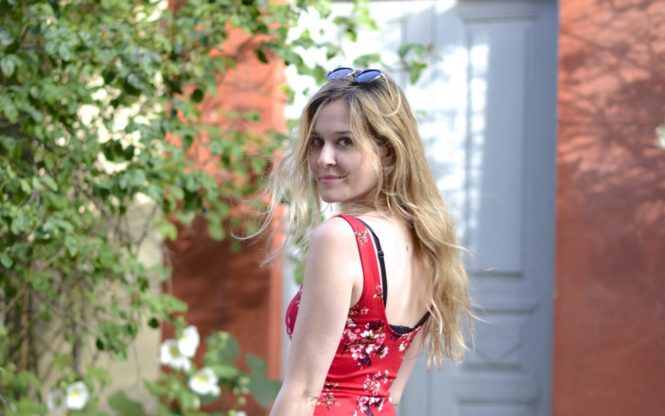 I have other things to present to you today! As for example these new glasses from Le Petit Lunetier. I never get tired of this brand ! These are my 4th pair !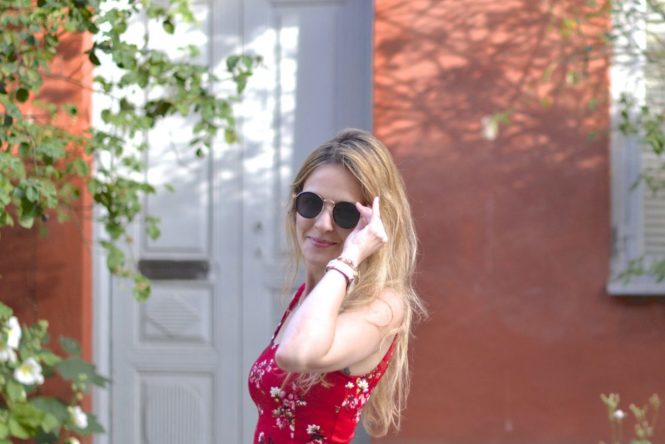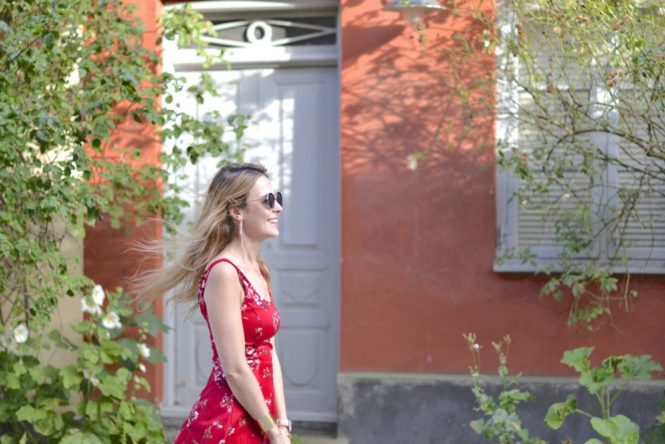 This necklace, this cuff and these earrings come from the new summer collection from Agatha Paris ! It's funny because Agatha is a brand that I loved so much during my childhood / teenage hood, and then I had stopped using it since I was 16-18 years old. But this summer, when I saw their new collection, big crush. I love this boho-chic style !
As for footwear, I wear Swedish clogs. Very typical here you suspect, and since I live in Sweden I wear only this during summer! It's just ultra comfortable and it goes with everything! The bag comes from Longchamp, I have had it for years. The bracelet comes from the Emma & Chloé jewelry box that I receive each month (the designer of this bracelet is Coralie de Seynes), and the pink watch from The Fifth Watches.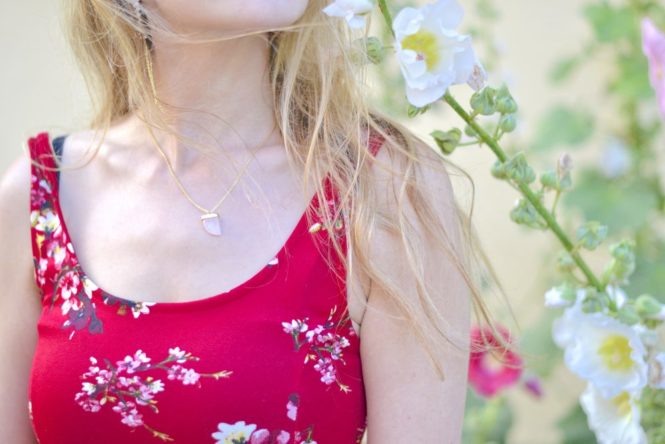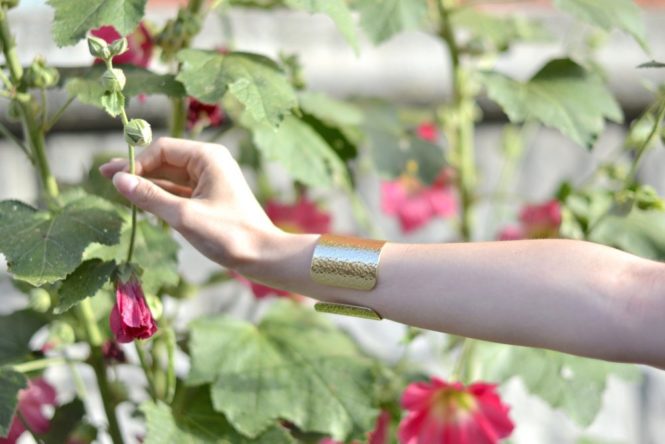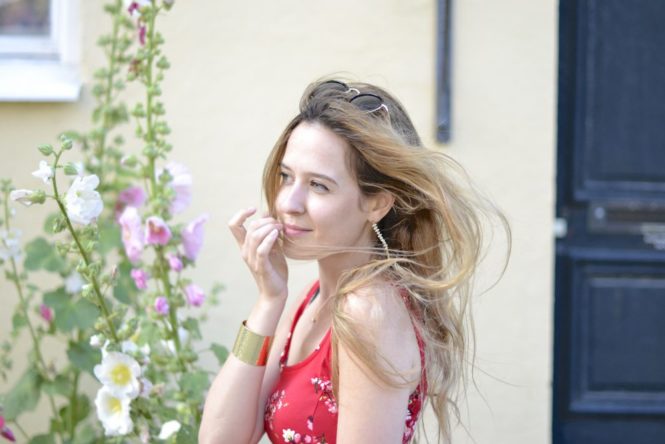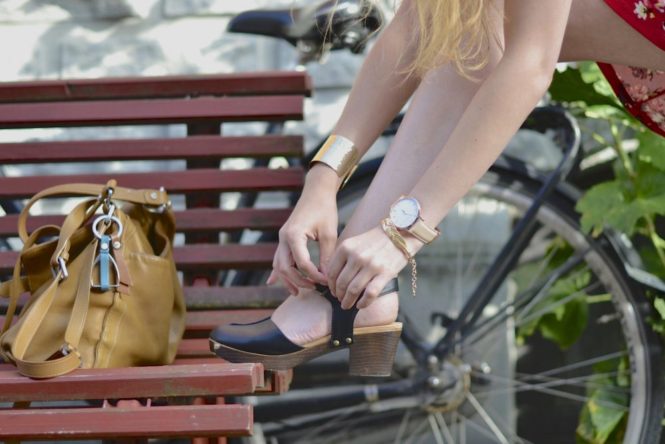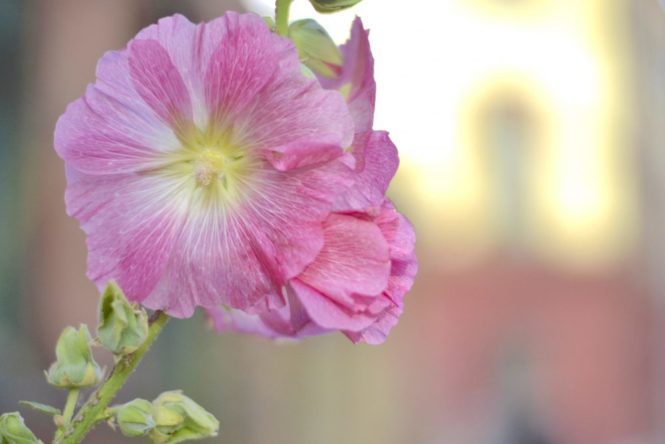 The exact same dress in this color is unfortunately not available anymore, but you can find the same model in 14 other colors by clicking here. Here is also some selections just for you:
Some beautiful summer red dresses :
Some swedish clogs :
Happy shopping ! 
Here you go my little babes, I hope you liked this summer look! I make you enormous kisses and meet you very quickly in the comments section and on social networks, this time probably from Spain! <3 Happy Wednesday!
Credits : 
This blog post contains affiliate links from RewardStyle
SaveSaveSaveSave
SaveSave