Woop woop, it's the "#instantplume n.6" already, which means 6 months of articles in this category! It's a step, right? HAPPY 6 MONTHS, SERIES OF HAPPY POSTS <3 I'm always happy to share with you every month my favorites, as well as pretty instagram accounts who took part in the game of the hashtag. What hashtag? Ahhh … so if you missed the beginning of the story, this is a little happiness hashtag to insert under your happy instagram posts, simply. The "plume instant" or "moment" means "feather moment" in French, and it is the little light moment, the simple little happiness of every day, which deserves to be noticed and benefited thoroughly. A good tea, a cocooning beauty moment, a hug with our pet, a good time with someone we love, a nice activity … in short, anything that makes us happy ! So, as for the other #instantplume articles, it's time today for 1) my favorites of the month of April that I want to make you discover and 2) some sharing of your #instantplume posts loaded with good vibes !
April Instant Plume (#instantplume n.6)
The little things & small pleasures of April
1. Beauty favorites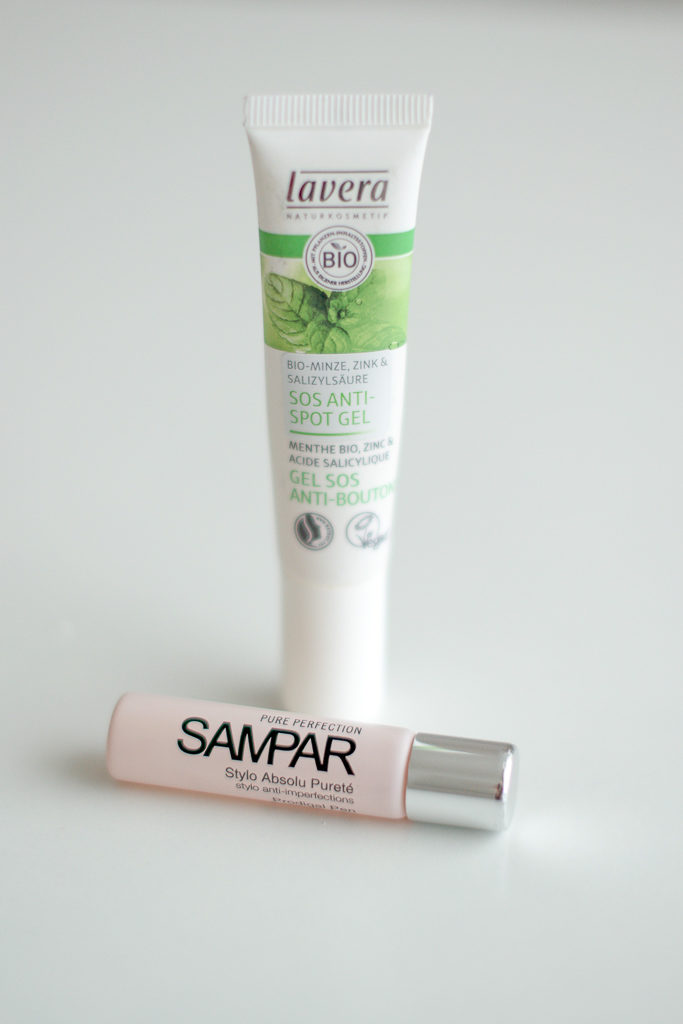 The products: This month I will present two anti-acne products and a moisturizing mask that I particularly liked! The Prodigal Pen from SAMPAR, the SOS anti-spot gel from LAVERA, as well as the DEEP NATURE mineral masks.
Acne and me: I am lucky that I never really suffered from acne (I touch wood!), at least no severe acne. Some spots here and there, yes. My skin is not perfect, far from it!
And, as I told you in this article, I decided almost 3 months ago to stop my contraceptive pill, in order to let my body resume its natural cycles. 13 years under pill was too much, so I made that decision. On the other hand, as I explained to you, I had already done a stopping test 5 years ago which had ended up with acne within a few weeks and which went only worse and worse. Ouch, Ouch, me who had never experienced acne, I found myself a bit desperate without knowing what to do to avoid it. So I took my pill back (#weakness). ANYWAY. All this to say that when I stopped this time, I was afraid … and to avoid the worst I made sure I had acne preventing daily habits (supplements of Zinc, for example, and targeted beauty products). I will tell you more of those habits in detail in an article very soon, but I could not miss the opportunity of this edition of the month to mention these two products which are absolutely FABULOUS to dry the pimples that appear and to prevent them from growing. A little more details below for you:
The Prodigal Pen from SAMPAR is composed of essential oils that cleanse the areas you target and "catapult" the imperfections of your face and your body. It is packaged in a very convenient roll on format, that you can use up to 5 times a day, on the spots, to dry and sanitize them. Really, I can only recommend it! This product worked miracles for me who only used tea tree essential oil before but lost efficiency from it because using it too much, at least that's my impression. This product allows me to scare the pimples that have planned to point the tip of their nose away, and as soon as they show up, hop, a little roll on during a passage in the bathroom and bye bye enemy ! (PS: essential oils are quite strong, so using the pen can leave a small red mark and cause a small burning sensation when applying but it goes away in 5 minutes and I can tell you that it's been 3 months that I use it on my sensitive skin and I have no bad reaction)
The SOS anti-spot gel from LAVERA, in combination with the previous one, is also great. It is a small gel tube composed of Zinc (excellent for fighting pimples), salicyllic acid (which again has proven efficacy against imperfections) and peppermint. I use this one more in a "background work" on blackheads and microcysts that have not come out yet. In order to prevent them from coming out, precisely. The SAMPAR pen intervenes more as a rescue solution!
Here, two great products that I will always buy and that I always will have in my bathroom! I can only recommend that you do the same if you are looking for a solution to fight against your imperfections!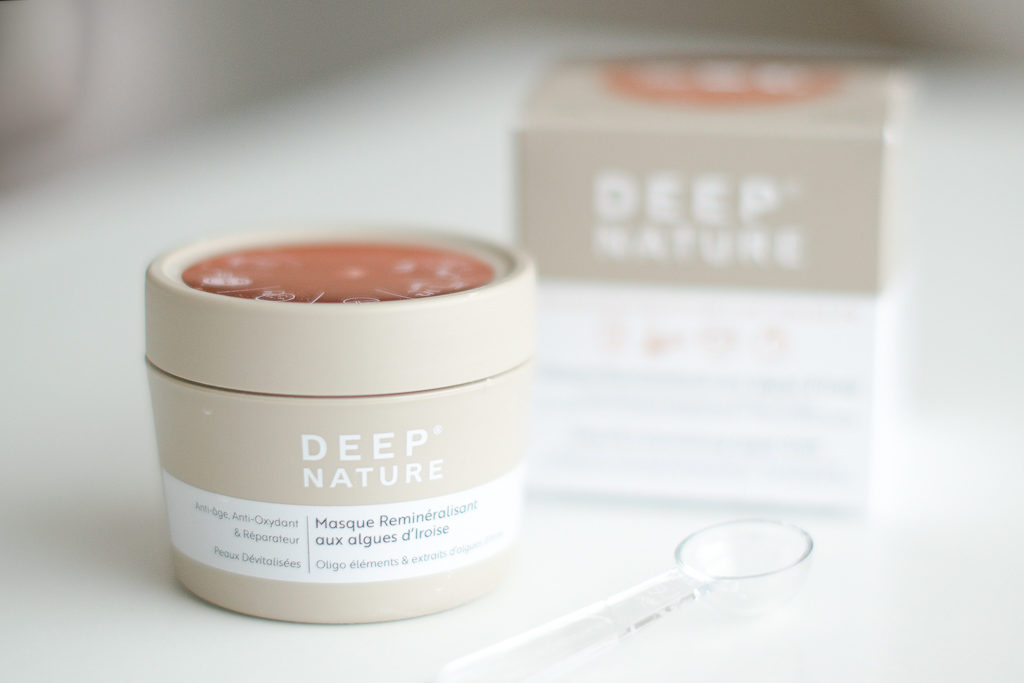 The other favorite of the month is this mask – and more in general THE MASKS – from DEEP NATURE. I had the opportunity to discover this brand during a presentation event in Paris and I really liked the fundamentals of their positioning. Their products not only exploit the best natural minerals present on our beautiful planet, put them in pots and deliver them to our skin, BUT also allow everyone to use the product in a personalized way.
Indeed, all masks are delivered as a dehydrated mineral powder that allows you to mix it with the liquid base of your choice: water, milk, coconut milk, soy milk, almond milk, honey, etc. a little whatever you want to use depending on your skin. A meeting between a ready made cosmetic and the expertise that goes with it and DIY that I really liked! In addition, you can keep the product super long by mixing a small amount of powder for each use, and keeping the rest. Last but not least, not having a "finished" product allows DEEP NATURE not to use any preservatives. Congratulations for the idea!
This remineralizing seaweed Iroise mask (from a Brittany sea – France) is perfect for moisturizing my skin and counter-balancing anti-acne products that can dry out my skin a little. In short, the perfect combo.
2. It's spring ! The flowers are blooming, and it's time for gardening!
I am so in love with spring, cherry blossoms, colors everywhere … ah … it's beautiful, right?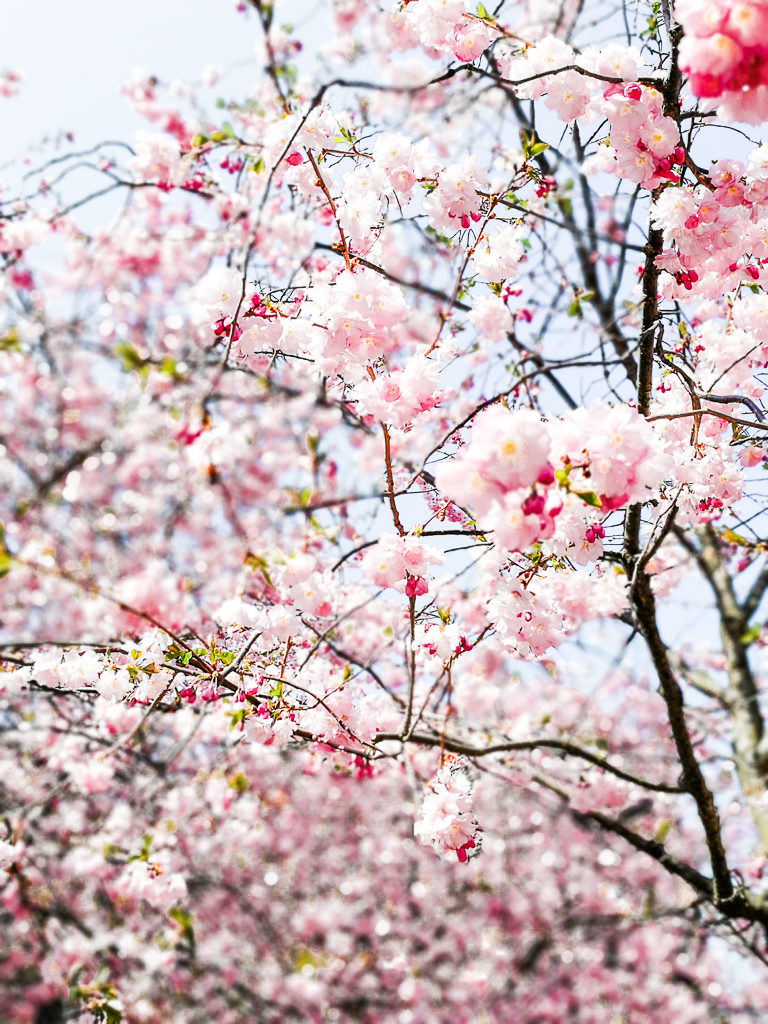 I have the great chance to have for a little more than a year an apartment with a large terrace, which allows me to plant things and to build a little garden! Total happiness. I showed you some pictures last year in this article with my tips for decorating your balcony or terrace. This year, I did not miss the call of spring to plant aromatic herbs (basil, oregan, dill), vegetables (cucumbers, carrots, lettuce, radish) and flowers. I can not wait to see all this grow! I already have some small heads, aren't they too cute?
Do you also enjoy gardening ?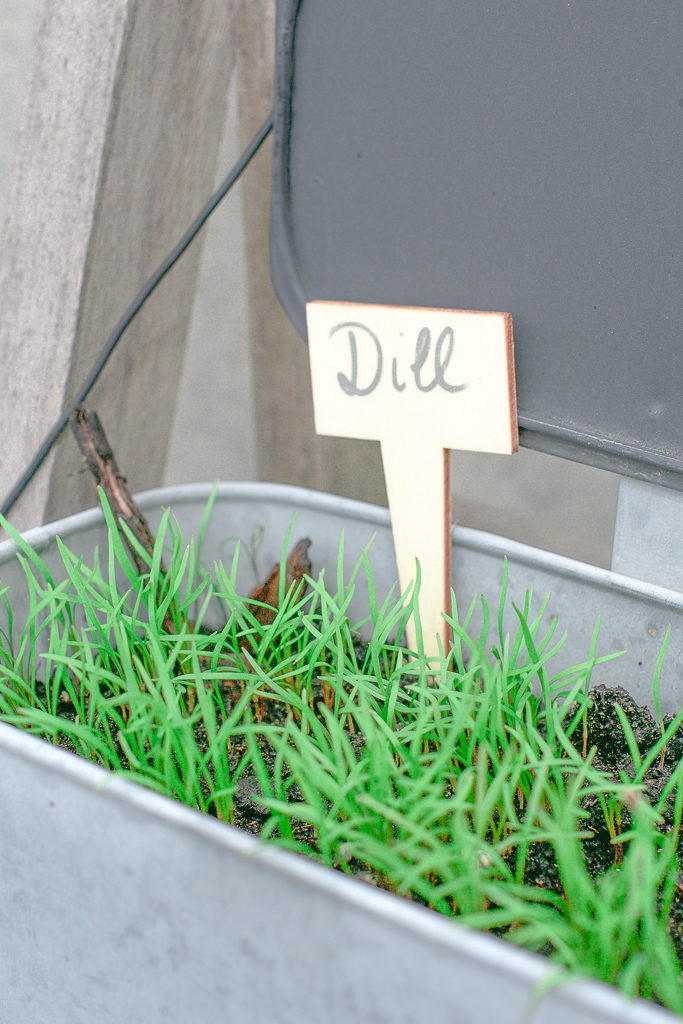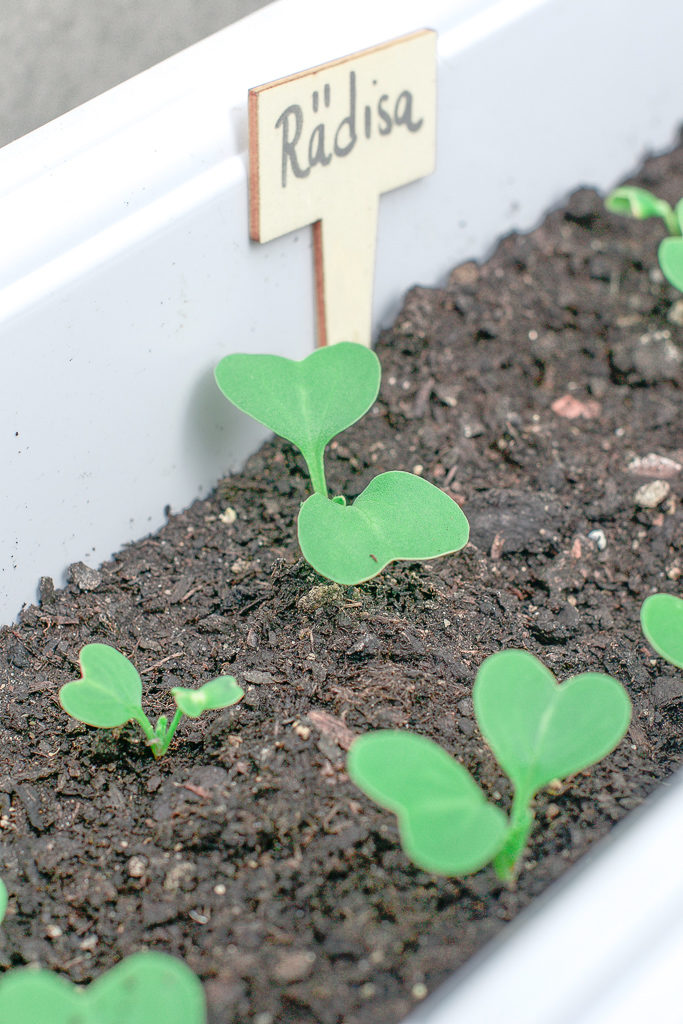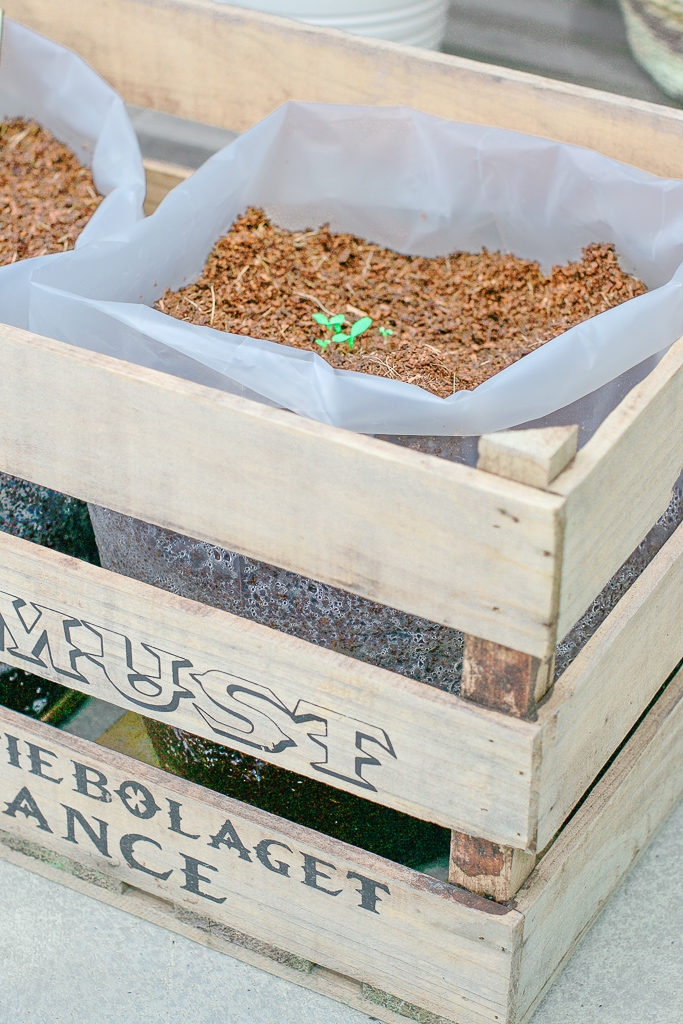 3. Travel favorite : a nice weekend in Helsingborg, Sweden
In April with my darling we spent 2 days in Helsingborg, a town 1 hour north of Malmö. A beautiful colorful and seaside town with beautiful beaches that I liked a LOT. An adorable city center, full of beautiful things to see and princess castles! I share some photos here but I will share more in a dedicated guide article very soon.
A very pretty city to see in the South of Sweden! They even have giant rainbow beach cushions! So original, right ?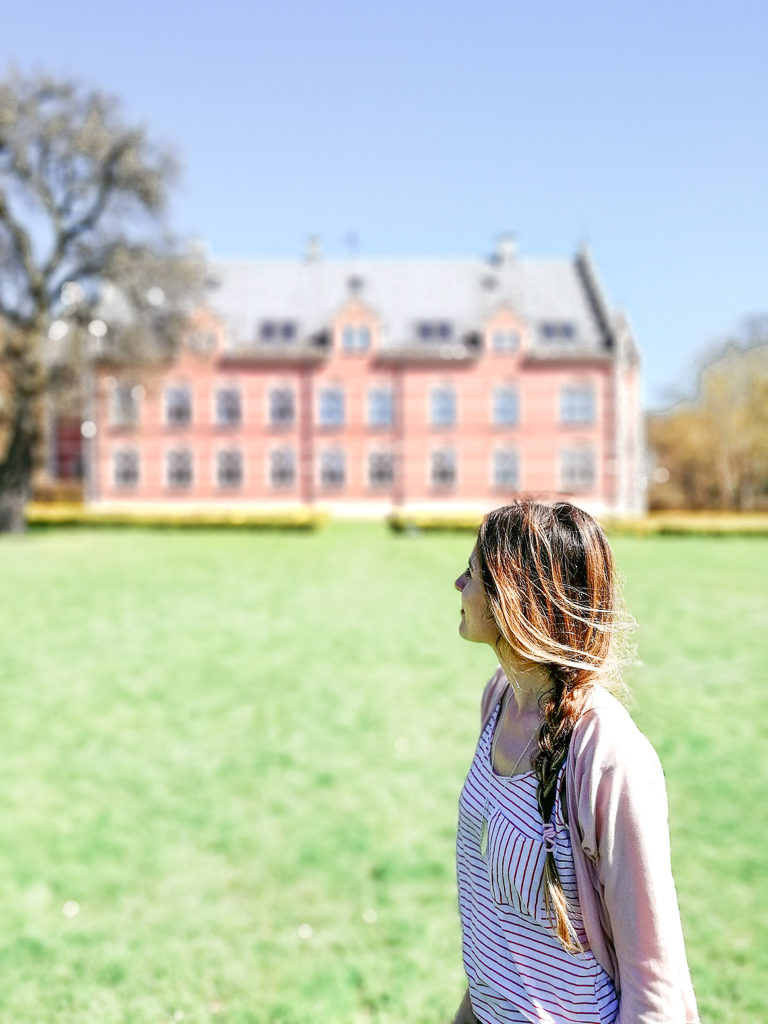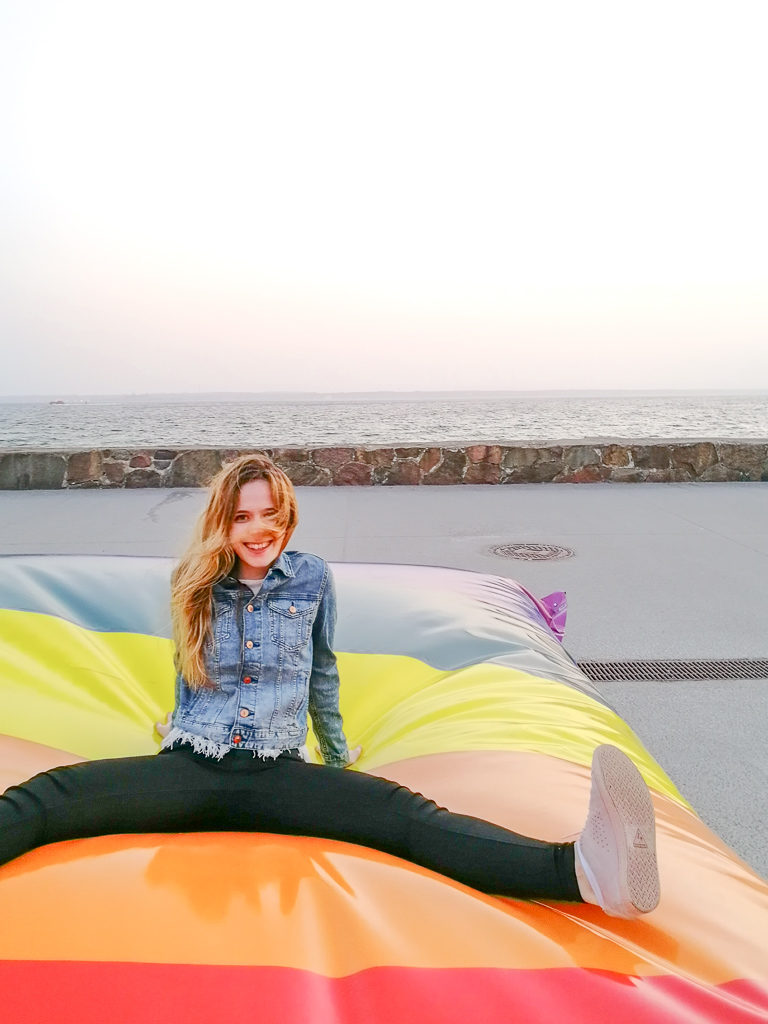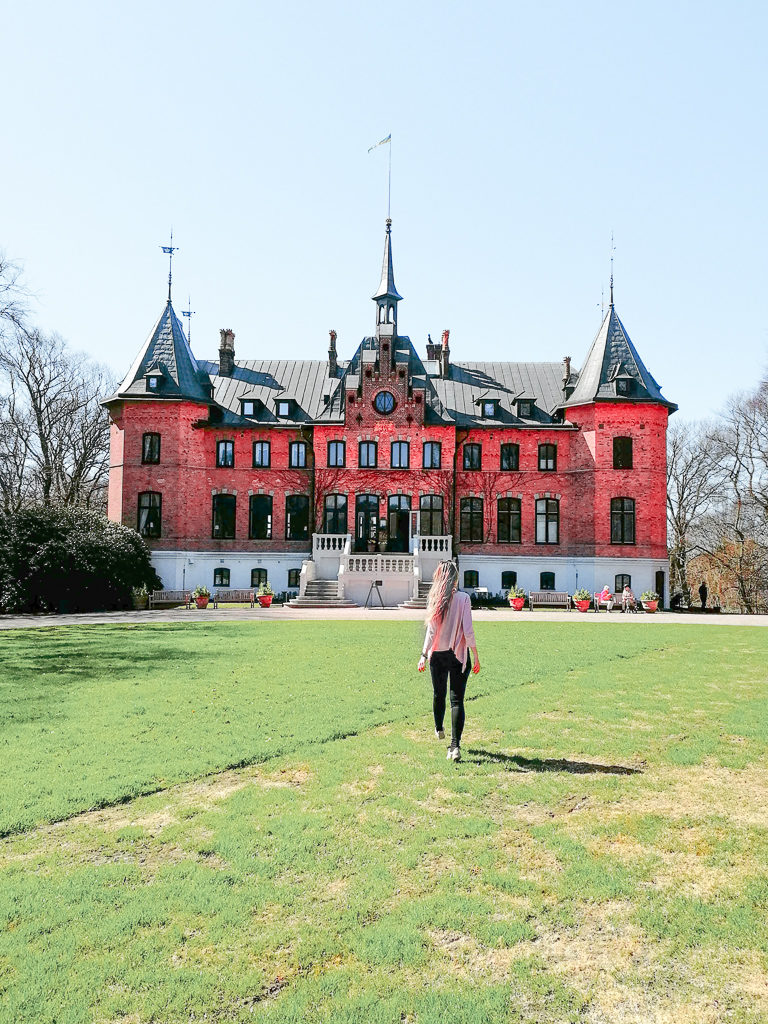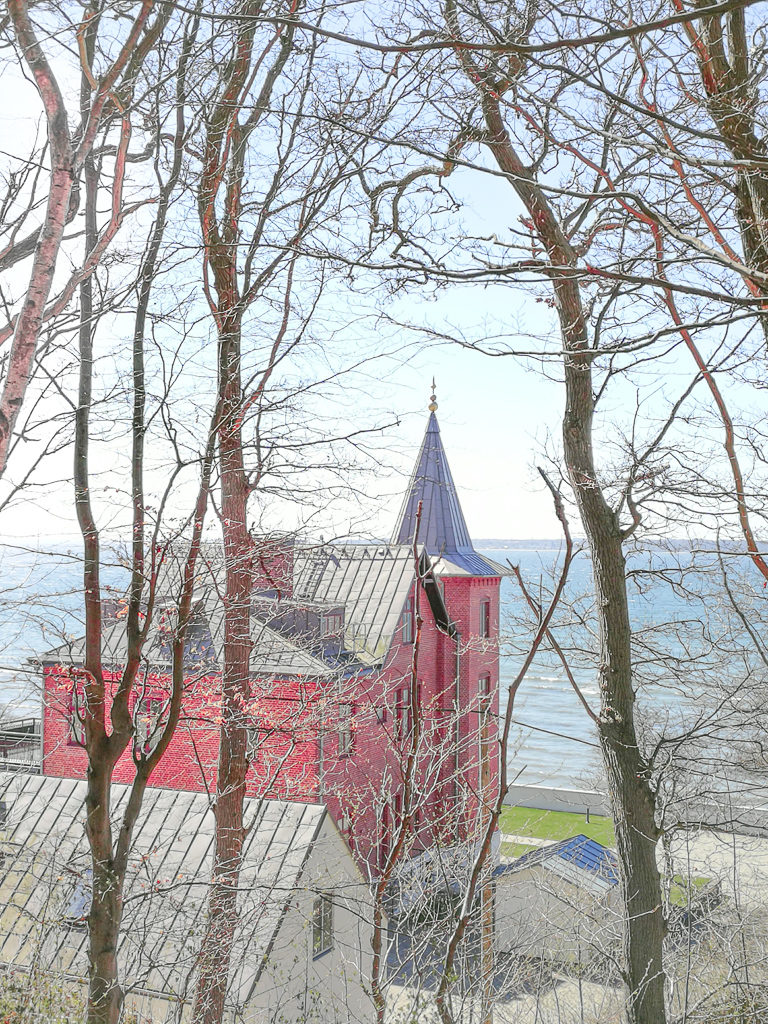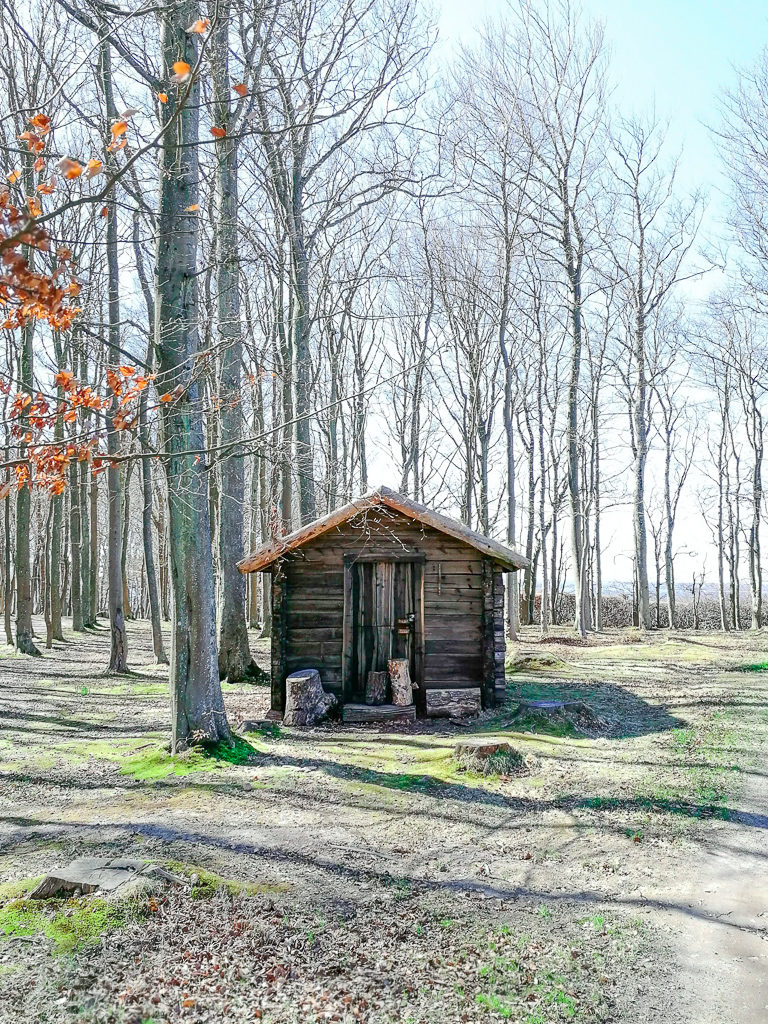 Your #instantplume posts of April
I do not want to repeat myself, but really, it's such a PLEASURE to watch your #instantplume posts every month! Thank you for being part of this group of merchants of good mood, you are just great. Here are like every month a few #instantplume posts that I particularly liked <3 But to see everything, just go to #instantplume hashtag on Instagram, and you'll discover a gallery full of pretty shots from pretty accounts and beautiful people behind to discover!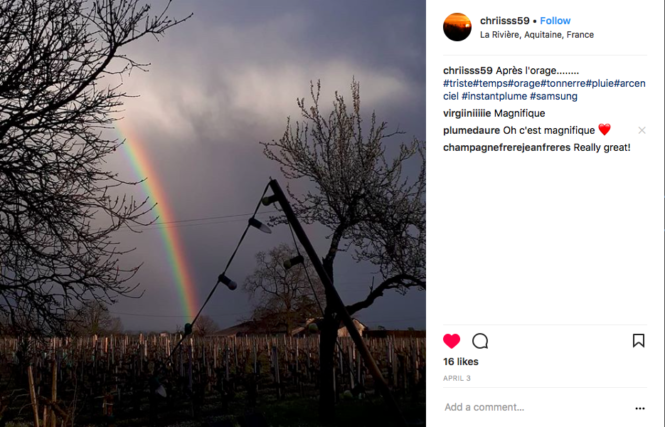 A beautiful rainbow, yes, it always gives the smile 🙂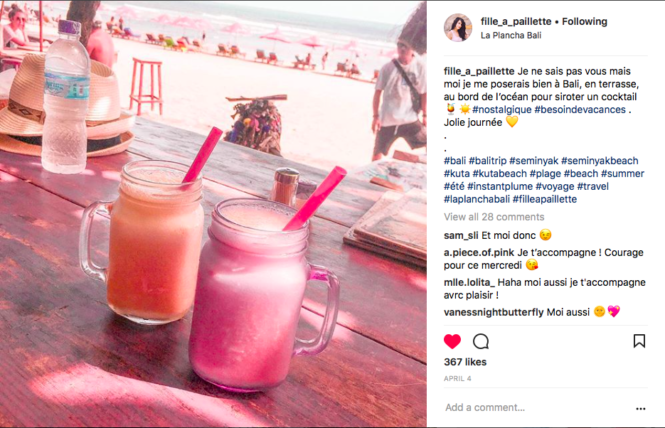 Yeahhh OMG.. can't wait for summer cocktails either !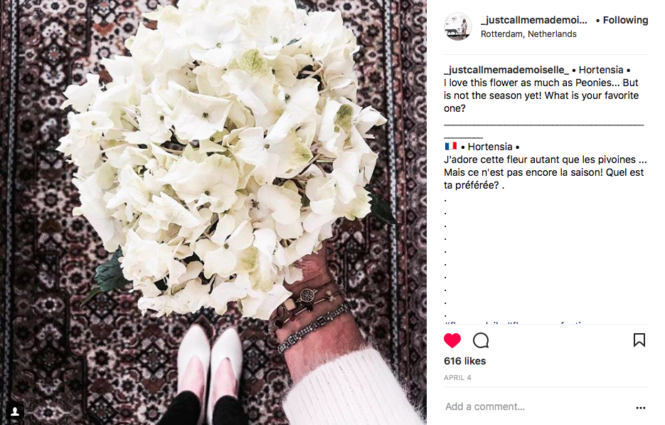 A pretty flowers bouquet… nothing like it to enlighten your day !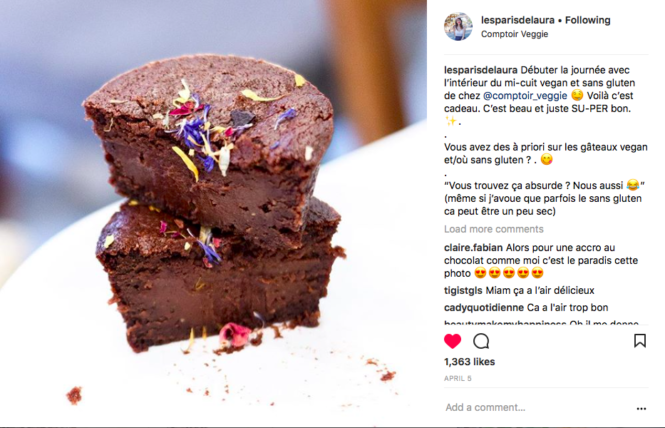 Well, this is what I call a "yummy moment" !
Cherry blossoms… such a pleasure for the eyes ! Spring is definitely my favorite season!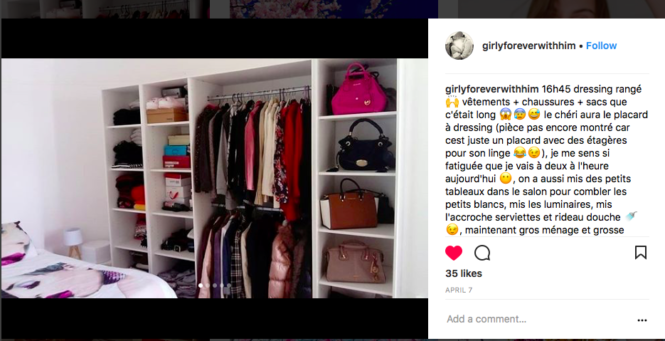 The dressing we all want ! <3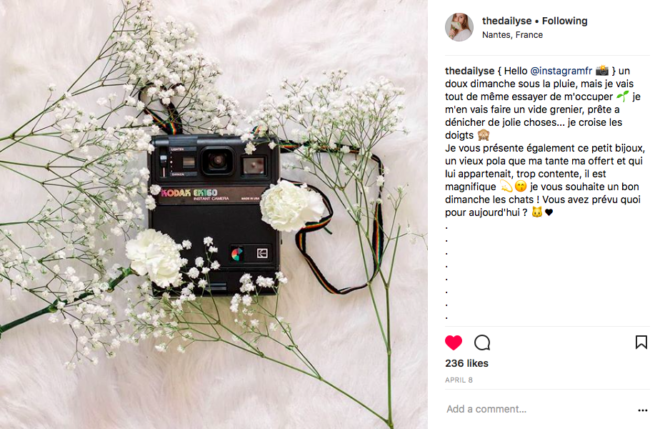 Passion for photography summarized in a beautiful picture…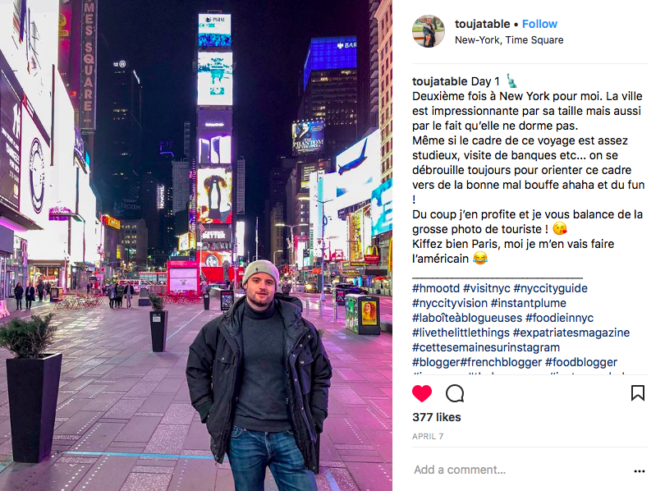 Travelling to NY ! So cool ! I really want to go back there !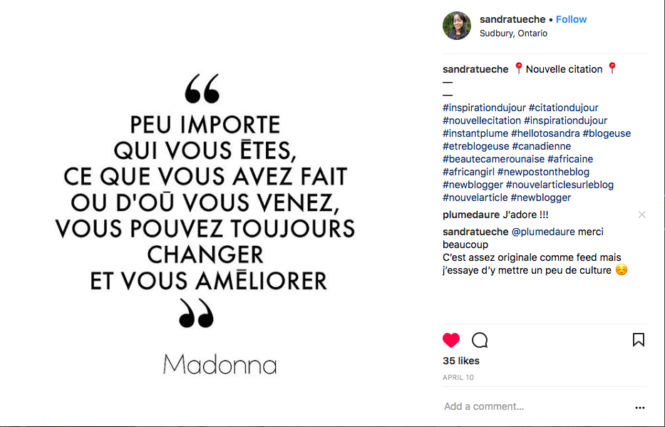 Nothing like a motivational quote to inspire you in the morning !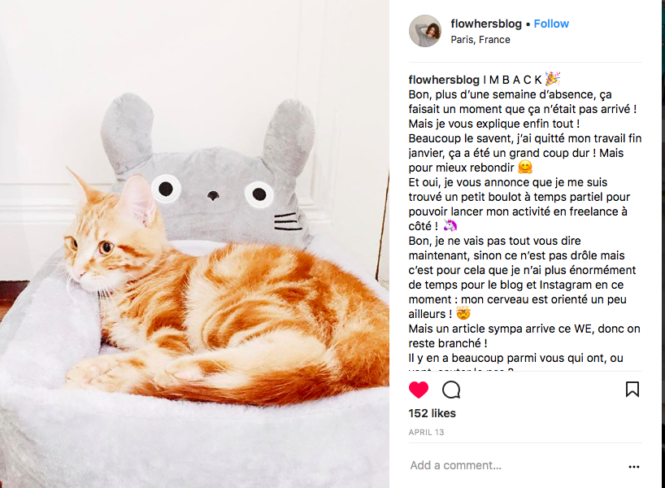 Too much #cutenessoverload in one photo !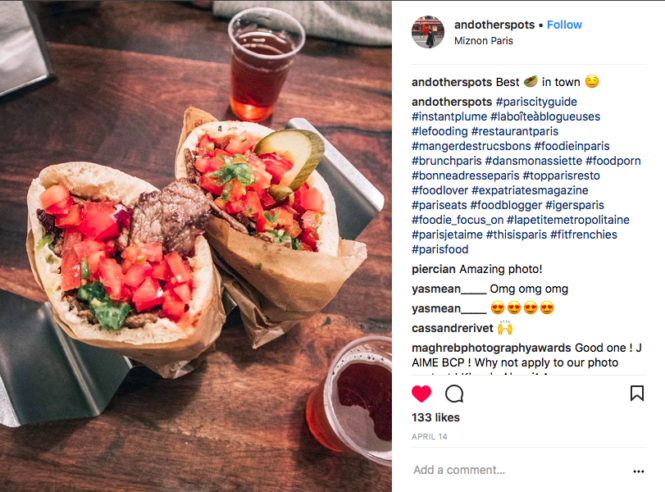 Mmm.. indeed it makes me hungry !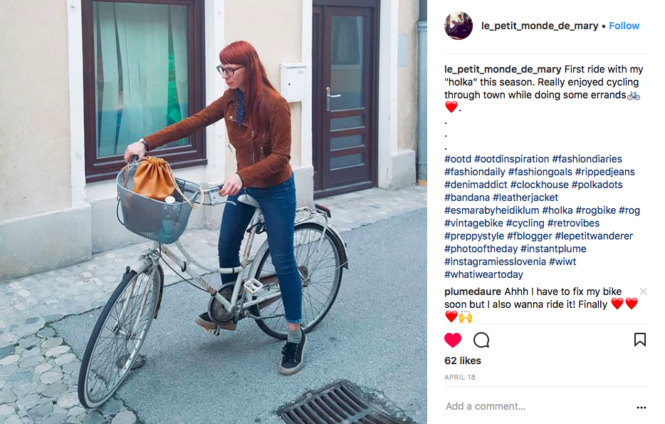 Right ! It's such a happiness to take out the bike for the first time every year ! <3 It was the same for me ! And also, how cute it is to give a name to your bike, love it!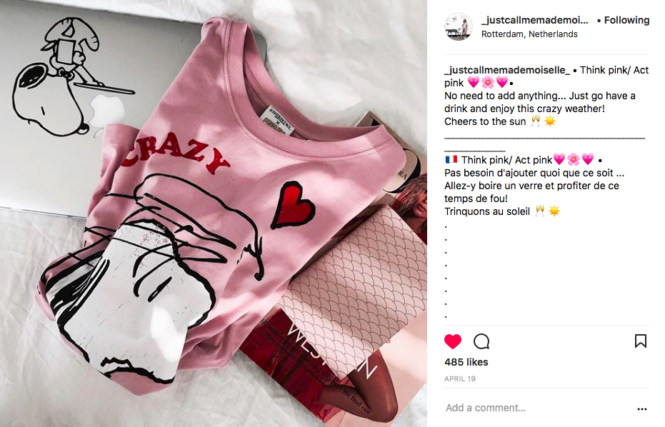 Pink coocooning at home… can't wait for Sunday 🙂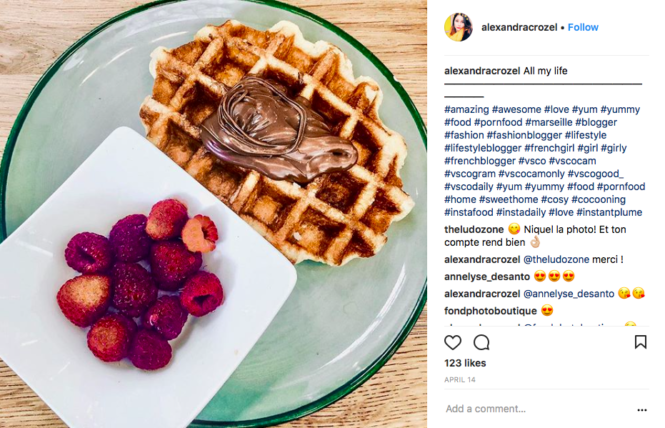 OK now I'm drooling…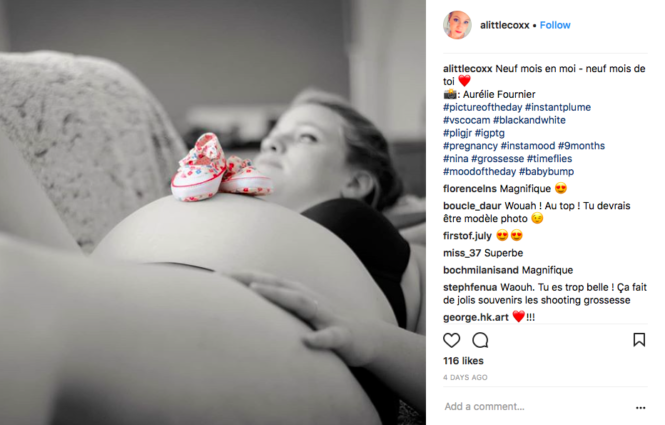 This is just the most delicate and beautiful picture ! WOW ! Congrats my sweet @alittecoxx… <3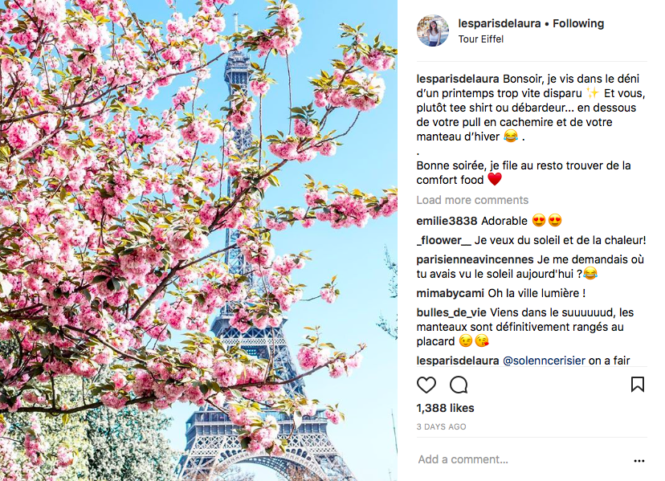 The Eiffel Tower is never more beautiful than surrounded by pink blooms <3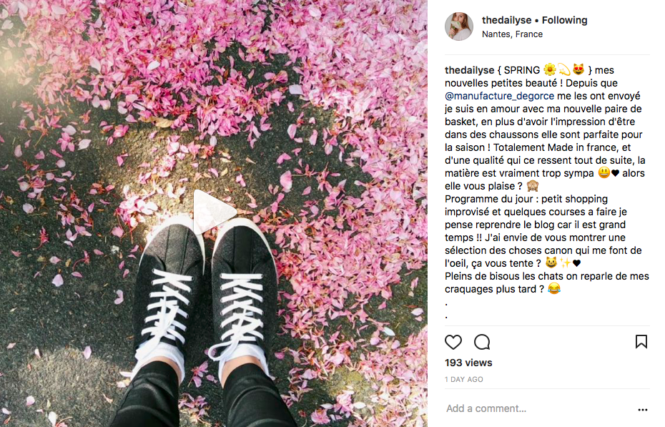 ANNNND… some more spring vibes ! You never get enough, right ?
THANKS AGAIN TO ALL OF YOU 
For those who wish to join our group of merchants of good vibes, do not hesitate to insert the hashtag #instantplume under your happy posts ! This will only amplify the GOOD MOOD effect of our small community!
Kisses to all, and let's meet again in early June for the May edition <3
---
* And you, what were your favorites in April ? *