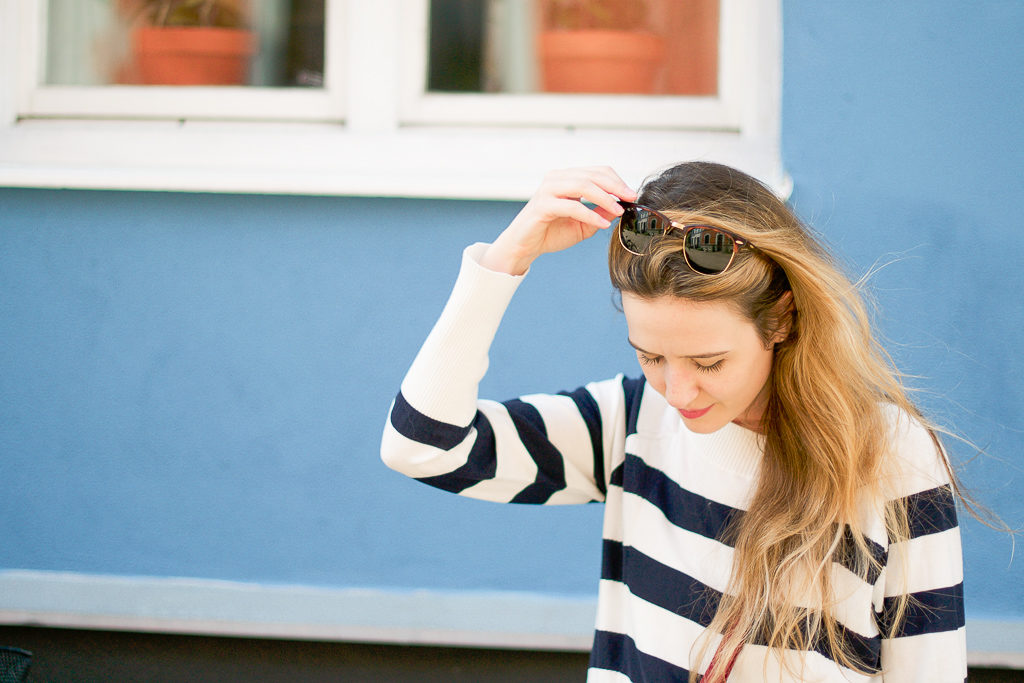 I have always been a fan of sailor jumpers (or "marinières" for using the French word which I believe works in English as well ?) ! I always have at least 2 or 3 different ones in my dressing, with blue stripes, red stripes, long sleeves, short sleeves, tank tops, light materials, warmer materials for the winter … Sailor jumpers are a must have for me. Is it the same for you ?
Sailor jumpers and me : a real love story
A love story … I think we can call it that! One of the few things I really love and will never get tired of. Like fringes, brown bags, confortable sneakers, practical and feminine backpacks, denim jackets, leather jackets, basic black slim pants, same in white, or again a white basic t-shirt tucked into jeans, a loose tank top both sexy and super comfortable … Sailor jumpers are in there : a basic.
This one comes from Winser London, which is a brand that I particularly appreciate for its cuts and its quality. I had already spoken to you about in several articles (to reread here, this way or this one).
Did you know that …
… this garment was originally invented for sailors so that they are easier to spot in case of falling into the sea? There was even an official decree in March 1858 describing some of the technical characteristics of the marinière: "The body of the shirt will have 21 white stripes, each twice as wide as the 20 to 21 indigo blue stripes. (Source: Wikipedia)
Well well well… not kidding, right ? Since then, it has become a fashion item and we may not always respect these prerequisites. But it's still pretty, don't you think?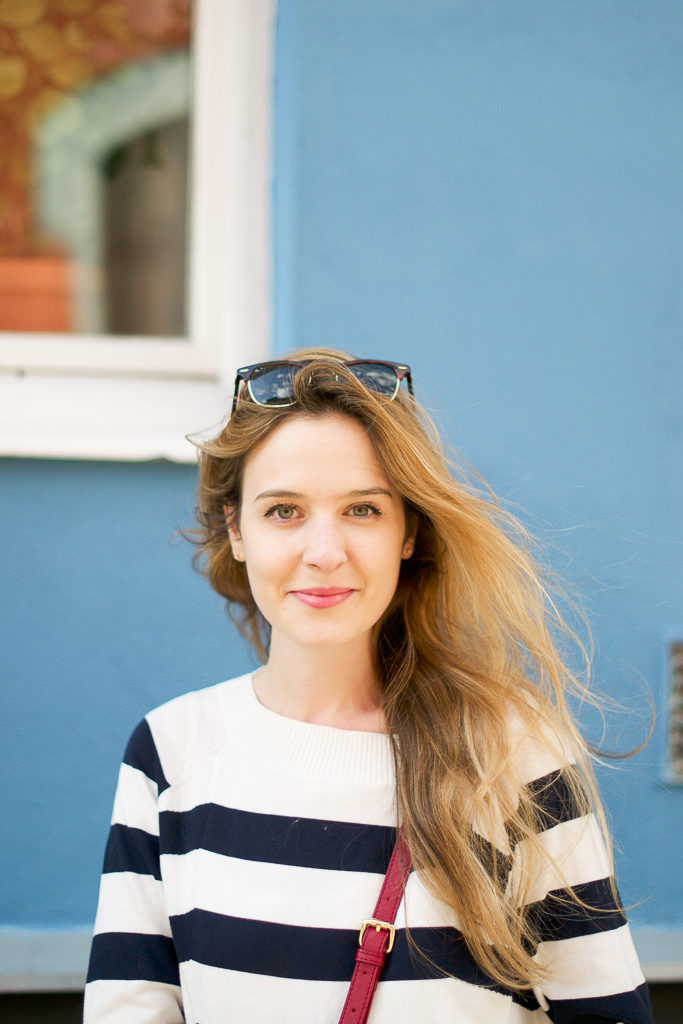 Bag from Koneety Paris / Marinière from Winser London / Sneakers from Le Coq Sportif / Shorts from H&M / Sunglasses from Le Petit Lunetier 
* We all have a must have basic in our dressing. Things we like to wear and never get tired of. What is yours? *
SaveSave