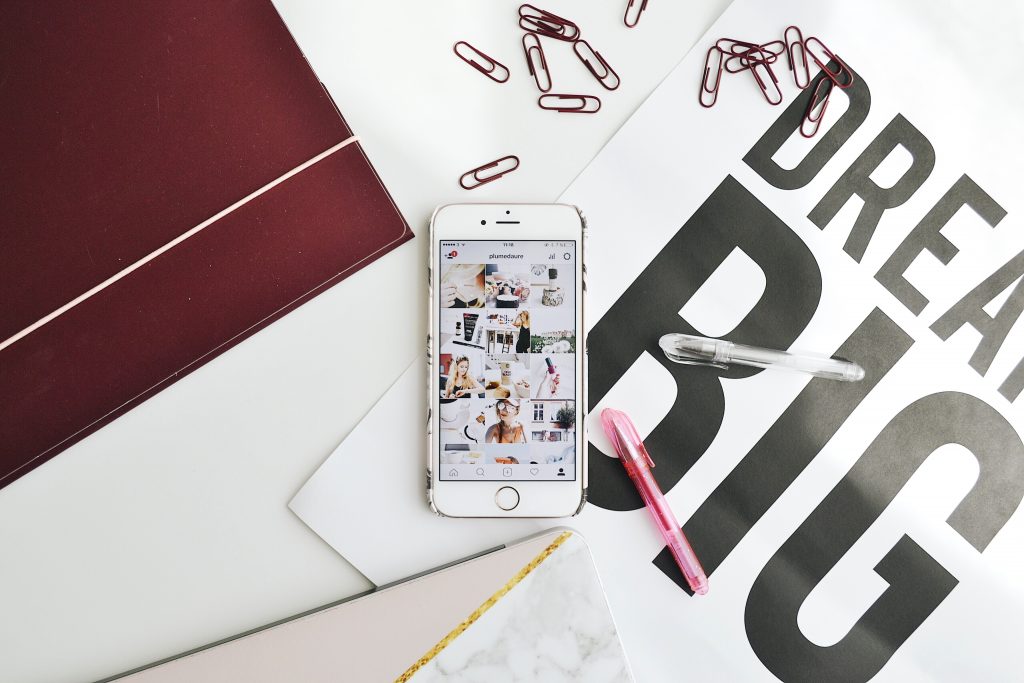 Hey my sweethearts! I hope you're having a good weekend. OK, get ready! Because today, it's a rather serious article. Very serious as we will speak about law and regulations. Ooh la la, admit that I scared you now and that you want to get the hell out of here. And yet, I sincerely advise you to read what's coming in this post. You surely have heard of the new online phenomenon of "social media influencers": these people, like me for example (although it took time to consider myself as such), who build little by little, due to much regularity and passion, more or less large online communities where they talk about their lifestyle, their habits, and so on. Which can influence in some way the behavior of their "followers" and readers. Today, almost everyone can be called "influencer", whether on Instagram, on Snapchat, on blogs, on Facebook, on Youtube, or Twitter (and I'm going to let out apps like Periscope because I'm already too old and for that … haha). I even know that many of you, my dear readers, are influencers. And you also know that as an "influencer", whether we have 1000 or 1M subscribers / readers (the subject of this article not being who is a legitimate influencer or not – maybe it can be a question in a next post) we tend to attract brands. Brands have clearly understood the importance of Influence Marketing because a person who has thousands of followers who trust that person, will have a much greater impact in a communication campaign than a simple ad. For example, on my Instagram and on my blog, I only talk about things that I really liked, about my little "favorites" of everyday life : beauty products that I particularly liked, a brand of clothes which I find particularly good in regards to value for money, a great address … etc. Brands thus understood that it was a great idea to collaborate with influencers to be present on social networks within these engaged communities in order to gain visibility and increase the impact of their communication strategies. It is therefore not uncommon as an influencer to receive gifts from diverse brands, to test their products and then to be able to talk about them to our community if we liked them, and sometimes even to be paid for posting if the influencer has a larger community and has made his passion for social networking all or part of his job.  But what about the law? Do we know what are the regulations in all these "collaborations" and "sponsorships"? I think that the regulation is sometimes ignored by most influencers and I wanted to clarify all this for you in an article, because I myself was very surprised by my discoveries!
Social media influencers and the law: how to interact with passion online on your lifestyle habits without breaking the law
Regulation for social media influencers: unclear boundaries that are still unknown to most
The impression I have is that basically no one knows the law and the regulations that surround the influencers. And that to be honest the laws, at least in France, are not ultra clear. All you have to do is seeing all the Instagram posts, the blog posts on your feed every day. Almost everyone actually breaks the rules, which even if they are not clear are implied and still exist. I myself did it for months, before I did my research last week. I tell you everything about it.
I started to ask questions to myself because of a news I saw about a Swedish blogger who I follow and love. Well, she is very influential and has more than one million subscribers on her Instagram account and I do not know-how many monthly visits on her blog, but still, it made me wonder things. This blogger was condemned for several posts that she realized because she had received products for free and had not mentioned that her posts were sponsored.
WHAT? But I thought that "sponsored" meant "paid" ? Well, no. Apparently, receiving a free product is enough. 
I'm sure I have all your attention now.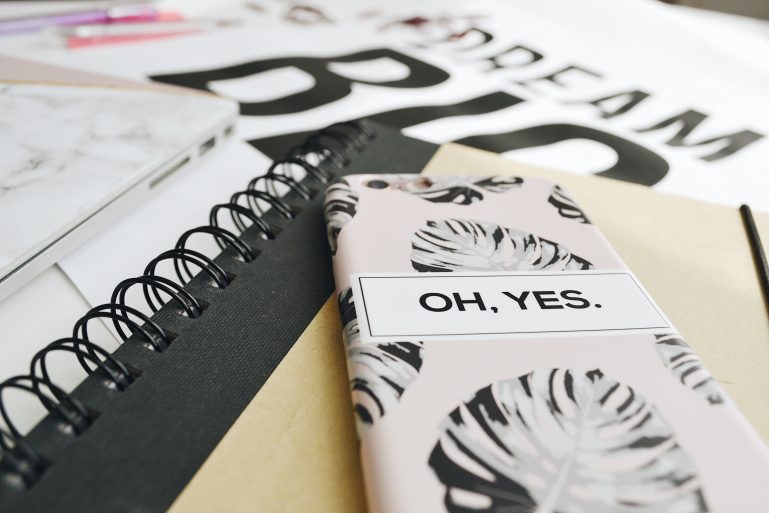 A requirement to add a mention on all posts in collaboration with brands (more or less clear depending on the country)
So yes, that's the reality. As an Influencer you are required by law to mention that your post is sponsored as soon as it is realized in partnership with a brand. Needless to say that it's the case if you have been paid for this post (but hey! Here I don't think I'm teaching you much, it seems logical that if there was some money compensation it is a sponsored content and it should be mentioned – and in my opinion it should NEVER change the sincerity of the post- I talked about sponsorship and sincerity here if you're interested) . But this is ALSO the case if you have received a gift, a product for test, or whatever it is that you have not bought yourself from a brand, even without money compensation. Who does that today? Very few influencers I think. Most of the time the law is not ultraclear but by doing some research we have to face the reality : those rules exist. Did you know that you were surely breaking the law?
I was just shocked when I read all this black and white, and I started to panic. I thought it was only paid posts. What about all my posts in collaboration with beauty boxes, my snaps, my blog posts where I wear clothes that I received as gifts ? In fact I should have said that it was sponsored? Yeah. Apparently. And from now on I will, even if I don't make any money, because it is the law. This is the law in Sweden (big thanks to the blogger of the newspaper for having alertes me and sorry for her fines – good luck babe!- I indeed found an official PDF document in Swedish that says it black on white) and, sorry for you babes, it looks like the law is pretty much the same everywhere. I'm for example sure that it's the same in Denmark and it looks like it is the same in France. Below are some French sources.
A post from the French blog "Economie Numérique", on social media influencers and hidden ads on social media. It is said that (French translated to english) : "Very often some brands regularly and generously offer products or services to test to influencers. This creates publicity by improving their social media strategy as well as their e-reputation. For the influencer, this brings a qualitative and interesting content. However, this type of advertising, when not clearly notified, may raise different legal questions. Indeed, often perceived as disguised advertising, this practice does not seem to be totally in line with current legal obligations."
A post from the magazine "Le Temps"(in Switzerland) with a title "Disguised advertising on Instagram disturbs". It is said (French translated to english) : "The challenge for buyers' defenders? Establish transparent communication. Before publishing a photo, influencers will be asked whether the product has been offered to them, whether they have been paid to promote it or whether they have a special relationship with the brand. Instead of the very vague #sp ("sponsored") hashtags, #thanks and #partner, the FTC advocates an unequivocal sentence: "Brand X gave me this product so I could try it."" FTC being the American Federal Trade Commission, by the way. So it's the same in America as well.
And I had more sources but just google it around and you'll find your own. In any case, my impression is that, depending on the country, the rules are more or less clear. But as this is a growing phenomenon, I'm sure they'll get clarified quickly. As in Sweden where there is no doubt. Gift = sponsored. Nothing unclear, haha. Too bad for me!
I just suggest you to check it out on Google for your own country. Because it looks like it's the same almost everywhere.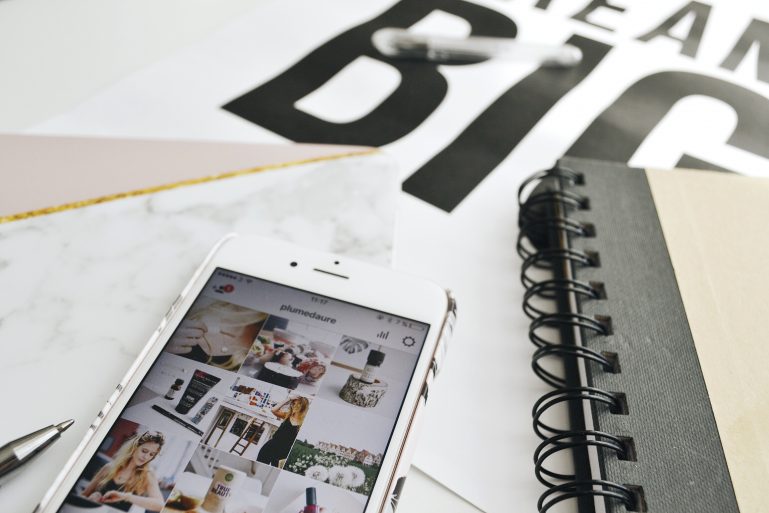 How to be sure that we respect the law as an influencer ?
It's not complicated. As I said all content that you post in partnership with a brand, whether it is a "collaboration" (often it means that you received a gift but no money) or a "sponsored" post (here it's clear, no need to explain), is basically an ad or a sponsored content. So just add on your post, in a very visible way (at the beginning being the best – because if you hide it at the bottom you can be blamed that it was not visible enough and thus hidden advertising) that your post is sponsored.
Yes, I know, it's shit. How not to look like a 100% sponsored influencer on legs with all this, and how to keep the credibility of our followers and readers who will see "ads" all the time? I myself wonder. Because sincerely, I find it a bit extreme to talk about an "ad" when we just do what we love, sharing good tips and not getting 1 penny with our blog or social media. For me, until now, an "ad" was paid. But no, not in the world of influencers. A gift from a brand that you talk about remains an ad.
So, from now, even if I am not very happy with all this, I will add a hashtag #ad at the beginning of each post in a collaboration with a brand on Instagram (even when it is an unpaid collaboration, so basically so far in most cases!). Same for my blog, I will add in the credits that the post is "in partnership" or "sponsored" by this or that brand. I will add this hashtag #ad in my snaps and instastories, in my tweets and my Facebook posts. That way I know I'm not breaking the rules. Which in my home country are very clear and very strict. If after this post, after reading the sources cited and after some of your own research, you decide to do the same to be certain that you respect the rules, you can find your own formulation. A little advice, just avoid being unclear. In Sweden, for example, "collaboration" is not enough. You have to use words (which I personally find a bit strong when you did not make money – but ANYWAYYY) as "advertising" or "sponsored".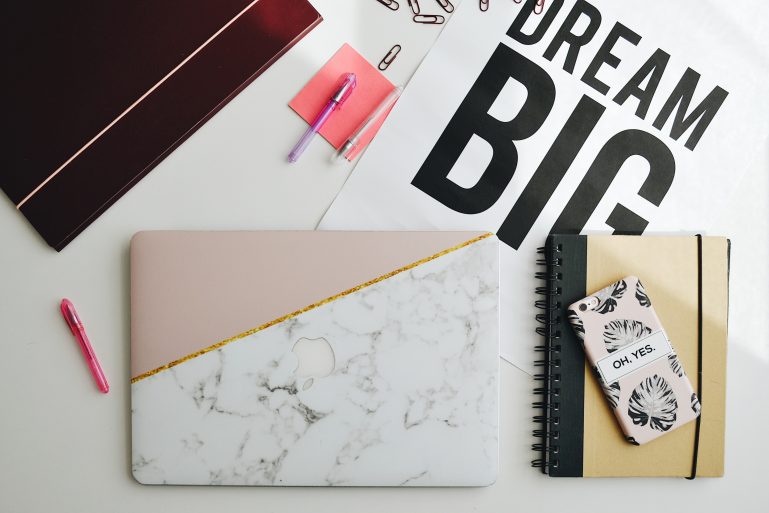 And what about credibility? 
Your trust is the most important thing to me. I always advocated the greatest transparency on my blog and my social networks because I always speak to you with my heart and I never lie when I give you an opinion on something. I've already told you about it here, nothing could buy me and make me say things under any constraint (because for example of a paycheck for a sponsored post – which let's be honest are very rare in my case and are even a subject since only a few weeks ago as I had not made a single penny with my blog until then). For each sponsored post that rises (since very recently), I even have a contract that says that if I finally don't like the product the partnership is canceled. And when it comes to a product that I receive for free it goes without saying: I tell you about it ONLY if I really liked the product, otherwise I give a feedback to the brand by telling them that I'm sorry but that I did not like such and such things (hoping that my feedback would be as useful as a post, so they can improve for the future).
So how will I remain trustworthy now that there will be #ad hashtags often on my posts? Well, I'd like to say, I hope that most of you will have read this article and will have realized that this is simply the law. And that is the thing I have to do if I want to continue doing what I love, that is to say sharing my good lifestyle, beauty, fashion tips with you my beautiful readers and followers. And I also hope that this post will help all the influencers that follow me or that will fall on this article from Google to do the same, because these rules still seem to exist and respecting the rules should not make us less credible people. In any case, sincerely, when you see a post like: "I love my new watch from @danielwellington, soooo beautiful ! Receive -15% with the code blablabla" you DO know that it is a collaboration? It is no longer a secret that influencers receive gifts from brands to stay inspired and to share the best of it with their followers. Well then, do not hesitate to add a simple mention every time you post something like this, in order to be sure you are respecting the rules. This is only a small step to take and it does not change anything (or at least it should not change anything) because everyone already knows as soon as you quote a brand with an "@" or via a link on your blog that in most cases it is a collaboration between you and the brand.
So I hope that if we are more and more to do it, this will be well perceived in the minds and rather seen as a "transparent" gesture rather than a wrong thing. I also hope that the rules will be clarified in every country because how should we be in accordance with the law if the law itself is not clear? And I hope that, as I live in Sweden where the law is crystal clear, you will continue to trust me, as I trust you today by sharing you all this.
Here you go my babes ! I told you, it was a serious article! Ooh La La. I hope I did not scare you too much. I'm sure some of you have to be rather scared now because we're a lot of people who do not, eh? And I'm sorry for that. I wonder if I should add a mention on ALL MY OLD POSTS (I have more than 1000 on Instagram and nearly 300 on the blog – not all in partnership with brands but nevertheless, even if it's 30% of all this I'm not finished). What do you think? And how do you think it is in your home country ?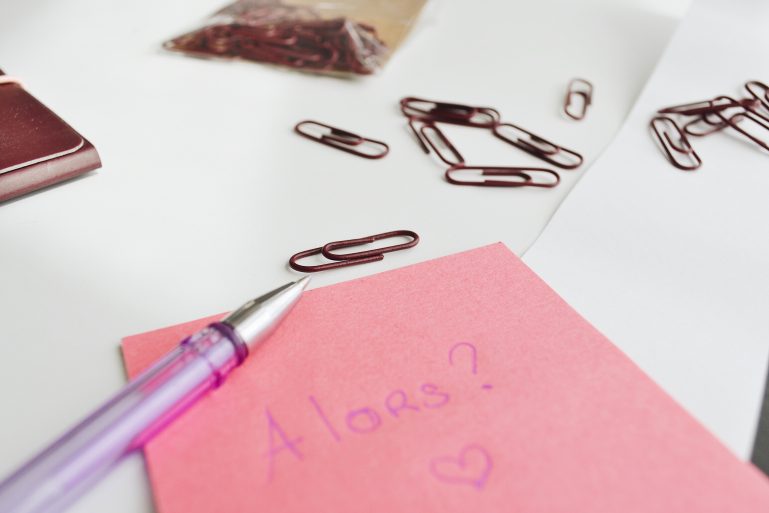 *Alors ("SO"? in French), my dear influencers… are you ready to respect the rules? *