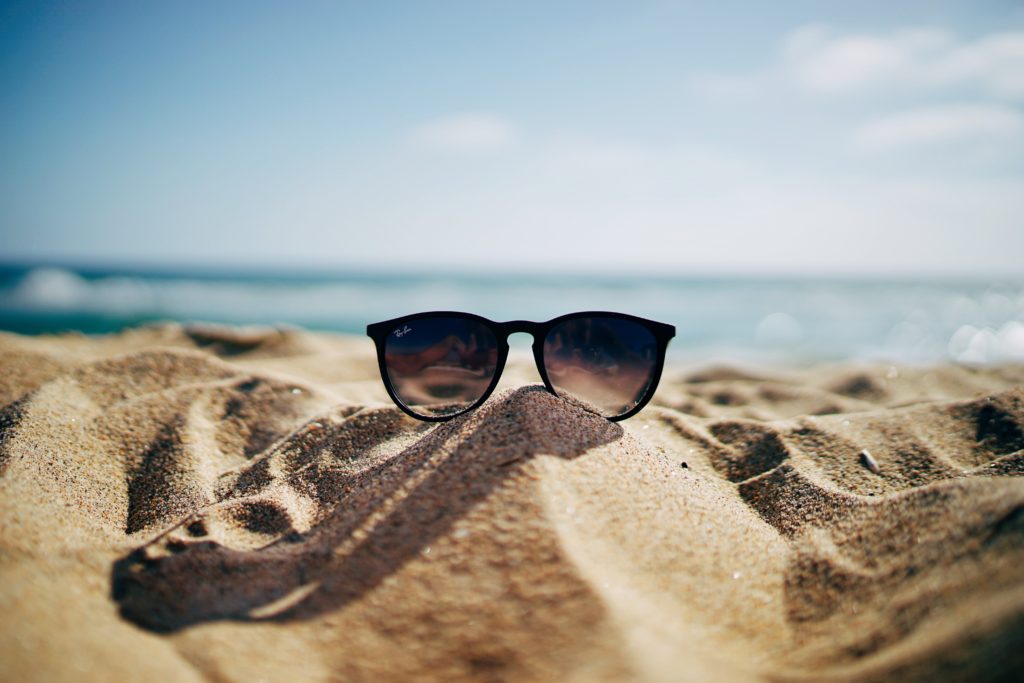 Hello hello my little feathers ! How is the weather on your side? It's JUNE now already… and SUMMER IS COMING. Yeeeehhaaaaa ! I love this season so much, who doesn't, right? 😀 Here in Sweden – curiously – the weather has been amazing since the beginning of May. So I'm more than happy ! BUT… I have a small problem when summer comes : my skin is SO white I am not very confortable wearing skirts and shorts… :/ It doesn't look very good with one-year-receiving-no-sun-legs … So, to pretend my skin is not so white,  I use some summer products… (shhhhhh 😉 it's a secret). For those who have the same problem, I would like to share with you my favorite summer products of 2016. We can all get prepared for the summer together and look gorgeous ! Yeahhhh !
PLUMEDAURE'S 2016 SUMMER PRODUCTS : THE SELECTION

Here they are, 5 very nice products :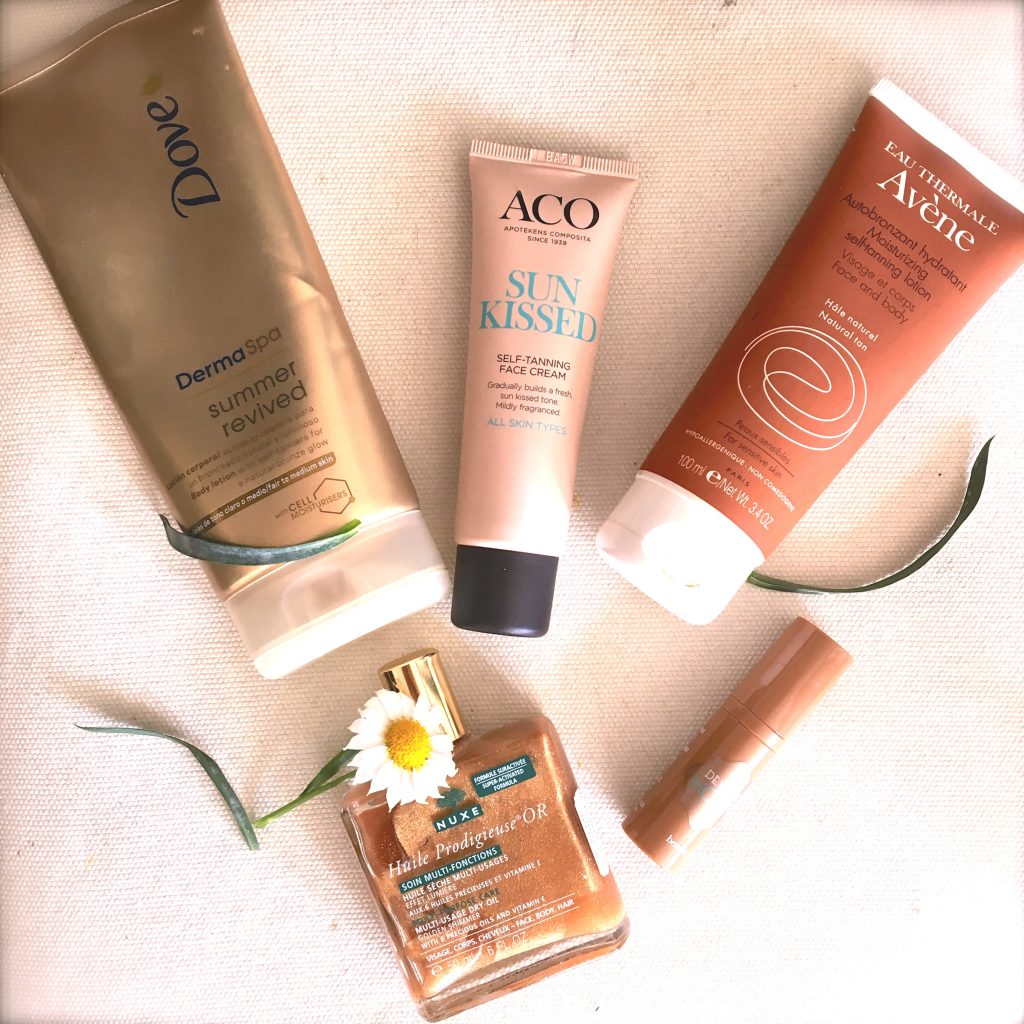 Let's dive into it.
1-DermaSpa, Summer Revived from Dove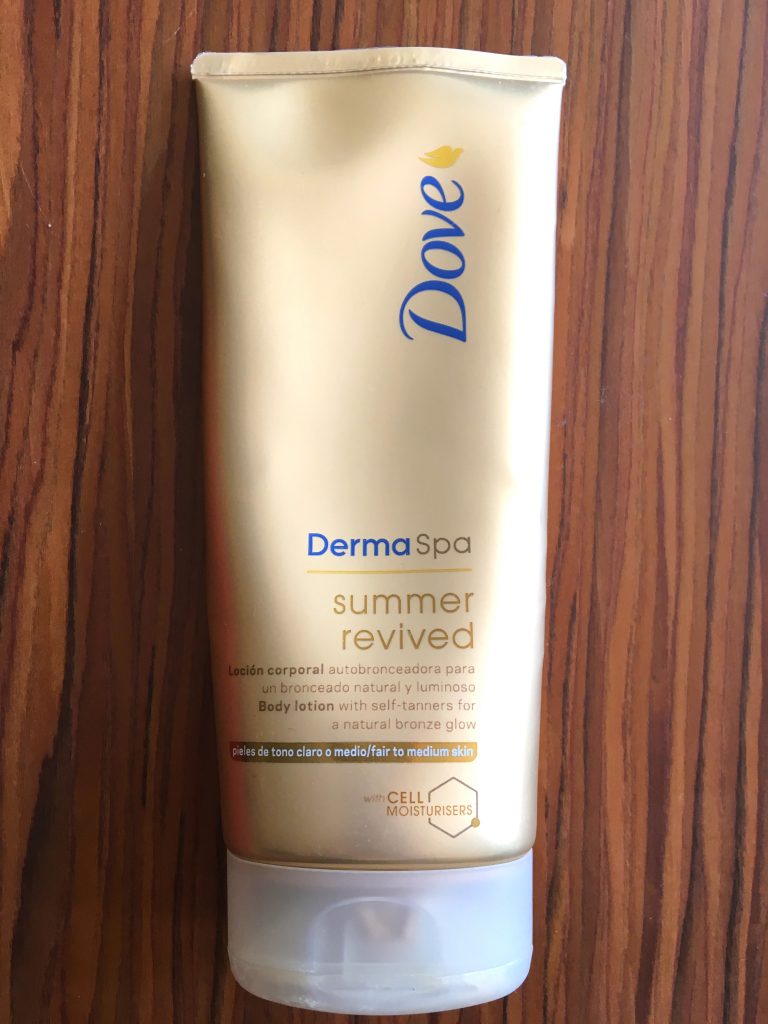 I really like this one. And I've tried many self-tanning creams… many…many… Something I always complain about is the smell ! There is a molecule in all these products that smells pretty bad like 1h after application, and I'm trying different product to find the unique one that doesn't smell. Well, this one doesn't. Actually it smells like a normal cream, even after a whole day. It's basically the 1st one ever ! So I really really love it and recommend it to all of you. The result is also very progressive… I apply it 3 days in a row before I have the color I like. And then twice a week.
2-Sunkissed, face self-tanning from ACO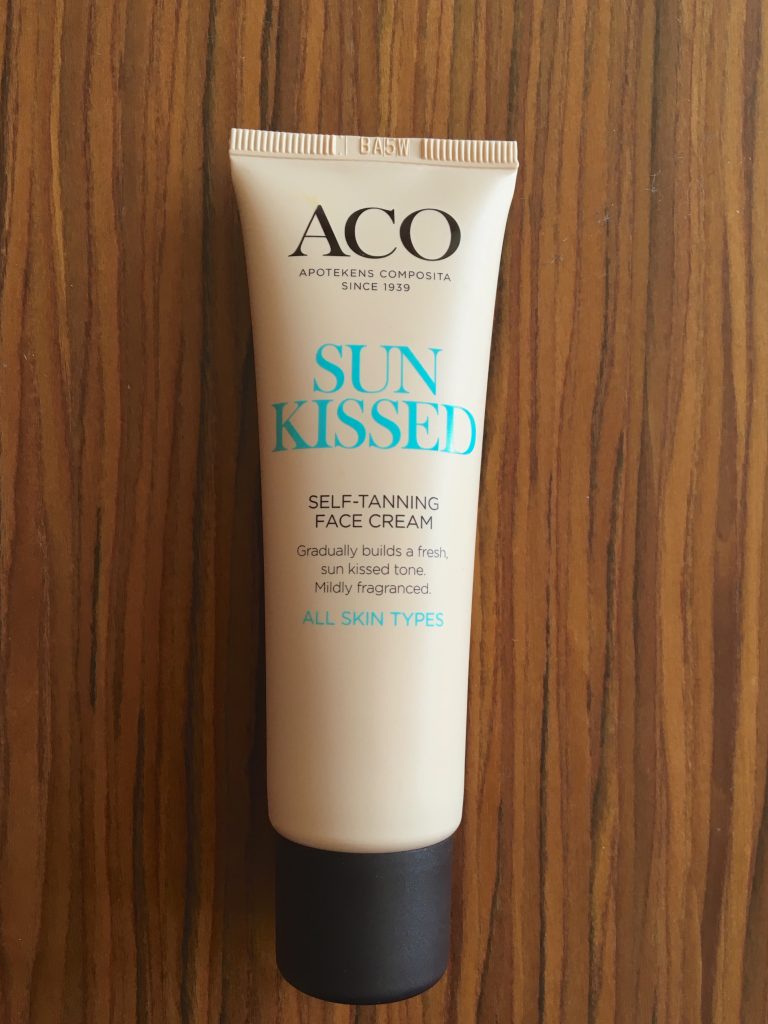 ACO is a brand I discovered in Sweden. It's a pharmaceutical swedish brand that exists since 1939 and its products are very high quality. Perfect for my sensitive skin. I basically mix this self-tanning face cream to my normal one, once a week to get a bit of extra colors on my face. Perfect !
3. Self-tanning cream, Avène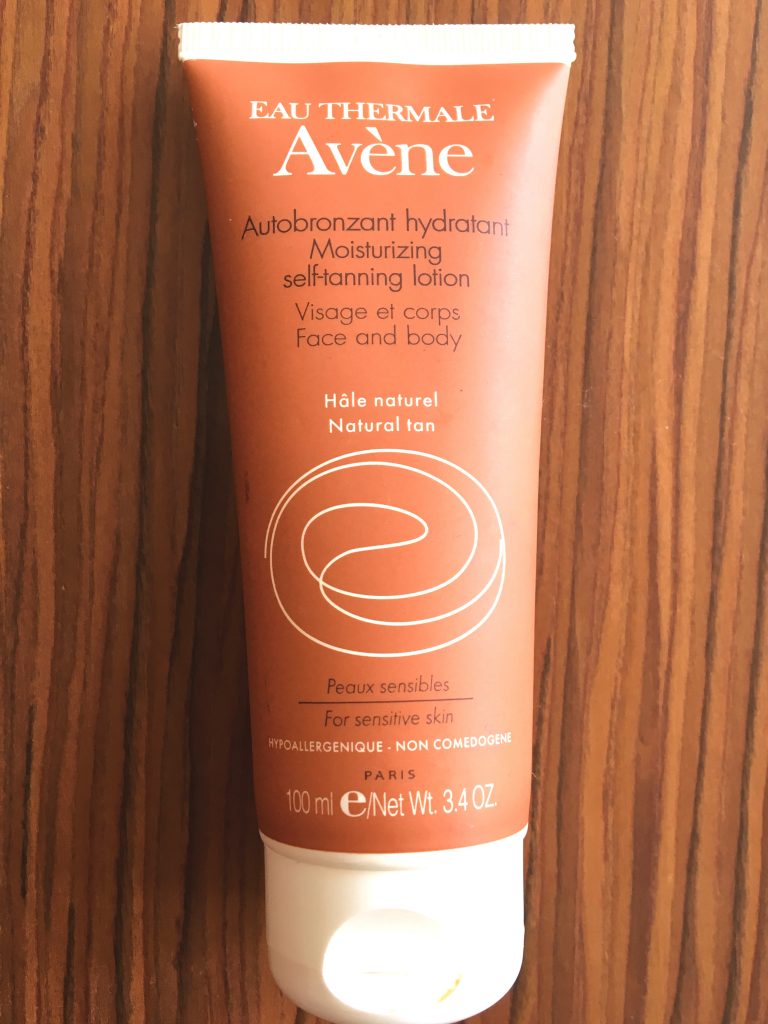 For those who read me already you know how much I love this French brand. This product is an alternative to the Dove one (1st reviewed). It's also very nice with quicker results I would say. BUT… I find the smell I don't like more in this one than in the DOVE one. And this one is much more expensive… then I'd go for the DOVE one if I would have to choose.
4. Huile Prodigieuse Or, from Nuxe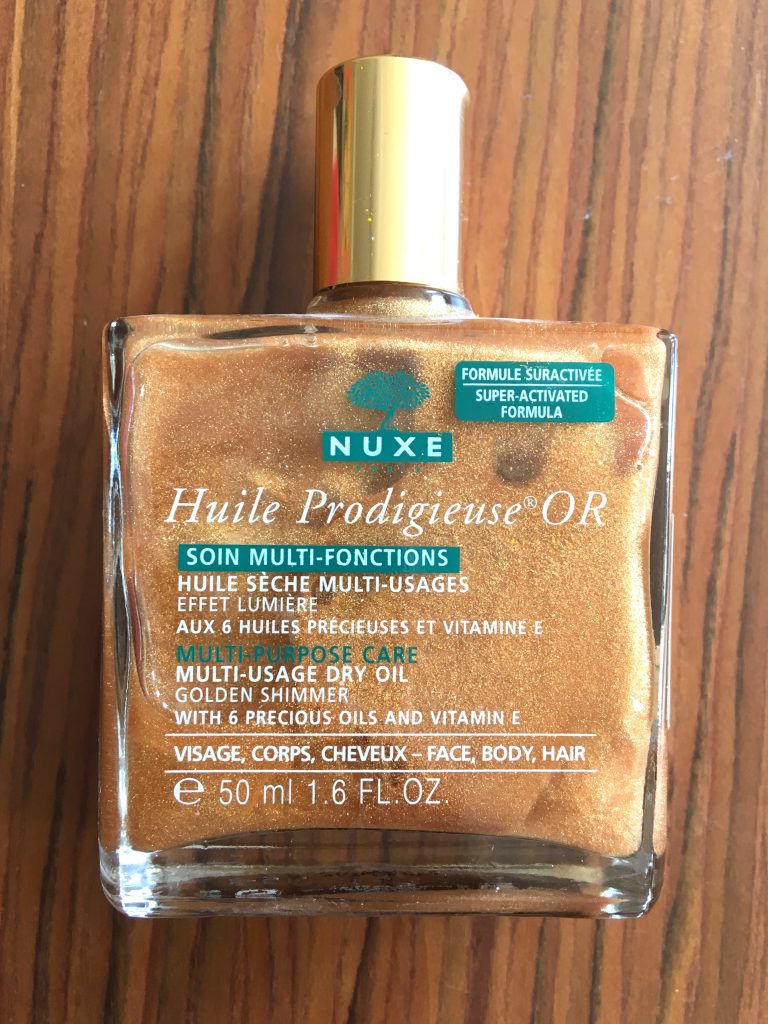 Well known oil, but worth to be mentionned. Perfect for summer evenings, when going out. To shine like a princess. The smell is amazing and it moisturises the skin perfectly after sun. 
5. Dev the hoola, from Benefit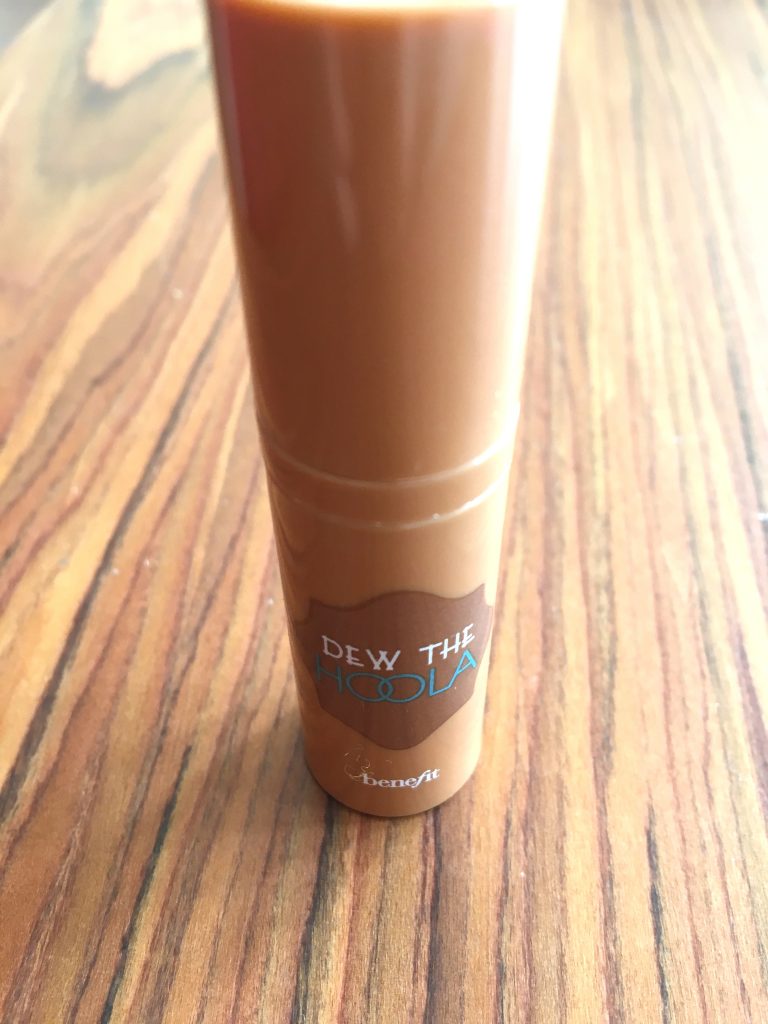 I discovered this nice product thanks to Glossy Box. Amazing 😀 It's a tanning fluid that you can add after the make-up (or as a make-up). It gives you a very natural tanned look, a must have !
Do you also use summer products? Which ones are your favorites ?
---
Main photo credits : Unsplash
SaveSave