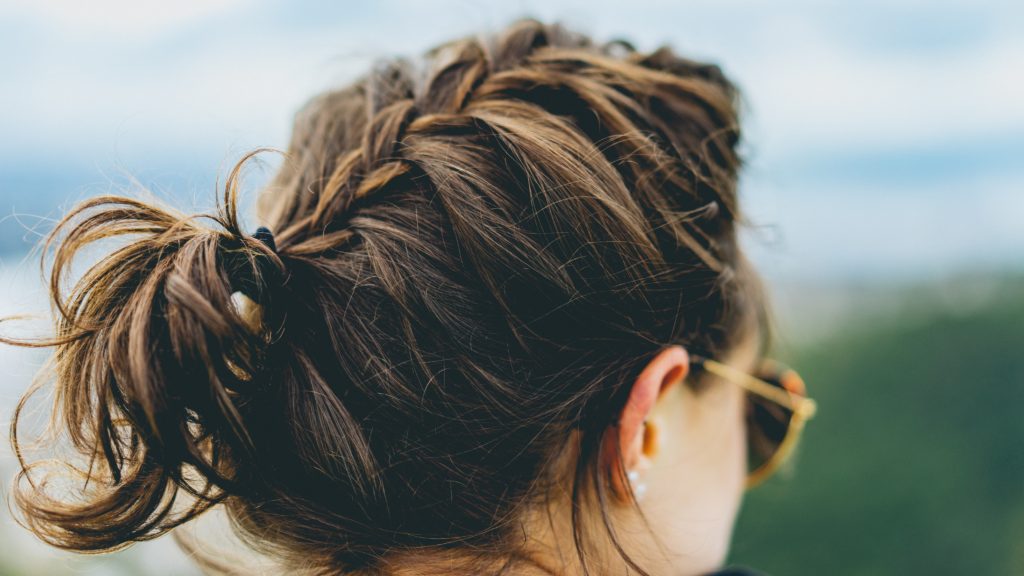 Hello my little feathers ! How is your week going? Today I would like to talk to you about the Tangle Teezer hair brush. I believe it has been the MUST HAVE product and the MUST WRITE article in blogs like a year or two ago, so I'm probably a bit late 🙂 But I've just discovered it (well… a few months ago – so I had time to test it for several weeks which is good for my review) and I LOVE it. So… I thought that some of you don't know it yet either! None of my friends did, so I'm sure this article will interest most of you – for the most up to date bloggers and beauty lovers, sorry! Anyway, let's talk about this GREAT brush.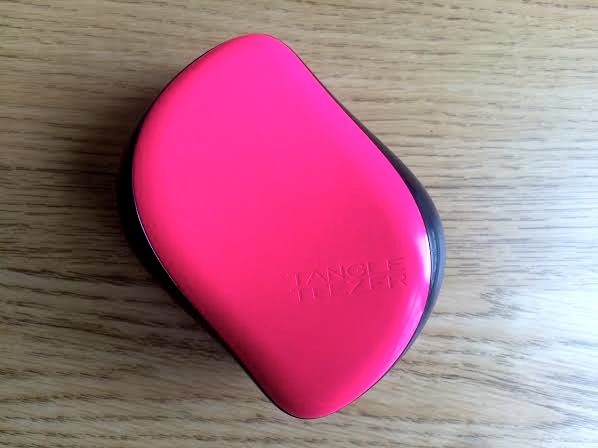 The tangle teezer brush : "The hairbrush hero that changed the world"* – why i recommend it to everyone
There are MANY things I love about this brush. It's small, it's a very good detangler, soft and not painful at all ; thanks to it the hair breaks less… in the end : it's great for being so cheap and so small. A very good quality brush in a portable size that you can bring with you everywhere.
*The slogan used by the company Tangle Teezer.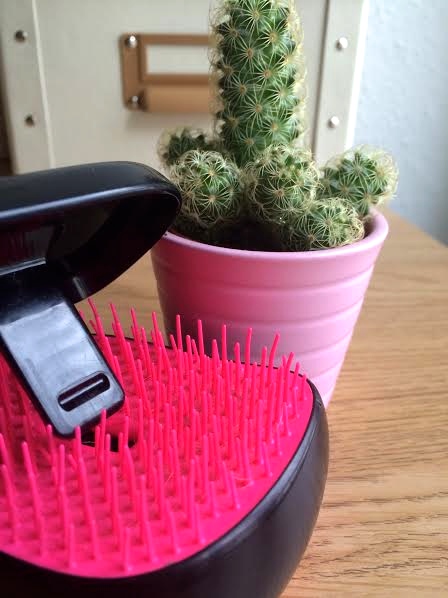 How I discovered it in the plane (what? 😀 Yes –> Read below)
I discovered it completely randomly : in the plane. I was flying to Spain for Christmas with my boyfriend (Spain is where my dad lives) and I had forgotten my hair brush. Terrible situation ! 🙁 So, I tried to find a quite cheap brush in Copenhagen Airport, quite cheap if possible because I had mine back home. But I didn't find anything, except an "Elsa-Disney-frozen brush" for little girls at H&M. Mmm… no thanks  :D.
Then, I had to board the plane. And I thought "fine, I'm going to buy a brush in Spain". But, while checking their on-board magazine, I found this Tangle Teezer, with a mention "Best Seller 2015", "Multiple awards". "WOW, What is this?" – I thought. Perfect! And it was only 13€… so I  bought it … and this little discovery changed my hair routine life.
Why is it so good?
Well, it's a very gentle hair detangler which suits all kind of hair, wet or dry. The brand has a patented formation that bends is flexible in the hair without locking into tangles. First, I wondered if it was actually going to make a difference from a normal brush… and YES, it DOES. It really reduces hair breakage and adds shine. RESULT : my hair looks more beautiful since I'm using it. Before, I always had a lot of hair on the brush after brushing my hair… now, it's only 2 or 3 at a time and you can feel how soft and gentle the brush teeth are when you use it. It doesn't get stuck on hair knots, and whether your hair is dry or wet, it's just perfect. The hair looks soft and healthy.
The format is also very good : small so you can have it all the time in your bag. The format also allows you to have a perfect grip. And I love that there is a protective cap so it keeps the brush clean. Speaking about cleanliness, the Tangle Teezer is also very easy to clean because the teeth bend easily.
You should check this out : I'm so in love with it and I'm only using this now. Click here to see their website. 
the price
Good news : it's not expensive at all ! Approximately 10-15 euros for a brush. They have different formats :
The original (the multi-awarded one)
The compact styler which is the same as the original but in a portable version (smaller for handbags, protective caps) –> That's the one I have but I'm thinking about getting a second "original" one for home actually
The Salon Elite – don't know what the difference is here but it seems like the positionning is more "serious". Like, you're really getting to do nice stuff to your hair ! >_< I think it's the same from the original (:D)
The magic flower pot (for children)
The aqua splash, specially designed for the shower or bath (for example for when you're brushing your hair to apply a hair treatment)
The Thick & Curly : for very thick and curly hair (like afro hair)
I have the Compact Styler but I will definitely buy an original one soon too. So I have one for my bag and one for home.
I hope you liked this article and that you will have discovered something as I did when I discovered this amazing brush. Let me know what you thought about this article, this product. And maybe you knew it already and maybe you are already using it? What are your impressions?
Lot of love and thanks for reading, <3 Plumedaure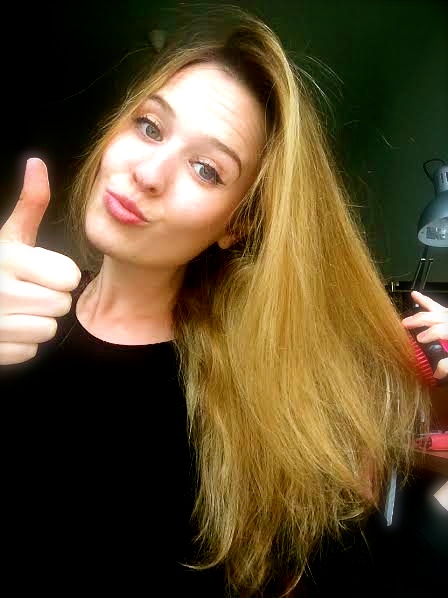 ---
Photos credits : Unsplash
SaveSave