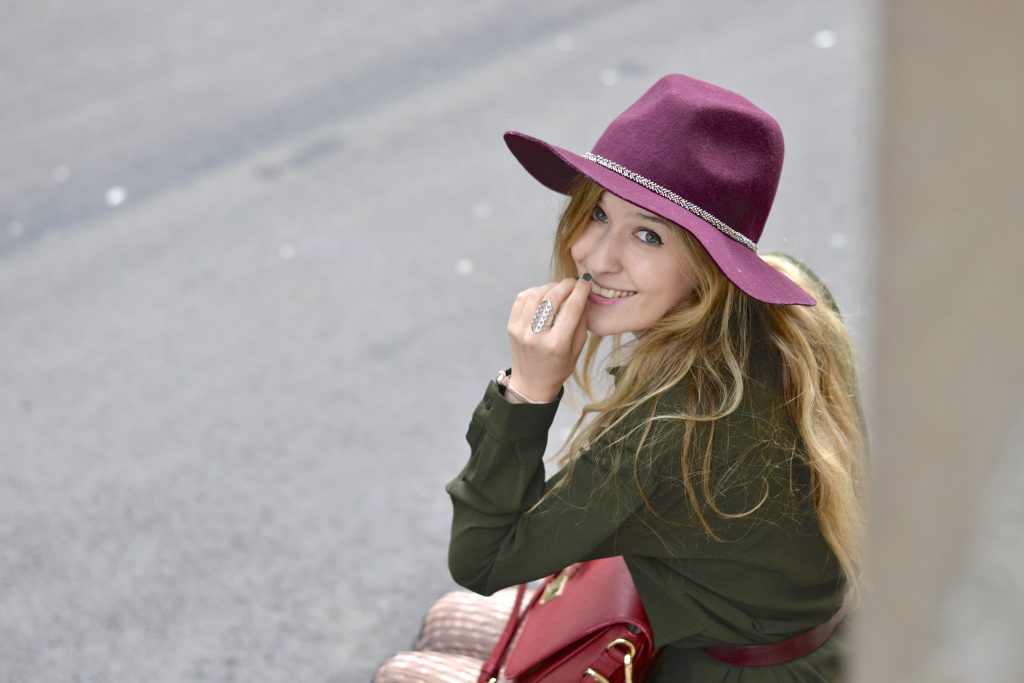 This thursday, September 21st, we enter the autumn season ! This time, for real. I mean "this time" because that we've been talking about autumn for a few weeks (and rightly given the weather), but in fact … until Wednesday 11:59 pm we are still in summer ! But Thursday, autumn is starting ! Welcome pretty autumn!
Welcome pretty autumn 
You understood it, I love autumn. I love everything about it : its coziness, its colors… everything. So here is a look to kick off the season properly with some of my favorites of the moment. I shopped almost all the items of this look in the same day at the Galeries Lafayette, with the adorable Coralie of the blog Elles en Parlent. For those of you who did not follow everything, I had the great chance to win one of her contests on Instagram and got to shop with her at the Galeries, having a shopping budget of 300 euros each! So amazing ! I was verry happy ! Not only to be able to meet her, who is one of my favorite bloggers, but also to be able to shop "for free" in this store that I really like ! Who wouldn't like that, right ? 🙂
We had a lovely afternoon. On the program: a Chanel beauty makeover with a professional makeup artist, then a shopping session with a Personal Shopper who recommended us items that we could try in a small private room while tasting macaroons. A princesses afternoon, really …
Here are some pictures <3 Thank you again Coralie for this great moment spent together! (I precise that I unfortunately don't have pictures of us together because we've been too busy shopping, haha :)! But I have some saved stories and most of all souvenirs… it's the most important !).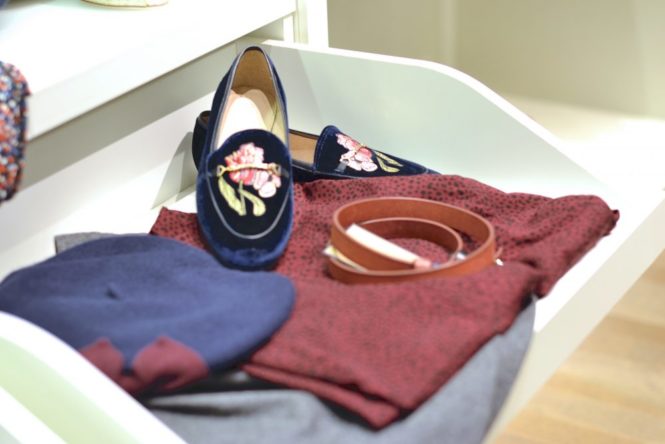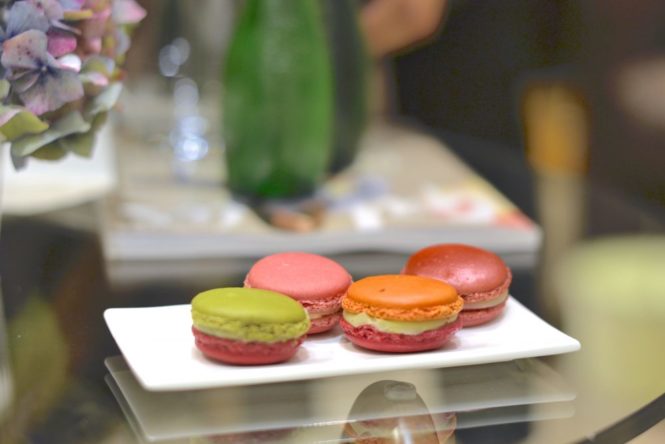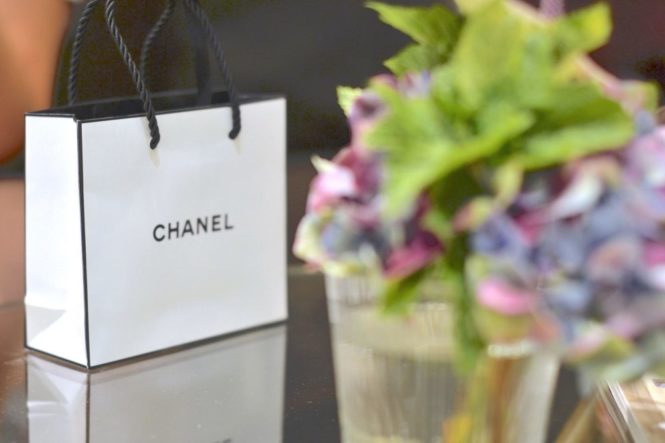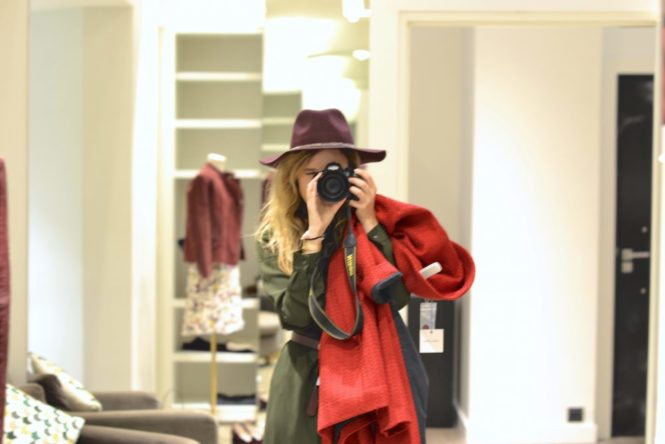 As for the look, here are my choices in pictures below. If there are two colors that I feel I will love ALL autumn, it is dark green in all its forms (fir, khaki …) and burgundy! Just IN LOVE with these colors, according to me essentials of this season. I'm also in love with belted dresses mixed with pretty tights, hats, and derbies. All to be found in this look. As for the tights, they have a half mesh pattern that changes from the classic black tights and that gives a rock aspect to the outfit! What do you think ?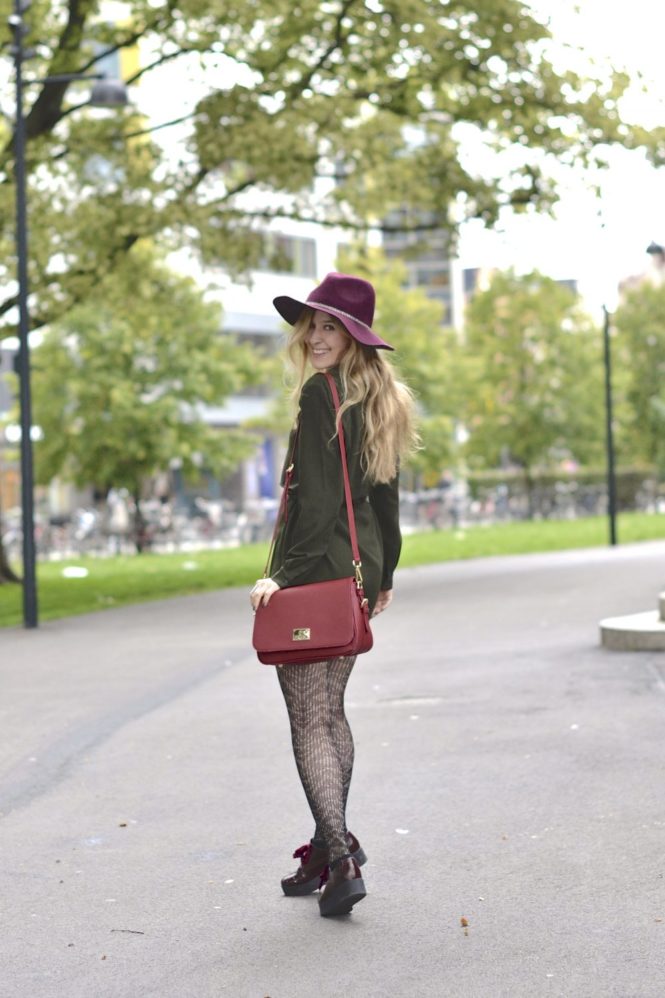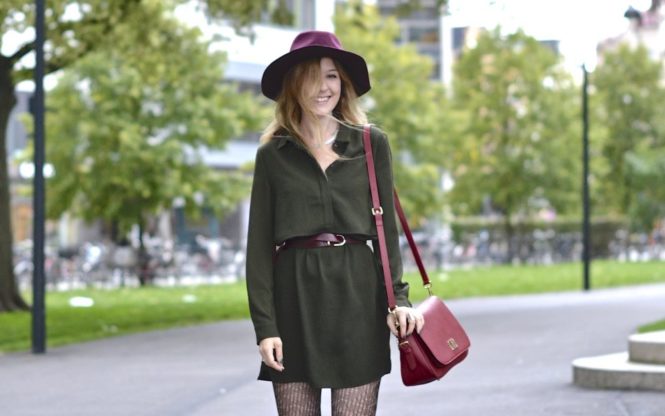 I also wear my new Daniel Wellington watch , the Classic Petite Ashfield, in collaboration with Kendall Jenner. Just a beauty with its matte black mesh bracelet, just perfect for the season. Sobriety and elegance!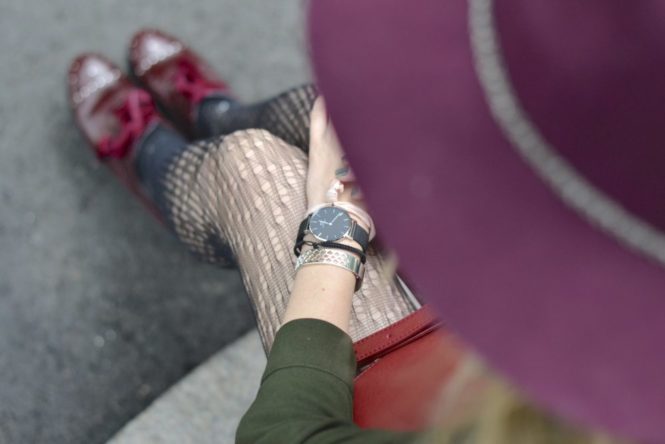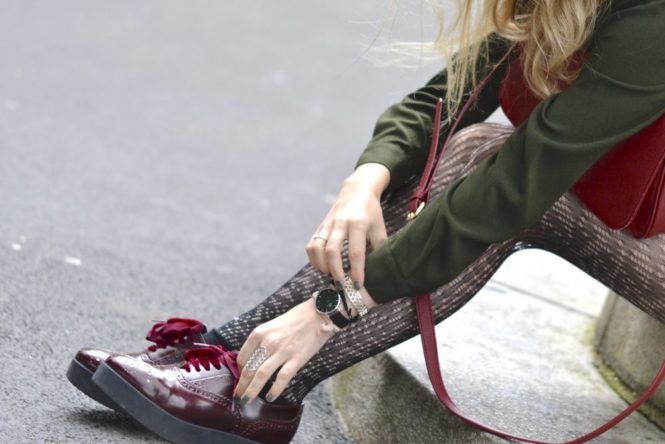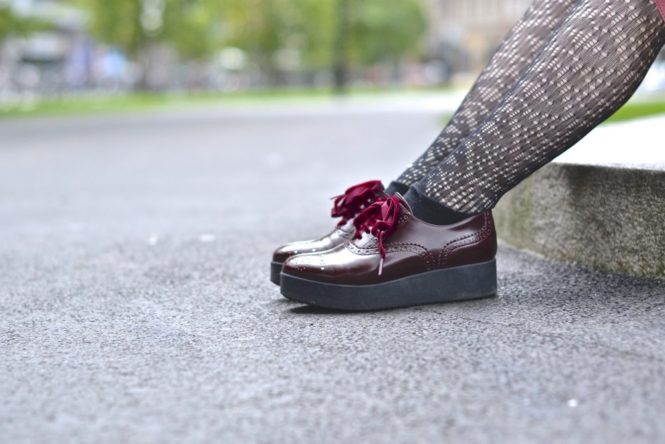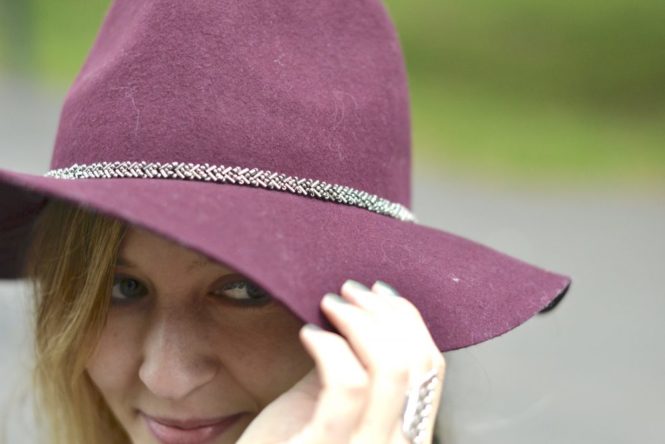 In short … I never thought I'd ever say this because honestly the green and I have not been such friends for many years … but I love green and all its variations for this season! It goes with everything, and it's so autumn-y.
And my boyfriend won't say the contrary (absolutely in love with his Tretorn rain jacket). This is actually how he dressed behind the camera when we shot the look and I thought it could be fun to have him here ! A big premiere on the blog <3. I'm happy to introduce you to Simon, my love and half. The one who fills me with joy everyday.  (And actually the other half of this blog. The one behind the camera and such a great partner everyday… I'm actually planning to make a dedicated post to thank him for everything and to tell you a bit more to you about the backstages of all this. Coming soon…).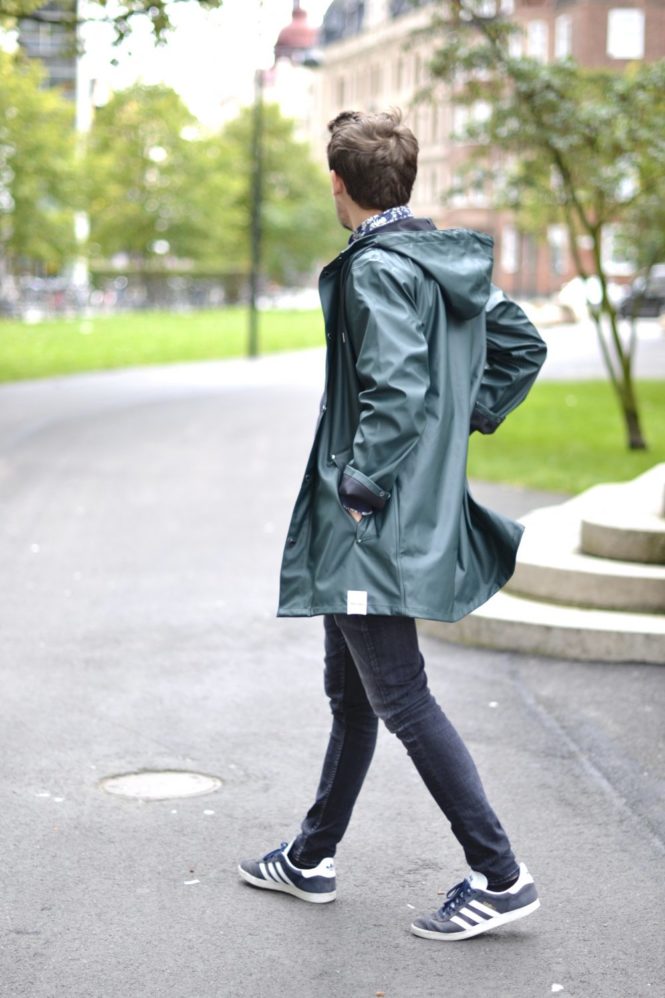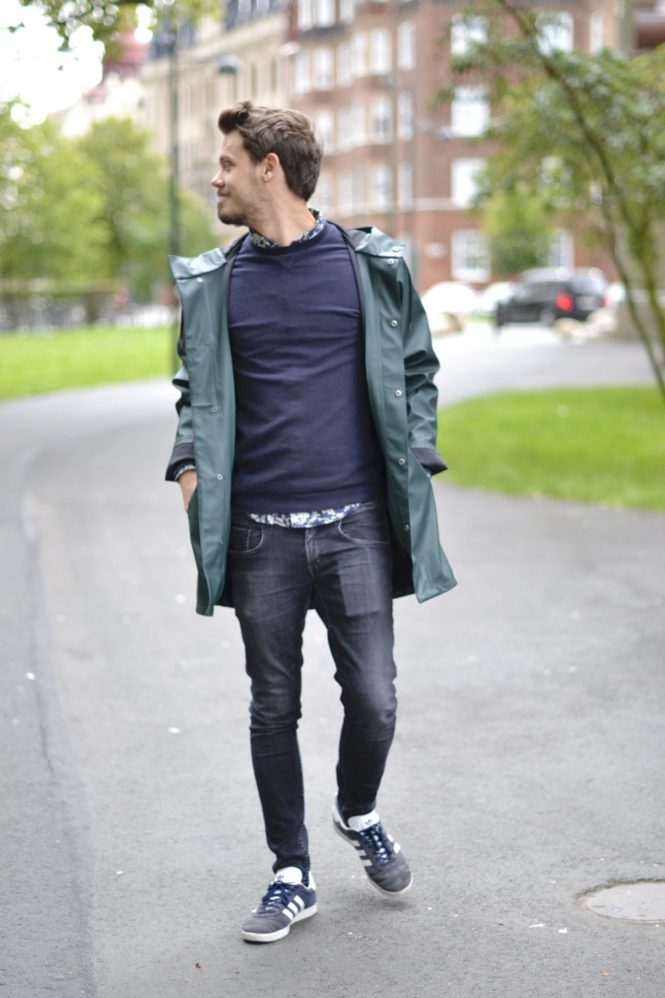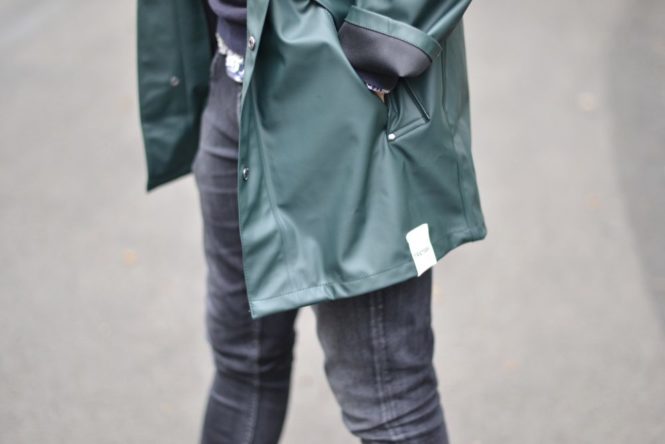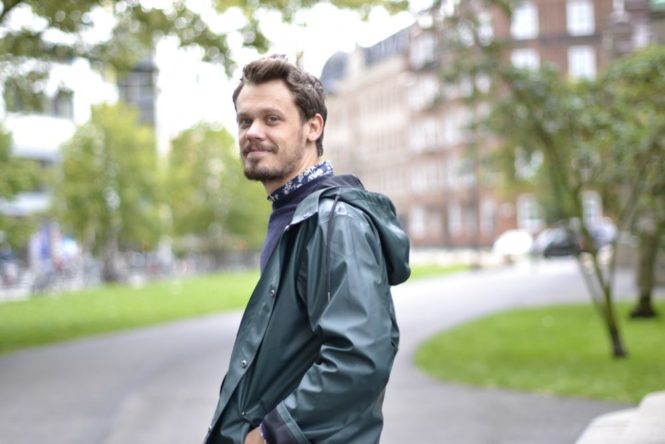 So babes, I leave you on the shopping selection and give you many big kisses <3 I hope that your weekend went well and that you are ready to start the week! Can't wait to read you comments on YOUR autumn favorites!

Dress from See U Soon
Hat from Galeries Lafayette 
Derbies from Galeries Lafayette (here is a big selection because derbies are really a MUST HAVE this season!)
Belt from Galeries Lafayette
Watch from Daniel Wellington
Bag from Koneety
On darling : rain jacket from Tretorn / Gazelle Adidas sneakers
---
Credits : 
Post in partnership with Daniel Welligton
This post contains affiliate links from RewardStyle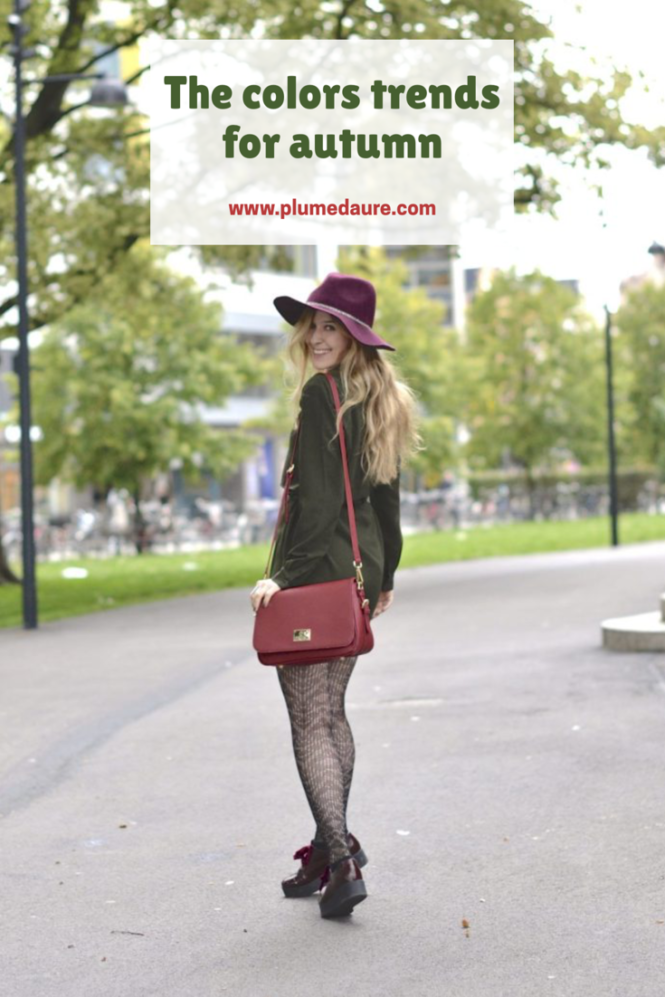 * And you, what are YOUR favorites for this autumn ? The essential colors / items in your wardrobe? *