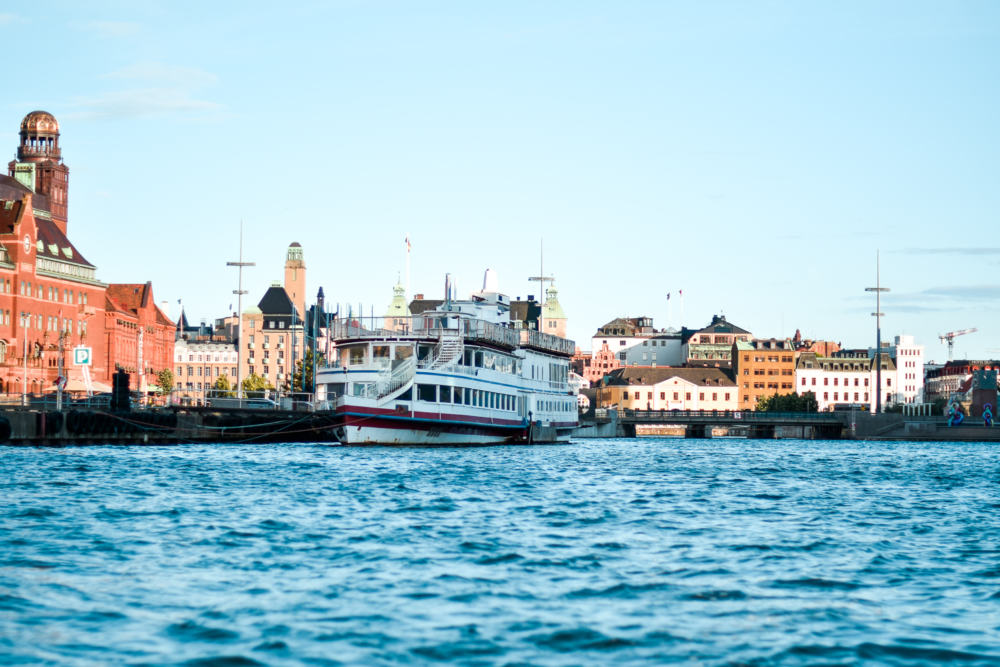 This year, because of the coronavirus, the Swedish government strongly recommended us to stay in Sweden and not to travel. As for many other countries, I believe. It's quite a special year that we are all living in, isn't it? So although we had planned to spend 3 weeks in France this summer 2020, we postponed this project and decided to enjoy a holiday in our city and region. A little "staycation" in Malmö and in Skåne, or "hemester" in Swedish (from "hem" = home, and "semester" = vacation). And one thing is for sure: sometimes being a tourist at home can be as great as traveling around the world. We've really enjoyed our first half of summer, and we're still enjoying it. Malmö and Skåne are such beautiful places. Here are some of the great things you can do during a holiday in Malmö.
In paid collaboration with Malmö Tourism
Where to stroll during a holiday in Malmö?
Malmö is a perfectly sized city: you can do everything on foot and that's what I really appreciate here. There are lots of beautiful places, pretty little streets and colorful facades to see. The places in the city center not to be missed (in order for a nice little walking route) :
Malmö Central Station and surroundings
Lilla Torg with all its pretty coffees and colors
Stortorget for its pretty vintage ads
Then continue to Gustav Adolfs Torg and Triangl for shopping
Go through the Davidshall district for all its cool clothing and design stores
Stroll around Möllan for its multicultural richness, and take a trip to
Folkets Park, Malmö's friendliest park
Other places to see if you have a second day in the city :
Other parks: Pildammsparken (the largest park in the city) and Slottsparken with Malmö's lovely casino.
Västra Hamnen, by the sea: Malmö's greenest and most design-oriented neighborhood. There you'll be able to see Turning Torso (a great twisting building designed by Santiago Calatrava)
Ribersborg, Malmö's central beach
Biggest shopping center in Malmö: Emporia.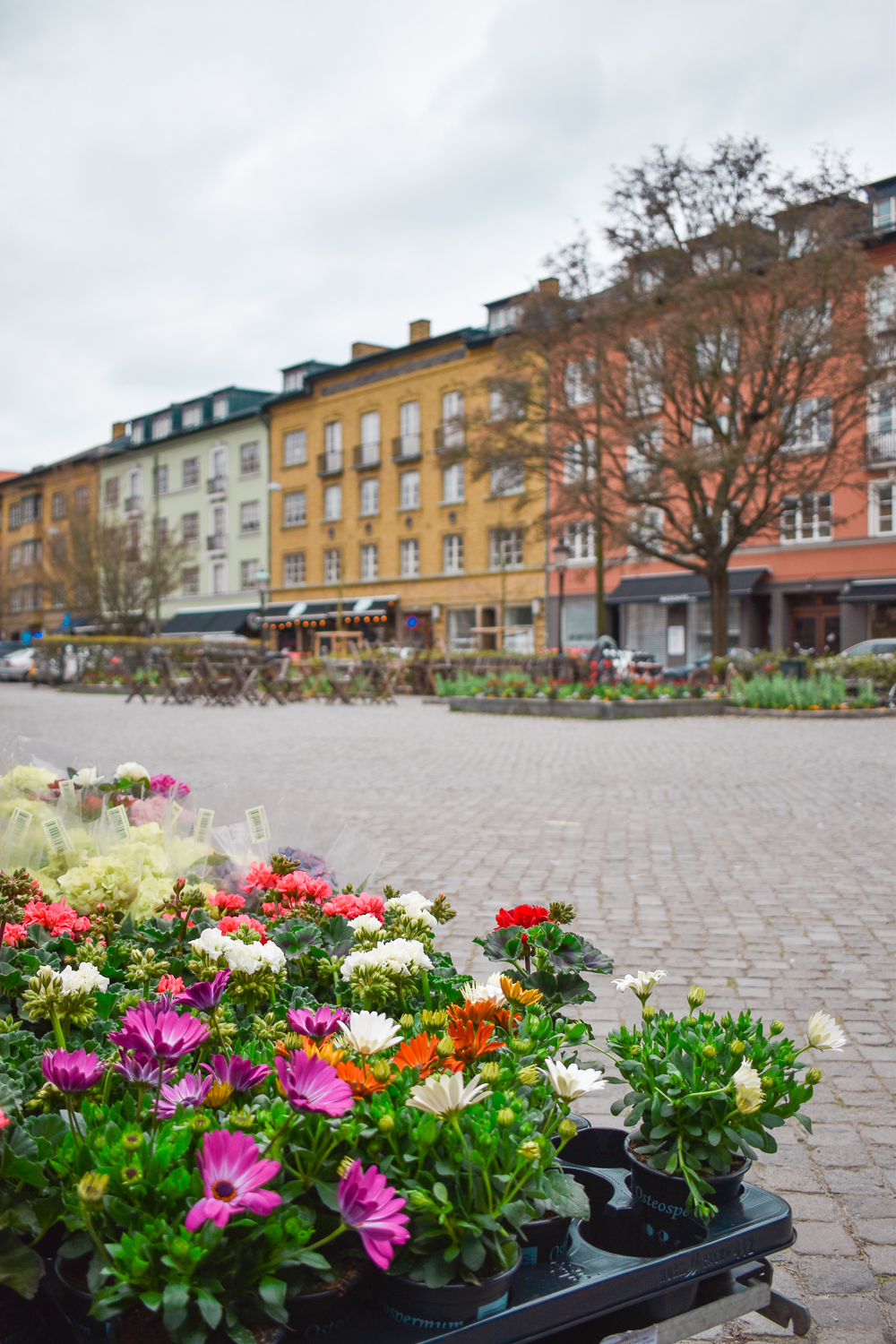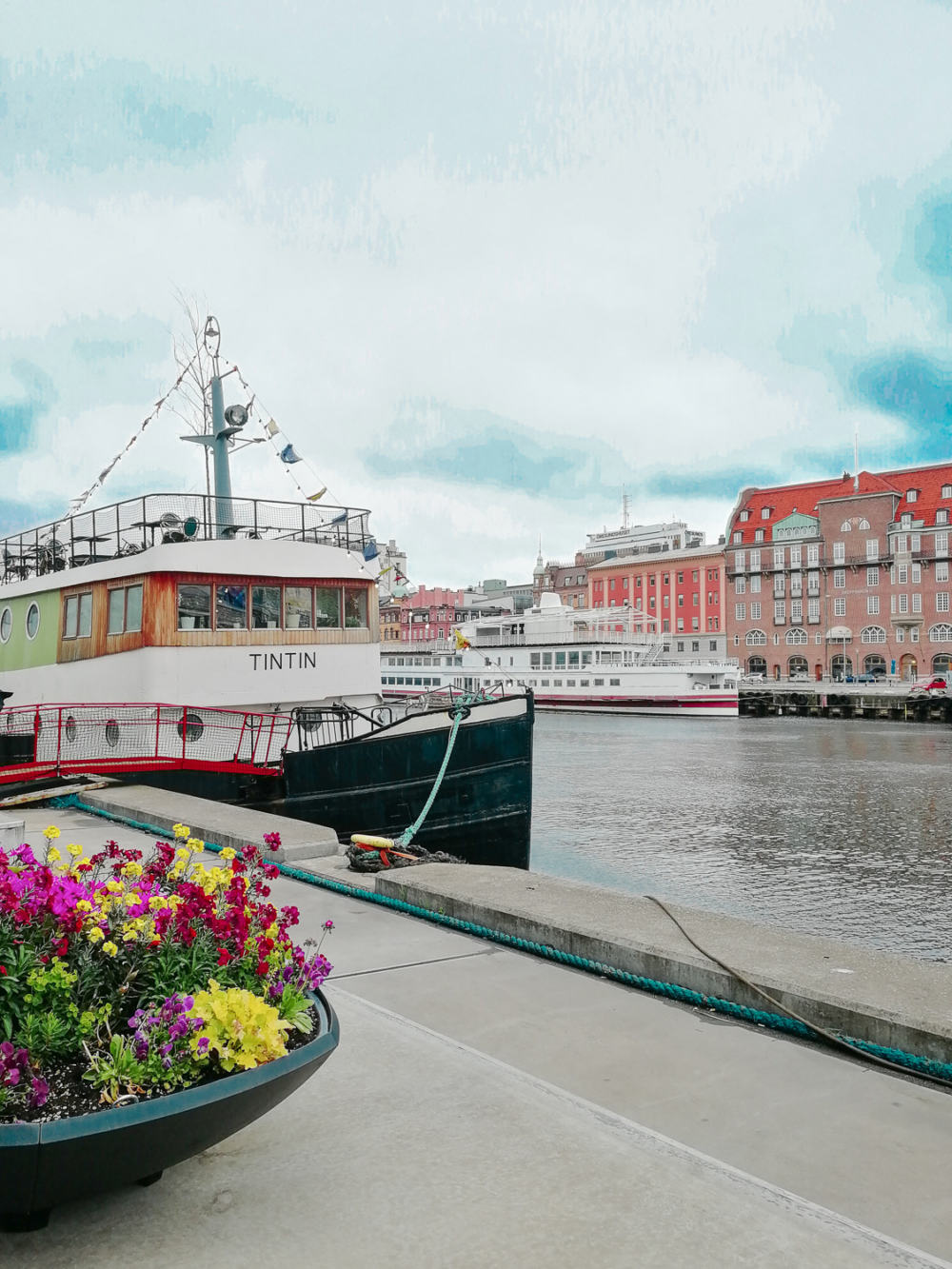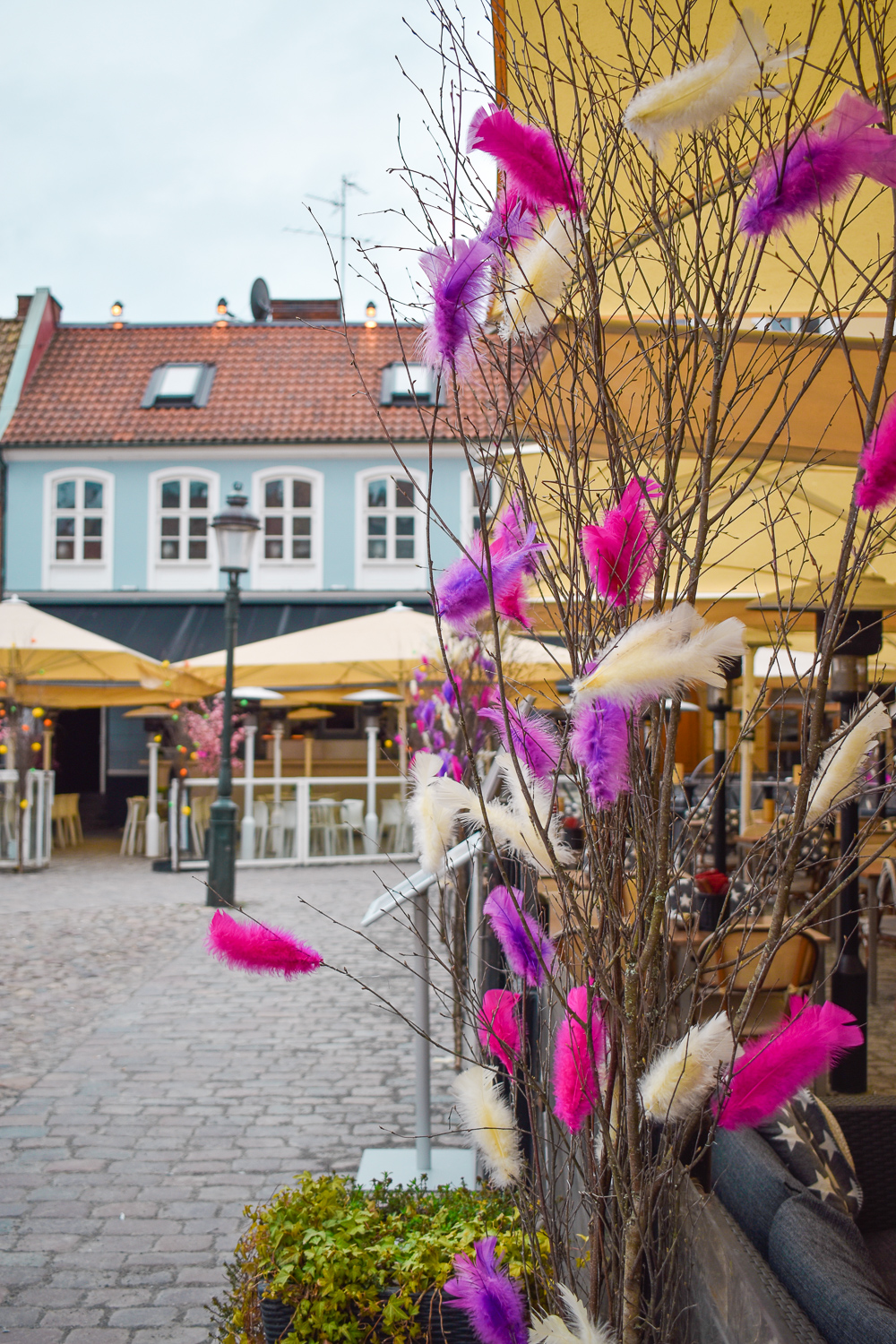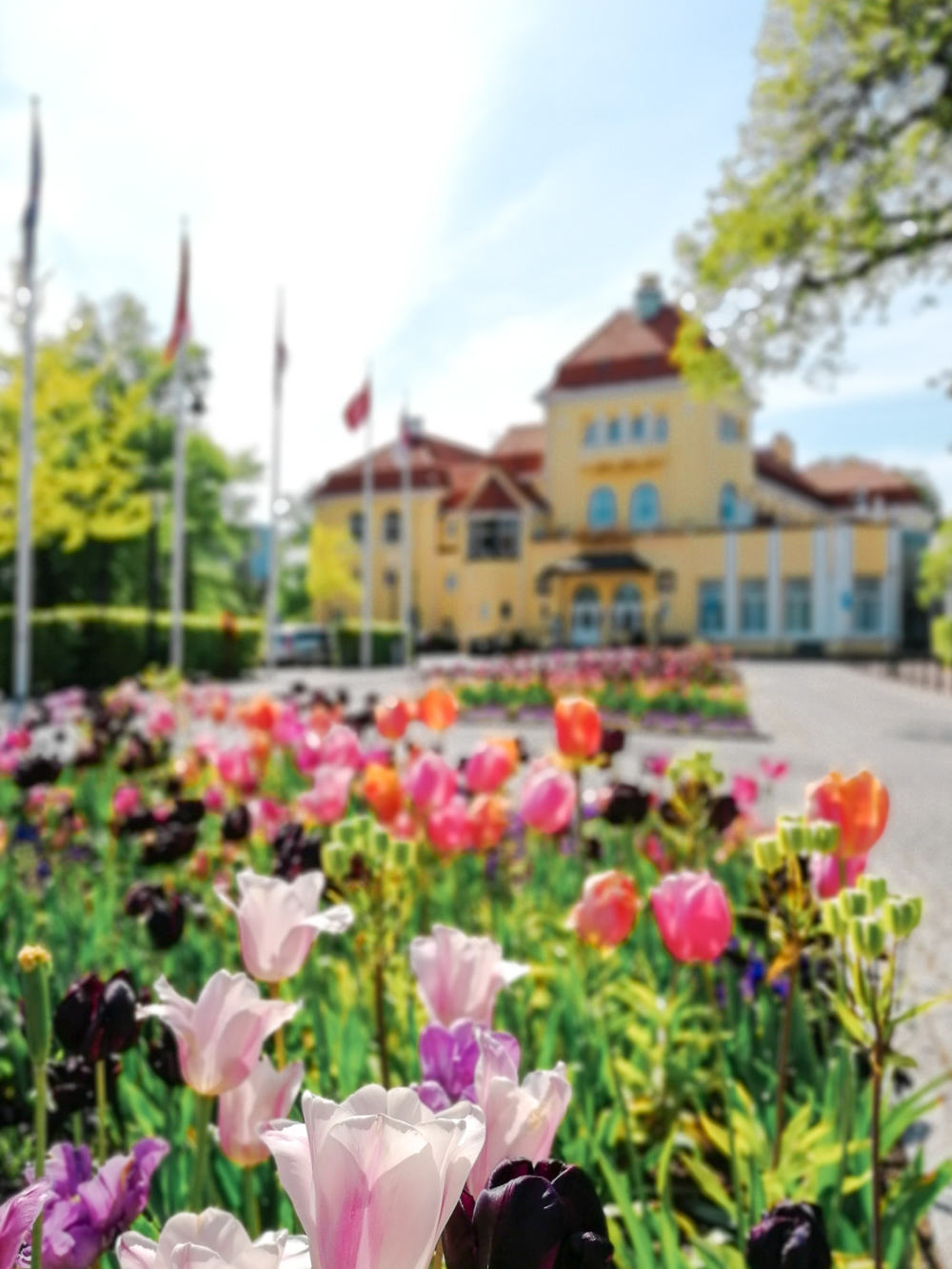 As for my favorite places in Malmö, here are some articles to read (on my blog and on the Malmö blog):
Most instagrammable places in Malmö
Colourful walls in Malmö : the ultimate guide
What did I do during this holiday in Malmö?
I've been enjoying a lot of lunches out
My favorites of this summer?
Borū Bowl, the best Asian bowl in the city in my opinion – don't miss it
Smak, a restaurant that is just delicious with always surprising and super tasty dishes of the day.
Saltimporten Canteen, a little hidden away, but maybe one of the best restaurants in town. For the modest sum of 10 euros, you can enjoy an almost gastronomic dish.
Slagthuset, one of my favorite restaurants for lunch in town. Simply delicious.
Malmö Saluhall, a covered market with lots of delicious stalls to eat.
Sakanaya, a new Japanese restaurant that makes delicious Bentos.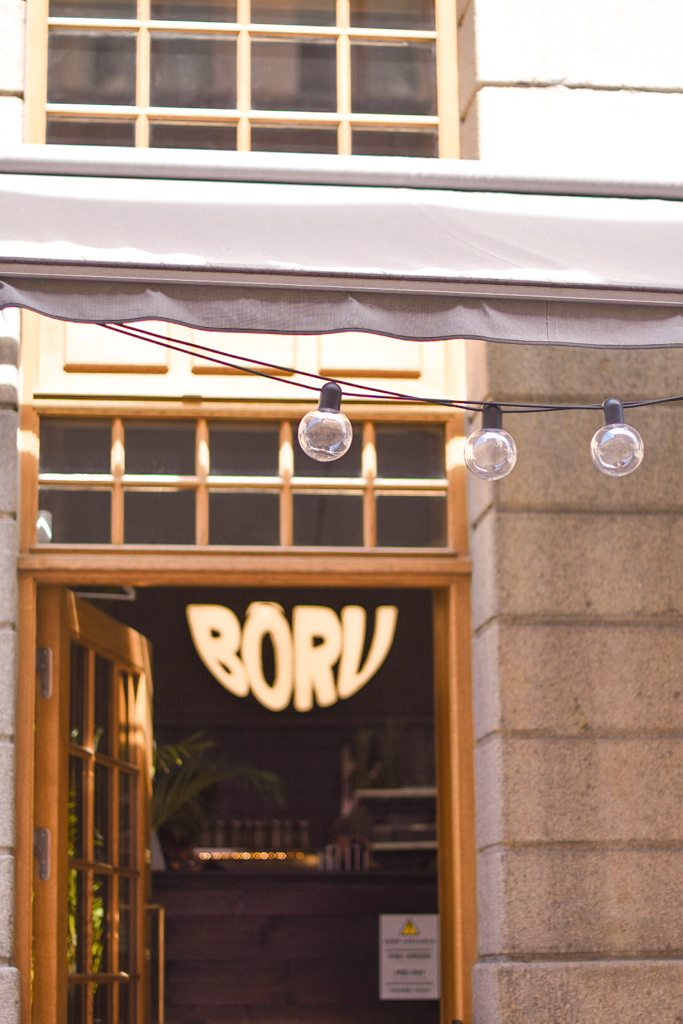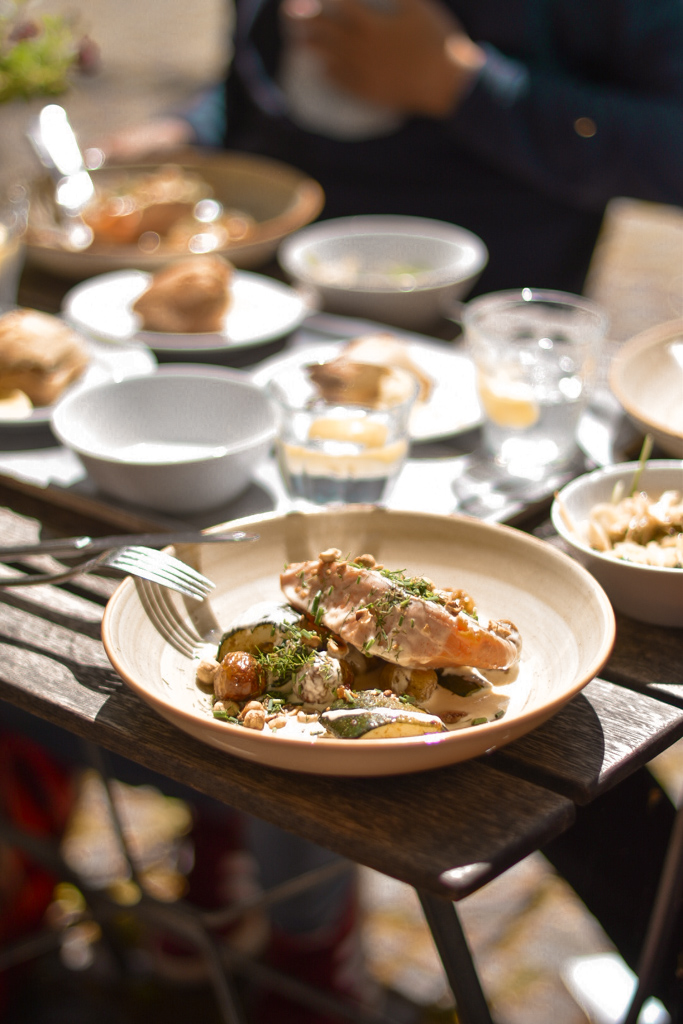 I've been doing a lot of activities
Playing Boule: Besides walking, I finally tested the most French place in town: Boule Bar. You can eat there, and you can play pétanque. We really had a great time.
Museums: I also visited the exhibition at the moment at the Konsthall museum, here I put some pictures, it was superb. I love this museum, which is free, and I really recommend it.
Two other museums not to be missed: Malmö Moderna Museet (also free), and Malmö Slott (Malmö Castle).
An original museum : I've also been to Malmö Disgusting Food Museum. An unusual concept, extremely unique! A museum that lists the world's most disgusting foods. You have to be brave, not to be easily nauseous… but it's really funny and educational! And above all, it includes several senses. Indeed, you can SEE the foods in question, but also FEEL and TASTE it. Haha. Something to do for the curious people.
This way I have discovered for example a really weird liqueur (I let you see below – using the intimate parts of animals), the least appetizing ice cream in the world and other little horrors.
But the message behind the creation of this museum is also strong: the owner wanted to make people put "disgust" into perspective by showing that every culture has disgusting foods, often for others. So what WE find disgusting is not disgusting to others. And vice versa. For example, for France, there were many kinds of cheese with a pestilential smell that were represented. As well as foie gras… which delights us during the Christmas holidays, but for which the manufacturing process is so cruel that it is even forbidden by law in other countries…
And the admission ticket is a barf bag. Mwahahaha.
Spa & relaxation: Finally, I went to Malmö Kallbadhus, a place with a solarium, saunas, and direct access to the sea. It's really beautiful and relaxing, and the entrance is not expensive at all. I recommend it. On the other hand, it is not mixed, and most people are naked. I warn you, because if you are a couple, for example, you will not be able to share this moment. And likewise, if you have a problem with nudity, you'll be warned!
Another spa close to Malmö I can only recommend : Ystad Saltsjöbad.
Malmö, yes, but its surroundings too!
When you visit Malmö, don't forget to visit its surroundings. The region of Skåne (on the Swedish side) and of the Öresund (with Denmark) are real jewels. So, here are my favorite places to visit around Malmö :
Copenhagen, of course, the beautiful Danish capital. Not to be missed if you are in the area! But the opposite is also true. If you visit Copenhagen, visit Malmö too, because both cities have so much to offer!
Hjärup (or Jakriborg), a beautiful and colorful village just a stone's throw from Malmö.
Lund, a small, colorful student town 20 minutes by train from Malmö.
Skanör, one of Skåne's prettiest beaches, with its colorful houses along its white sand.
Mölle and Höganäs about 1h30 from Malmö. Two small fishing villages that are just beautiful.
Åhus, also not far from Malmö, with its sea air and ABSOLUT factory (did you know that ABSOLUT Vodka was a Swedish brand?).
Experience a night on a Swedish farm. This Airbnb is my favorite in the genre: we just loved it.
Torups Slott, a beautiful castle and park around Malmö.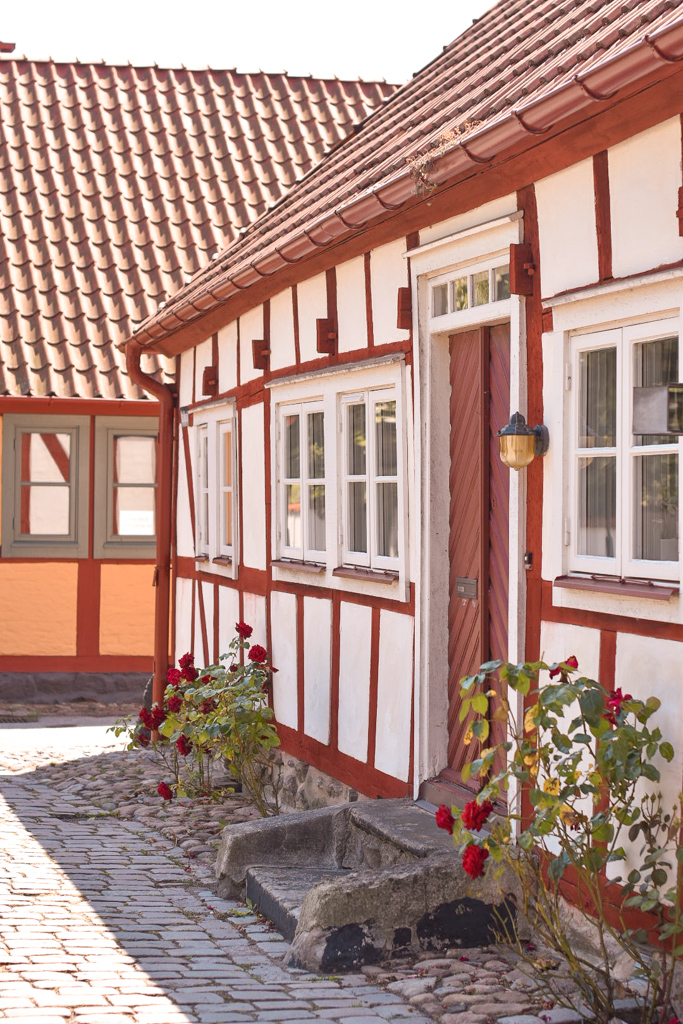 So much for all my best tips for a holiday in Malmö and Skåne. I hope you enjoyed it! Feel free to share YOUR tips and/or questions in comments.