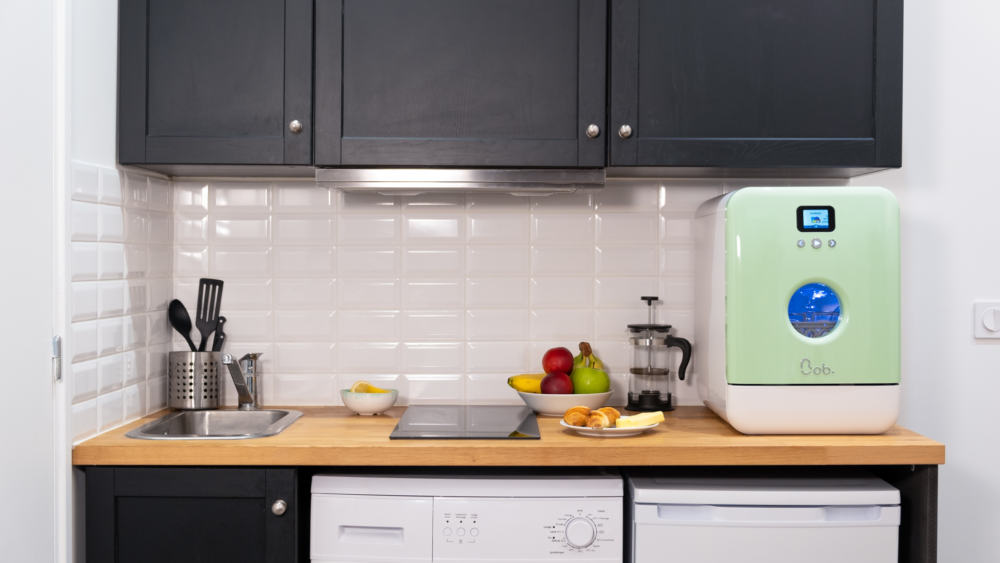 To avoid the chore of doing the dishes, there is nothing like a dishwasher. However, not everyone can afford one: whether you have a small kitchen, an old kitchen, a nomadic life in a camper van, or a desire to save energy and water. In this case, the mini dishwasher is the ideal solution. Have you ever heard of it?
Partnership with Daan Tech. Photo credits: Daan Tech
Why use a mini dishwasher?
If you have a small kitchen and don't have the space to install a built-in dishwasher, you may feel you have no choice but to wash dishes by hand. And since nothing is messier in a kitchen than a pile of dirty dishes in the sink, cleaning up becomes a never-ending task, not to mention all the water and energy that washing by hand consumes. But even if you have limited space, a mini dishwasher can be the perfect solution, saving time and energy.
It's also THE solution for nomads who live in campers and travel around the world.
How to use a mini dishwasher?
This mini dishwasher can be placed anywhere. It just needs to be near a power outlet. It has a built-in water tank – making it super portable and convenient to use, while saving a lot of water compared to a normal dishwasher cycle.
Meet Bob, the mini dishwasher
In collaboration with Daan Tech, a forward-thinking French appliance brand, let's take the example of Bob, the mini dishwasher, to illustrate this article. Barely larger than a microwave, Bob the mini dishwasher fits everywhere. It's the world's most compact dishwasher! So to the question "What's the smallest mini dishwasher you can get ?" here is your answer.
Bob is the first mini dishwasher that works without a tap water connection thanks to its 3.9 litre tank. (But if you want to connect it to the tap, that's possible too). Filling is conveniently done from the front, so Bob can be built in or placed under a cabinet.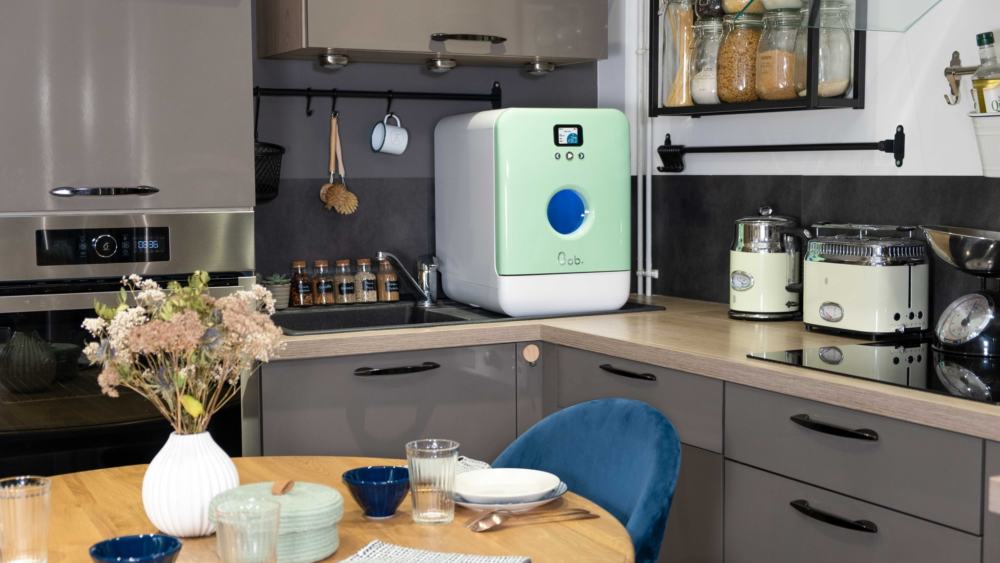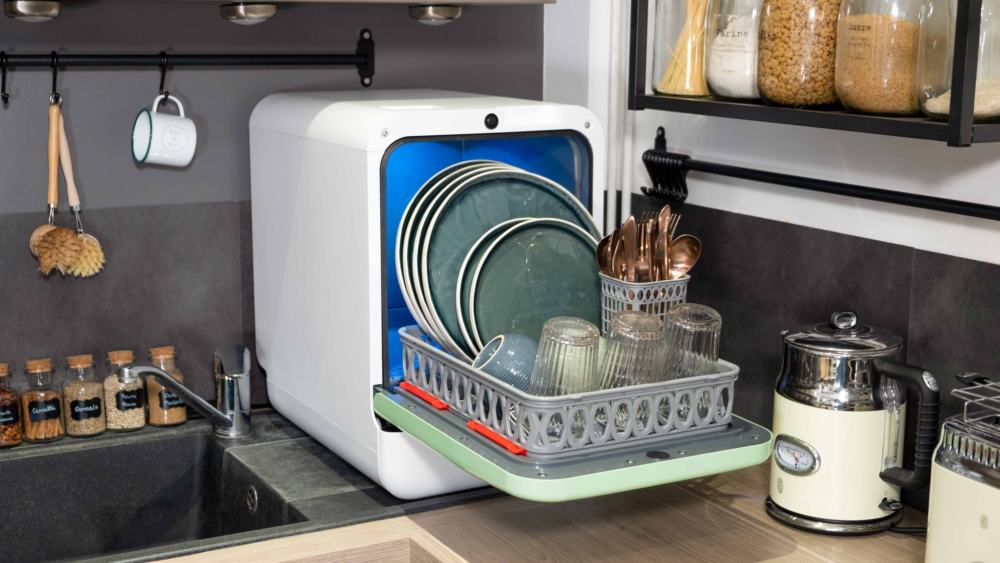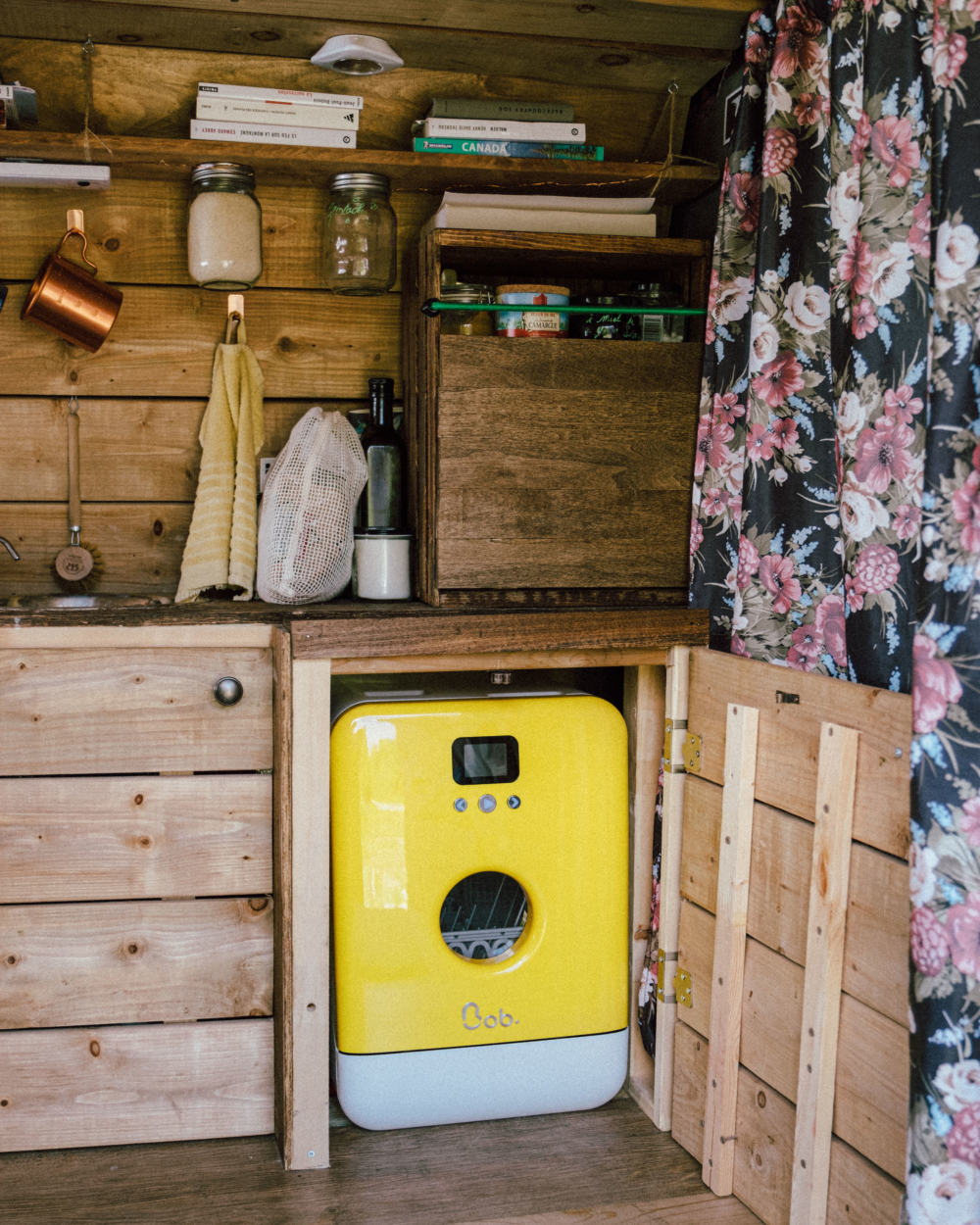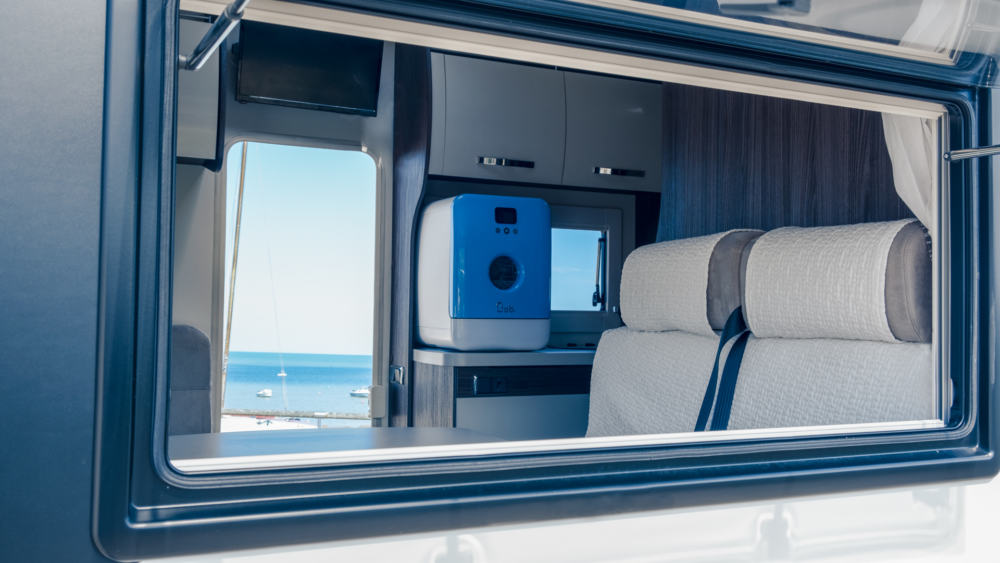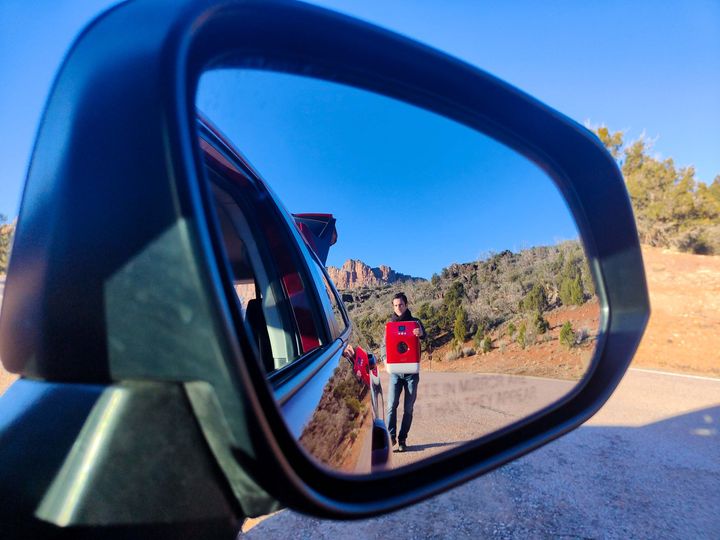 You can find Bob the mini dishwasher on www.daan.tech
Flexible and fast washing
Bob the mini dishwasher is inspired by professional dishwashers and offers a modular basket for all occasions. It is very flexible: you can wash up to 16 glasses in 15 minutes or the daily dishes of 1 to 2 people in only 20 minutes!
Design, economical and sustainable
For the same amount of dishes, Bob the mini dishwasher uses 2.9L compared to 15L for a normal dishwasher. Not bad, eh? That's five times less energy.
And whatever the design of your home, you'll find a match for it. Bob is available in 24 colour combinations!
I haven't tried it myself as I already have a large dishwasher in my kitchen at home, and I'm not sure if it's enough for a family. But I know that among you there are a lot of young couples, nomadic travellers and singles so I really wanted to share with you this concept that I find great!
And considering the reviews and all the awards this brand receives internationally, I have no doubt about its effectiveness and quality.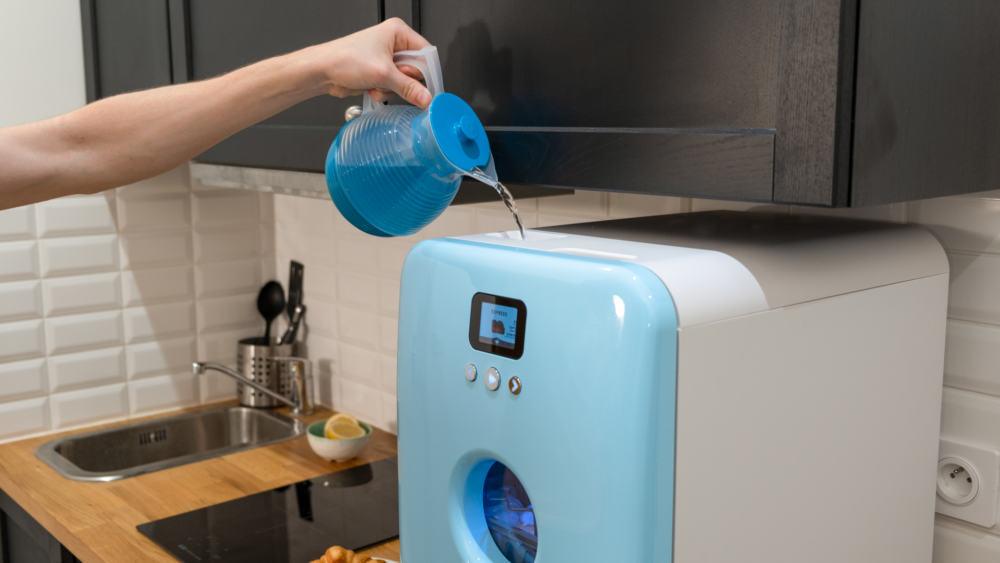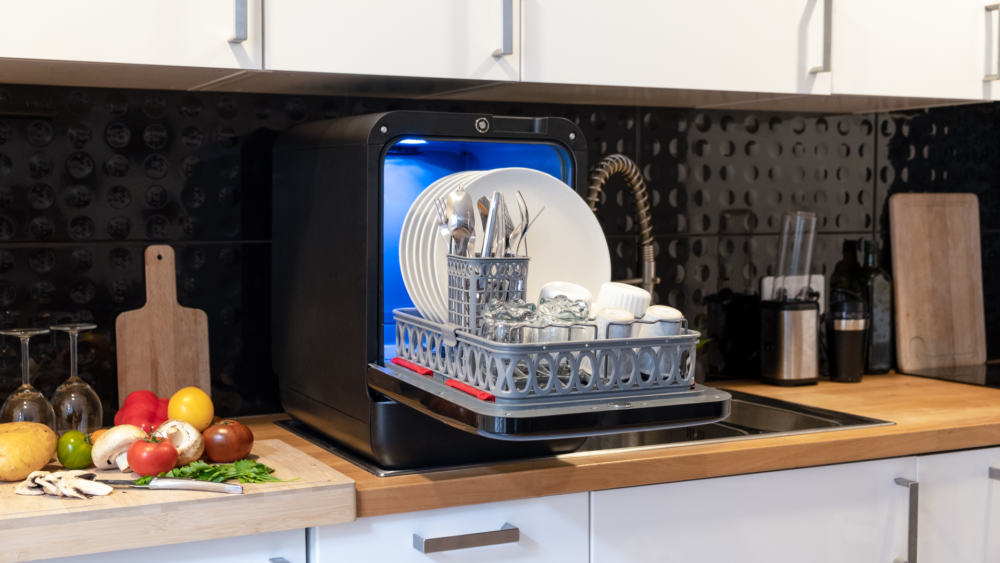 So, convinced?