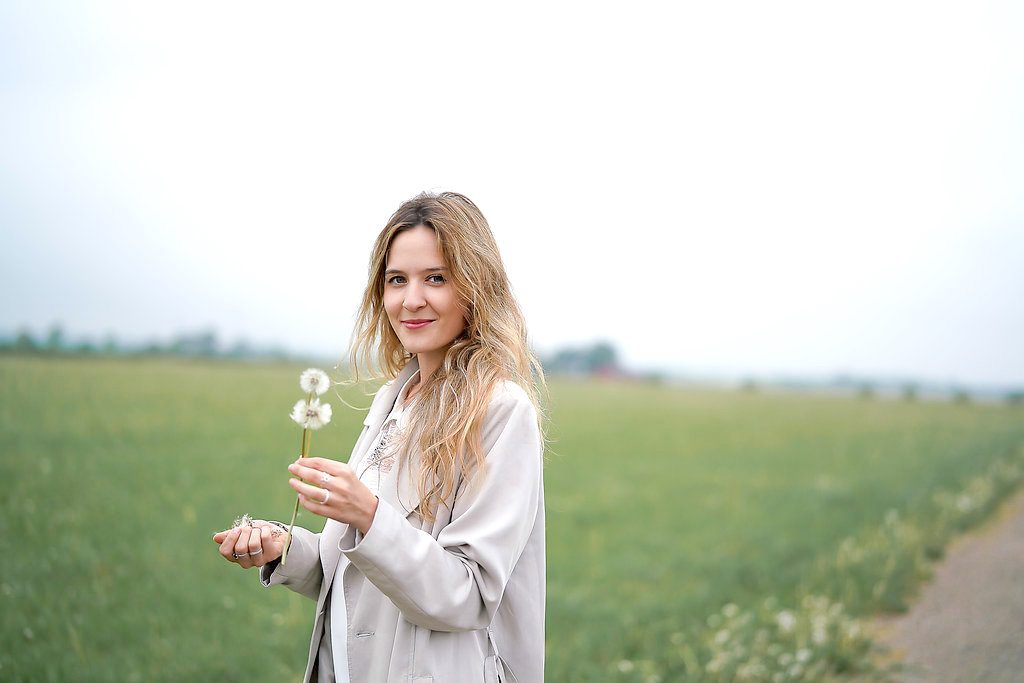 Today we're going to highlight just one piece of the wardrobe, but a particular piece that I love: the trench coat. Easy to wear, classy, it has it all. Trench coats certainly aren't just for men! What's more, this popular style of menswear has seamlessly crossed over into the world of womenswear and is here to stay. Trench coats equally look fantastic on women, giving them an air of elegance and class. These are timeless pieces that are built to stand up to time. Therefore, you can be sure that you will always look good in it! How to wear a trench coat? We talk about it.
How to wear a trench coat 
There are different shapes of trench coats, from simple double-breasted, to patterns, from long to short… which adapt to all styles and morphologies.
Short, medium or long trench coat, it depends on your morphology.
Short trench coat
It falls just below the hip to mid-thigh. A good option for shorter women, although longer trenches are also possible. Also, if you are short and fit, consider wearing a trench coat that is not too short, as it may make you look wider than you really are. Also, very tall women should avoid trenches that are too short, which can make the trench look like it lacks fabric.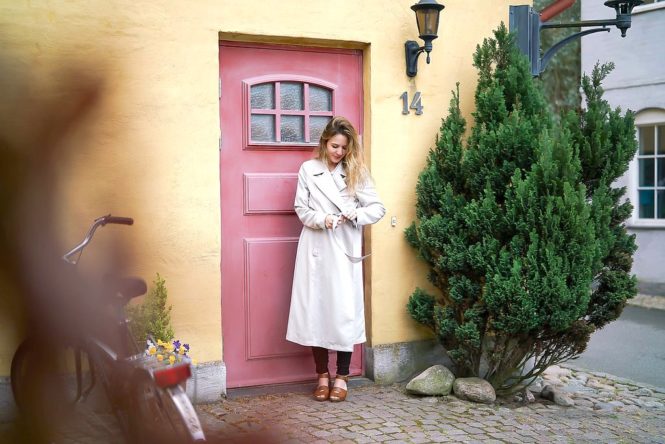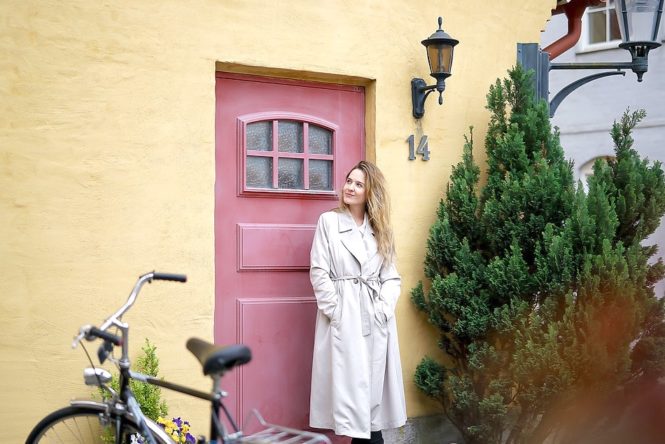 Medium trench coat
This is the most common one, coming in at around the knee. It's a good choice because it's flattering on most morphologies – regular, tall, slim or round.
Long trench coat
Like the one I'm wearing in the photos, this type of trench goes from knee to ankle. They may seem the most difficult to wear, but trying them on is adopting them! All you need is confidence. Tall women can definitely wear long trench coats, but shorter girls should not hesitate. The long trench coat creates a slimming line.
False fact: you have to be tall to wear a trench coat.
Well, not at all! I was actually the first one to be mistaken in thinking that. In fact, I had wanted one for years and I really hesitated before finally getting this trench coat. At first I thought I was too short to wear it, being 1m65. I didn't think it was going to look good. And yet … once I tried this one on, I loved it! I do find that wearing it lengthens my figure especially if worn with heels.
So even short or medium girls, no excuse. It's a bit like over-the-knee boots actually.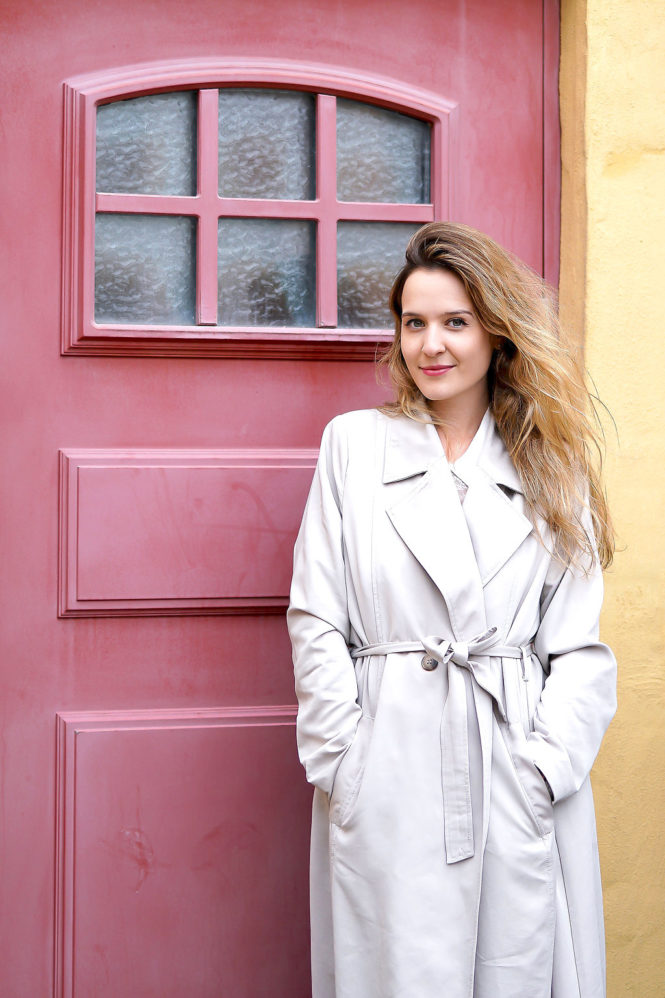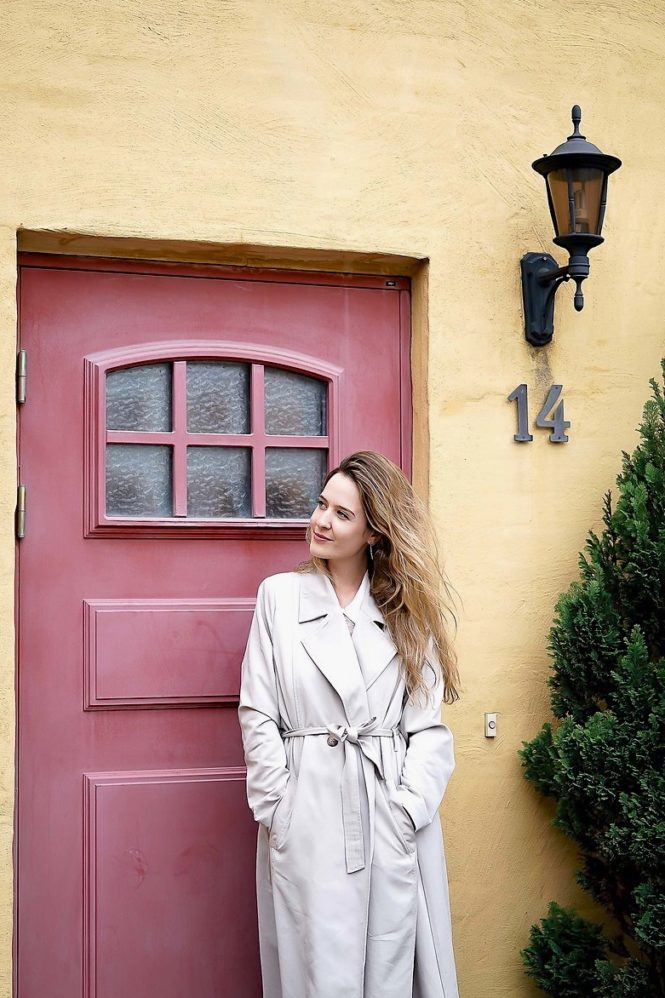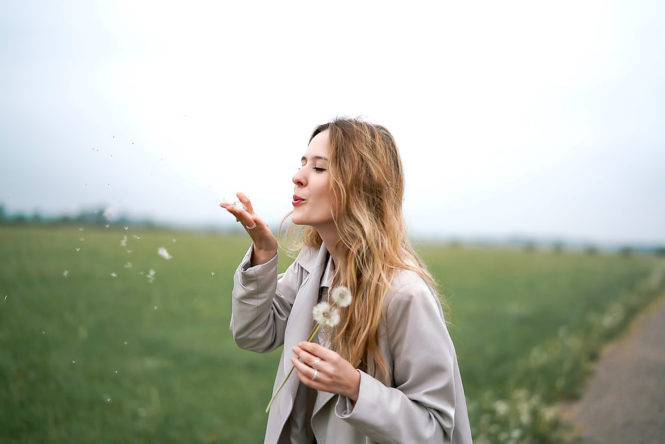 Did you know ?
The comfort and practicality of the trench coat started with the military, specifically with soldiers. Why? Because it protected them from the weather. And the first trench coat was created by Mr. Burberry! Then women started wearing them after the Second World War, as there was a surplus of military clothing. Popularised by Hollywood stars such as Marlene Dietrich, Marilyn Munroe, Brigitte Bardot and Audrey Hepburn, they are now an irreplaceable part of a modern woman's wardrobe.
Why I love wearing a trench coat
Because it immediately gives your outfit a "classy" look. Don't you agree?  Whether you wear trousers or a dress, it makes the whole look super dressy without overdoing it. And frankly, it's also super comfortable to wear. It keeps our legs warm and protects us from the rain, which is always too present in Sweden where I live.
The trench I wear in this look comes from the Danish sustainable brand that I love : Minimum Fashion.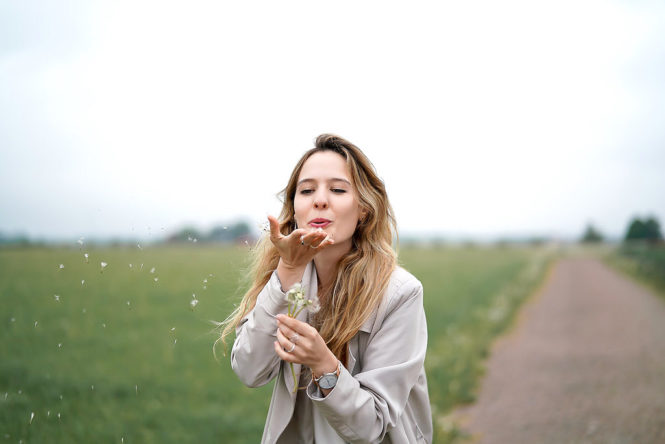 ---
Credits :
Photoshooting by the talented Amour & Lace