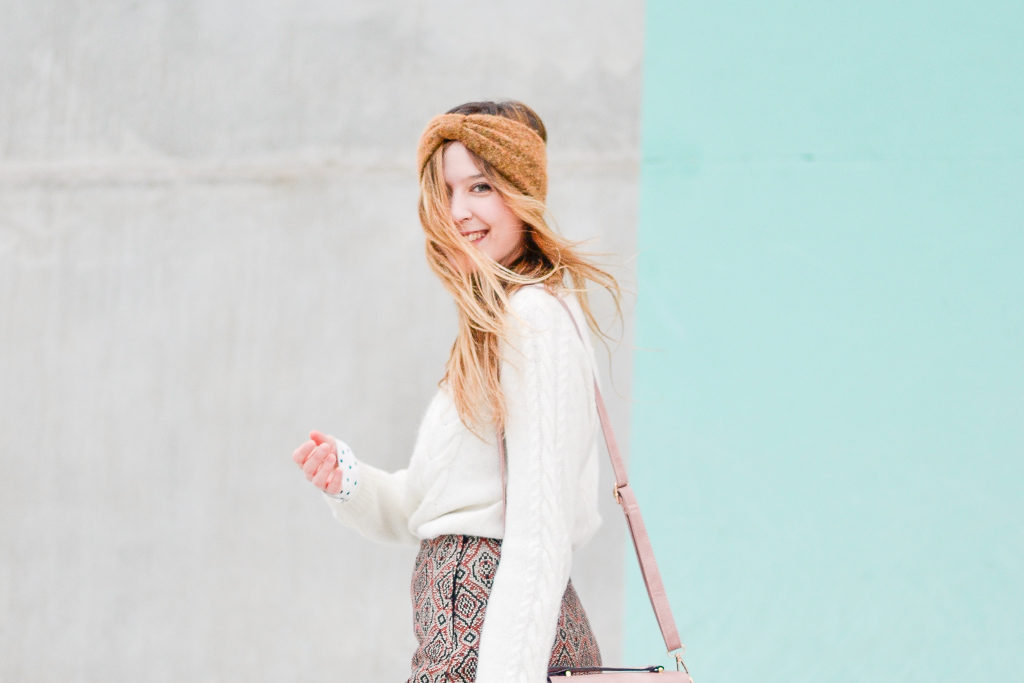 Hello my little feathers! That's it, the sun is finally back in Sweden! Woop woop ! Having had snow until early April, we no longer believed it would turn over ! And ohhh….. this return of vitamin-D rays is so good. Now it's time to say hello to hikes, barbecues and picnics! * JOY *! So here is with all the pleasure of the world a first spring look for 2018, and items that I particularly like to start the season.
First spring look 2018 and some favorites to start the season
The sun is back. It's really back ! Finally. Time to take out the polka-dots tights, the skirts, and to drop the big coat. To knock down the big coat … but what a pleasure to be able to write this. Don't you agree ?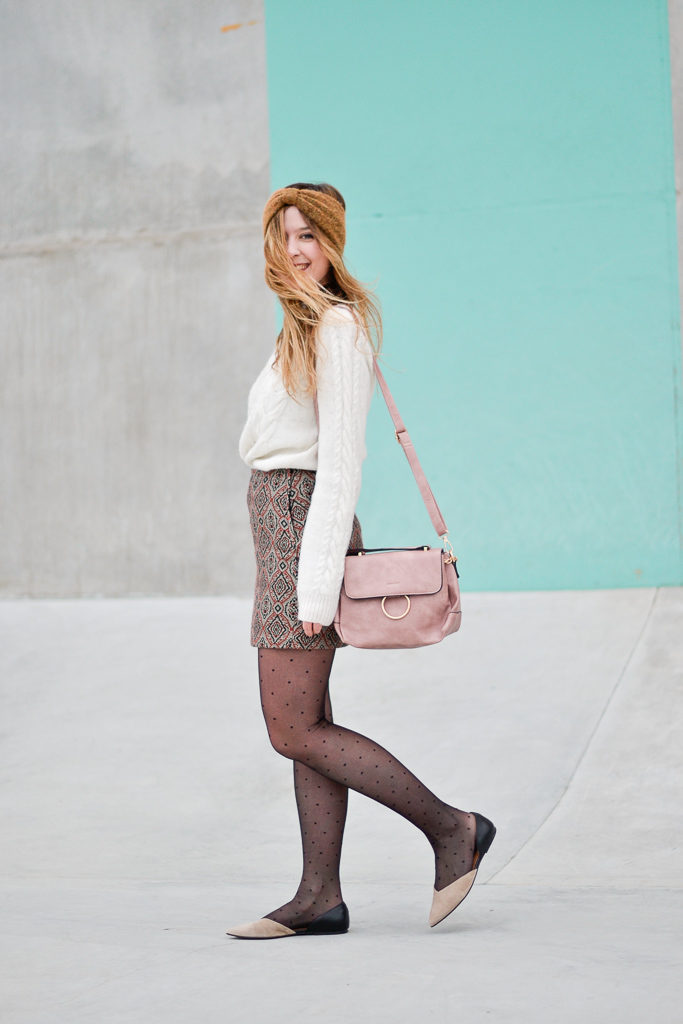 This season, I'm particularly fond of powder pink, pastel colors and mixing them with white. I think it gives some softness to the overall look. Another crush (which I confess isn't new): polka dots or "plumetis". Here to be found on the tights and on the shirt.
And finally, I also love playing with a mix of prints and shapes. Here, polka dots with lozenge prints of the skirt.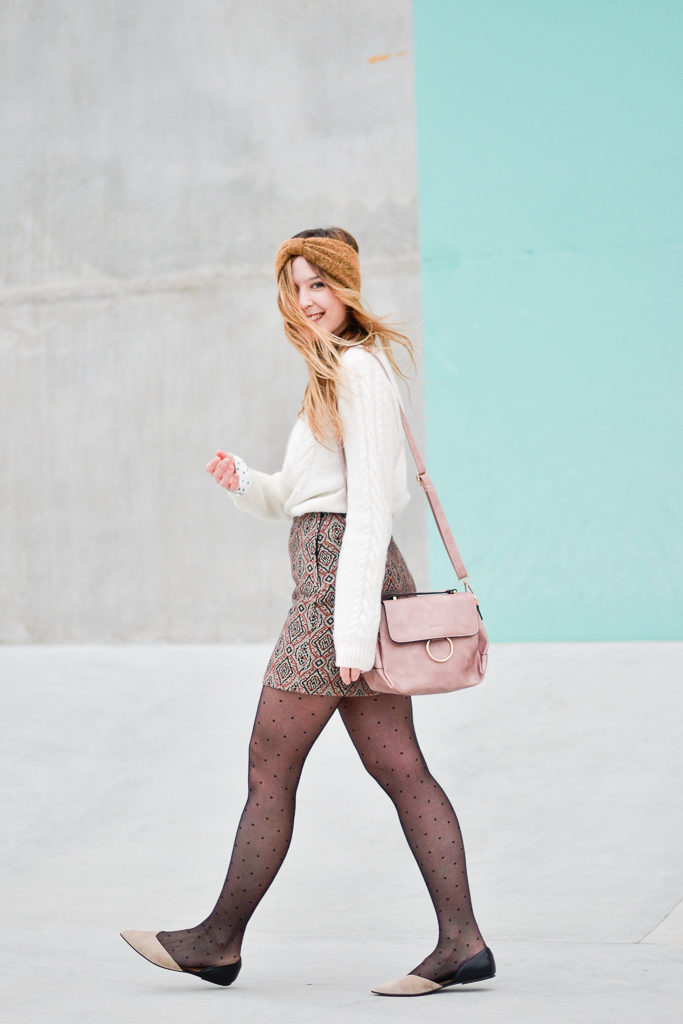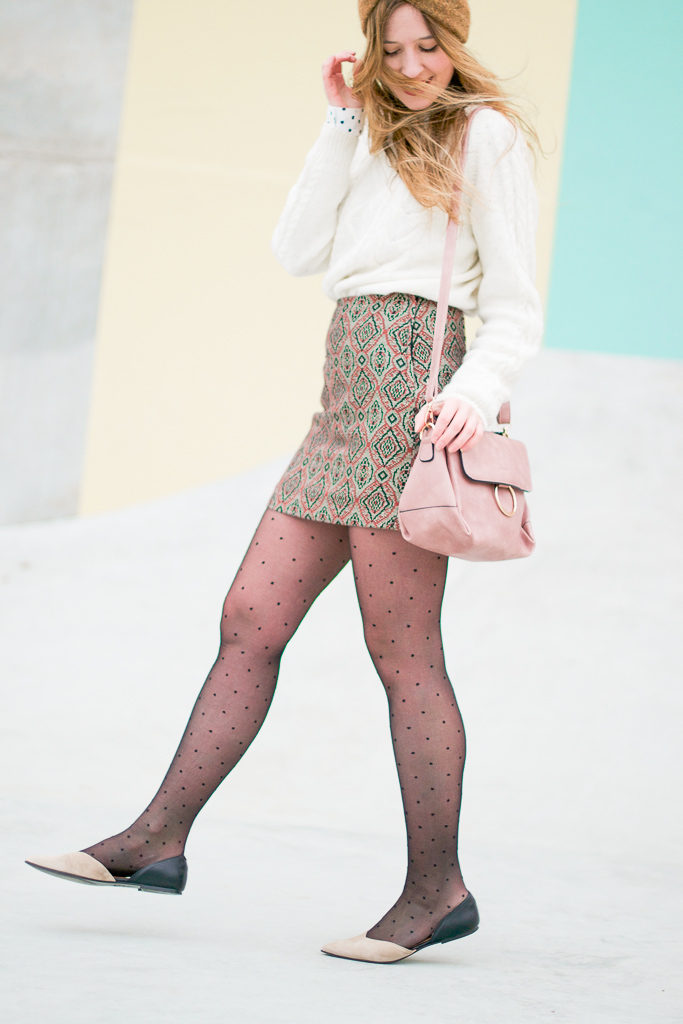 Another piece that I love this early spring : the bomber jacket. So practical, because hyper fine but still hot for the feverish hot temperatures of the beginning of the season and its evenings. So fine that you can easily fold it and have it in your bag.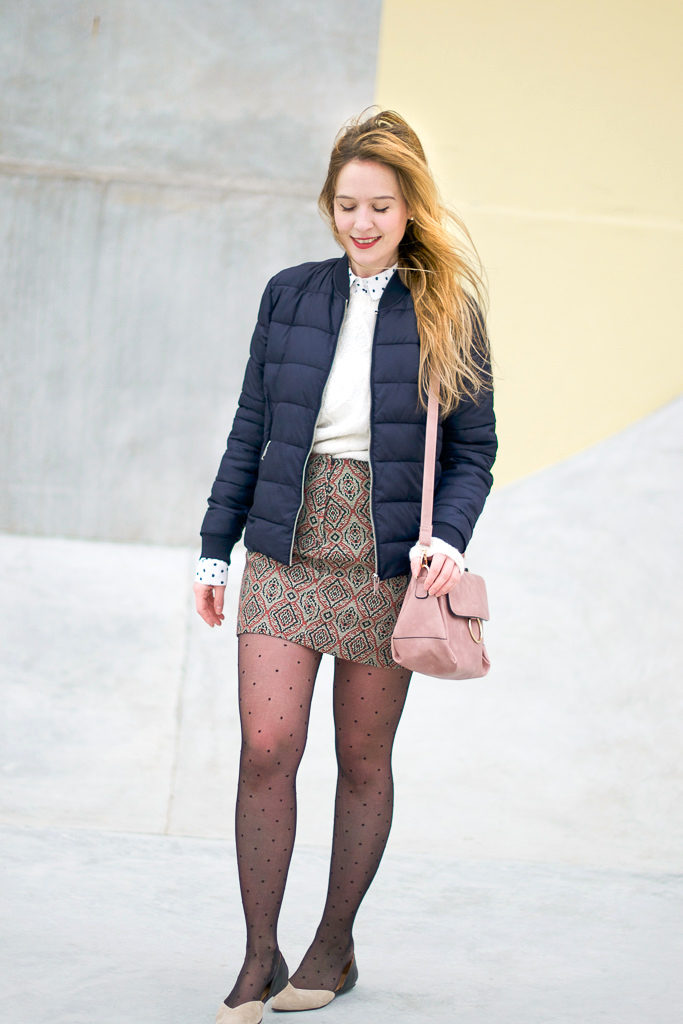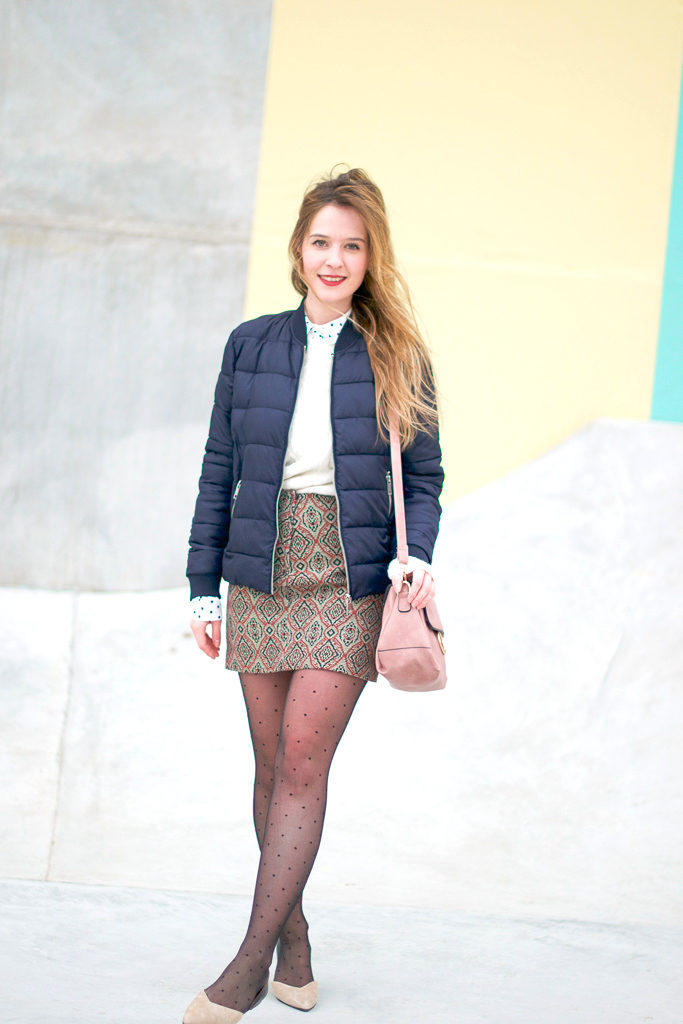 Do you like this look ? 
Shoes from Flattered / Bag from Adopt / Skirt + Sweater from H&M / Shirt from Primark / Headband from Sessùn / Bomber jacket from Gina Tricot

* And you, what are your favorites this early spring ? *
---
This post contains affiliate links from ShopStyle Collective