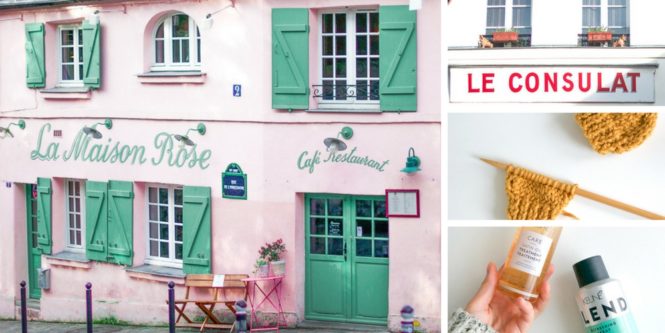 Hey hey little babes ! So, today is the edition n. 5 of the articles series #instantplume, aka the small pleasures and good things of the past month. Like every month, I will introduce a few things that I particularly liked during the month of March. Then, in a second part, I will share some of your #instantplume posts shared on instagram. You are more and more people using this hashtag under your posts to share your little moments of happiness, and it's a real pleasure to see! Your rock, my little merchants of good waves! Ready to see what was good in March ?
March instant plume (#instantplume n.5)
Small reminder before starting! If you also want to join our community of merchants of happiness do not hesitate to insert the hashtag #instantplume under all your posts that give you the banana, simply. The #instantplume ("Feather instant") is the moment of "lightness" like a feather. Moments of happiness that are very simple, but that added, create long term real happiness with a big "H". Looking forward to seeing all your new posts! Posts that I go see every night, and this is my own happy moment of the day, I love it! Then it is also the opportunity for all of us to discover very nice accounts on instagram, don't you think?
💕Happy people, your mission : insert the hashtag #instantplume under your "happiness" posts on instagram💕
The little things & small pleasures of March
1. Some beauty discoveries
This month it is the two brands respectively French / Korean and Dutch – Erborian and Keune – that I pay a lot of respect ! I especially liked the texture of the liquid BB cream from Erborian which is simply the first foundation of this type that I have tried. A soft sponge that is to be pressed on a cushion soaked in Ginseng-enriched cream for a light coverage and a fresh face as if you were out of the spa. If you are looking for a very natural foundation and a fresh-looking effect, without necessarily high coverage, I recommend!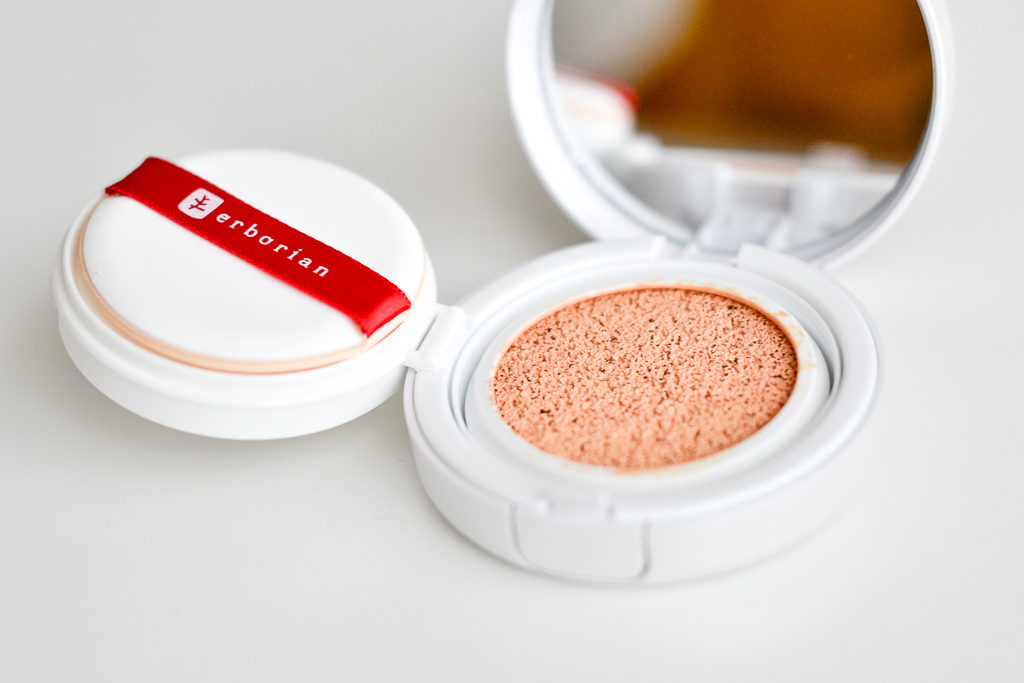 My second favorite crush : the Dutch brand Keune and its hair products. I'm always interested in new hair oils and this Satin Oil is really good for moisturizing the hair before or after shampoo, as a night mask or as a finish touch. It makes them smooth and shiny. I usually only use my to-go oils which are the OI Oil from Davines, and the Moroccan Oil (which I still DO recommend 200%) but as it's good to alternate, I change sometimes and I really liked this one ! In addition, you don't need much product so I find it more economical (30 euros, but it lasts I think easily 6 months or more depending on your use). Indeed it is a little more fluid than the other two oils that I appreciate, so less expensive in the long run.
I also liked the dry shampoo for the same brand. Ahhh … dry shampoo! How could I do without it for so long? I have only been using it for a few months and it is a revolution for me. It allows me to space my shampoos and avoid drying out my hair too much. Now, I wash my hair every 4 or 5 days only (vs every two days before). It's great! And to have tested quite a lot of different ones, I particularly liked this one because it does not leave any white residue (which is pretty common for dry shampoos).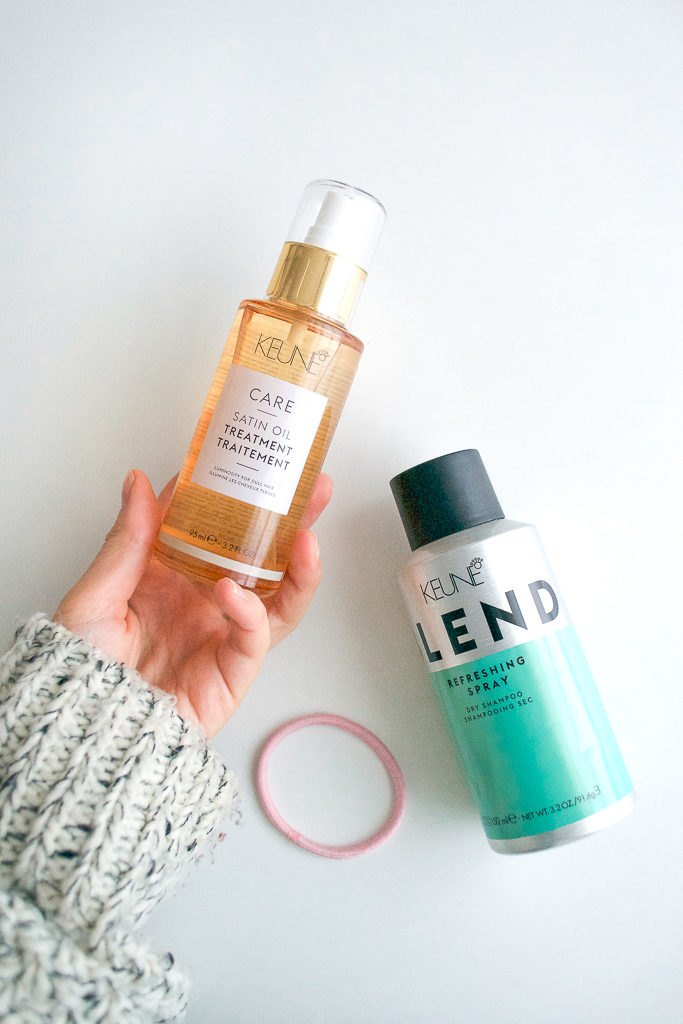 2. I knitted baby mittens (so cute)
I love knitting ! And I knit a lot. So of course, I get used to it, so much so that sometimes I let myself go and I knit without a pattern … woop woop! And here is my first creation (yeahhh…. it's me who invented it!): Cute Baby Mittens. Find my free knitting pattern here for this creation if you missed it, by the way. A nice DIY gift for a newborn, and super easy !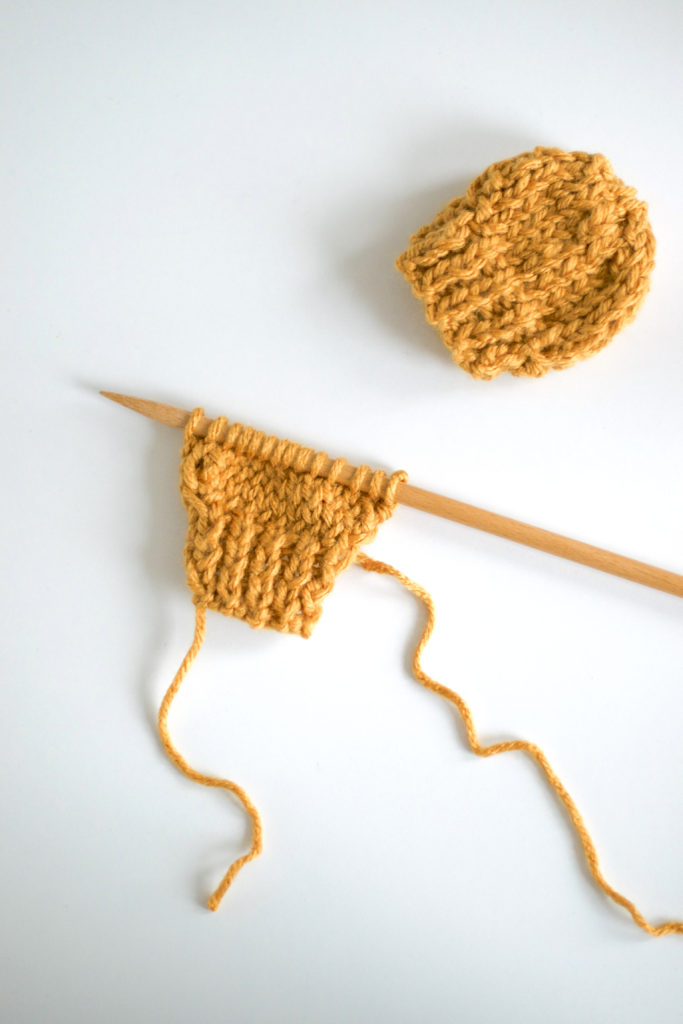 3. The decision is made: I stopped my pill
If only you knew how this sentence is full of meaning and history for me! The pill and me, it's been 13 years. 13 years with an interruption 5 years ago, during the scandal on pills (if you remember), which has gone rather badly for me… to not say very badly. So bad that I weakened, and decided to take it back for another 5 years.
But now that I'm 28, and enough is enough. For health reasons, I decided to stop giving fake hormones to my body and let it finally resume its rights and its natural cycles. Not without fear in my stomach, I do not hide it from you. Because unfortunately, during my last stop, the interruption of synthetic hormones has resulted in a big internal turmoil and side effects that were not super pretty: 15 year-teenager acne, very complexing for me who have never had skin problems, lack of periods, depressed mood …
So… since this time 5 years ago and that one, mid-February more exactly, I Googled a LOT to avoid having the same this time. What to eat ? Which actions to adopt? Which dietary supplements can help me? And … I do not want to talk too fast but for now it seems to go better (and it's been 2 months / but I still touch wood). Count on me to write a long article dedicated to all this with all my advice, because I know that I am far from being the only one fearing to stop the pill.
I'm waiting for 3 months post-stop, and I'll be writing my first report. But in the meantime, know that I have adopted simple gestures that seem to prove their worth : 1) Zinc cure 2) Alimentation rich in fruits & vegetables 3) targeted beauty products.
I'll get back to you soon with lots of info on it!
4. A return to Paris that was sooo nice
I returned to Paris in March and it was a pleasure. The opportunity to take beautiful pictures, enjoy my mom, and eat good local things. The weather was beautiful so I walked the streets of Montmartre in search of colorful gems, which I found without problem as Paris is SO beautiful. See some pictures.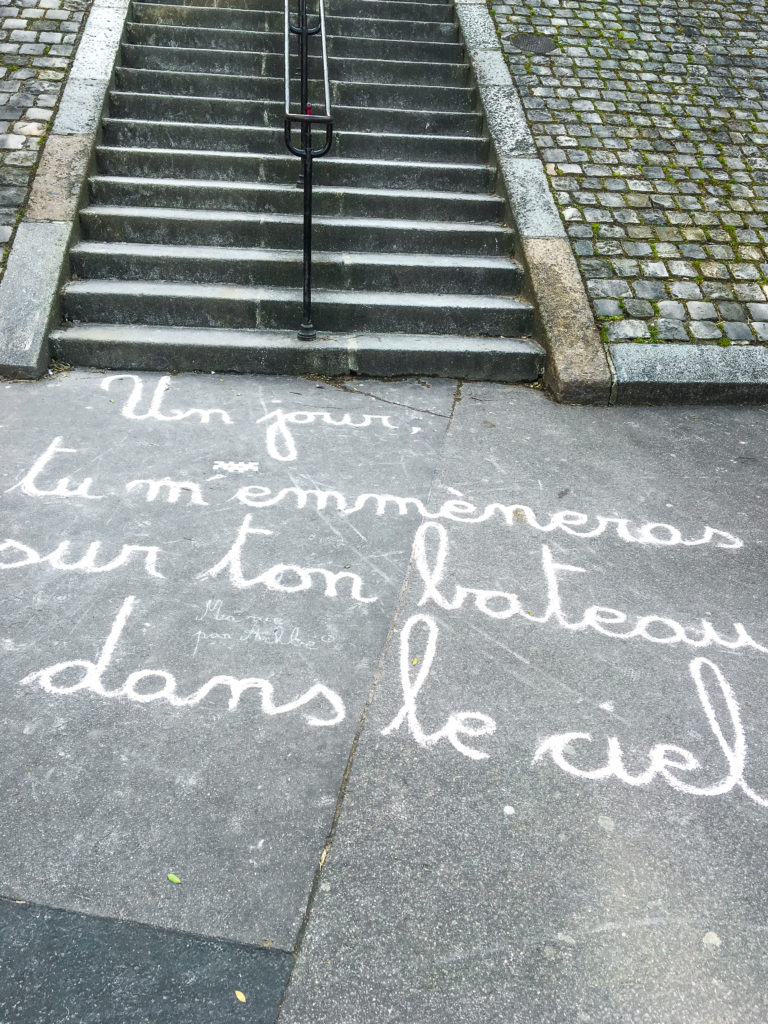 Also, of course, I ate well. Ahhhh … as an expat, how happy you get when you come back to France and when you can eat all the good things we have in abundance there. Cheese, bread, good wine, yum. I did not miss my traditional appointment when I return to Paris: order at Frichti! If you do not know it yet, you have to take a look. Always fresh, excellent, delivered at home and all affordable. And they menu is constantly renewed. The perfect French dinner at home. Personally, I love it! It's my pleasure when I return. On the menu this time: tartiflette and crottin de chavignol. Slurp slurp …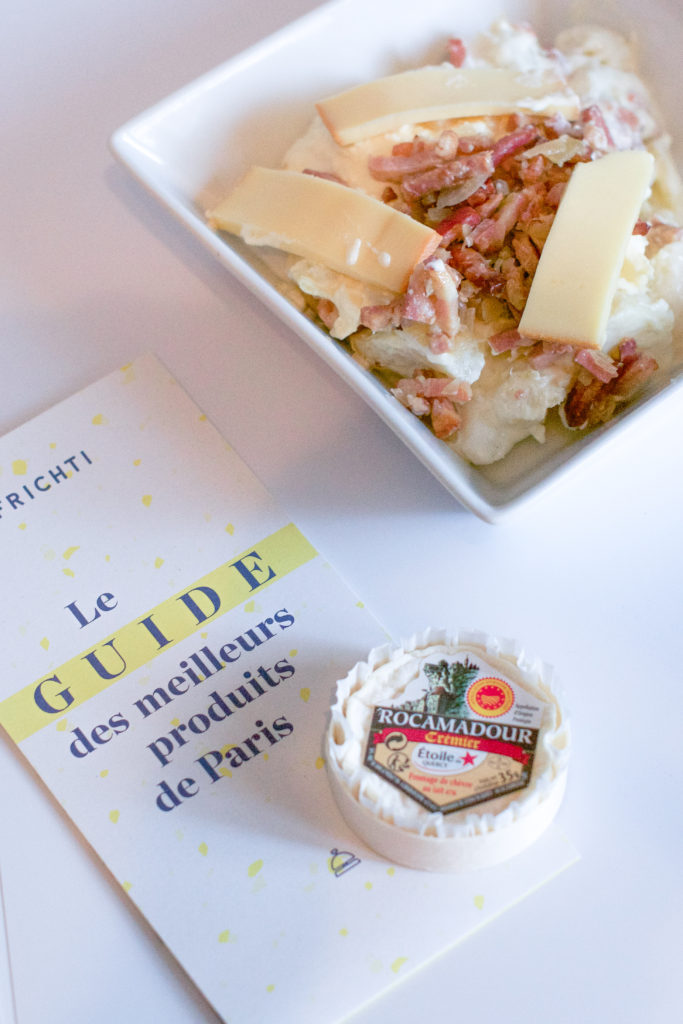 Your #instantplume of March
As usual, let's share some cute #instantplume posts published on Instagram! You're just THE BEST with all these nice good mood posts, I like to watch them so much ! And it's always an opportunity for everyone here to discover beautiful Instagram accounts. 
Don't hesitate, if you don't do it yet, to insert the hashtag #instantplume under your "Happy posts"! Join our "merchants of good mood" squad ! 🙂
When your cat ruins your instagram set up <3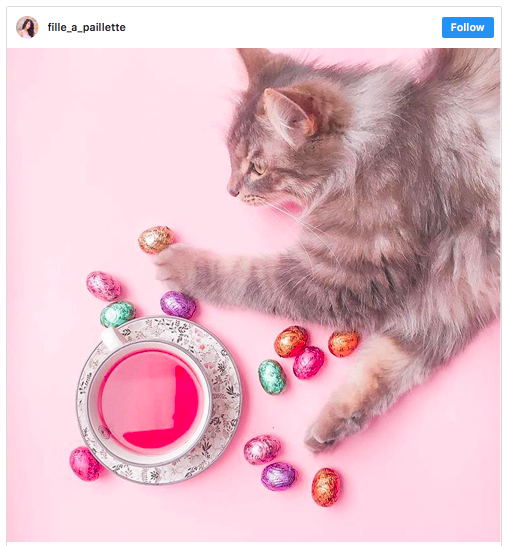 The beauty of life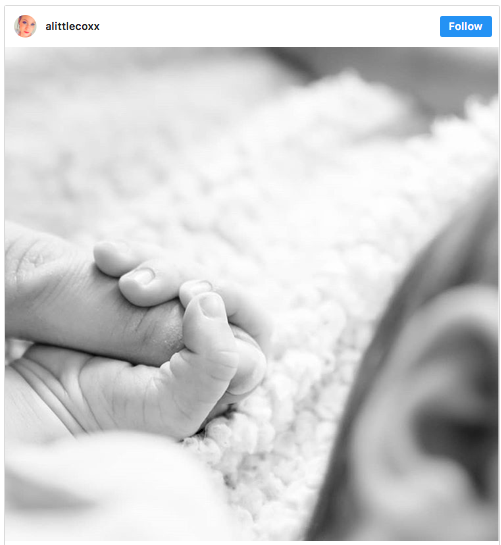 Yummy yummy easter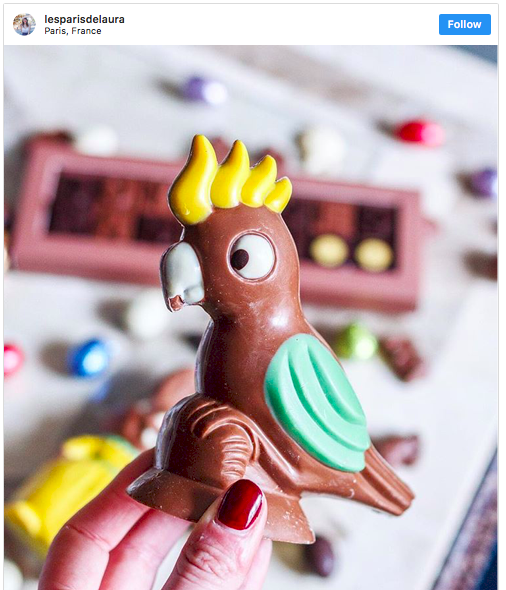 Travelling in our fav' cities …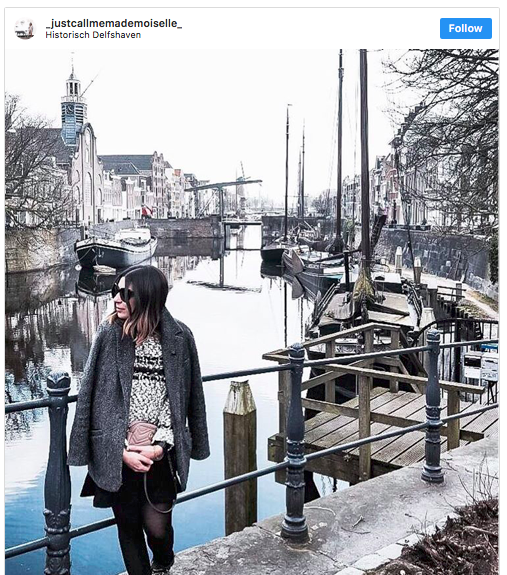 Sharing a perfect meal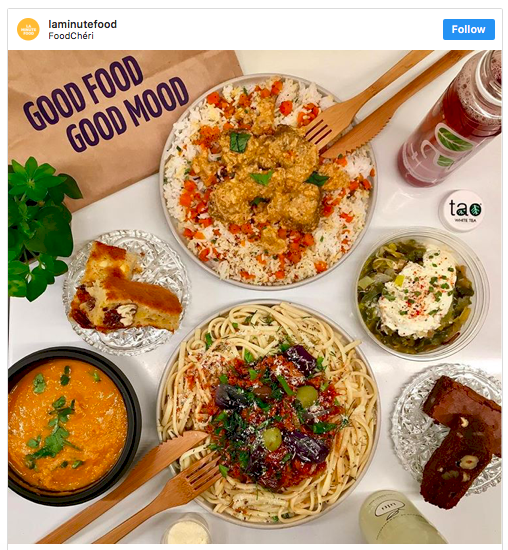 When instead of complaining about the weather, you learn how to dance under the snow!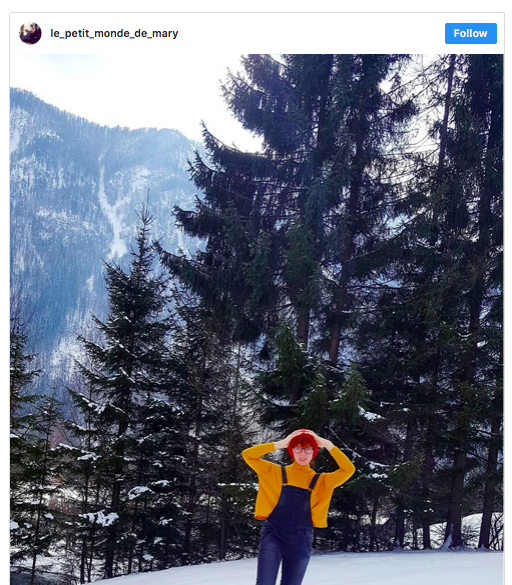 …. and so many other wonderful posts! #instantplume now has nearly 1400 happiness posts and it's just a concentrate of beautiful photos and good mood! It is always hyper hard to choose which ones to share because I love them all! But I invite you to go watch everything here on instagram and to discover all these good mood posts, accounts and people who are hiding behind them. And above all, continue to share your little moments of simple happiness as you do. There will never be enough good waves on the internet <3
Have a gorgeous week (and sunny ! FINALLY! )
* And you, what do you wanna remember of March ? *
---
This post contains affiliate links from RewardStyle
SaveSave
SaveSave
SaveSave