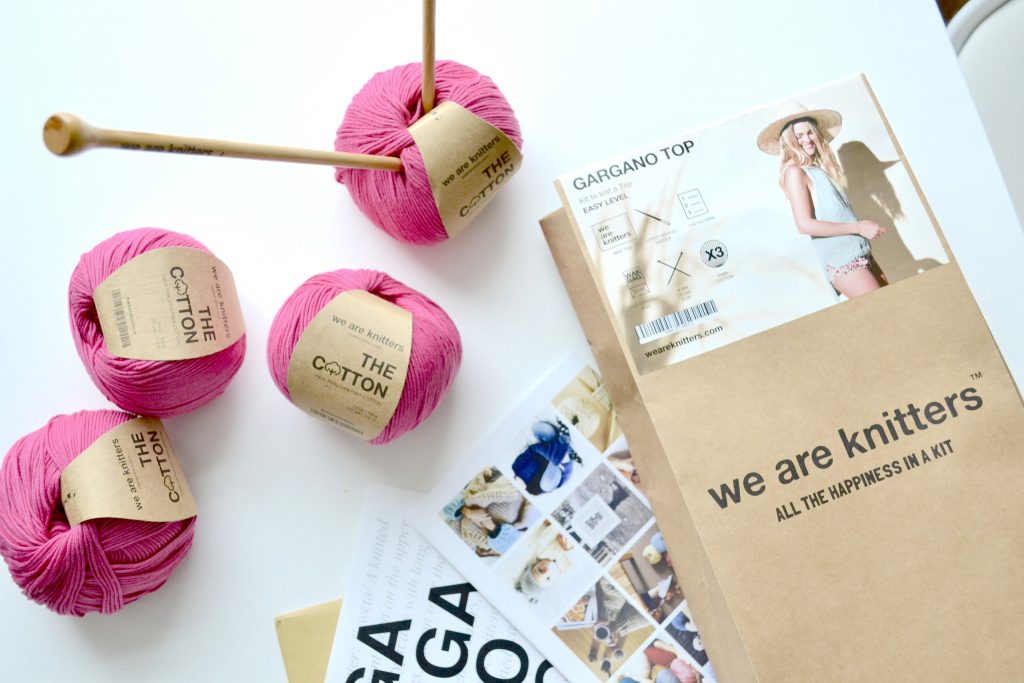 Today I want to talk to you about a super cool concept I discovered recently: kits to learn how to knit from We Are Knitters! First of all, small question: do you know how to knit? It was very classic to know how to knit in the days of our grandmothers and maybe mothers, and at that time EVERYONE knew how to knit! But now ? Apart from the most creative of us, do we know how to knit a plaid for the sofa or a pretty scarf for the winter? Personally, a month ago I still had no idea how to do that. But I always wanted to learn! Except that I never really had the time and especially opportunities, let's say. And then I discovered these kits and the time for me to learn how to knit came. And I'll tell you, the We Are Knitters kits are just perfect for getting started! There are all levels of kits : beginner, easy, intermediate, advanced (I'm sure you can easily guess which level I chose!) and everything is super well done to learn at your own pace. Step by step, you can knit your first piece and it is a real pride! Enough to brag with your creation in front of your friends after, haha! So in this article, I tell you everything about this great concept!
Learn how to knit: the kits We Are Knitters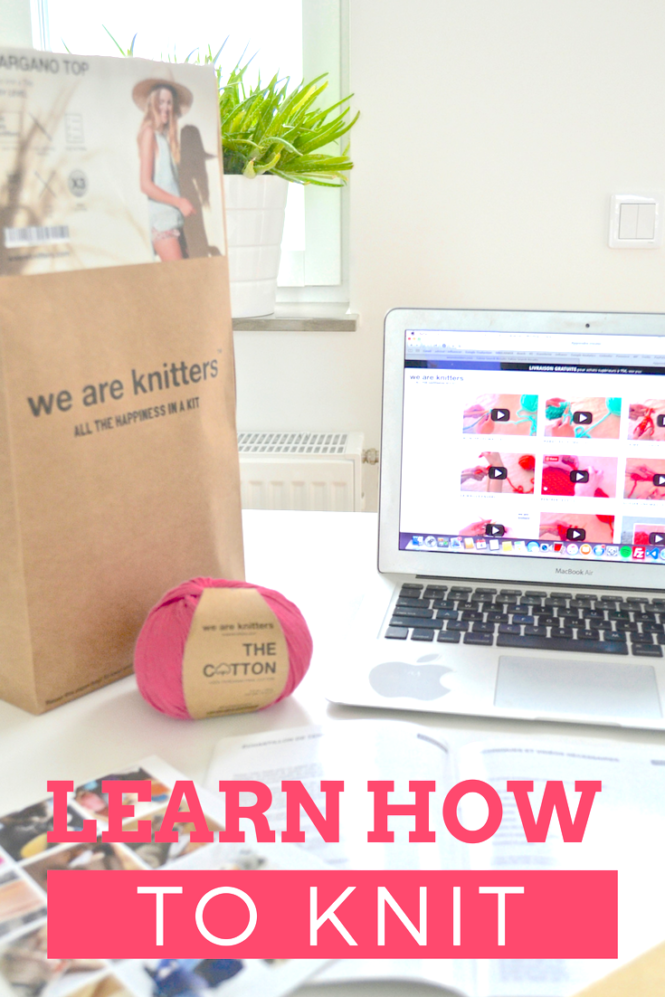 Beautiful kits and for all levels
When you go to the We Are Knitters site, there is the possibility to display the kits by levels. Being a total beginner in knitting, I chose a kit for beginners (makes sense), and I chose a cute top for the summer holidays : the Gargano Top. Each kit is always available in a whole set of colors. I chose pink (of course!).
For 49 euros, I received a beautiful kit (I'm a fan of its packaging) containing:
4 cotton pelottes 100% PIMA. I preferred this material to wool for the summer, which is lighter. I especially appreciated that I received 4, because you need 3 to knit the top, but there are 4 in the package. Surely to make sure you have enough if you miss some.
knitting needles in beech wood
two small needles for sewing details
a nice We Are Knitters tag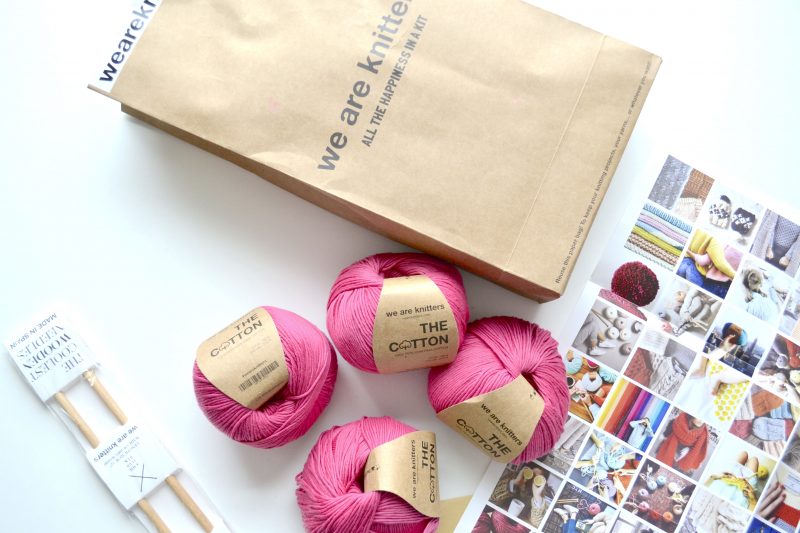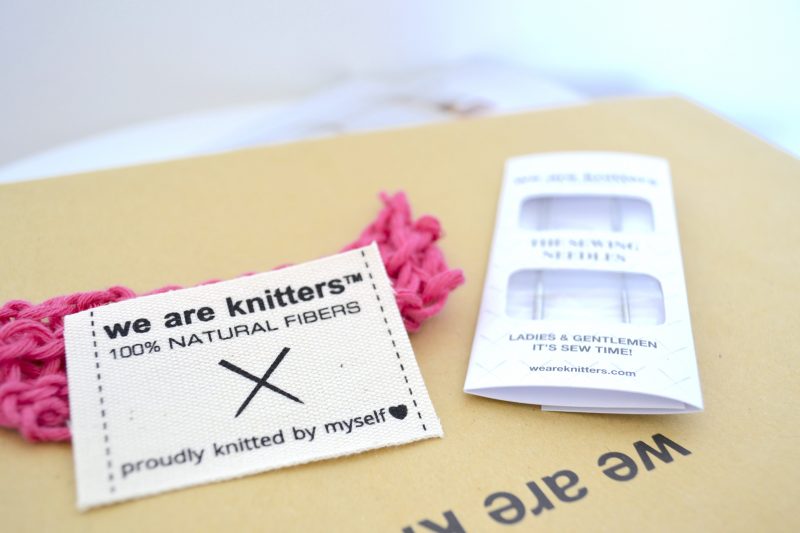 Complete tutorials to learn at your own pace
Between the kit (containing a knitting pattern) and the website, you have everything you need to learn how to knit.
The pattern gives you all the explanations on the piece you are going to knit (measurements for different sizes, hoq to knit the different pieces and then how to assemble them, step by step knitting methods, etc.).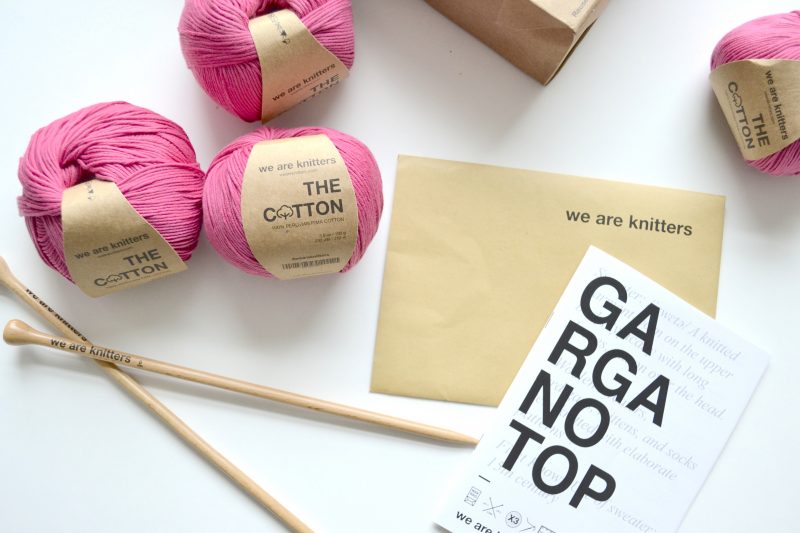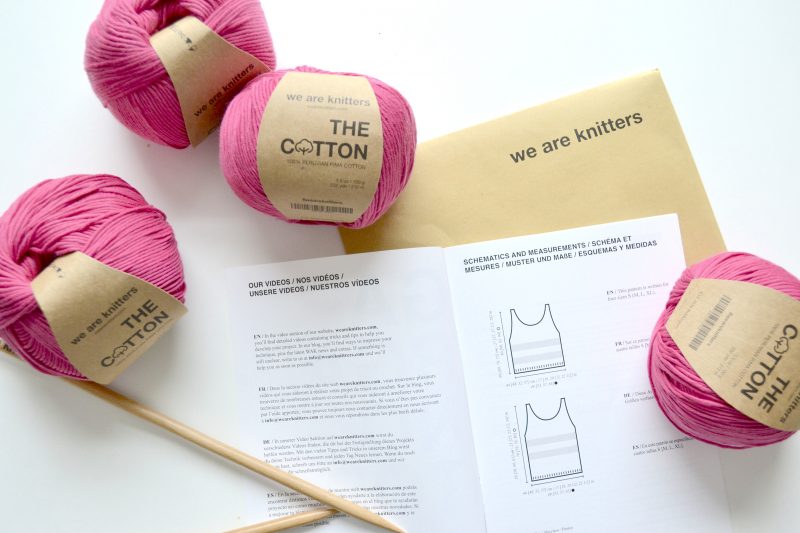 As for the site, it complements the pattern (which is a little difficult to follow when it is the first time in your life that you knit) by a whole serie of tutorial videos. They are just perfect because you can watch them in a loop, as many times as necessary to repeat the movement and learn all the necessary techniques.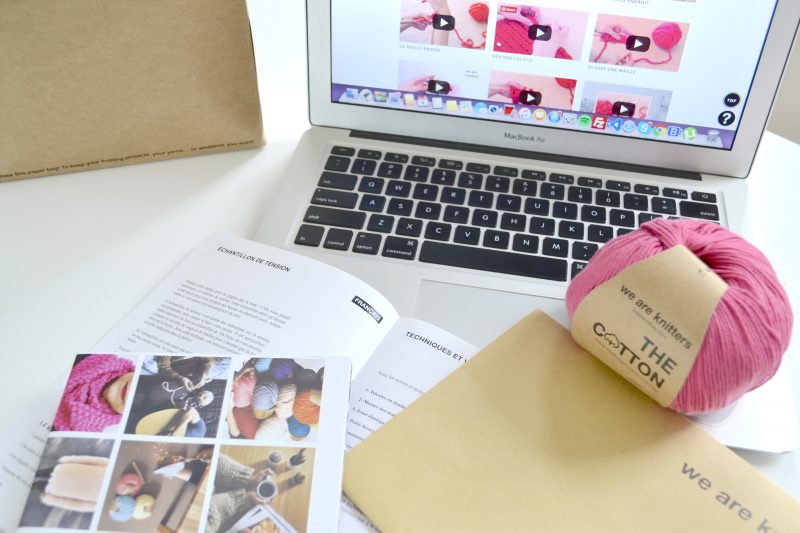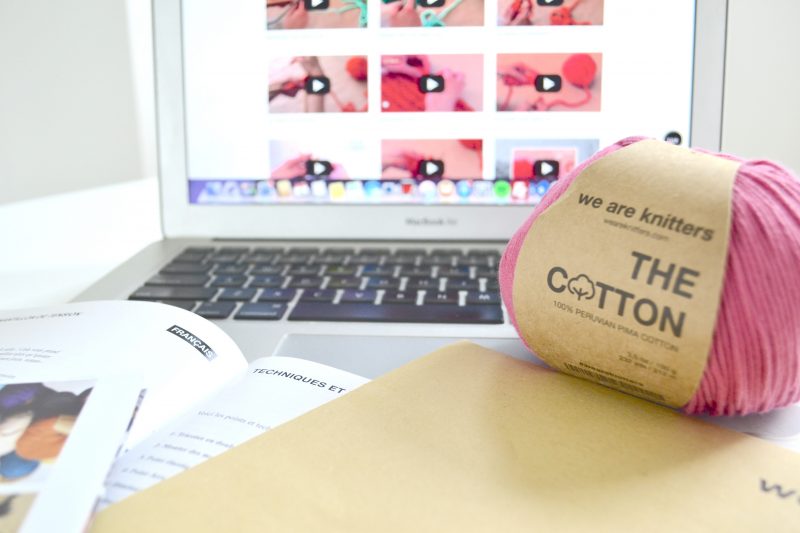 I found it really handy, and after watching each video 15 times and pressing pause every 3 seconds (yes, yes, I assure you … knitting is not something natural to me apparently! HAHA), I'm starting to understand.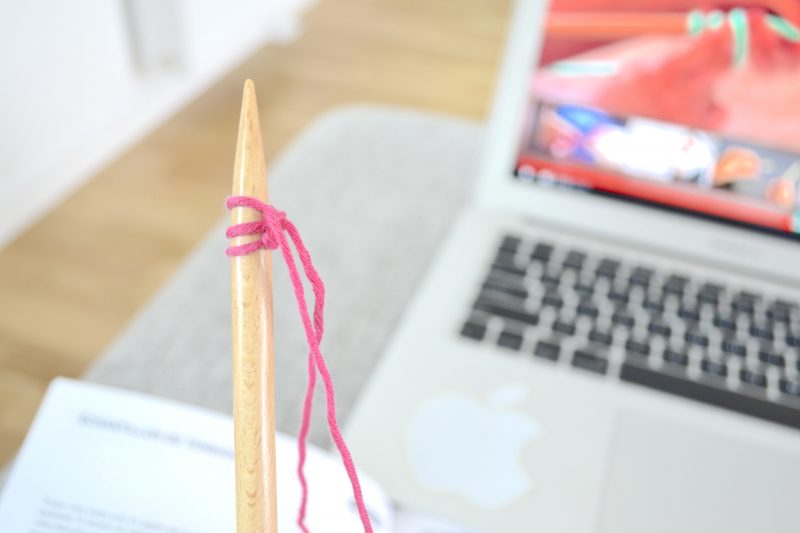 These videos can be viewed for free here, and there is also some super cute and free patterns like a book cover, super cute heart gloves, Christmas socks, and so on.
+++ I'M A FAN +++
And sincerely, isn't this kit SO BEAUTIFUL ?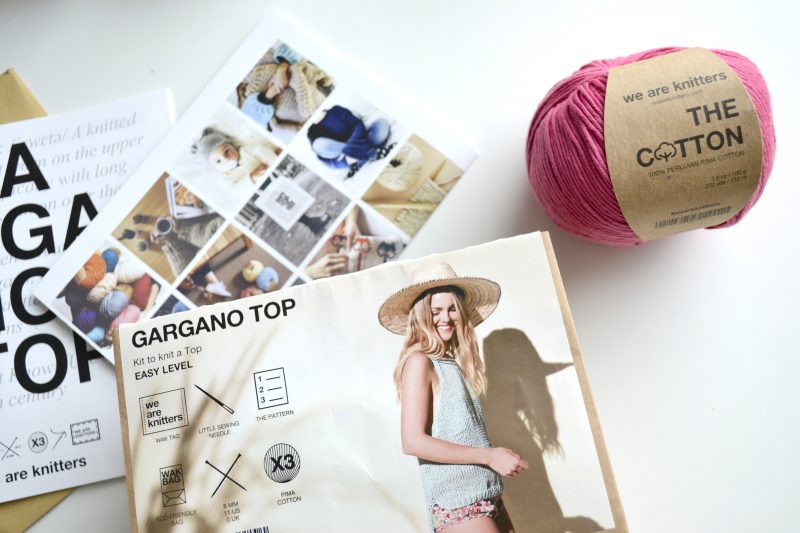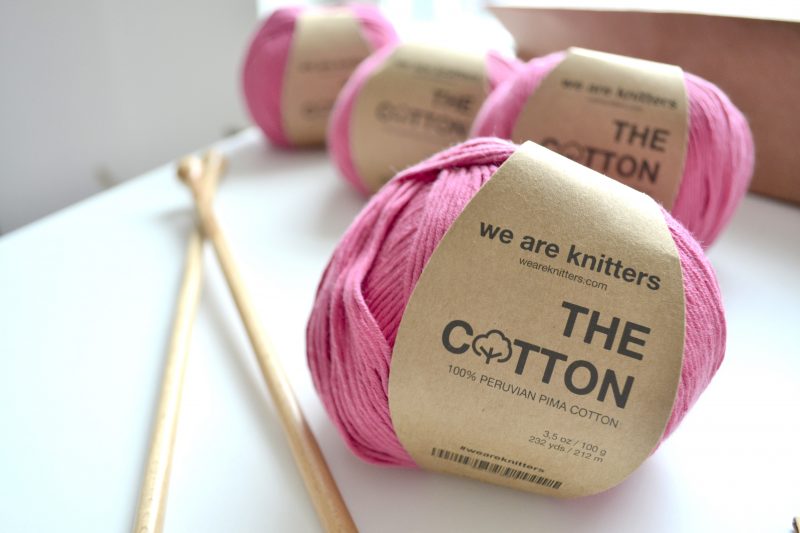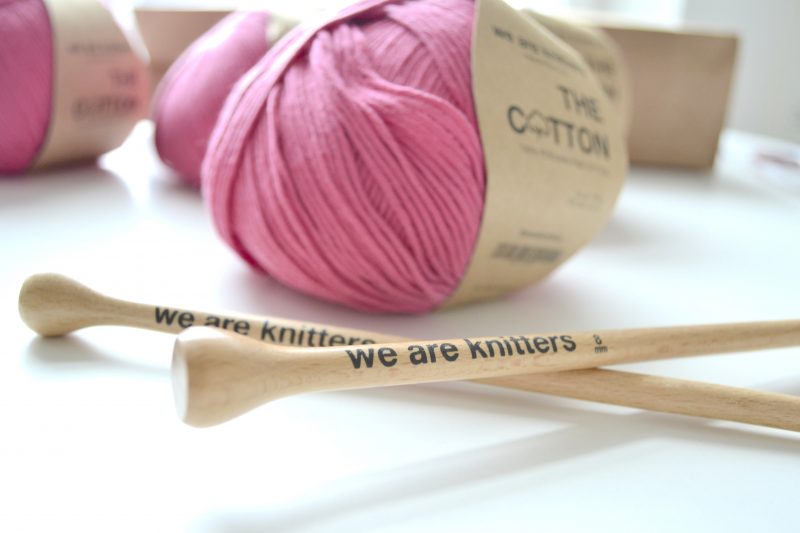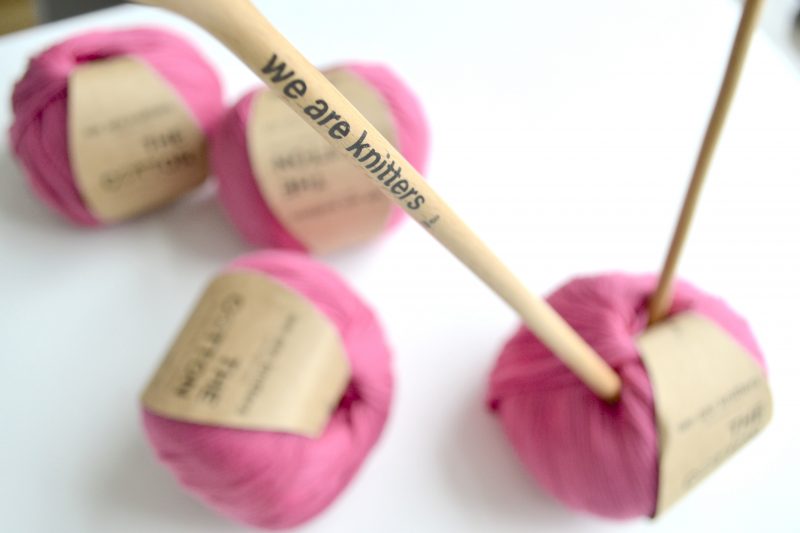 A challenge for a beginner, but what a pride when it's going to be over!
It is said on the product page of the top that I chose "IT REPRESENTS A SMALL CHALLENGE TO BE RAISED, BUT ONCE YOU KNOW THIS KNOW YOU WILL BE READY FOR THE NEXT LEVEL". Haha, yes, true. I'm always in the knitting and I confess that I spend so much time on it ! But I will be SO proud to show you the result when I finished it. Count on me to wear my pink top in a look! And I realised that really like knitting, it's a real meditation… So thank you We Are Knitters for opening my mind on this.
* So, ready to start knitting ? *