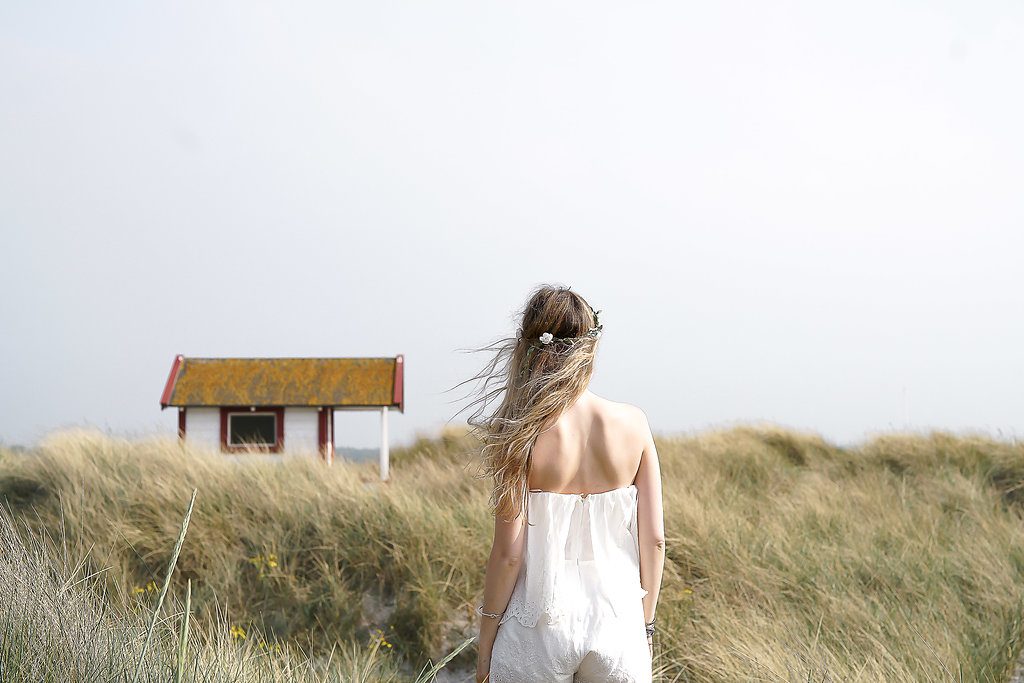 Hey my sweet babes ! Ready for the weekend? Today, even if I'm currently in Paris (and don't worry I'll show you parisian looks very soon! :)), I wanted to go back virtually to beautiful Sweden and show you the beautiful beach of Skanör. You really liked my last look in the colorful Swedish village of Jakriborg so I wanted to dive with you into more beautiful Swedish landscapes. I don't get enough of them. They're so peaceful, so natural, so beautiful. As for the look, today I'm wearing these nice white shorts-bustier that I had bought from H & M last year and that I wear only this summer (I bought it a little late .. And it was no longer warm enough …!). So, in this beautiful white outfit, let's take a walk on this beautiful white sand beach, and absorb a good dose of summer vibes. And of course, at the end of the article you'll find a nice selection of bustiers, because even if this one is from last year I have found so many beautiful ones from this year for you on ASOS!
The peaceful beauty of Skanör Beach
It is so beautiful. I am in love with the white sand, the small colored houses and the purity of the landscape. This is almost intact nature. Really, in Sweden, you have everything you need to recharge your batteries and mind. The pretty, calm and peaceful landscapes are not lacking.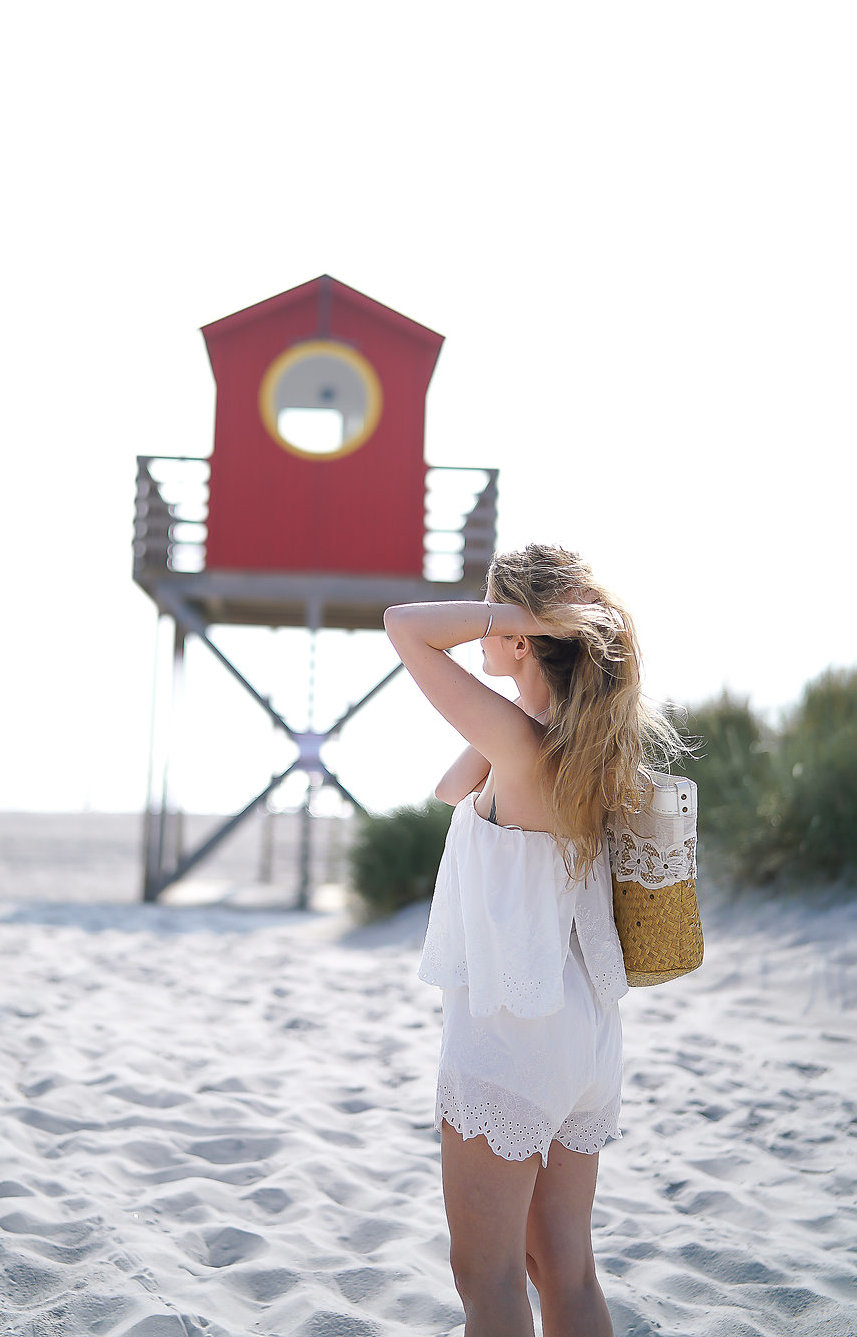 Accessible in 20 mn from Malmö and not far from Copenhagen
For those of you who would be tempted to visit the landscapes that I present to you, both the village Jakriborg or Skanör, know that everything is accessible in 20 mn from Malmö. Even if you are visiting Copenhagen for a weekend (in Denmark), Malmö is on the other side of the bridge (about 20th by train). So you can plan 1 or 2 days in Malmö to visit these little corners of paradise.
Once again thanks to the beautiful Amour & Lace for the photos
Just like for my last look in Jakriborg, it is the pretty Sandy, a New York photographer who practices under the name of Amour and Lace, who immortalized these pictures. I was so touched by our meeting. This woman is passionate, talented, poetic. I love her photos, and her person. A real pleasure to have met her! If you have not seen her pictures yet, go for it! You'll see what I'm talking about :)!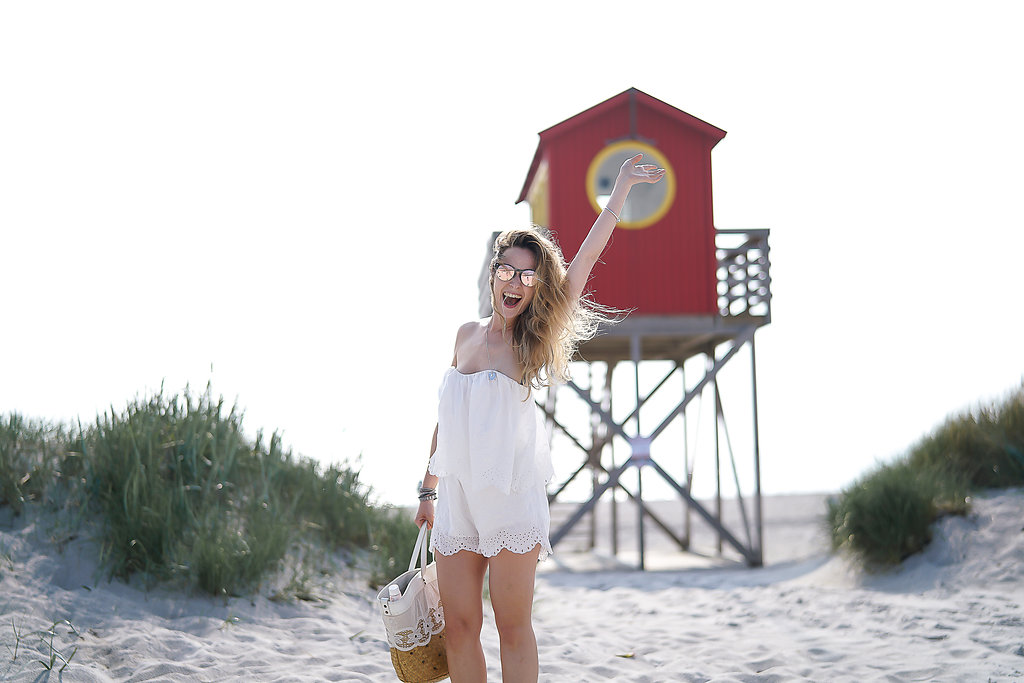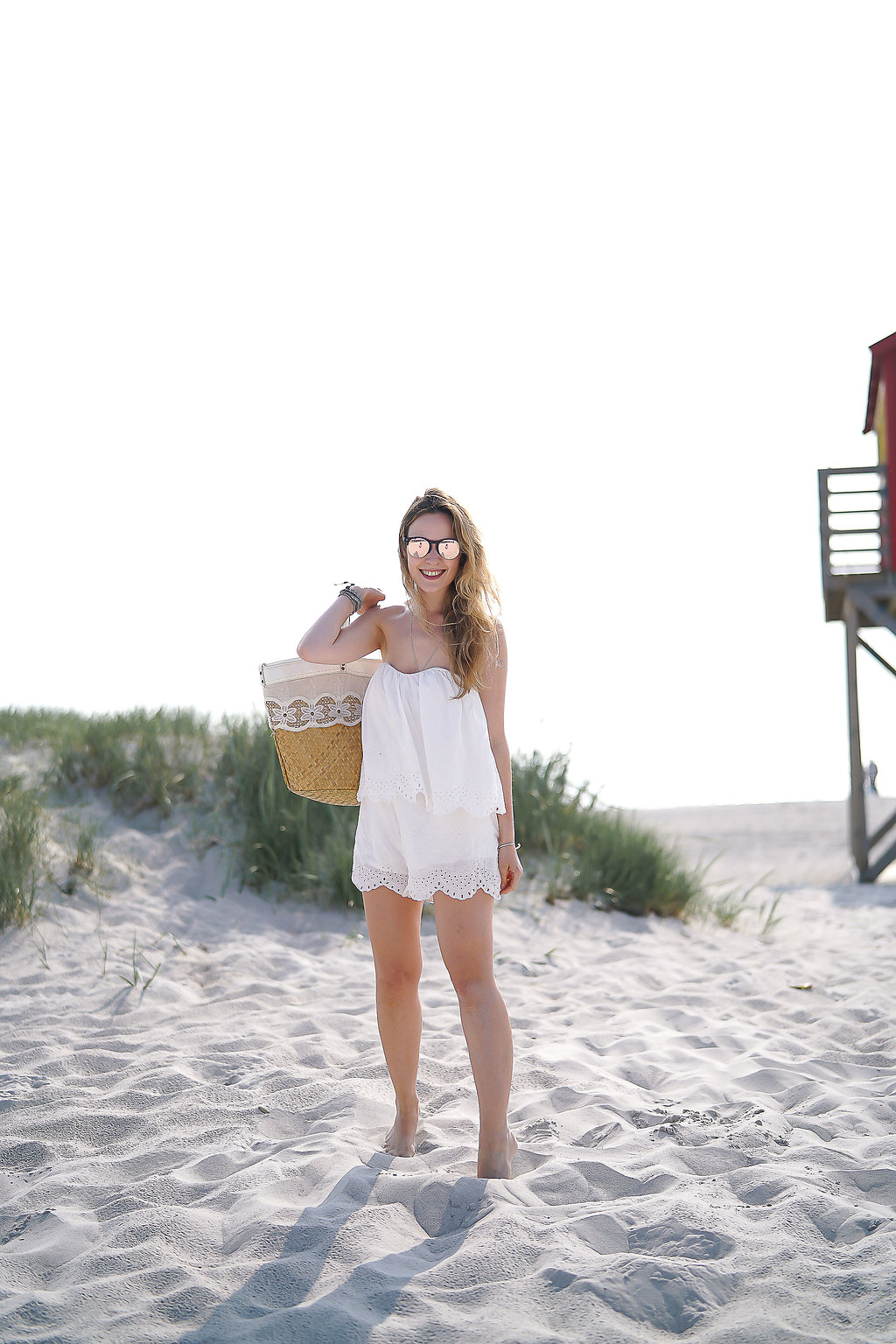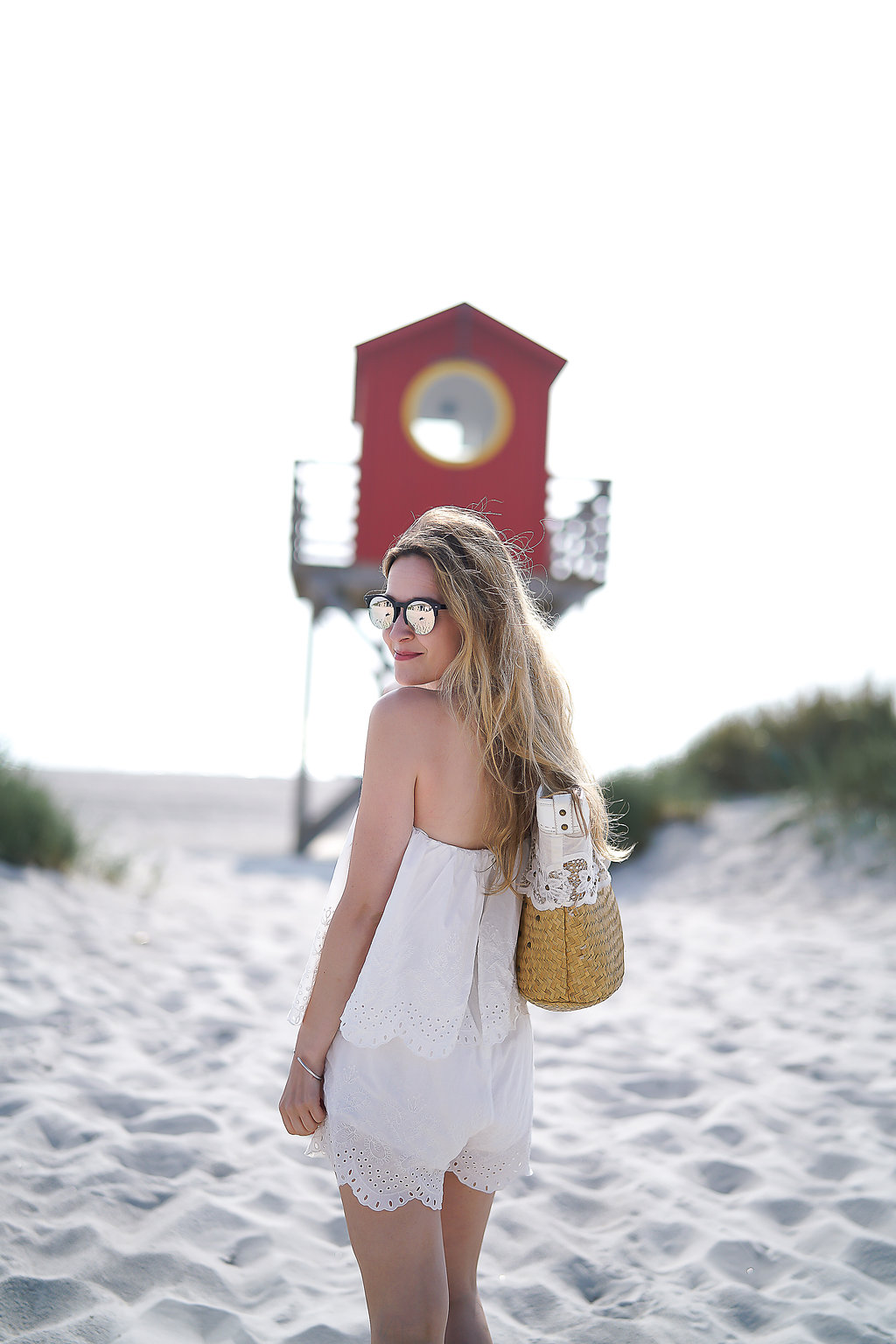 +++ Thank you my sweet Sandy +++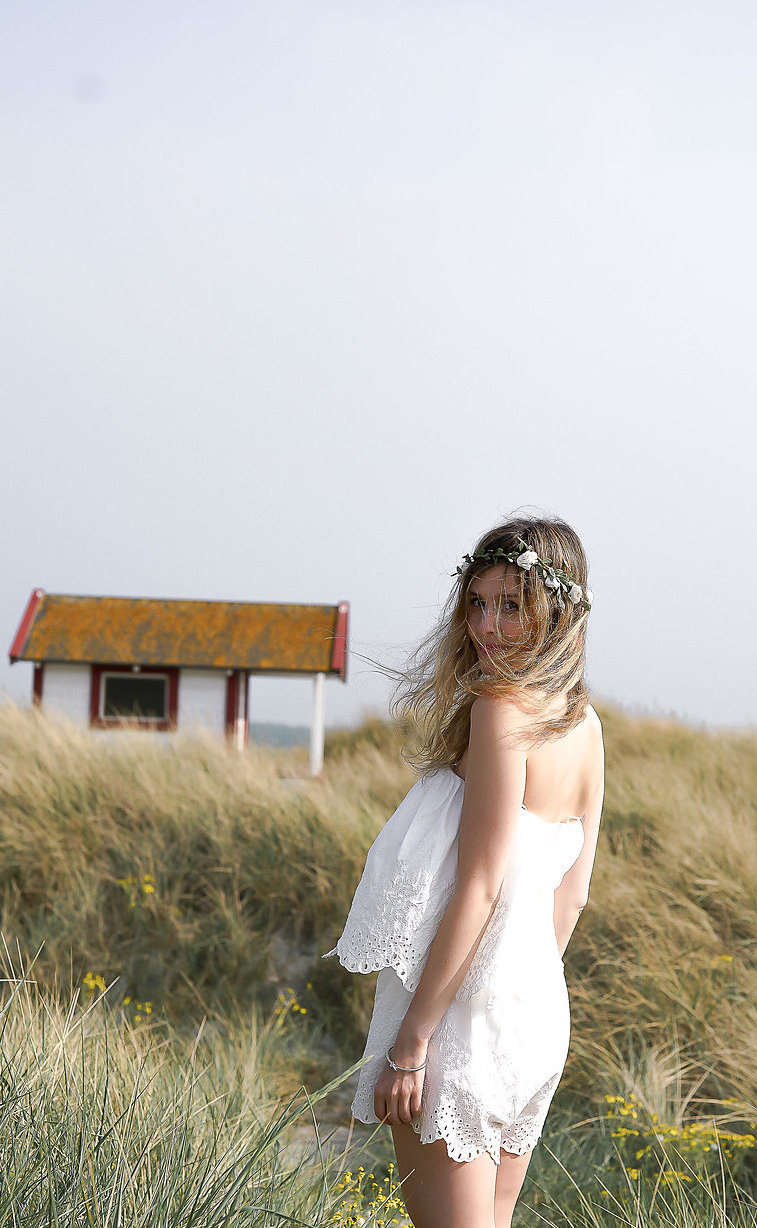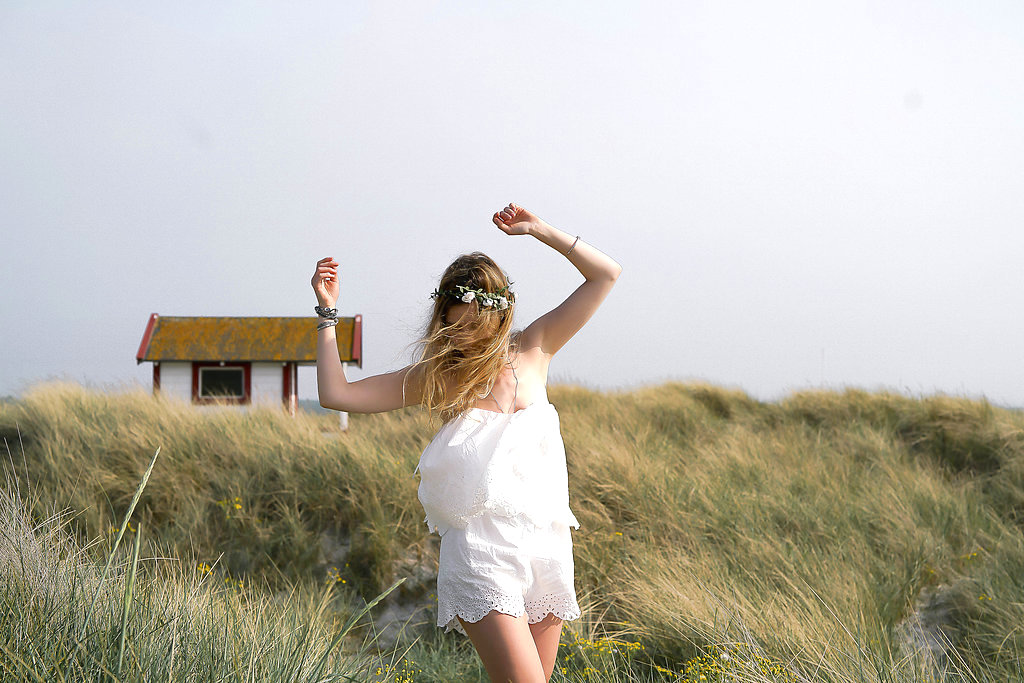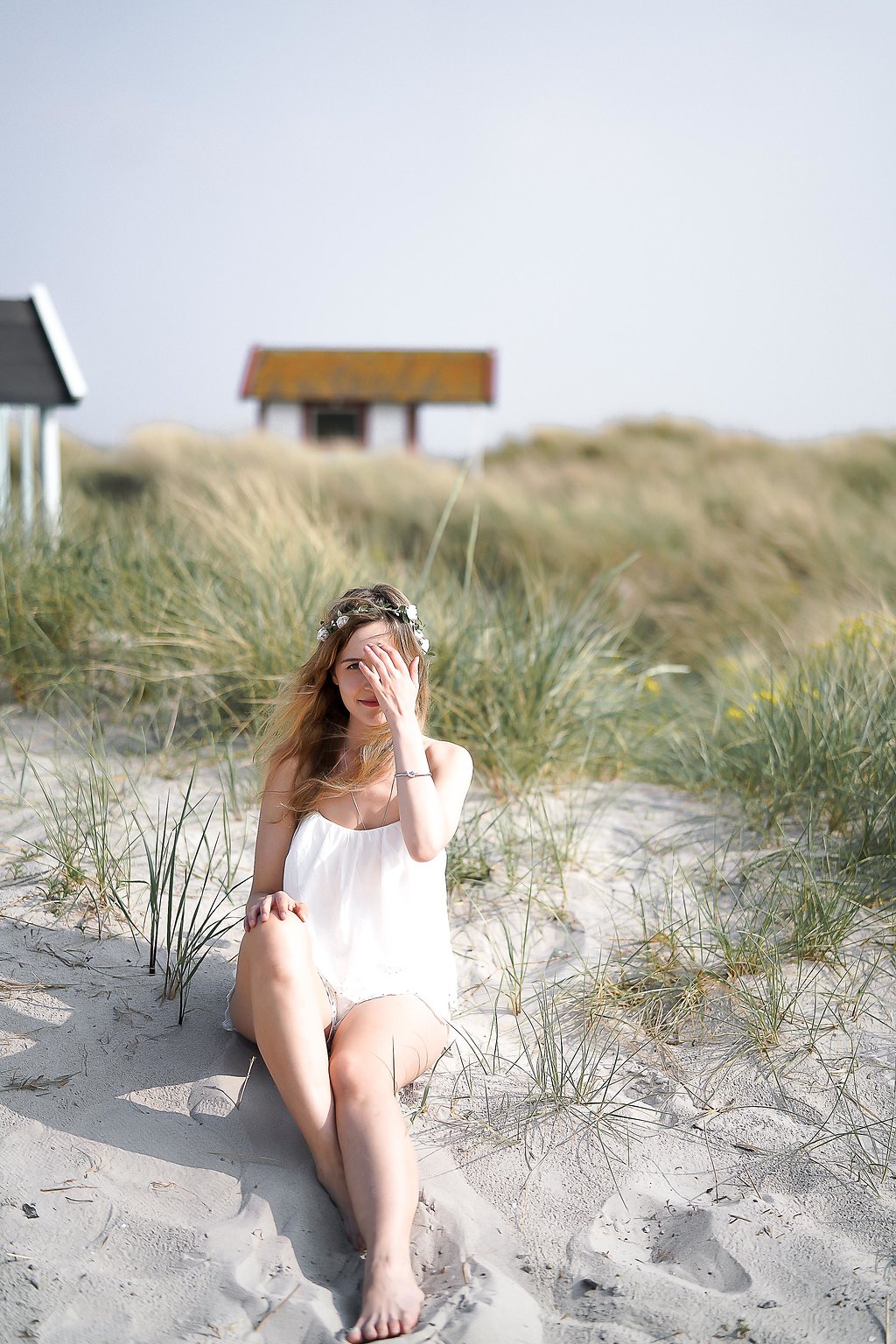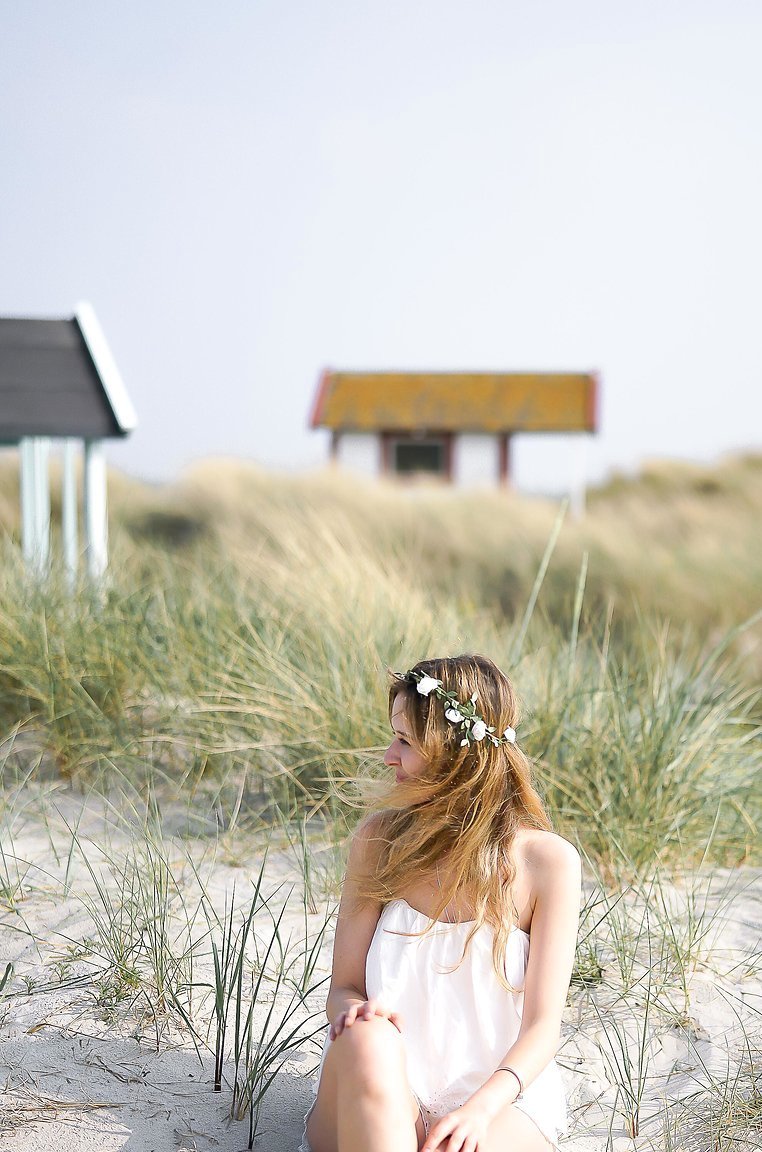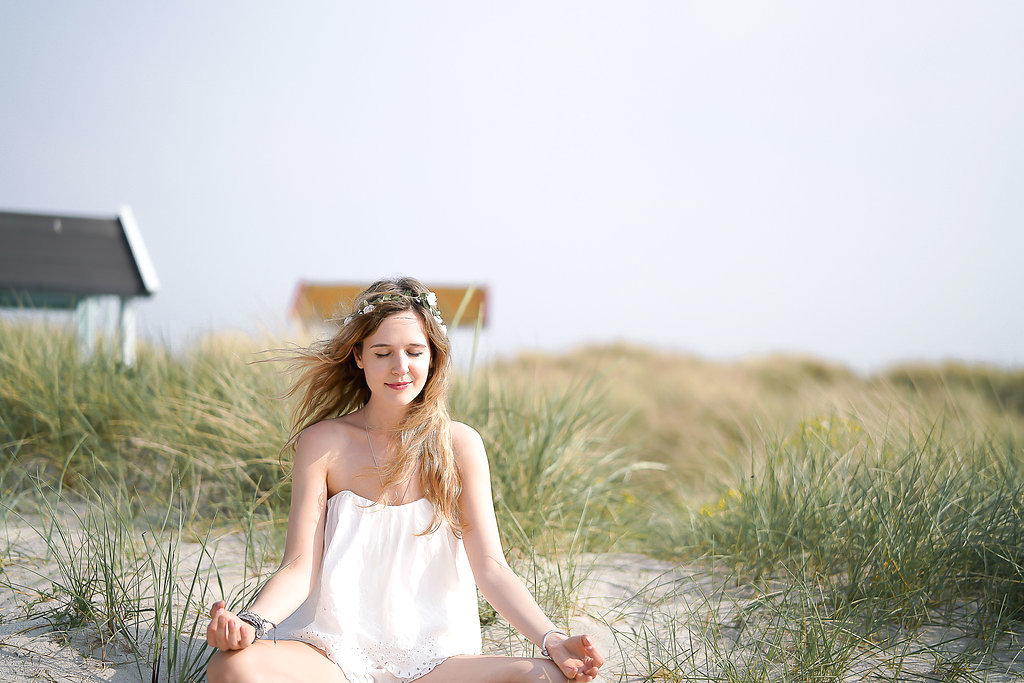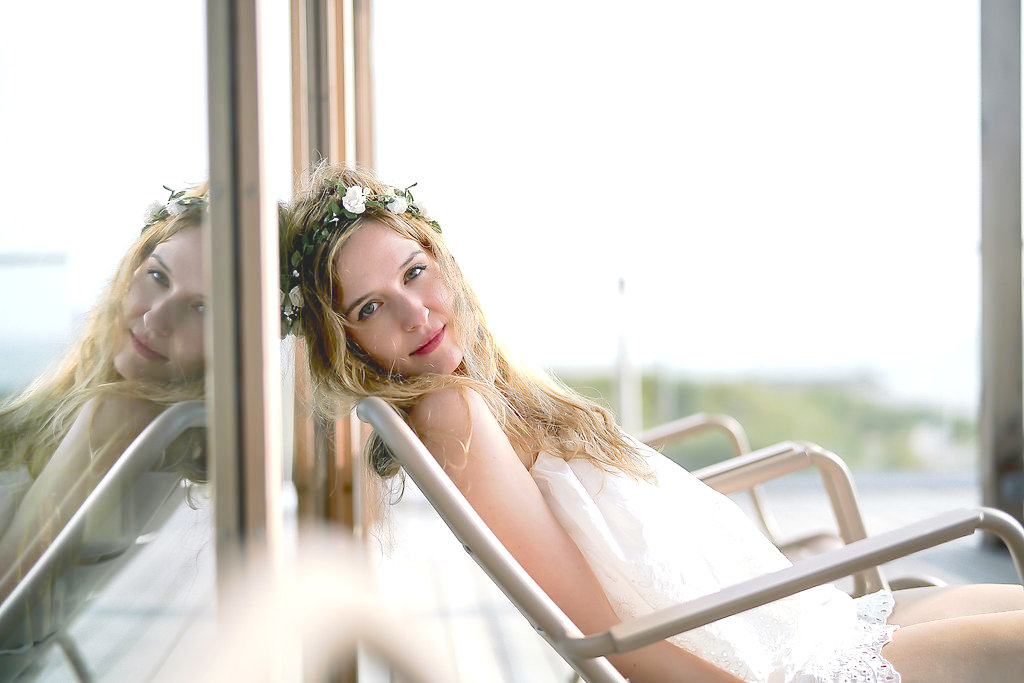 That will be all for today my dears ! I unfortunately can't give you the link to the same combishort as the one I wear on the photos (I like it so much, but as I told you, it's the Summer 2016 collection of H & M) but here is a ASOS selection (a safe bet) of similar super beautiful ones ! Big crush on all of them ! 
* So, when do you come visiting Sweden 🙂 ? *
Credits : 
Photoshooting done by the talented Amour & Lace
Post including affiliate links from RewardStyle
Sunglasses from D.Franklin
Bustier from H&M