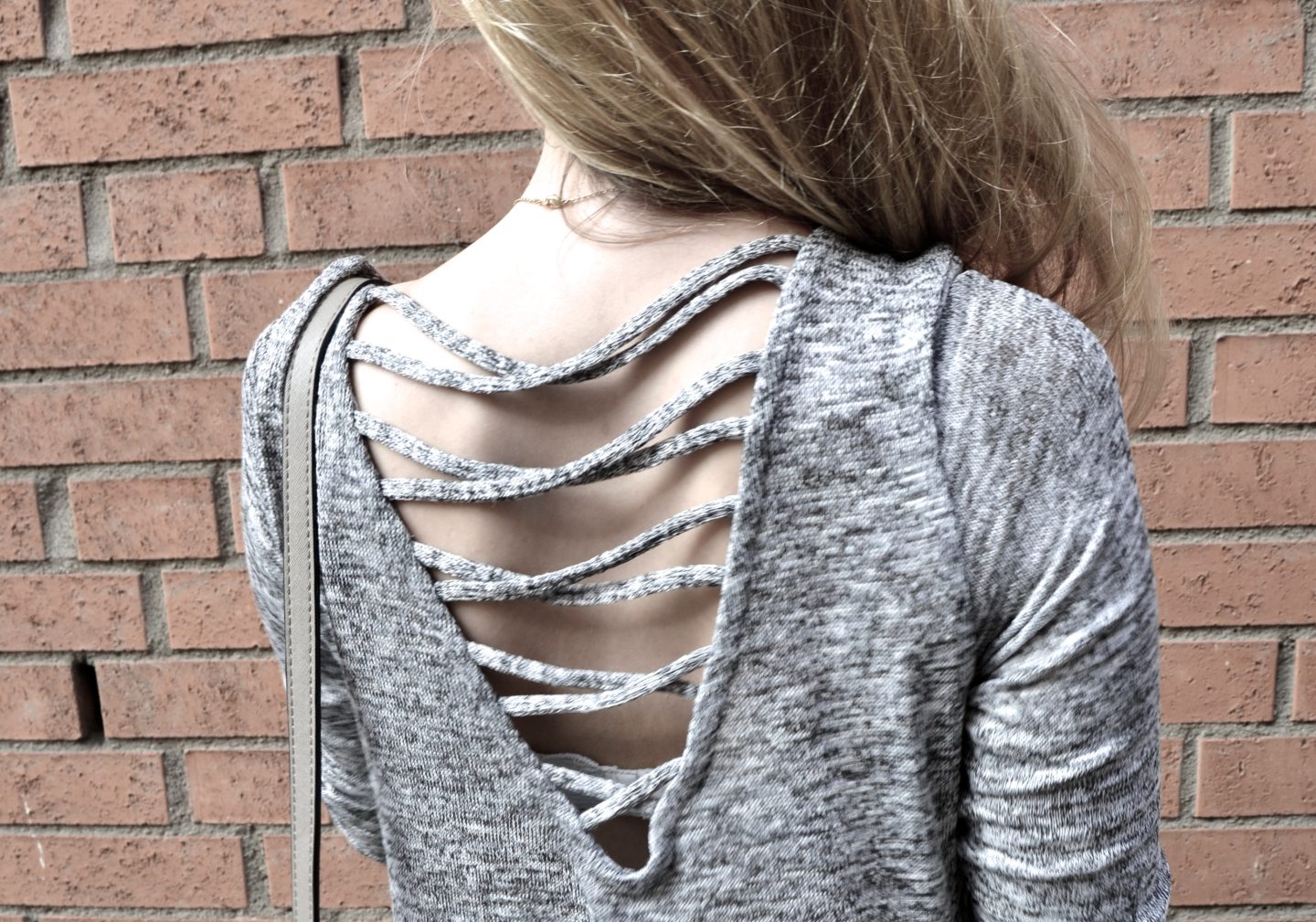 Hello my dears ! I hope you're having a great week ? I'm personally enjoying so much being in autumn, my favorite season I believe. Because it's the season of comfy, thick and softest sweaters. The season of beautiful colors, of new fashion trends and of a new work year ! So, to celebrate beautiful autumn, I decided to put in together this nice lace up look. This trend we see everywhere this season. I love it ! And, by the way, I also want to show you my autumn favs ! Ready ? Let's lace up !

The lace up trend and some autumn favs

This autumn, it's time to lace up ! It's beautiful, it's comfortable, and it's fashion ! I personnaly love it, and you ?  Most of the times you see the laces in front (like on those thick angora shirts <3), but I wanted to wear them differently with this nice back-laced shirt.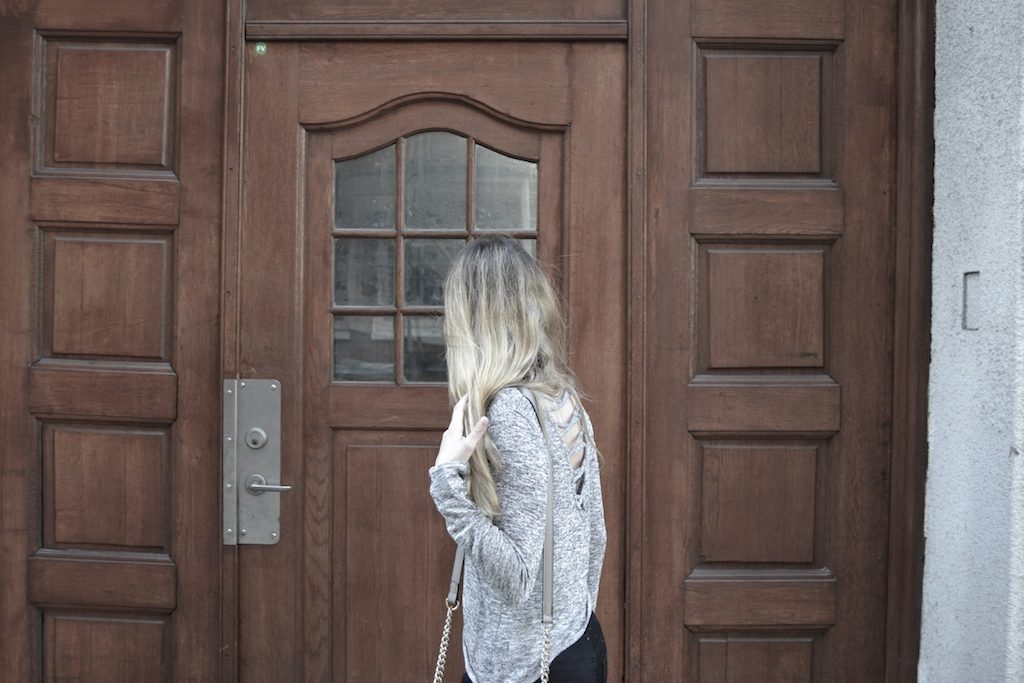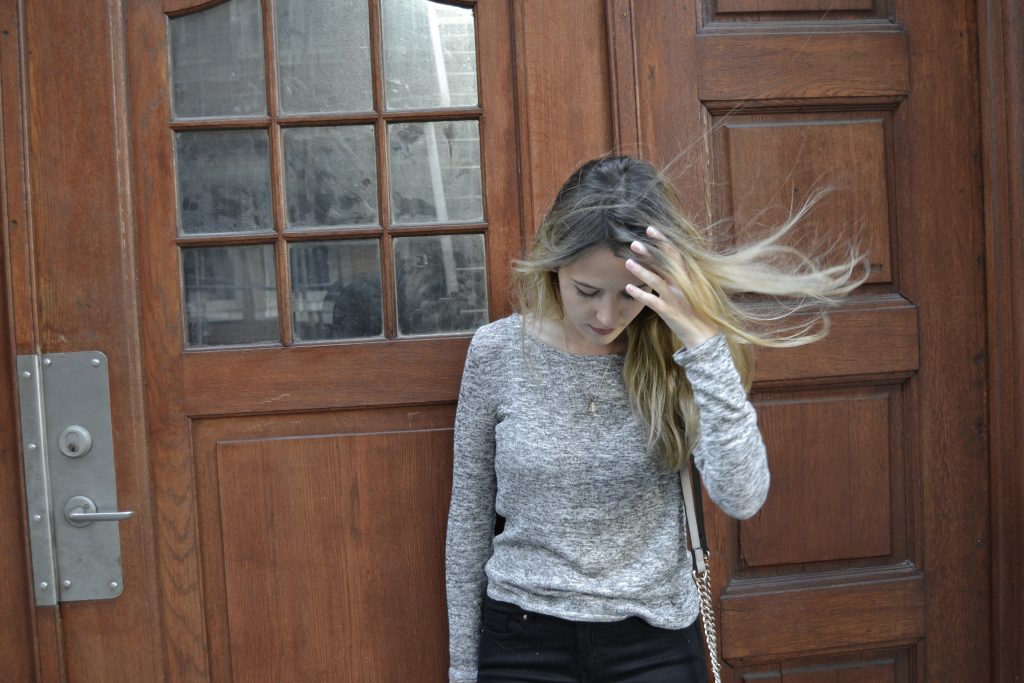 I also really want to show you my 3 favs of the season. Let's start with a global picture overview with : my beautiful 3-gold geometrical necklace, my roman figures bracelet and my golden watch. Really the three things I love this season are : grey (a lot of pieces of this look are grey : the sirt, the boots), gold for jewelry and lace up shirts ! Lovely !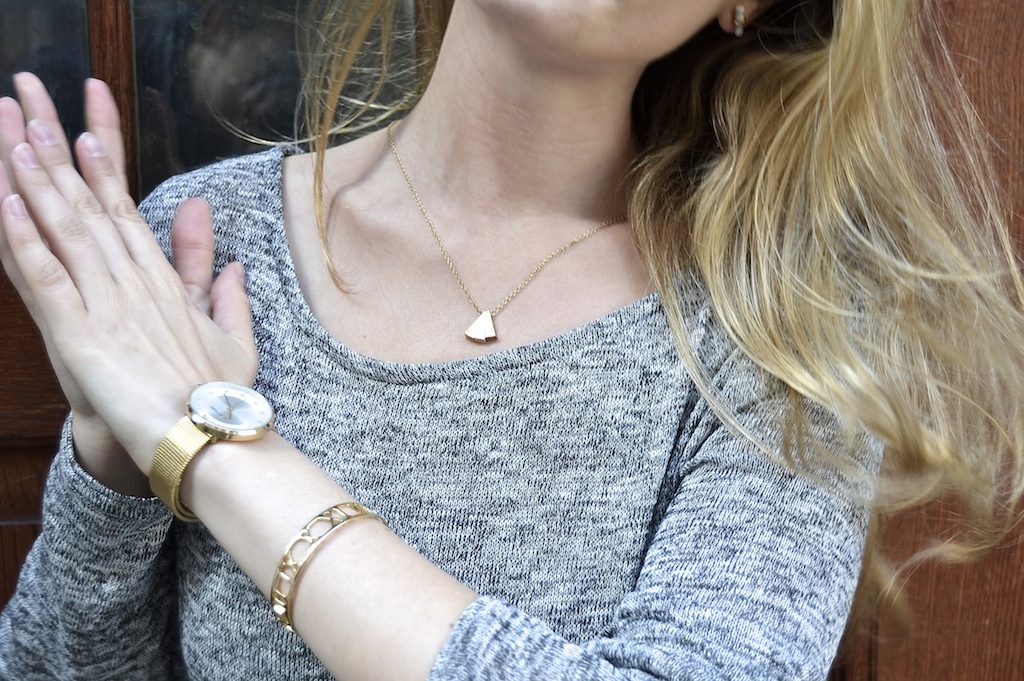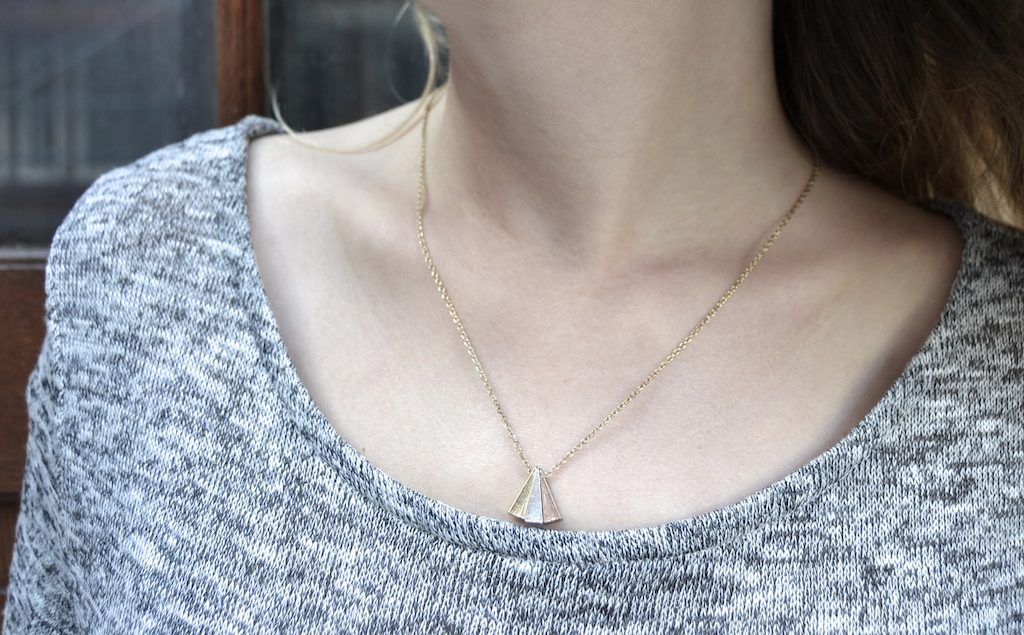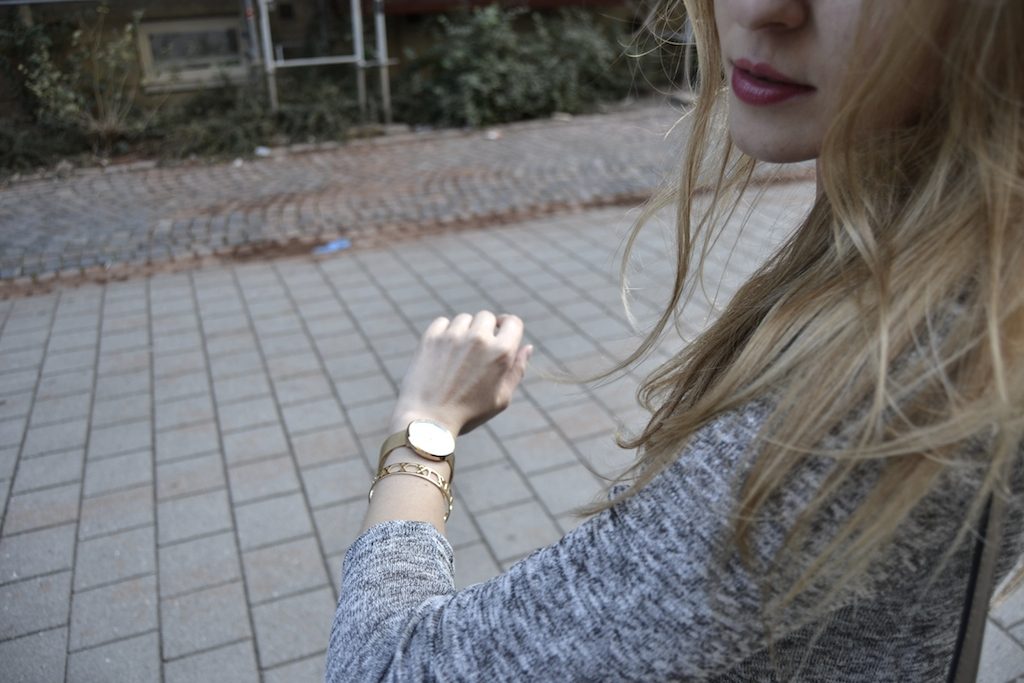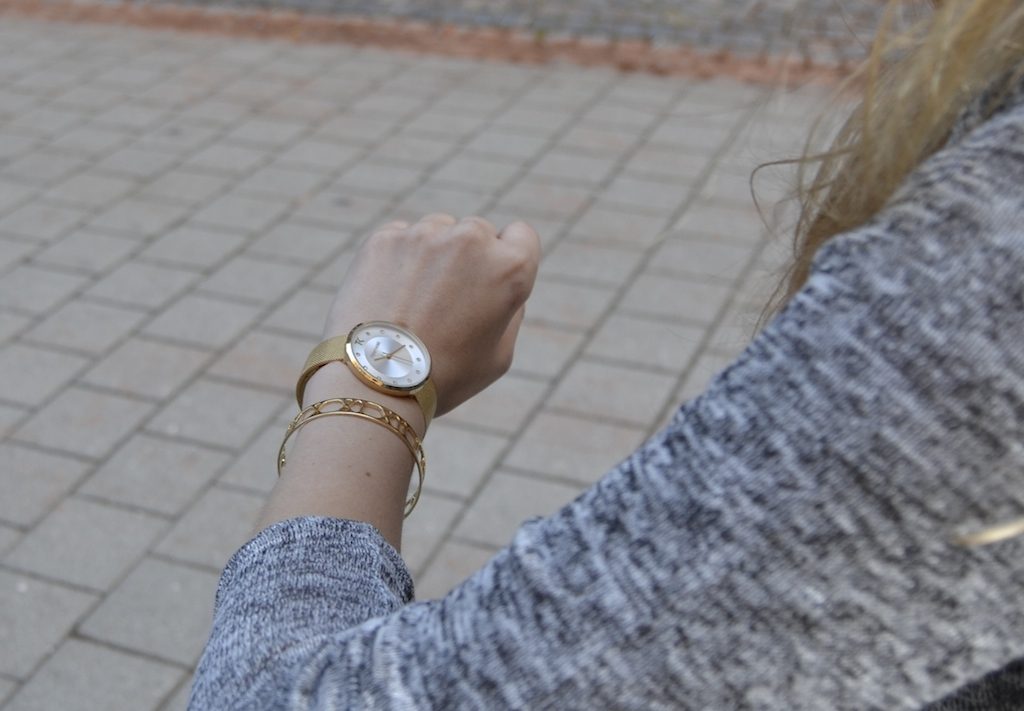 Ahhhh … I don't know about you but autumn makes me SMILE ! So cosy !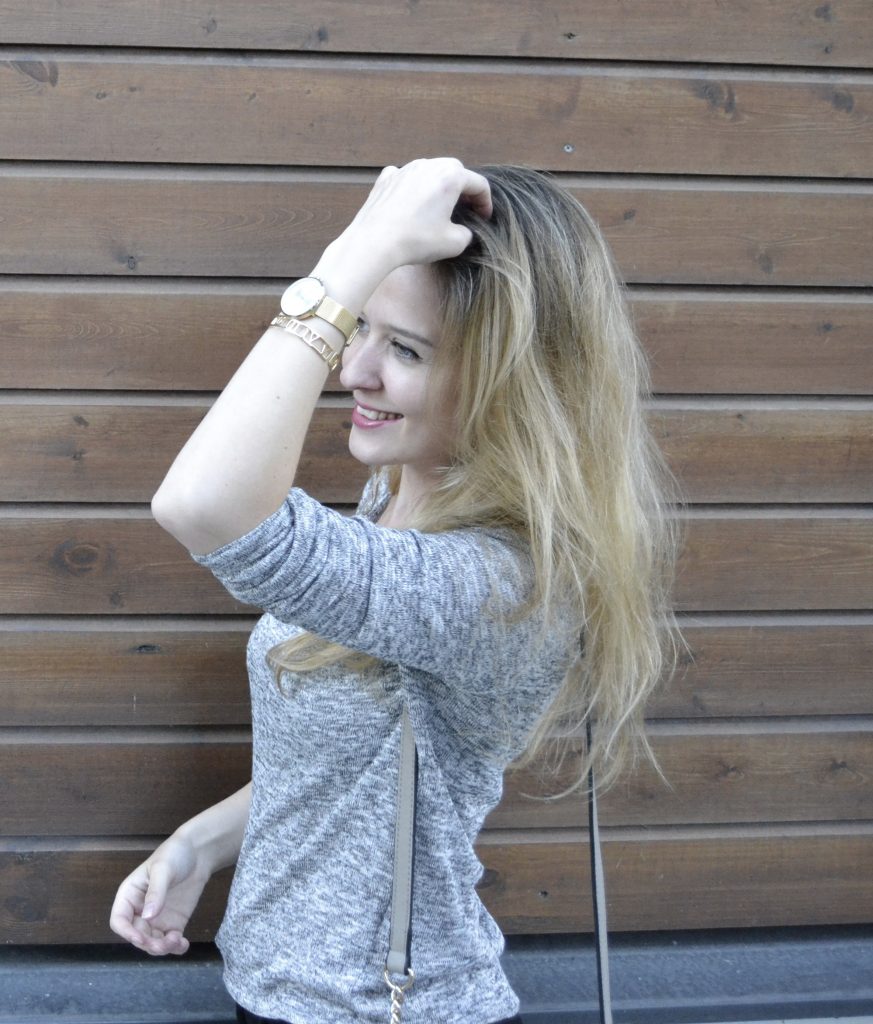 Here is an overview of the total look. Including my bag and the boots. A perfect look for an autumn afternoon, with about 18 degrees. I never forget a little jacket, tho, because I can easily get cold if there is a bit of wind. I'm really often cold, and you?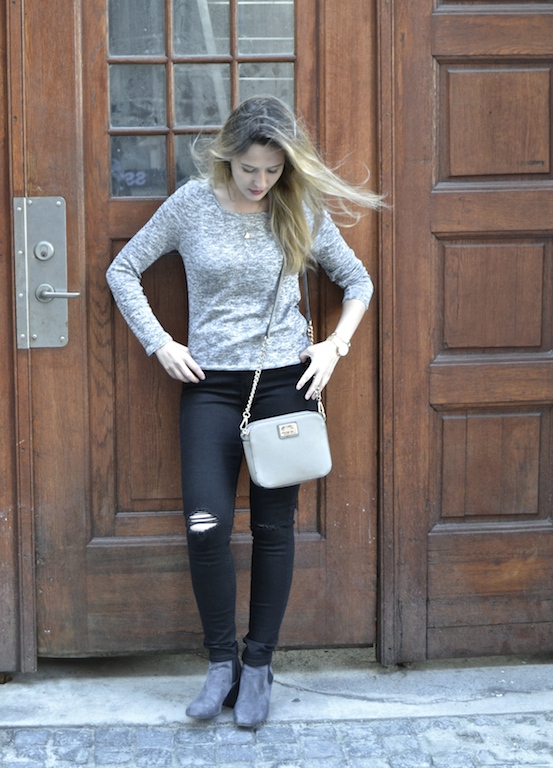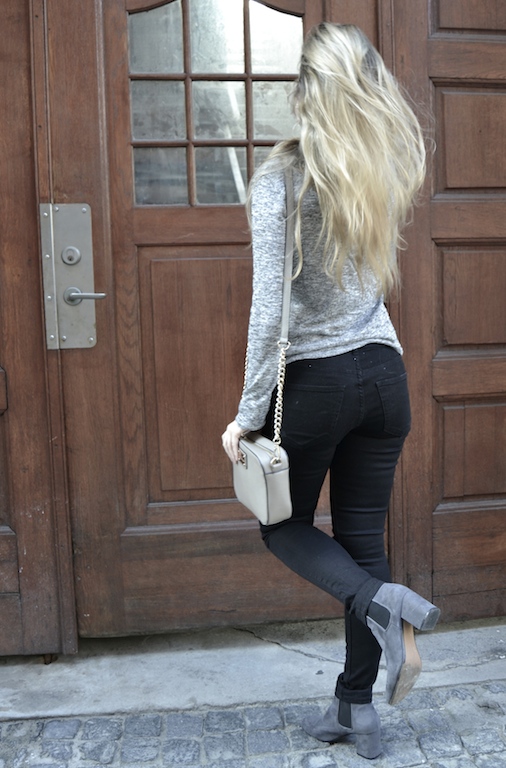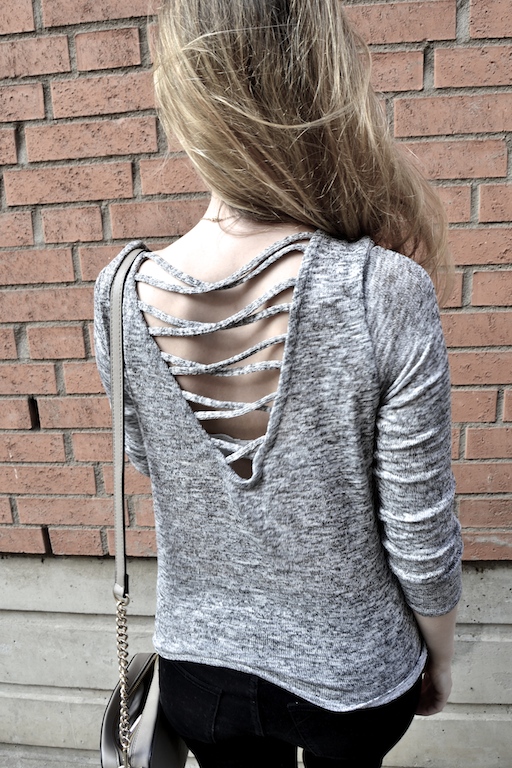 And you darlings, what do you think about the lace up trend ? Did you already shop anything laced ? Tell me everything ! And by the way, what is your favorite season of the year ?

To thop the different pieces, it's here :
Laced up op, black destroy jeans H&M
 NYPD Bag, New York Portable Designs
Watch, LENNA model Trendy Kiss
Bracelet Romane Instants Plaisirs (-10% on your order with the coupon code PLUMEDAURE)
Necklace Charlotte Choker Bijoux (-10% on your order with the coupon code PLUME10)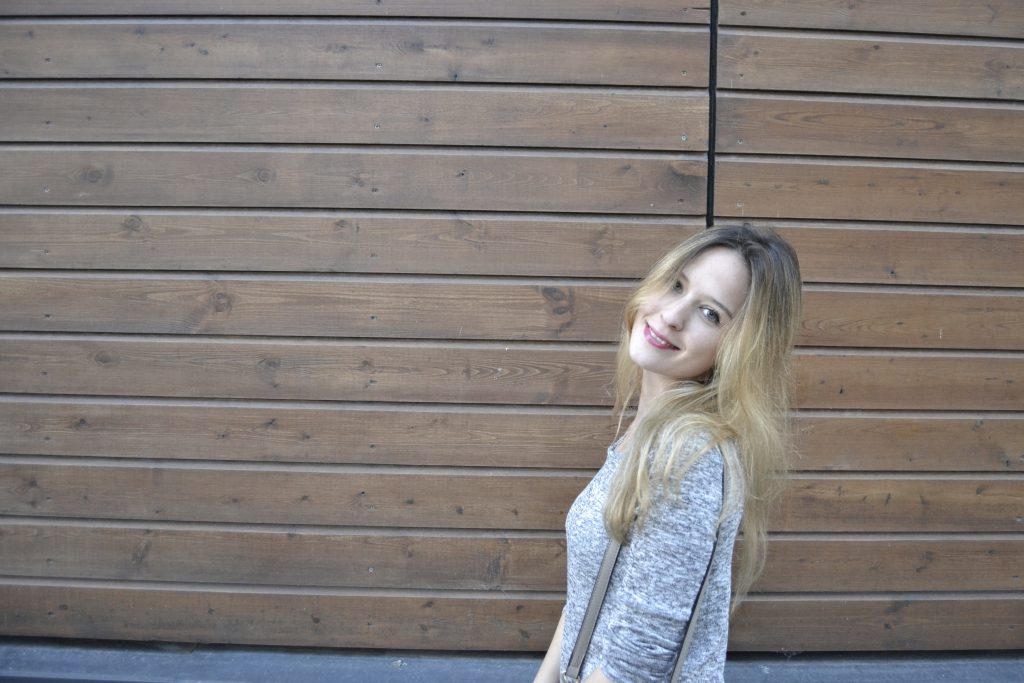 I really hope you liked this look my darlings. As usual do not hesitate to leave a comment on this article, to tell me anything. It's such a pleasure to read you and to answer you! Enjoy the end of the week !  <3 Plume d'Auré