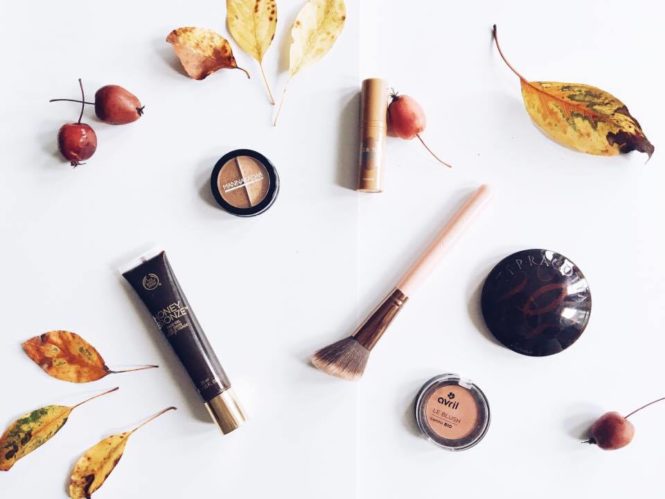 Hello my darlings ! I hope you had a nice October first weekend ! Already in October… isn't it so indredible how this year went quick? Like all the other years, actually. It's really when I think about how time flies that I tell myself that everybody should REALLY enjoy life, because f*** it's quick! Don't forget to tell people you love that you love them, don't forget to live your passions, to keep time for yourself. Don't loose your time being unhappy, because time is so precious. Anyway, after this philosophical little break, I suggest we go back to our beauty topic. To our make up topic more precisely. When we reach October, our tan is already gone, and our skin foundation can be a bit white-ish… Not the best. So, I'd like to share with you all my autumn favs to boost your skin foundation and look less white. My little autumn foundation tips.
My autumn foundation tips
I'm now going to show you all the nice products I'm using currently to boost my skin foundation. My favs this season. Hope you can discover or re-discover some.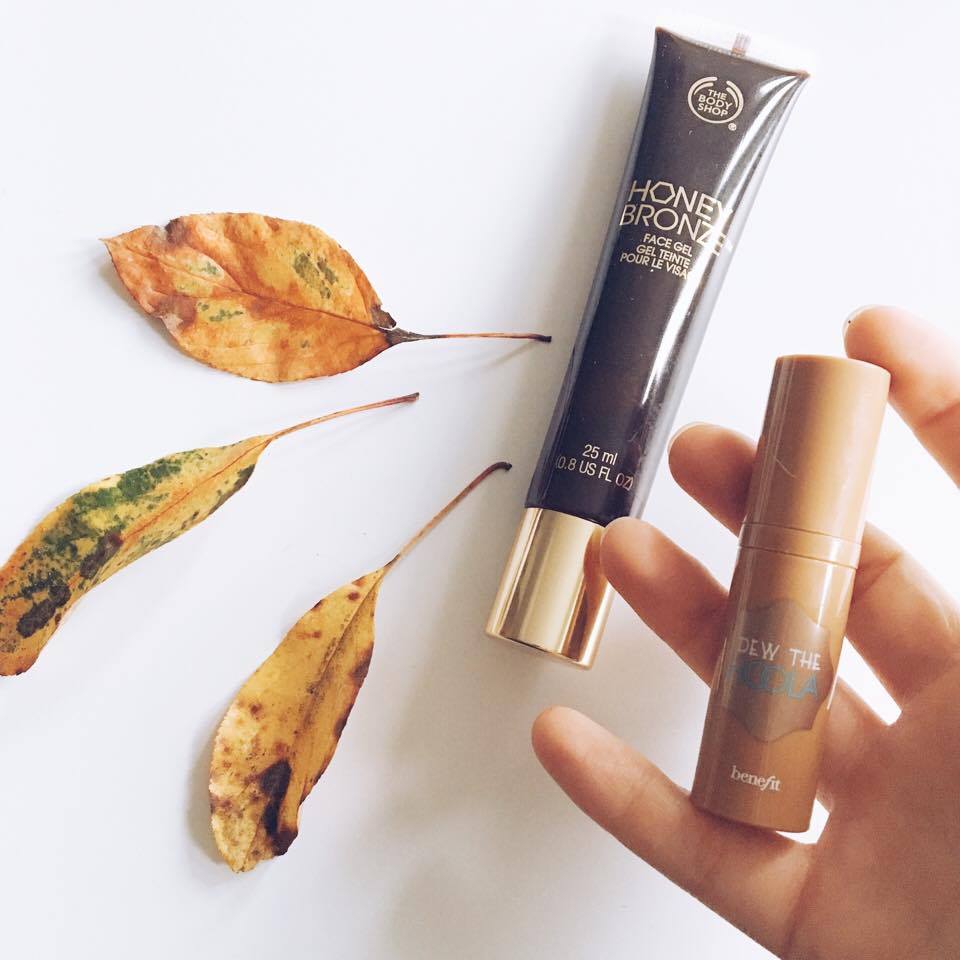 The first two products are those two foundation fluids to be applied after the day cream, on a clean skin. What I personnaly do is that I mix them with my BB cream (I use the one from Clinique that I love) to make my skin look a bit more tanned.
The first one is the liquid mate bronzer "Dew the Hoola" from Benefit, with its great mate/sunny color. The other one is the  "Honey bronze" face gel from The Body Shop, which is also great. I use both of them and just switch every morning depending on my mood, even if I might have a little preference for the Benefit one, which fits more my light skin color.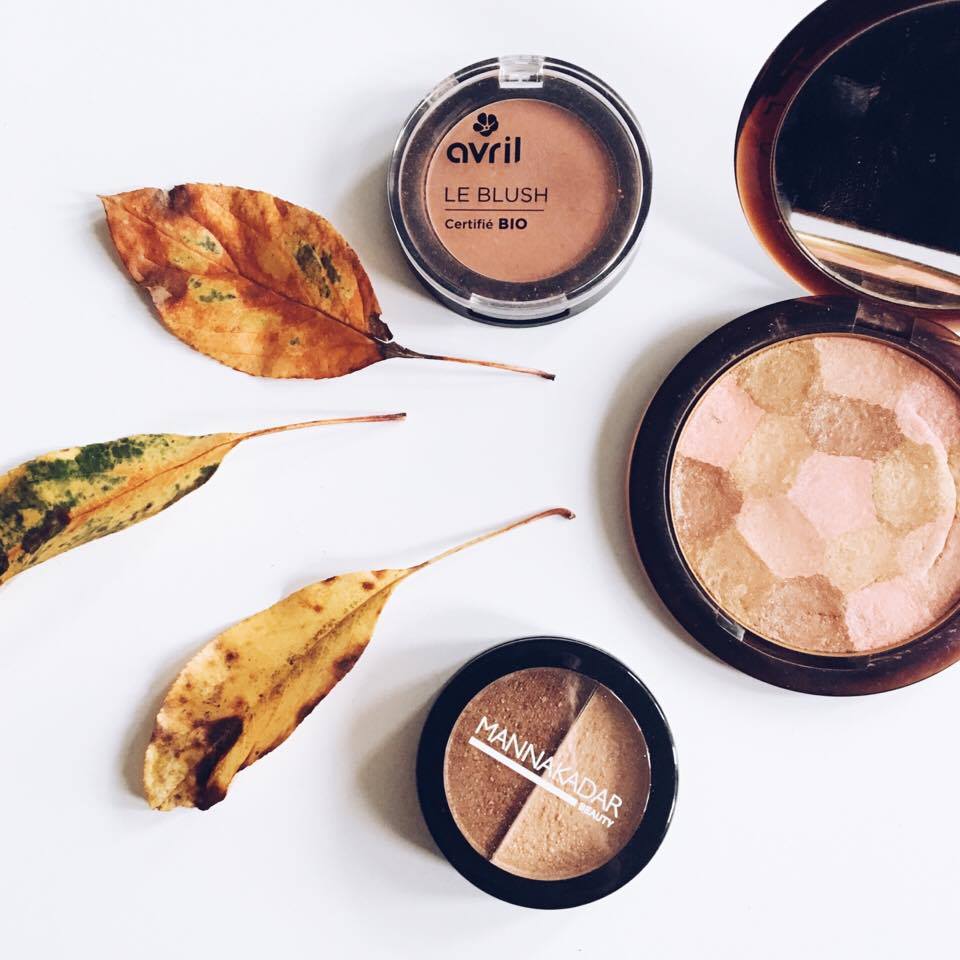 Here come some big crushes ! Two recent discoveries, and one product that will never die. A big crush on the blush from Avril Cosmetics ! This brand is 100% organic and offers pretty cheap prices, I love it. If you're looking for organic make-up without emptying your wallet, I suggest you check this out. The color is "rose éclat" and it's just perfect to give a fresh/pink cheeks look instantly !
Another discovery, the bush from Mannakadar, also a brand that I didn't know about. A perfect tanned results, as good as bronzers from big brands, but at a very affordable price.
To finish, if you have the budget : the famous, amazing and beautiful Terracota powder from Guerlain. It exists in different colors, to fit the skin type. With the mix of colors, you're sure to get a very natural result, and the best tenue. I'm using for my light skin : 04 SUN BLONDES.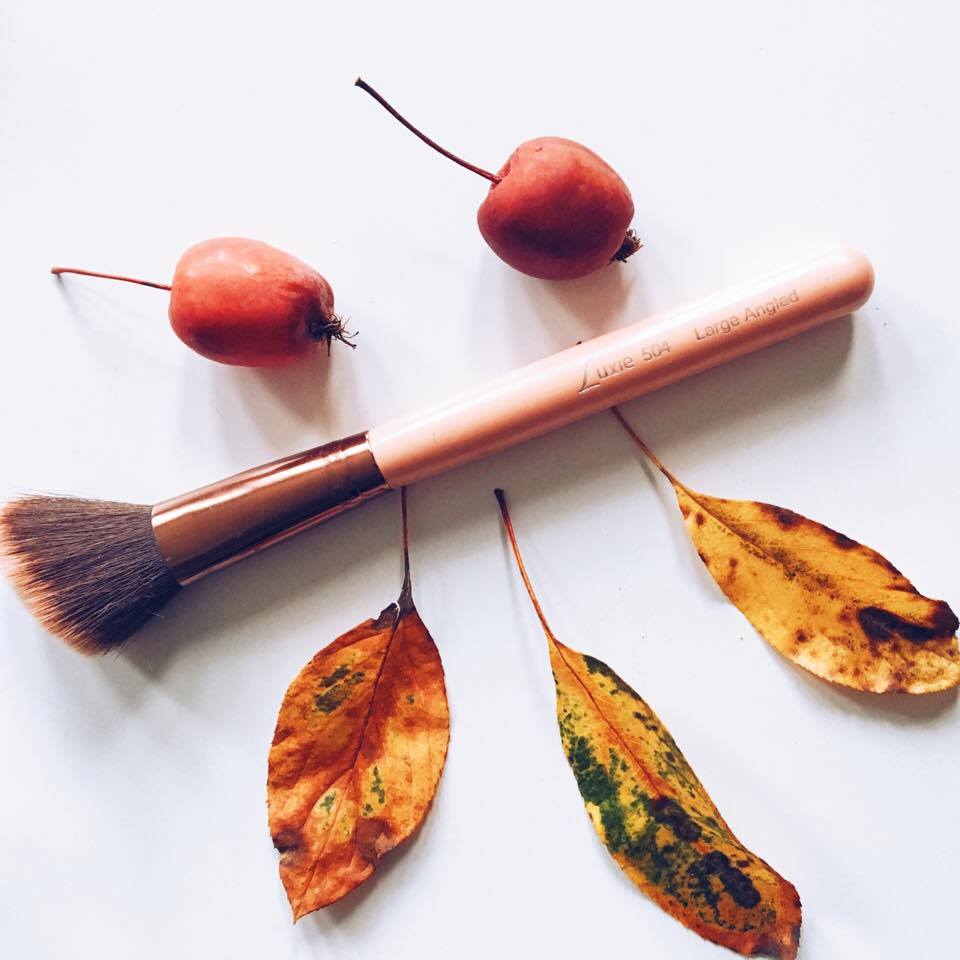 To apply my foundation fluids with my BB cream, I personnaly use my fingers. Some prefer to use special sponges but I think the result looks more natural if applied with the fingers. What do you think? And after all, when applying it right after the shower and with clean hands, there is no hygienical problem.
But to apply my bronzer powders and blushs, I always use this Large Angled brush from Luxie. It's the ideal format to apply the right amount of powder on the rights spots of the face, to give it some structure. I'd advise this one, number 504, which I find just perfect !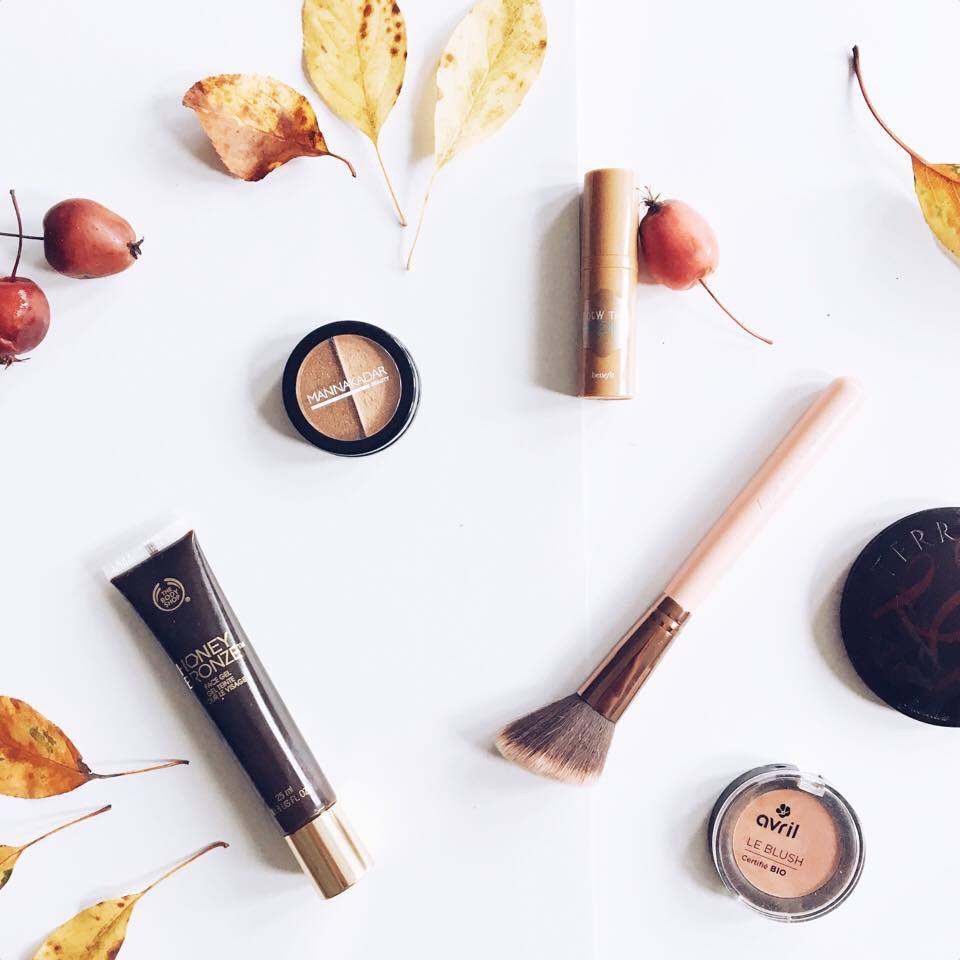 Here you go my darlings. I hope I could make you discover some new products that you can use to get a better skin foundation while being in autumn and even winter ! Before the return of the sun, and the tan. I wish you a nice end of your sunday, and good luck for the new week tomorrow !
++ Did you know some of these products ? ++
++ Do you have other products you love, and that you could make me discover? Let me know ! ++