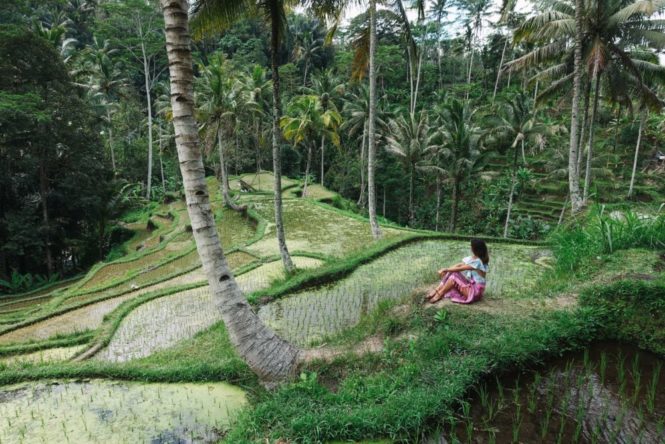 Bali is considered one of the most beautiful places on the planet, and it's not hard to see why. A must-see on so many bucket lists, here's just a few reasons (as if you need them), why everyone needs to visit this stunning Indonesian island. How to visit Bali ? Follow the guide !
Main photo from Sam Beasley (Unsplash)
Sponsored blog post
The beaches in Bali
Wow, is just the one word to describe what Bali has to offer when it comes to beaches. Each unique in their own way, but each absolutely stunning. Make sure you see a lot of beautiful beaches when you visit Bali.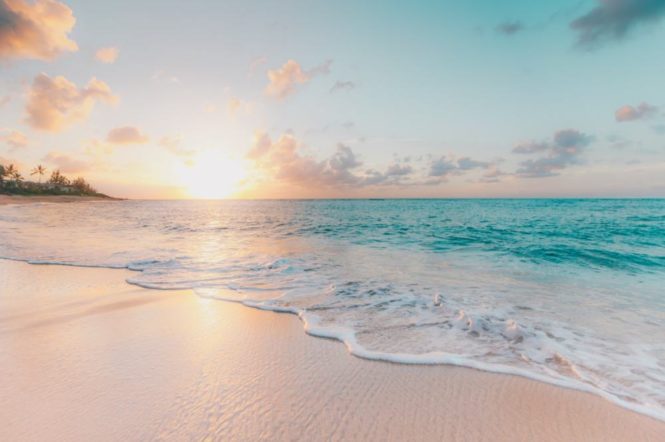 From the bustling resort area of Seminyak, with its powder-white sands and gentle waves, to the mainstream Kuta, a big surfing spot, and the luxurious turquoise waters of the Blue Lagoon, you can choose whether to keep to the mainstream or go further off the beaten track to the more rustic spots. Travel bloggers really recommend the Nusa Dua Beach for its family-friendly restaurants and activities.
The culture
Religion and culture is rife in Bali, and there's many exciting celebrations and festivals which take place. There's a kissing festival, a huge parade before Nyepi, or the day of silence as it's otherwise known, as well as various other arts and spiritual goings-on throughout the year.

Let's not forget the breath-taking selection of temples, too – the doorway to a vast amount of this island's history and culture. In 1Cover's Bali survival guide, they recommend Besakih Temple, also known as 'the mother temple', for its religious and historical values.
The natural beauty
Bali is brimming with natural beauty, from the Balinese rice fields – a must-have shot for Instagram, recommended by travel experts – to the huge mountains which loom down on the land, and the glorious waterfalls and greenery as you head inland.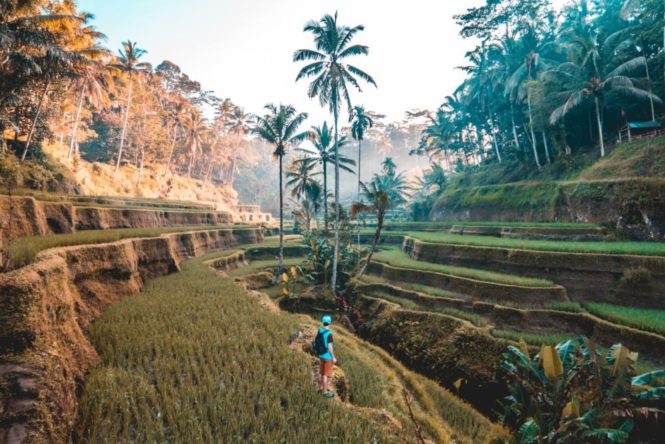 When travelling to Bali, you can get caught up with the beach life side of things, especially if staying in a resort, but it's highly recommended to venture off the beaten track and take in some of the luscious areas the rest of the island has to offer. Excursions are easy to come by, especially if you're staying in one of the resorts where you can easily book transport and tours.
The people
Balinese people are known for being super friendly and welcoming, much like anywhere in the Middle East. Above all, they thoroughly enjoy conversing with tourists, and will always go out of their way to make you feel at home. Because of this, it's nice to be respectful and learn some basic Indonesian or Balinese pleasantries, so you're able to say please and thank you in their mother tongue. They are some of these easy words and phrases for you to learn before your trip.
The food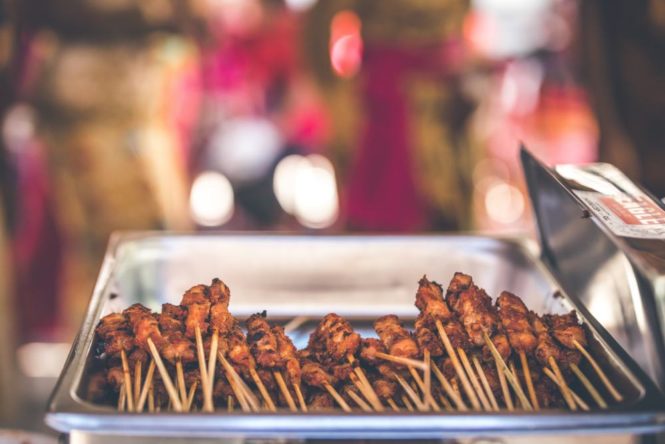 Bali is big on the organic food scene, so expect a lot of what you eat to be fresh and healthy, and the traditional dishes range from fresh fish to experimenting with different spices. Try the Sate (aka Satay) skewers, or Betutu, which is whole chicken or duck stuffed with spices, wrapped in banana leaves and slow baked in a coal fire; a firm favourite with locals and tourists alike.
So next question is : when to go to Bali ? Is in an article that explains a bit more when it is the best time to visit Bali that I found interesting.
Last but not least, when you're in Bali, you're not so far from Australia. Maybe an occasion to visit this beautiful country / continent ?
This blog post was made possible through a partnership with 1cover