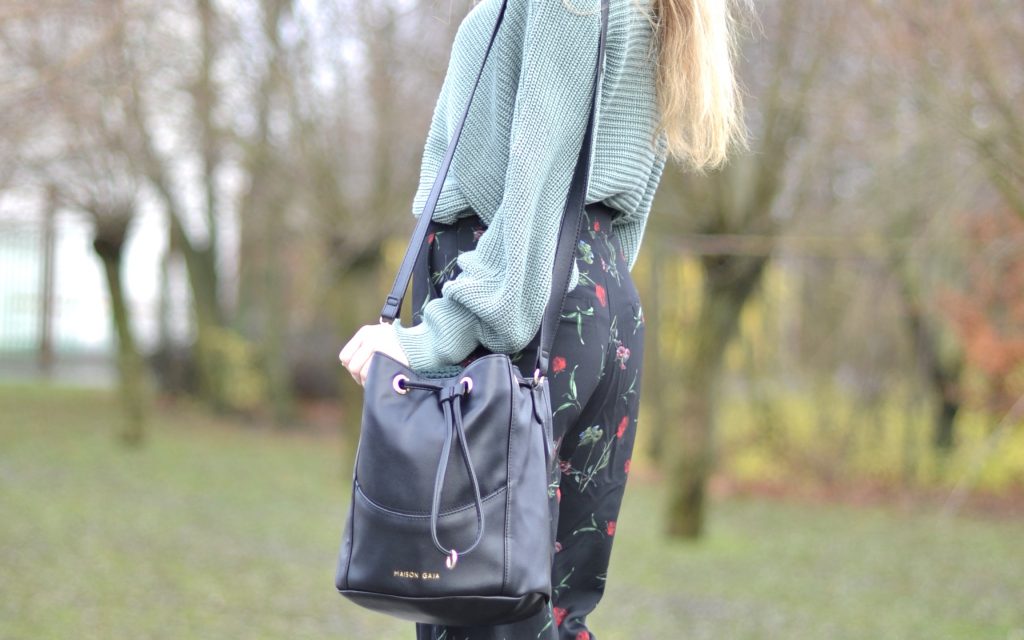 Hello sweeties ! Hope you had a nice weekend ! Today let's recycle an item from our summer dressing room : the flowery pants. I am for reusing clothes throughout the different seasons, so I don't always have to get ruined in shopping. Are you like me ? And sincerely, I love these pants. They're beautiful, fluid and super comfortable. But they are actually very light and thin. How to make them wintery ? Put on tights underneath, wear with a thick sweater and some winter accessories, and here is a nice warm and comfortable outfit for the season!
What to wear with flowery pants in the winter ? ? 
As I said below, the answer is not ultra complicated, just add :
Thick tights underneath to avoid getting cold on the legs
A nice sweater matching the patterns of the pants (either the leaves – my case here – or the flowers / or any other motif you have e.g. birds, etc.)
Some nice winter accessories
… and voila!
Here, I'm wearing a beautiful sweater shopped at Nakd. I love its duck green color ! And for a warm all-cozy effect, I put it in my flowery pants … which I think also gives a nice line to the silhouette.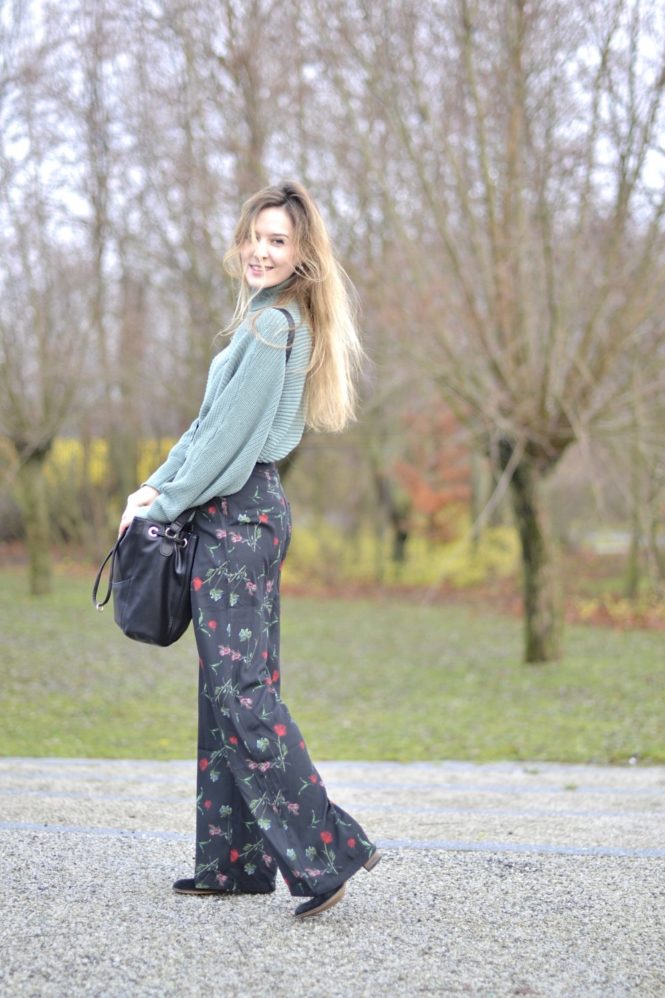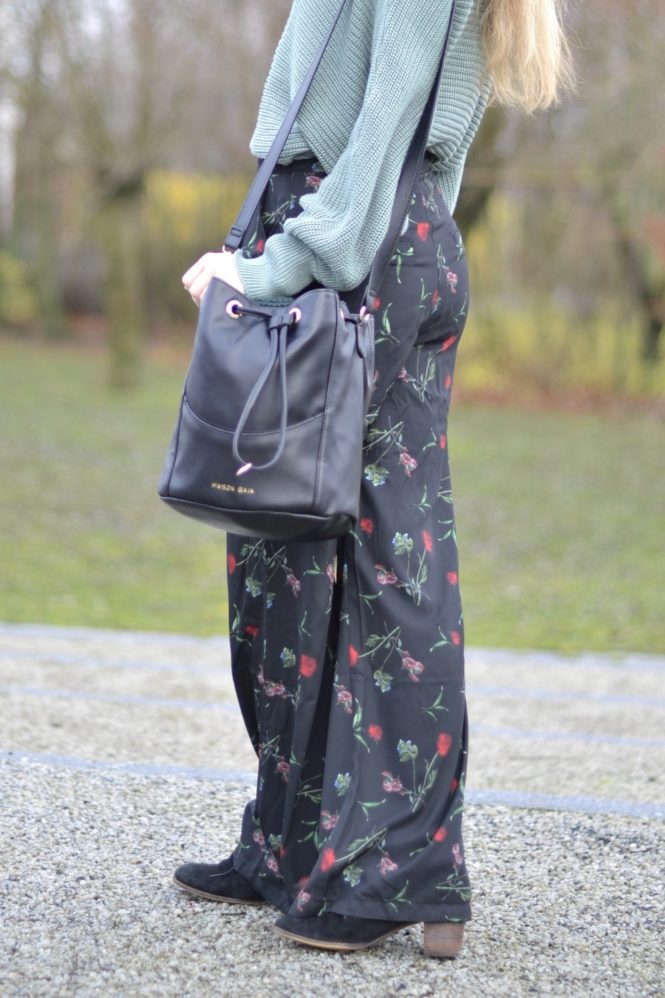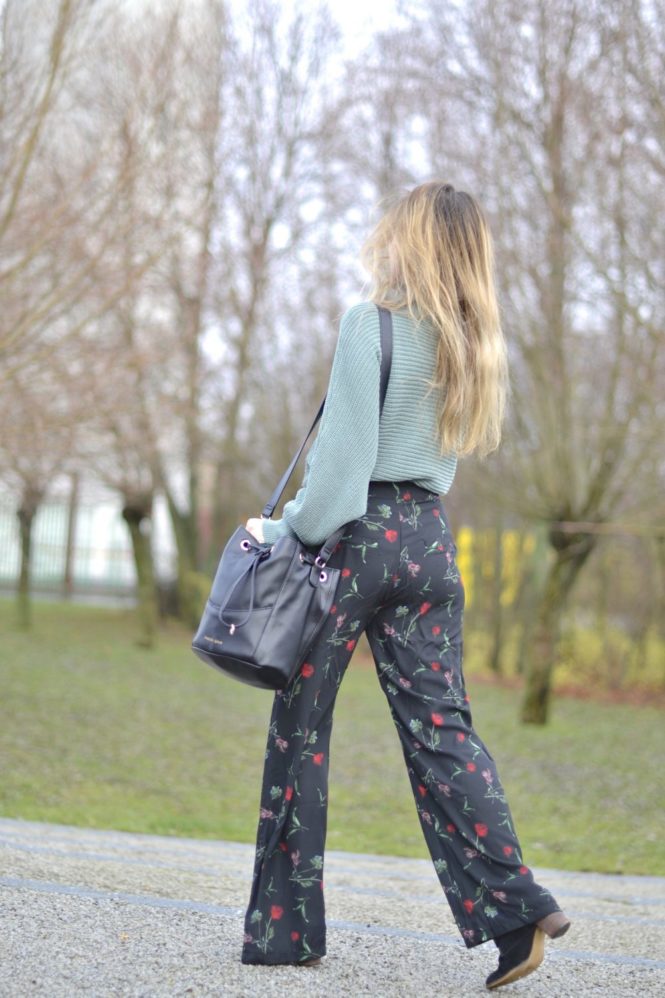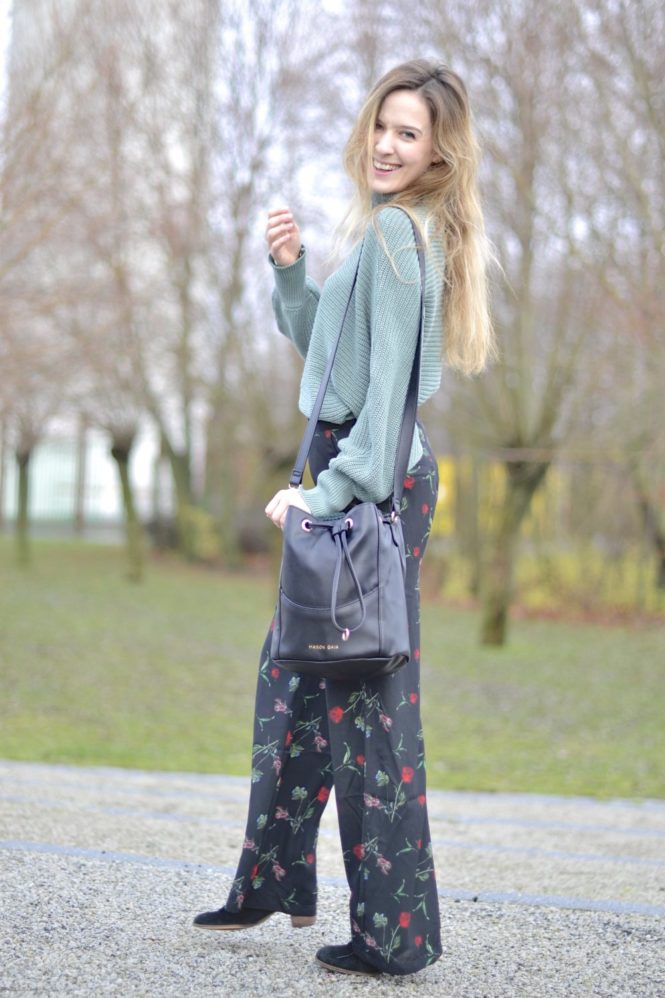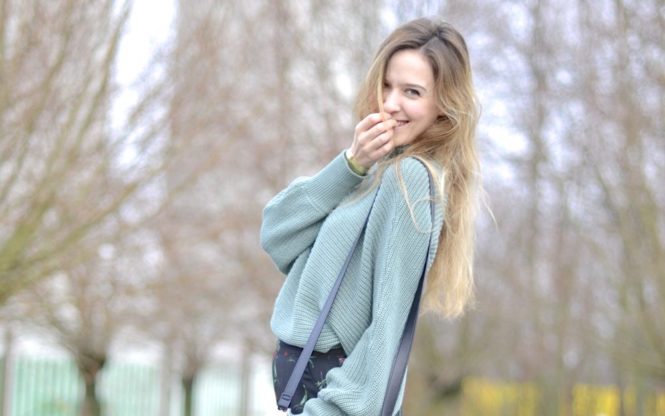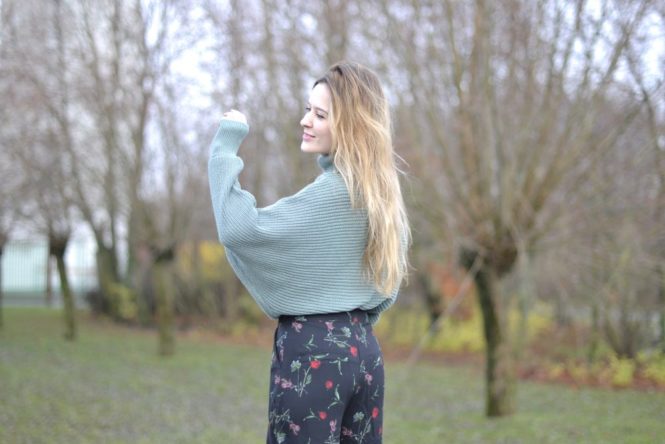 Shop the flowery pants from Nakd here / the duck green sweater from Nakd here
For an even more cozy look, I added my favorite fir green wool scarf of the moment. I'm a fan of fir green / dark green and I wear this scarf litterally with everything! 50 shades of green .. 🙂 (Do you also like green this winter?)
Here is a selection of things in dark green that I find absolutely amazing (haaaaa … I want everything!). Shall we talk about this skater skirt and this blouse for less than 10 euros? #ithinkimgonnagoforthem ….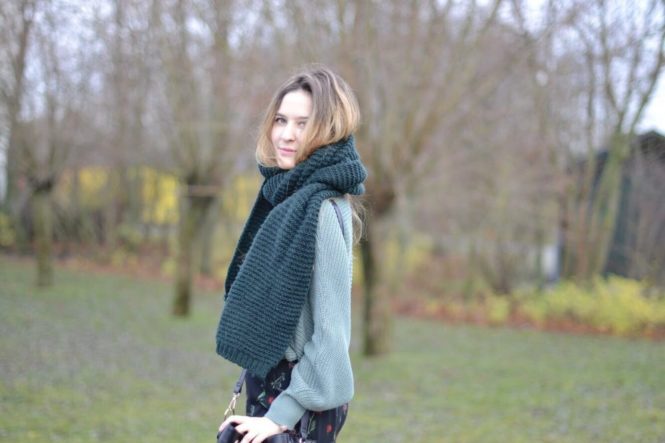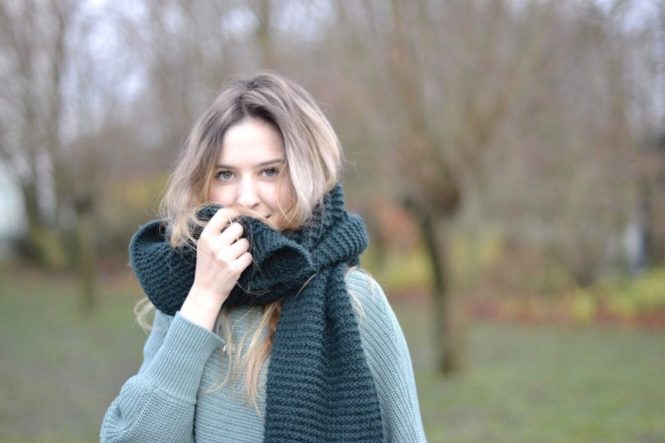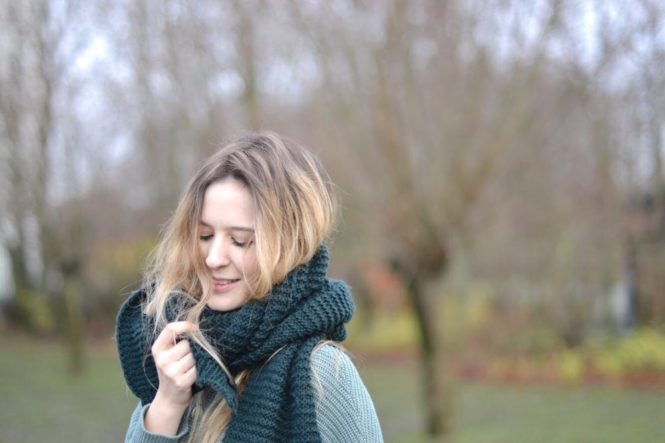 On these green and floral notes I wish you a very good week, full of exciting things and successes <3
Enjoy and keep shining !
* So, ready to take out your flowery pants from your dressing this winter? *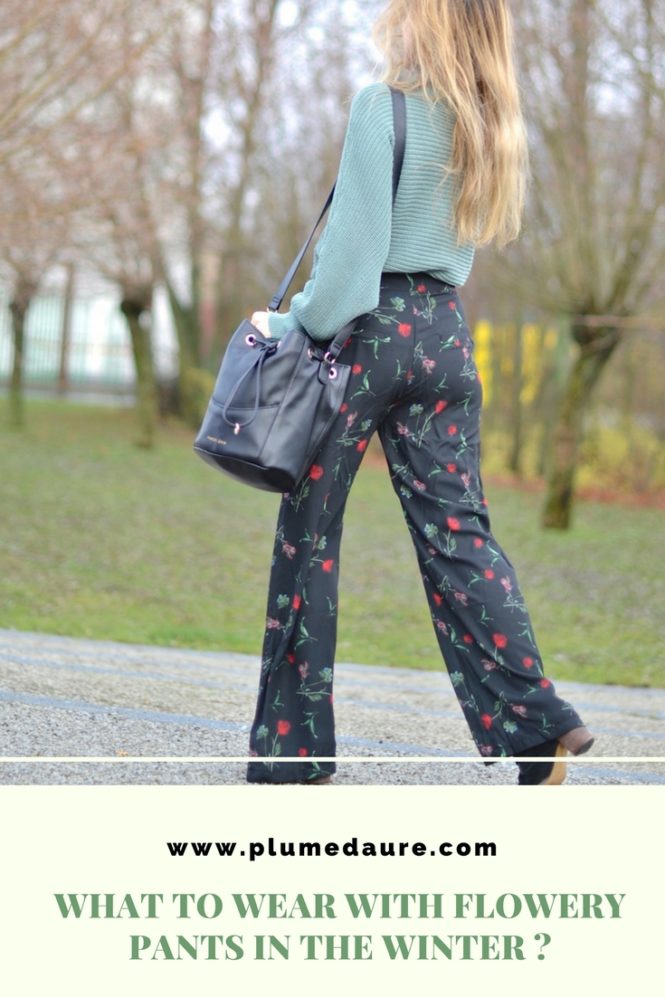 ---
Crédits : 
This article contains affiliate links from ShopStyle