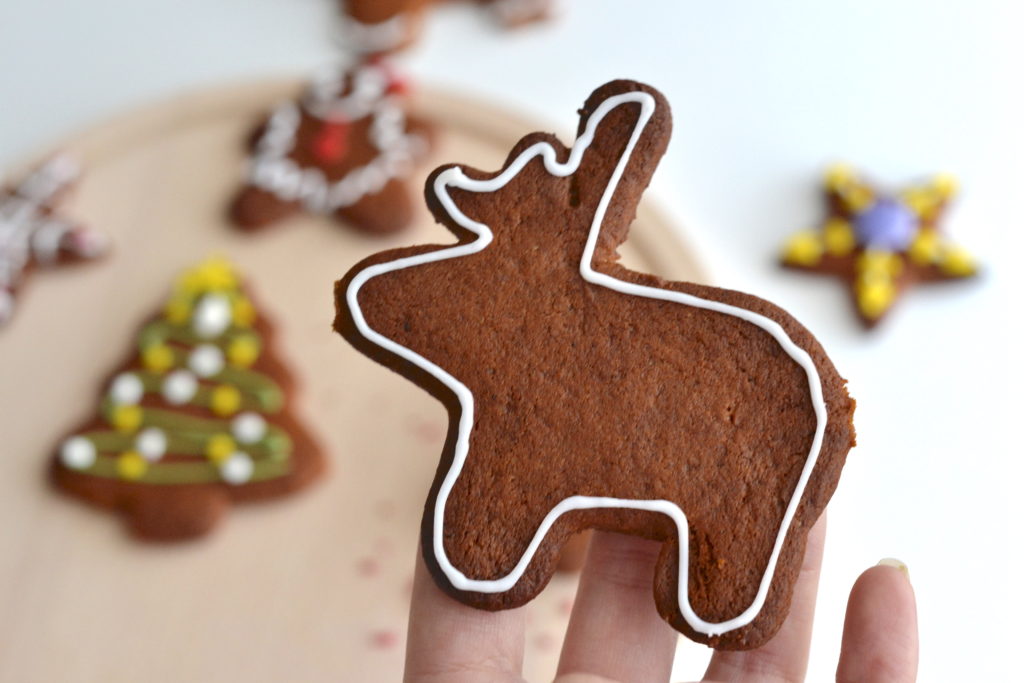 Hello my little babes ! I hope you are doing well ! Last week I made something really creative and fun : my first cute and colorful gingerbread Christmas cookies! And not just any, but the best ones in my opinion: the pepparkakor …which are the Swedish Christmas cookies. They are so delicious, and so "Christmassy" with all their Christmas spices (ginger, cinnamon, cardamom). I confess that I was a bit sceptical before starting because I thought it could be a little complicated … But finally, not at all! I had a great creative and gourmet time in the kitchen, and I was very surprised by the result! It is very easy to make the famous little ginger bread man that we all love (and even other shapes) AND in its Swedish version by following a few simple steps. How to make gingerbread cookies, that are both cute, yummy, colorful and Swedish ? Follow the guide !
How to make gingerbread cookies (Swedish version)?
1. Preparation of the dough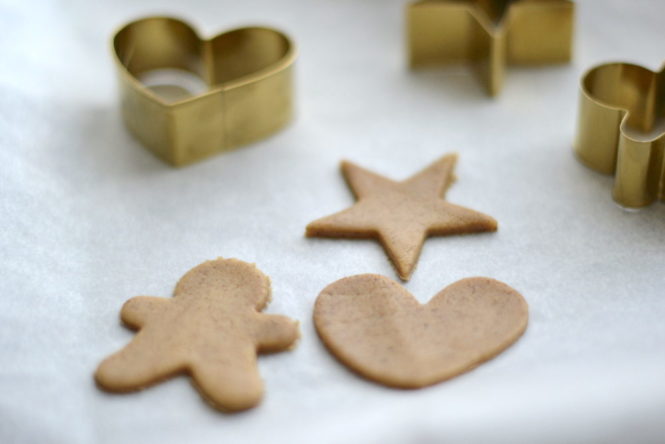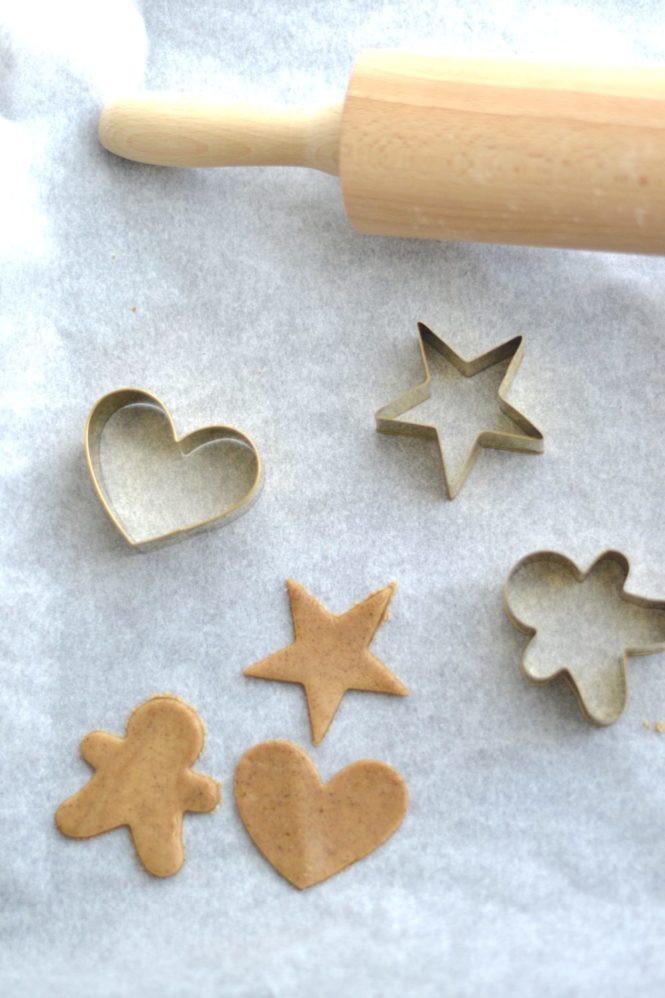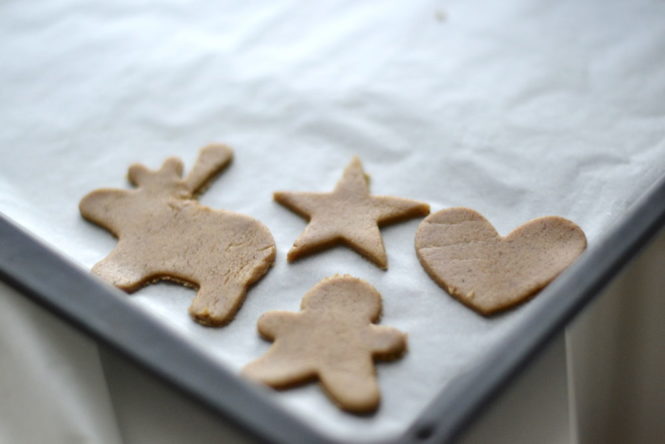 Here you have two solutions: you can either buy your ready-made gingerbread dough in the supermarket (but here the trouble is to find the Swedish recipe) or make it yourself. It's actually fast and quite simple!
Here is the recipe :
Ingredients
150g of butter
250 g of sugar
70g of glucose syrup
1 tablespoon of ginger powder
1 tablespoon of cinnamon powder
1/2 tablespoon of powdered giroffles
1/2 tea spoon of cardamom powder
1/2 tablespoon of baking soda
100 ml of water
450g of flour
Preparation 
Mix the butter, sugar and syrup in a saucepan. Heat over low heat until butter melts, stirring.
Remove from heat and add the spices. Stir.
Add the baking soda and stir.
Add the water and stir.
Add the flour and stir until you get a homogeneous mixture.
Place the dough in a bowl and cover with cellophane paper. Leave to rest in the fridge for at least one full night. The ideal being 1 or 2 days.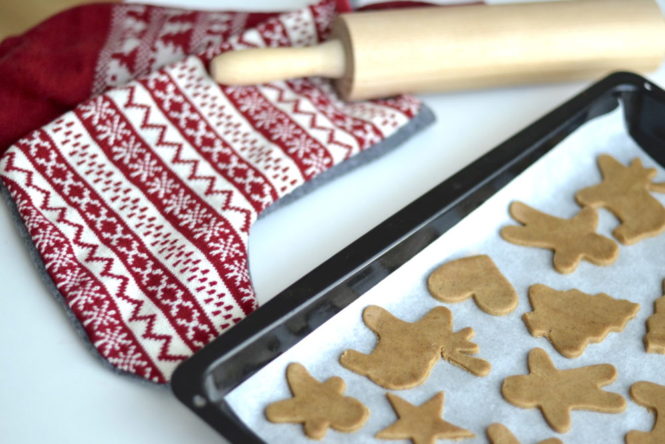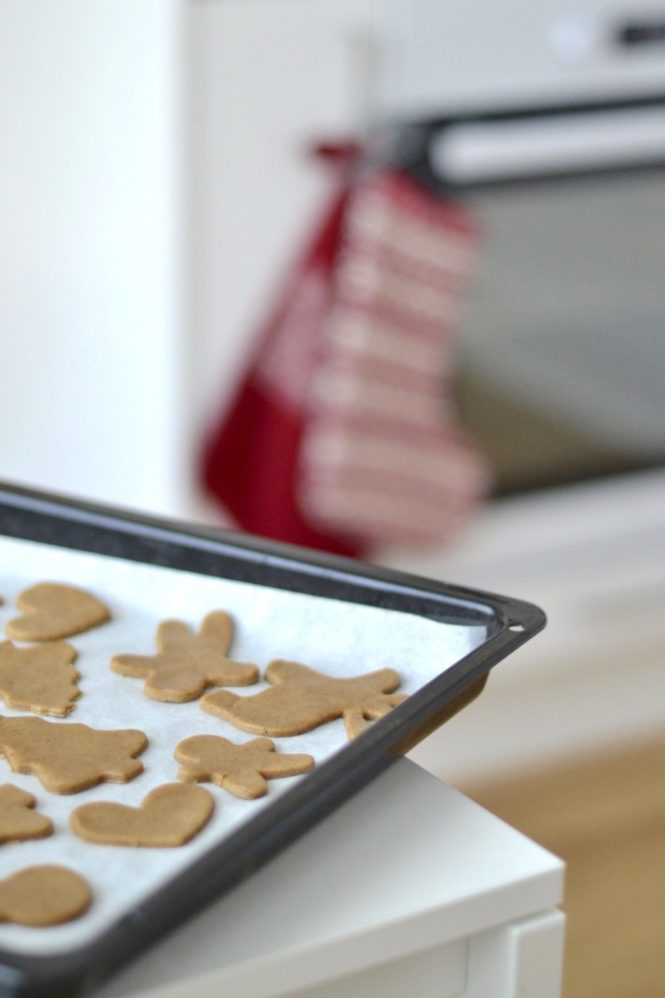 2. Preparation of the gingerbread cookies (the creative and fun step!)
This is the funniest step that will appeal to your child's soul (and also your artist's soul!). Here, a motto: have fun! Quite simply !
You'll need :  
glaze tubes of different colors (treat yourself by shopping different colors!). Personally I had 4: a white, a red, a green and a yellow
edible decorations of all kinds (chocolate beads, chocolate flakes, fruit granules, etc.). I personally had strawberry chips, and small Swedish chocolate sweets (similar to Smarties)
gingerbread molds (here too, treat yourself!). I had several shapes: heart, reindeer, ice skate, star, fir tree, little gingerbread man, etc.
You can also cook your own icing and decorations, but here we are on a completely different level of preparation! 🙂 I bought everything ready. It's easier, and especially faster.
The preparation :
Take a piece of dough and spread it with a roll (about 3mm thick)
Use your molds to make one or two cookies from your little piece of dough (or more if you have room for it)
Place them on a baking sheet
Renew the operation until you have filled your oven plate! (If you have some dough left you can keep it for a few days in the fridge to make another batch of cookies)
Cook about 6 minutes at 200 degrees
Once cooked, let the cookies cool down to room temperature
Then comes the fun step : decoration! Take your icing tubes, decorations, and have fun! Pinterest is a good source of inspiration for ideas. Feel free to follow my dedicated board here that inspired me for my decorations!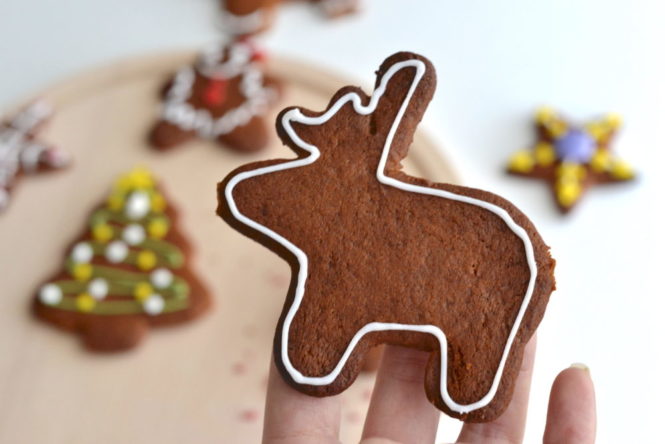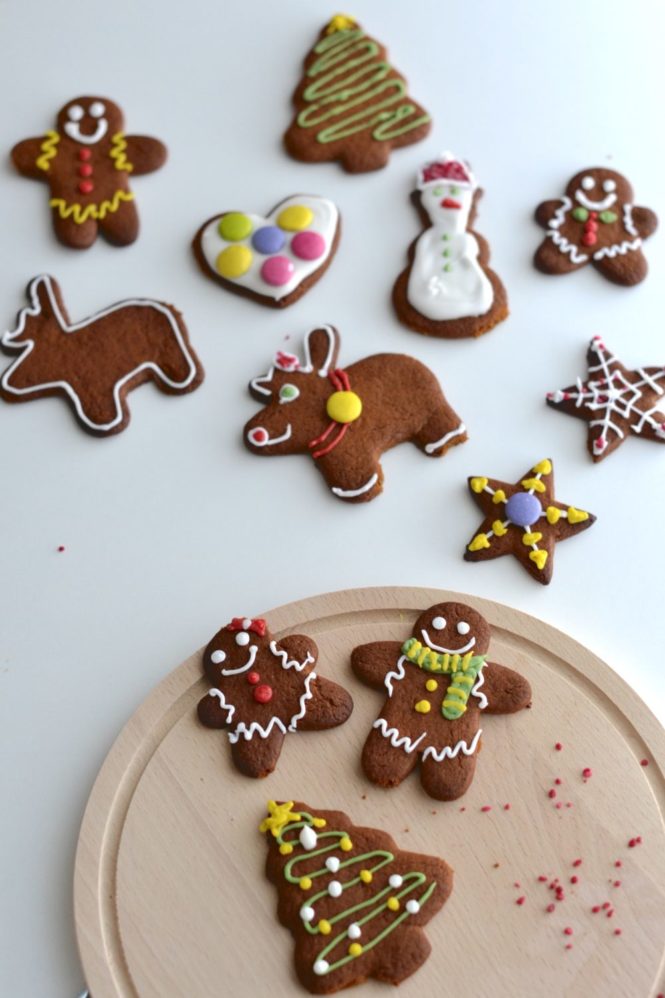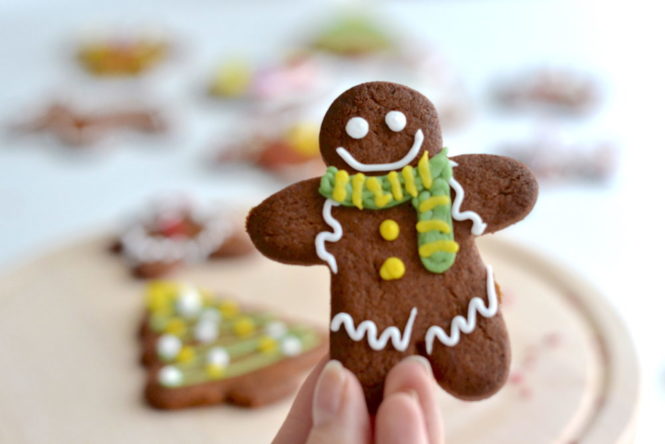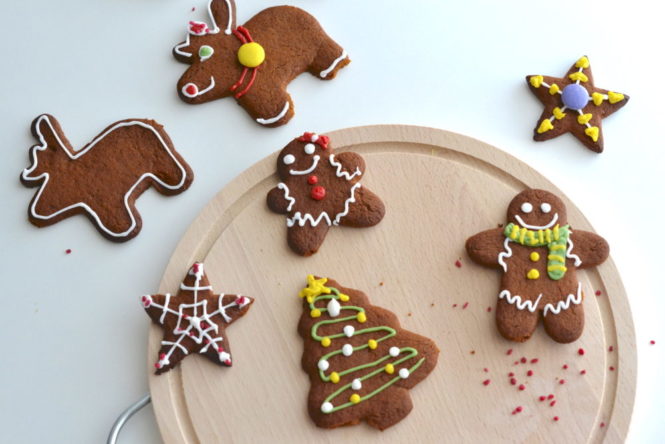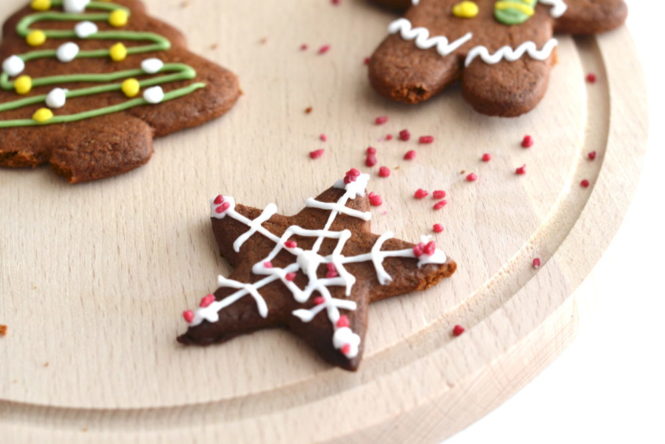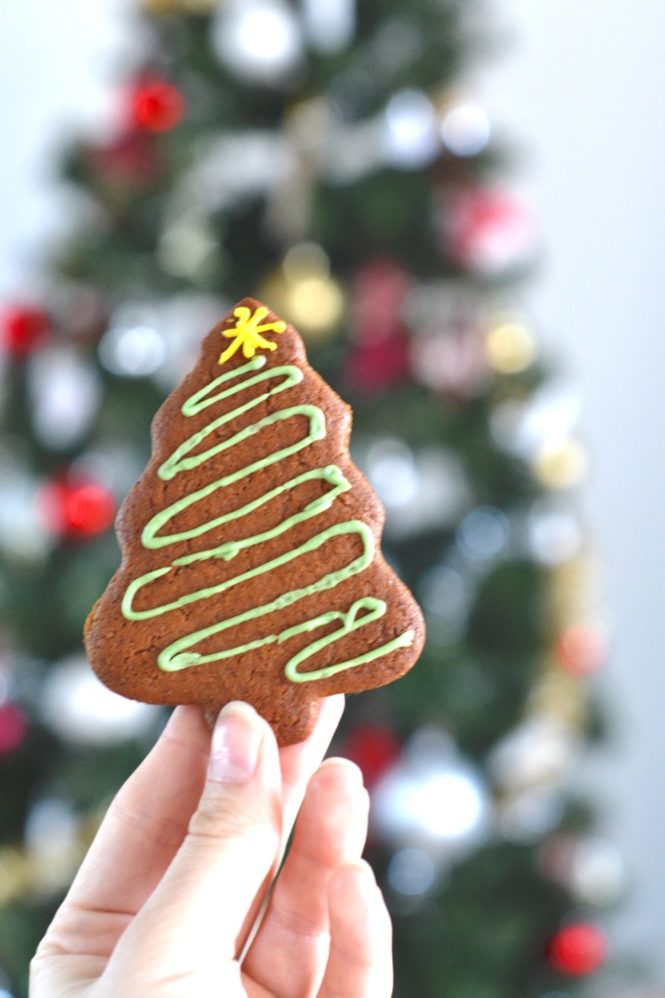 +++ Not too bad for a first batch, right ? +++
+++ Aren't those little gingerbread cookies cute ? +++
---
So… I hope you enjoy this article and you want to make your own Christmas gingerbread cookies now! And Swedish version please 🙂 ! Enjoy their preparation, and bon appétit !
Did you like this article? Do not hesitate to leave me a comment and to pin this article on your Pinterest!