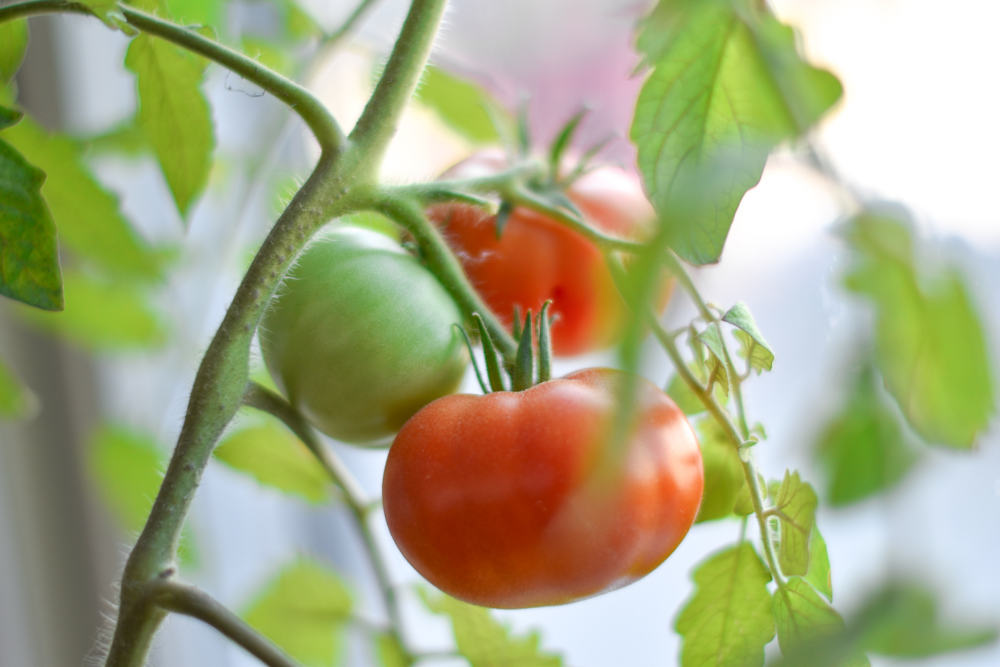 You don't necessarily require a garden or balcony in order to cultivate plants. More and more people are starting to garden indoors, and this trend even has a name: urban gardening. It is perfectly possible to grow a lovely personal garden and plant fruits, vegetables and aromatic herbs in your apartment. All you need is a luminous room or window sill and to follow a few simple tips. In this article, I explain how to start gardening indoors. And, it's also the perfect opportunity to stay busy these days : a time when many of us are confined to our homes and are looking for new ways to unwind, get busy, and nurture the creativity that is inside of us!
How to start gardening indoors and grow a nice urban garden?
What to plant indoors?
Not everything can be grown indoors, but there's still plenty of choice! For example, fruits and vegetables that can be grown indoors include tomatoes, chilies, capsicums, gherkins… As for aromatic herbs, you"ll be able to grow basil, coriander, mint, dill, chives…
Look it up! But there are many kinds of plants you can grow inside.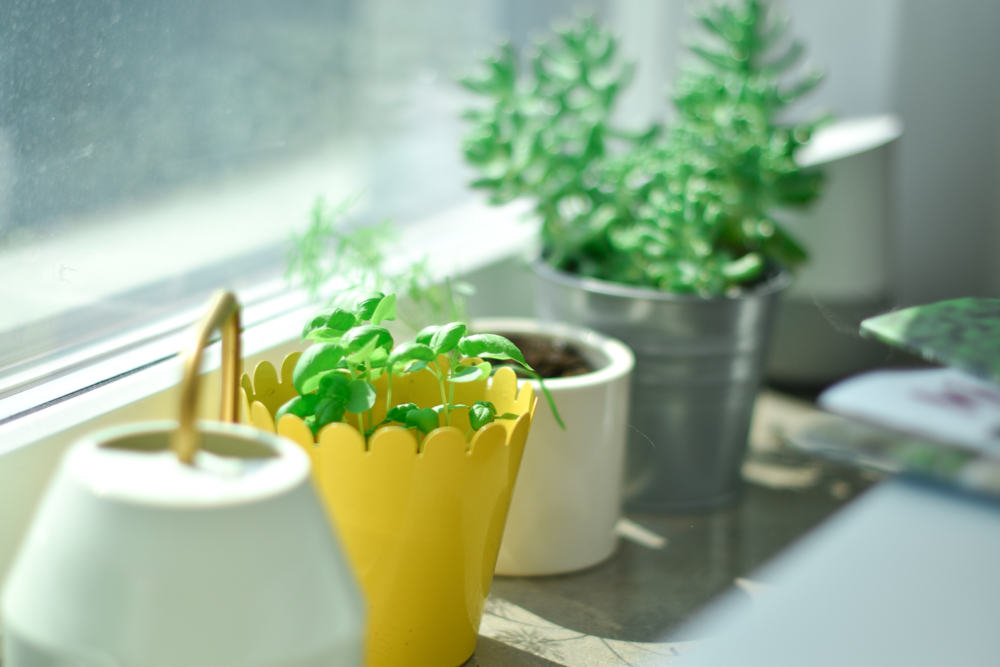 When to plant indoors?
It depends on the seeds! But most seedlings should be planted towards the end of winter until late spring. For harvesting, it begins in the spring and continues until the end of the summer. But again, it depends. Some seedlings can be planted and harvested throughout the year (like arugula for instance).
Where to plant indoors?
Of course, this is obvious, but if you have a balcony (even a very small one) it is ideal! But most people don't. The good news is that it doesn't compromise your dream of having an urban garden. Here's where to plant indoors:
on a windowsill
in a bright room near a sunny window
The most important thing is that your plants have access to the sun AND to the outdoor ecosystem (natural air) for several hours during the day. This is because many plants need, for example, insects (especially bees) to develop properly.  
Urban garden: How to start? Follow these few simple steps
Each plant has its own needs. When you buy your seeds, look for information on the back of the seed bag or ask the seller for advice. There are several types of pots ( made of clay, or plastic), as well as several types of formats (pots, boxes, etc). There are also several types of soils.
Not to forget: drill holes in the bottom of the containers to facilitate water drainage and not to drown the roots. To avoid dirtying your surfaces, you can place a plate under each container. Otherwise, another solution is to put gravel or clay balls (you can buy them) at the bottom of the recipients. 
---
That' s it for all my little tips. We have been growing plants for three years here, each year towards the beginning of spring, and we have been planting a lot of good things. We enjoy it! Below are a few photos of the planting and harvesting of the past years, and this year we already have a lot of tomato plants growing. Can't wait to savour them all!