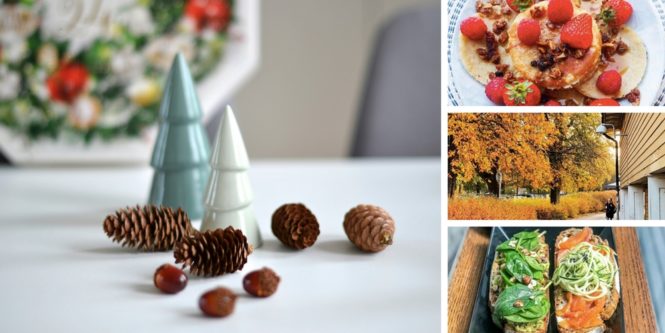 Hello my little cats! Today I want to start a new series of articles. A monthly series that will echo a special hashtag that I created on instagram a few months ago: #instantplume (in english "the plume time" – "plume" coming from "plumedaure", of course). Have you ever seen it on Instagram? For those who missed it, here is some explanation : the Instant Plume is born from a desire to share little things, little moments that matter. Little things that make us happy, simply. A good meal, a sweet scene, a good memory, an object that we like, a moment in particular … whatever it is worth to be remembered. I created this hashtag on instagram so that we can share these little moments between us, and so that we can find them at any time. Why ? 1) Because I am convinced that happiness when shared is multiplied and spreads good waves to people. Seeing all our little moments of happiness and all those little things can easily make us smile. 2) Because I love these moments of sharing and this allows me/you to discover new accounts, new people and 3) Because this is totally in phase with why I created my universe on social networks : SHA-RING things (I let you read the presentation of this blog and why it exists here). So I decided this month to make live that Instant Plume also on the blog from now on ! The idea will be to present each month my little favorites things of the previous 4 weeks, simply. And the idea that I would like also is to learn about YOUR favorites too, that you can share me in comments or via the hashtag. A moment of sharing. #instantplume. Sounds good ? So here we go for the first article !
The Instant Plume (#instantplume) of November
So how will this happen each month? First of all, I'll introduce you to a few things discovered, re-discovered, or just things that I particularly loved the previous 4 weeks. Always with the aim of sharing what has the merit to be known, or just to spread good vibes.
Then, I'll show a few #instantplume posted on Instagram that I particularly liked. You are more and more to share your little moments with me, with us, and that fills me with joy. THANK <3 Sincerely, it's my little evening ritual. Every day before bedtime, I look at your photos, read your legends and it makes me so happy !
The little things & small pleasures of November
In the mood for Christmas… 
As soon as Halloween is over and November comes every year, I can not help but think of Christmas coming and to get in the mood, don't you? So I must admit that more and more Christmas decorations are appearing at my place. I have a big crush on the decorations from Søstrene Grenes, these two Danish sisters who make beautiful Scandinavian home design at a mini price. I fell for cute little Christmas trees among other things. Super cute !
Only two more tiny weeks of patience and I will have the right (haha, pact with my darling that prevents me from doing it too early each year) to put on the Christmas tree and really go into "Christmas" mode. Can't wait. On the program, Chritmas Spotify playlist, Glögg (Swedish hot wine) and decorations. And you, when will you take out the Christmas tree & decorations?
From the 1st of December I'll also open the advent calendars ! Oh la la can't wait for this either ! By the way … know that there will be some sort of advent calendar on my social networks from December 1st to 24th, with lots of nice prizes to win for YOU <3 I just really want to spoil you.
All these competitions will be posted on Instagram but also on Facebook. Do not hesitate to follow me on both to not miss anything (and to participate on both as this will double your chances of winning!)
To follow me on facebook it's this way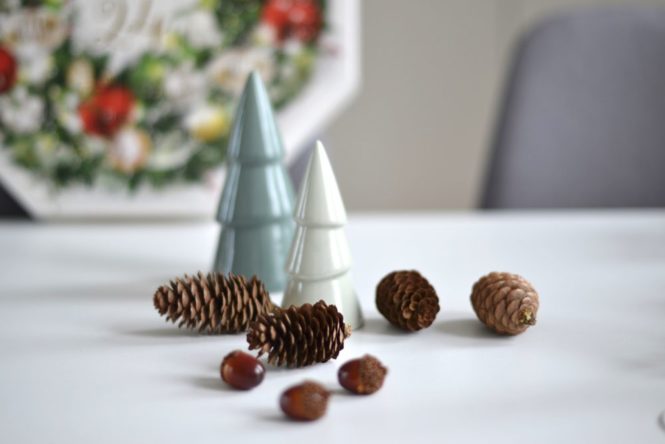 Recent favorite! This new foundation from Make Up Forever. The ultra HD foundation or the perfect foundation for selfie addicts, hihi. No but without joking, when I saw it with its "professional 4K to perfectly reflect the light of the flashes, and to give a perfect skin when appearing on screens," unintentionally it "rang a bell" in me: ). I take a lot of photos for the blog, snapchats, and sometimes I even make YouTube videos, so… it made me curious. And I confess that it's great ! Not only to be beautiful on the screen (c'mon … it's not only about screens and all this digital world in life! The "real" world is more important! #yesmum), but also because it is super fluid and therefore easy to apply! Then, another good point: it perfectly hides the imperfections while remaining ultra natural. I JUST LOVE IT!
You, pretty reader looking for a new foundation, I can only recommend it! In addition it exists in so many different colors so everyone can find what's needed.
I also took the opportunity to try on a nice lipstick, which I also like a lot. A perfect color that goes well with my autumn looks, a very good tenue without the "indelible" side that I don't really like (= so it's actually also easy to remove).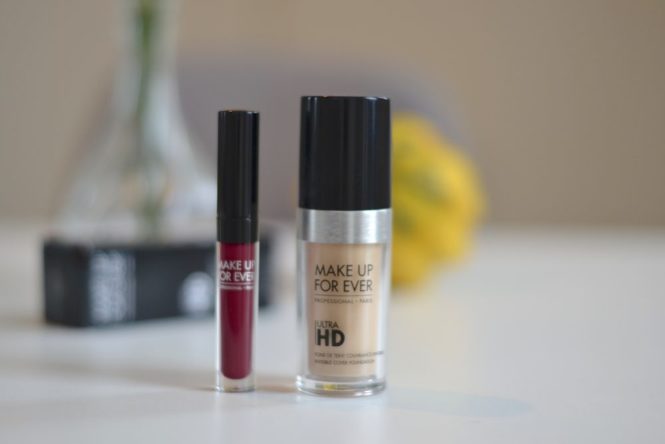 Find the foundation here / the lipstick here
Next weeks are going to be FUUUUN
The upcoming weeks are so exciting ! First of all, I am really happy because tomorrow morning 6am we are heading for Stockholm, the beautiful Swedish capital! Since 2 and a half years I live in Sweden, it was time! Do not ask me why I waited so long before going there … because I wonder myself. Lack of time, lack of opportunities, simply. Count on me for some snapchat / insta stories (if you do not follow me on both platforms my account is @plumedaure for both), photos on instagram, and of course a guide for Stockholm here on plumedaure.com soon !
After Stockholm, it's time for a week in Paris! The objective is to meet a client (in the North of France that I had never visited before, #Lille #Roubaix #omw!) and then enjoy some family and friends time, as well as some blog events. It's going to be cool !
As soon as I'm back from Paris, it's not over! This time it's a couple of friends who join me in Malmö / Copenhagen for a long weekend. It's always such a pleasure to have visitors ! In addition they will come during the holiday season: the prettiest!
Then, for the Christmas holidays, we head for Spain with family, in Valencia, to celebrate Christmas under the sun surrounded by those who count. After a quick stop in the beautiful Swedish countryside, Frennarp, for a pre-Christmas with the other part of the family. As for New Year's Eve, it will be in the Swedish forest, at a friend who has a nice property with Nordic baths! I can not wait <3
+++ And you, what's planned for Christmas / NYE ? +++
Your #instantplume of November
Each month I will present you a few little #instantplume that I particularly liked ! Thank you again for sharing all your little things & small pleasures, they spread good vibes to everyone who visits this hashtag!
Your nature #instantplume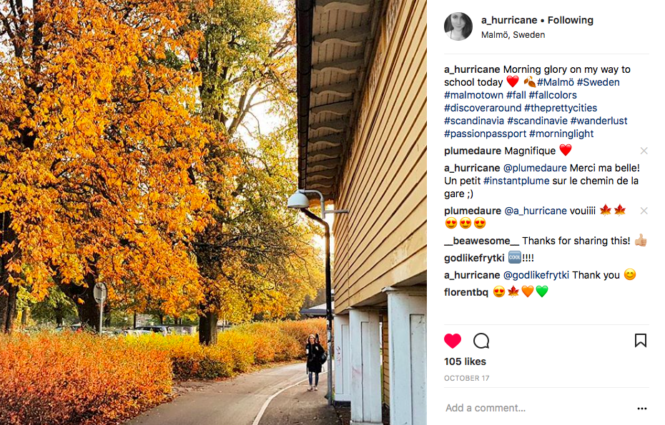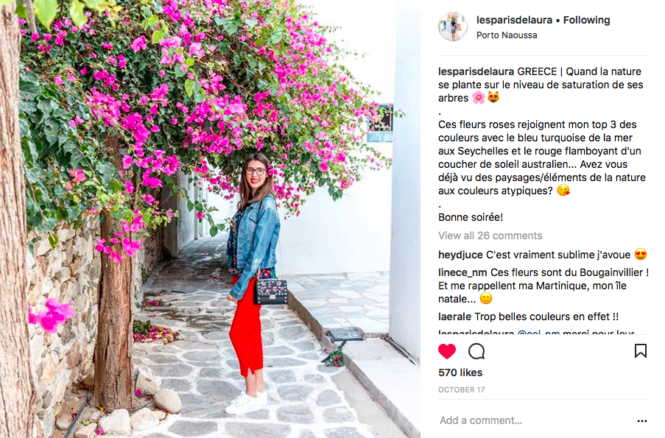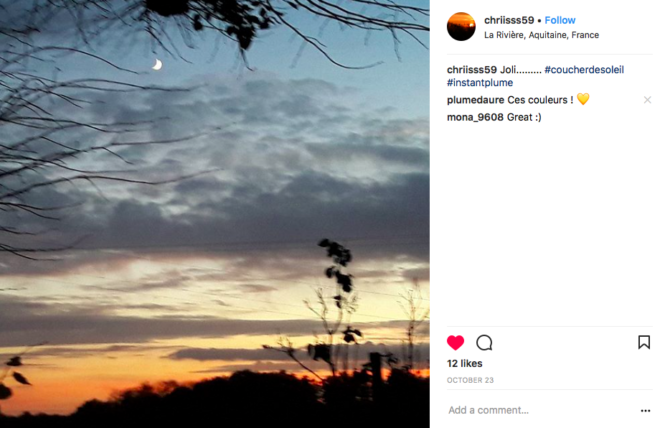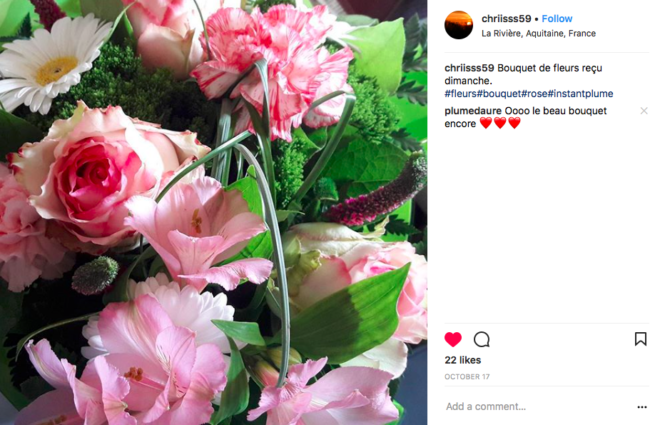 Your yummy #instantplume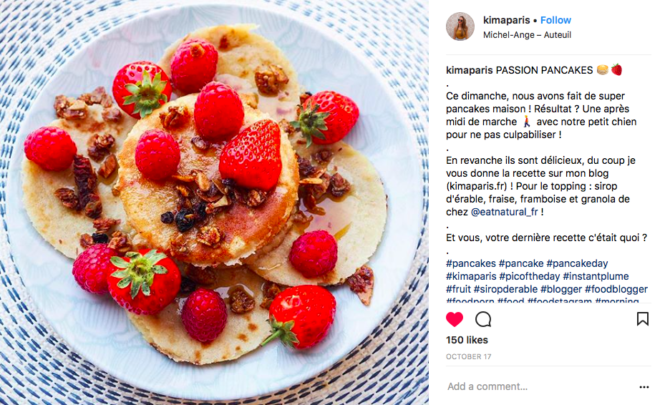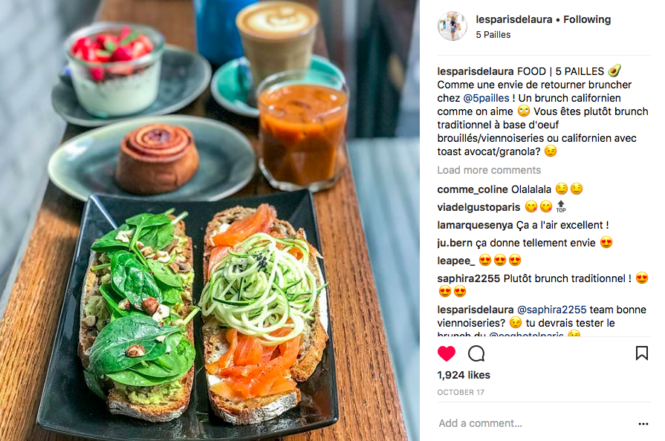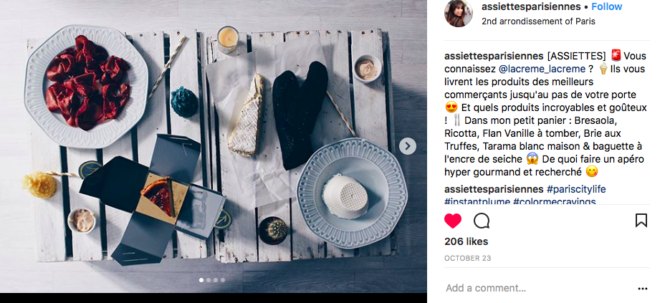 Your autumn #instantplume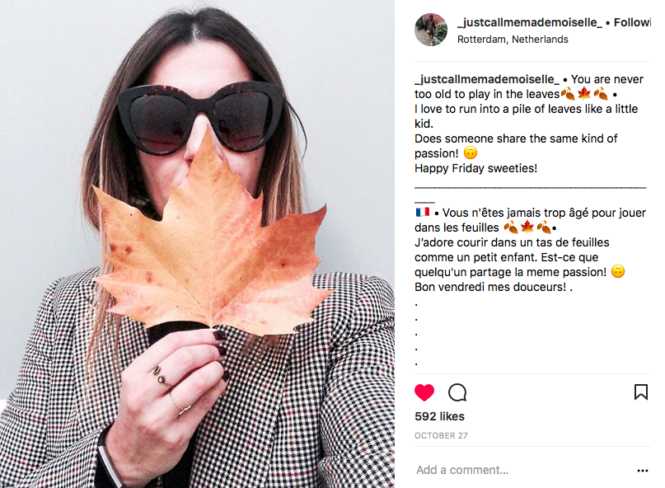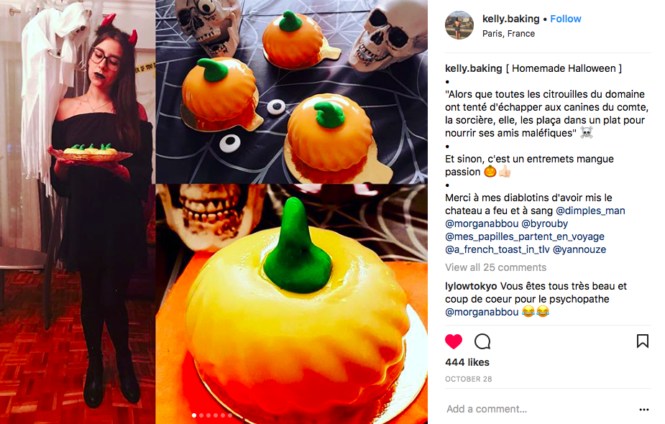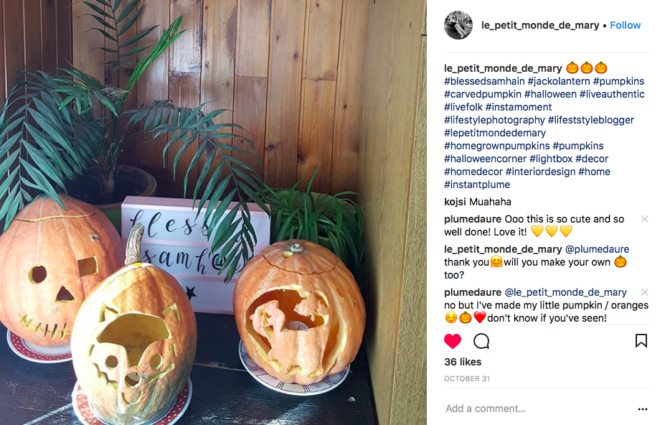 Your cozy #instantplume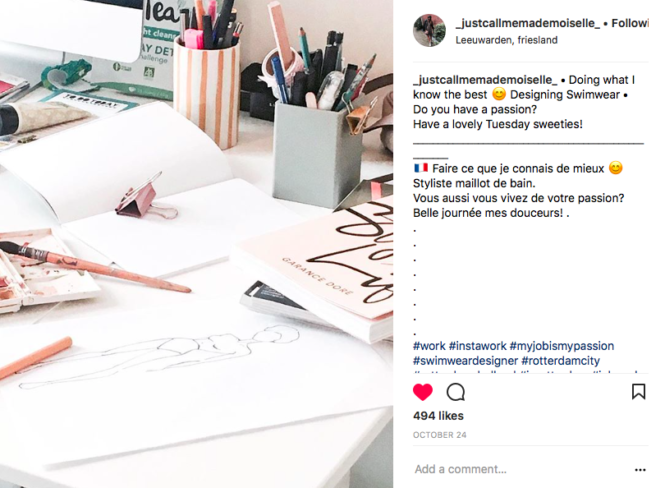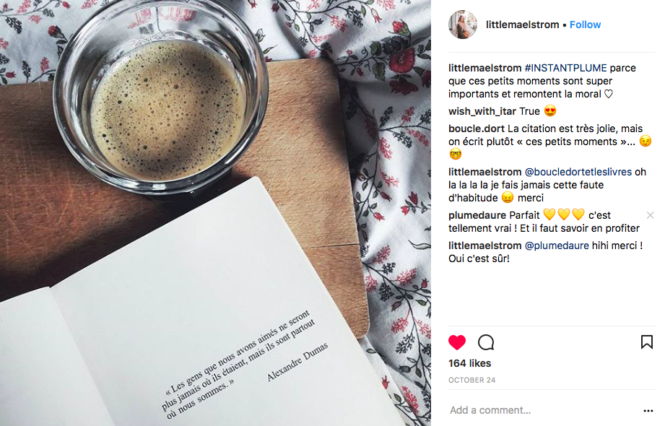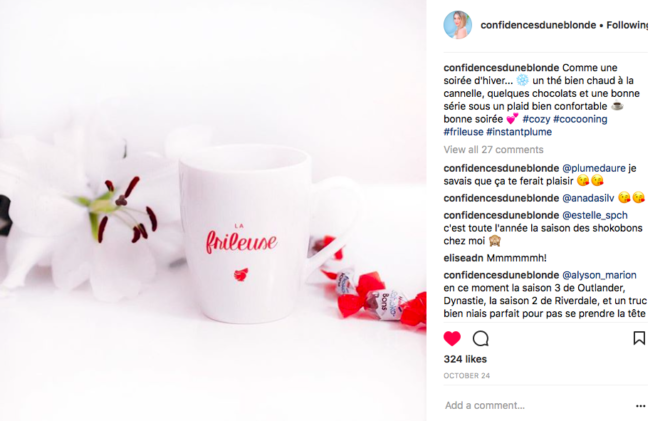 …and so much more …
… it's impossible to choose everything and show everything but DO know that I look at them ALL …
… and that they are ALL too cute!…
Here you go my little cats! I hope you have enjoyed this new article series ! <3 Lot of  big kisses and do not hesitate to start using this hashtag to share your little happiness moments on your social networks!
* And you, what was your little happiness moments of the last weeks? *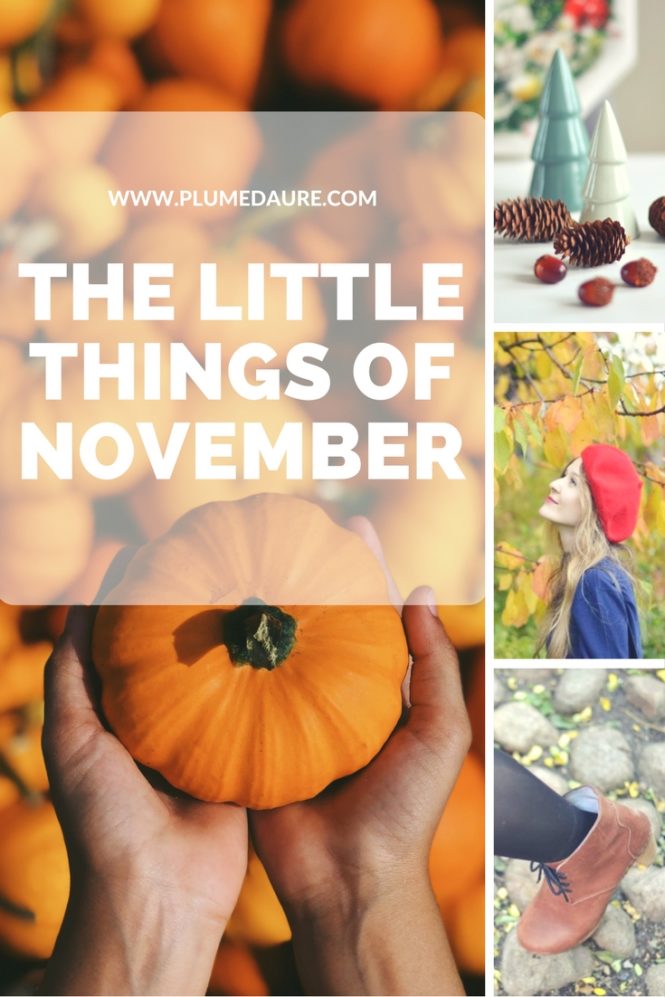 ---
Credits : 
This post contains affiliate links from ShopStyle
SaveSave
SaveSave