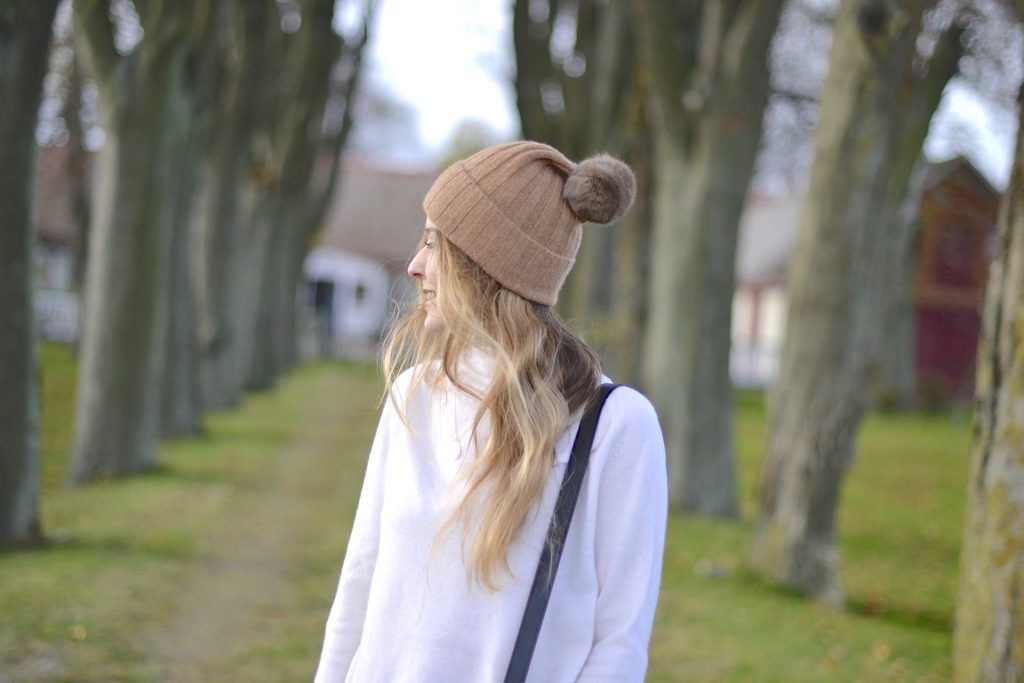 Hello babes ! Today I present you one of my favorite looks for this fall / winter. Why ? Because it is INFINITELY cozy and comfortable! And also very warm! When I wear it, I just feel like I am in my pajamas, but even softer! And while keeping a pretty look, of course! Isn't it nice to have the feeling of staying in your duvet all day when it's cold outside? Yeah, right? So I give you my ideas to compose a cozy look!
Cozy outfit for autumn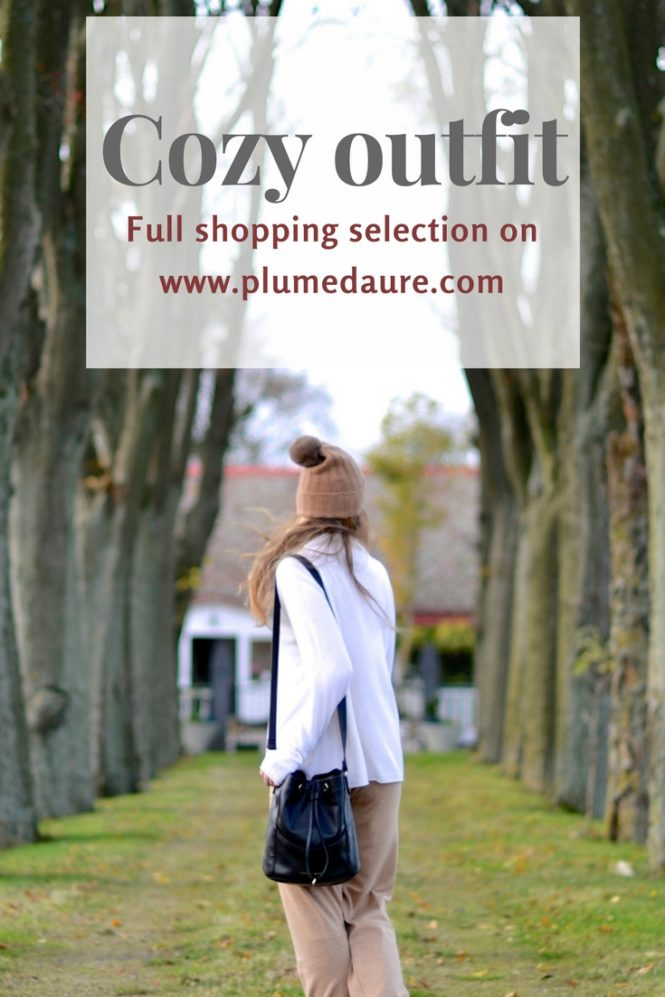 In fact the basis of a cozy look is rather simple: combine only soft pieces and if possible in light tones for a cozy and winter look effect !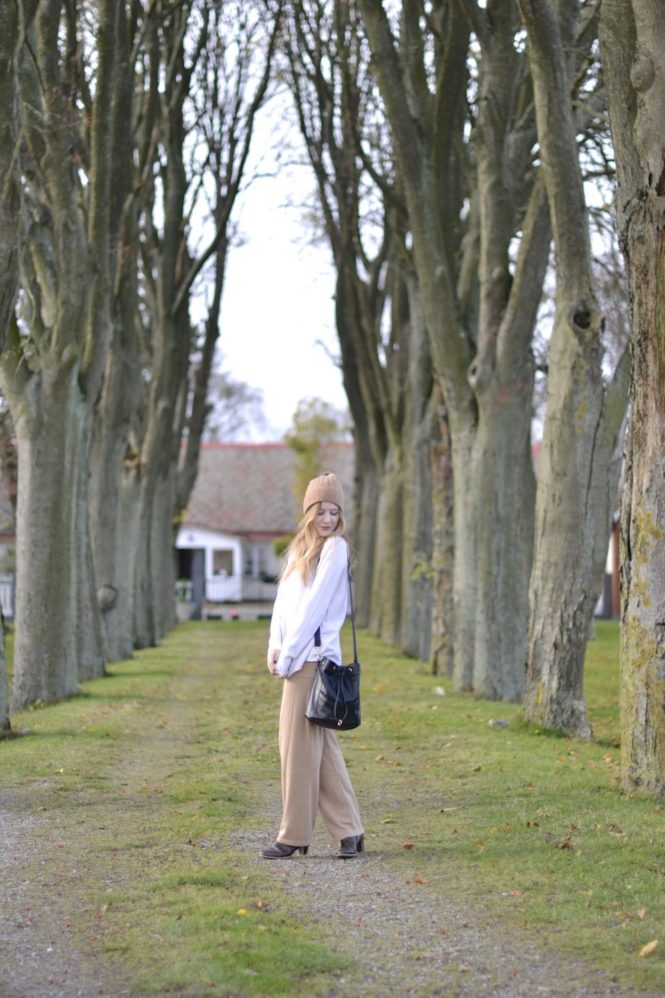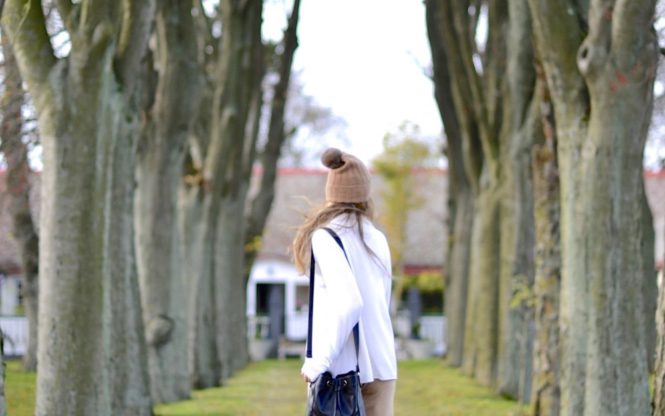 All the pieces of this look come from Winser London, a brand that I love and that I had already presented in a more summery look here. What I like about this brand is the simplicity & quality of its timeless pieces, which are beautiful basic that last for long. I know that when I fall for a piece, I won't get tired of it and it will last in my dressing ! In addition to this, all their cuts are ultra feminine ! It's a brand for women and young women, not for teenagers, and with these pieces I get to feminize and mature my look without thinking too much about it. To me this brand is a gem, don't hesitate to check it out more!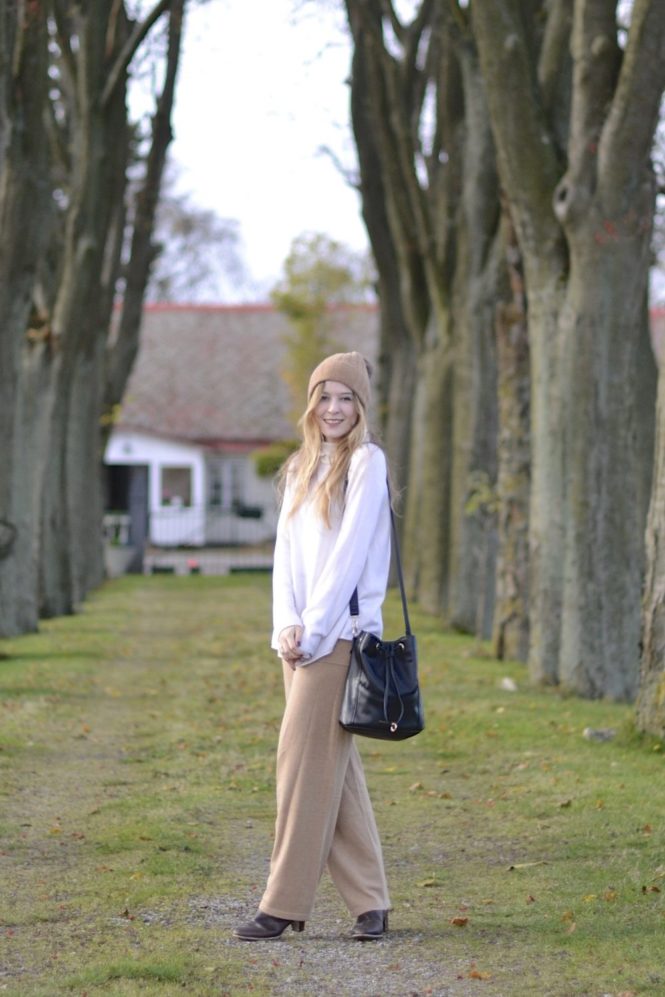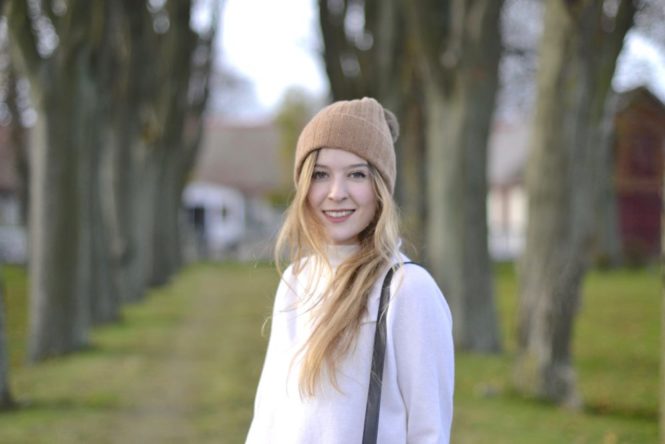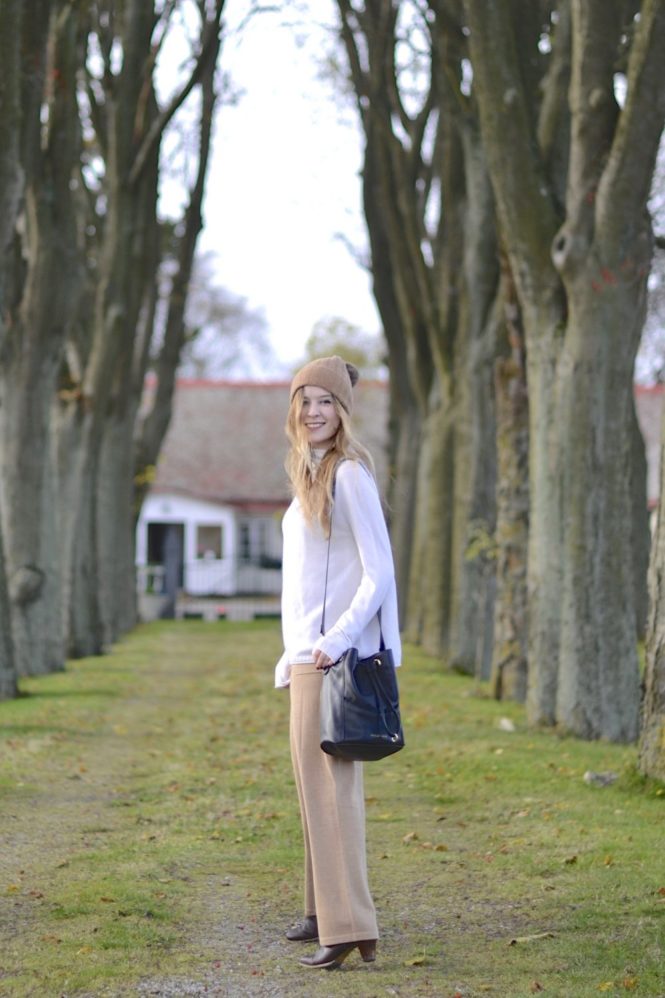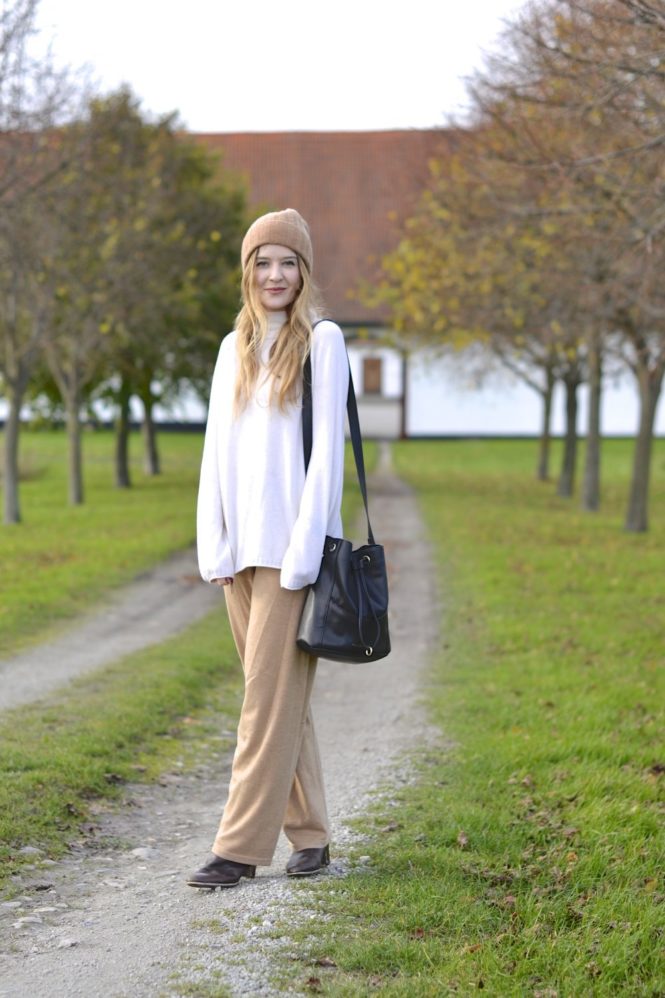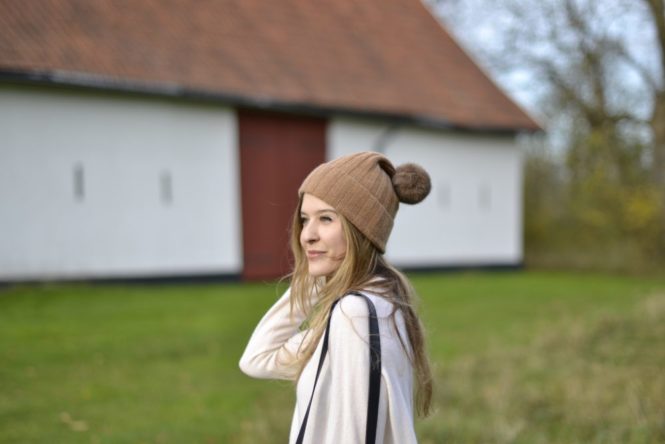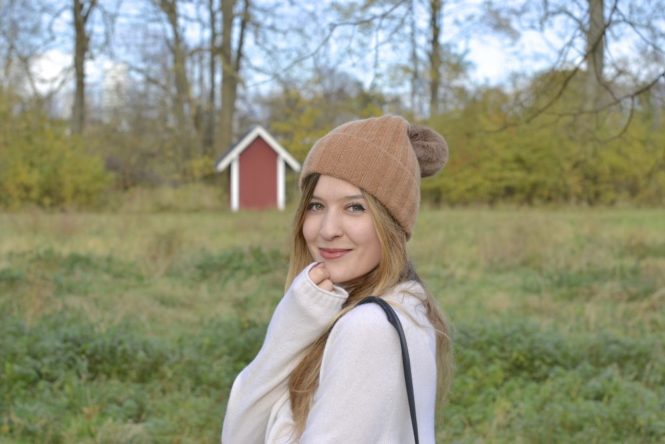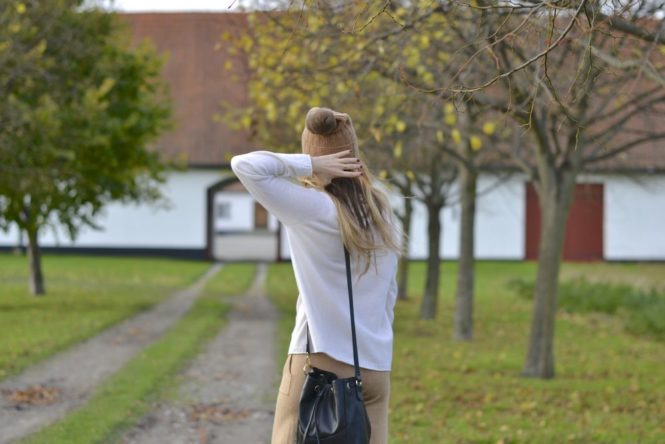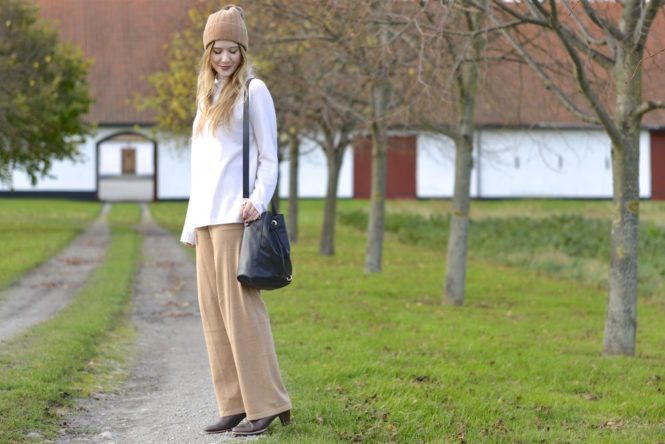 To shop the same items from Winser London, it's this way : ivory cashmere funnel jumper, silk cashmere wide leg lounge pants, and cashmere hat with detachable pom pom. 
The bag comes from Maison Gaja.
Finally, my boots are also boots all stuffed and super soft and cozy. I have not found the same boots online but here is a selection for you:
All the materials in this look are so soft to wear … it's crazy! As I told you in my look last week when I wore a cashmere scarf, I more and more want to shop for quality. Less but BETTER, and especially for the winter. It's so cold here that there are not many solutions to stay comfortable and warm: you must shop fabrics that really, really keep you warm. Moreover, when I buy some clothes it is a pleasure to know that I will keep them for a long time, and that their quality will make the price worth it since they will become basics in my dressing. Here as beautiful warm and qualitative materials to fight the cold: mix of cashmere, merino wool … a real sweetness! Have you tried ?
But in any case this is the secret for a cozy look, not complicated at all! Comfy pants, a comfy sweater, a cute and warm hat and you will feel like staying in your duvet all day long!
++ You just wanna sleep in all this right ? ++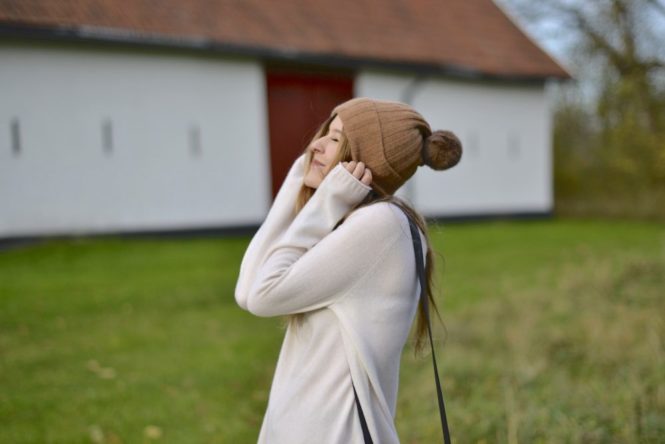 So sweeties … that will be all for today. I hope you enjoyed this cozy selection! Have a nice start for your week <3
---
Credits : 
This post contains ShopStyle affiliate links
SaveSave
SaveSave
SaveSave
SaveSave