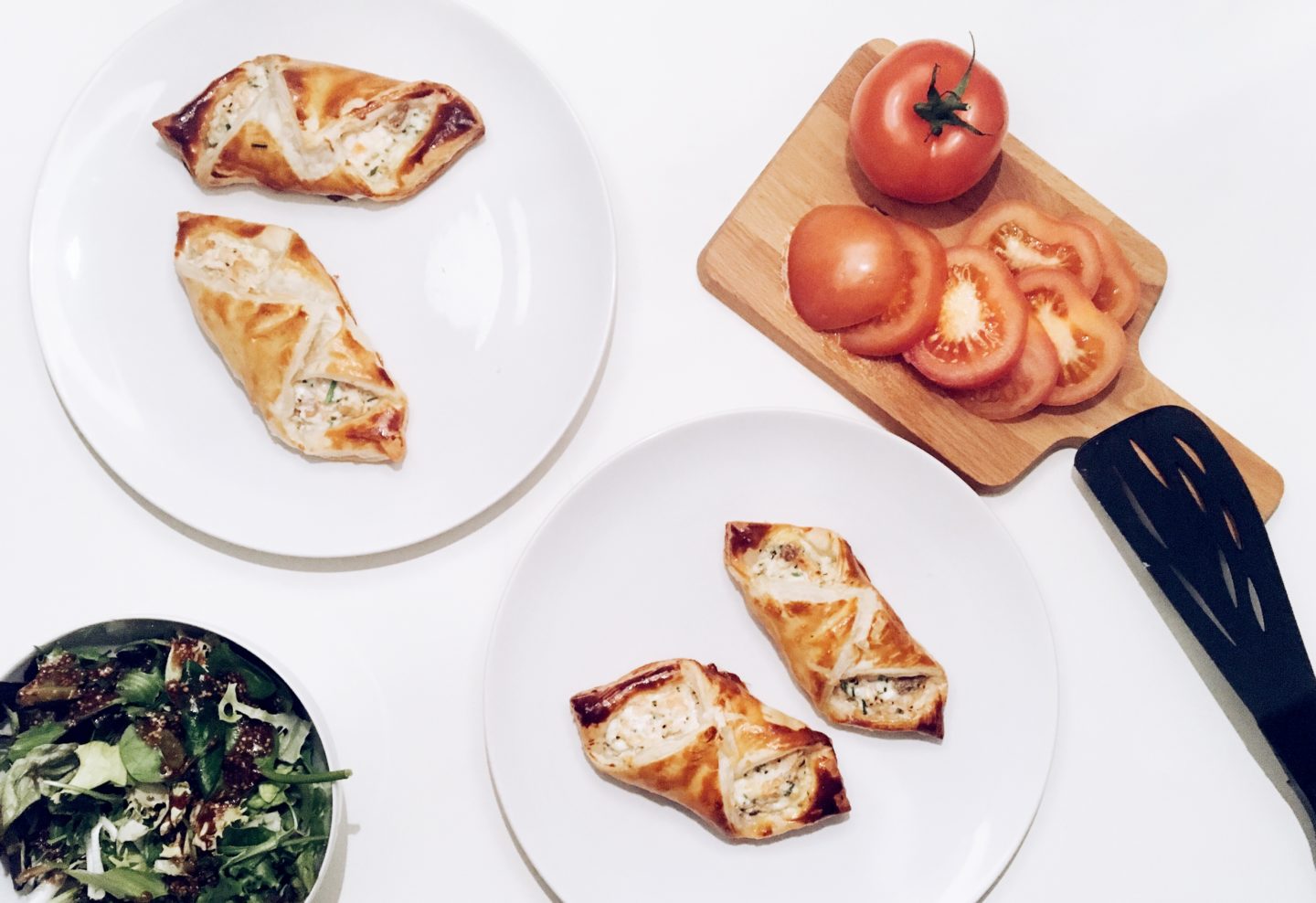 Hello beautiful ! Today, for once it will not be an sunday look post, but a #foodie one ! <3 Because I tested a delicious recipe that I HAVE to share with you, for the happiness of your taste buds! And because after all, changing a little is nice too! Isn't it ? 🙂 So who among you likes smoked salmon? Yummy … right? Well, this is a simple, fast and delicious recipe for you today : salmon cakes with cheese, fresh garlic and herbs. Want to grab one ?
My salmon cakes recipe : tasty and simple
I decided for the first time to post this article a little earlier than usual this Sunday, so you can even make this recipe tonight! 🙂
How to make this recipe : 
INGREDIENTS :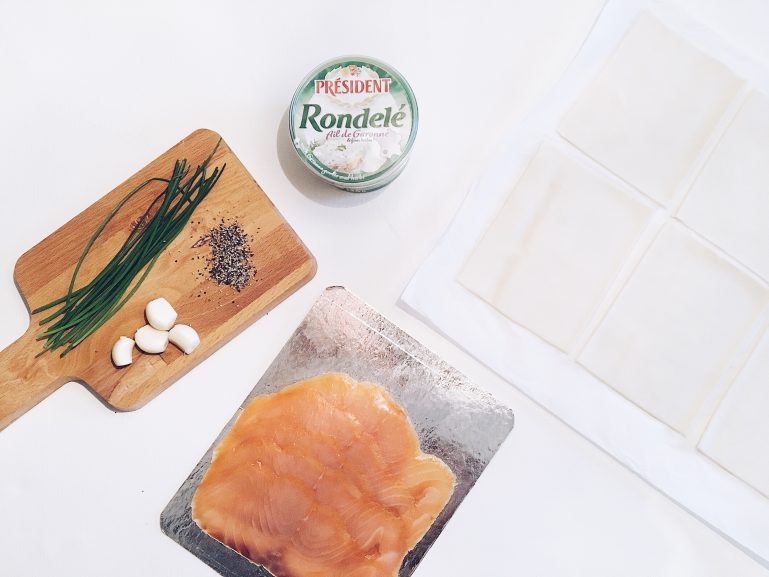 For 6 salmon cakes : 
A bouquet of fresh chives
Black pepper
A few cloves of fresh garlic (to be dosed according to your tastes, personally I used 4)
Smoked salmon (about 100-150g)
Fresh cheese with garlic and herbs (you can also replace with another fresh cheese or ricotta cheese)
Puff pastry
Two egg yolks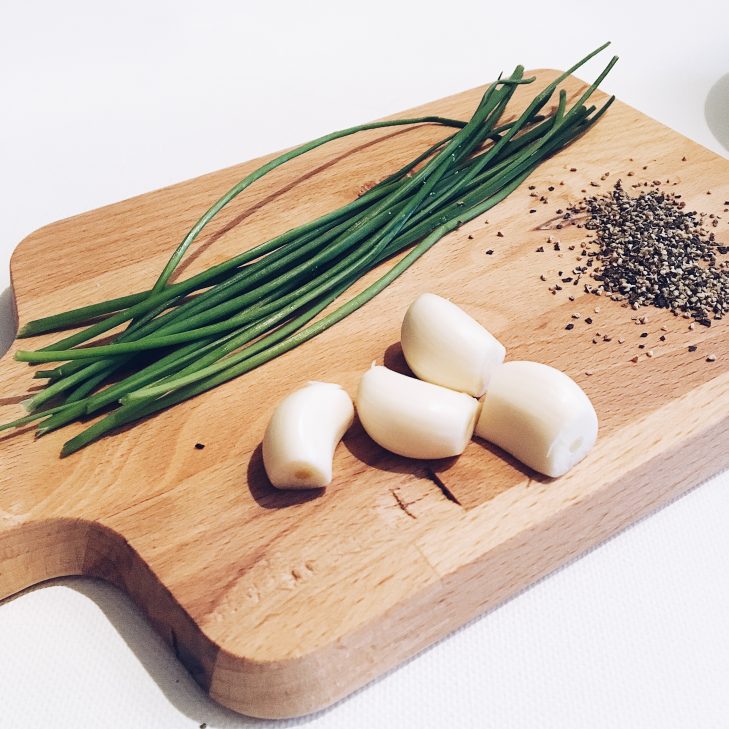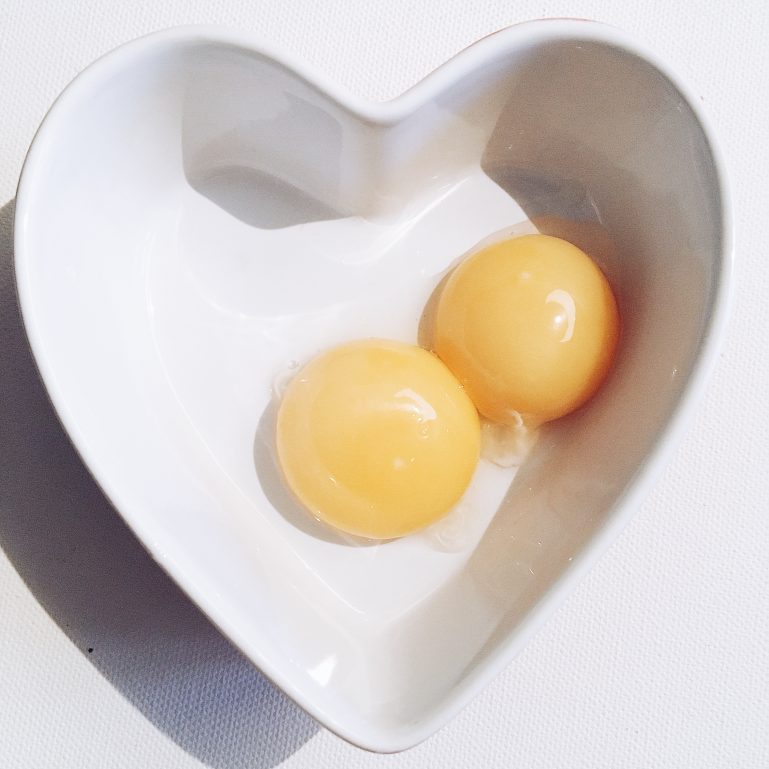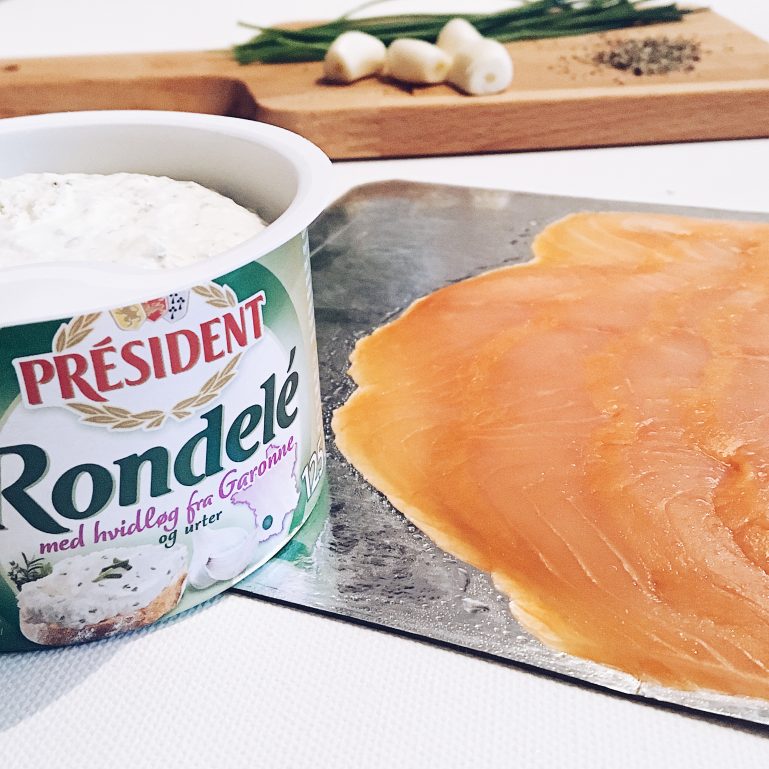 RECIPE : 
First : 
Finely chop the chives, and cut the salmon into small cubes.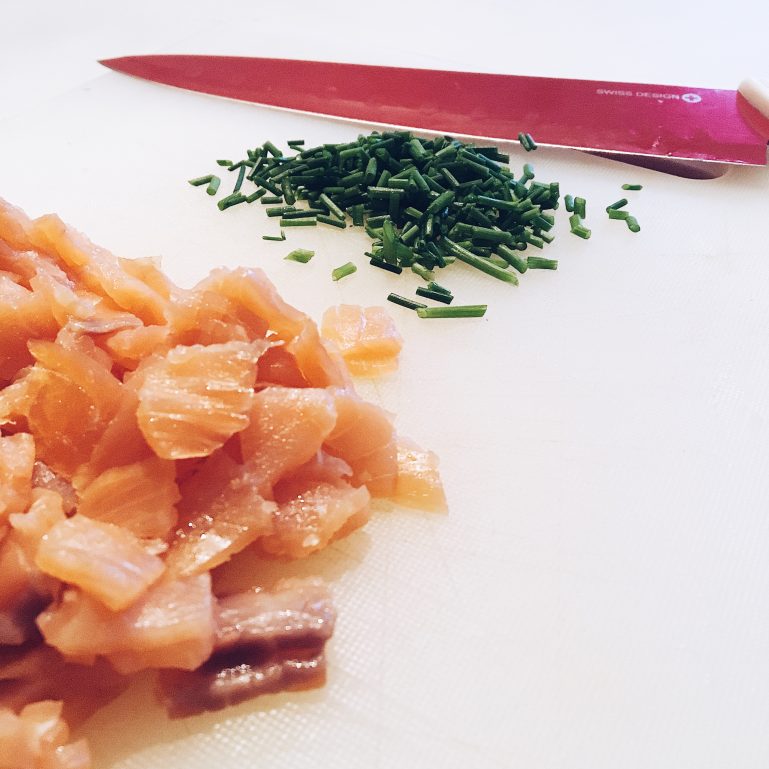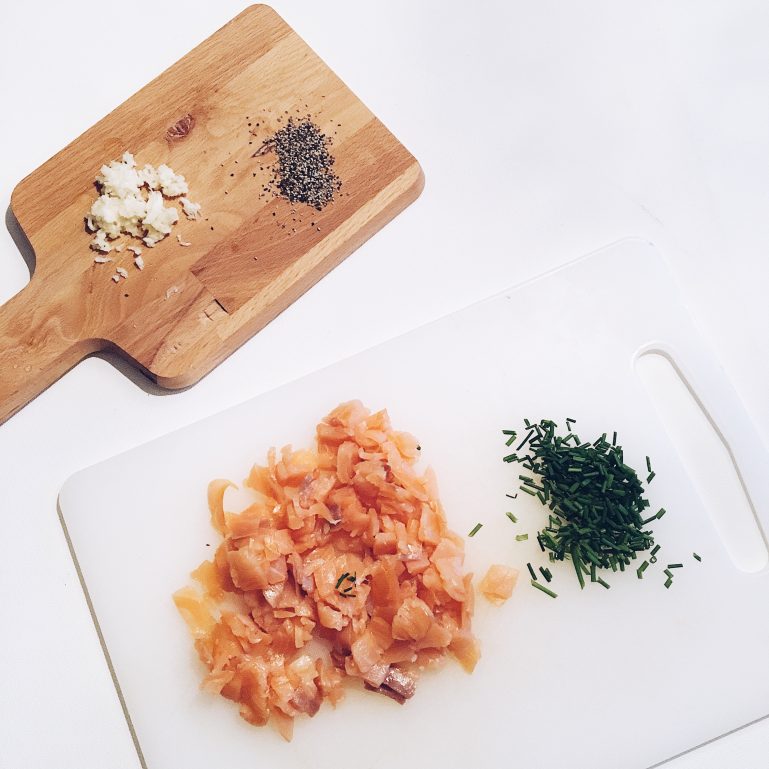 Mix the salmon, the chives, the cheese (all the cheese, yes yes) in a bowl. Well, I never said that this recipe was light, haha. Also add the garlic using a garlic press or finely mincing it if you do not have a garlic press.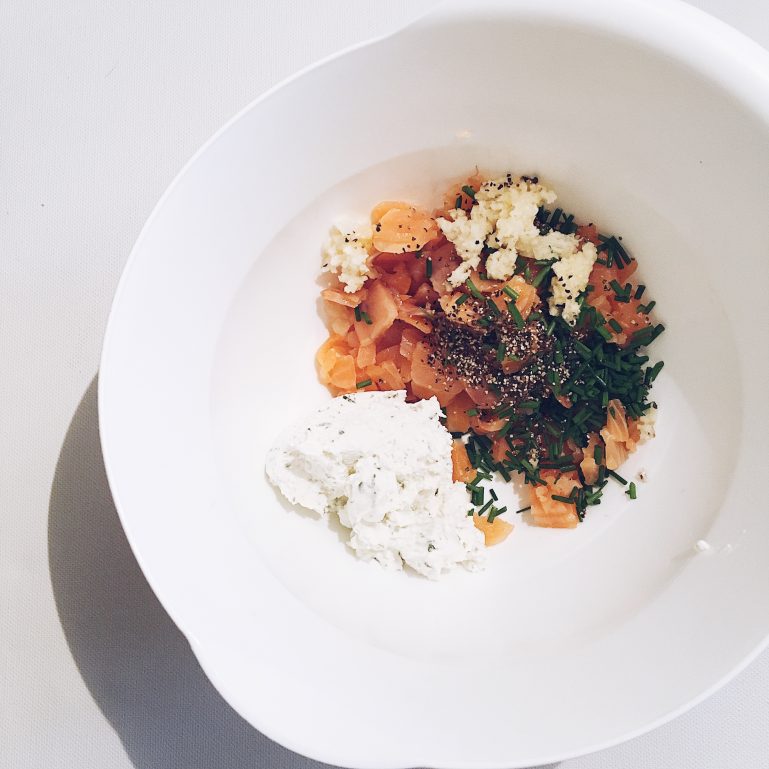 Mix well! (Be careful not to eat it directly with a spoon! Not allowed!)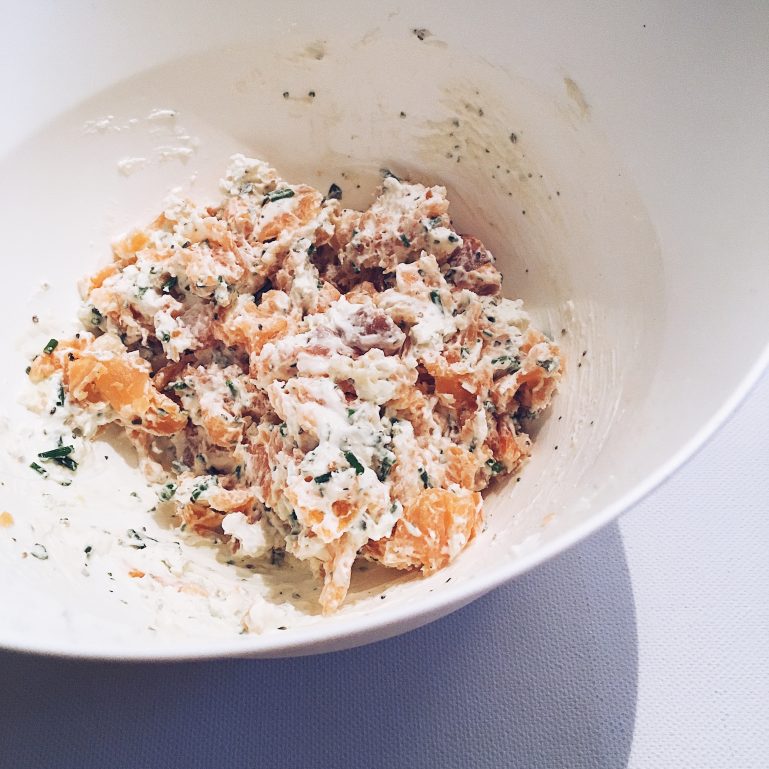 Then, take your puff pastry and divide it into 6 rectangles.
On each rectangle, place a little bit of salmon-cheese preparation. Diagonally and without going up to the edges.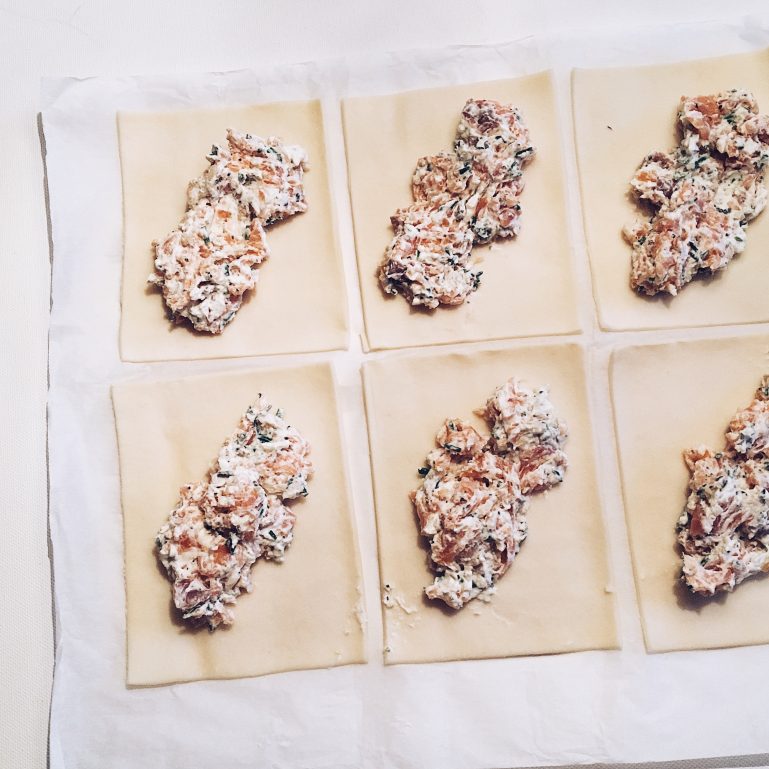 Fold one corner of each triangle and its opposite to form a small crescent, sticking the two ends together so that it stays in place during cooking.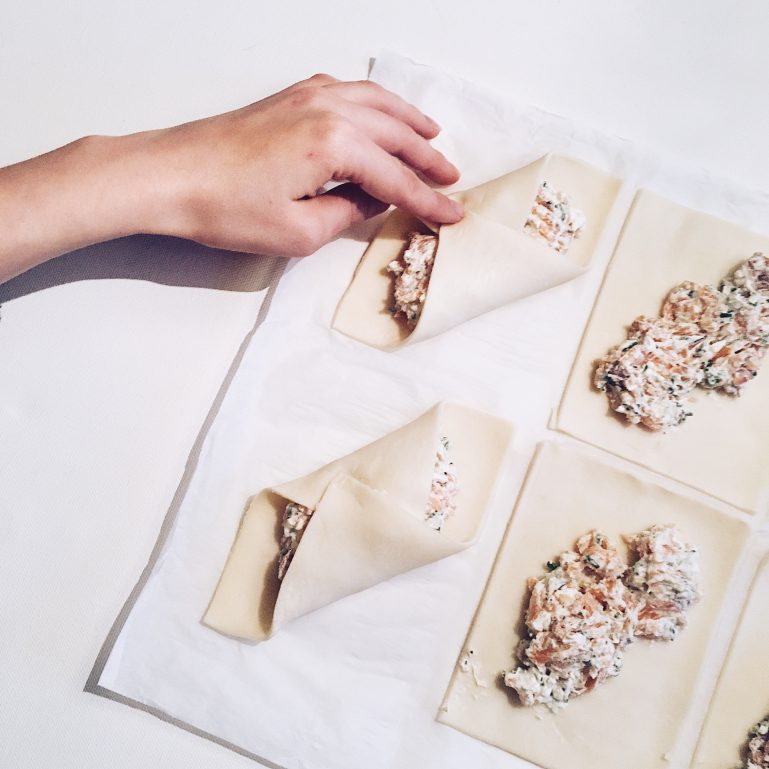 And voilà ! (almost done!)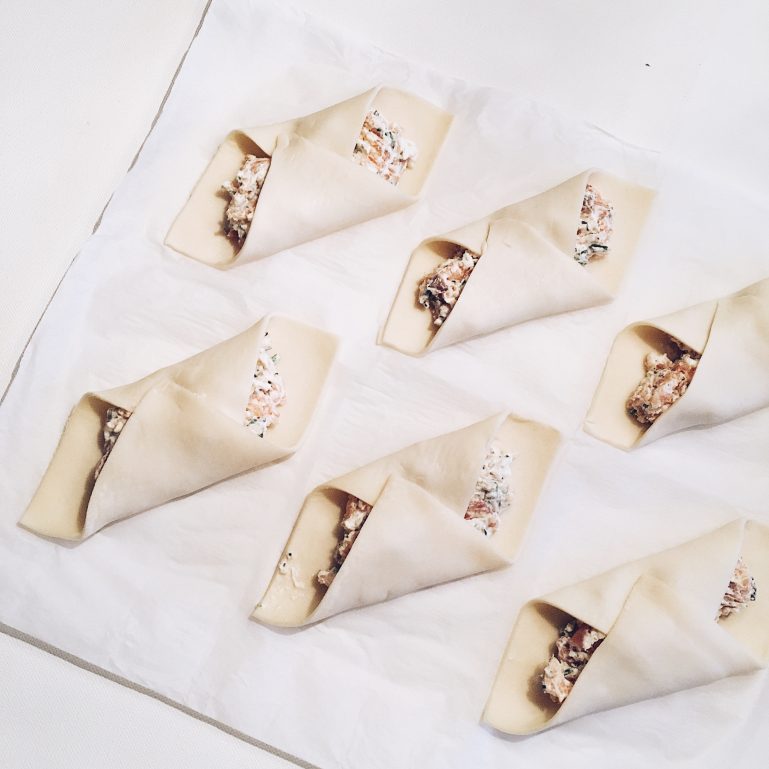 Then, mix the two egg yolks and cover your salmon cakes with some of it (this will help them to grill in the oven … yum!).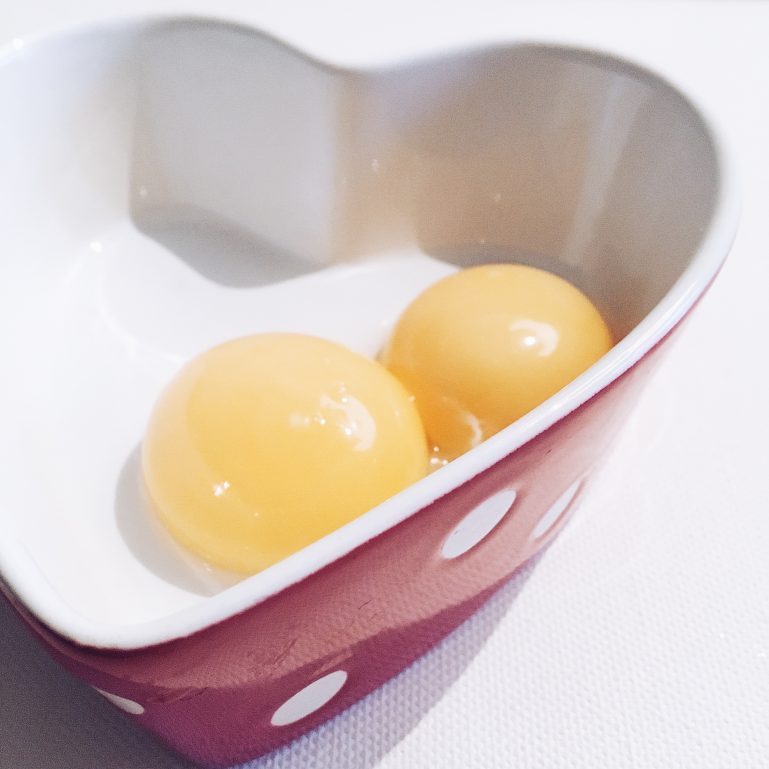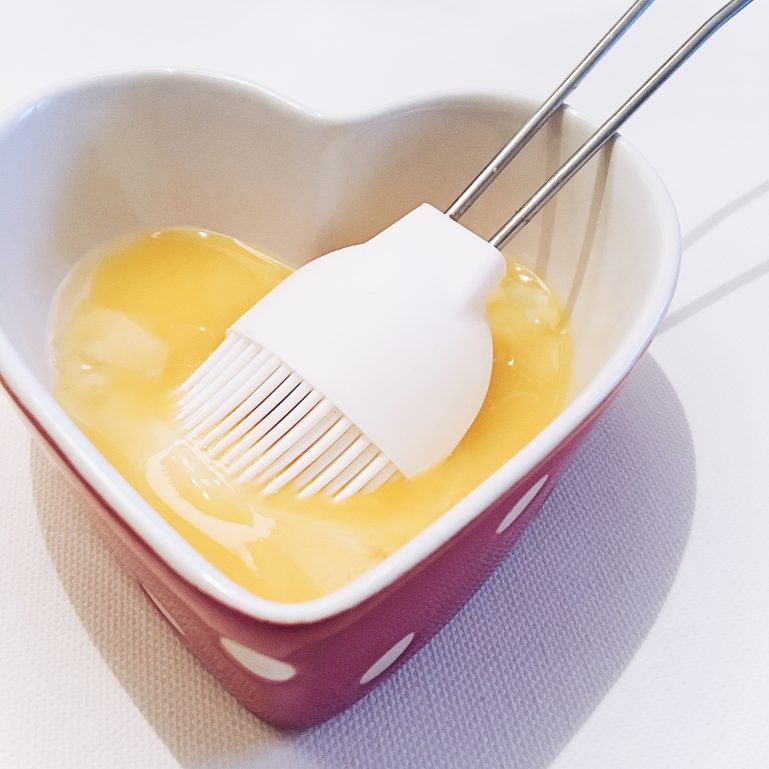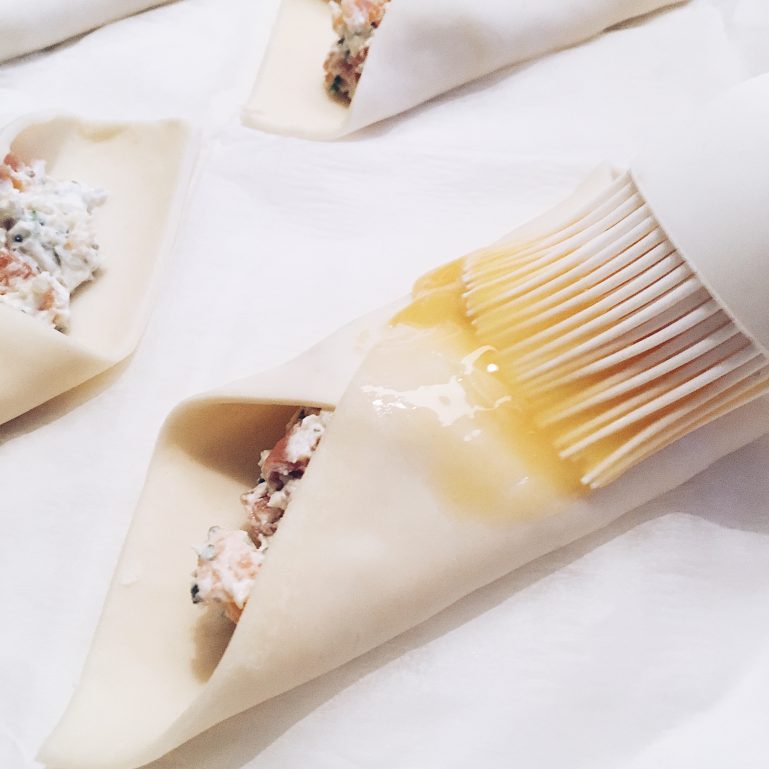 Here you go ! All you have to do now is baking them ! Place your little creations on a plate covered with oven paper and let cook for about 20 minutes (to be checked) at about 180-200 degrees.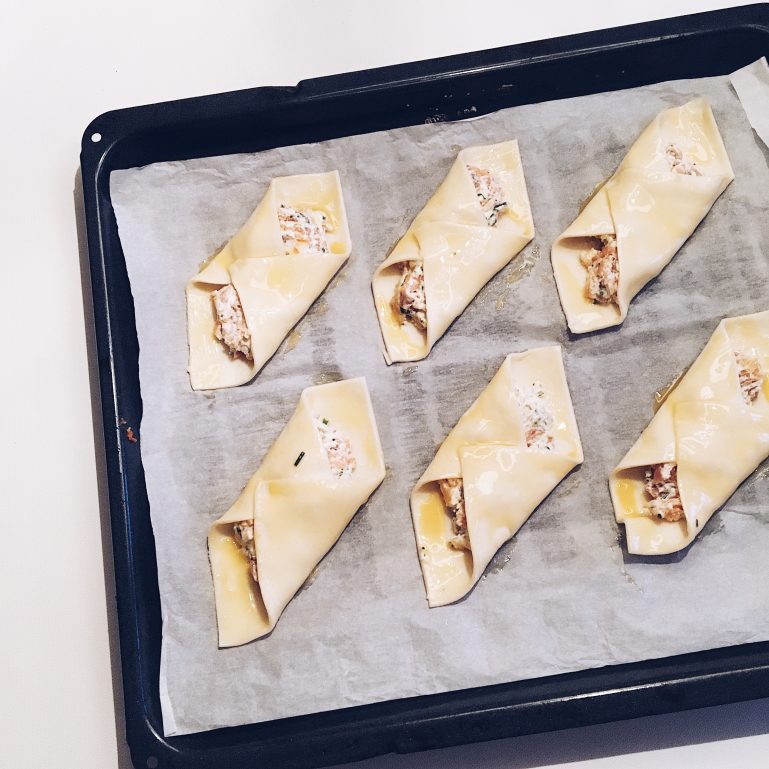 Serve with some salad for a balanced, colorful and healthy meal. Here, a delicious mixed salad with some french mustard dressing and some delicious tomatoes with salt and a drizzle of olive oil!
Bon appétit !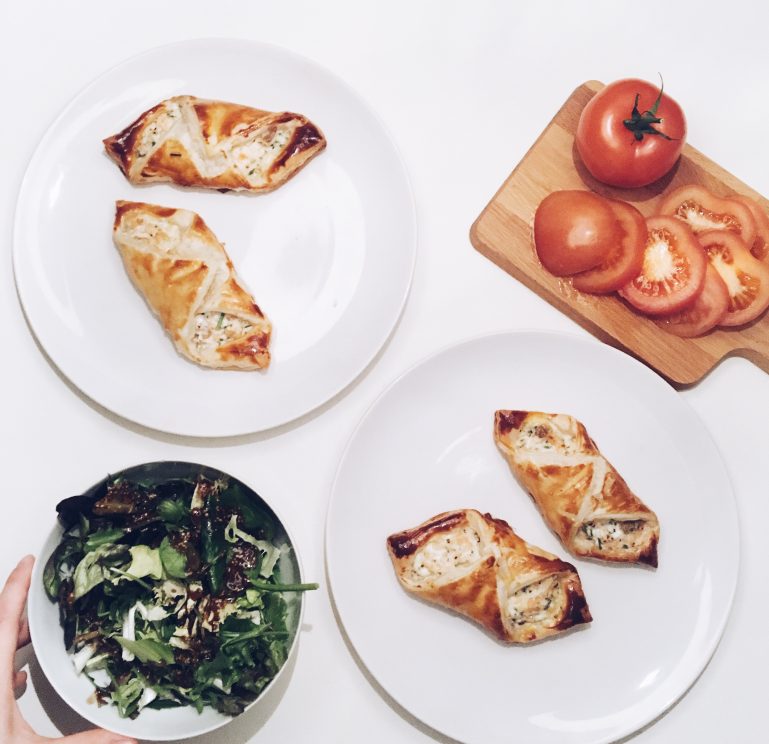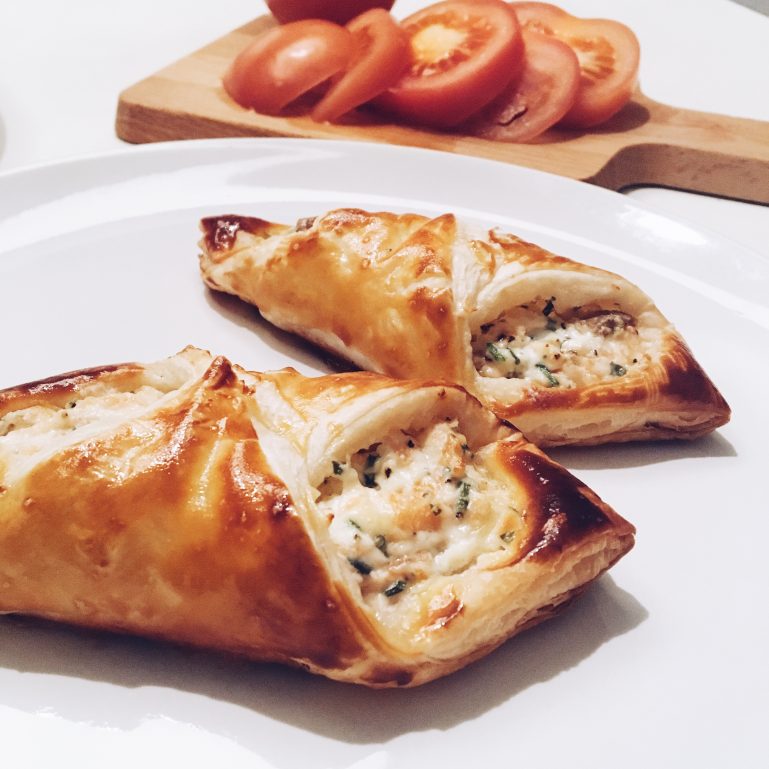 I hope this simple and delicious recipe will have pleased you my darlings. Do not hesitate to tell me if you have done it and if you have enjoyed it. Personally, writing this article made me so hungry that I ordered a small snack at the coffee where I'm sitting right now 🙂 Haha… Thank you nice blog for making me eat more ! Big kisses <3 Plume d'Auré
+++ Find all my recipes here +++
SaveSave