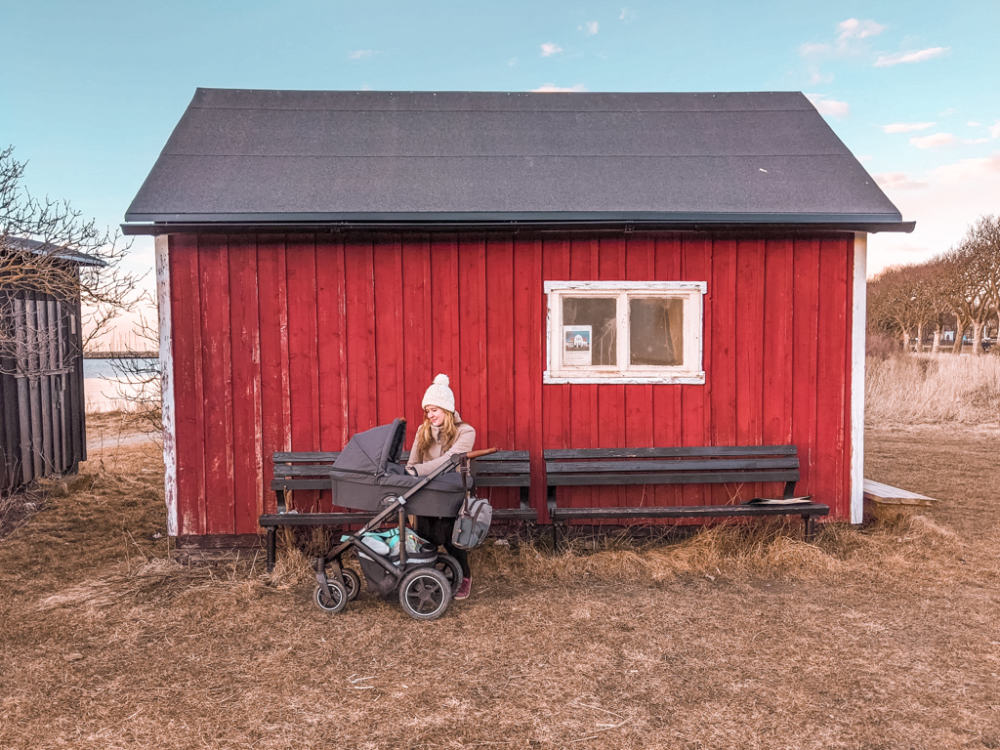 Did we just forget two Instants Plume, just like that? Yes, and I'm sorry about that. The January and February Instants Plume are a bit out of date. But as you know, I became a mom in December and… I just don't have enough time. So the idea of not doing this kind of articles anymore is not at all on the table… but maybe less often! So this edition will be a little summary of the first quarter of 2021.
The good things since January 2021
I became the mother of a real little angel
My little Élise was born on December 7, 2021 and since then, she fills us with happiness. Having a baby clearly changes your life and it's not always a rosy picture. But overall, we are swimming in happiness. She is a very sweet little girl, very calm, as she was already in the belly…
She sleeps well, she eats well, she smiles all day long… dedicating our life to her is so natural, she is such a beautiful ray of sunshine. A baby is so refreshing. They're enjoying life, everything is fabulous. They evolve so fast, they learn so fast… a child is beautiful. And I really enjoy being a mom. I rediscover myself, I learn every day.
It's difficult to sum it all up in a few lines. But clearly today I understand why people say that having a child is the beginning of a new life. It's different from everything I knew! And I am enjoying every minute of it! I love her so much.
(Even if sometimes, we are a little tired and we would love to hit the pause button hihi).
PS, if you are interested, you can read :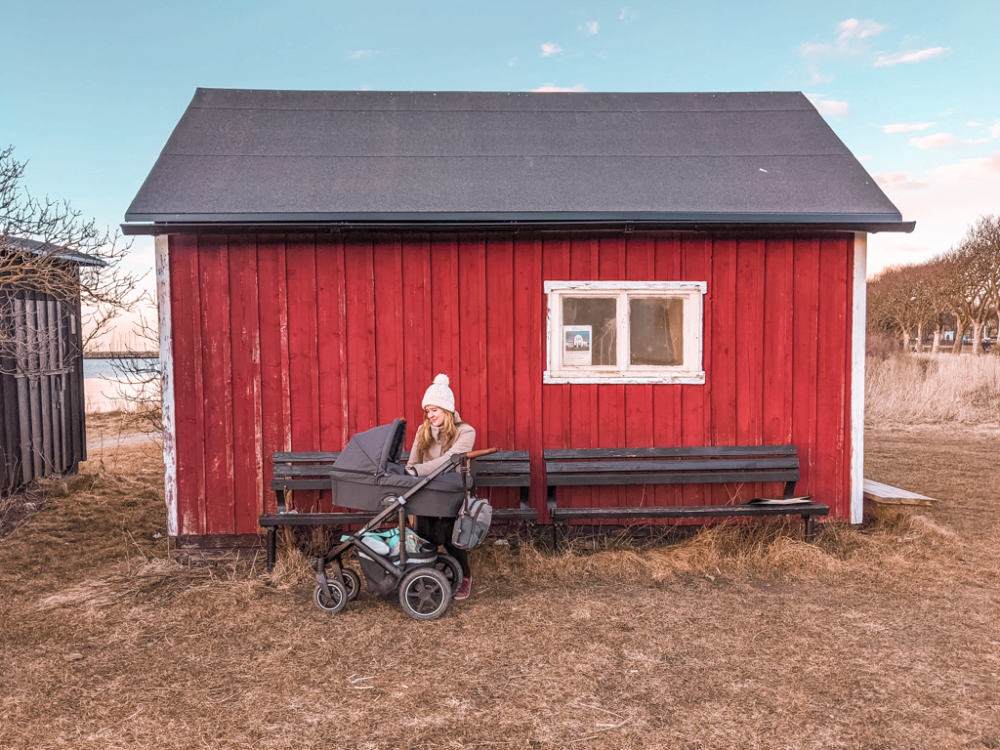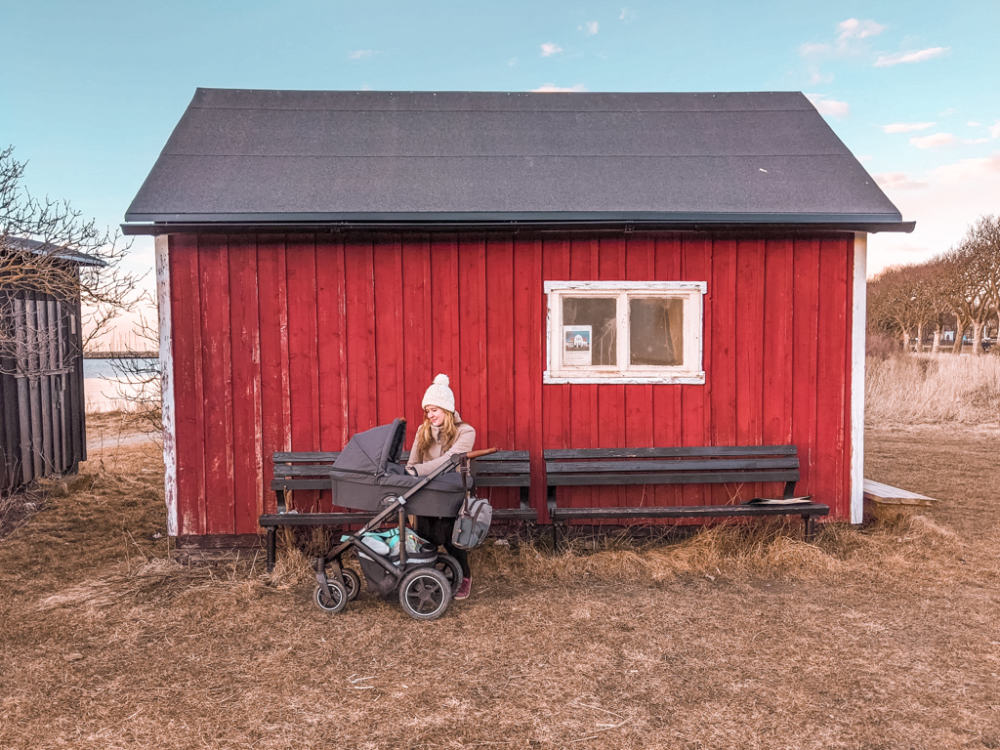 ---
I really can't wait for the Covid to pass… it's getting long
We have just celebrated a strange anniversary: 1 year of pandemic… arf. A little bit depressing. I don't know about you, but here, we really bent to the restrictions and it's been 1 year that we live with very few social interactions. It's starting to get heavy and long…
Being expatriated in Sweden, my family living in France and Spain, I have not been able to see them pregnant. I still haven't introduced Élise to my parents. It's hard. We cling to technology, which fortunately allows us to keep in touch and to "see" each other, but it doesn't replace a real physical proximity. We miss that, and I feel like the pandemic has robbed us of precious moments of togetherness at a pivotal time in my life.
But that's the way it is. We are all healthy, touch wood for that, and I have an adorable little girl who fills me with happiness. I'm holding on to this incredible luck. And we are waiting patiently. I hope that this summer we will be able to see each other. And see my friends afterwards, I hope…
To read : living in Sweden category
---
My post-partum
I gave birth by cesarean section. I was very afraid of this operation and also of its follow-up, but finally I recovered very well, I am very happy. I think I had an excellent surgeon, because only 1 week after the day of the operation I was already walking normally and I had almost no pain. How wonderful!
On the other hand, as far as pregnancy and birth in general are concerned (C-section or not), you still have to take it easy after the birth to protect your body (your abs and your perineum, in particular). So, I go easy on the physical activity, I don't lift heavy weights, and I am indulgent with myself. I still have a lot of pregnancy weight left, but I give my body time. "9 months to do, at least 9 months to undo", as they say. I say, "even more". And then, there is nothing "to undo". You have to accept your body of new mother, and love it. Learn to work on this body, rather than wanting to return to the "body of before". So, love, indulgence, acceptance, and gentleness. This is the best way to treat this magical machine that gave birth.
---
That's it for the main lines of this new year. I'll see you on instagram for a monthly sharing of the instants plume (publications #instantplume made by you, to share your little things and small happinesses of every day). Lots of kisses!