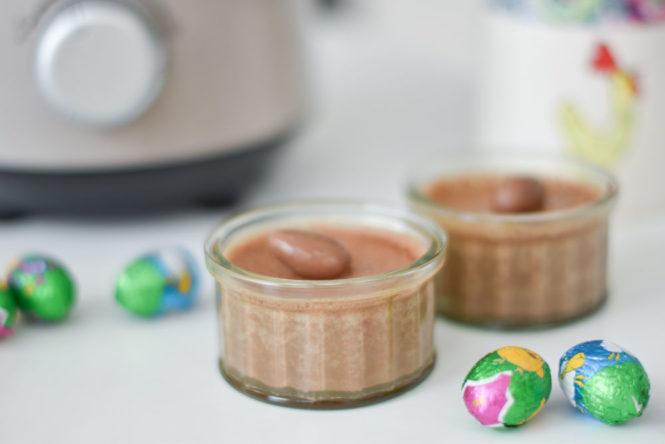 Hello everyone ! Before this long weekend of Easter, I wanted to cook/bake a nice treat, and if possible something quick and easy to do. And of course chocolate-based. What would Easter be without its chocolate? So here is a super-duper easy recipe for a blender chocolate mousse. It takes 3 mn top! And in your blender you can get a thick and creamy chocolate mousse! I give you my recipe below, as you can see with a special little Easter twist, but it also works beyond this specific holiday, of course.
Recipe for a blender chocolate mousse
Ingredients (for 6-8 units)
1 bar chocolate (approx 200 g, milk or dark chocolate depending on your taste)
1/2 dl granulated sugar
2.5 dl milk (vegetable milk also works, personally I used vanilla flavored oat milk)
2 eggs
Optional: a little vanilla flavor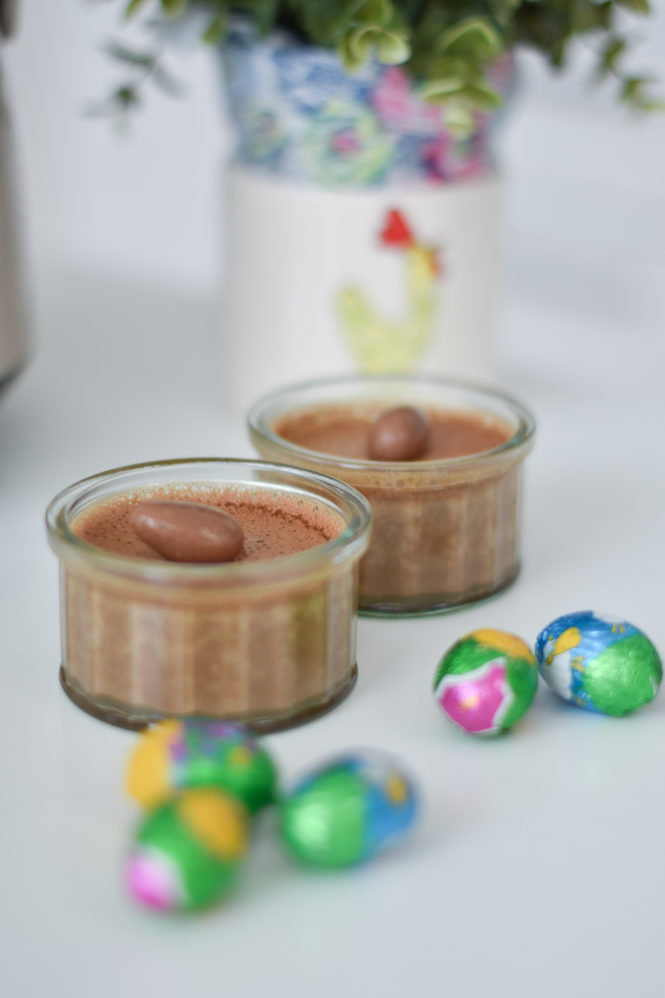 How to make the easy blender chocolate mousse
Cut your chocolate bar into small pieces, pour into the blender
Add two eggs in the blender
Add the sugar and the vanilla flavor
Mix for 1 minute at maximum power. It all depends on the blender you have. Here is mine.
Meanwhile, bring the milk to a boil in a saucepan
Once the milk begins to boil, remove it from the heat and pour into the blender
Mix again for a full minute at maximum power
Pour into containers and keep in the fridge for at least 4 hours. Even a whole night (or half-day).
And here you go, a delicious chocolate mousse! It is normal for your preparation to be liquid when you pour it into the containers. But you will see, once cooled, your blender chocolate mousse will be solid and perfectly unctuous! It has pleased my boyfriend and friends for long… I can only recommend it! You'll see, it's delicious.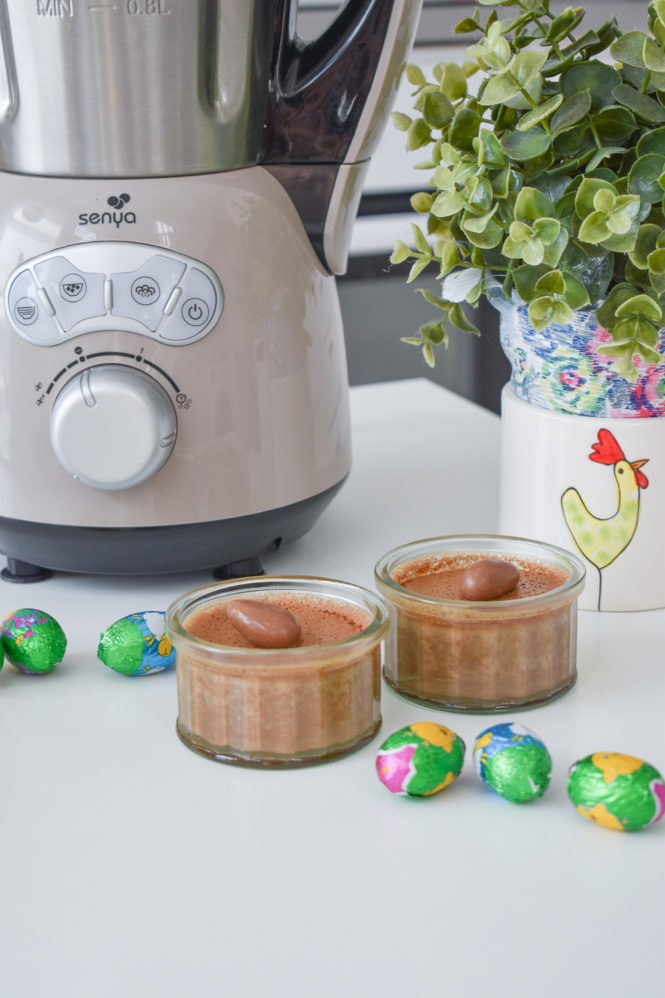 Bon appétit and happy Easter holidays!