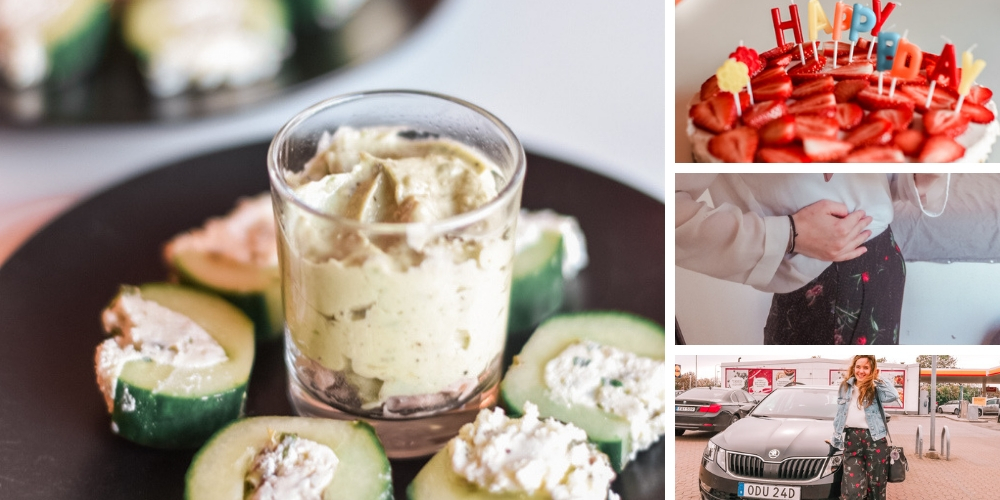 I'm having trouble keeping up… oops haha. And this ends up with me writing the Instant Plume of May on … June 17. All is well! Haha, sorry. But no more time to waste, let's talk about the good things of May. And it's been a crazy month! Where so many beautiful things have happened!
And in the second part, let's share your little #instantplume from May full of good vibes.
The good things about May
The 3rd month of pregnancy
OK, I'm cheating a bit, because I actually announced my pregnancy on Instagram in June (after my first 3-month ultrasound), but since it's no longer a secret… I can now talk about it here too! Right, because in May, I was already pregnant. In the middle of my third month of pregnancy.
What a great gift of life, a little baby that will come to us around Christmas. On December 15, to be more precise, we're very happy with Simon. And so in May, I was finishing my first trimester of pregnancy. I'll have to write a dedicated article on this to tell you more about it, but it's been a very tiring and nauseating quarter. Haha, but it's normal and very common. The hormones that go wild in the first few months tend to generate these little inconveniences. But normally, it passes from the 4th month. And I'm telling you, it does. At the moment I am writing to you, I have regained my energy and my appetite. And besides, when I saw my little baby during the ultrasound, I really thought that those few weeks of "suffering" were worth it, a thousand times over!
New apartment on the horizon
As soon as we found out I was pregnant after taking the test (around mid-April), we decided to move. Because in the apartment where we currently live, even though we love it, we don't have a bedroom or really any space for a baby. Moreover, it's a big open loft, without doors, so it's not ideal for night-time crying if one of us is working, for example my darling when I'm on maternity leave; or even not to wake up baby when he or she is sleeping… Plus, it's over two floors and carrying an infant in the stairs scares me a bit.
We found a new apartment very quickly, very close to where we live now, but a nice 3 room apartment, just built, with an extra bedroom for our baby. On the top floor again (like here), with a nice rooftop balcony. All we need to keep gardening the way we like it. We're moving on October 1st, I can't wait!
Our first car
Another project that we had in mind and that we "triggered" once we found out I was pregnant, hihi. Buying a car. We had been thinking about it for years, but given the significant cost involved, we had never decided to take concrete action.
But then, with new life plans on the way, we figured that a car was justified. We opted for leasing, with the Skoda Octavia Combi, a family car with a huge trunk that will be very practical to store a lot of stuff (stroller, groceries, etc.).
Ever heard of leasing? The principle is that you "buy" a new car, but only over a period of 3 years, with a monthly payment, and that after 3 years the car manufacturer guarantees to take it back. That means less responsibility for reselling it, for example. And, since the car is new and very well insured, there is no risk of breakdowns, repairs, etc. either. We felt more comfortable with this solution for our first car, which saves us a lot of effort. For the next one, we'll see 🙂… in 3 years.
Sweetheart's birthday
In May, my Simon turned 29. And for the occasion, I spent the afternoon in the kitchen to concoct a nice little meal for him. It was delicious!
The funny little anecdote is that deciding on the menu was no easy task. Indeed, during my first trimester of pregnancy, I was disgusted with a lot of foods: garlic, onion, dishes with sauces, spices of all kinds, etc. Not easy to make a meal with only salt, pepper and ketchup. To tell you the truth, for almost 6 weeks (from my 6th to my 12th week roughly), I googled "kids' meal ideas" to find inspiration for my dishes. 
But I finally found a good menu that would please us both.
The little illustration of May
You'll notice that everything is there 🙂 nothing more to add hihi. If you want to see all my little illustrations, it's this way.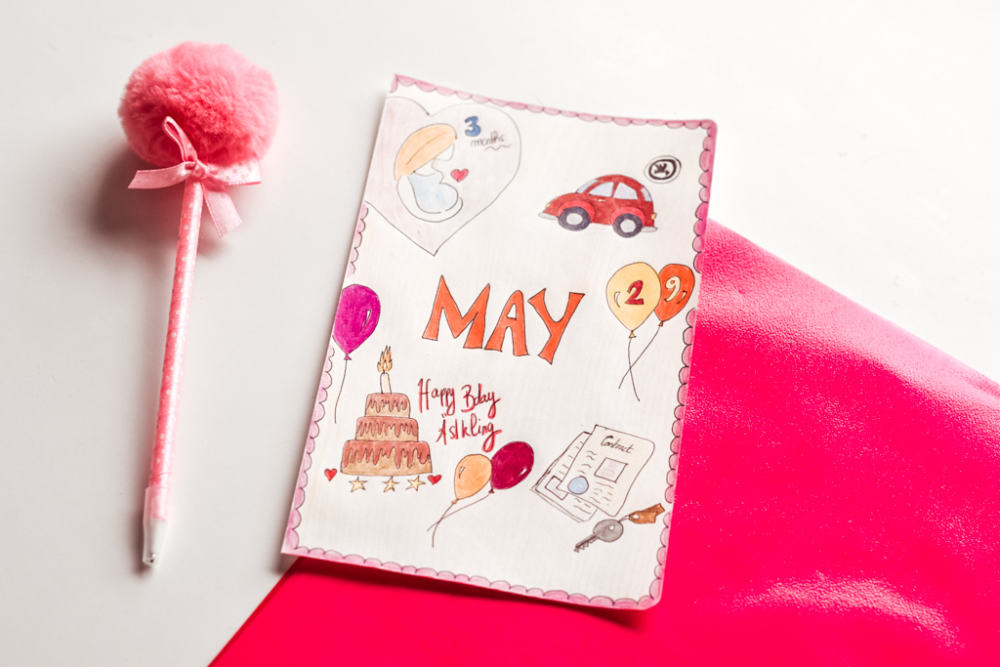 ---
Your #instantplume of May
Now it's time to share some of your #instantplume posts from May. I love looking at your pretty pictures every day ! Thank you a thousand times for contributing to this good vibes hashtag by sharing your little joys. There's a nice concentration of great energy in our community and I'm very proud of that. And you can be too! Let's keep it that way, and color the web with our happy posts!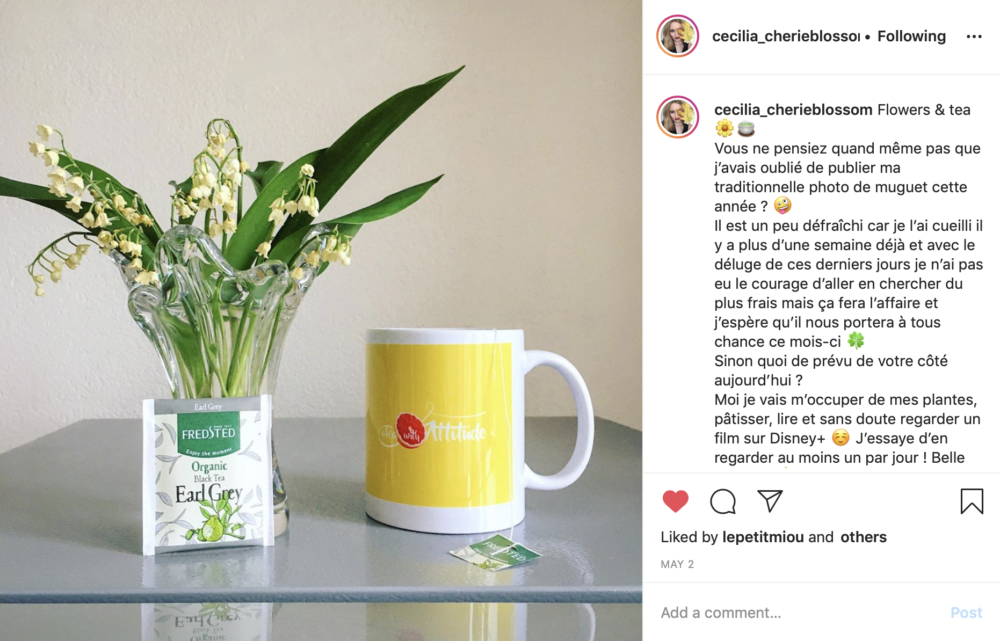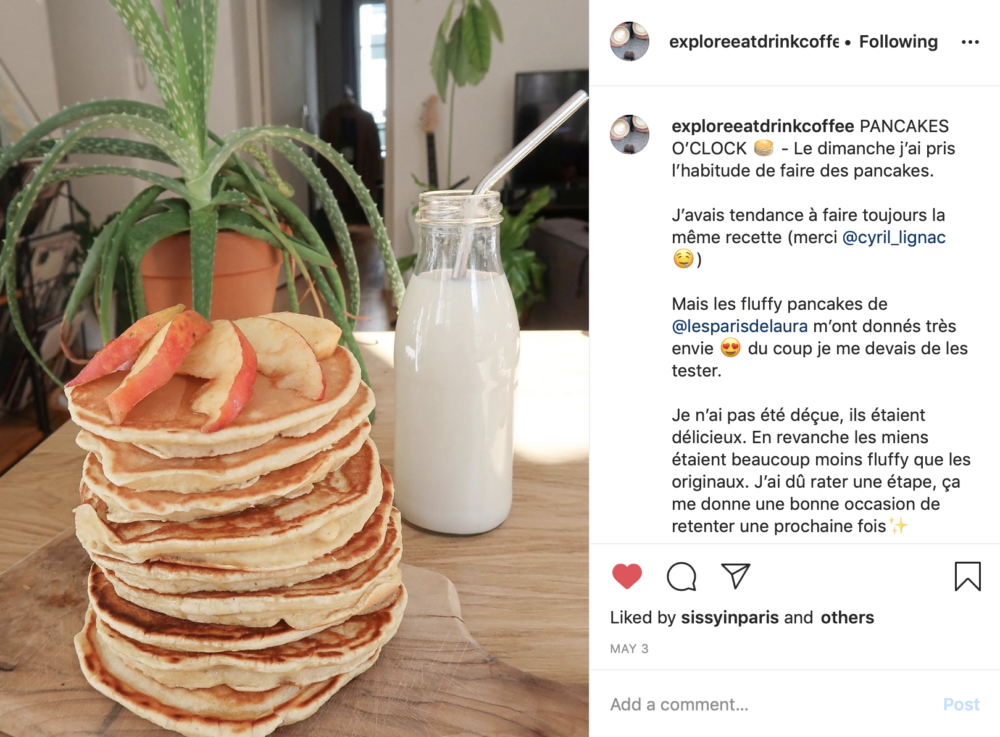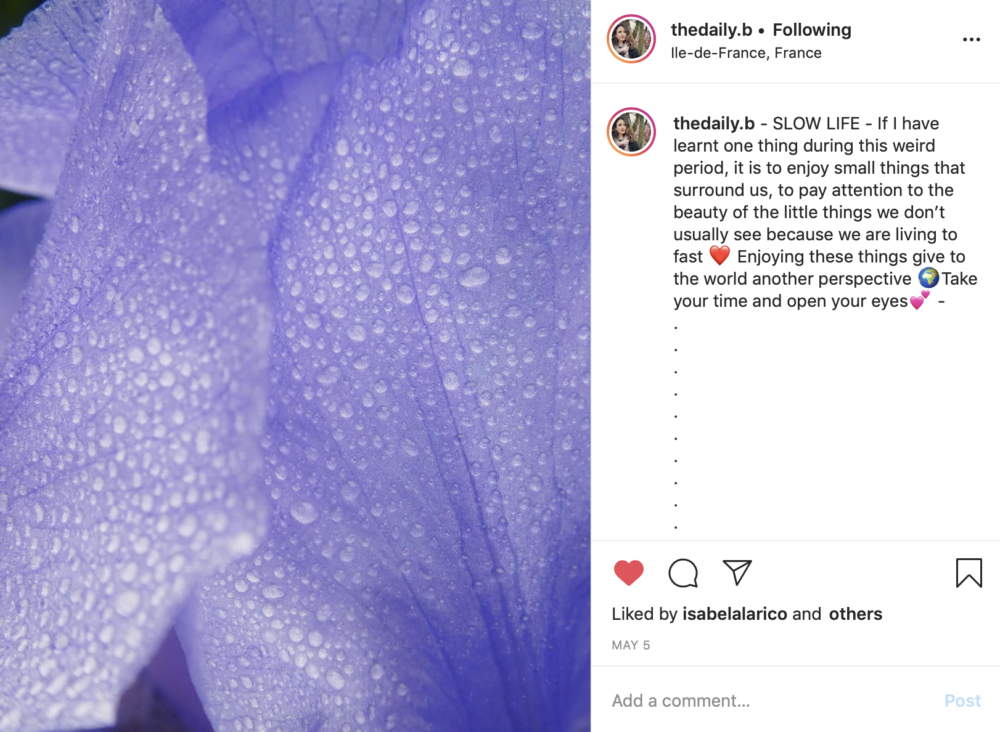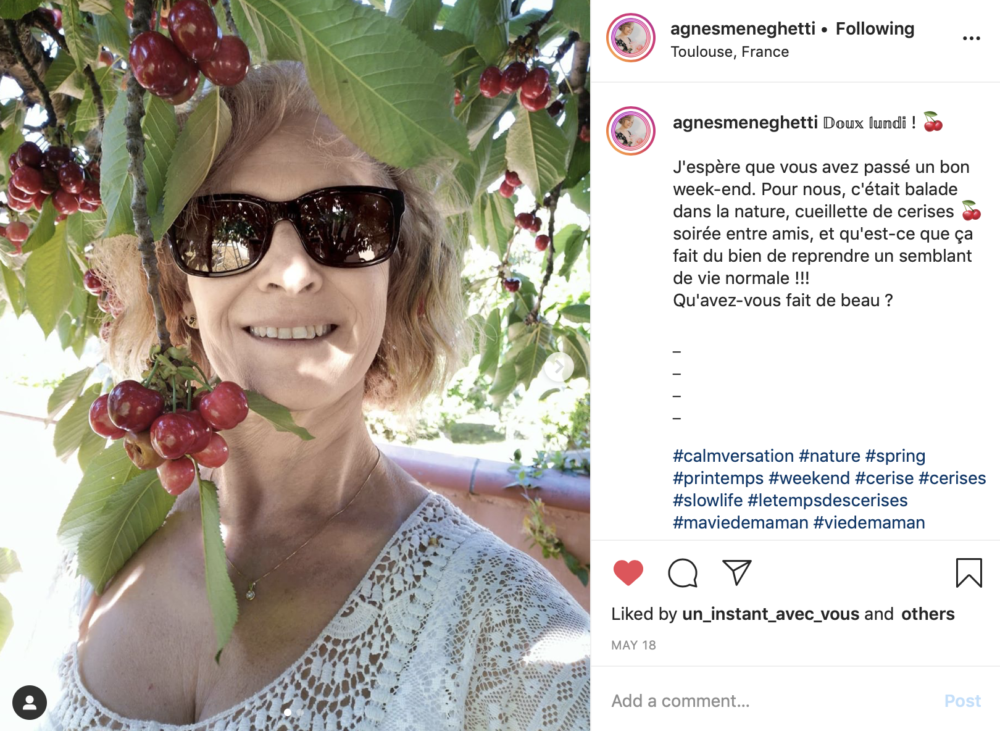 Thanks for reading and sharing <3 and see you soon for the June edition!