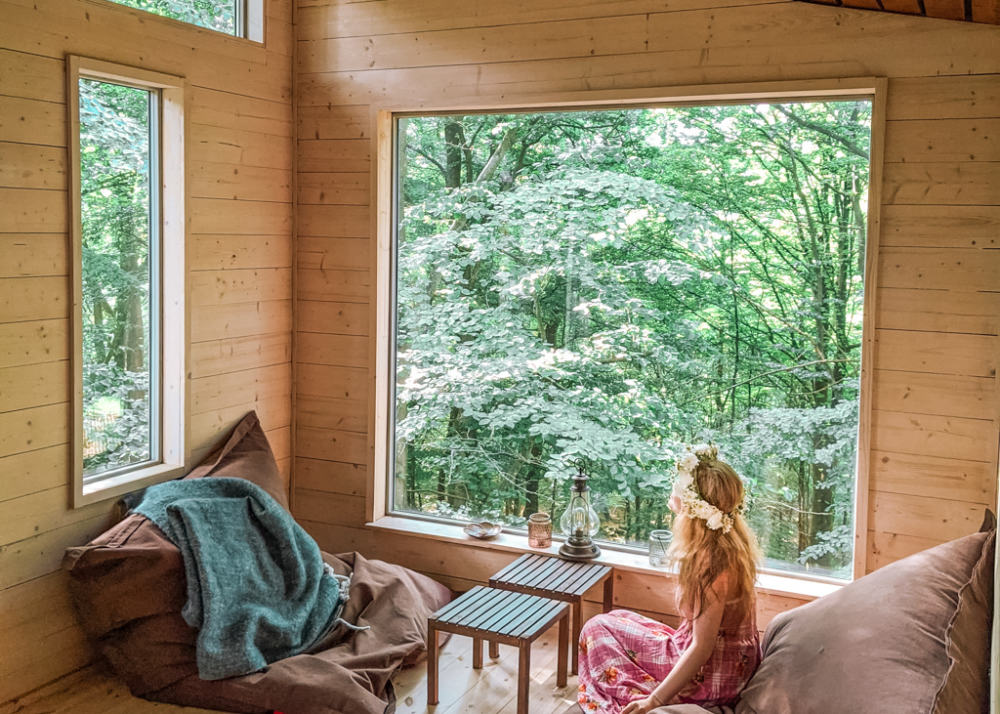 Hello, everybody. This weekend in Sweden it was midsummer. It' s an annual tradition where we wear flowers in our hair, dance, and celebrate the arrival of summer. If you are not familiar with this tradition, I invite you to read my articles on the subject below:
Midsummer – The most beautiful Swedish typical celebration
Midsummer in Sweden : 3 essentials
This year, due to the coronavirus pandemic, it was not too advisable to meet in large groups, so we decided to innovate with Simon: we rented a beautiful Airbnb near Malmö, where we live, and had the experience of sleeping on a farm in Sweden. It was fabulous, the place was a real little piece of paradise and I can only recommend it to you during a trip to the area! It is really one of the best airbnb in south Sweden.
Sleeping on a farm in Sweden with a direct view of the llamas
What an experience! The cabin we rented, for the modest sum of about 85 euros per night (so really cheap, if you ask me), had a large bay window overlooking the llama and sheep enclosure. It was just so funny, and atypical! We also had our own little kitchenette, bathroom, and the bed was very comfortable. A small space, but very practical and where nothing was missing.
We were able to prepare our delicious midsummer meal, composed as every year of traditional smoked herring, potatoes, strawberries, meat, and other delicacies.
And the place was beautiful, truly the typical Swedish farmhouse, with its colorful cabins and doors, cute animals and… a beautiful panoramic cabin with a spectacular view of the surrounding forest. Truly, a paradise on earth. Ideal for a bucolic break from everyday life.
The extras: feeding the animals and going for a walk in the woods
The hosts (adorable and helpful, by the way) offer to feed the animals with them if desired. We found the experience to be a lot of fun. Another thing we enjoyed was being able to walk in the ravine near the property, which offers a wonderful hike through the forest through the moss-covered rocks. Truly magical.
We came back from this little weekend as energized as ever!
If you would like to live this experience yourself, here is their website: Happy Dogs Ranch.
I specify that this article is not in collaboration with them, but simply a desire to share with you this timeless place that we discovered by chance and appreciated so much.
Thank you for your reading this article about this best airbnb in south Sweden and see you soon!