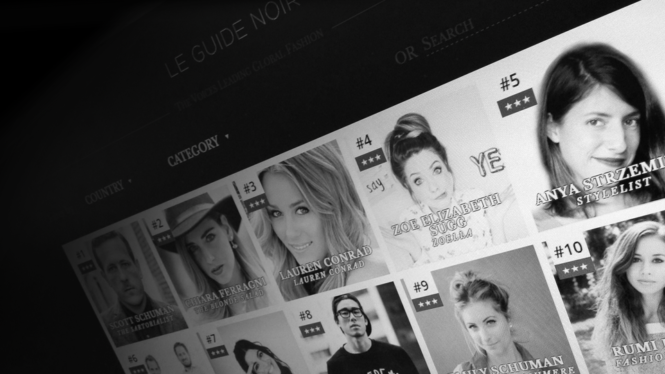 Hello my dears! Today, it's a short "flash news" blog post to set in stone this great new that surprised me so much yesterday ! I have been awarded 3rd "rising star" digital influencer in France last week from the reference Le Guide Noir, which is a world known rank about the fashion online influencers. W.O.W. I just want to THANK YOU ! Because none of this would exist without you. Your engagement, your comments, our everyday interactions… all this creates our little community which grows and spreads so much love and good vibes ! You are amazing !
3rd "rising star" French digital influencer : what a surprise !
Here is the content of their Instagram post which surprised me so much around 1pm yesterday :
You maybe think : "1st instead of 3rd would have been better!". Yes, SURE! Maybe one day. But I'm so happy already. And I congratulate a lot @fashionardenter for her success, as well as @sogirlyblog, @aurelie_blueberryhome and @gspbm.
Thanks again to all of you ! It was a short post but I really wanted to let you know the good news and keep a souvenir of it in this blog ! I hope this beautiful journey will go on an on ! Instagram allowed me to meet amazing people. You inspire me every day ! Let's keep it on !
<3 Have a great week ! Plume d'Auré