Hello to all of you! Today I wanna share a simple and delicious Christmas mousse recipe! A nice dessert that will surely make your friends and/or family happy during a Christmas meal. With a little bit of Scandinavian culture because it uses Swedish Christmas cookies (of which I had also given you the recipe earlier). But don't worry, any gingerbread cookies will also work if you do not have enough time to make them yourself!
Christmas mousse recipe
I had already shared my recipe of Swedish Christmas cookies (Pepparkakor), here is a mousse recipe based on these delicious gingerbread cookies! A true delight. But as I said, if you do not have time to make these cookies yourself you can also use any gingerbread cookies!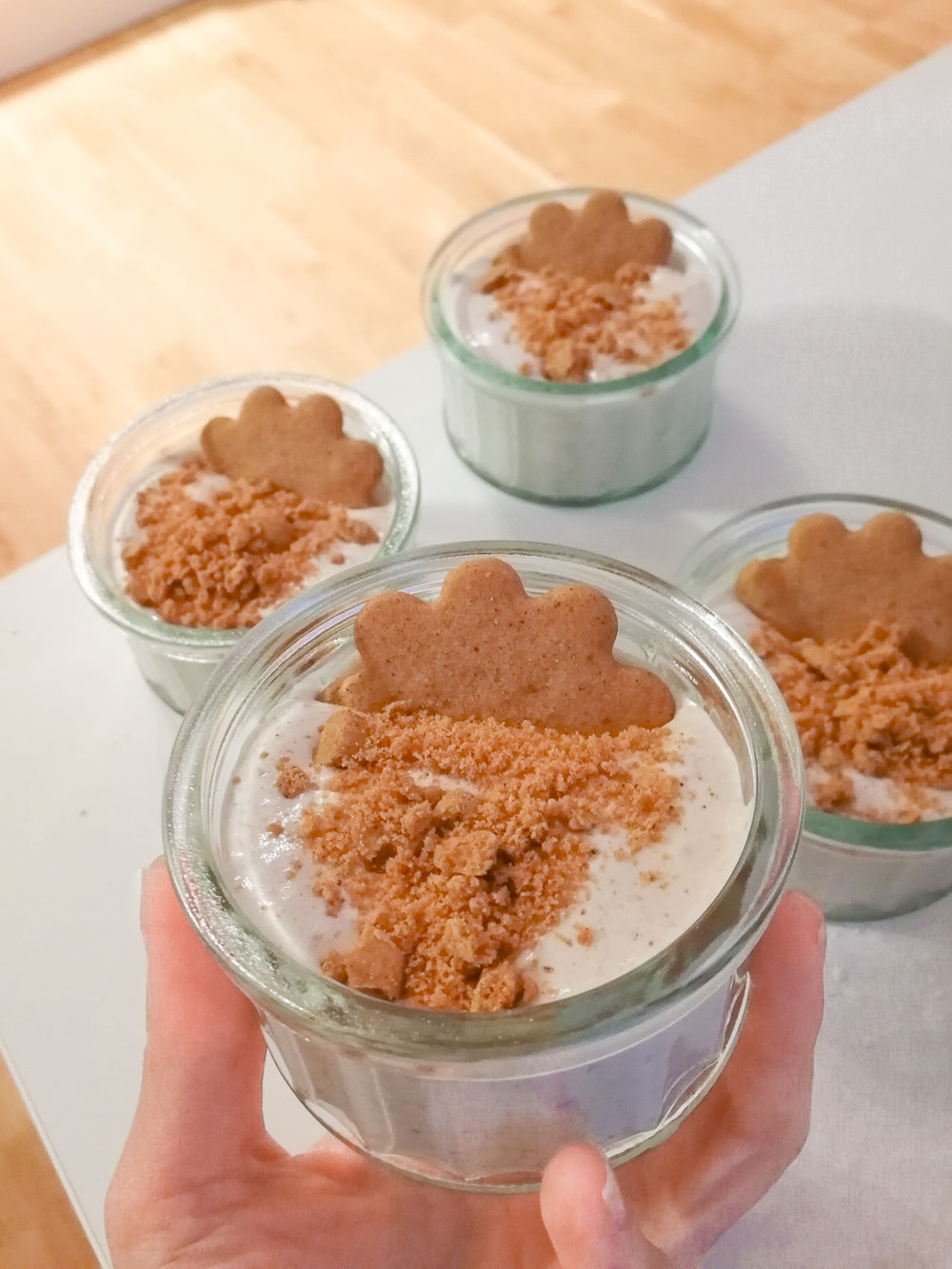 For about 8 portions you will need:
4 dl whipping cream
4 eggs
4 tablespoons of cranberry or lingonberry jam
2.5 dl crushed gingerbread cookies
1 tea spoon containing cinnamon / cardamom / powdered giroffles
1 tablespoon icing sugar
Preparation:
Crush the gingerbread cookies until you get a powder
Whip the cream
Separate the white from the yolks of the eggs. Mix the whites with the icing sugar in a bowl.
Add the yolks in the whipped cream and mix.
Add the jam, spices, and gingerbread cookies in the cream.
Add the eggs / sugar mixture and mix well.
Serve in small glass containers, decorate with pieces of gingerbread cookies and keep in the fridge at least 4 hours before serving!
Bon appétit!