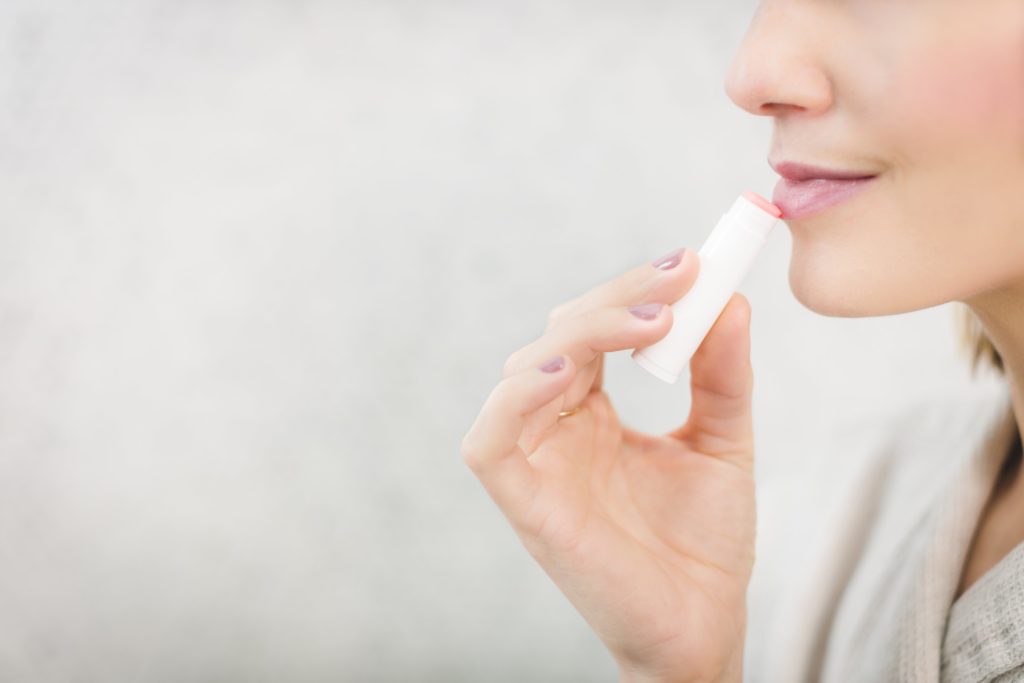 Hi everyone ! Today I would like to share with you my daily skin care routine. I have a mixed sensitive skin :   dry and sensitive on the cheeks and a bit oily on the T-zone. I have tried many products but after some years of trying I can definitely recommend those ones. They are very good, from reputed brands : you can't be wrong buying them !
Anyone/with any type of skin could use them :
Oily skins : all of these products are non-comedogene and not greasy. They clean perfectly the skin / moisturise it without being oily.
Dry skins : they moisturise perfectly and are not aggressive for the skin. Their formulas are made carefully for sensitive skins,  which I have – I am allergic to a lot of creams. If I use bad products everything starts itching.
Mixed skins : that's what I have and all fit me perfectly
my daily skin care routine – for all type of skins
In the morning
Under the shower I clean my face from impurities

with Cleanance Gel from Avène. An amazing beauty-pharmaceutical French brand. It cleans your skin perfectly without drying it, and it's soap free. It says it's for face and body but I always used it only for my face, and it lasts FOR EVER ! I think about a year !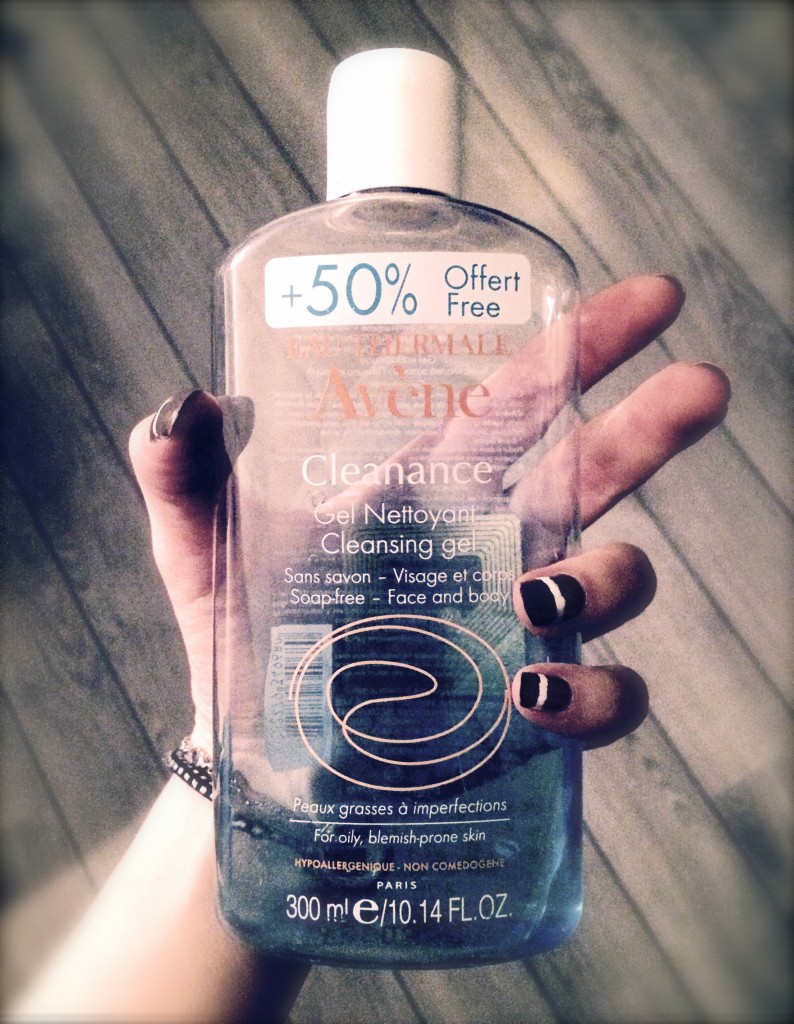 2. After my skin is clean, I use my day cream. Which is also from Avène 🙂 I love this brand. It's really good and you know that it won't harm your skin or contain weird component because it's pharmaceutically tested. This day dream is Hydrance Optimale LEGERE. They have two different ones :
The "LEGERE" (which means "LIGHT") for mixte to oily skins
The 'RICH" for dry skins
They're both amazing and are made from thermal water that gets into your pores all day long for an optimum hydration. Me like. It's also a perfect base for make-up !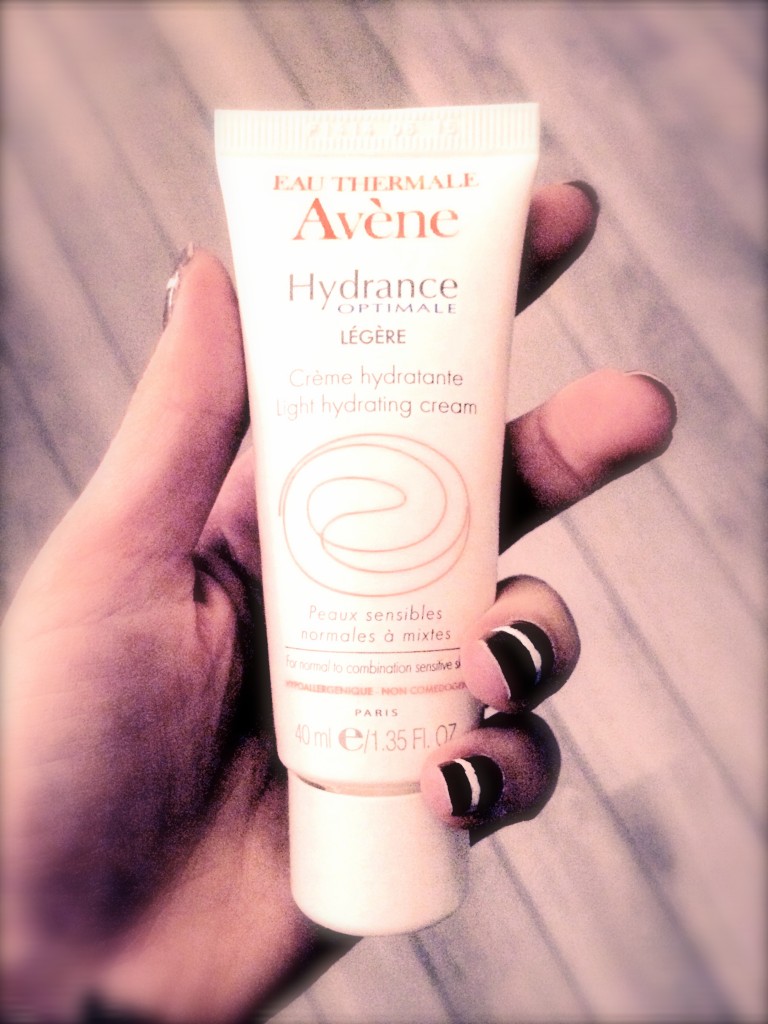 3. This 3rd step is both a beauty treatment but also make-up : last but not least, I apply my Clinique BB cream. The best BB cream I've used so far ! It's so natural ! It hides the little imperfections but without looking like a fondation… and it moisturises your skin. I really really like it ! A very good point : it also prevents from skin damage by having a SPF 30.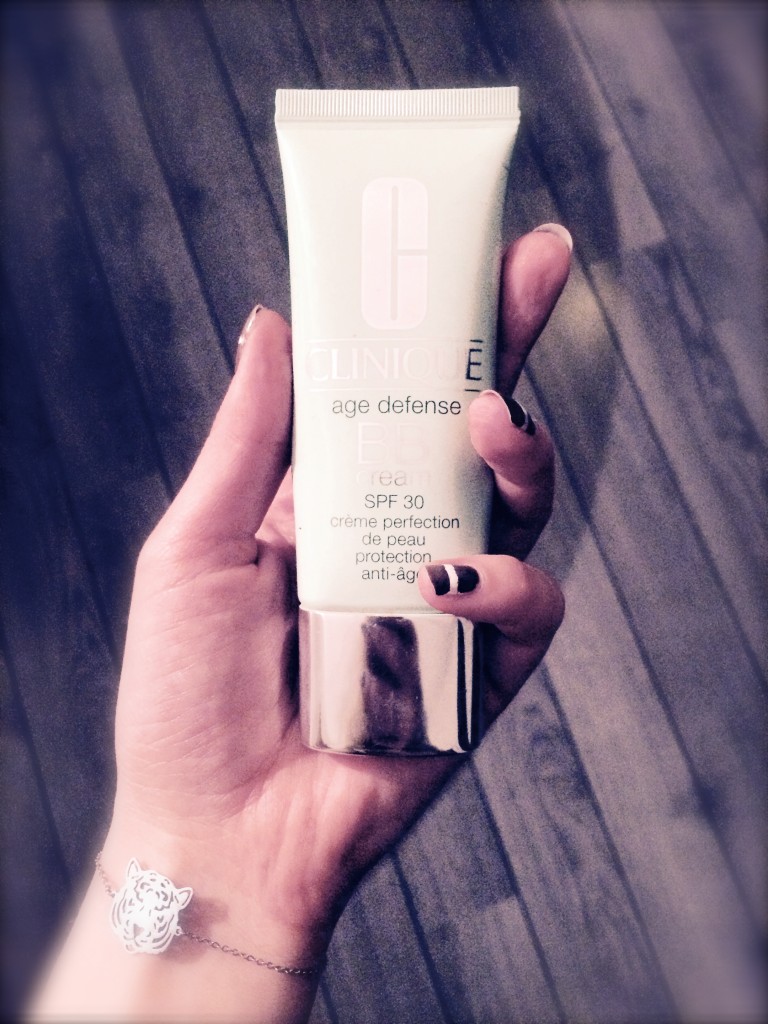 Then I'm ready to finish my make up. Some eye-liner, some mascara, some blush and some moisturising lip-stick and I'm ready for my day ! I will write an article later on my favourite make-up products. For now let's stick with skin care routine. 
in the evening
When my day is over, the 3-steps idea is to remove the impurities from my skin (clean make-up, pollution, etc.), treat my imperfections if needed (the night helps)… and deeply moisturise my skin so it can regenerate during the night. 
So here is what I found being a nice evening routine to achieve good results :
First I remove my make-up with the best make-up remover I've ever tried : the Sumptuous Cleansing Butter CAMOMILE from The Body Shop. It's a crazy product ! It literally removes EVERYTHING – even the most waterproof make-ups. It's for all skin types and it's so soft to apply. It smells delicious. You basically just take a bit and wash you face with your fingers. It makes you look like a panda, but it's OK 🙂 It's a bit greasy, but you can remove the extra butter with a toner or cleansing water after (go to 2.).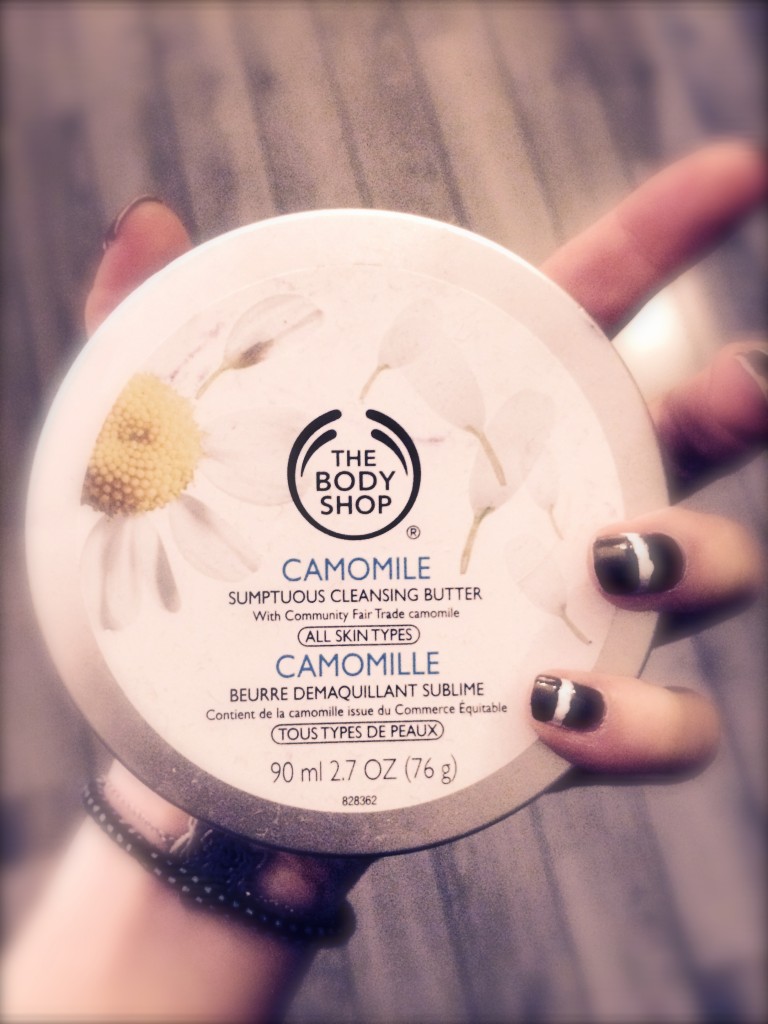 2. Then, I clean my skin (to remove the extra oil and remaining impurities from the day) with the Créaline H2O micellar water from Bioderma. The idea is to use it on some cottons until your last cotton is completely white. Both on face and neck.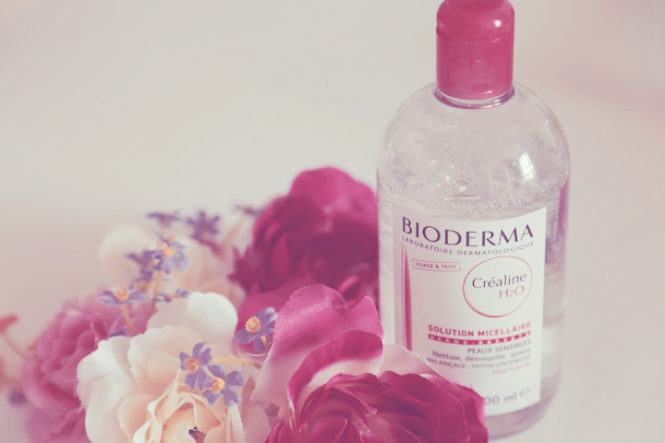 3. I put some tea tree oil with a wat-stick on my imperfections. Read this article for more tips on how to use tea tree oil. If I really have a bad time with my skin (a lot of imperfections – it happens – especially before the periods) I just use a drop of tea tree oil in my night cream (go to point 4).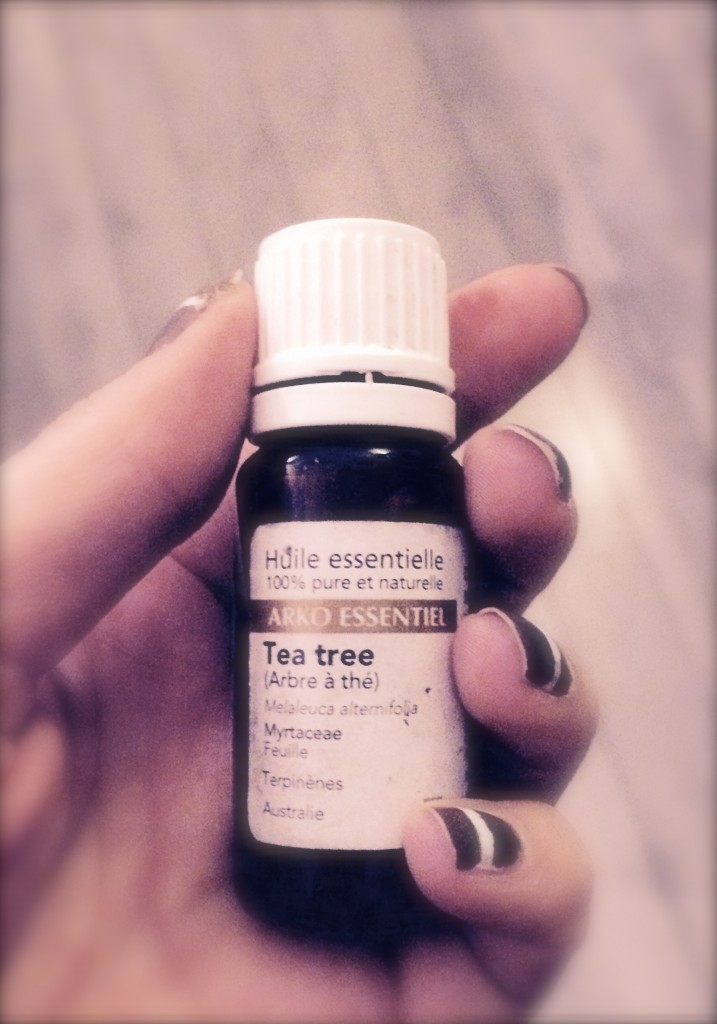 4. Finally, I apply my night cream. Here I have two night creams I really like, which are AQUALIA THERMAL from Vichy and Oils of Life from The Body Shop. 
The AQUALIA THERMAL from Vichy is really amazing and gives you all the best nutriments your skin needs during the night. It's reinvented with advanced Dynamic Hydration technology to help distribute & lock water in all facial zones, preserving the freshness of beauty. It's a real night SPA for your skin.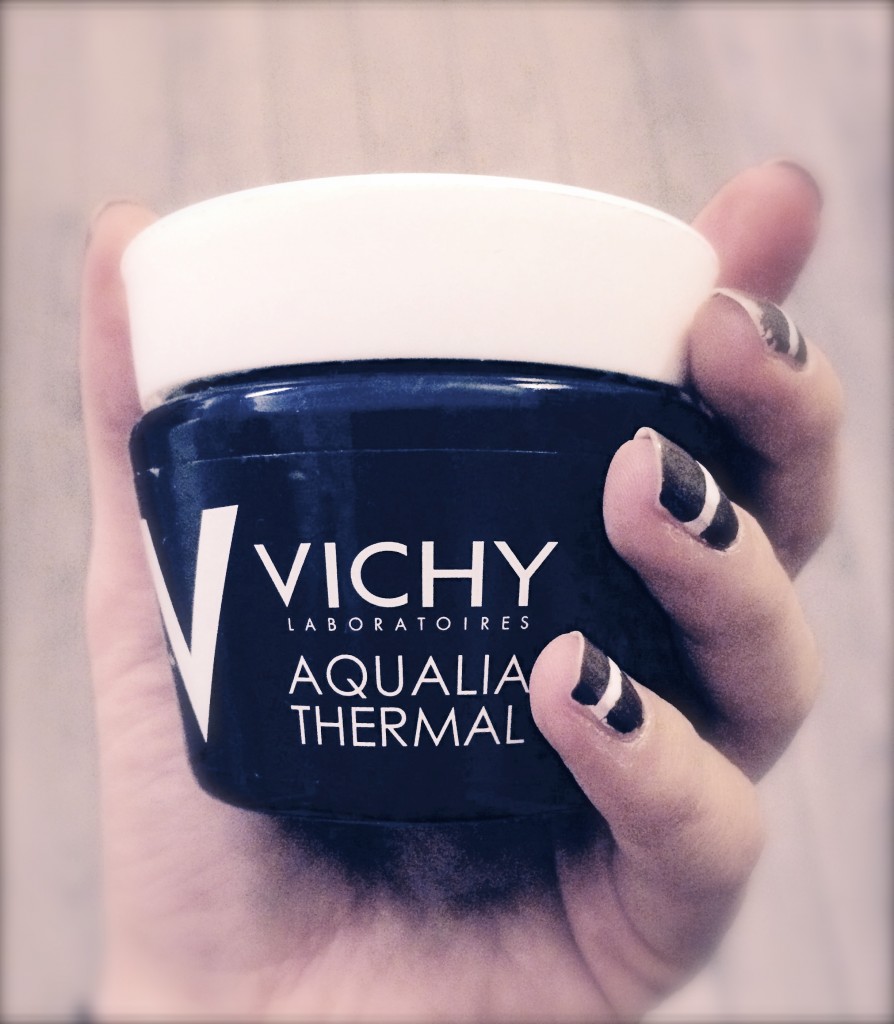 The Oils of Life from The Body Shop is my latest discovery thanks to Glossy Box. Read more about it here. It's crazy that this cream is here on my top because I'm so exigent with creams but this one really seduced me like CRAZY. It's enriched with seeds oils from around the world : Black Cumin seed oil from Egypt, Camellia seed oil from China and Rosehip seed oil from Chile – in to a silky cream with perfecting micro-pearls. It smells delicious and it really calms and moisturizes the skin, and it refreshes it. I just love it. As you can see this is still a picture of the sample I got (that I've used for a month now) but I'm probably going to buy it in the next days.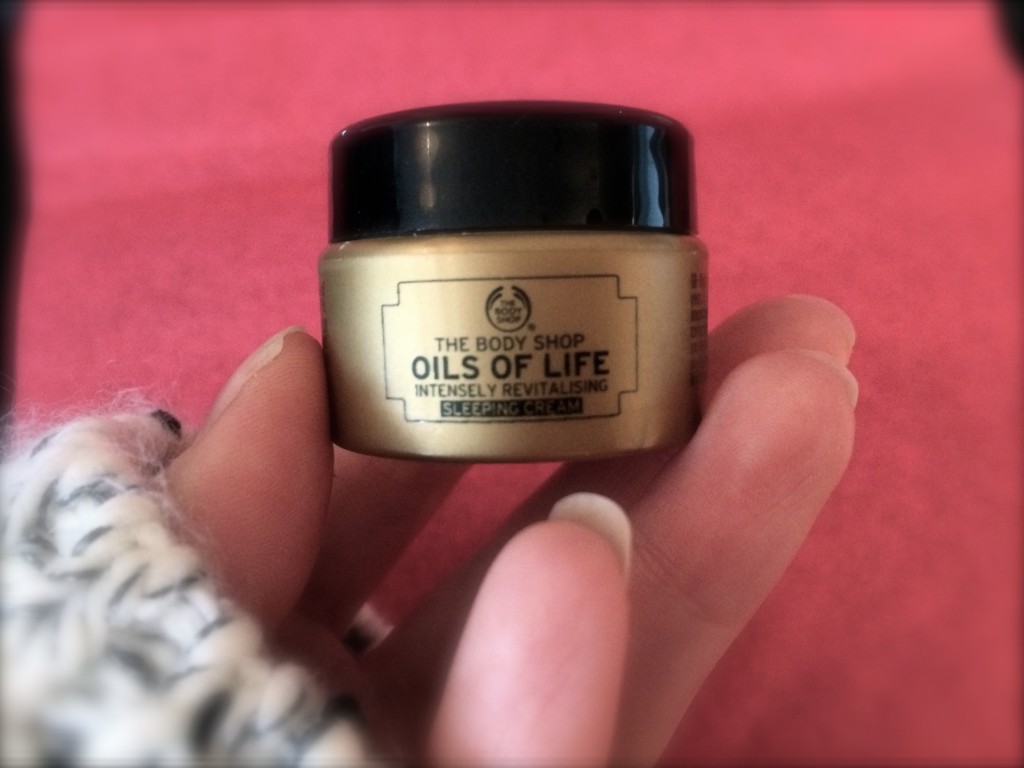 Voilà ! After this I just go to bed, fresh like a flower 🙂
I hope you liked this article and that you will find some products that you might buy. If you are looking for really good products, you can buy these ones without a doubt ! 100% satisfaction guaranteed 🙂 and I'm not paid by the brand to tell you this (at least no yet… 🙂 ).
Lots of love, and take care of your skin <3 
---
Main photo credit : Matthew Henry
SaveSave