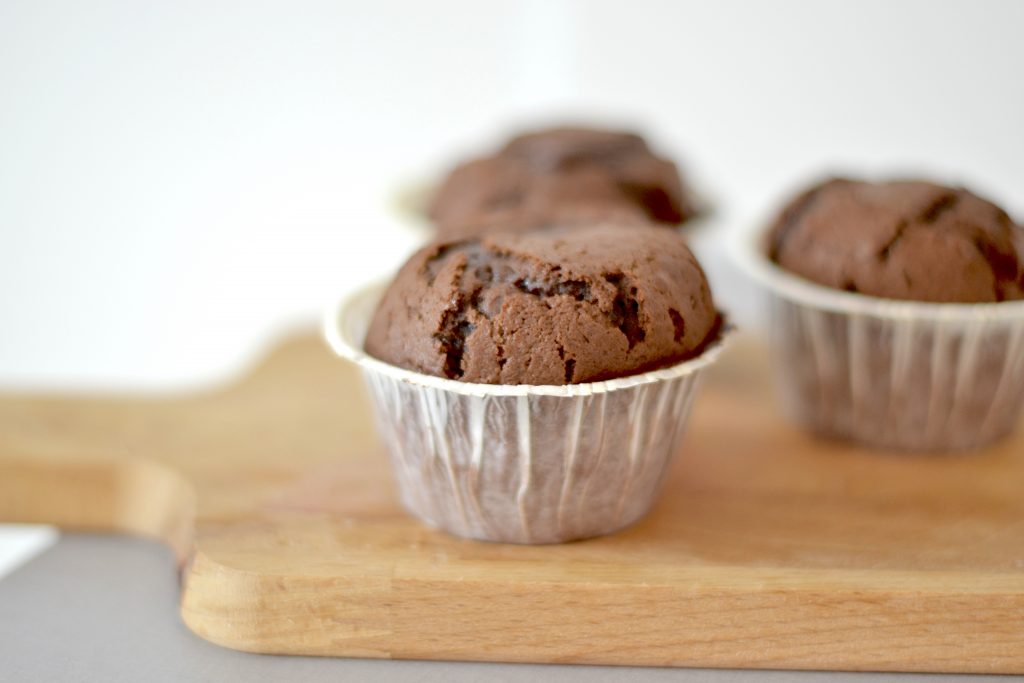 Hello, dear little feathers! So … after making you mega hungry with my chocolate muffins on Instagram (they interested you more than the soup, huh, little food monsters !), I would like to share with you my recipe ! For those of you who don't follow me on Instagram, it's just that I've made a post where visually, we saw soup, but where in the legend I was talking about muffins and almost everyone commented about the muffins and not the soup! (Poor soup, haha). In any case, I have a proverb that I use a lot : "Simple is best" which I often apply for recipes. Because in the end, a good old simple recipe, but well done, dethrone all derived recipes, even if a little more fun. Sometimes … simplicity is the best. Kind of like a good pancake with sugar, a good quiche lorraine, or a good natural Belgian waffle perfectly caramelized, without extra. So today I propose a recipe for chocolate muffins, simple, but delicious!
My delicious chocolat muffins recipe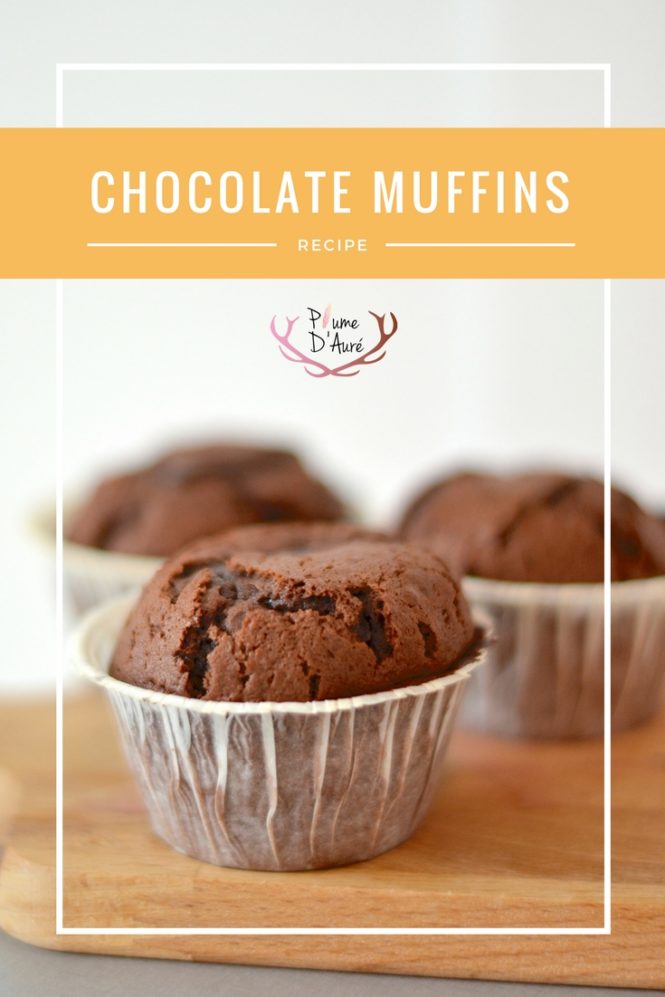 Ready to enjoy? This recipe takes only about 30 minutes all in all. It's super simple and quick to do, and it will always please your taste buds and those of your guests!
Sooo, let's go !
For the ingredients, you will need (8 large muffins or 12 small muffins):  
100g of melted butter
1 dl of milk
2 eggs
0,5 dl of brown sugar
12 small spoons of cacao powder
3 small spoons of vanilla sugar
1 table spoon of powdered yeast
3 dl of flour
1 dl of sugar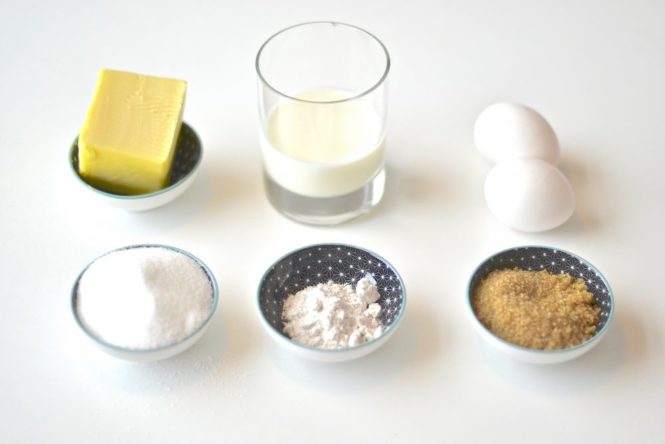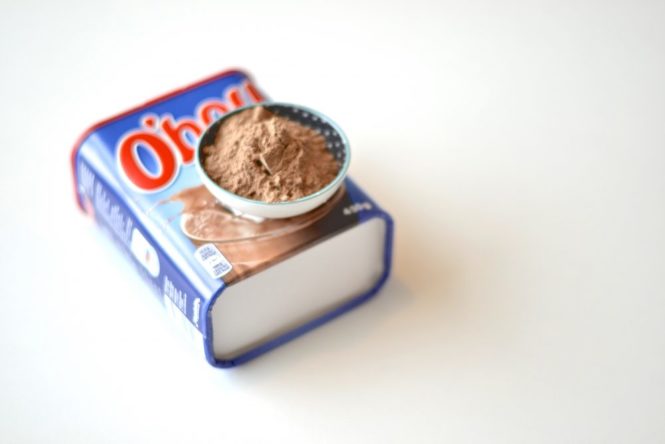 The recipe : 
Warm up the oven to 225 degrees
Mix the 2 eggs, the brown sugar and the sugar in a bowl until you get a homogeneous mixture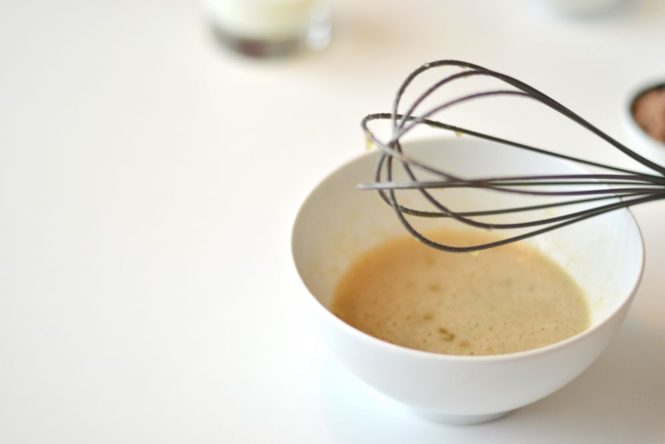 Melt the butter in a saucepan over low heat and mix with the milk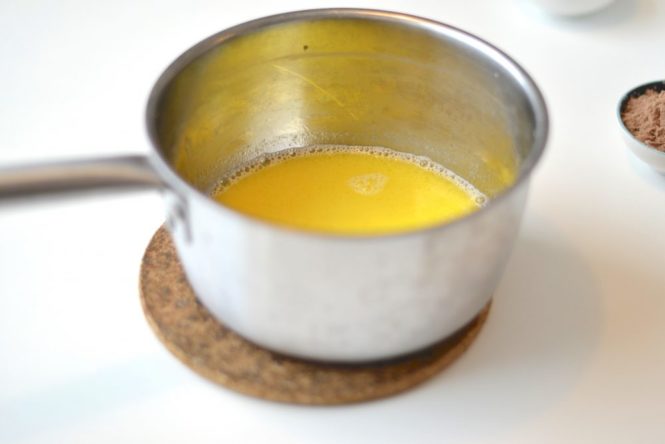 Mix the rest of the dry ingredients (flour, yeast and cocoa) in a large bowl and gently add the butter / milk mixture and the egg / sugar mixture. You should get a chocolate paste like this (doesn't it already look yummy?).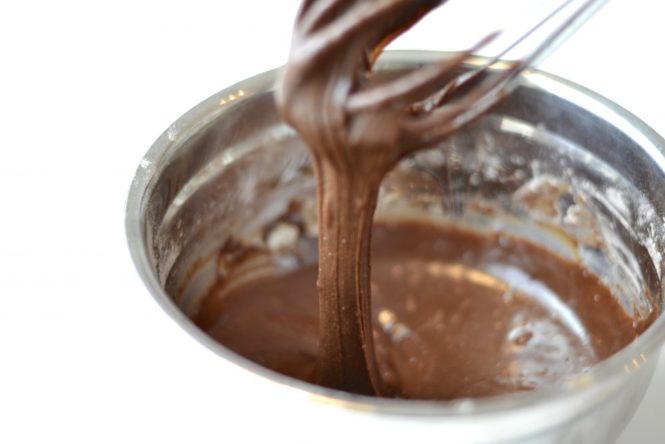 All you have to do is to pour your chocolate mixture into small muffin cups, then bake for about 10 minutes at 225 degrees! I told you, it was easy!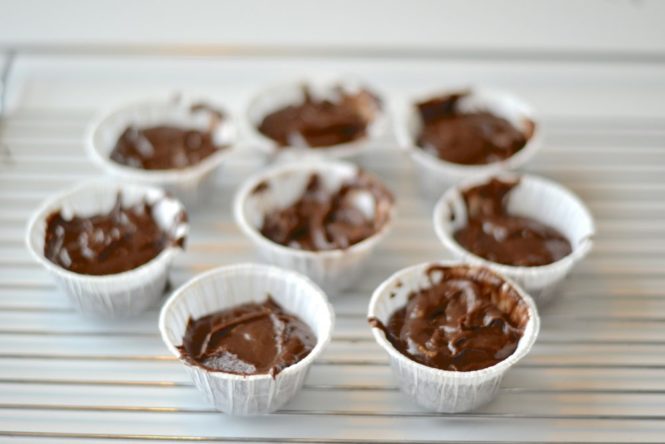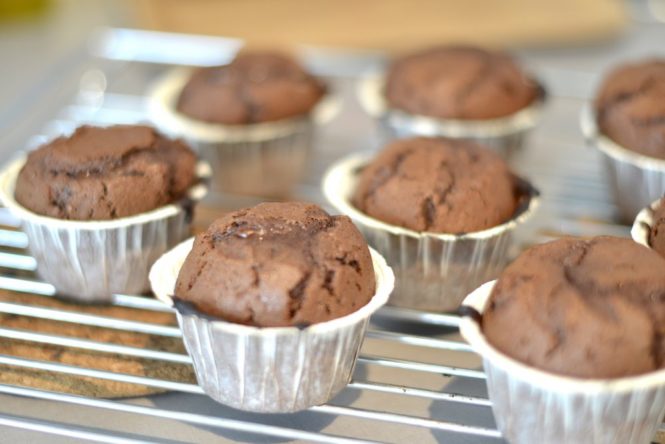 * Bon appétit ! *
And lot of big kisses! When I 'll post my next article I will FINALLY be on vacation, woohoo ! But do not worry, the blog does not take holidays! I organized myself to have nice articles to publish even from my Swedish countryside or my Spanish pool / beach! So we keep the same rhythm as usual! 🙂 See you on Sunday for the next article! And most importantly, enjoy your week!
SaveSave
SaveSave