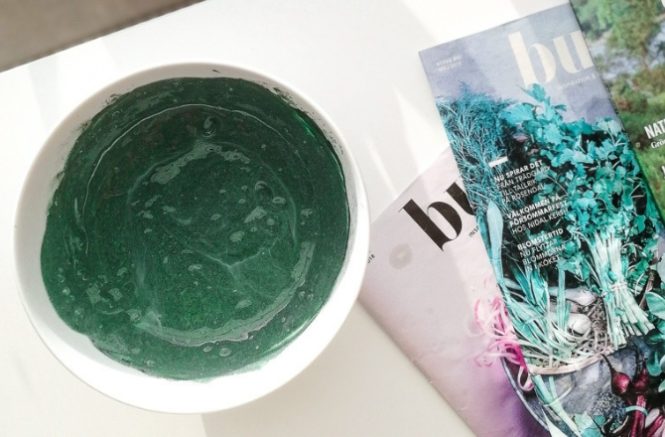 Hello my little cats! Since this September, in my quest for natural beauty products, I started making my hair masks at home. And I made a discovery of a DIY hair mask that I particularly liked, with spirulina. It's a super-easy-to-make mask that's perfect for deeply moisturizing hair (perfect for dried post-summer hair). DIY hair mask with spirulina : recipe and instructions for use.
Fortifying and moisturizing DIY hair mask with spirulina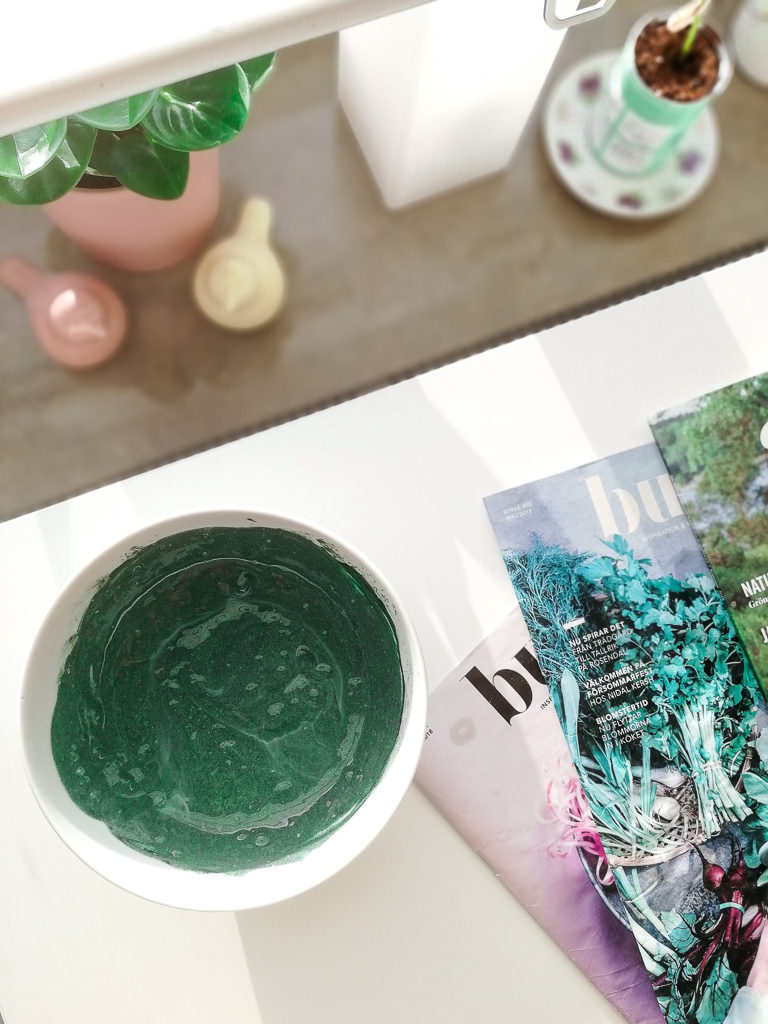 Ingredients :
1 natural yoghurt
2 tablespoons honey (or agave syrup)
1 tablespoon spirulina powder
Instructions for use: Mix the ingredients well in a bowl, then apply on the whole hair (scalp and lengths) and let minimum 30 mn. I advise you to wrap your hair with a towel or a cap (for clean and anti-spill purposes :D)!
Yogurt and honey will moisturize your hair and make it soft. Spirulina is great for making hair shiny and fortifying it.
Little extra: If you want to get a lightening effect use honey and leave on your hair for at least 2h. The result will not be obvious but along the applications it can give nice highlights to your hair.
---
Spirulina in general is really a super seaweed, I had talked about it in this article dedicated to spirulina or in this Unicorn Latte recipe with delicious spices and spirulina.
In any case, I hope that this DIY mask will please you as much as it pleased me! Feel free to tell me in the comments what you thought about it! Soon, I'll share another DIY mask with softening and lightening properties that I just tested.
Lot of kisses, and see you soon!