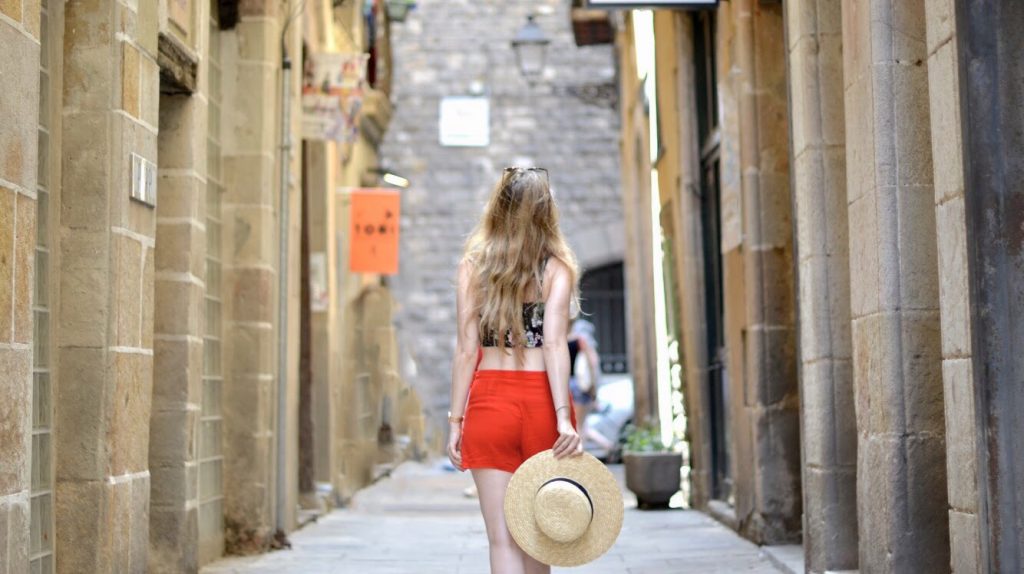 Hey my little feathers! I hope you are doing well and that your August month is going well! Here, still in Spain enjoying my holidays and the sun! And after a week in Barcelona, it is in Valencia that I am now with my daddy! Little moments that matter. Get ready for many things on the blog at my return of vacation, because I have a thousand photos, videos and good plans to make you discover! I'm going to make a blog post and a vlog about Barcelona, with all my advice and discoveries! So, stay tuned 🙂 ! For now, here is a little look in Barcelona that we enjoyed shooting in the pretty streets 0f this absolute beautiful city. A mini outfit because it was more than 30 degrees this day so you have to justify any cm2 of clothing, haha ! Come and discover the little streets of Barcelona with me !
The pretty little streets of Barcelona
Barcelona is a city that has so much to offer! Every alley is a surprise, with colors, small lights hung in garlands, small cute shops, small tapas bars … I'm just in love with this city where it was my 5th visit. But let me tell you something: it was the first time that I had the occasion to get "lost" in the streets to really discover the smallest nooks and crannies in this beautiful city. My other stays were more "touristy" or even "festive" as I was going there with friends in order to party. So I lived more during the night than during the day. This time it was different. I was there with my darling and we walked 30,000 steps on average every day, wandering in the streets, spending time on the must see spots, eating well and discovering lots of nice things.
The day we took these pictures, it was very hot. 36 degrees in the shade, a madness for us Nordic Swedish people, haha. The temperature where you just want to wear the less clothes as possible to let the skin breathe.
And just a week before my vacation, I found the perfect small top and shorts for the occasion, for sale at H & M! The shorts are super light and the top is very fresh to wear! I love the little ruffles on the shoulders of the top and on the front of the shorts, just fan of these pieces! And you ?
As for the hat, it also comes to us from H & M and is my best ally this summer! I always have it with me ! You have surely seen it on my Instagram :).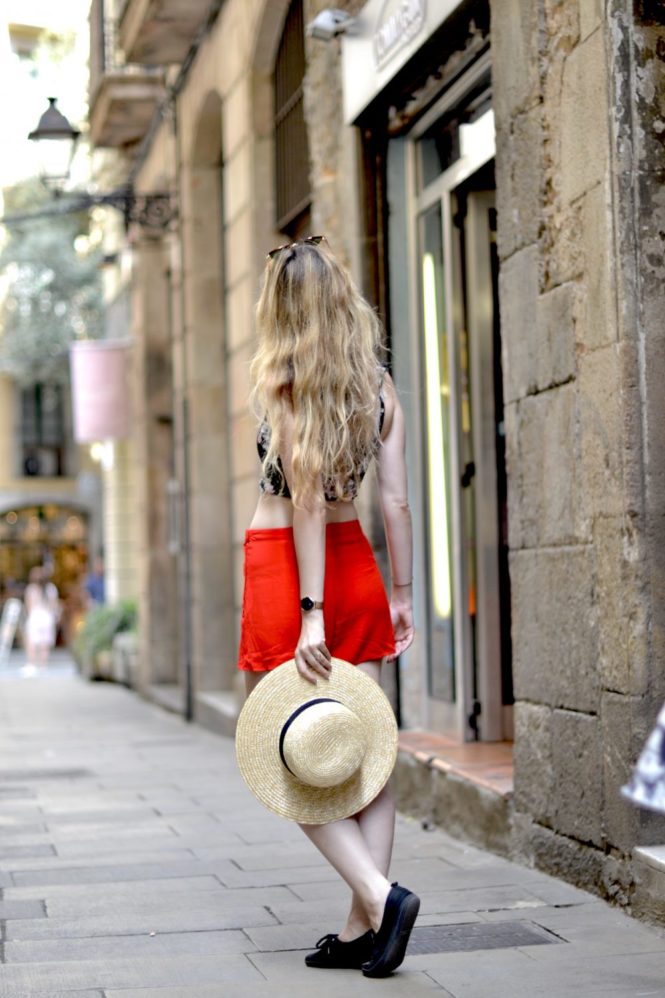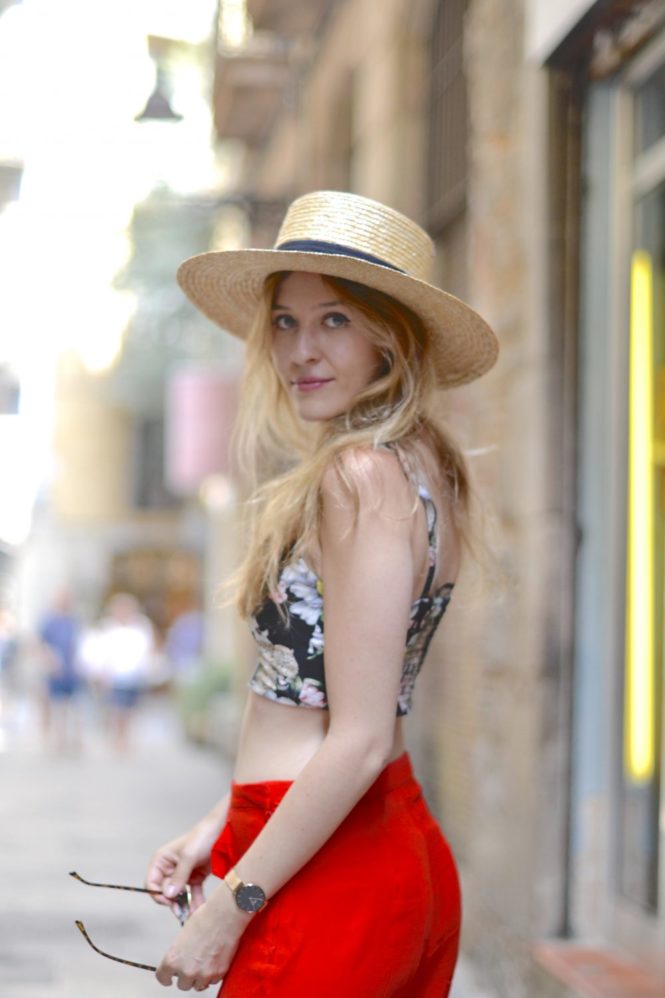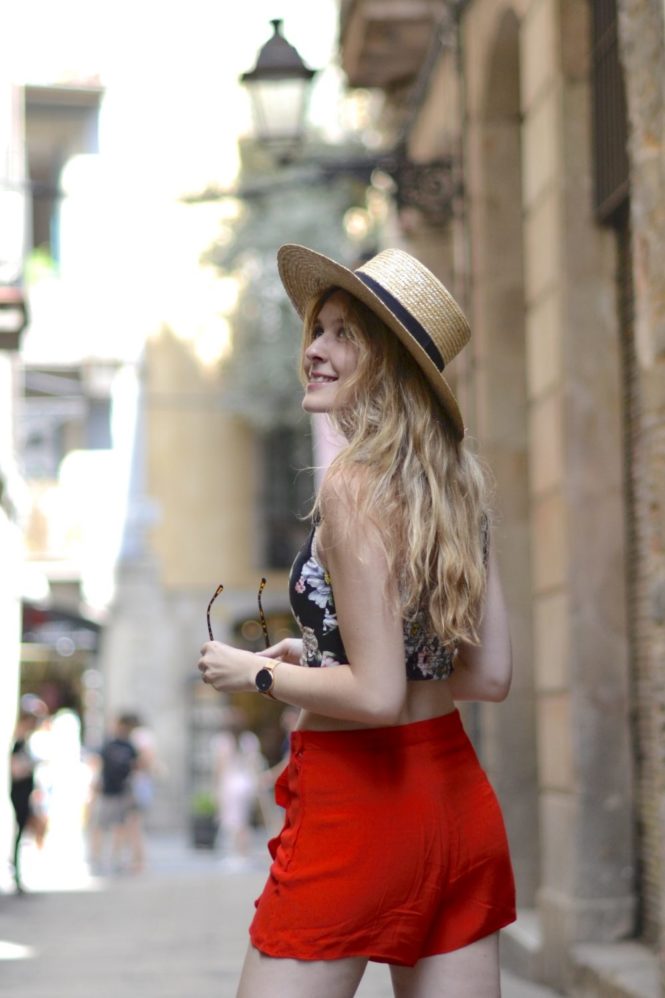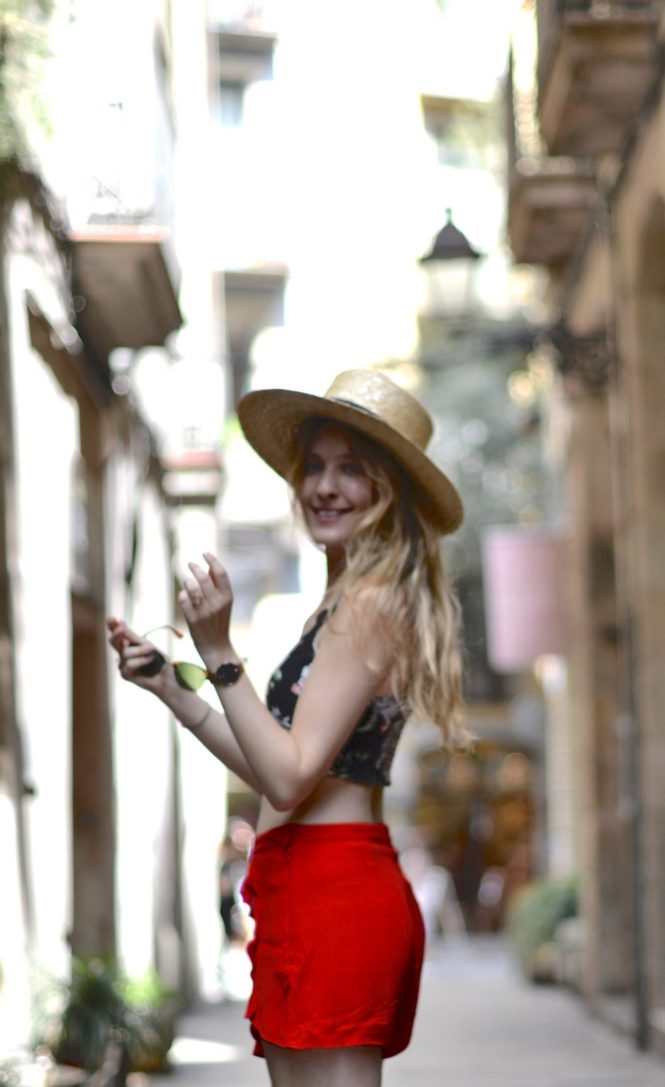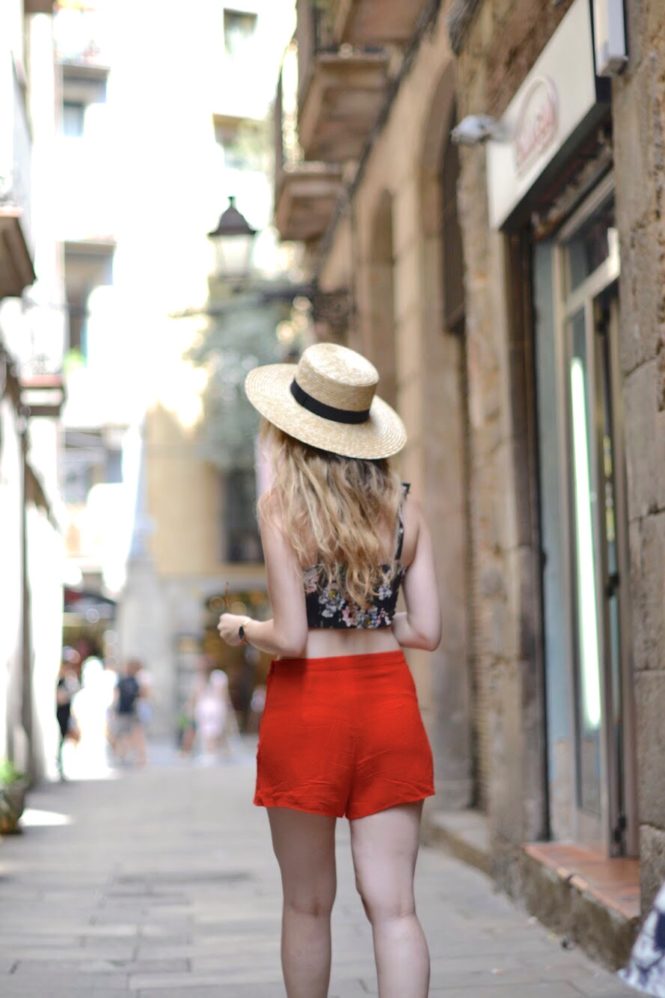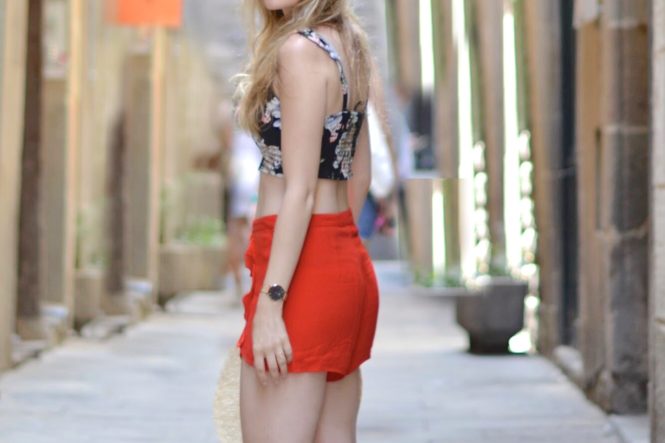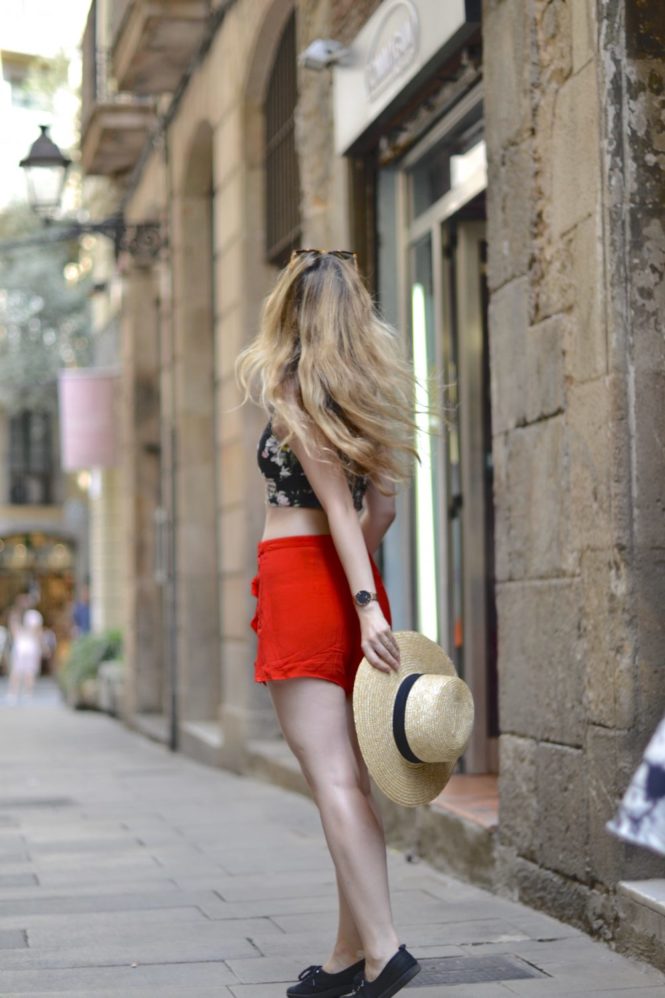 * And you babes, where did you go for vacation this year ? *
A lot of big kisses and I wish you a nice Sunday! Good luck for the week for those who work tomorrow and, for the fortunate still in vacation, like me, enjoy your holiday :D!

As usual here is a little selection of cheap and similar items on the web :
Red shorts :
Pretty small tops :
And finally, pretty hats (special big love for the one with flamingos on it <3) :