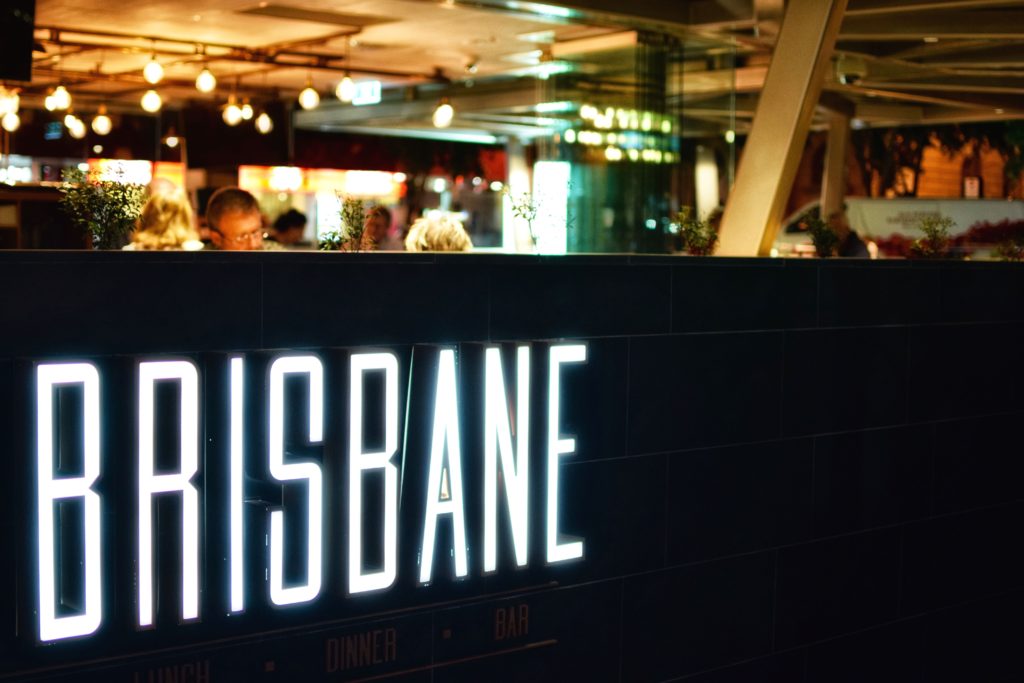 Already almost three months we are in Brisbane. The city where we stayed the longest during our Australian trip. Living in Brisbane is GREAT ! Let's talk about it.
Living in Brisbane : how is it ?
Brisbane is a very nice city with lots of places to visit (Southbank and its street beach, the city hopper free ferry which cruises on the river through the city, Fortitude Valley and its markets / bars…..) a magical atmosphere and nice people.
It is the city that never sleeps, a lot of people in the streets day and night,  cafes, nightlife… you don't get bored!
This is also the sunniest city in Australia with over 300 days of sunshine per year!
We sleep in a nice hostel and not too expensive ($ 22 a night which is very correct). I would recommend it to you because it lacks of nothing: a pool, a rooftop overlooking the city and guarantees a magnificent 360 degree view of the surroundings, free wi-fi with very good reception, clean facilities, a bar, activities, friendly staff and so on…
Well, if you go to Brisbane, sleep in "City Backpackers", 380 Upper Roma Street, you will not be disappointed!
The hostel life in brisbane (on the long-term)
We made many friends here, especially in our hostel, and now it seems to be part of a big family. We spend our days together and we create bonds … It'll be hard to separate when the time comes. It is true that this hostel is a large community : sleep together in dormitories (we laugh a lot, but we also fight sometimes, when some people decided to turn on the light late in the evening or when they make love in the room. We take our meals in the communal kitchen, we watch movies together, we go to the pool together… We LIVE together.
Everything is known, as in Big Brother or Gossip Girl. No privacy -which is hard sometimes- but you get used to it … So much that after you left… you must feel so alone!
The good plan when you stay for long : working in hostels
The manager of our hostel offered us to work as staff members… Against free accommodation and a salary!
And this is by far the best job we had in Australia. Well, OK, not very glorious tasks : mostly cleaning.
But hey, no need to take public transportation, possibility to take short breaks in our room regularly and see our friends all day. And above all, to stay at home … Why would you ask for more?
The salary is also quite good… 150 $ for the room + $ 371 net per week. Finally between 600 and 650 dollars a week … if you add the money for transportation we don't spend, and food. It's great !
Photo credits : Jesse Collins
SaveSave