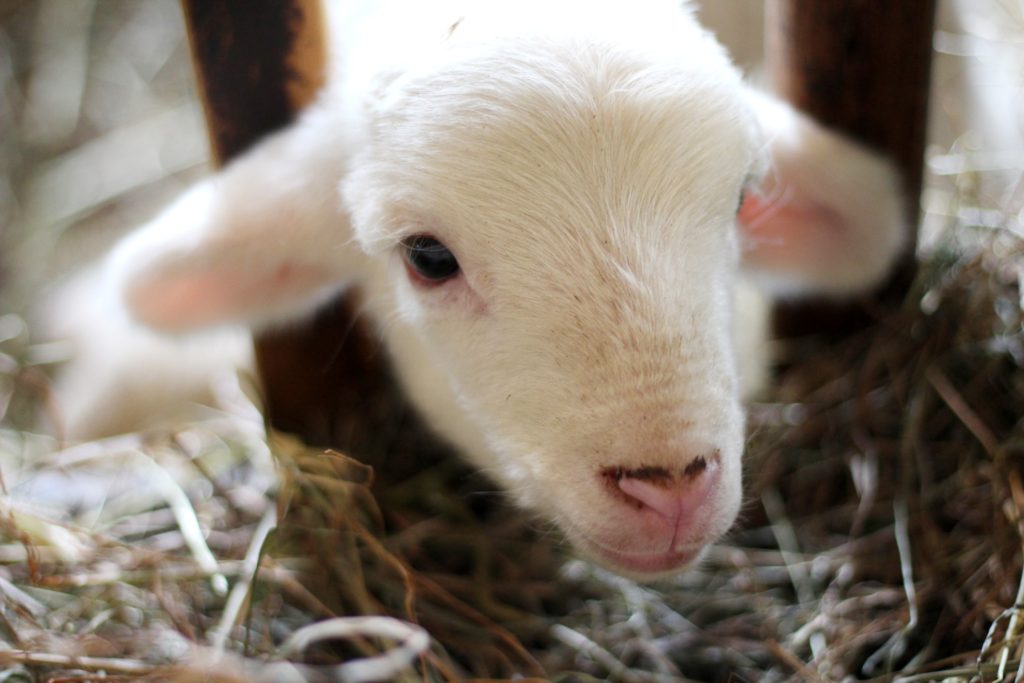 The WWOOFing in Australia, it is a thing to do! WWOOF means World Wide Opportunities on Organic Farms, and basically it's volunteer work in organic farms against free food and accommodation.
WWOOFing: a dive in local culture

We are currently WWOOFing in Darwin, in a large farm where we take care of animals and plants. We enjoy beautiful landscapes, meet local and dive at the heart of their culture, we meditate a lot, learn about life and about ourselves.
How to find a WWOOFing job
You must visit the WWOOF website and apply for farms. It really is a rich experience that I 'd highly recommend! This is possible in Australia but also in lots of other countries (all info is on their website).
Our daily tasks working in the farm
Every day we have as a basic program the following tasks :
– At 9 am, we start by feeding the animals.
To each animal his seed type and quantities, and in a certain order. 1 medium cup for pigs, a small cup for the poultry, 3/4 a bucket for ducks, one glass for the peacock, vegetables and fruit for goats, etc.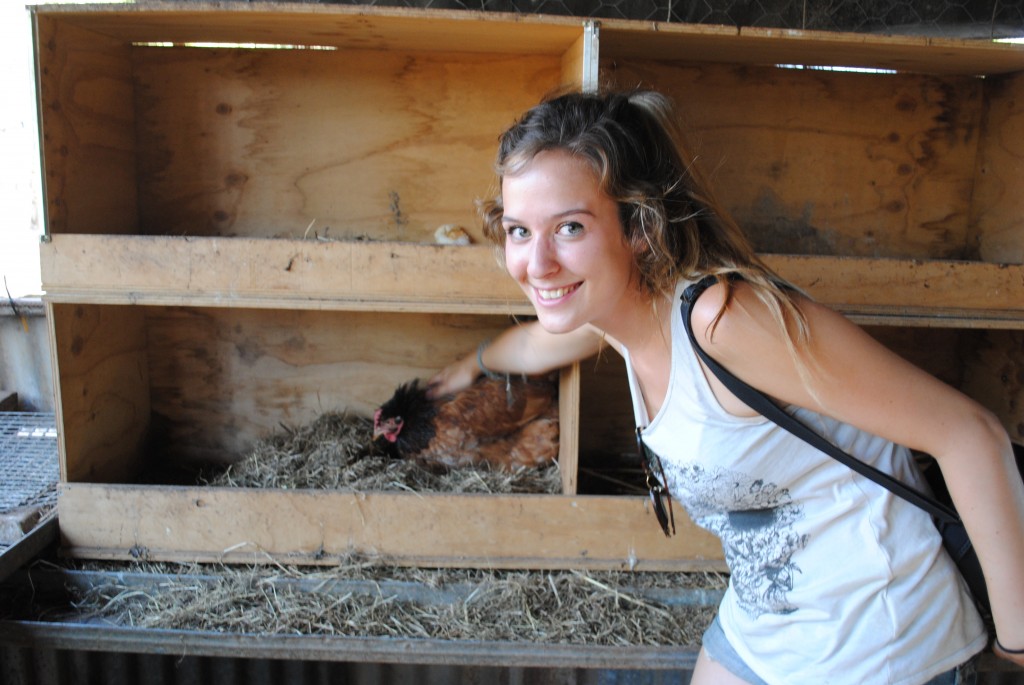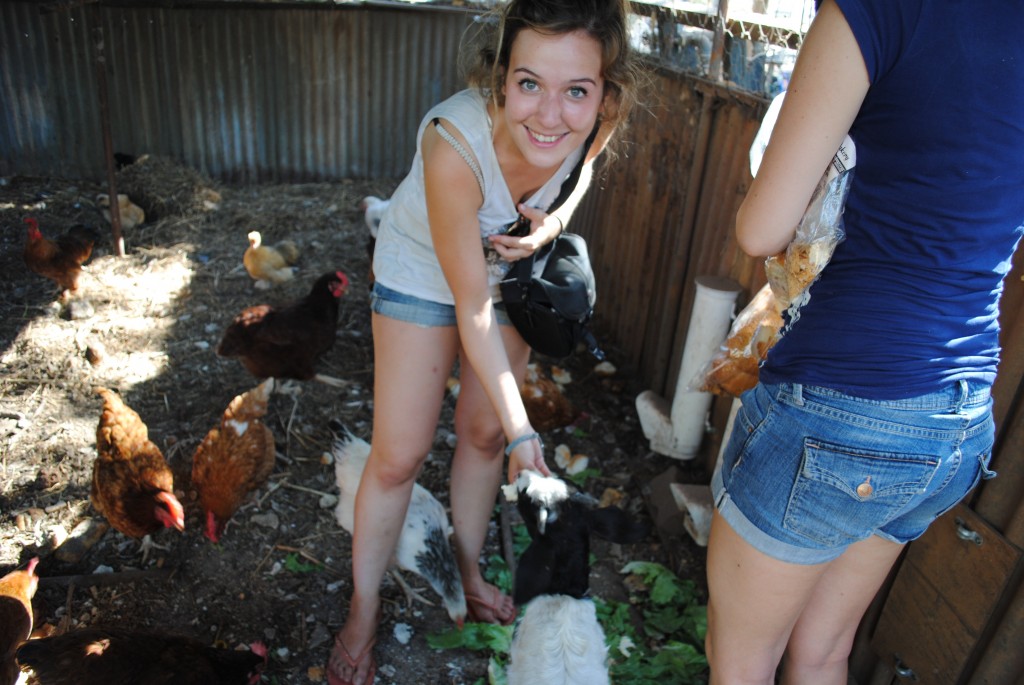 – Around 10 am we water the plants in our greenhouse, which we largely built with our own hands.
We have brought gravel and dug walkways. We arranged boxes we filled with soil, soil we then plowed and watered thoroughly before planting  many fruits and vegetables in. Tomatoes, beans, eggplants , passion fruit, rhubarb, lettuce, peppers … A very hard work but we are proud of us.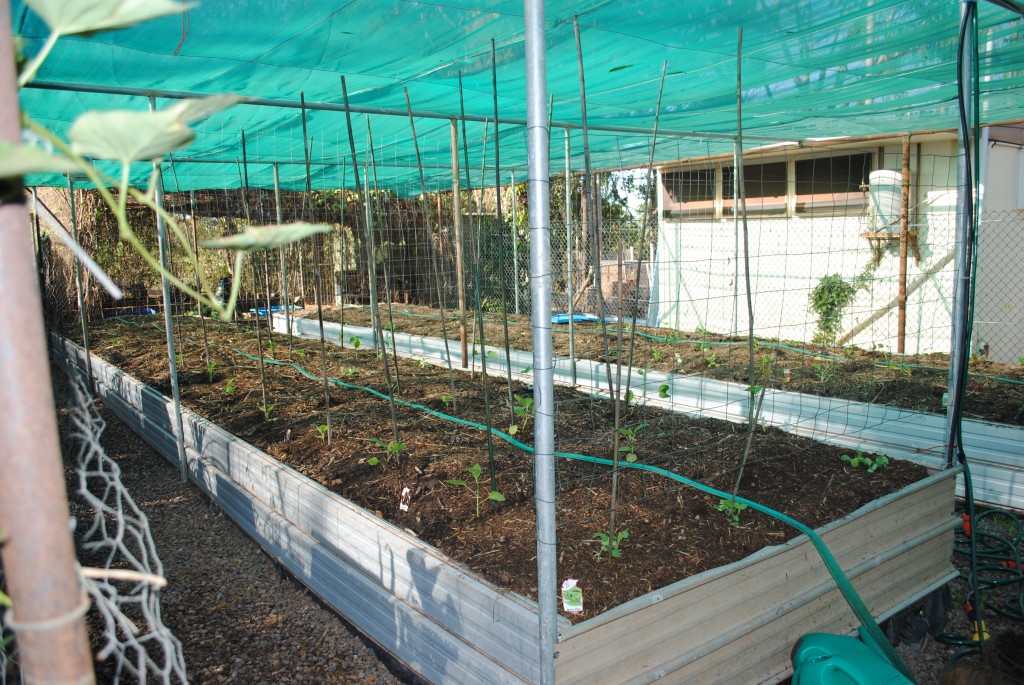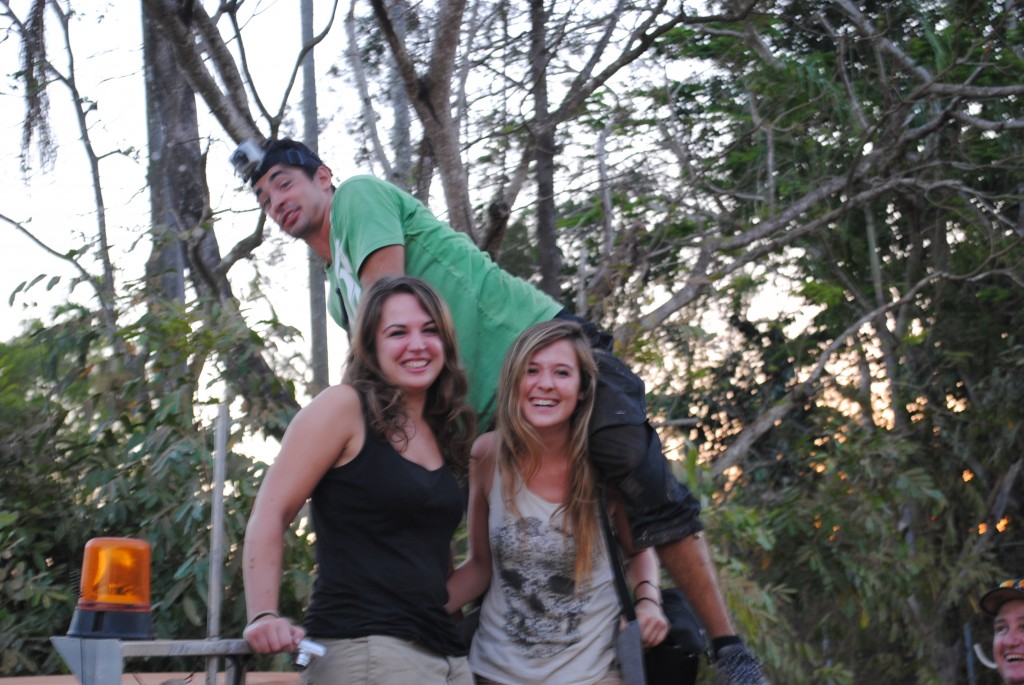 These plants grow very fast and all in 3 weeks already we will have our 1st tomatoes. Too cool.
We also have lots of tropical plants to water, like orchids.
– From 16:30, we go for animals; + Plants again, up to 18h.
– In between our tasks vary a lot and it depends on the day.
But basically from the beginning it was : plucked weeds in the property, repainted the walls of 2 bathrooms, cleaned the house, cleaned the greenhouse pests, helped build the walls of a new bathroom cutting sheet metal pieces with a jig-saw, cleaned an old car … We're learning so much.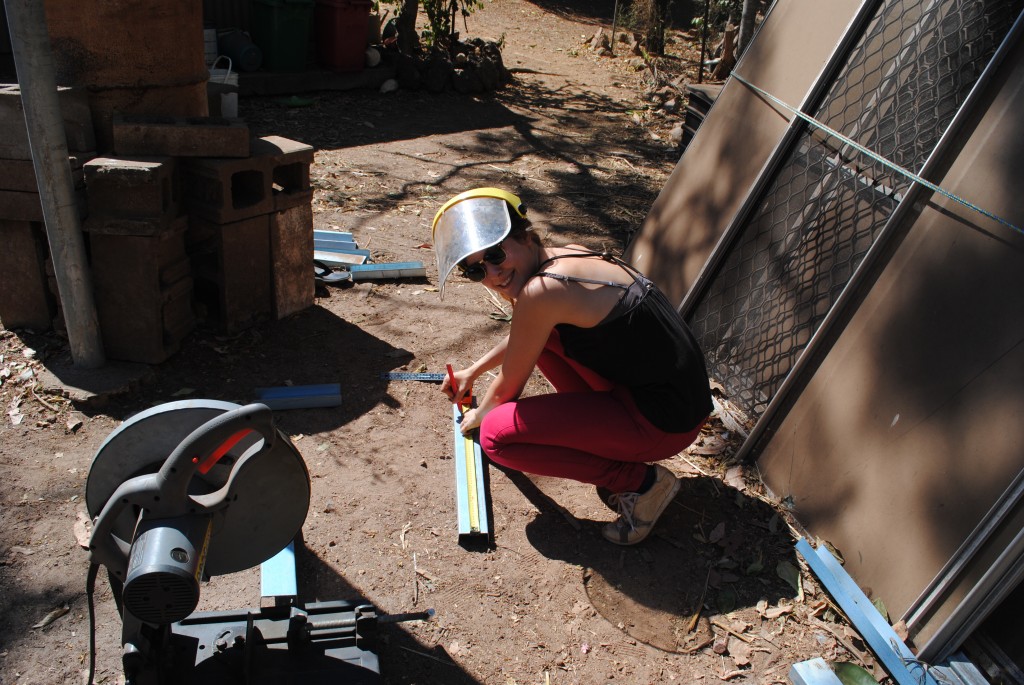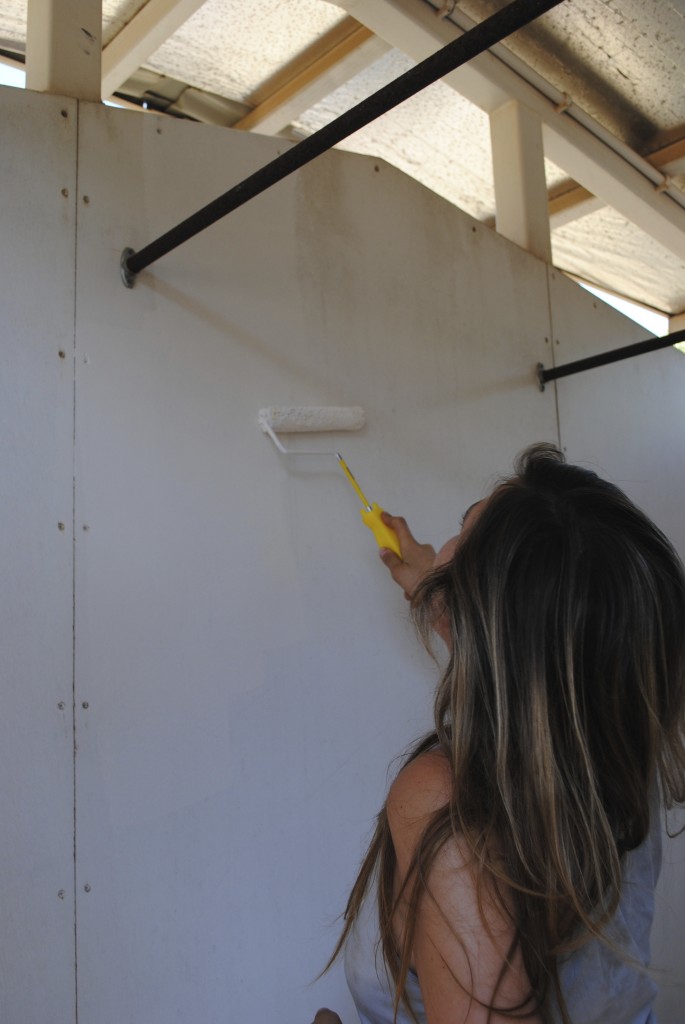 Of course we also have a lot of fun ! Ans some fears…..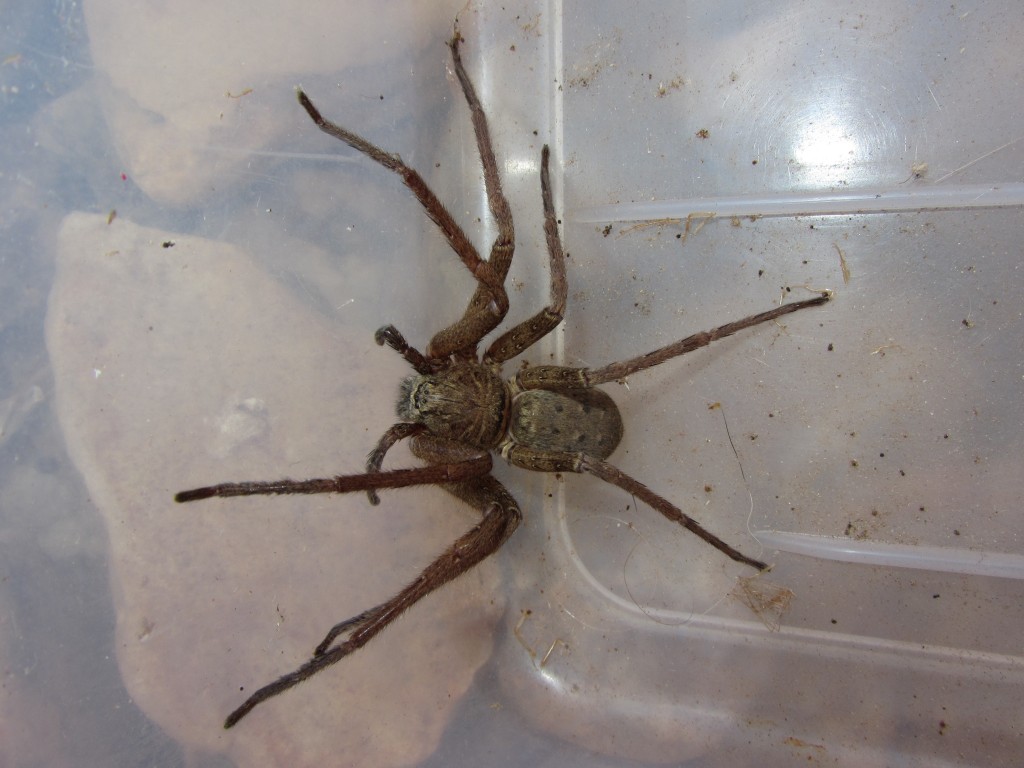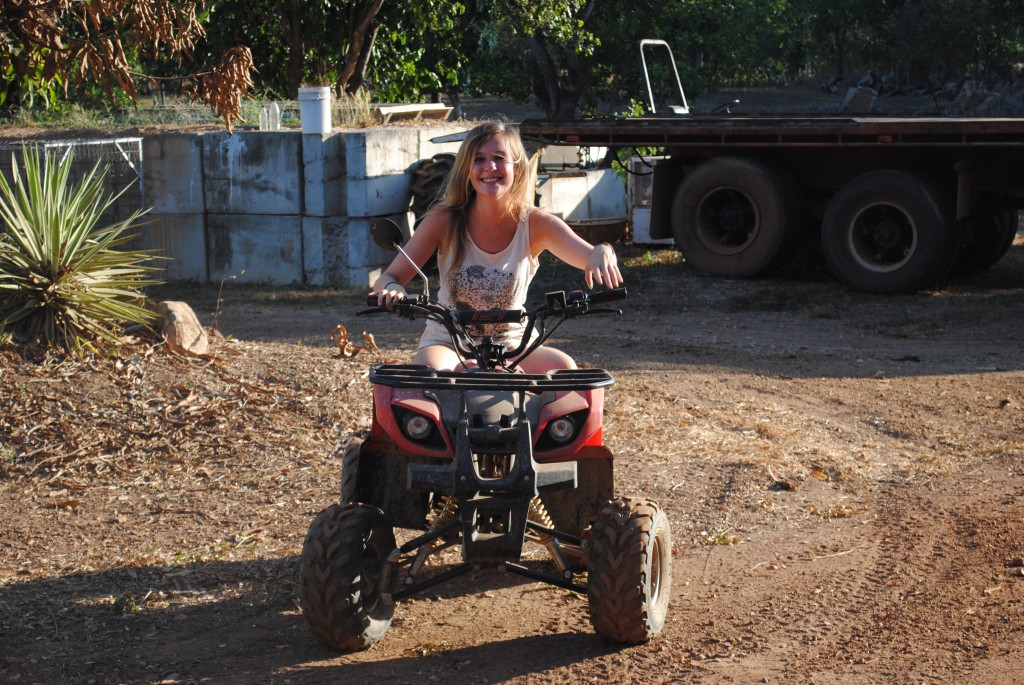 Soon, it's time to leave the farm
We feel that we really grew in maturity, learned a lot and we are ready for new challenges!
I 'll end this article with this long quotation which I love from the book, "The Bible of the great traveler." (Translated from "La bible du grand voyageur").
I find that words are well chosen and they perfectly reflect my state of mind, and the one of any globe trotter I believe :
"It is still possible to live an adventurous experience, learning and meeting people by travelling. Adventure is a state of mind where we accept to take risks, to waste time. We challenge ourself through the ideas of others. We learn, we absorb like a sponge some images, sensations, emotions. We face different problems, find unusual solutions, which leads us to be creative, inspired. On the roads of the world, we still encounter vagrants, adventurers who have embraced the freedom of travelling. There are more and more people who decide to stop time after school or to leave their job to travel for long. One year, two years or more, the movement is slow, an they escape from the daily jungle. They are learning to take time in order to discover people, languages, ecosystems and the simplest pleasures. "
 Main photo credit : Bonnie Kittle
SaveSave