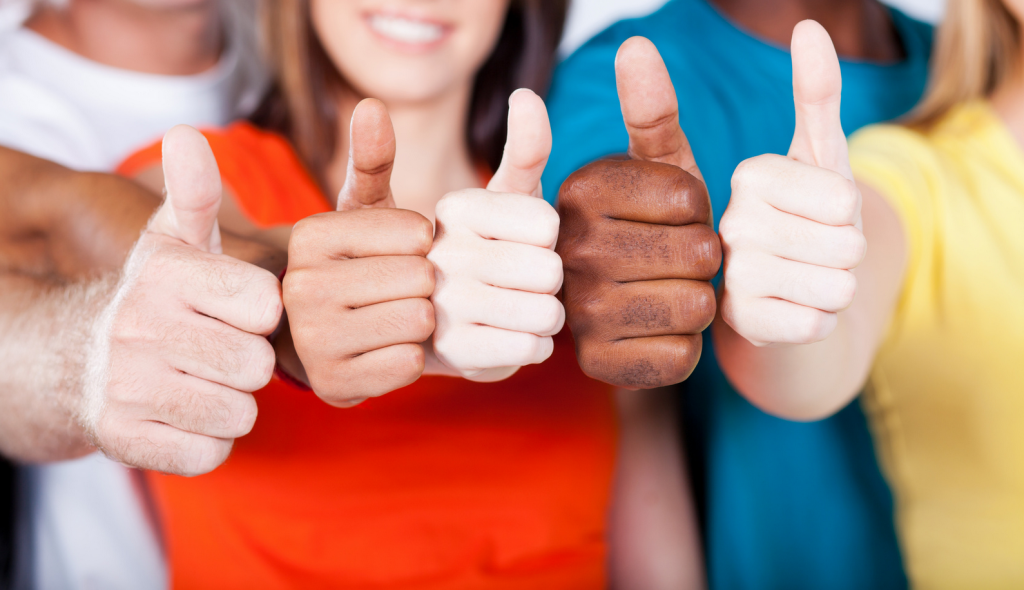 Already 8 months almost that I am living in Malmö. I learn everyday a bit more on my new city, my new home. And I love everything ! Malmö is known for its cultural diversity, where scandinavians embrace other influences and particularly Middle Eastern's culture and its delicious food. I would like to focus on the large panel of different food you can taste here in Malmö, and especially on the Malmö Falafel.
MALMO FALAFEL : MORE THAN FOOD, A REAL LIFESTYLE
In Malmö, eating Falafel, those fried vegetarian chick-peas balls, is a real tradition. People here say that Falafel are better than in Lebanon (how crazy is this?). I've never been to Lebanon, but I've tasted a lot of Falafel places in Malmö, and it's one of the best thing I've ever eaten.
Falafel was initially brought to Malmö by immigrants from Israel and Lebanon, and we can thank them for this. It's so delicious, and it became the city's favourite snack. We call it "Falafel" but it would be actually more appropriate to talk about a "Falafel Rulle" (Falafel roll), which is what we eat here.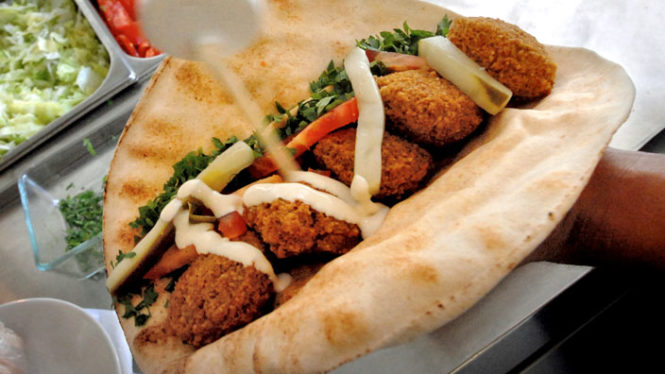 What is a Falafel Rulle, except being the city's favourite snack?
Well, it's a roll of pita bread, with of course Falafel inside (3 or 4 balls), lettuce, tomatoes, delicious salty gherkins, and garlic and/or spicy sauce. It's a rather healthy choice compared to other kinds of Fast Food Restaurants, and it's 100% vegetarian. And it's so cheap… oh my god ! 25 SEK (swedish kronors) in average for one roll. So basically you eat a delicious, healthy, vegetarian meal for no more than 3 euros.  No risk to break your budget !
You can of course choose also what you want inside it : red pickled onions, taboulé, baba ganush, humus, cucumbers, feta, halloumi, and so on … so many delicious Libanese ingredients.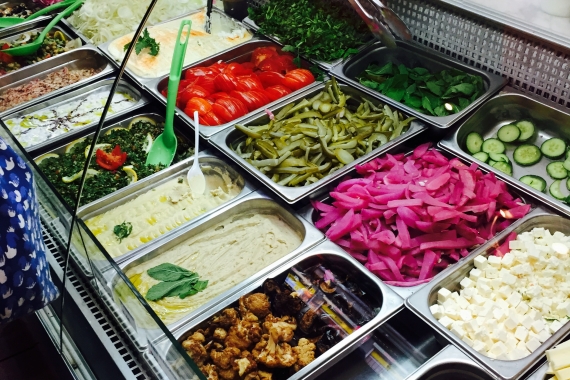 Even better to dive into this food discovery culture : a libanese buffet… 
At the same time, so happy from this new food discovery,
I wanted to dig a bit more in the culture and try even more of it.
Not only in a pita bread, but in a real plate… and even more different dishes. And I found the perfect place for that in Malmö :
a Libanese all-you-can-eat buffet, called "

Laziza

"
. One of the best buffets I've ever had !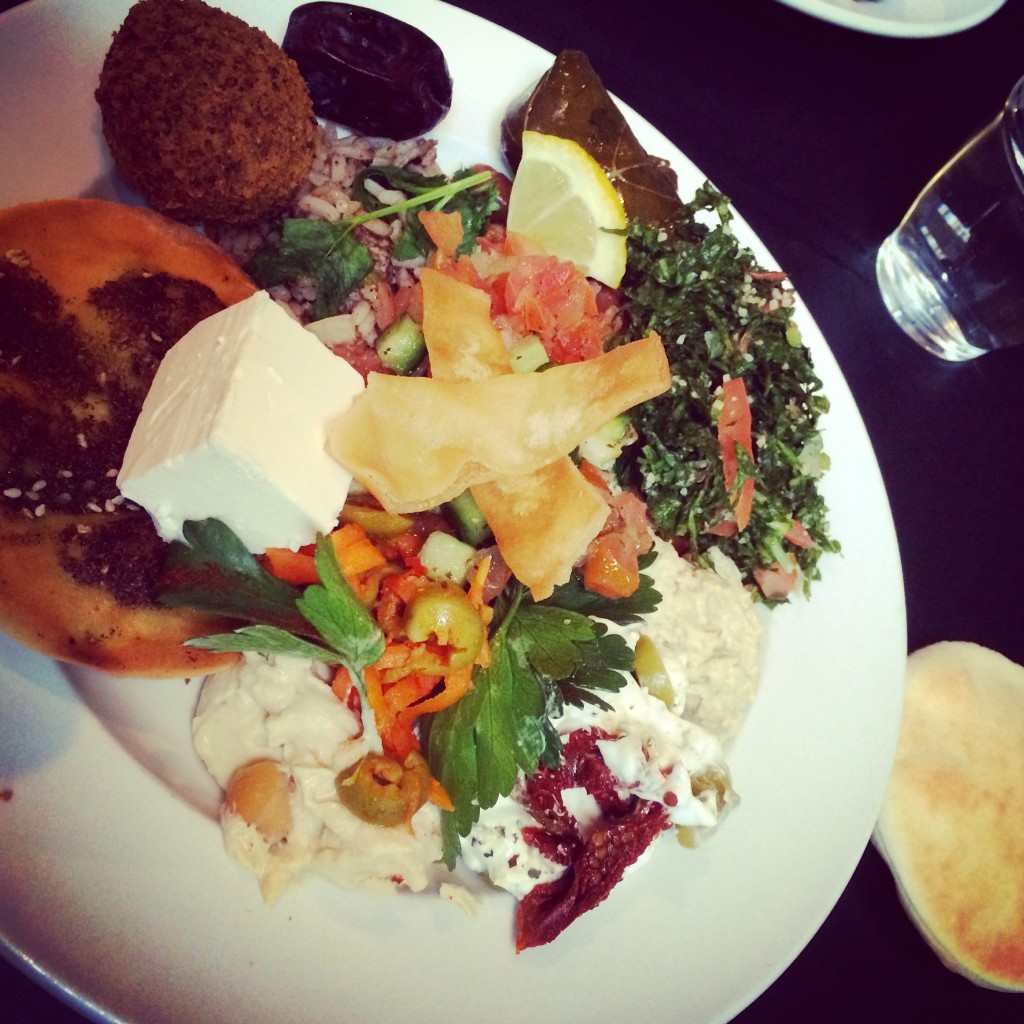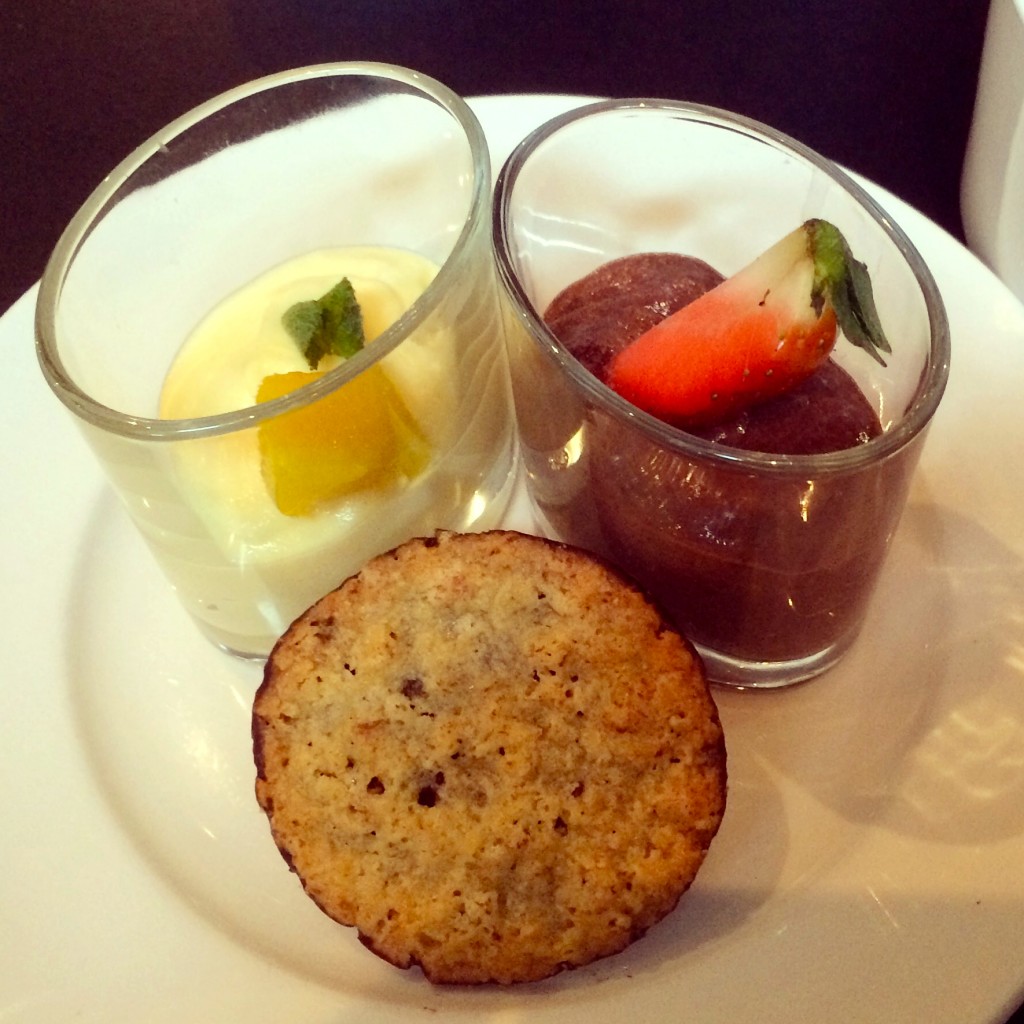 I really advise you to try it if you visit Malmö, it's a must-do. Here is the address : Baltzarsgatan 21, 211 36 Malmö.
Malmö is also the capital of delicious burgers & home-brewed beers
Some pictures and adresses I really like for drinking delicious home brewed beers and delicious burgers (vegetarian option always included).
Tap room : a very nice place in the district of Möllan, where you can eat good burgers, home-made fries and drink limited edition beers. They have a blackboard with some douzains of beers, for each one they produce only a bit. When it's finished, it gets erased from the blackboard, and replaced by another one. Every time you go there, you try a new one.  You can find it at : Bergsgatan 33, 214 22 Malmö.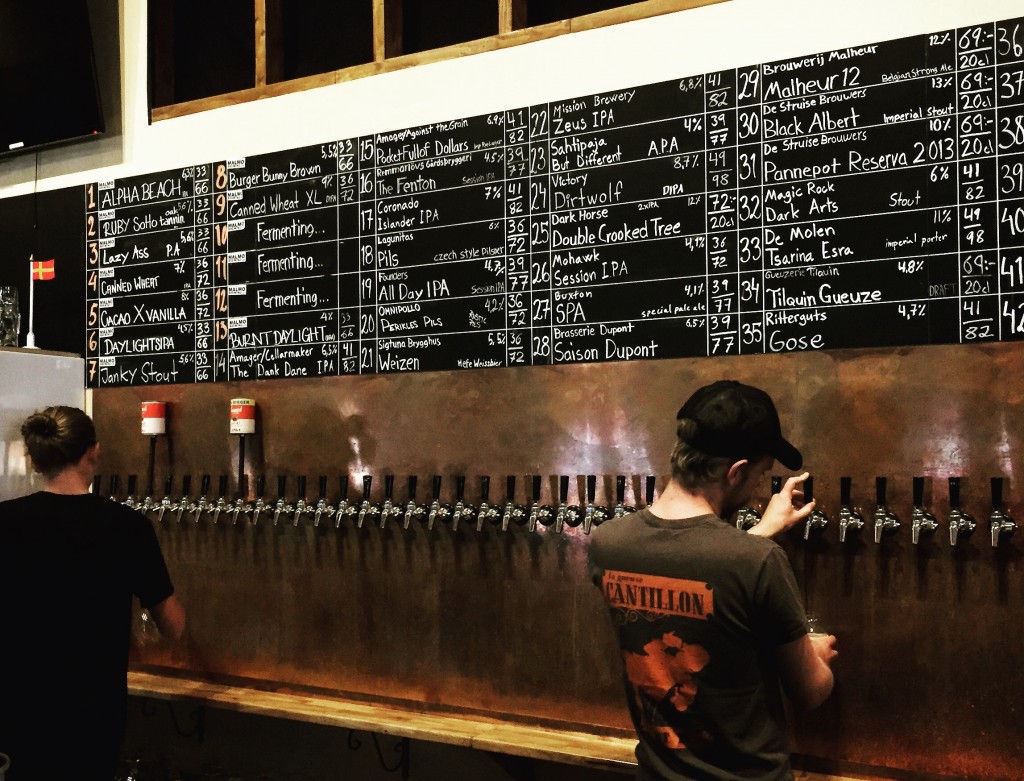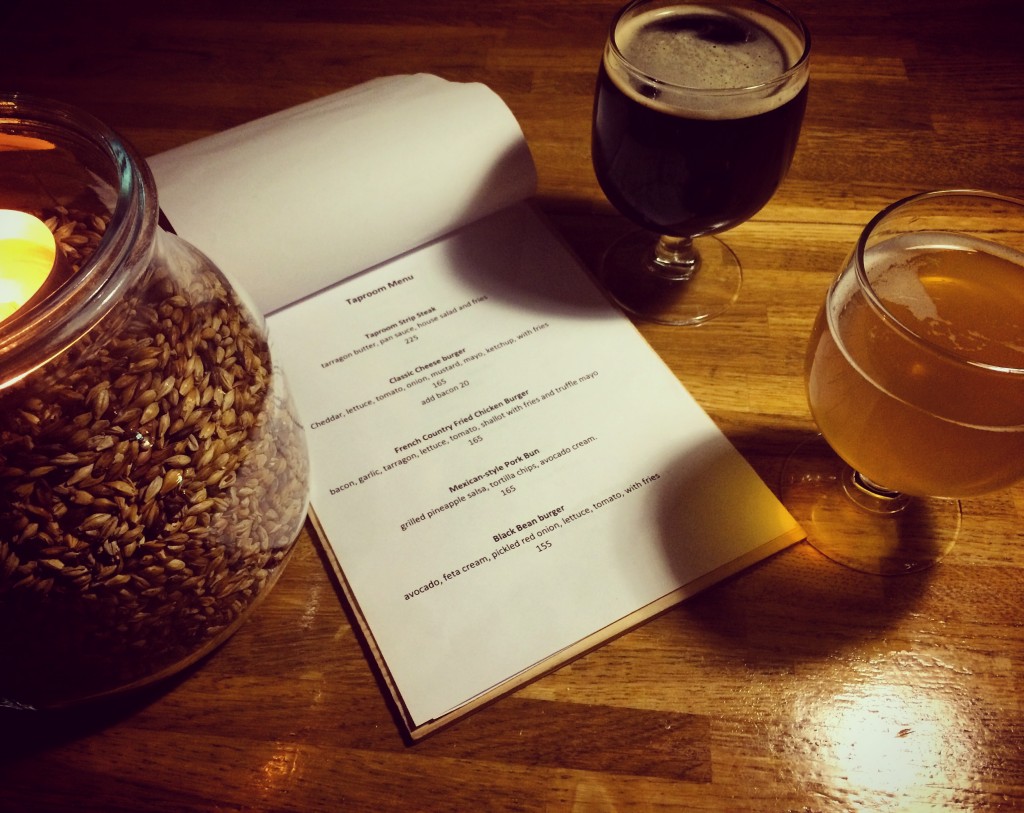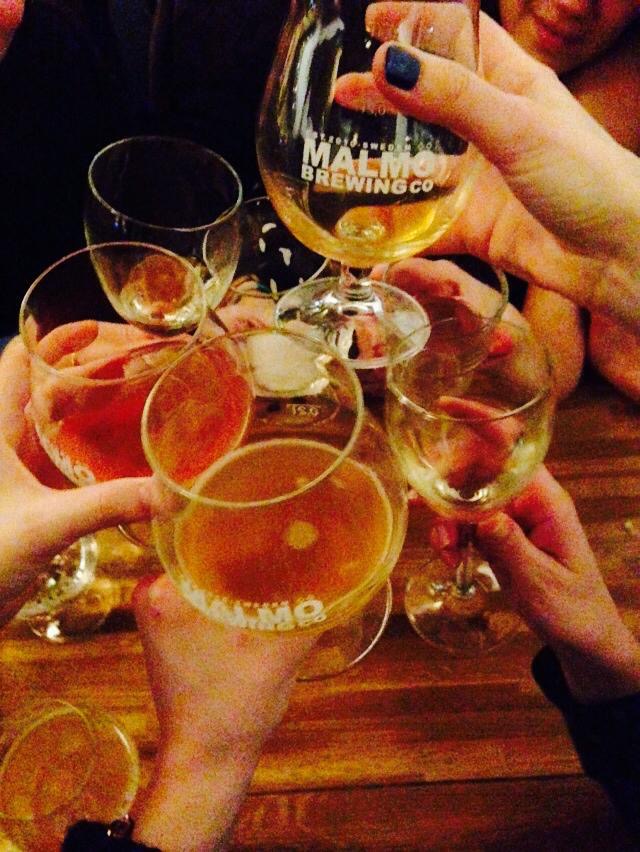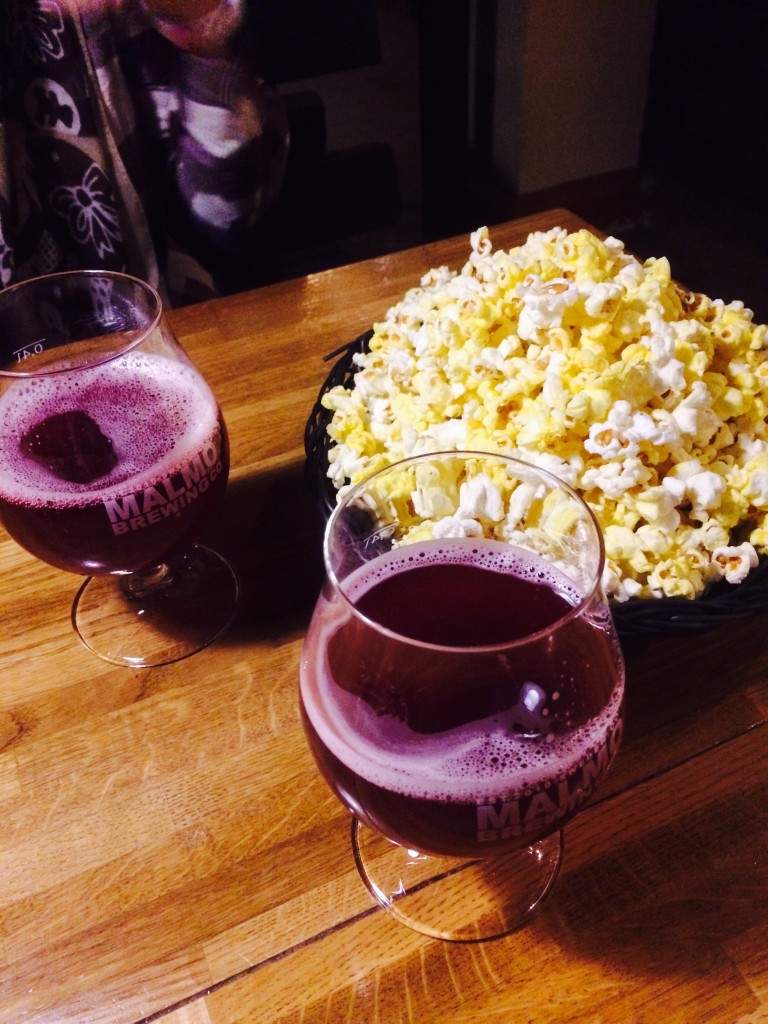 Vigårda : Cheap and Swedish, close to the central station. They pickle their own stuff and literally everything. It's just cool to watch all the jars full of pickled-stuff they have on every shelf/table. Centralplan 10A, 211 22 Malmö.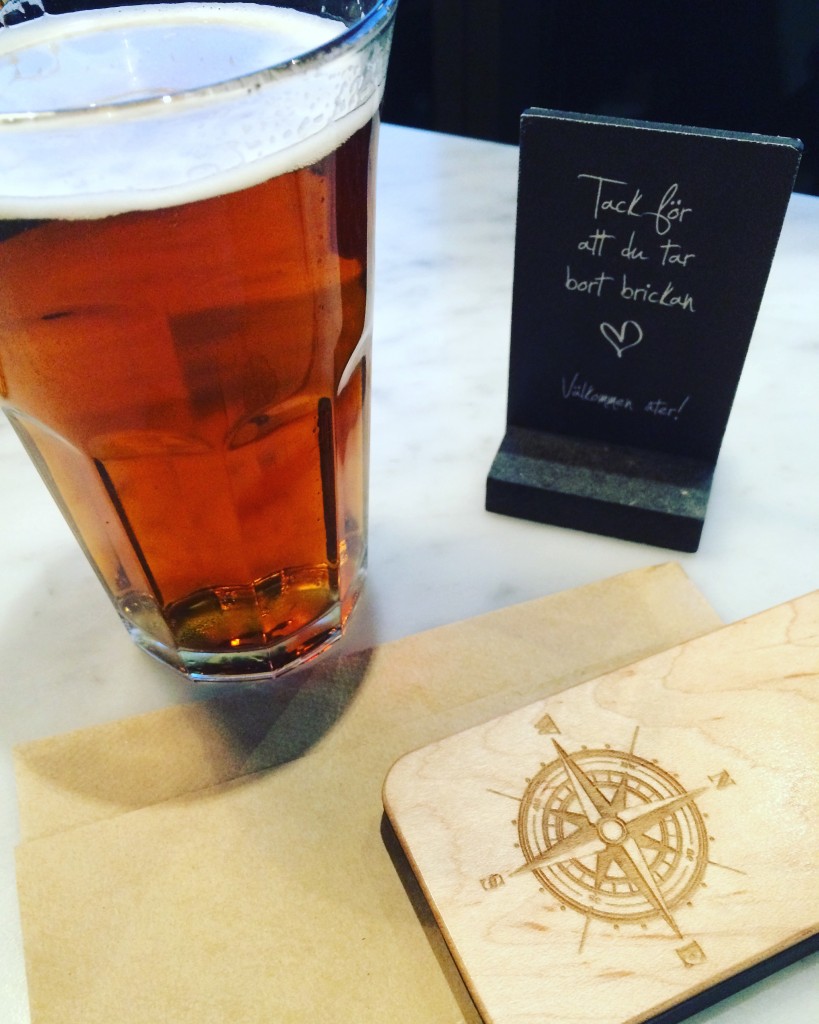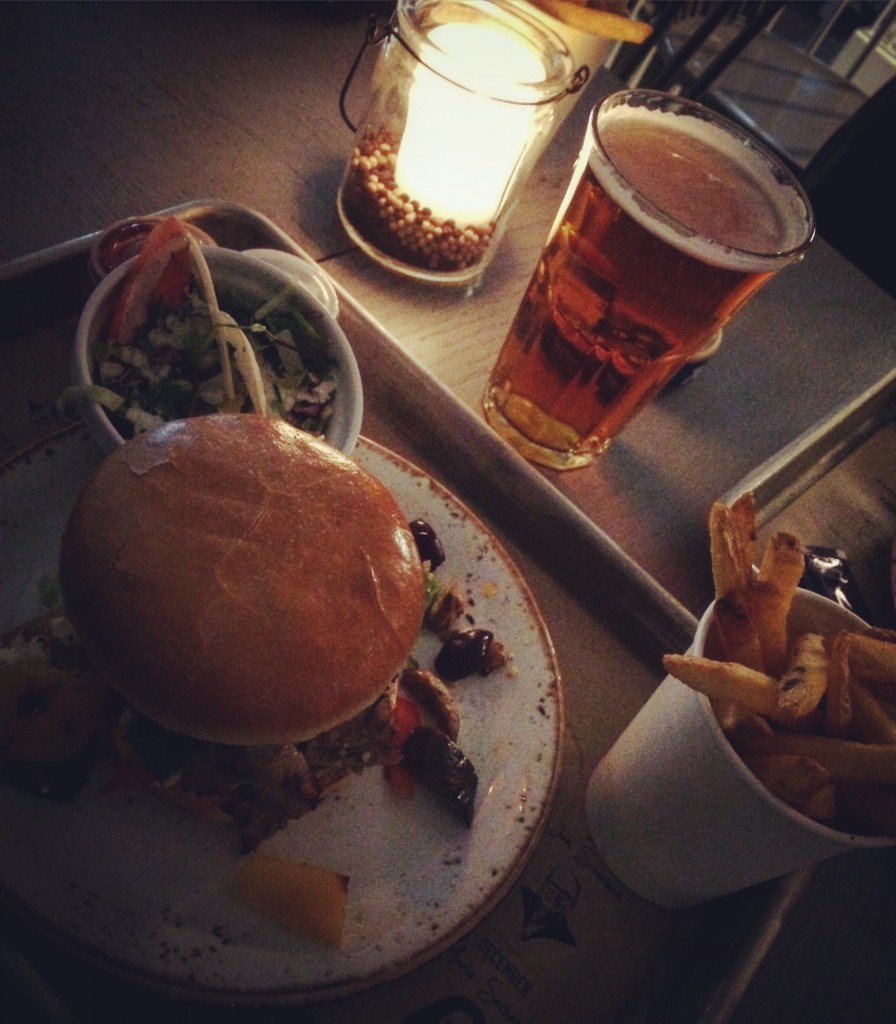 Mellow Yellow : on the square of Lilla Torg, the cutest and most beautiful square in Malmö. With a nice terrasse, nice burgers, nice atmosphere in the weekend… a place-to-go. Lilla torg 1, 211 34 Malmö.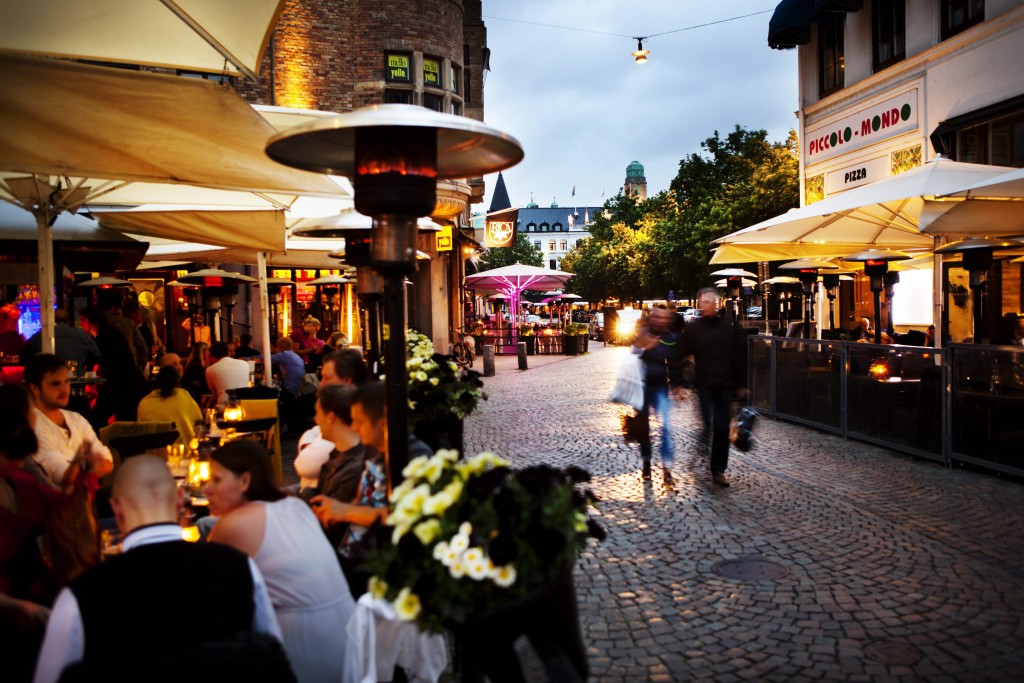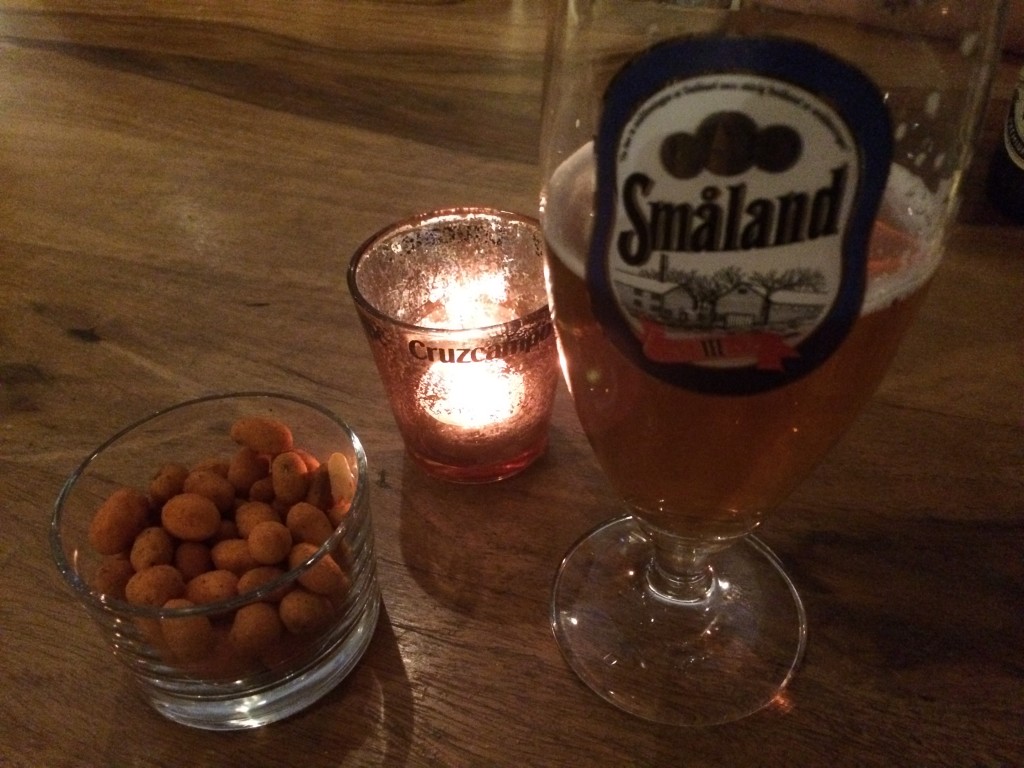 Of course there are so many other things you can eat here in Malmö :
Japanese / Chinese / Corean food : and so many cheap all-you-can eat buffets, of which my top 3 favourites are :
Bamboo City : Stora Nygatan 35, 211 37 Malmö. Excellent ! They have so many different meats, sushi, spring tools, steamed raviolis, etc. etc. THE BEST one!

Rice and Soup

: Sankt Johannesgatan 1 E, 211 46 Malmö. Super nice also ! Have many things and it's very cheap ! ++ for the location (close to Triangeln) and the very nice terrasse. Perfect for lunchs during spring/summer. Not more than 10 euros.
Noodlemarket : 

 

S:t Johannesgatan 3, 211 46 Malmö. Exactly the same that Rice and Soup and on the same street, but more vietnamese and noodle-oriented. Contains a BBQ.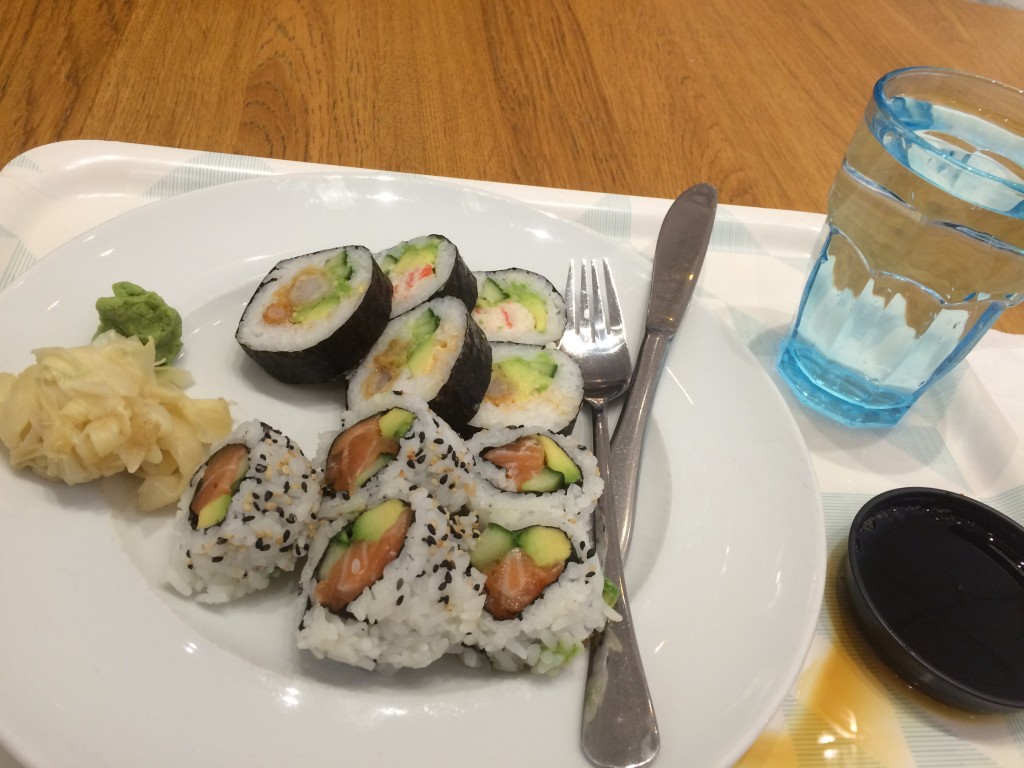 Swedish typical pastries, like delicious Kanelbullar (Cinnamon Rolls) and cakes :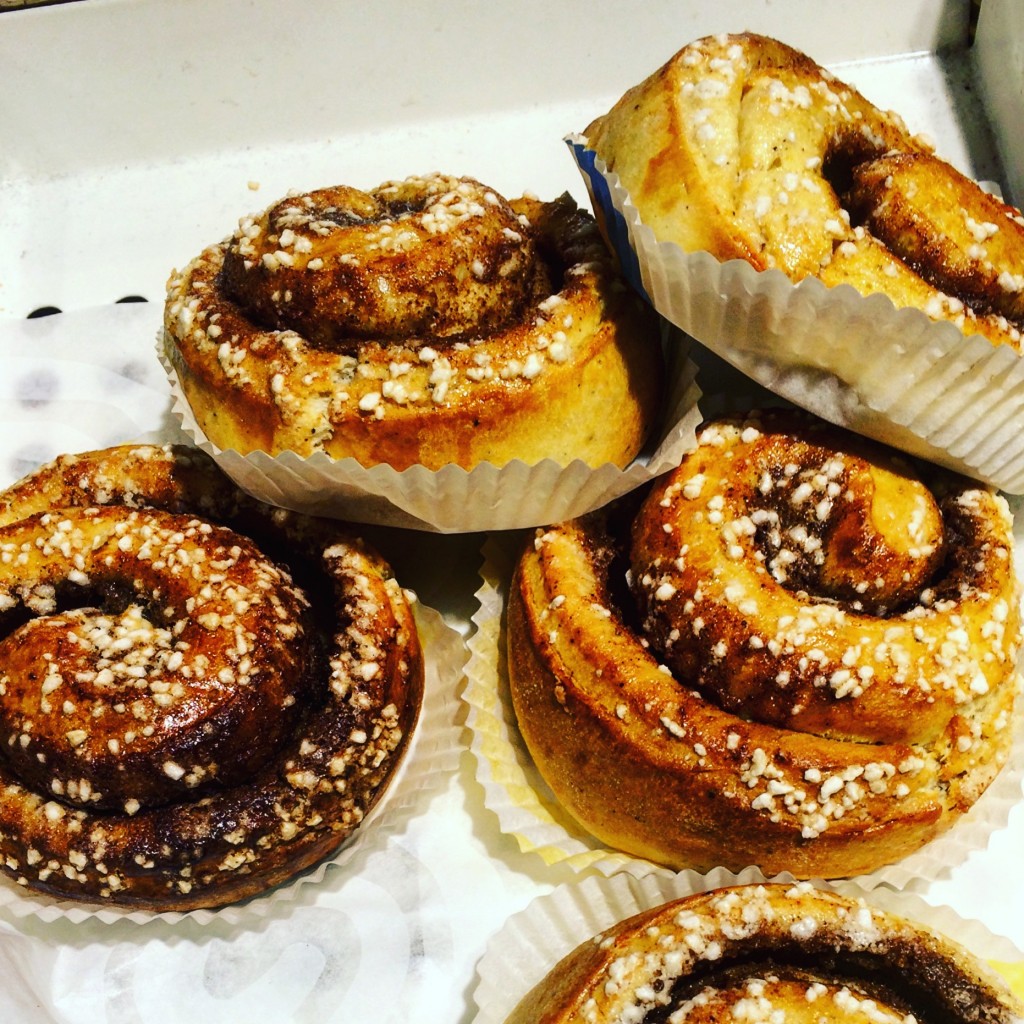 And so much more… I'll stop here, I'm getting to hungry ! Bon appétit ! And thanks a lot for reading <3
SaveSave