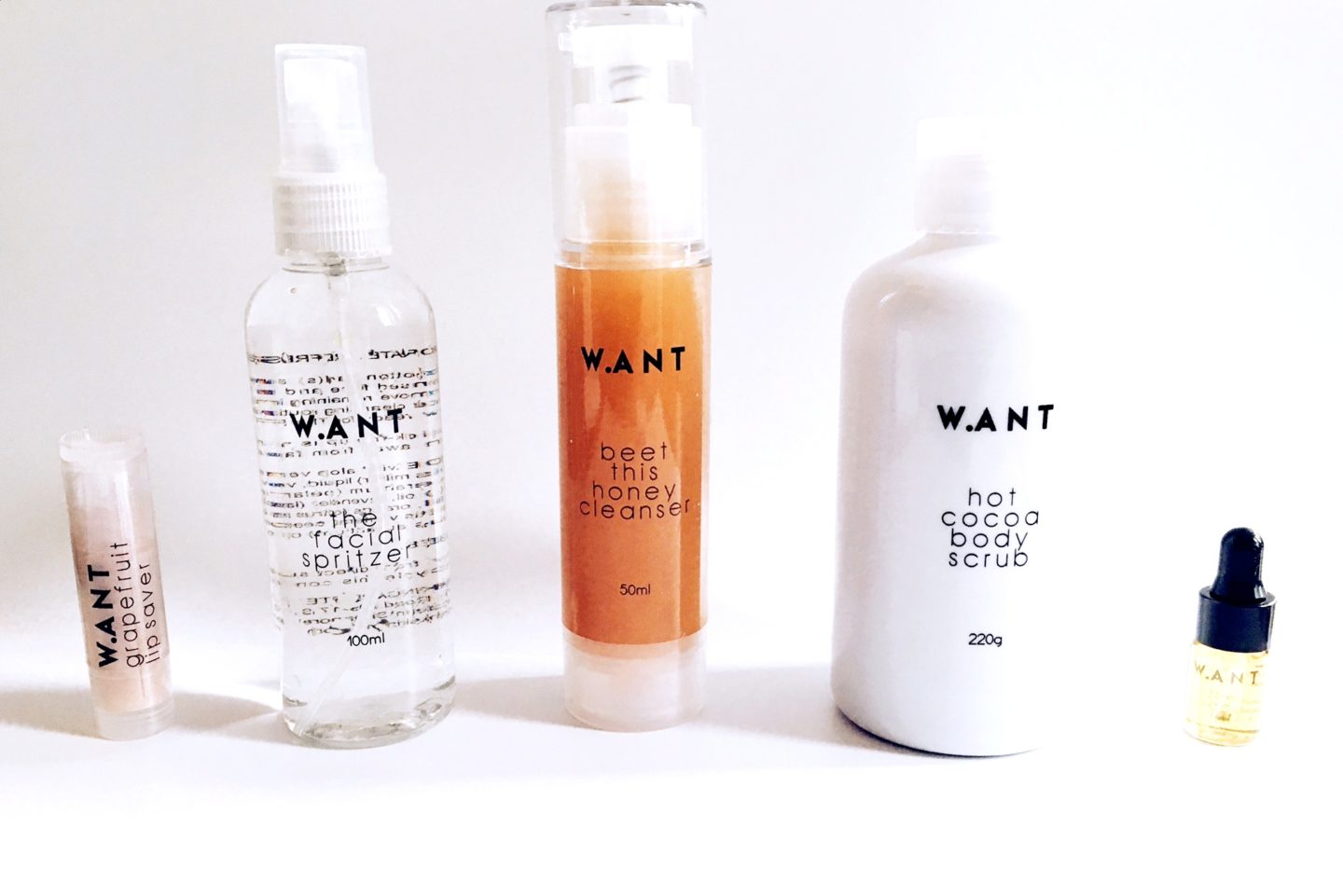 Hello my little feathers ! I hope you're having a great week. I recently had the chance to try a new brand I've just discovered : W.ANT, making natural beauty products. It comes from Singapour, and it's made on a totally natural and ethical way. Most of the products are hand made. As soon as I discovered it online, I had a instant crush because of its 100% natural positioning as I like, but also because of its beautiful packagings. Moreover : by purchasing W.ANT products we contribute to local communities and women cooperatives in Bali (Indonesia) and in Benin (Africa). Nice products and a humanitary cause behind… our story started well. So, of course, I tested all this with a lot of pleasure, and here is my review.  
My opinion on the natural beauty products W.ANT
First of all here is the selection of products I chose on W.ANT website (including a very nice word from the brand):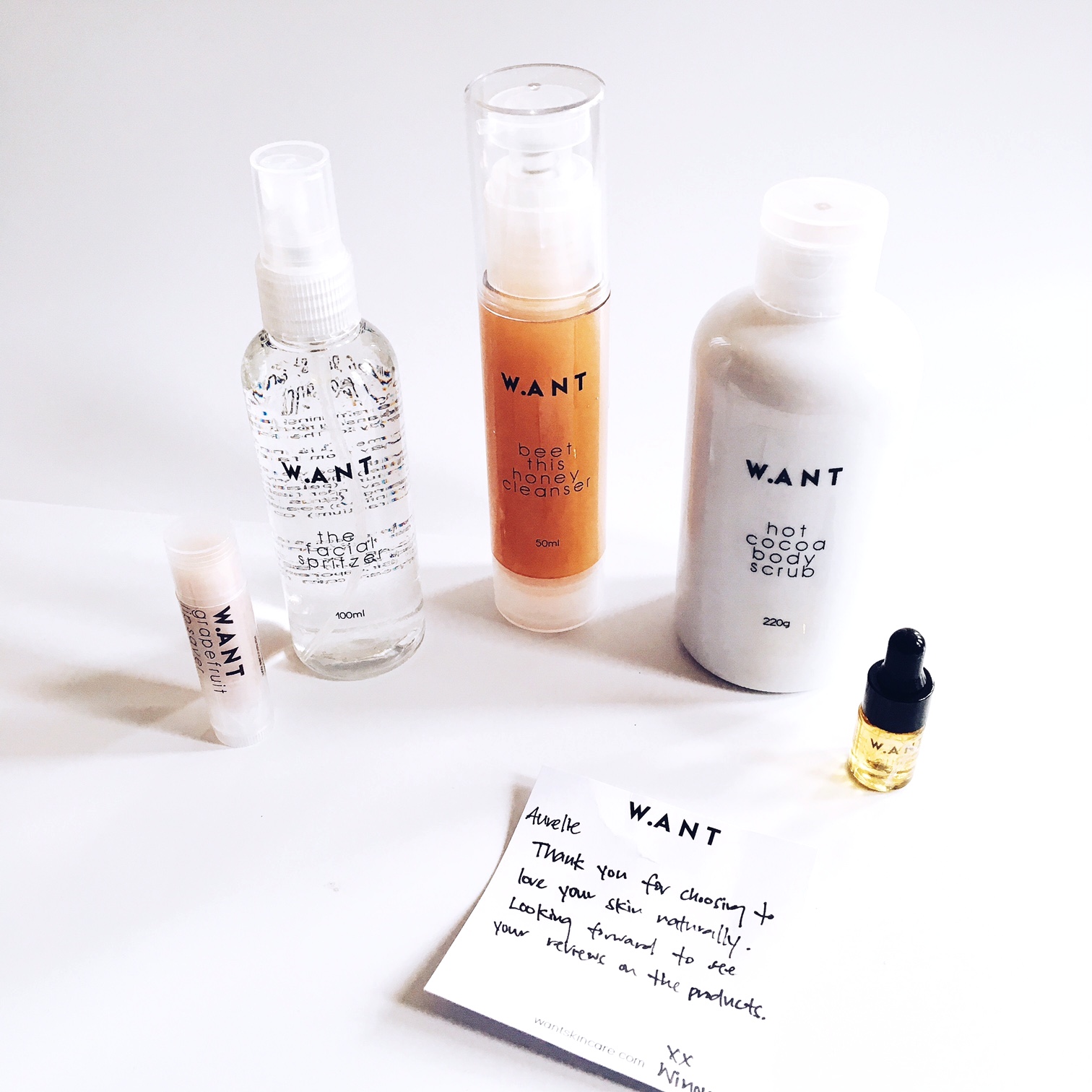 "Looking forward to see [my] reviews on the products"? So here it is, and it's very positive ! And sincere.
Did you know ? I only promote products IF I REALLY LIKE THEM on the blog & instagram. I only accept to collaborate with brands when I know that I will most probably like the products they would send me. If from the beginning, I know that I might not love what the brand makes, I kindly decline. Actually, most of the time I contact the companies myself, when I have a crush on them. And, even if I thought I would like something and I realize that I don't, after a test for example, this is what I do : 
If it's about only one product (e.g. : I received a shampoo and I don't like it), I come back to the brand and I say that I don't like it and that I won't post about it. I don't want to tell you "I loved this cream" if it's FAKE ! In this case, you'll never see the product on my feed. I also give my humble feedback to the brand, saying what I didn't like and why and what I think they could do to improve themselves (then, they use this info if and as they want). I will never criticize and ruin the reputation of a company online though. I think it's really ungrateful when you received products for free that they kindly sent me!
If it's a product within a selection (ex I receive 6 creams and 2 are not very nice, to me), here I'll tell you what I didn't like also, for exemple when reviewing all the products on a blog post. But I'll never post about those 2 particular products on Instagram. Indeed, why promoting them if I didn't like them ? 🙂
This little paragraph just to let you know that you can really trust me when I promote a particular product. I'm always ultra transparent when I talk about different topics, and I'll never tell you "big crush on X" if it's not a real big crush. Voilààà 🙂
++ Sooo, let's go ! Here is my review for the natural beauty products W.ANT ++
HOT COCOA BODY SCRUB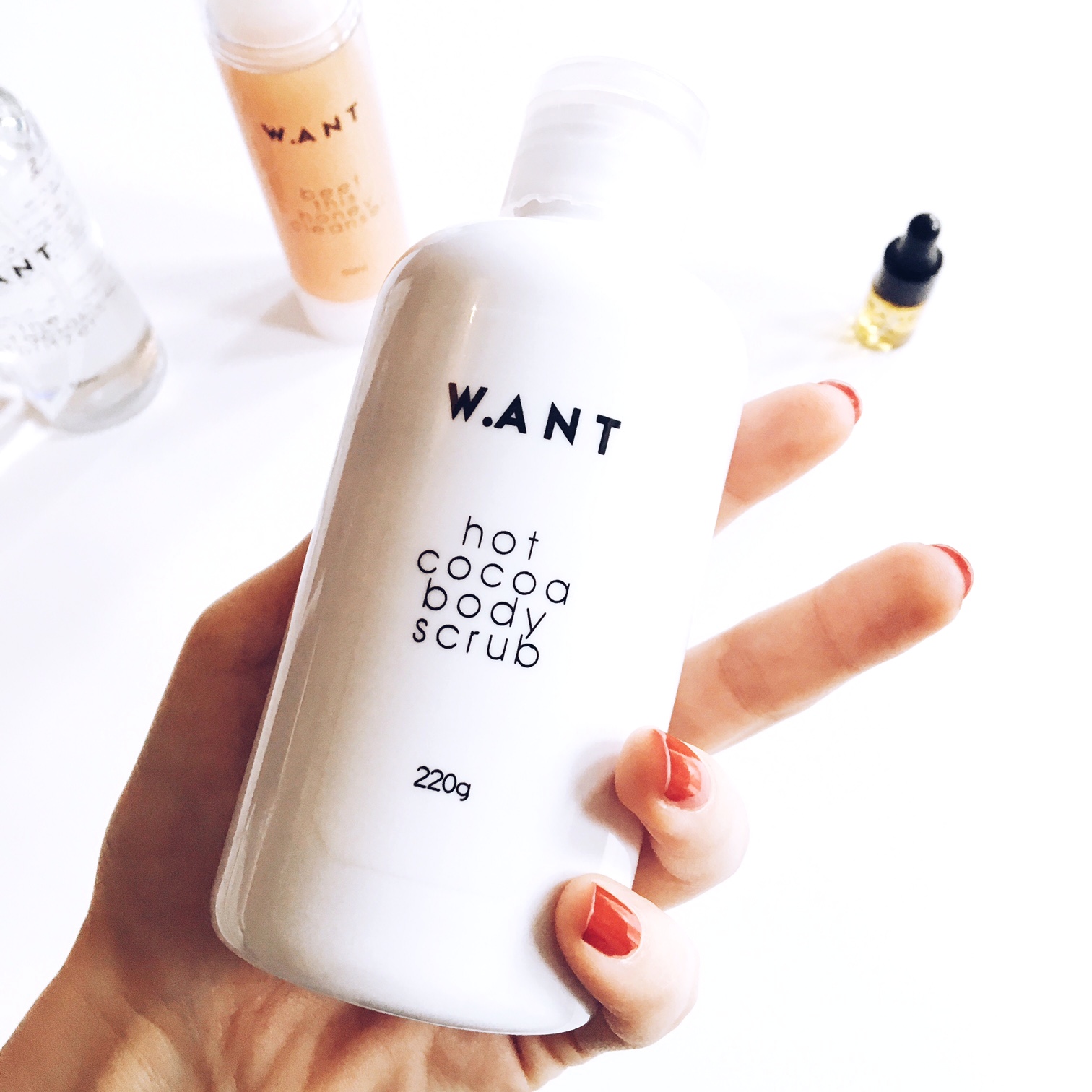 This body scrub pleased me because it blew my mind ! I was expecting a body scrub shower gel. But no… It's actually pure cacao powder (and other ingredients) to be mixed with a shower gel. 
You can get a bit what this brand is about : really, really, REALLY natural. I loved those cosmetics because they're different from what I'm used to : they feel like they're home made, from fresh ingredients founded in the kitchen cupboard ! 100% like ! 
The Body Scrub ingredients : dried coconut, cocoa powder, spearmint leaves and cinnamon powder. I personally mixed it to my Cottage caramel shower gel (which is a real marvel ! If you don't know it you MUST try it). And… How to say… The  caramel / cocoa result is to die for ! A real yummy and cocooning moment under the shower !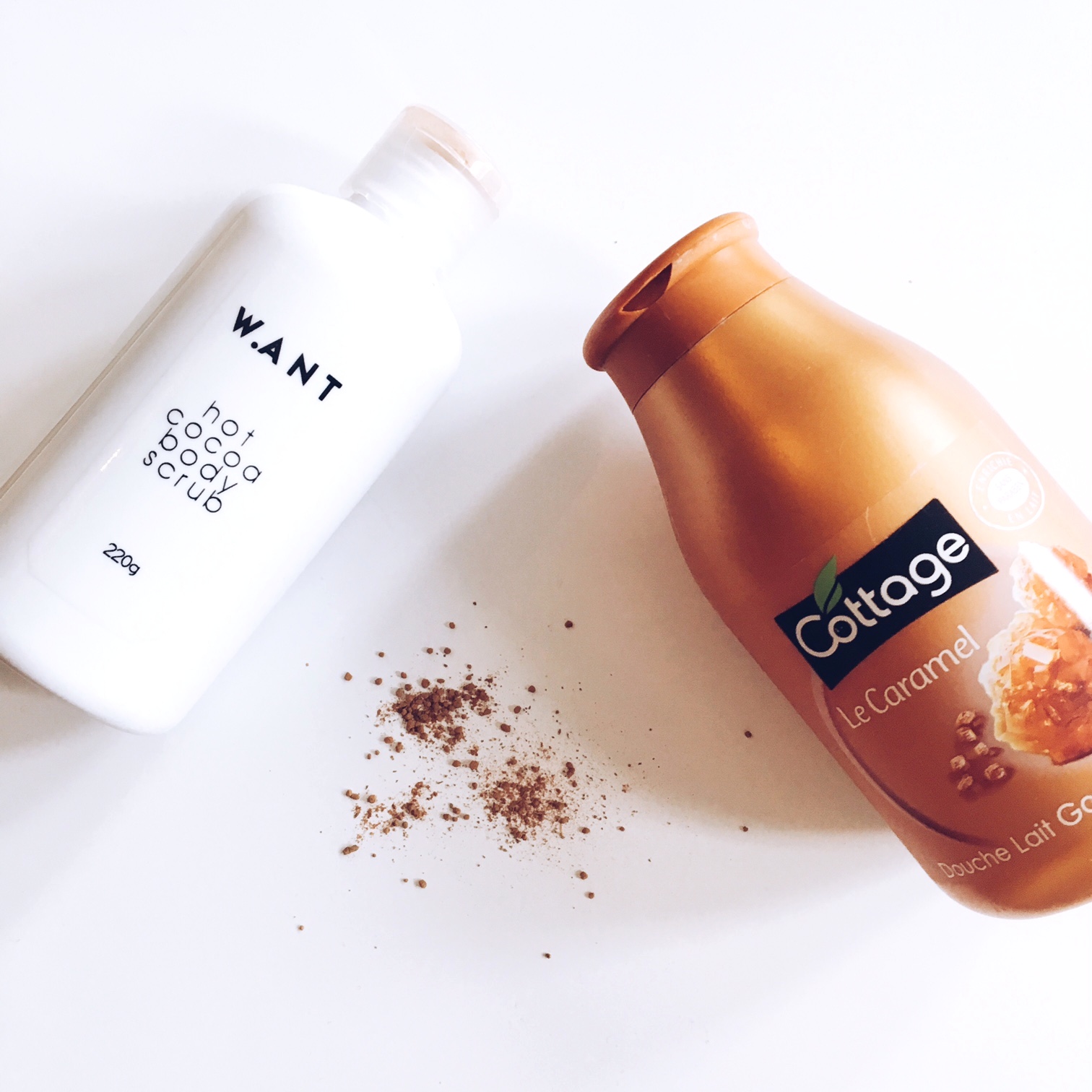 THE FACIAL SPRITZER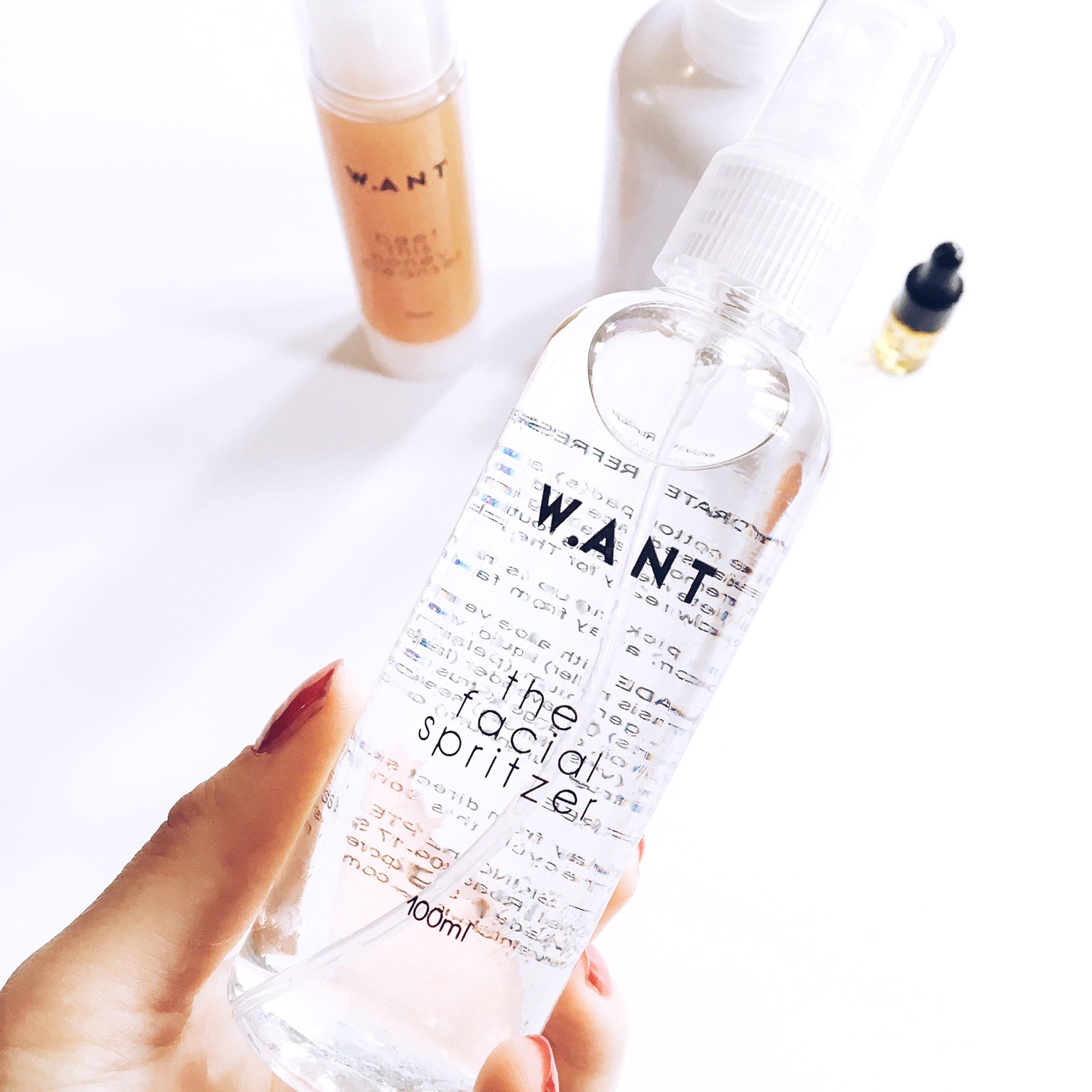 A toner to use on a cotton until it's dampened and to be applied on the face. Once again, totally natural : aloe vera liquid, geraniom oil, lavender oil, orange oil, grapes seeds oil and neroli oil. Once again, I love it ! So refreshing, and its really feels like it cleans the skin from all impurities + that it tightens the pores. With all those amazing ingredients it can only be good anyways ! I use it in the morning after the shower, to remove calc from my skin.
Did you know ? It's really useful to apply a toner or a micellar water to remove calc from your skin after the shower. It also depends of where you live : some cities have more calc in water than others. Look up for it. But yeah, calc is not good for your skin because it dries it out. Dry means more sebum = more spots. Same for your hair : its makes them fragile. To avoid this, rinse your hair with cold water containing some drops of vinegar (brands like Klorane make some or you can even use lemon or white vinegar). And here you go ! Beautiful, shiny and calc-free hair !
HONEY CLEANSER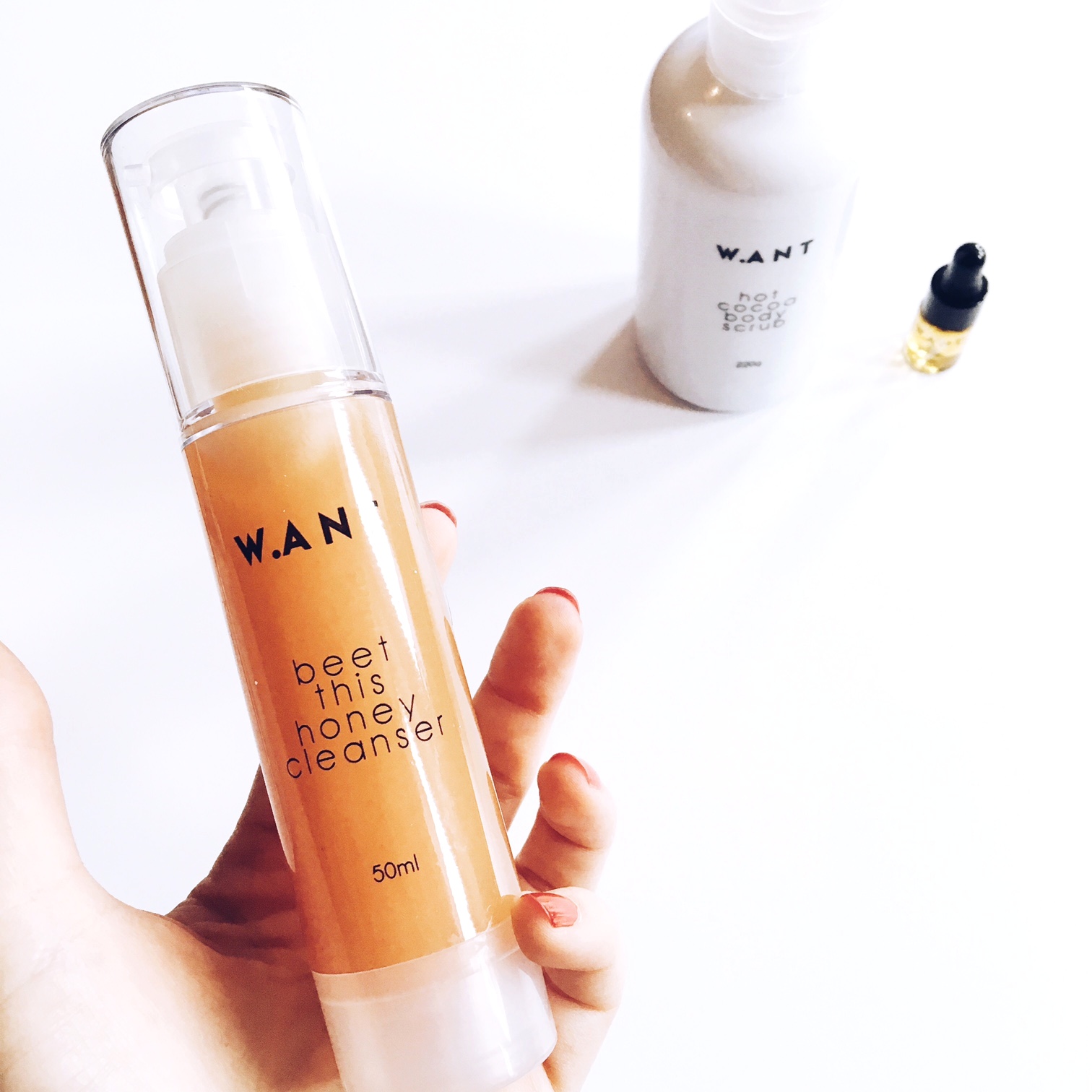 Here it's really the consistency that blew my mind. It's really HONEY ! Haha. So it feels strange while applying it. While massaging the skin, you can feel a fresh sensation, probably because of the bergamot oil inside. The other ingredients being : honey, jojoba oil, apricot oil, vegetable glycerin and red beet powder.  It's an experience ! I think all those good ingredients can only make your skin look better through the applications. Only negative aspect for me : it leave a oily layer on the skin even after it's been rinsed with clear water. Probably very skin-healthy but I wouldn't use it in the morning because I don't really like this oily sensation. I like it still, but not as much as the two other ones. For now I'm using it in the evening before bed and still feel the need to remove the excess of oil with a cotton after application.
GRAPEFRUIT LIP SAVER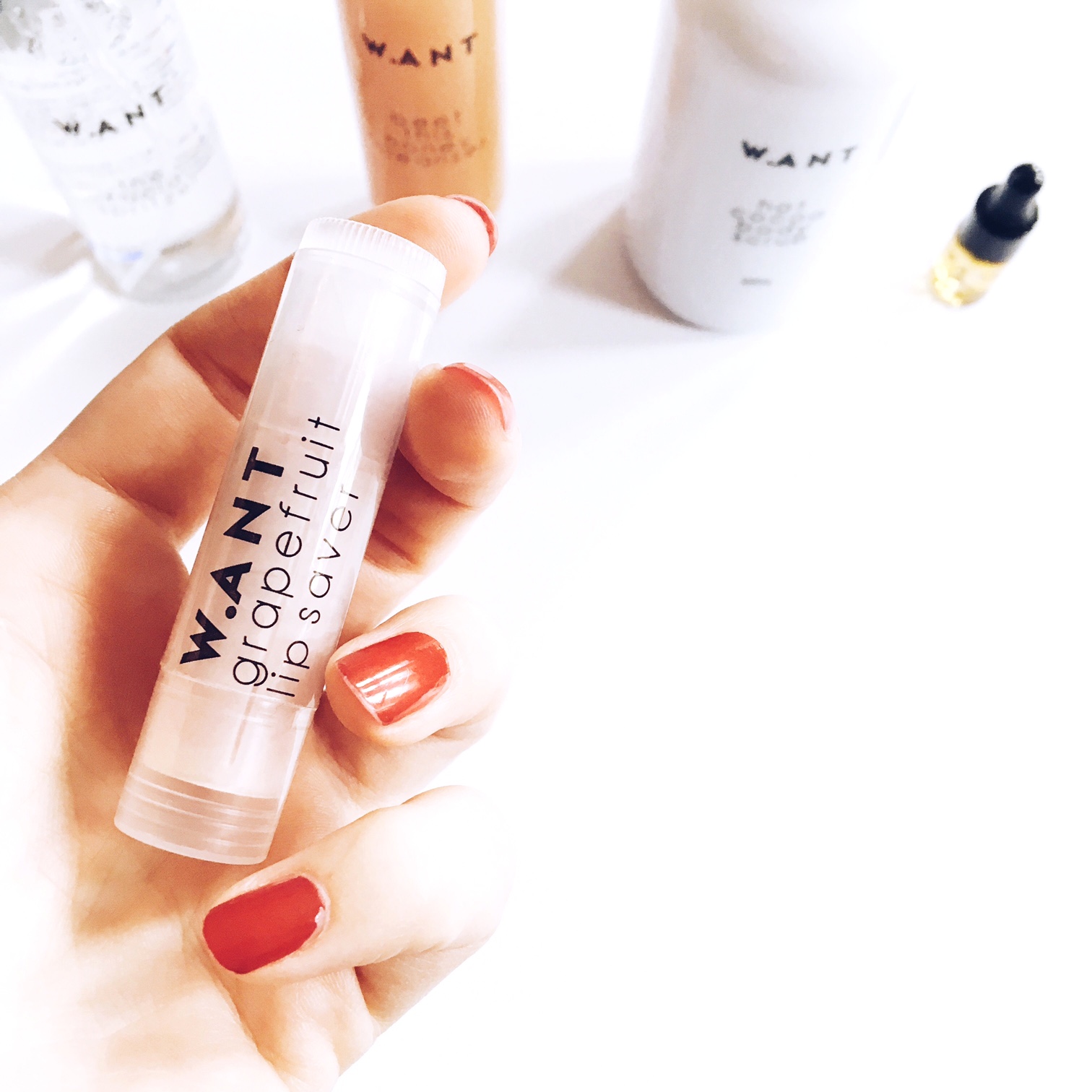 A grapefruit-based moisturizing lip stick. Very natural (ingredients : cocoa butter, bee wax, jojoba oil, safflower oil, grapefruit oil and red beet powder), nice smell, super moisturising. Nothing to add ! A small fresh sensation at application, probably due to the grapefruit oil inside. Pretty nice feeling !
THE FACE OIL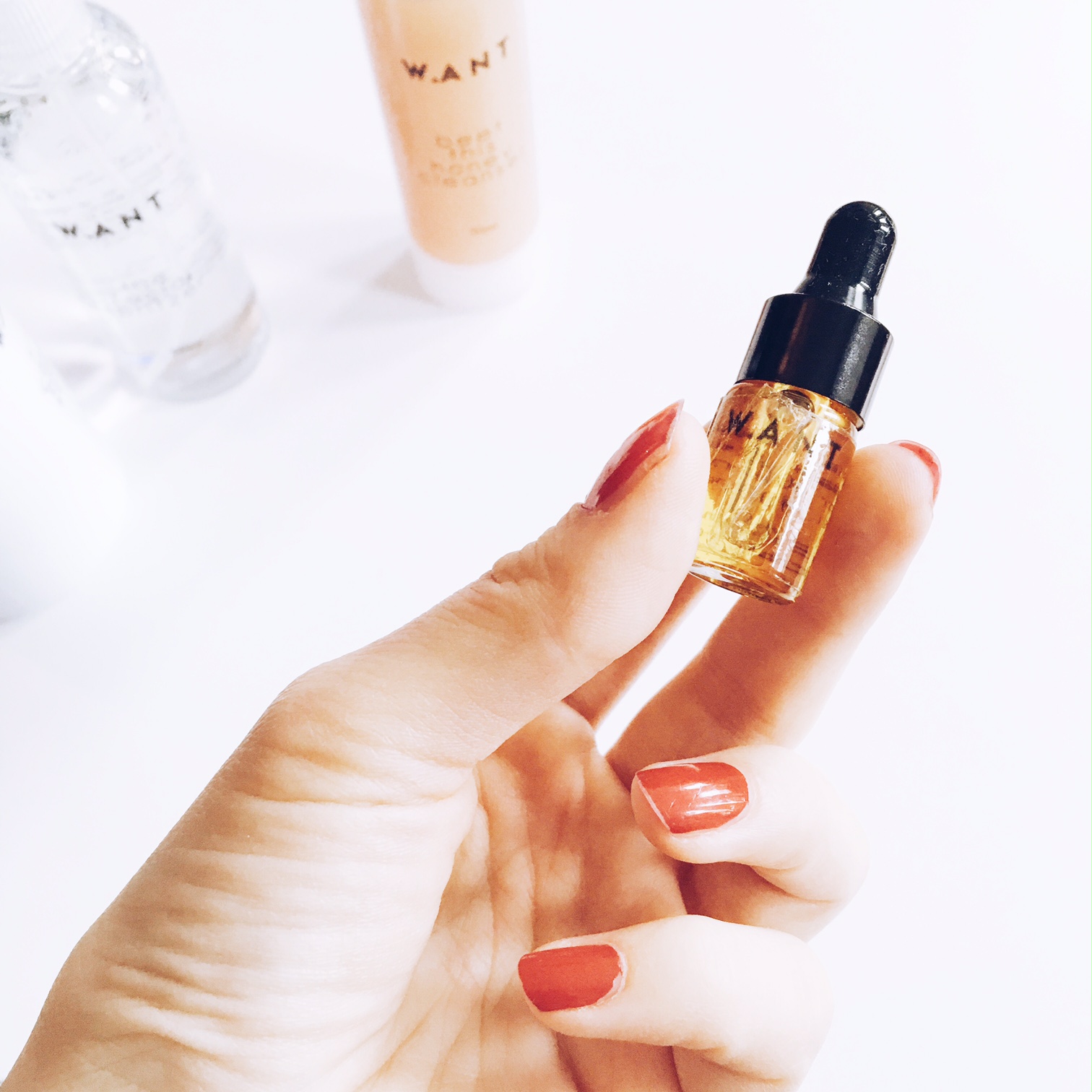 A hand made moisturizing oil. This one contains kukui oil, rosehip oil, boabab oil, tamanu oil, and vitamin E. Once again, I 100% like ! Very moisturiwing and it gives to our skin everything it needs ! The smell is very natural and makes me think about some organic oils for the skin I've been using in the past.
Well… it seems like I've been convinced, isn't it ? I have to say I had a real crush on this brand, of course because of its great quality and natural products but also for the surprises and experiences. Especially for the cocoa body scrub :). Here is their website : www.wantskincare.com .
++ Did you know this brand ? ++ 
++ Do you like ultra natural cosmetics like those ones ? ++
++ Do you sometimes make your own cosmetics at home ? ++