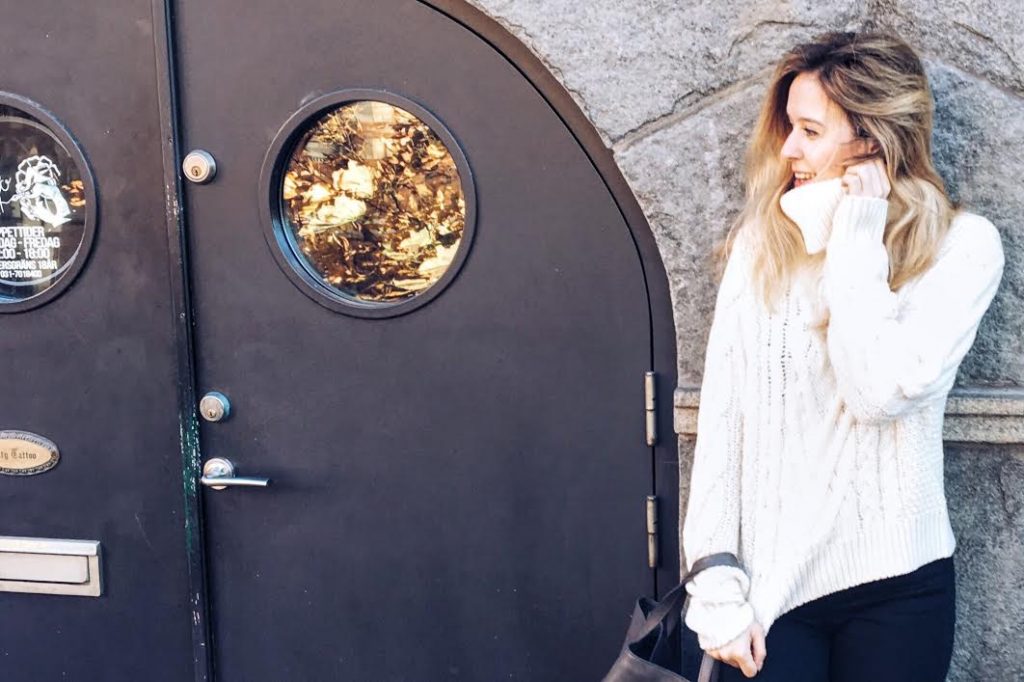 Hello lovelies ! I hope you've had a great weekend. Here all is good. Already November… Incredible how time flies, right? It's also starting to be quite cold outside, isn't it? 🙂 I think my favorite weather is when it's cold but dry and sunny! I really love it! It's the perfect occasion to take our most comfy pieces of clothes out from the closet, but also to still be able to walk around in the street without freezing to death. And it's exactly what I've done last weekend in Göteborg, very pretty swedish city where we spent 3 days for Halloween. So I took advantage of Göteborg's cute streets and autumn trees to shoot this look with my white thick sweater from Ivy Revel that I love so much. 
My thick knit, perfect for autumn
I was looking for the perfect white thick sweater since like… Ever. And now I've found it ! Thanks to the great brand Ivy Revel that I recently discovered. And how fun : it has been created by the famous swedish blogger Kenza (@kenzas). Everything that is around blogging, I like ;). This girl is to me a role model in the blog world as she's now a real entrepreneur and business woman : she lives fully from the blog + all her different projects she's managing. Well done! Anyways… in addition to really liking this blogger, I also had a crush on her brand. All the items, whether it's the dresses, the jackets, the pants, the tops, are really nice and the cut is perfect! And it's a really good quality. 100% like. 
For those who don't know the brand or the blogger, here are the Ivy Revel logo, and Kenza (on the right) :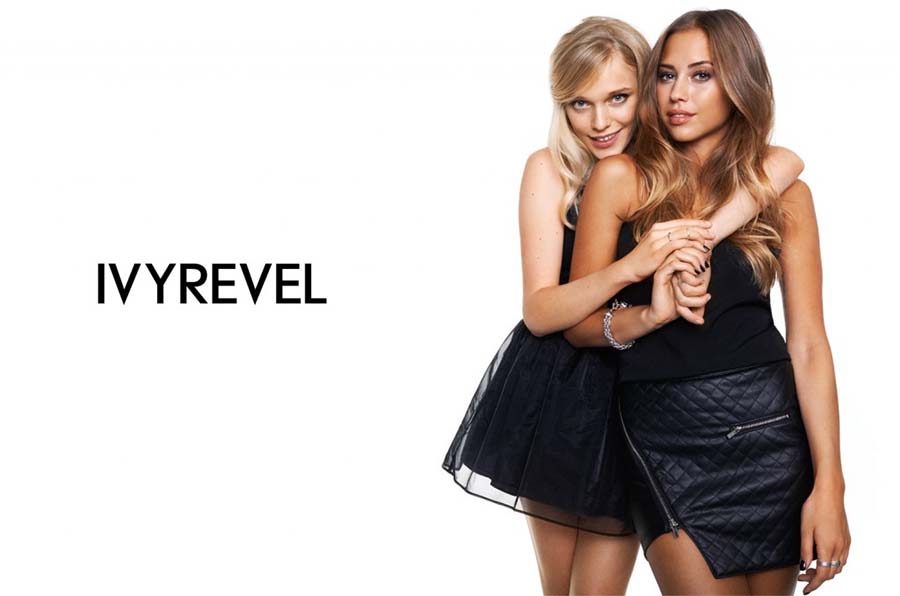 As I am always cold and in love with cosy thick knits, I chose this white model, with a large turtle neck and a bit short so it can reveal the details of my jean or skirt. I actually really needed this ! Very often, sweaters and knits are too long so it's hard to mix them with a pretty skirt/jean !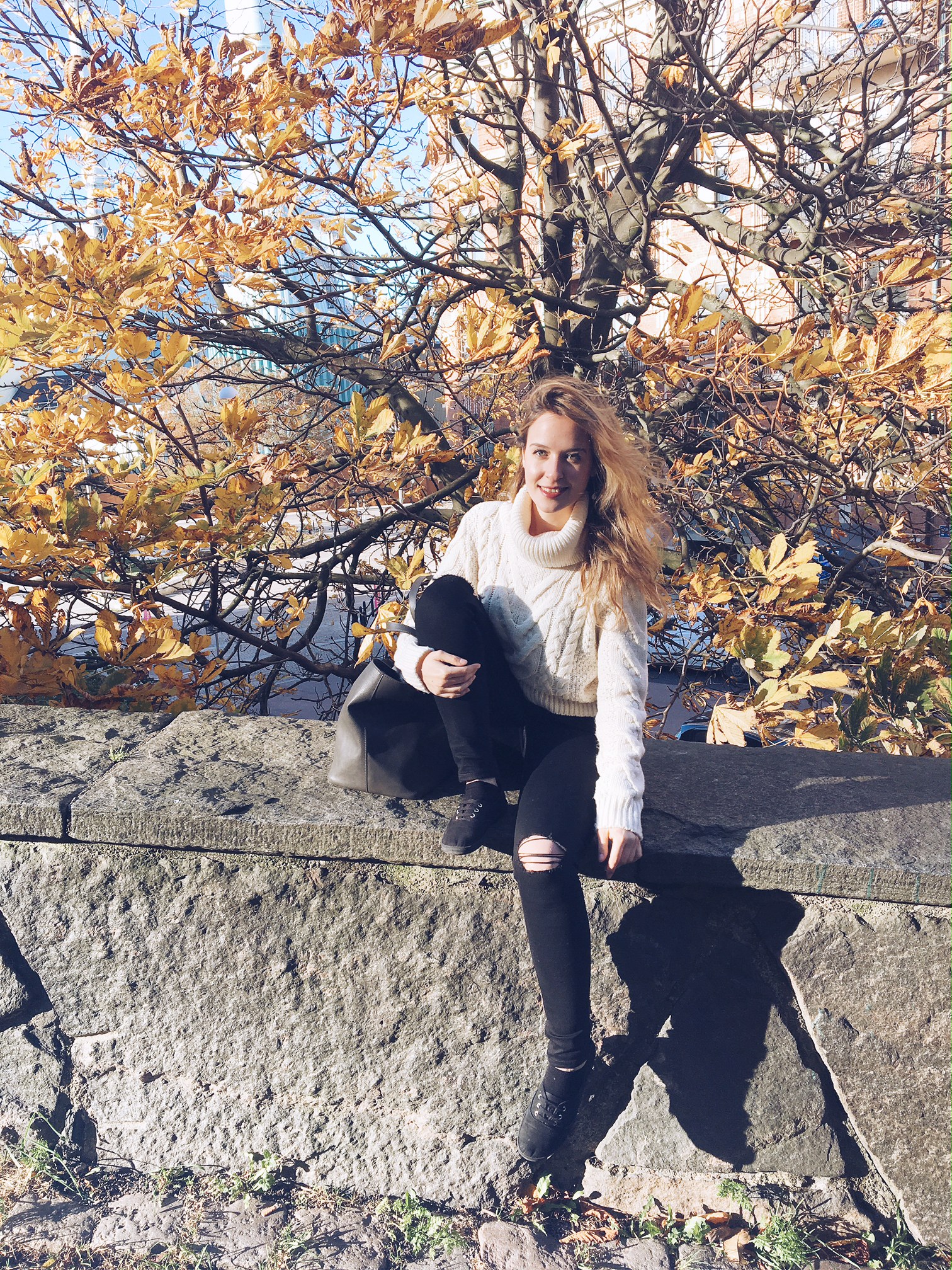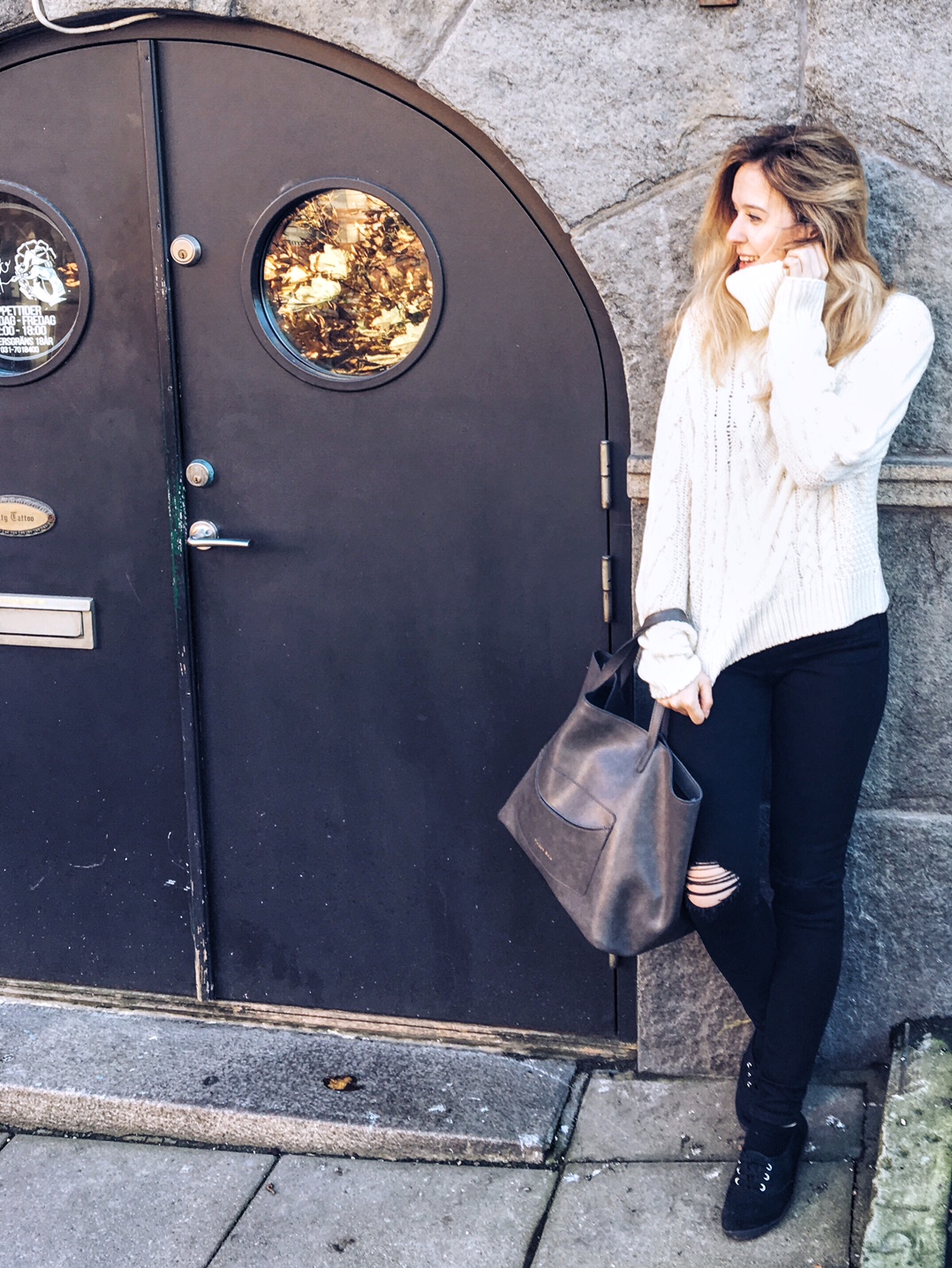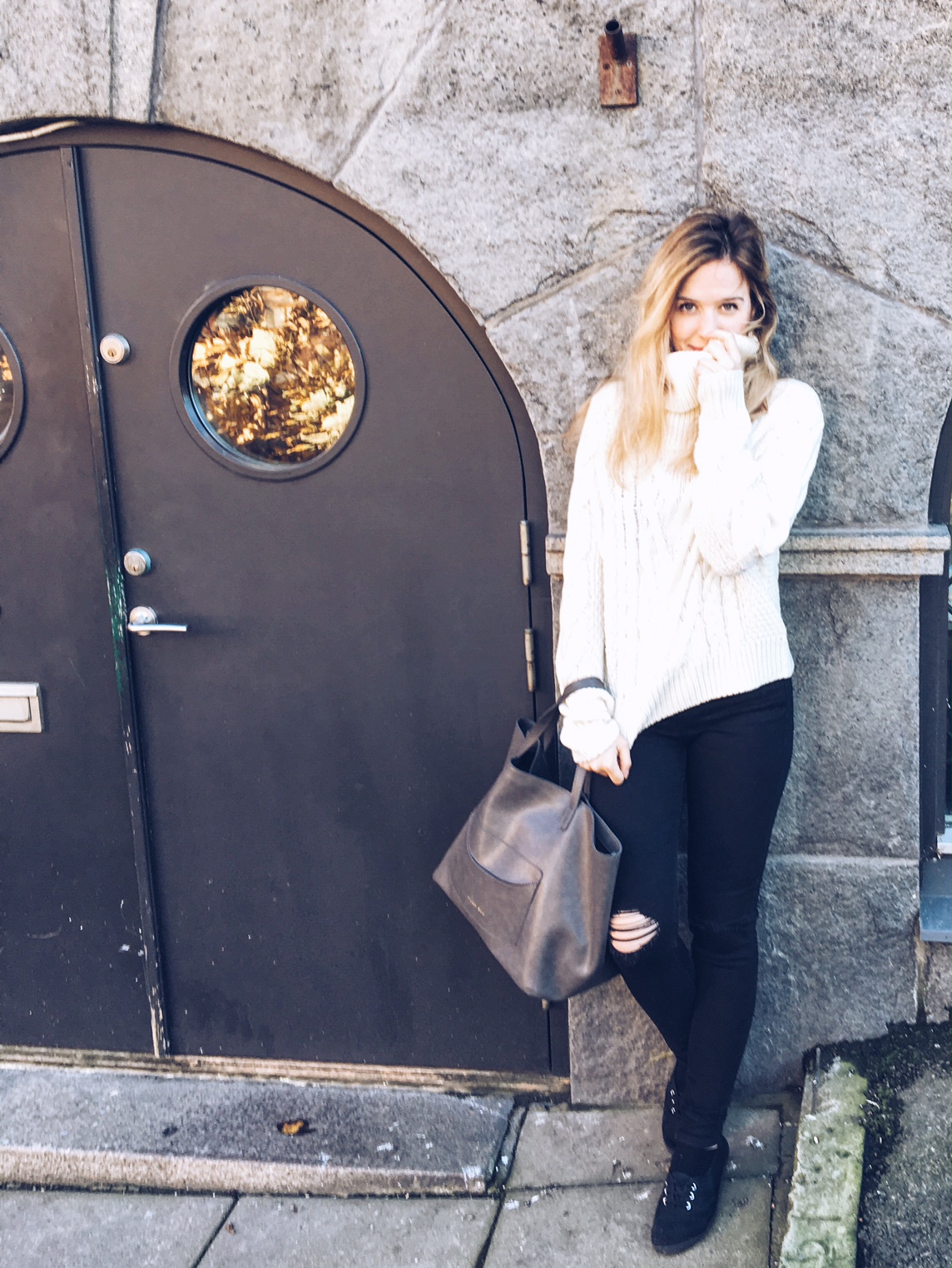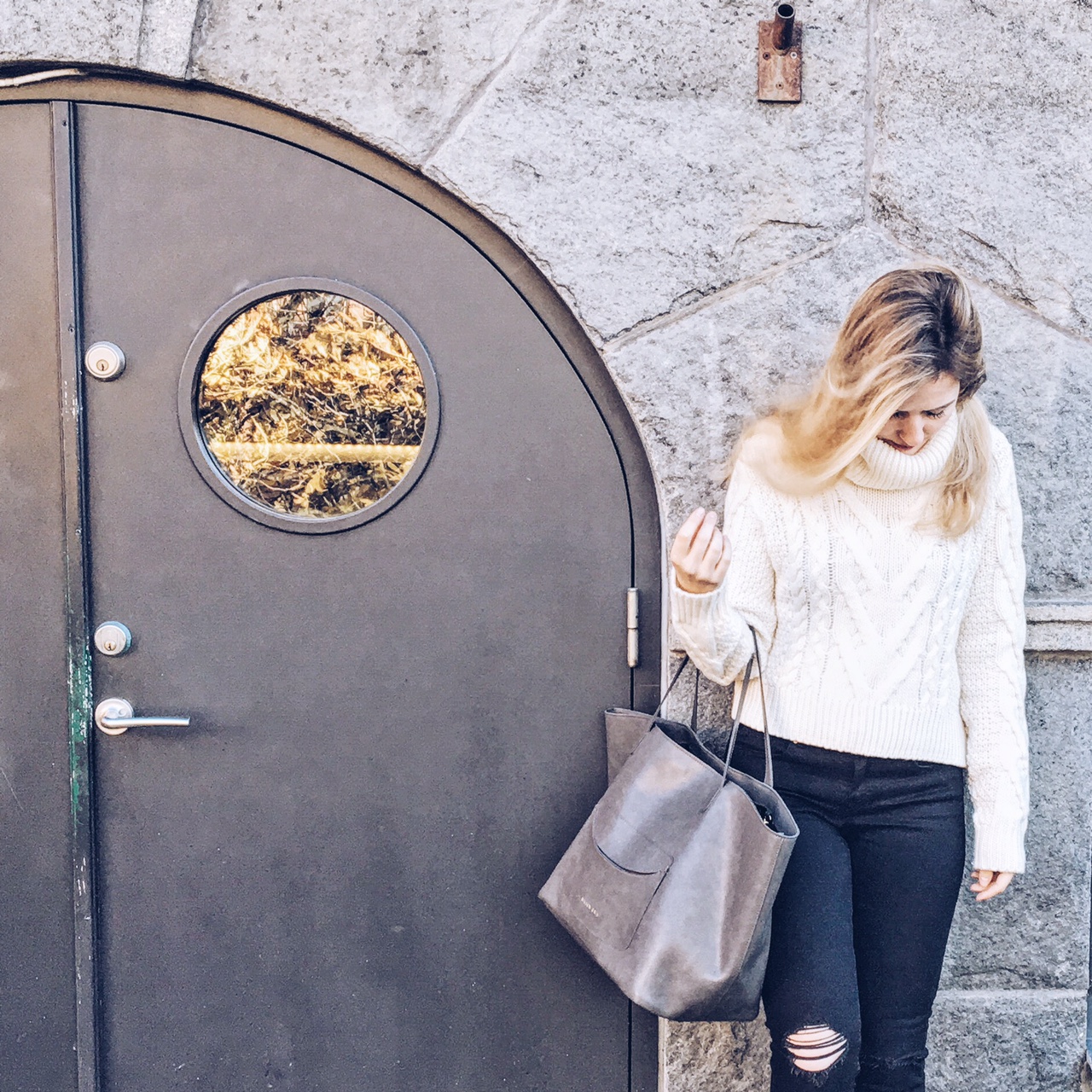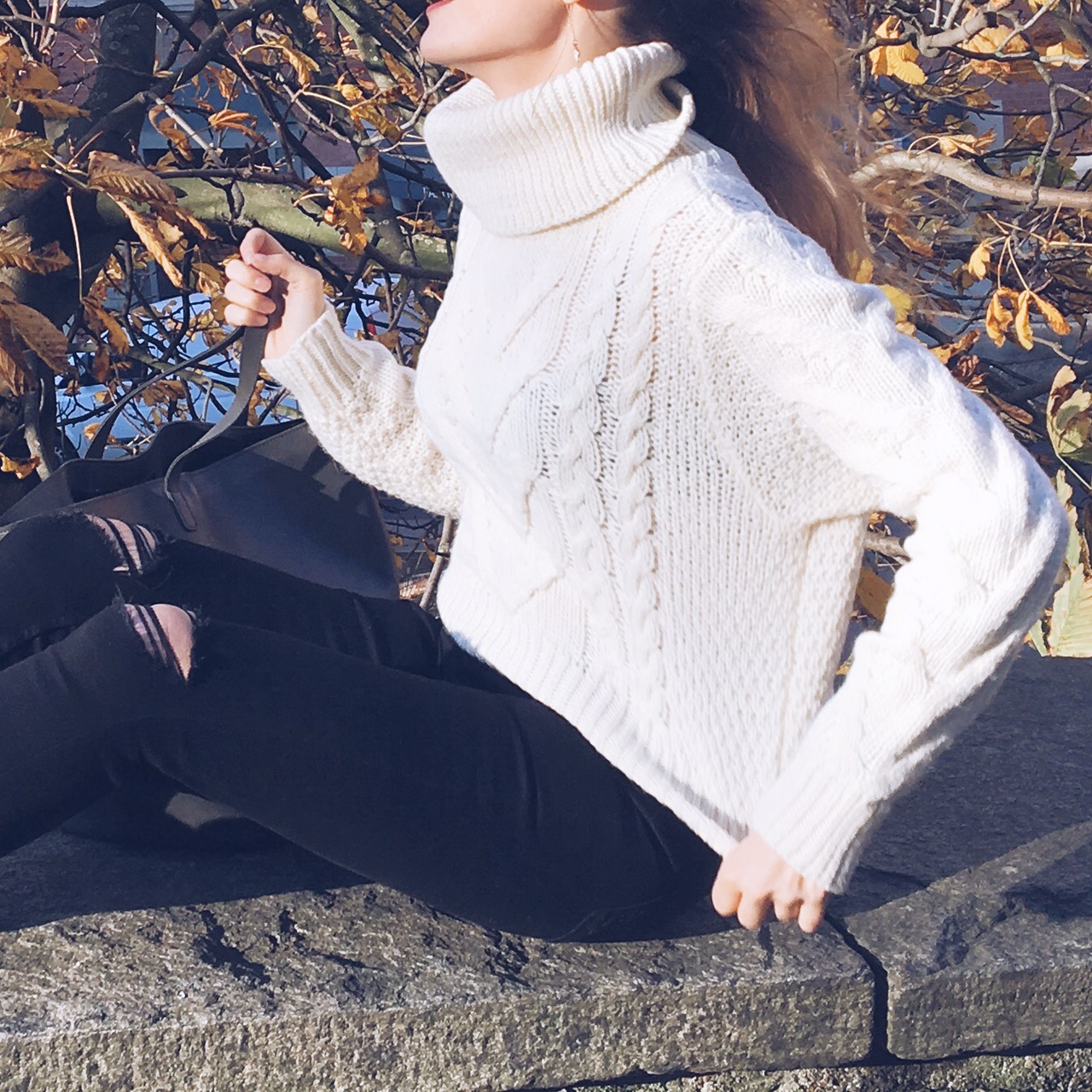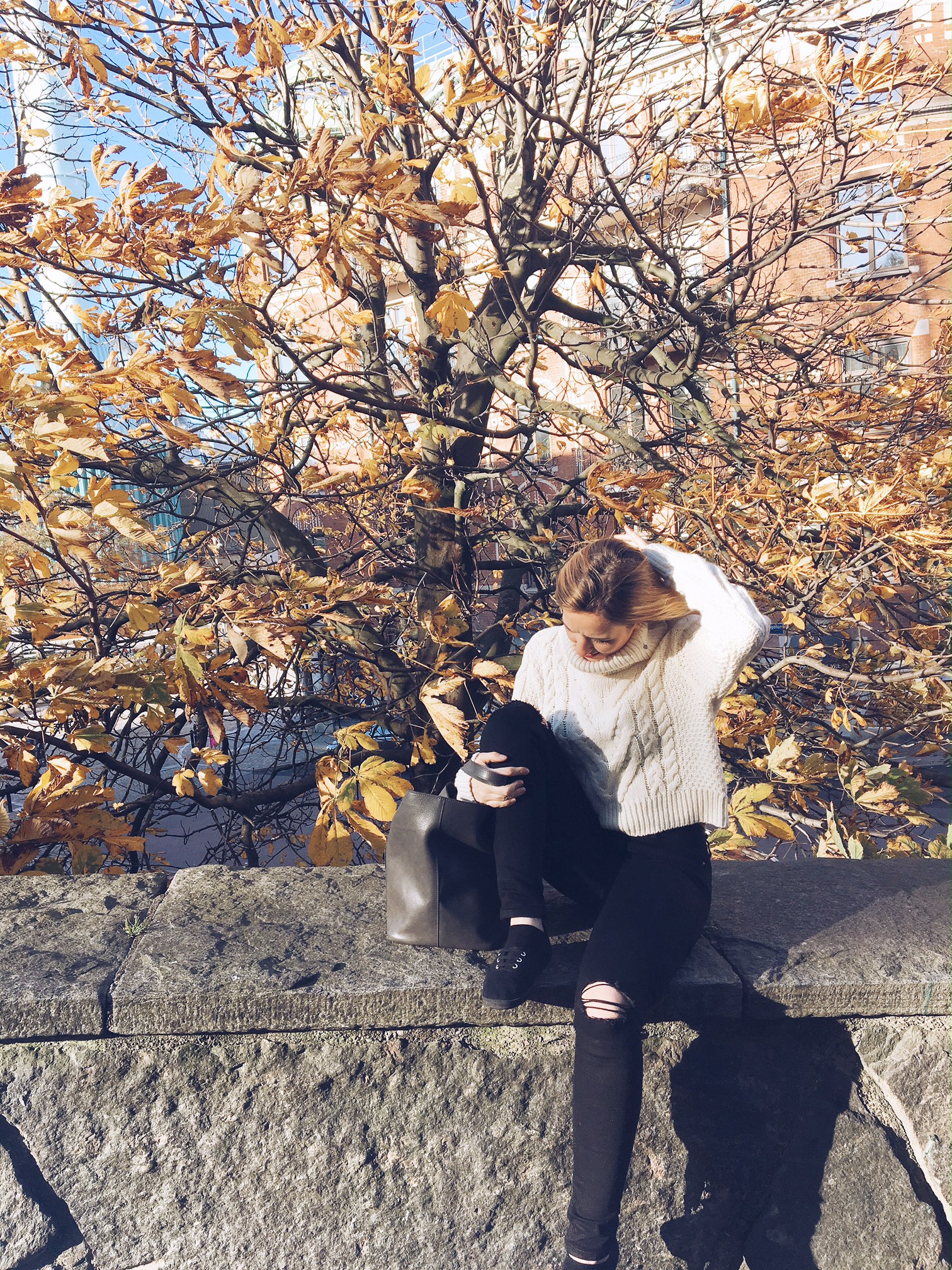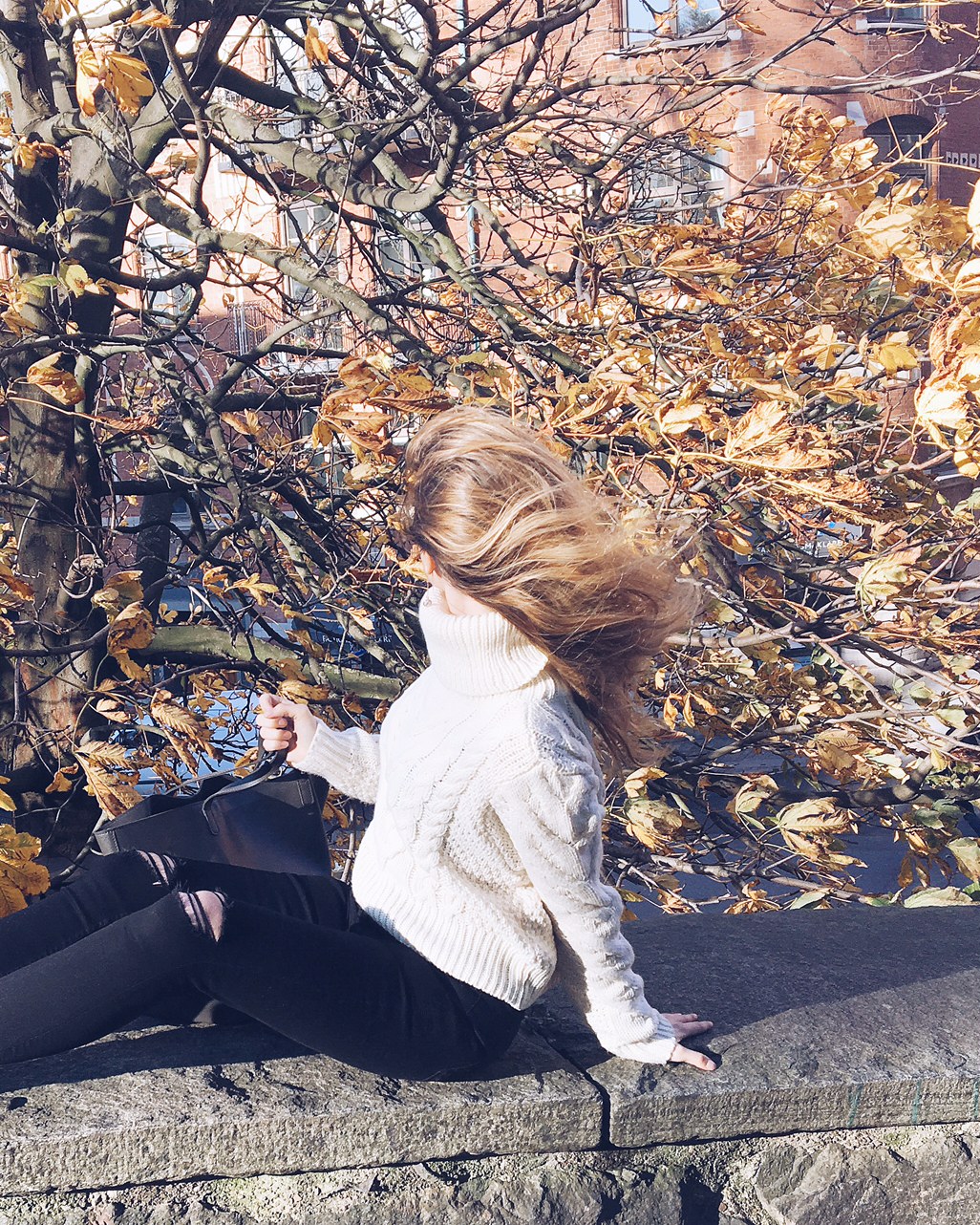 So warm and cosy that it was itself enough on this autumn sunny day ! 
I was also wearing my favorite Maison Gaja bag that day, that I don't even need to talk about how perfect it is anymore. If you missed my article about it, I suggest you click here. This brand is really worth being known ! Anyways, I can't let my Large Cabas Mojito Gris Flanelle go !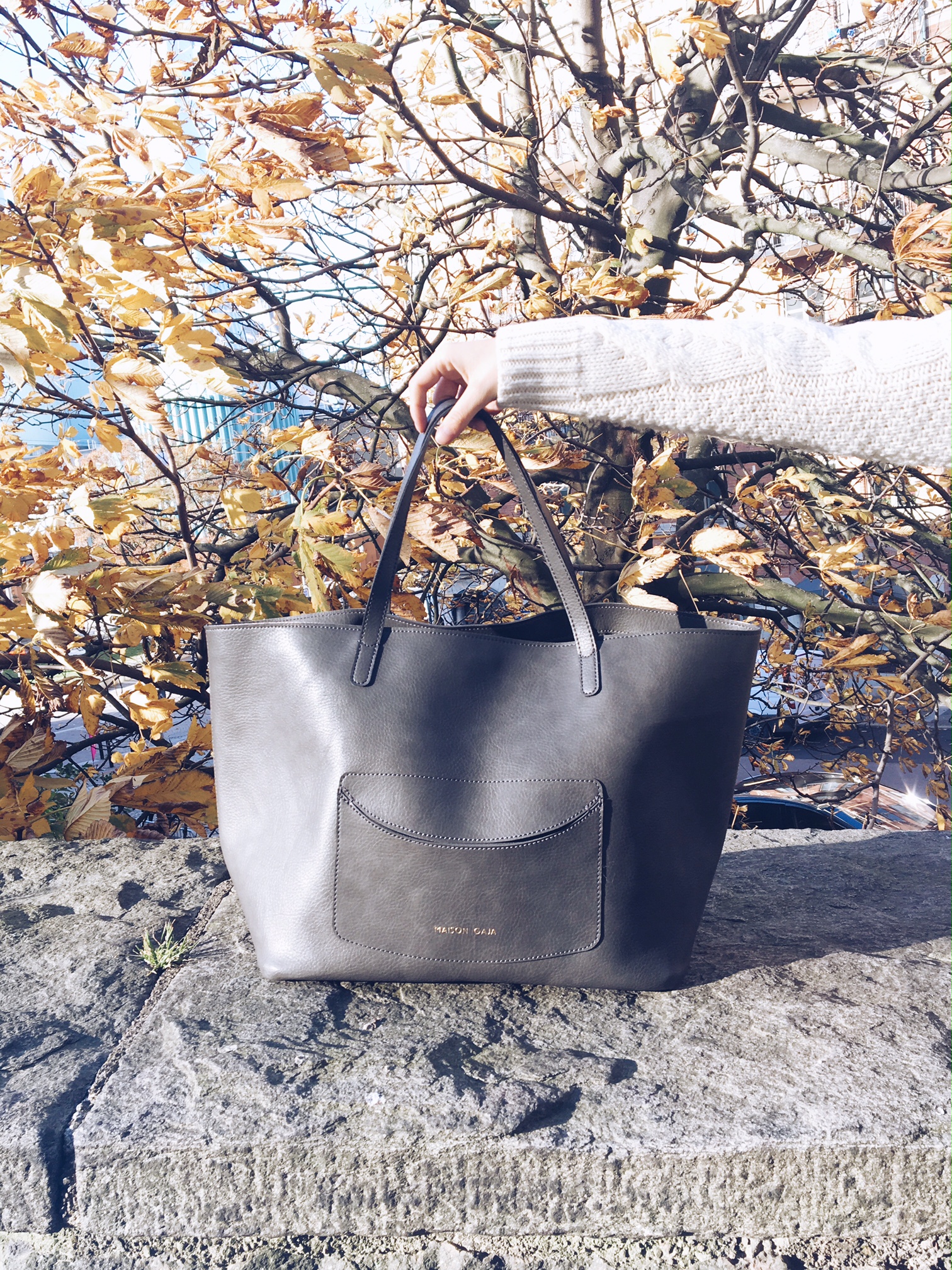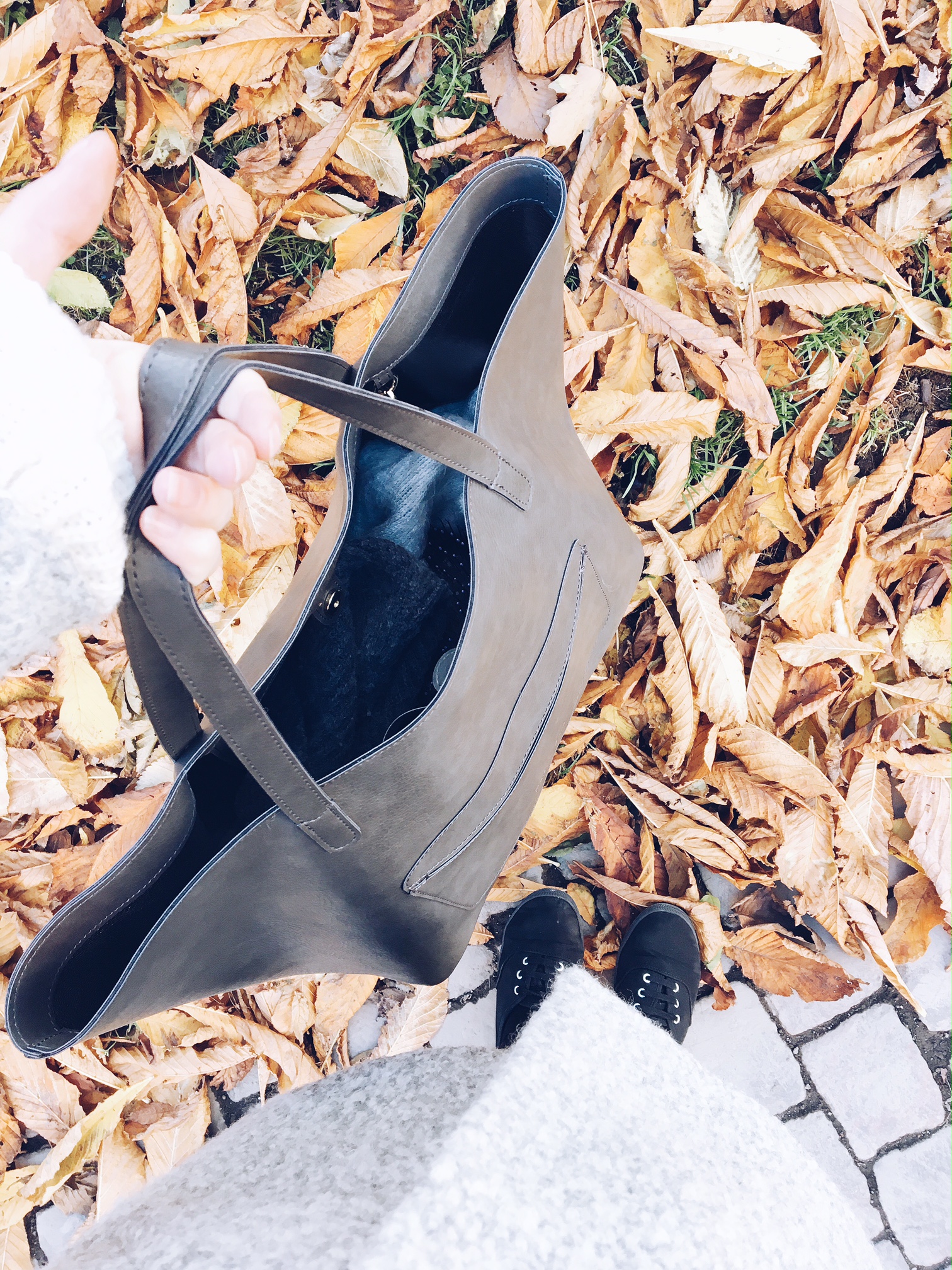 So this is a very simple look, but nice and comfortable. I associated it to black destroy jeans for a little rocky hint + some sneakers to stay comfy while walking all day long. But this look could also look great with boots!
Lot of kisses my lovelies ! Have a nice, warm and cosy weekend ! (With lots of warm hot chocolate and under the duvet moments).

++ I invite you to go directly on my special tab, where you can find all the items : Shop my Style  ++
Crédits : 
Ivy Revel white thick knit,  get -20% on the whole site with the coupon code PLUMEDAURE20 until 16/11/2016
Black destroy jeans, black sneakers H&M
Mojito Cabas Bag Gris Flanelle Maison Gaja