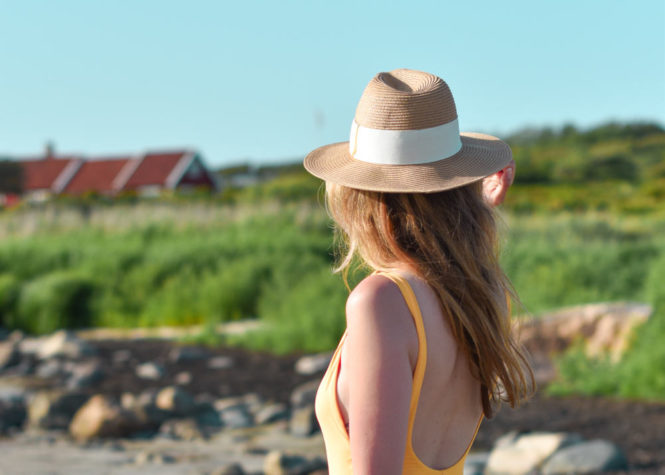 Posing in a swimsuit on my blog and on my social media? I would never have thought I would dare to, a few years ago. Teenager, I was full of complexes, on my not-firm-enough legs, with a little cellulite, on my little extra pounds… even if I was always rather thin, actually. I never completely had a sporty silhouette either, but at the same time, I never did a lot of sport, so… Why did I have complexes, as a teenager? Because – maybe just like you who are reading this article – I grew up in a society where perfect bodies were shown everywhere, as a standard. Magazines, TV, posters in the street: all we saw was PERFECT. 1m80-models weighing 50kg with a Barbie's body and smooth and iridescent skin. I am very happy to see the way the internet is taking in 2019 (and in the recent years), a wave of "body-positive" that is making more and more brands and media show NORMAL bodies. Round bodies, damaged bodies, thin but NORMAL bodies with cellulite & small imperfections, imperfect skin, with acne, stretch marks, scars … in short, NORMAL persons.
Today, with Glamuse.com, the leading site in France of high-end lingerie and swimwear that references more than 80 major brands, I wanted to pose in a swimsuit for the first time on the internet, without retouching my skin and body appearance, to get a natural result. And proud to also participate a little bit in this great movement of highlighting and acceptance of the REAL woman body, which is spreading more and more.
Posing in a swimsuit for the first time with Glamuse
My (beautiful) discovery of Glamuse
Glamuse.com was the perfect online store for this first time. For the e-shop, lingerie (and swimsuits by consequence) is not only a synonym of femininity, comfort, support … but also and above all self-confidence. They advocate the "body-positive" movement and address ALL women. We therefore share common values in this sense and I am happy to post these photos in collaboration with them.
My model? A beautiful one-piece swimsuit by Seafolly, brand that surfs the Australian trend and reminds me of my beautiful trip to Australia. This bathing suit has the color of the sun (my favorite color, yellow!), a simple design and made of quality material. It may well become my favorite. I think it actually already is.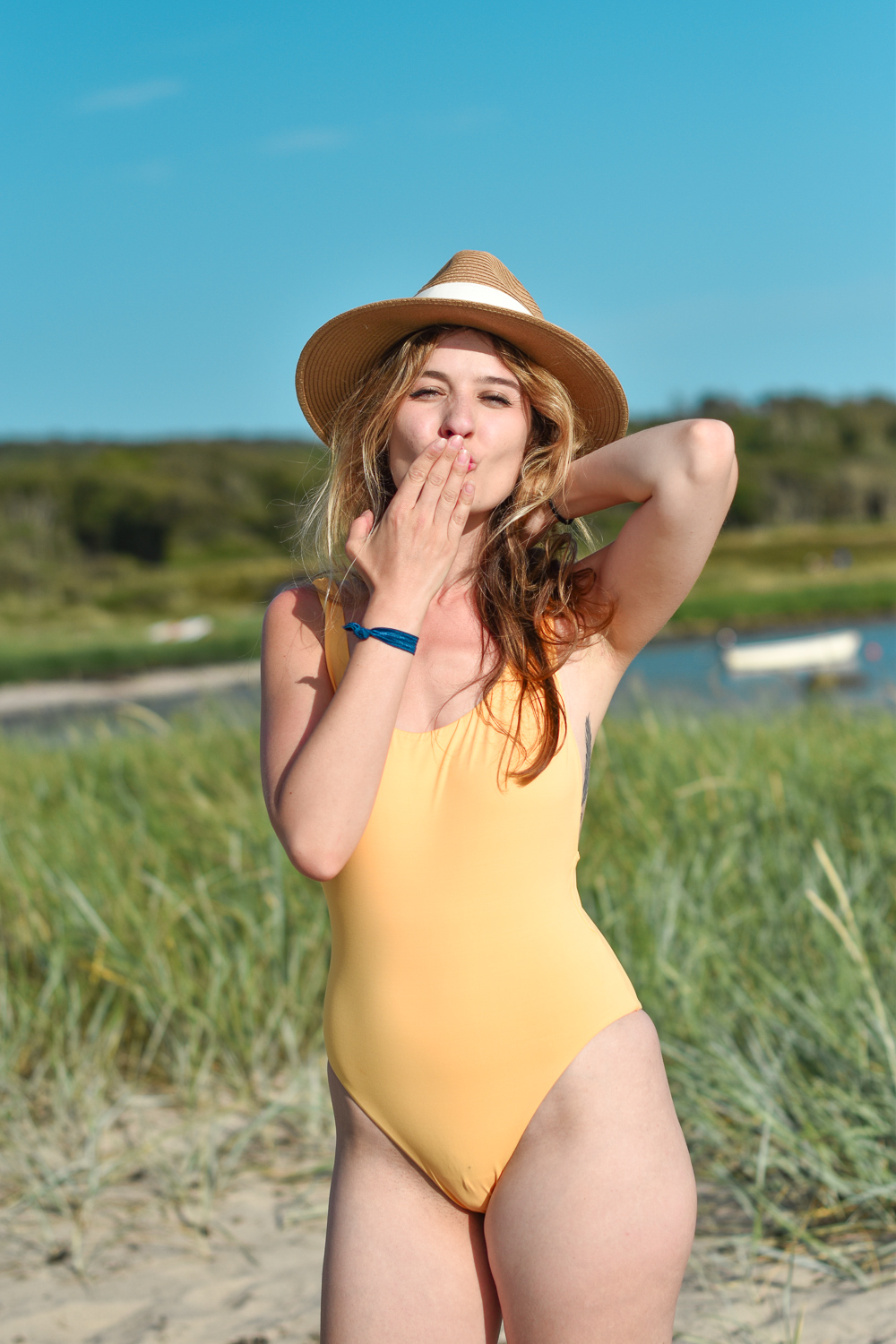 Glamuse will have convinced me for the first time that for swimsuits too, better have ONE beautiful quality piece of rather than many from the fast-fashion. I am a fan. I will clearly remain one of their customers after this partnership, knowing that I will always find quality items and a customer experience at the height of what they sell: qualitative. In addition, they deliver to 48 countries around the world. Perfect for expats like me or for any people who don't live in France.
My first pictures in a swimsuit
We took these photos with my sweetheart during a family weekend by the Swedish Sea, and I really wanted to stay myself and natural on these photos. No desire for sensuality or seduction, it was not the tone I wanted to give them. I wanted something happy, and simple. Something real. I am rather happy with the result and despite my imperfections, I am happy to say that as I approach my 30th birthday, I feel good in my body. I feel good in this body that I have not always loved, that I wanted to lengthen, that I wanted to make loose weight, for which I wanted smoother skin, especially on the back of the legs… Today, I assume myself as I am, and I love my little imperfections that make me human.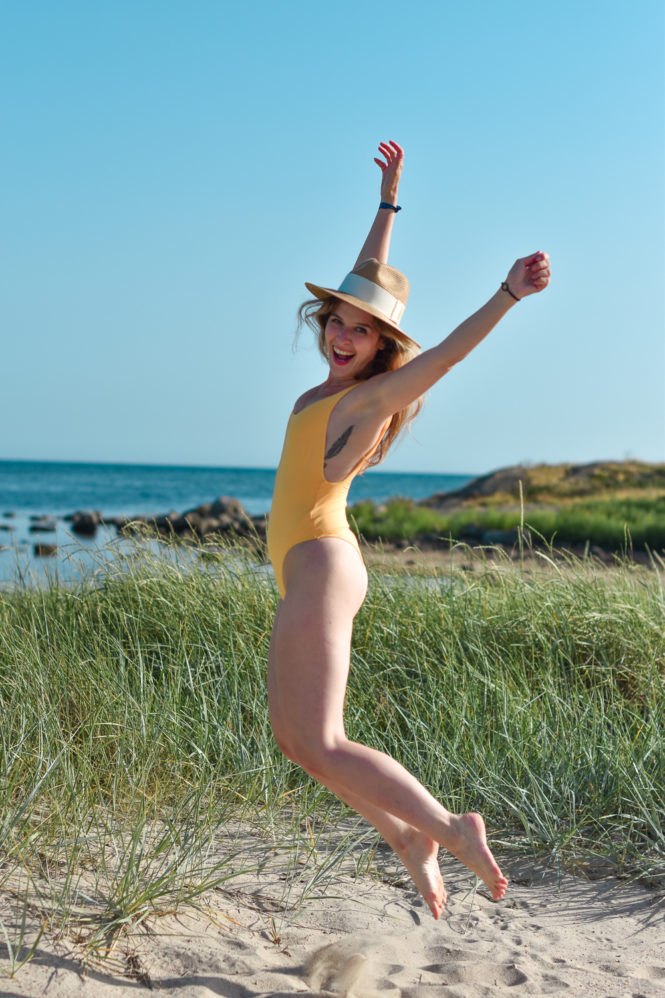 * And you, do you love your imperfections ? *