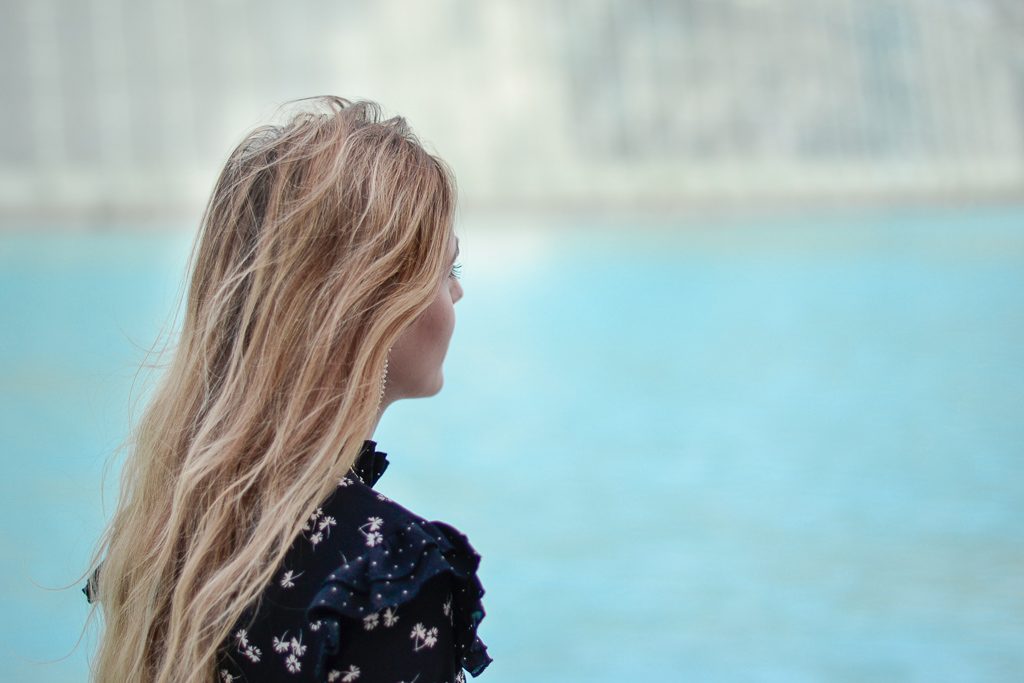 Hello my little feather ! Back to the outfit posts for the year 2018 with this first simple look but with a piece that I love : a preppy and flowery dress. I had the chance to spend the Christmas holidays in Valencia, the city of sun with 300 days of sunshine a year, and that day because of its climate, I was able to walk without a coat in the middle of December. So cool ! The perfect opportunity to wear this pretty dress shopped a few days earlier at Primark, with its preppy look that, I must admit, I like more and more. I feel that this year, you'll see many of this on my looks. I love this trend that goes back in the past, and gives a wise and distinguished style. And you ?
Preppy and flowery dress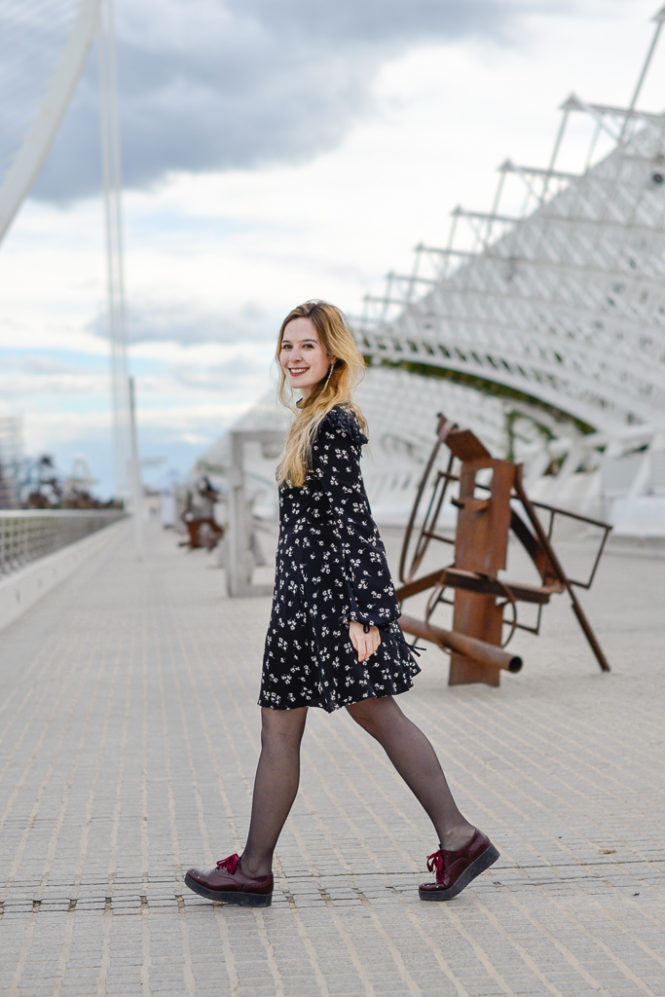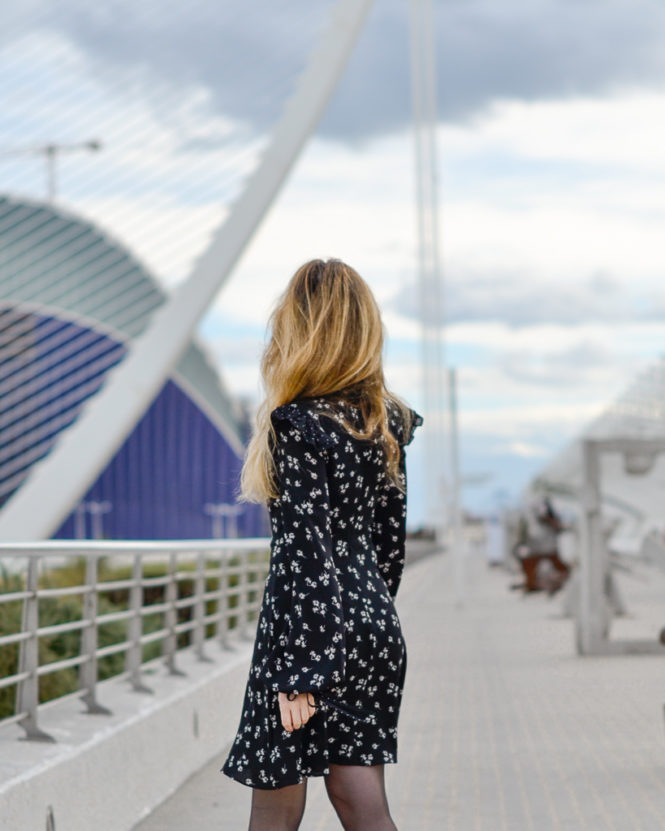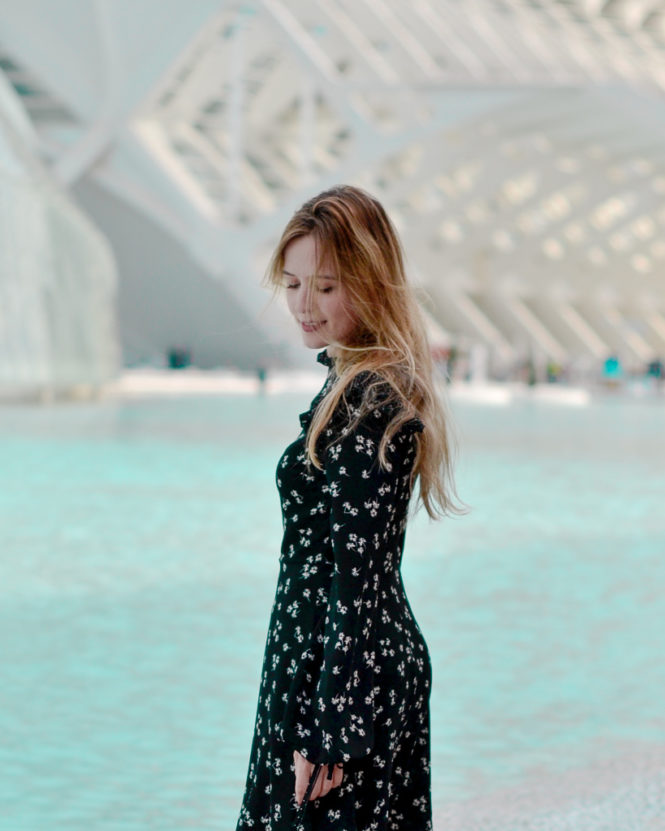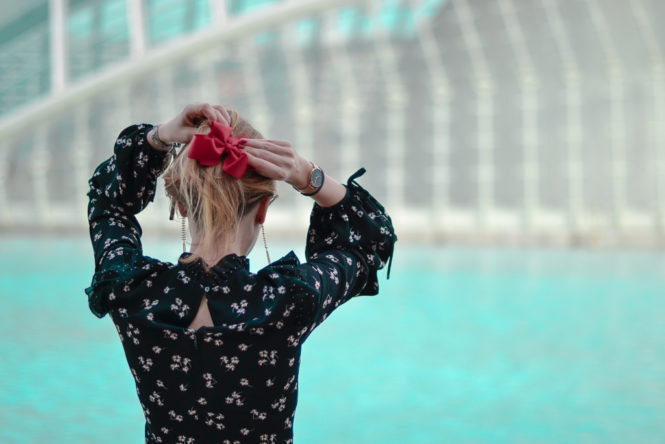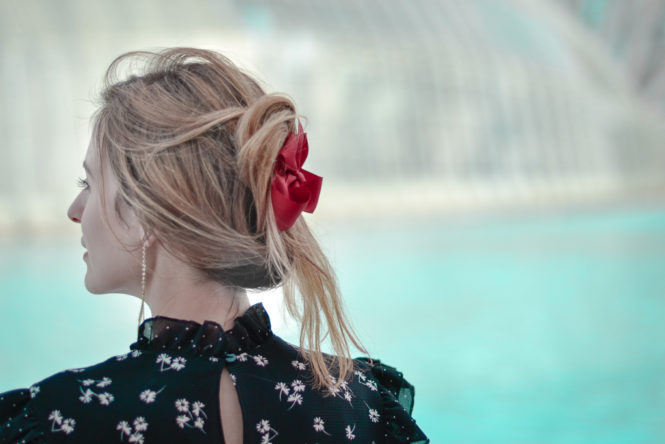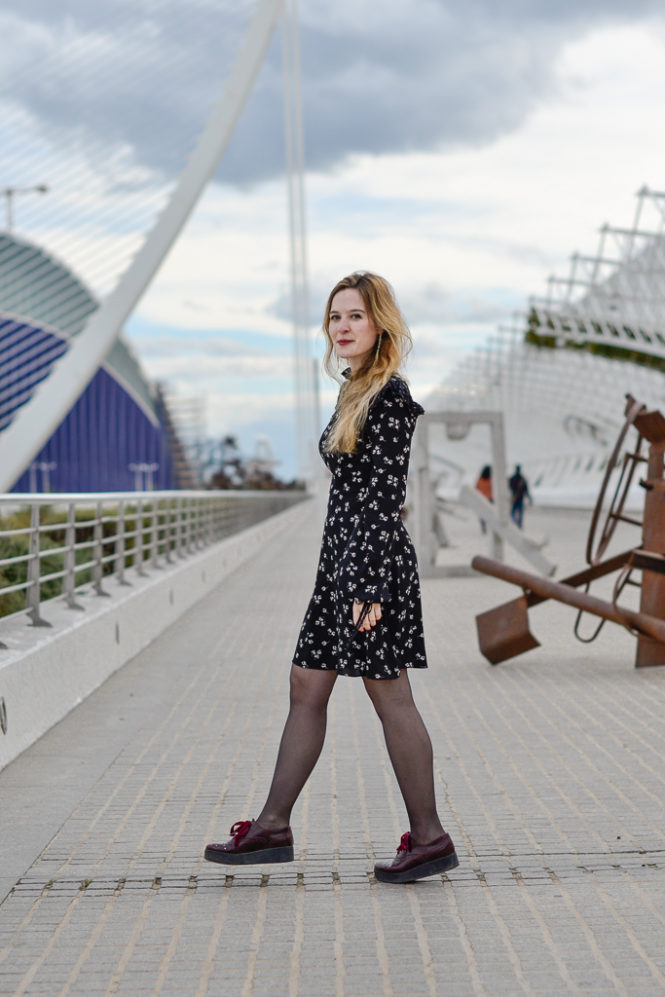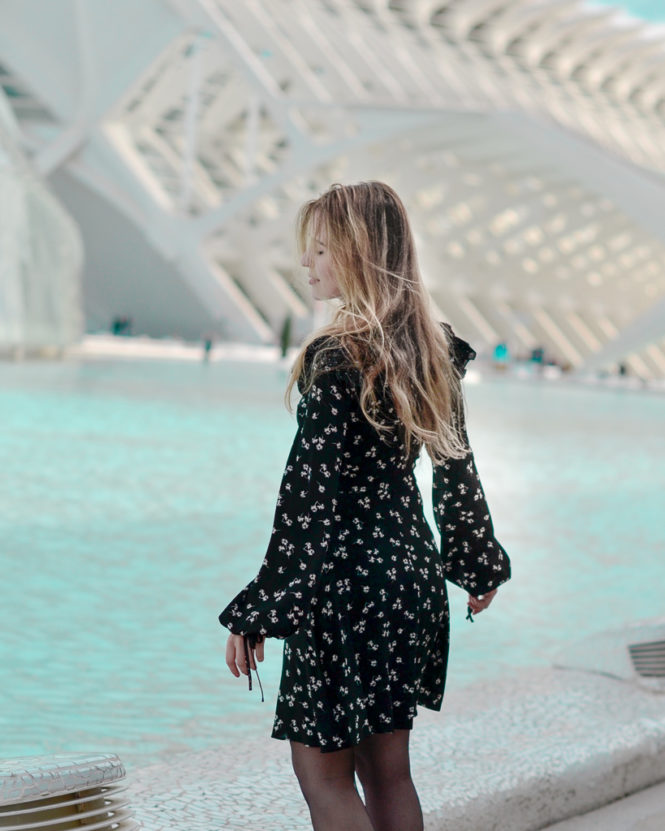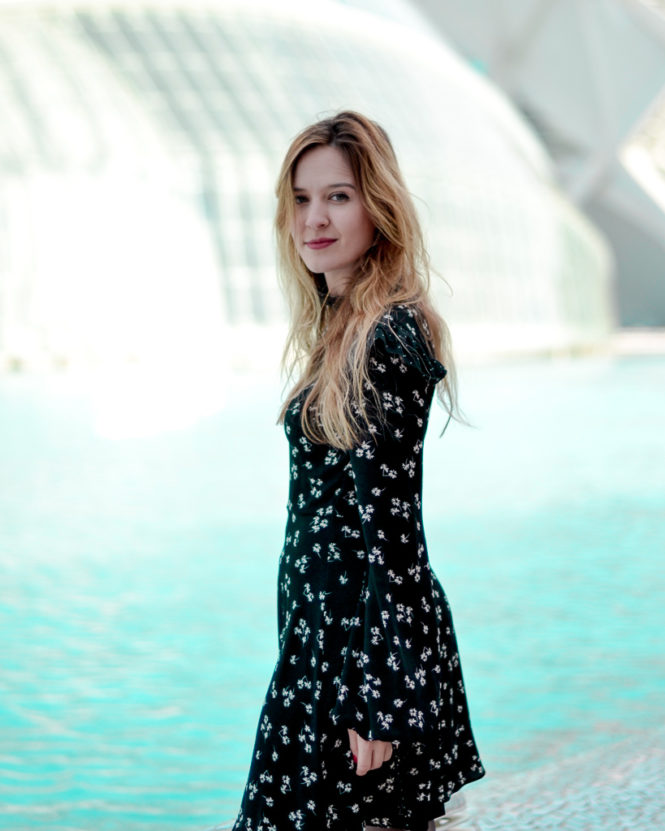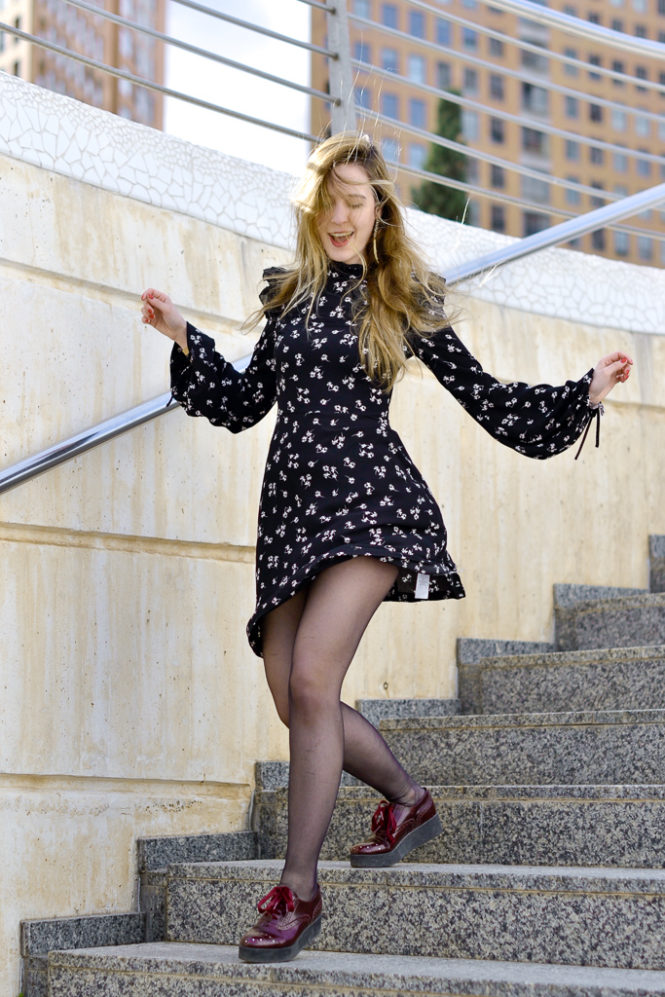 I just have a huge crush on this beautiful and architectural place in Valencia: the City of Arts and Sciences (Ciudad de las Artes y de las Ciencias in Spanish). All these futuristic white monuments, this blue lagoon, this sun shining all day long whether it's summer or winter… it's really a beautiful place that was perfect for shooting a look.
I chose to associate this preppy dress with my favorite derbies from Galeries Lafayettes. Shopped in September and since then never left aside ! Plus, they are of superb quality.
Then, for accessories, I chose a little hair red bow. I love how it's in line with the wise side of the outfit, and that only that changes the end result.
In any case, big crush on this dress from Primark I only paid a few euros (less than 20 euros)! With her little flounces, button-down collar and large sleeves tied with a string, I find it perfect!
Unfortunately I did not find the same for you online, however, for those who liked the style, here is a selection of similar dresses :
As well as a selection of derbies for the derbies fan, like me (they really fit with everything!):
And finally a small selection of knots to put in the hair to reinforce the wise and preppy effect:
As I said, soon an article on this beautiful place, the City of Arts and Sciences in Valencia, will arrive ! I can not wait to make you discover more in detail this absolute favorite place !
* Where did you spend the Christmas and NY holidays ? *
xoxo
SaveSave