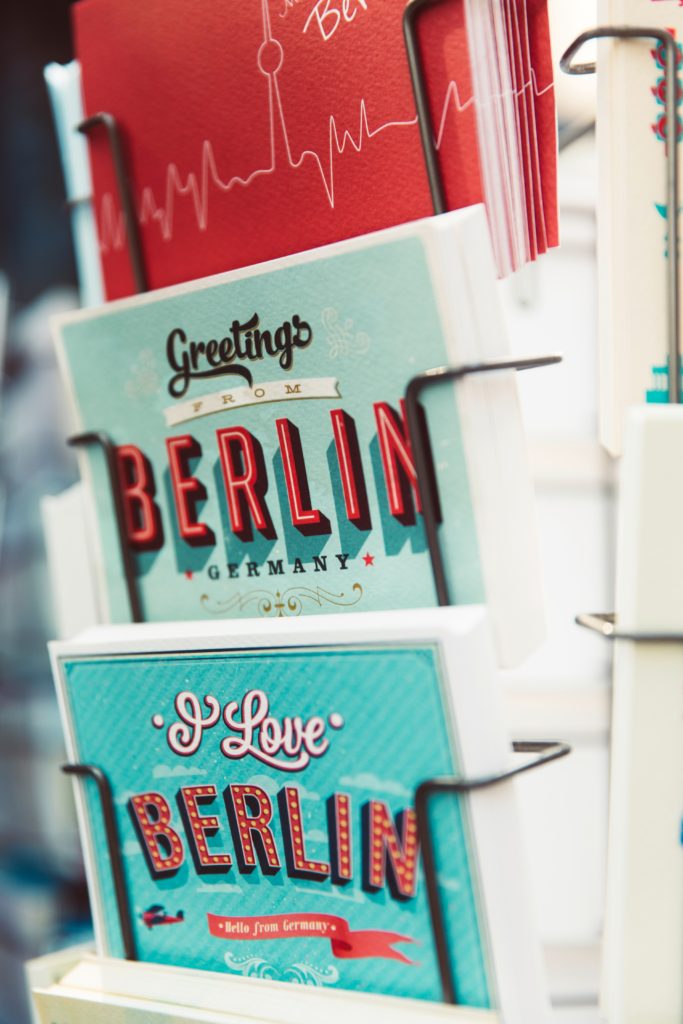 Hello hello ! Last week-end I went to Berlin just for one weekend. I left from Copenhagen on Friday evening and flew back from Berlin on Sunday evening. I am an office worker so I wanted to be able to visit the city during my days off in the week-end. I was scared it was going to be a bit short to get a feeling of this big city… but actually I feel like I have really experienced Berlin as a berliner and I wanted to share with you my program. So you can get some inspiration when you go yourself for one weekend ! Two days program Berlin : what to see? 
TWO DAYS PROGRAM BERLIN : WHAT TO DO IN A SHORT WEEKEND ? 
First, I really want to say that Berlin is such an amazing city !
It's just crazy how much 
the vibrations that emane from this place are amazing
! 
Very hipster, arty, young, underground
… I just loved it ! I could live there basically… I had a real crush! So whether you are planning to go, or if you are just interested in it "one day", just 
GO for it!
 You won't be disappointed. And 
it's SO cheap also
! So no need to save much money to enjoy a weekend there !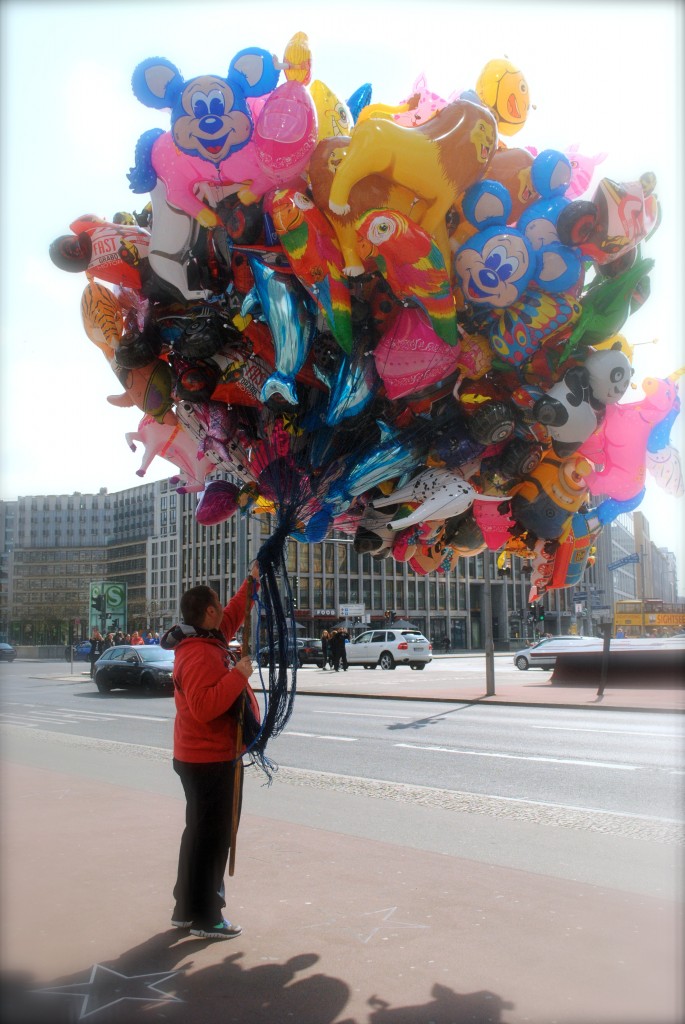 WHERE TO SLEEP? 
I would advise you to look on 
this website
. It's good and you can always find
 cheap promotions.
 We slept around Uhlandstraße which is very well placed to start the city bus tour (read next). But basically, 
everything around Alexanderplatz in Mitte (the city center)
 would be perfect.
DAY 1
I'm usually not a big fan of
 city tour buses
 (probably wrongly). But Berlin is so big that I thought this could be the best way of seing the main things in only one weekend. Having asked a bit around me, I had the confirmation from people who already knew it. 
A very very good way of seing everything. You can hop on / hop off when and where you want and it's a easy way to go from and to every important place.
It costs 20€ for 1 day or 24€ for 2 days.
 We bought 2 days so we would have time to do the whole loop, going down where we wanted.
It was great ! I advise you to take the company called "City circle tour" and do the yellow line. It covers all the most important things except the famous East Side Gallery (the wall with all the graffitis and art) but you can easily walk there from a station from the yellow line (Alexanderplatz). Or take 2 stations of metro. As you want.
What you must see on the yellow line :
– Potsdamer Platz (a lot of new cool buildings and a very cool mall)
– Checkpoint Charlie (where the 2 people were crossing the wall) – so heavy in history and waves there. You can enjoy a nice food market around and nice stuff like those cars :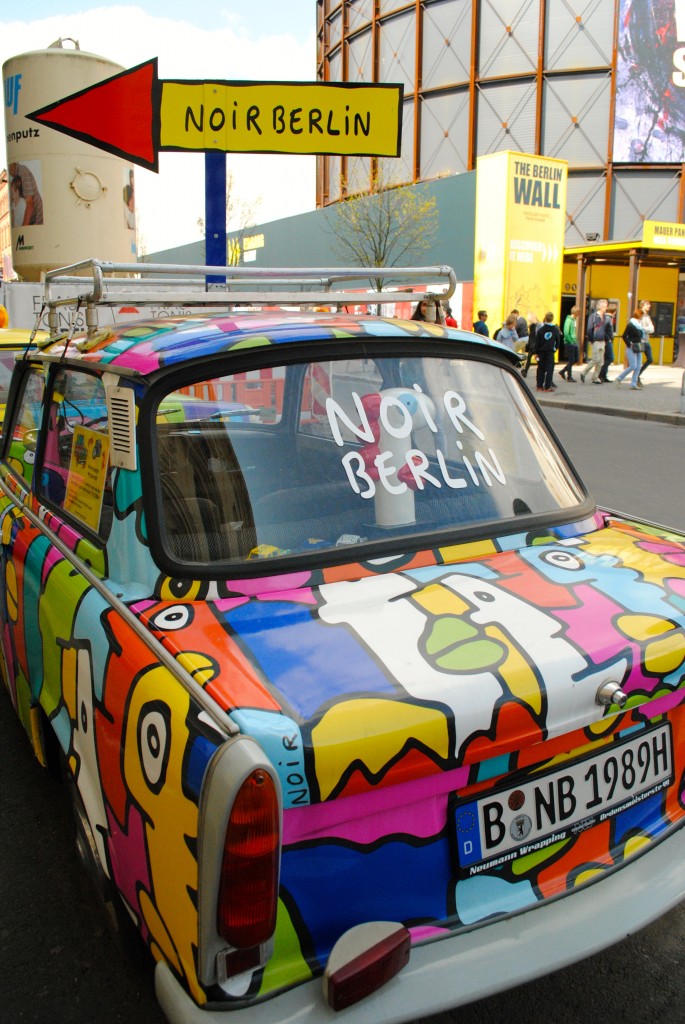 – 
Alexanderplat

z

 : the city center.
 A lot of shops, restaurants, a shopping mall (and a Primark :-))), nice bars with sun loungers, a typical German outdoor market… A must see.
From there you can take the metro to the East Side Gallery (the wall with all the street art) or walk (about 20mn).
– East side gallery : so amazing. See some pictures below. Along the water so it's super great.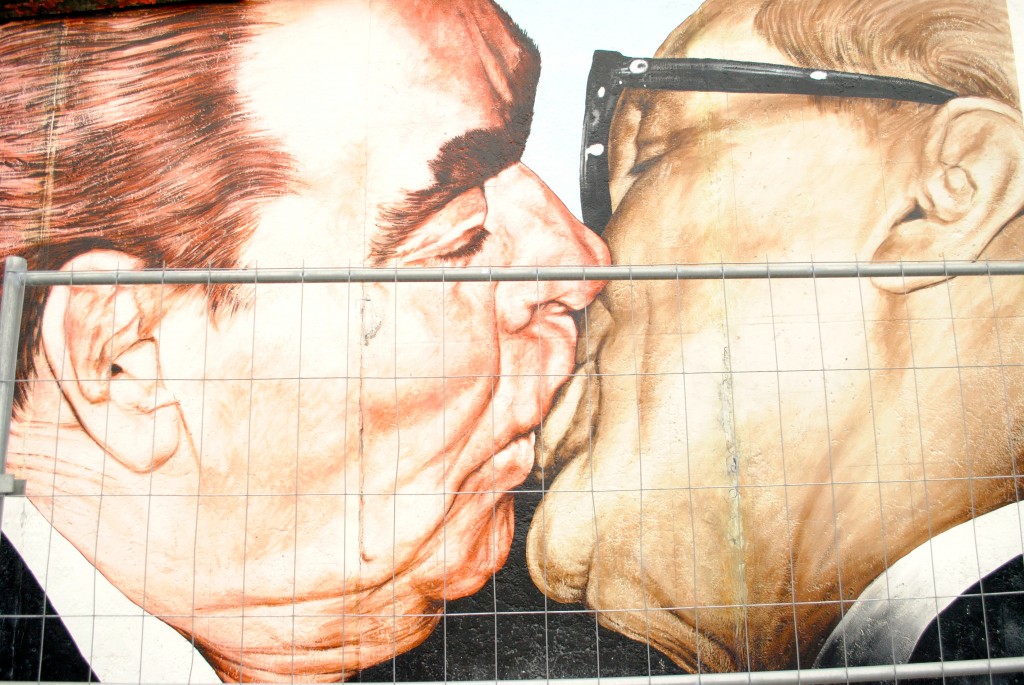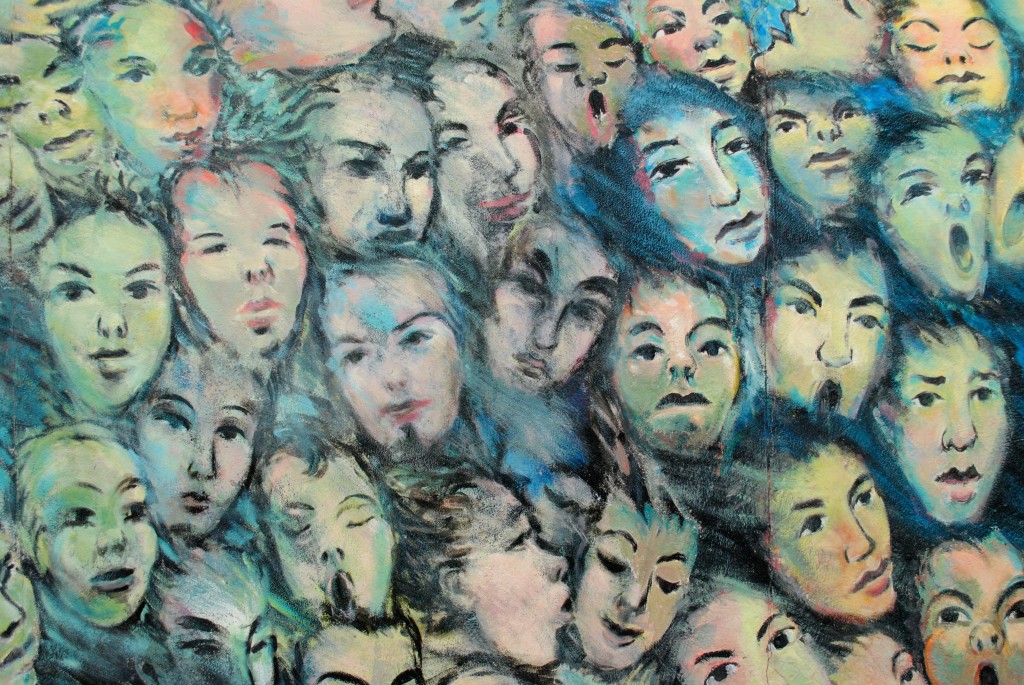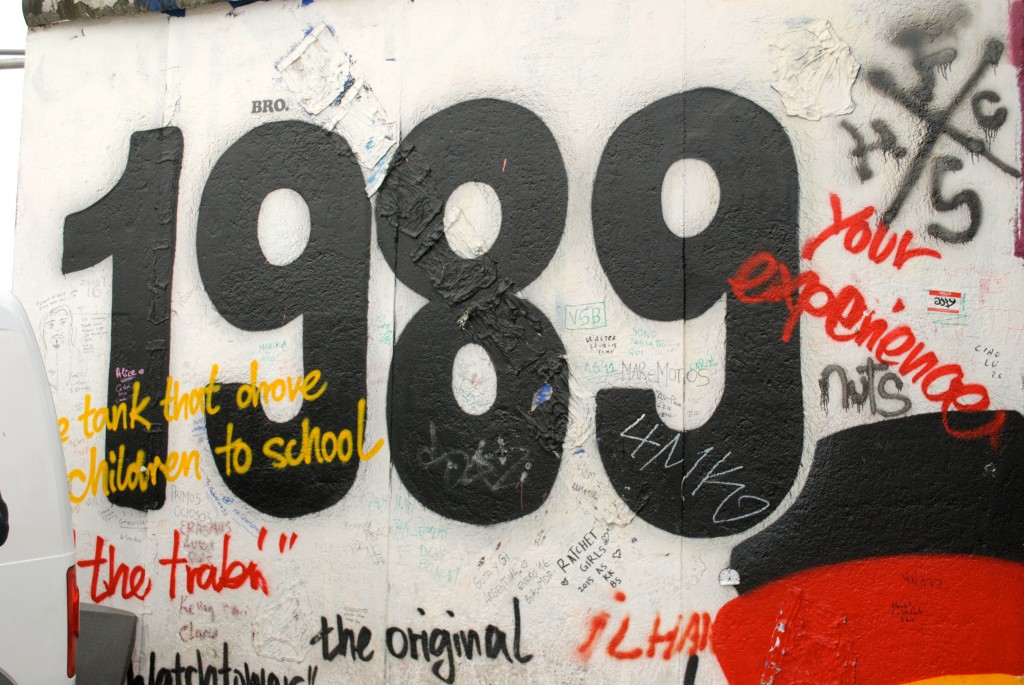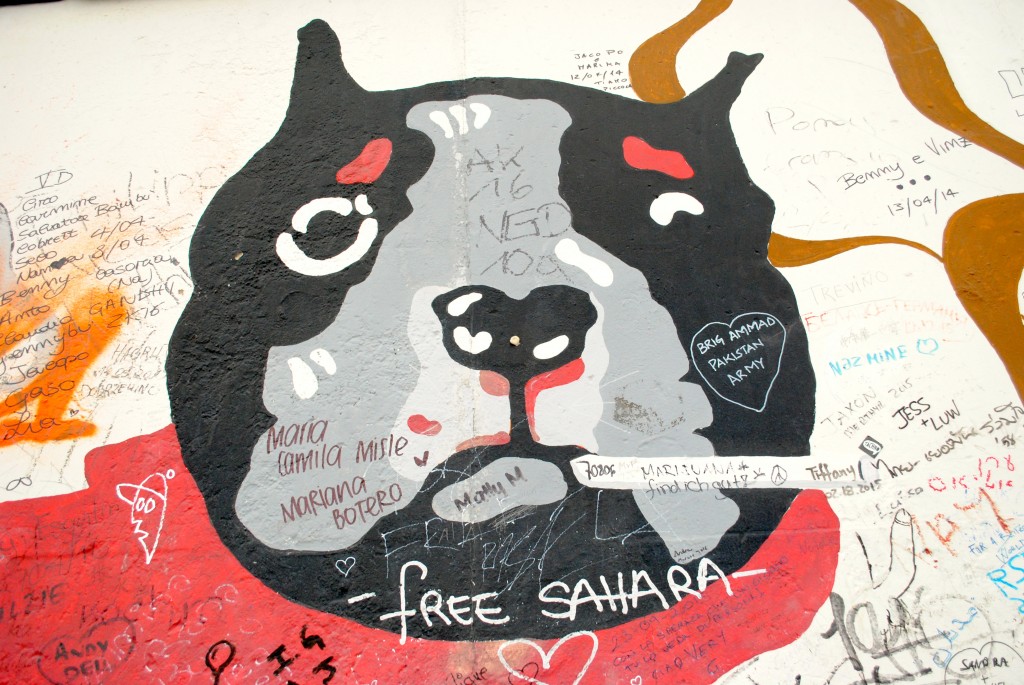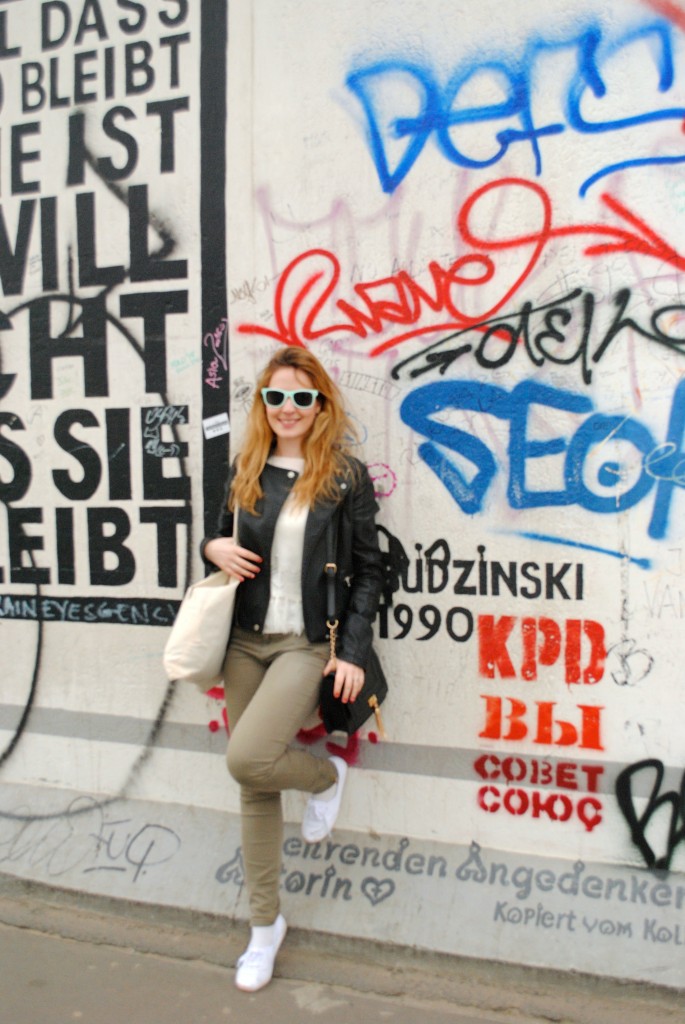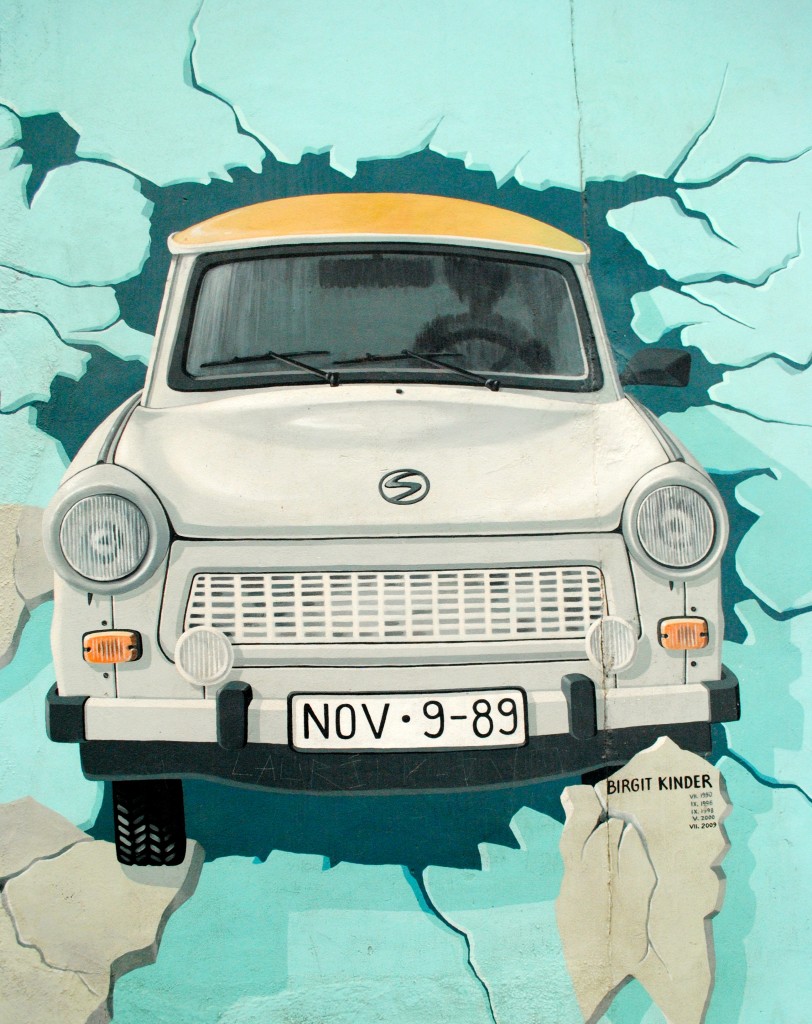 After the visit, take a drink along the water at this bar : Pirates Berlin, Mühlenstraße 78-80 (just after the wall on the same street basically). They have a great terrasse, a cool pirates atmosphere and very good food!
After this we decided to call it a day. Already 17 000 steps on my iHealth application… We were already a bit tired. It was around 4pm, we left the hotel at 9.30 am. We decided to head back to the hotel so we could relax a bit before a night in Berlin (a must-try), put on some make-up, dress up and HAVE FUN!
DAY 1 – EVENING 
Here there is no doubt ! 
You must go to the district called Kreuzberg
 ! 
So amazing, animated, full of restaurants and bars. 
You can eat amazing good for almost nothing (8-10 euros for a big meal). If you like Mexican food, I can only advise you the one we went to :   Que Pasa, Oranienburger Straße 27. Very good ! Otherwise,  this is the street with all the restaurants / bars so you have the choice : burgers, indian, bistrot, brasserie .. Anything you like ! And cocktails for 3€ (dear, dear Berlin). 
A place very close by you must go to (the best bar I've ever been to) : Club Der Visionäre, address : Am Flutgraben 1.
It's a bar alongside the river that reflects exactly what Berlin nightlife is and makes you understand why it is so special. Literally stunning place, cool people, cheap drinks, it feels like being in the Carribeans. I was so chocked in a good way when there. I think that's when I really fell in love with the city. 
Have fun! Keep some energy for your second day thought… Don't get too drunk 😉 or as you want ! Haha !
DAY 2 
Now you can finish the loop you haven't finished yesterday. Go back to Alexanderplatz and hop on your city tour bus. Stop at Charlottenburg Palace and have a walk in the stunning park. Stop on the stations before and have some brunch. Relax a bit before you fly back home and do some shopping !
That was at least our program and we had such a blast ! I hope you will like it as much as we did!
Enjoy Berlin and don't hesitate to let me know what you thought about it / what you Have done there ! So we can share our tips 😉 I'll definitely go back so I would love to know more about it. Cheers !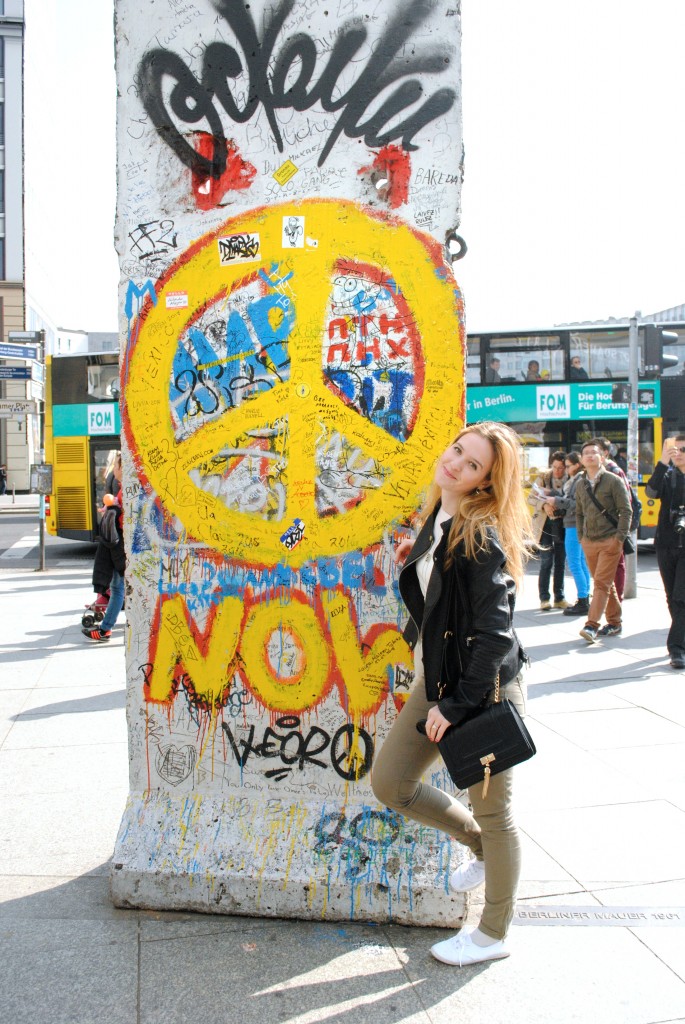 Main photo credits : Markus Spiske
SaveSave