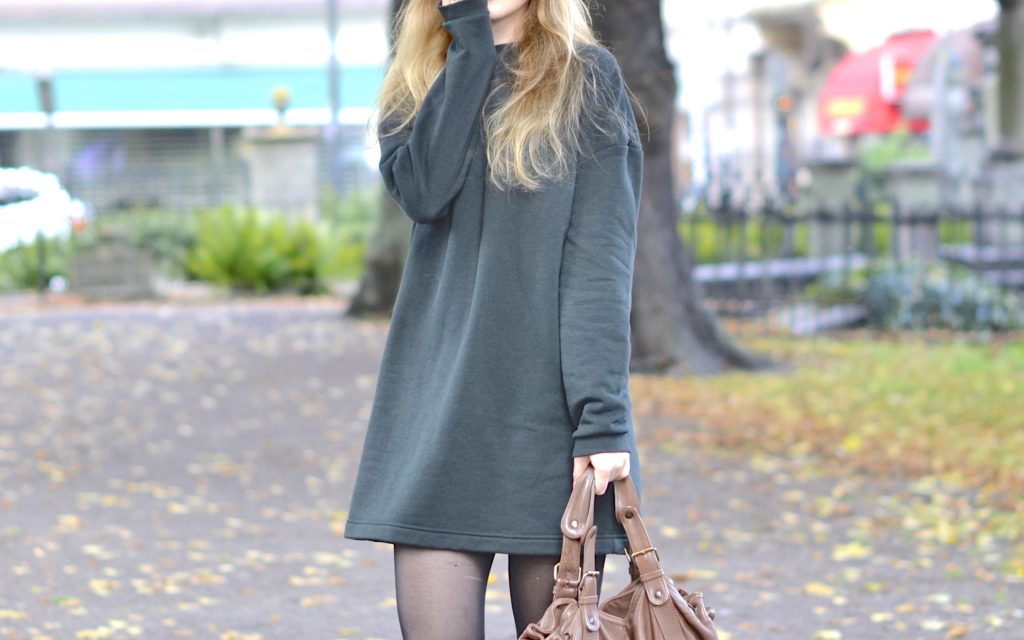 Hey babes ! Today I wanna make a focus on a piece that I feel I will love this fall : the sweater dress. Is it the same as the pullover dress? Yes, almost, except that it is rather a sweater shape for that matter than a pullover shape, and that it is a little more "boyfriend" style. Which by the way is also what gives it its little "sexy" side. Below are some nice ideas on how to wear this pretty sweater dress.
One sweater dress, 3 outfits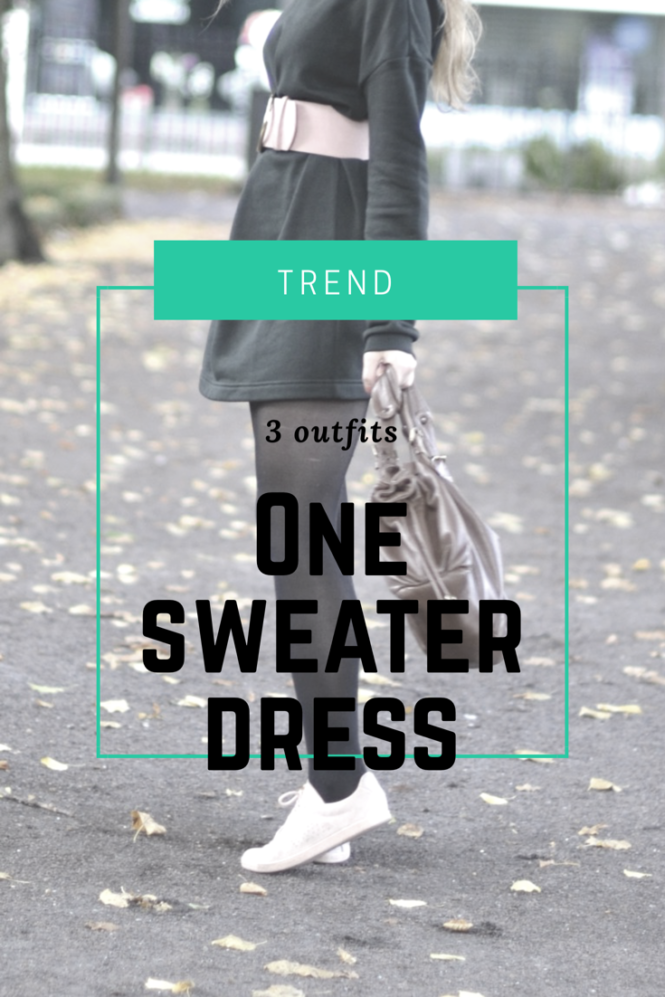 This is my first sweater dress. I have several classic pullover dresses, but I never had a sweater dress. And when looking at the new Ivy Revel collection, I had a crush on this one. Its cut is a bit wide and almost "I borrowed a sweater from my boyfriend" but I find that this XXL size gives it a also a really sexy and feminine aspect, which can adapt to all morphologies.
Here are some ideas of how to wear it, after several tests in my dressing :).
🍁 As it is, simply 🍁
First possibility: wear it alone. A little wide, yes, but mixed with some nice jewelry and a nice pair of shoes it fits pretty good, don't you think?
I wear jewelry from La Jungle, the designer I love so much and I often talk about. All her creations are unique, handmade and beautiful! I'm a fan.
As for the shoes, they come from Flattered, a Swedish brand that I like very much. High-quality shoes that last a long time and that mix with all looks! In addition to this, this model is the model "Aurélie" 🙂 I had to get them!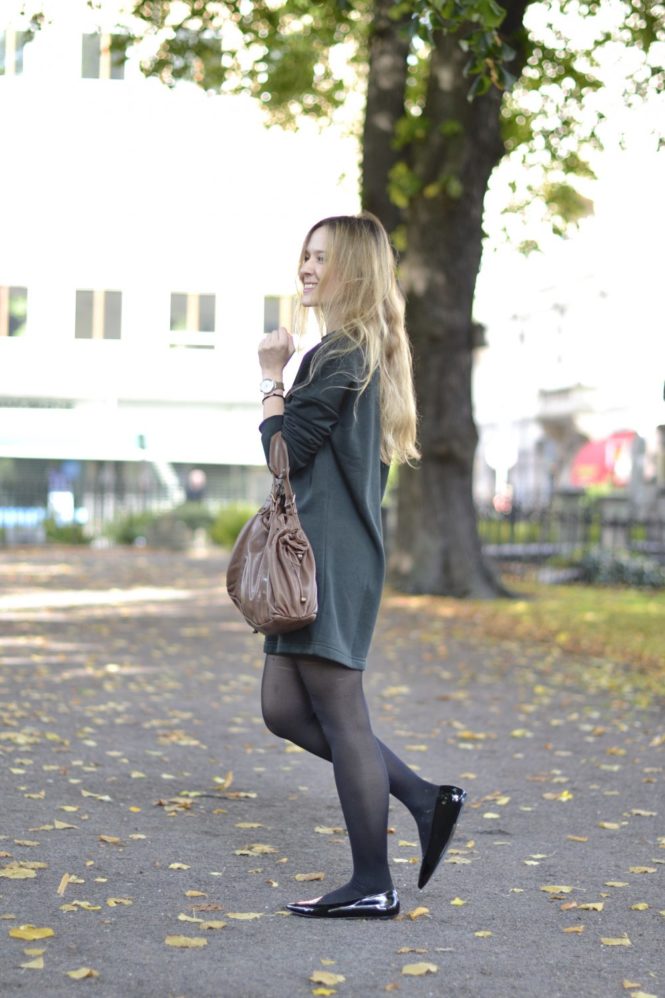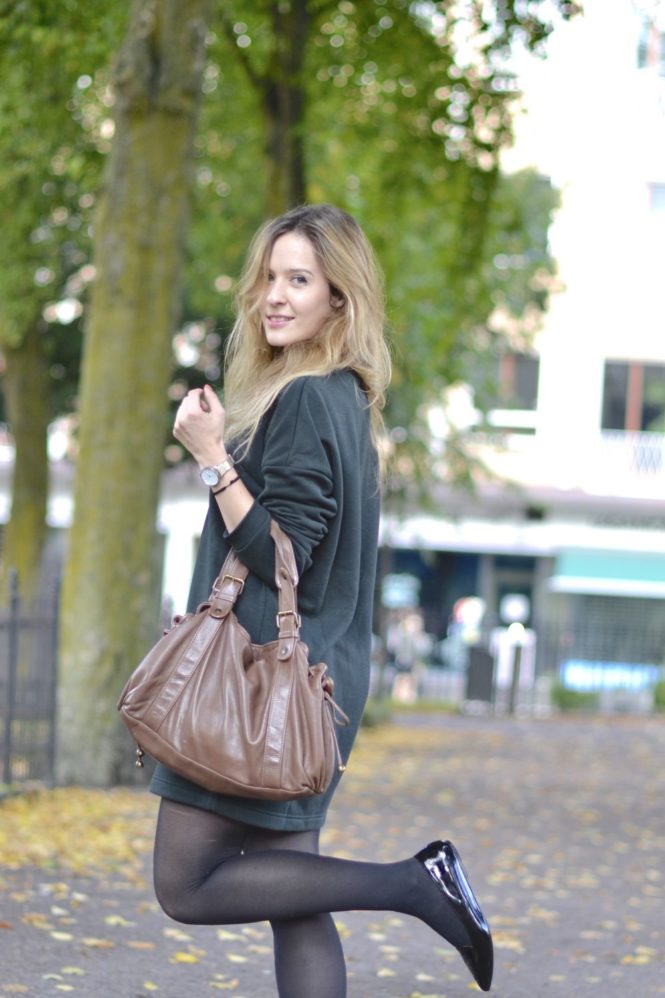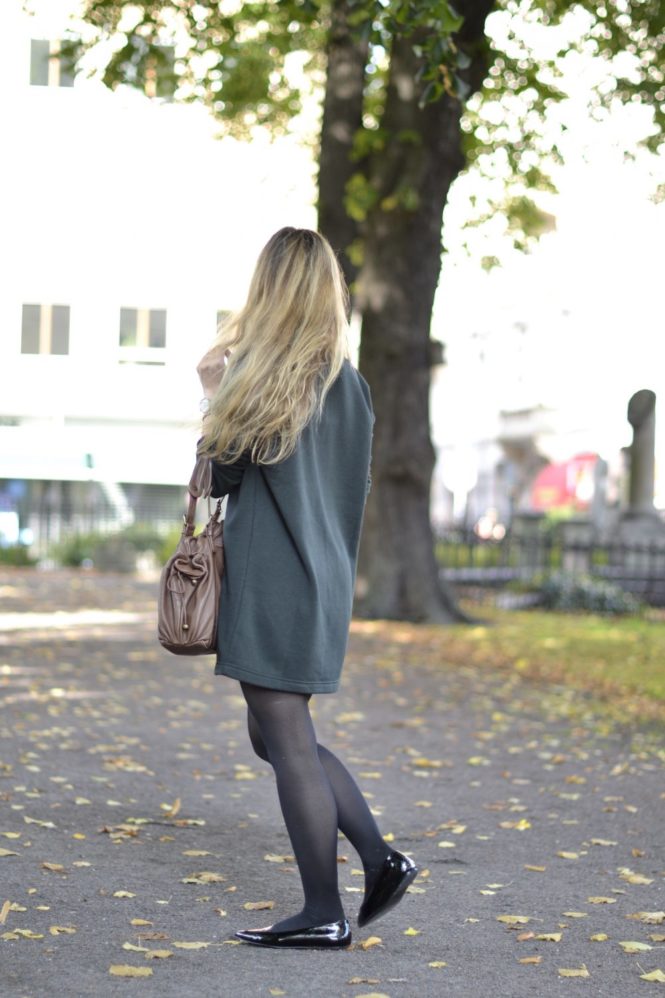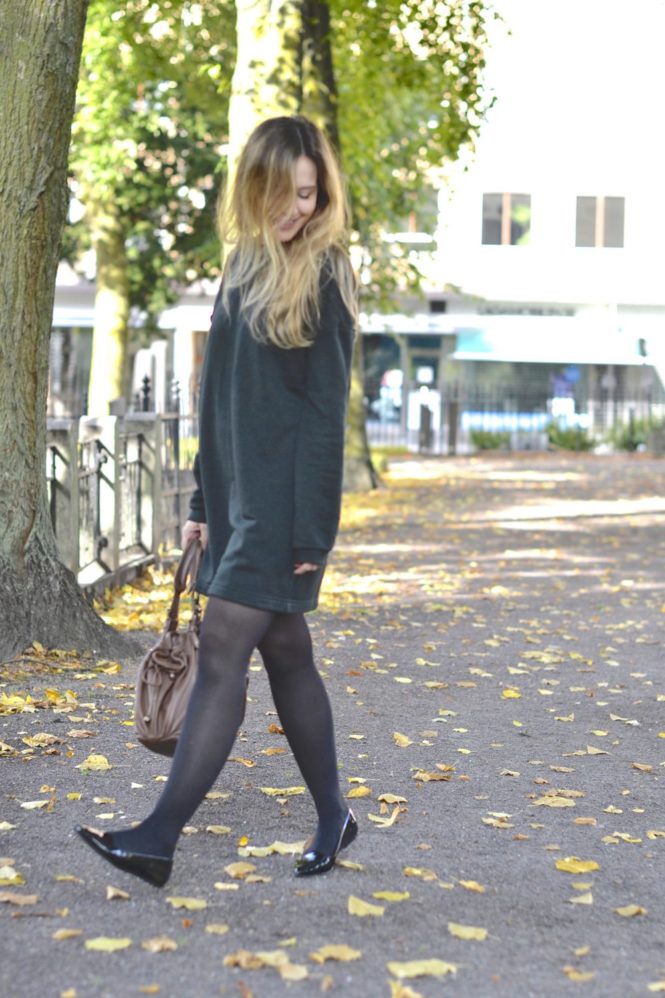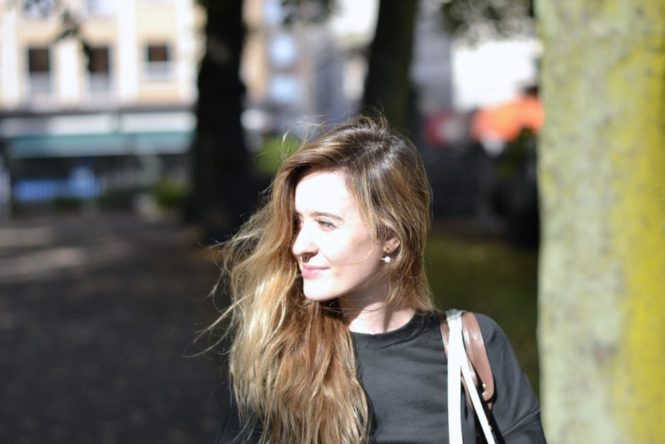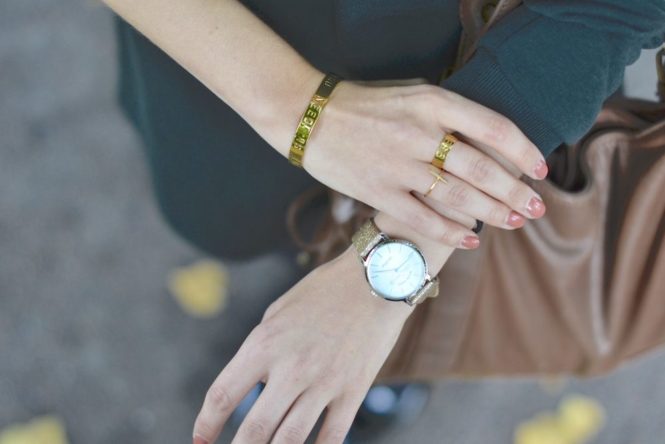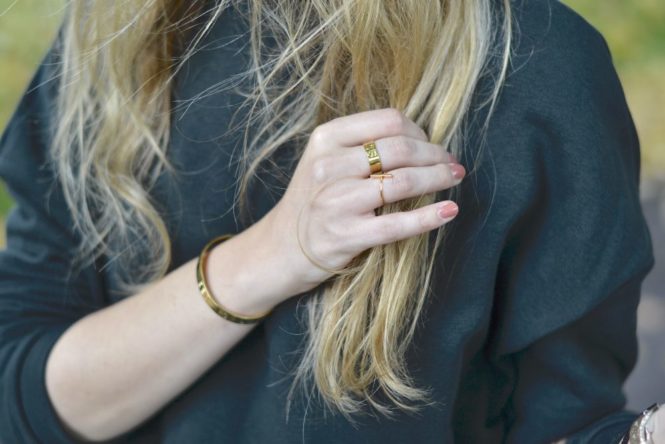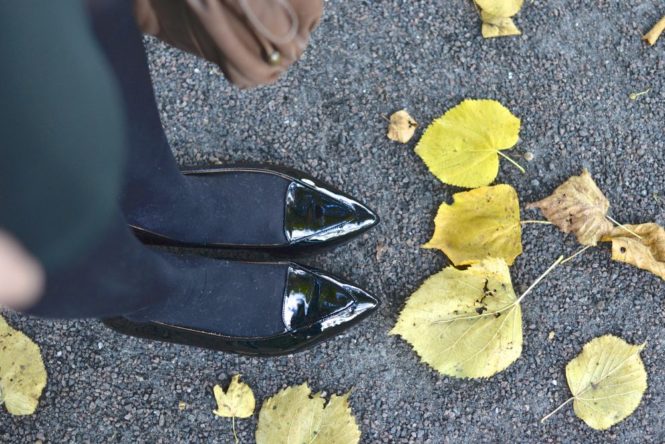 Jewelry from La Jungle (fine ring NEPTUNE / ring HAPPINESS / bracelet LOVE IS ALL YOU NEED) / sweater dress from Ivy Revel / Shoes from Flattered / Aurélie model – haha, so much fun that they have my name!)
🍂 With a large belt 🍂
To contrast with the sweater side, a large, feminine belt will do. What better than this pink suede belt? To go all the way with the pink mood, I mix it with pink sneakers for an autumnal and sweet look.
And then I have to say, all this is also super comfortable! Wide dress + sneakers = yes to hold all day like a queen!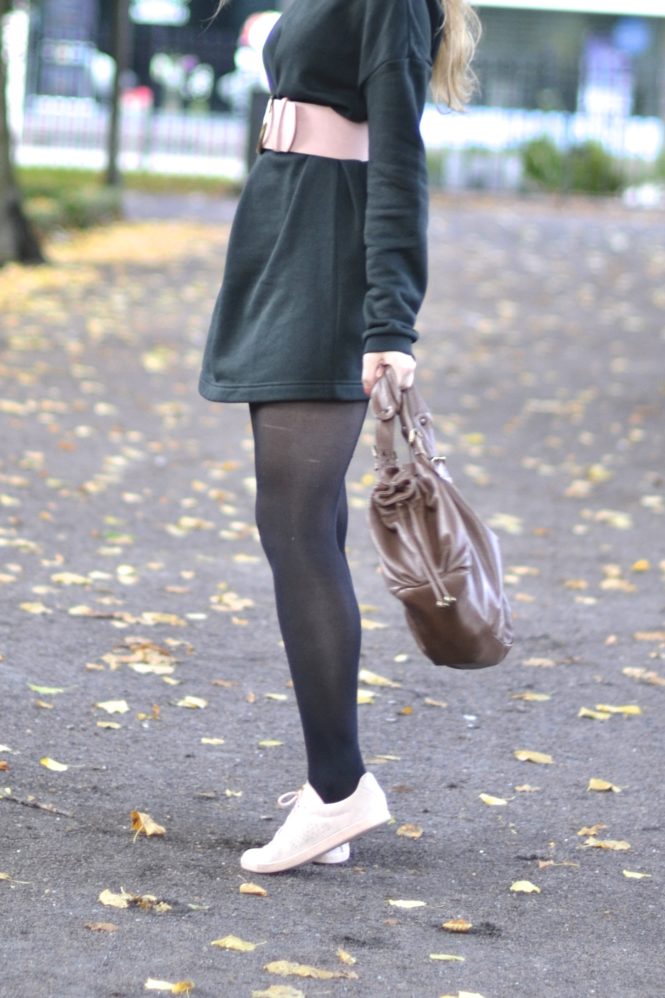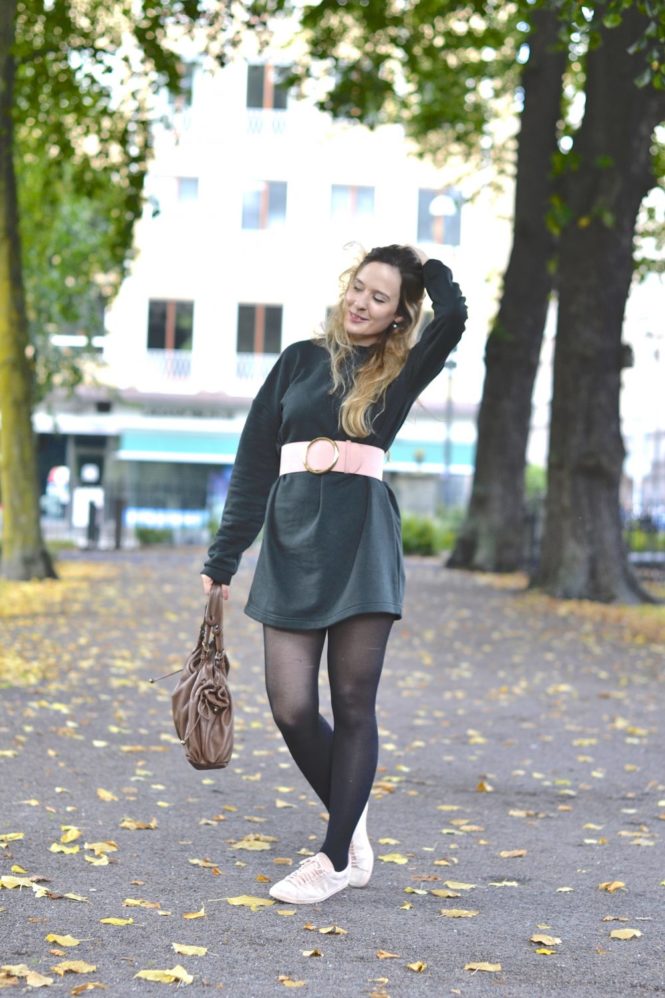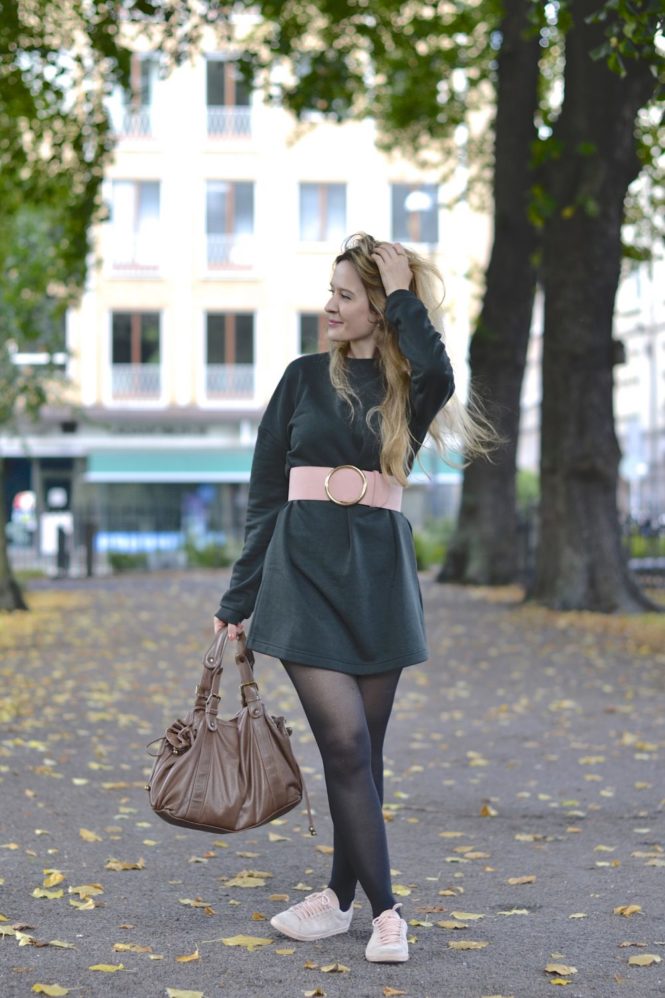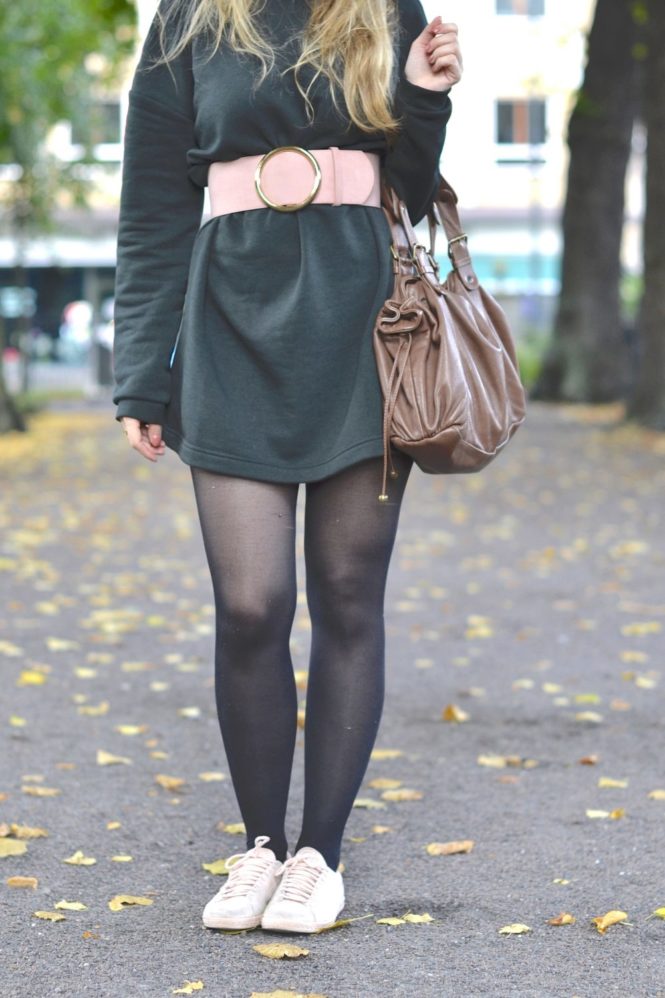 Sneakers from Le Coq Sportif / Belt from Ivy Revel 
🍁 Warm and cozy 🍁
With the autumn coming and the cold days that settle, you can also opt for the more cozy option. Here with a headband all warm and soft, and camel boots, a color that always passes in autumn. Just like the green fir (yes, yes and re-yes), burgundy, or yellow mustard …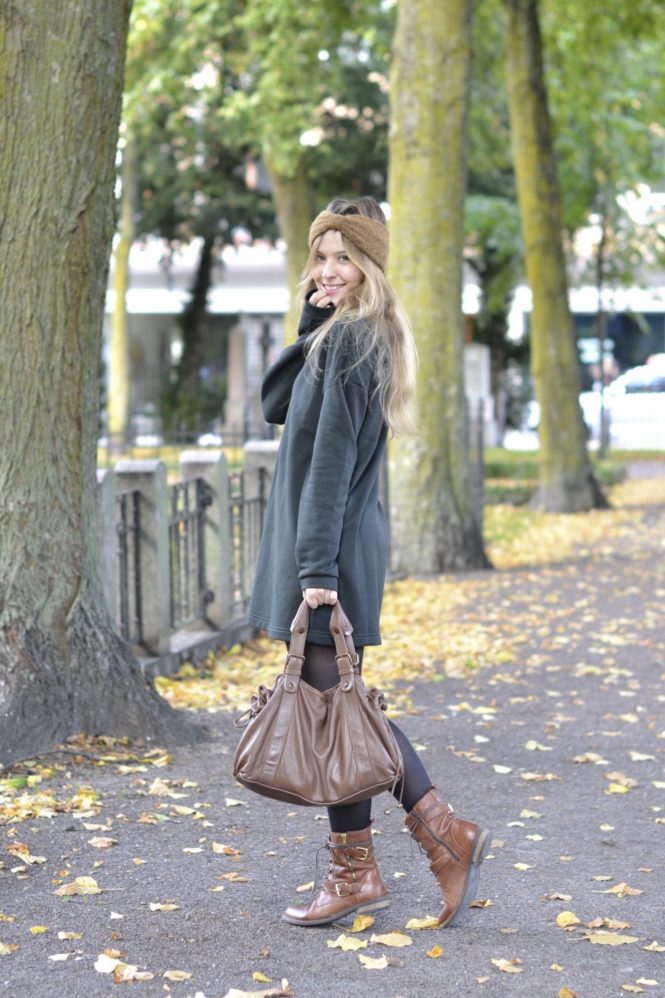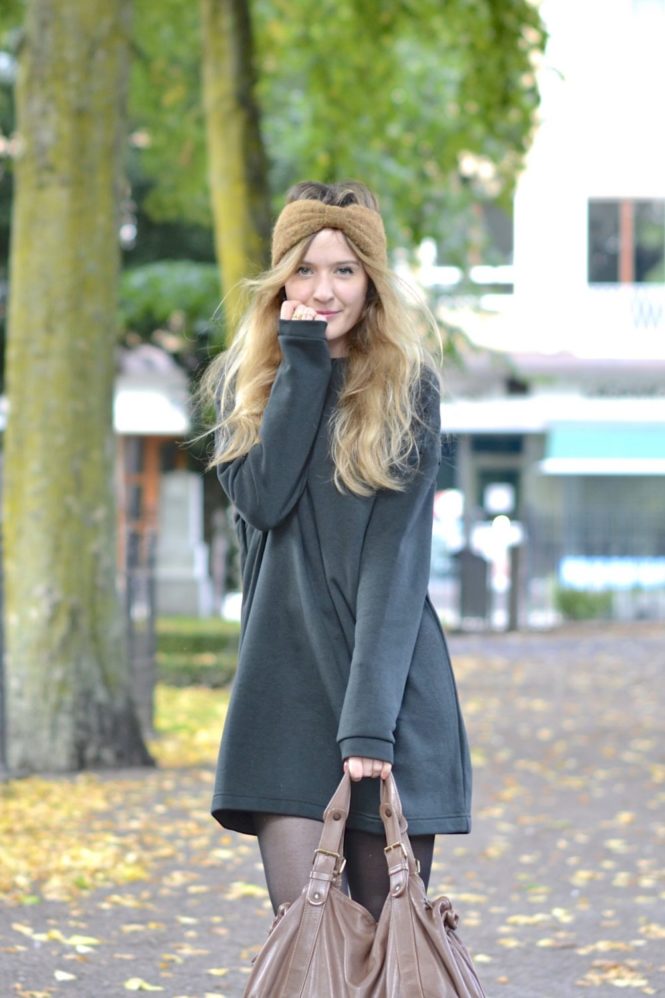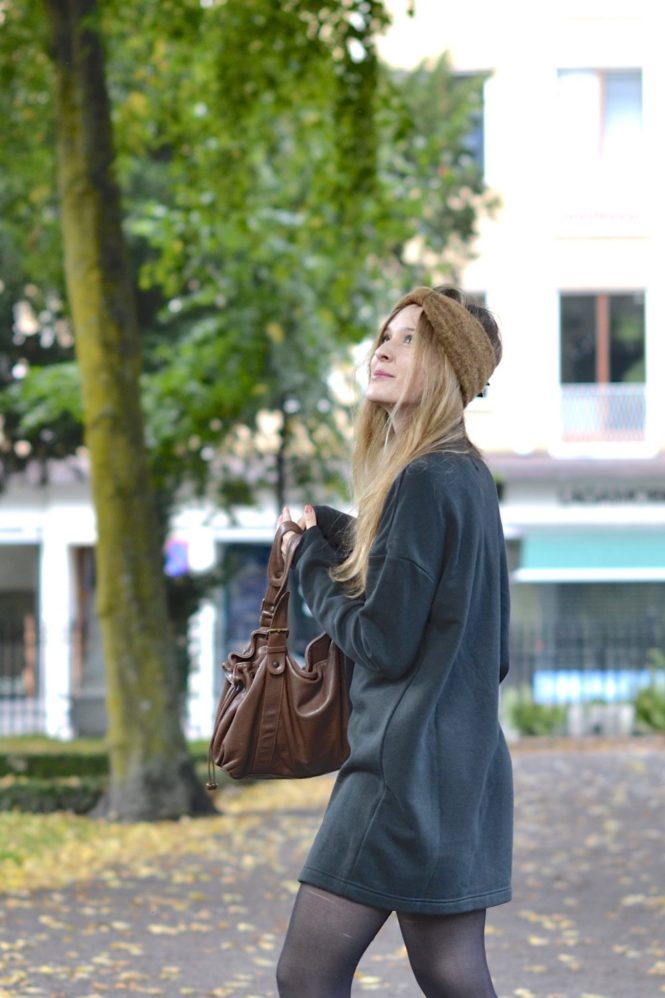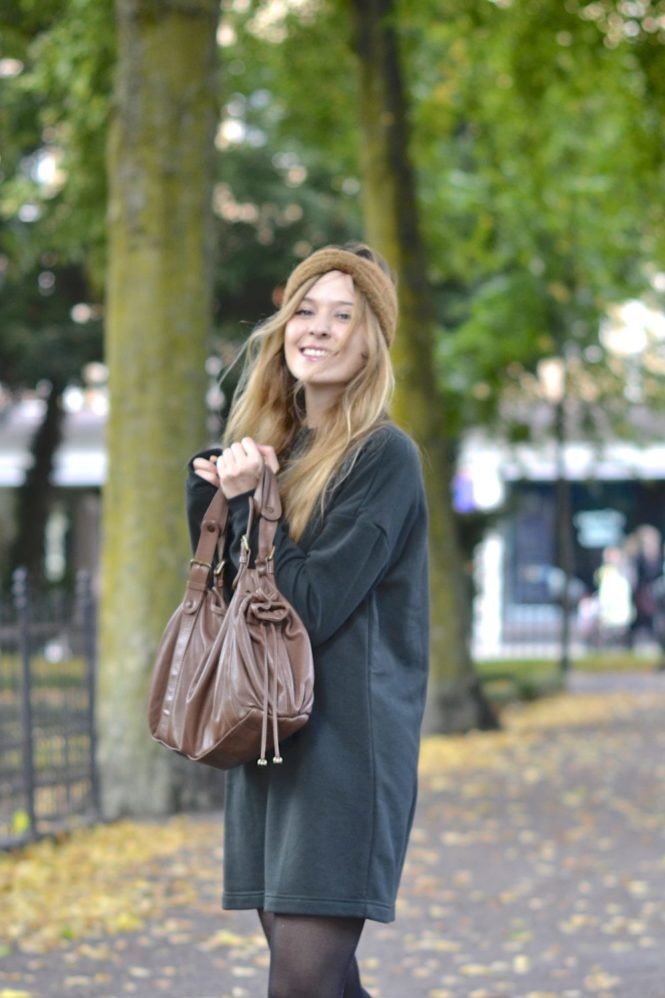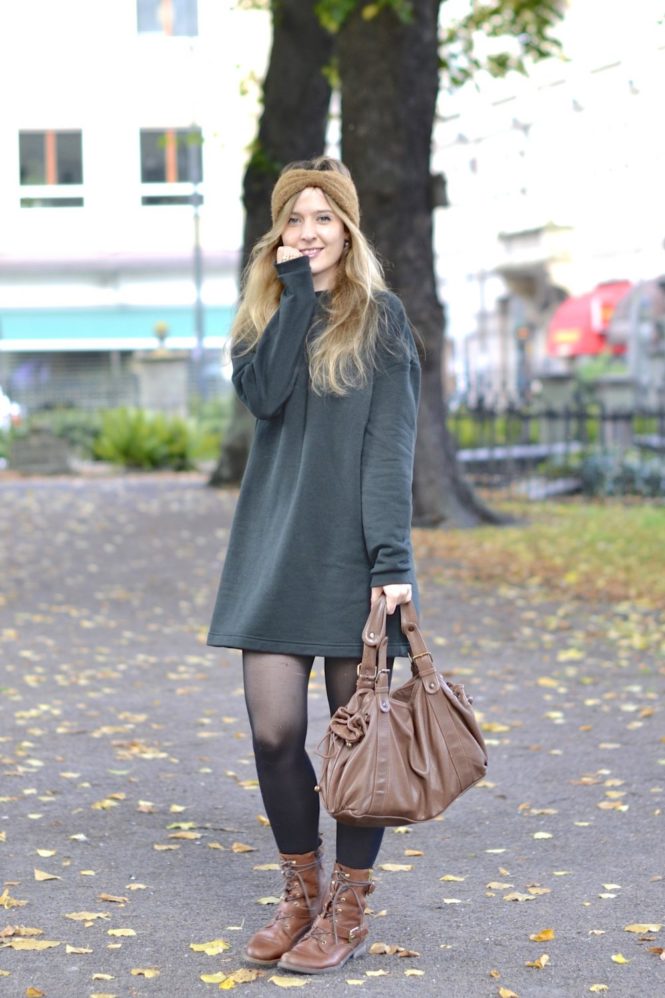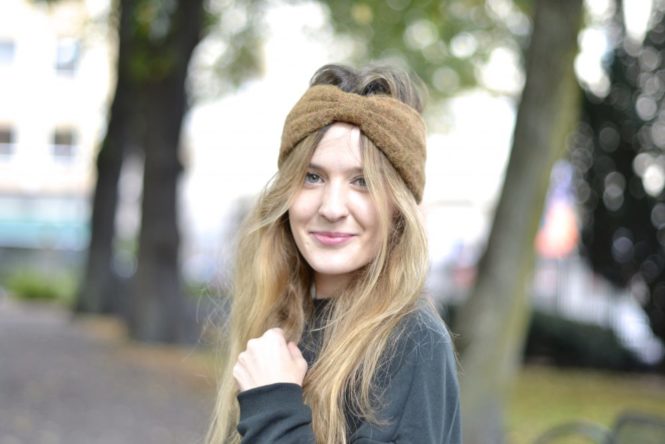 Boots from Aldo / Headband from Sessùn / Bag from Gérard Darel (in all outfit's variations) 
* So, what is your favorite version of the look babes ? Do you have other ideas on how to wear it? *
While waiting for your little comments, I make you big kisses and wish you a nice week full of good things! And especially full of beautiful Autumn Vibes! Even my darling, behind the camera is so HAPPY of all these colorful leaves and takes more and more pleasure in making our shootings (#toomuchlove)!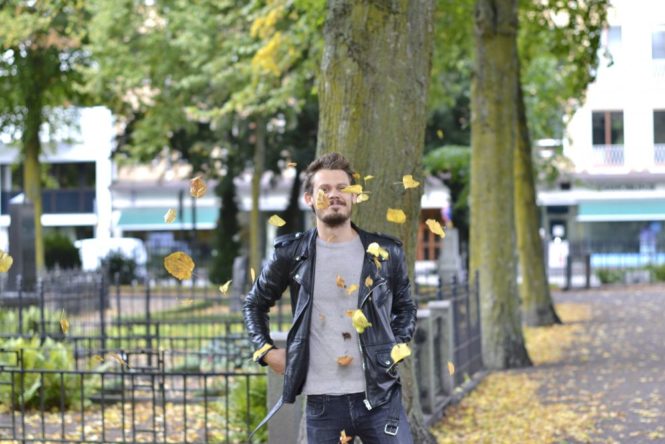 <3 Lots of love!
---
Credits : 
This post contains affiliate links from RewardStyle