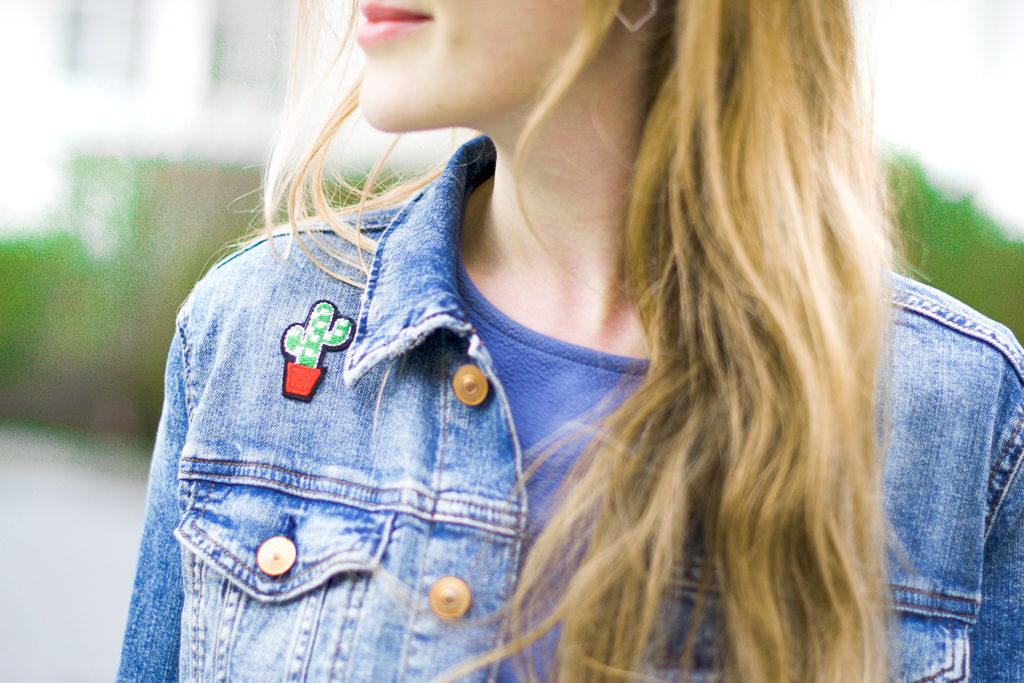 "Blue is an endless unconscious dive," said Malcolm de Chazal, poet and philosopher. It is true that blue is a beautiful color, soft, reminiscent of the sea, the sky, calm. Personally it is a color that I have always loved a lot. And I also love wearing blue! Thus it is not strange that I had a crush on this little blue dress. Perfect basic for spring & found at H & M. 
Wearing blue : the perfect little blue dress
I have to make you a confession: every year I fall in love with at least 2 little H & M dresses. You know, THIS basic cut dress available in many prints and colors that they have every year and that fit to everyone ? Do you have some too? 🙂
Frankly, I love them. And this year it is on this little blue dress that I had the biggest crush. As usual, perfect cut. Easy to wear. Cheap. I say YESS!
Ahhhh … It's really good, all this sun, right? In reality on the long run, I am more a "cold weather soul". Logical, considering that I moved to Sweden, after all if I did not like the cold I would not be here. But still, a few weeks / months of sun and vitamin D a year, it is still true happiness!
* And you, are you more a cold weather or warm weather soul ? *
Dress from H&M / Ballerinas from Flattered / Bag from Lollipops Paris / Jacket from @lyroseparis