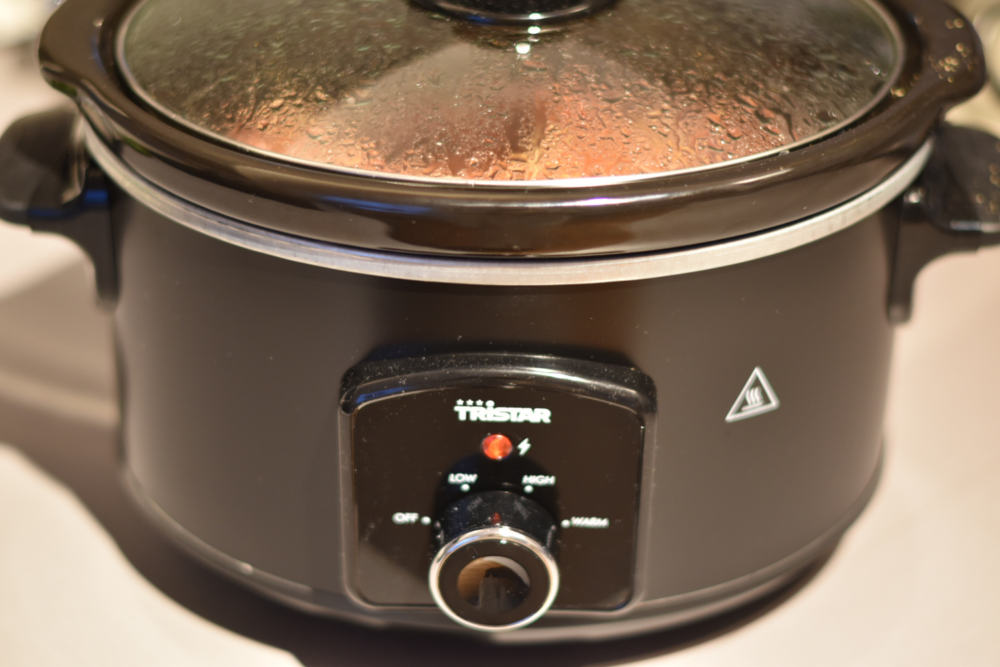 In January 2020, Simon, my partner, and I bought a slow cooker. It was from the beginning a (brilliant) idea of ​​Simon, because his parents, colleagues (and I also believe some friends), had spoken to him about it as being THE thing to have at home when you work full time, love cooking but sometimes (often) run out of time. One weekend, during a shopping session for our little home, we went to an appliance store and just went for it. We took a rather inexpensive model (around 35 euros, so not the biggest investment!) to see if we would really make good use of it, even if it means switching to a higher-end model later. Well, conclusion: WE LOVE IT! Really, if you like cooking meals, but without necessarily having time to cook in the evening on weekdays, I can only advise you to acquire a slow cooker, which is super practical to prepare delicious meals in a few minutes, and only have to put your feet under the table when you get home in the evening. So, did I draw your attention to the fact that a slow cooker is great? Probably. But, what exactly is a slow cooker, you may ask? I explain all this in the article.
What is a slow cooker and why you need one in your life?
A slow cooker is an electric cooking appliance which allows you to cook food very slowly and at low temperature. A slow cooker generally consists of a large ceramic bowl, an airtight glass cover and a heating part. I find it very easy to use and really effective. It also allows not to clutter the stove. It can indeed be installed anywhere in your kitchen (or elsewhere) as long as there is a socket nearby.
The little bonus: the slow cooker is energy efficient because the device consumes little (much less than an oven) and the insulation of the main tank limits heat loss (and therefore energy ).
How to use a slow cooker and for what type of recipes?
With a slow cooker, you can do lots of things! Simmered dishes (with meat, fish, or veggie recipes), soups, broths, risottos, etc. Almost everything, actually!
Finding inspiration couldn't be simpler. This device has attracted millions of people around the world and social networks like Pinterest, or even cooking blogs offer a lot of recipes! Just type "slow cooker recipe" or "slow cooker recipe" to find a wealth of ideas!
Here is our slow cooker in photos:
Why it changes your life?
It is really a perfect device for people who like to eat well, and who may run out of time. Whether it's because of your busy work routine, your kids who occupy your time, or both, or even because you like to eat well, but don't know how to cook … an electric slow cooker allows you to cook easily, and the "workload" is very easy and fast. It's just a matter of placing your ingredients in the slow cooker and letting it do the rest.
For example, in our case, in the morning with Simon, we gather all the ingredients in the bowl before leaving for work. And when we get home in the evening, we find our dinner waiting, hot and delicious. The only thing we have left to do is just to enjoy our meal! The dream, right? As for the little recipe that simmers in the device on the previous photos, here it is (presented in an original and creative way, as I like!)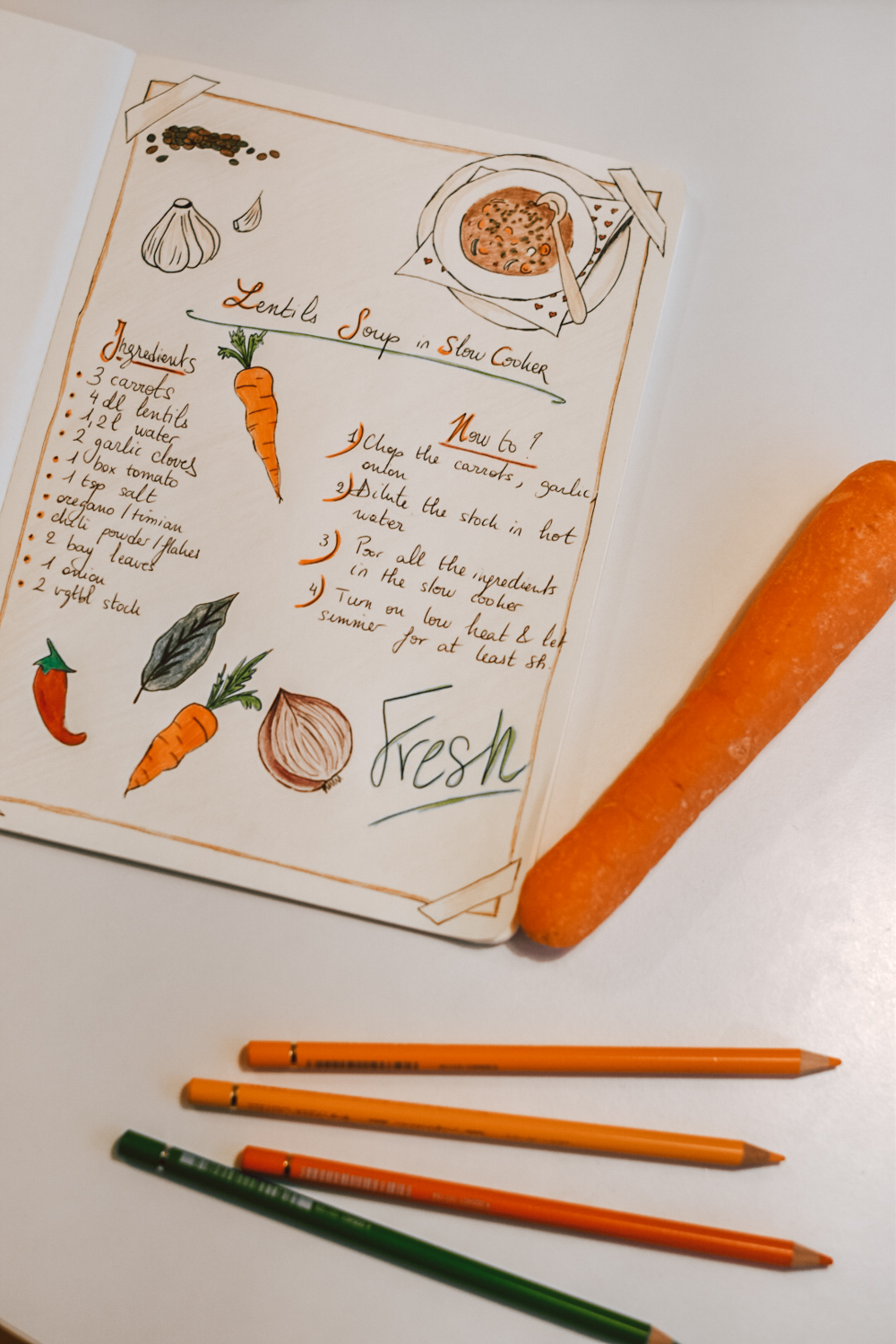 * So, convinced? Any of you who already have a slow cooker? *