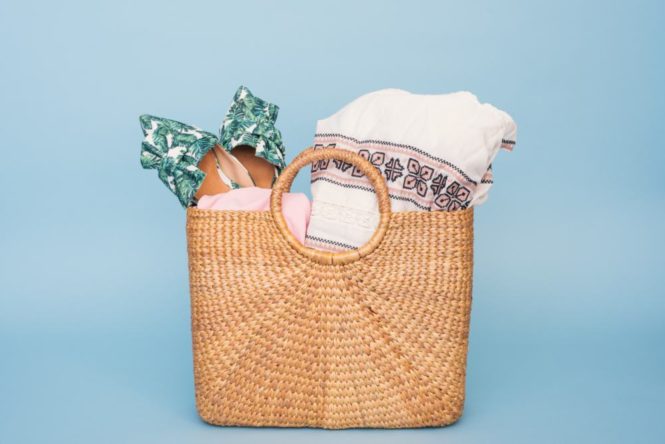 This post about ethical consumers is  written in collaboration with Colton Davis Consulting and contains promotional links
Increasing numbers of consumers are switching to spending their cash in a more ethical manner, and this is particularly the case for people under the age of 25. Ethical consumption relates to using buying power in ways that mesh with your beliefs or address major issues, such as global warming. Some numbers : In the UK alone, for example, the ethical marketplace is valued at more than £83bn, and it's estimated that the average household spent around £1,238 on ethical purchases in the year 2017. And of course these figures have been constantly rising in the past few years. We can also imagine they'll continue to do so, in the next ones. Which is, according to me, very good and encouraging for our planet !
Main photo credits : Arnel Hasanovic via unsplash.com 
What are the five things ethical consumers have in common?
Reaching conclusions about the top concerns ethical consumers have in common is a little difficult, as people are motivated in a variety of ways and behaviour patterns differ. It has to be said, however, that the most important factor driving any ethical consumer is a sincere belief in doing something that will have some kind of impact, no matter how small it happens to be.
Five of the ways consumers have been moving towards ethical purchases are discussed below. 
Ethical fashion is a byword for many ethical consumers and may relate to using stores such as for example Debenhams, which does not support animal testing or sell products featuring fur at all.
Some consumers opt for second-hand clothing from charity shops, such as MIND or The British Red Cross in the UK, or EMMAUS here in Sweden. Indeed, some fashion industry experts predict the second-hand clothing market will overtake the high street fashion market by the year 2029. 
I've personally almost completely stopped buying in stores for more than a year. We have so many second hand shops options here in Malmö, where I live, that I almost buy EVERYTHING second hand now.
Recognition that trade and not aid can prove of the utmost assistance to some of the poorest countries and continents in the world drives the Fairtrade marketplace. Many ethical consumers will always opt for Fairtrade certified products whenever they are available.
Fairtrade products are stocked in local Fairtrade stores, local Co-ops, and often sold by charities and churches. The positive impact of the Fairtrade initiative has helped farmers, growers and communities around the world, and ensures greater distribution of wealth to less developed areas.
Food poverty and environmental concerns mean eating a more ethical diet has become an increasing concern for many consumers. Again, some interesting  numbers : this has led to a 52% increase in the number of UK vegetarians and 153% increase in the number of UK vegans in the past two years alone.
We can observe the same tendencies in Sweden and across most European countries.
The recent Extinction Rebellion demonstrations throughout the UK have highlighted the global climate emergency and brought it to the forefront for many people. Ethical consumers looking to reduce energy consumption are making the switch to electric cars, solar-powered devices, and making cuts to greenhouse gas emissions for some while.
Human rights also tend to be issues that concern ethical consumers. Whether the issue relates to modern slavery in factories where workers are paid minimal wages, or major Western brands with a poor record on worker rights, or even brands' irresponsible marketing methods.
---
As can be seen from the above, the issues driving ethical consumers are vast and all-encompassing. And, as already noted, the major factor driving any ethical consumer tends to be a sincere belief in the impact of the purchase decisions made. If everybody used ethical considerations prior to making any kind of buying decision, the environmental, political and social climate in which we live would be changed immensely.
* Do you consider yourself an ethical consumer ? *