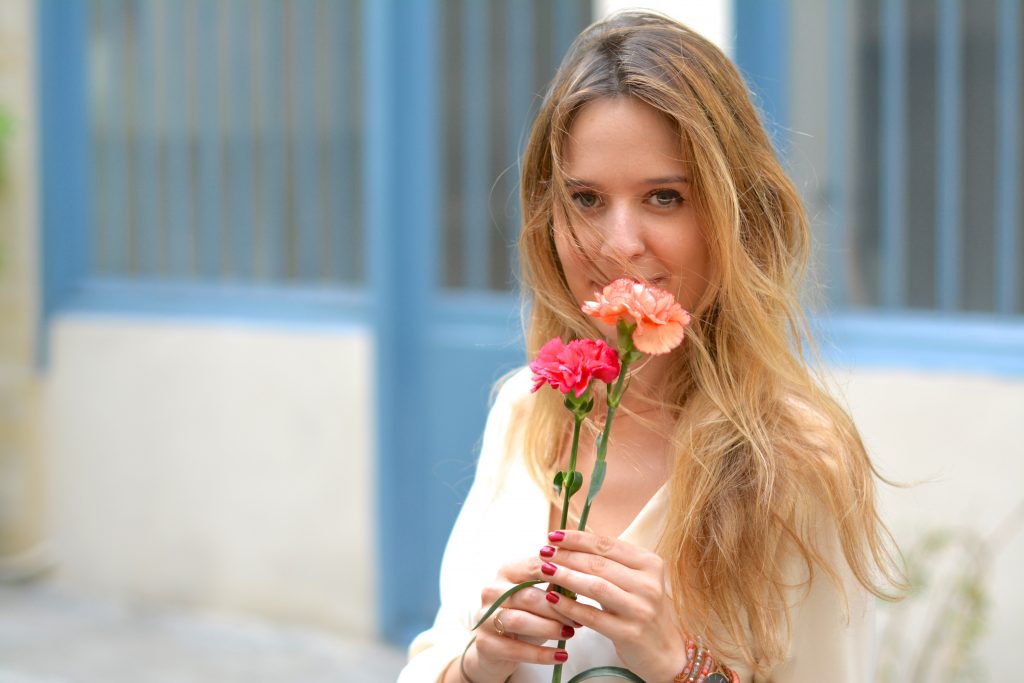 Hey my little feathers! Today I want to talk to you about something that comes more and more often in my dressing : organic clothes! I think it is a very good way to get good basics, simple & well cut, and especially respectful of both our environment and our precious skin. That is why today I want to present you a look that contains my favorite 100% organic shorts, from the brand POPUPSHOP, that I have discovered in Denmark.
Comfy in my organic clothes
Well, I admit that everything is not organic in my outfit … but some is already better than nothing, isn't it? And let's also say that I do not have an unlimited budget, so I give myself a little organic gift once in a while and I begin to form a small collection, an eco-friendly dressing.
The organic part of the look is these pretty shorts, from the brand POPUPSHOP, that I have discovered here in Danemark. Do you know some pretty organic brands in your home country ? Do not hesitate to share them with me! For now, except these shorts from POPUPSHOP, I have been shopping quite a lot on Asos. I have made a selection for you below!
In any case I can tell you one thing: these shorts are ULTRA comfortable! I love them !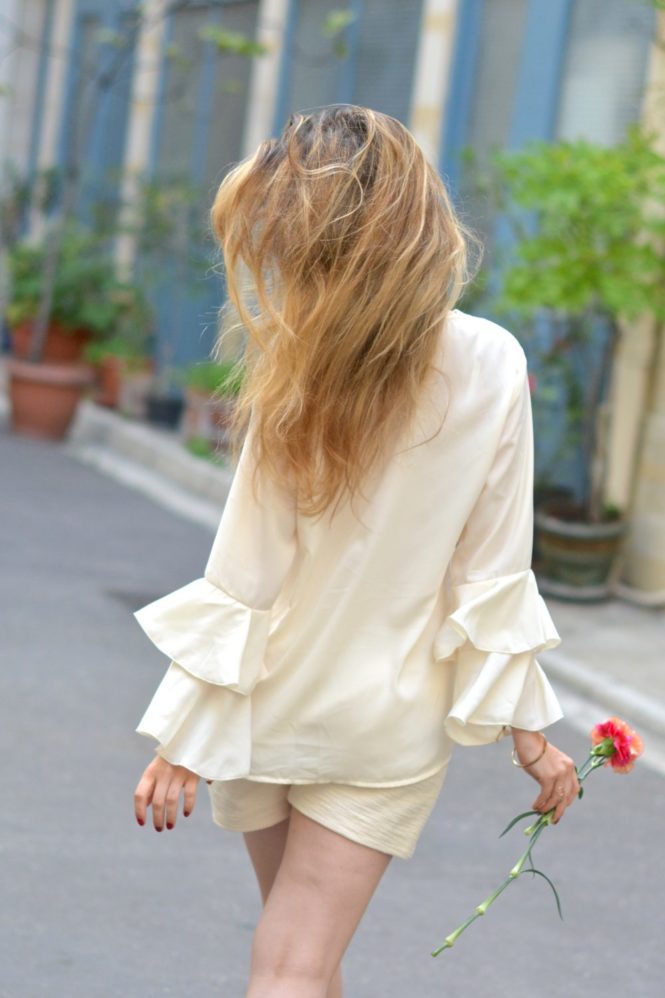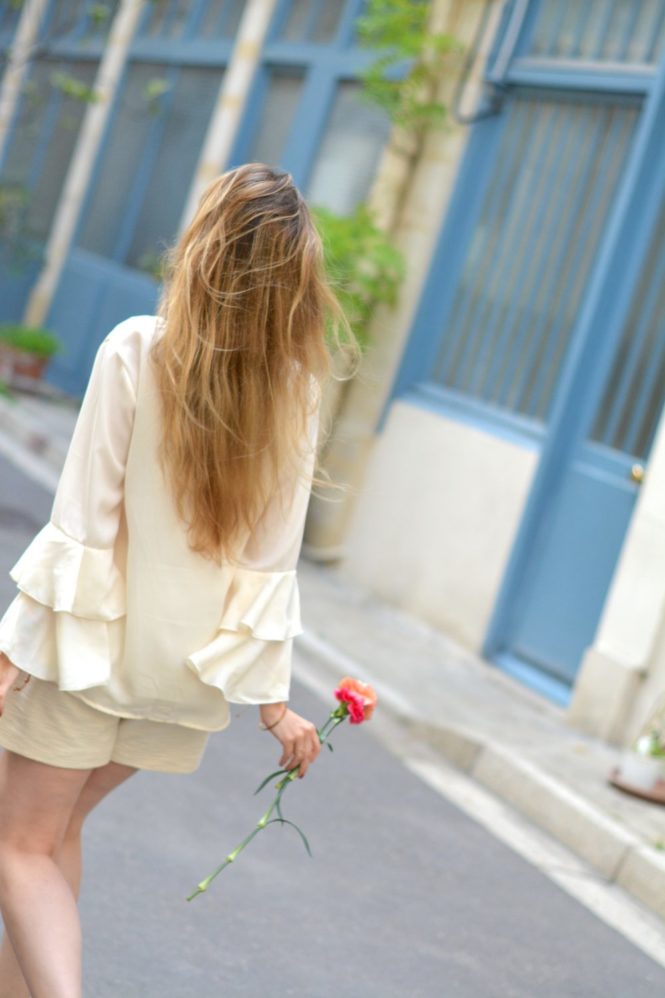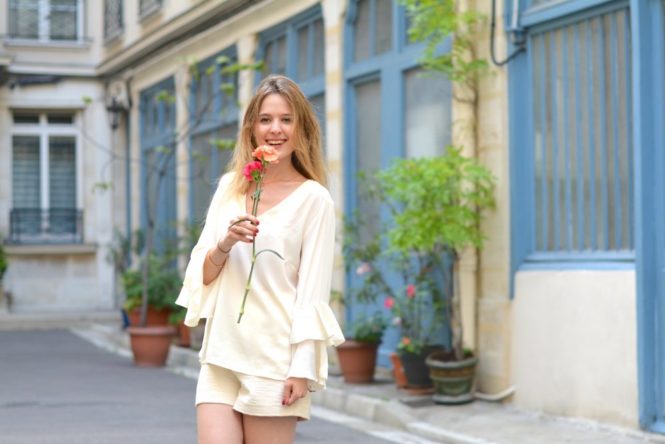 As for the other parts of the look, they are not organic but they are also some favorites of the moment. First of all, there is this wonderful top from Gina Tricot – which I think is one of my favorite Swedish brands (but available internationally also, huh!) – too beautiful with its ruffles on the sleeves! It is also ultra comfortable and all soft, almost like silk.
A comfortable outfit from head to toe.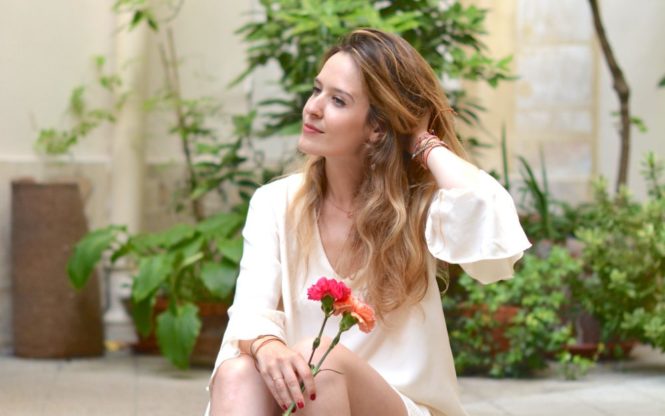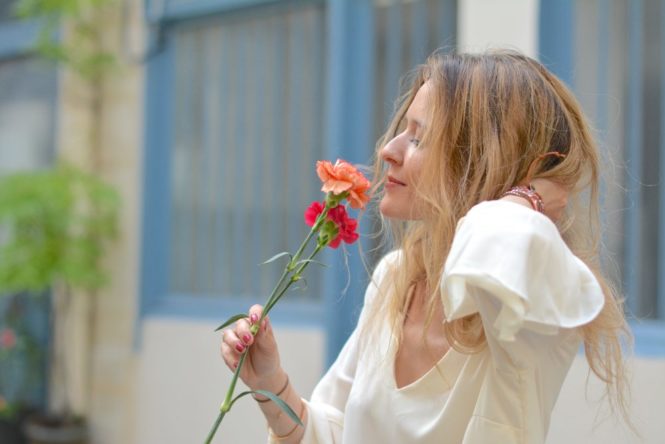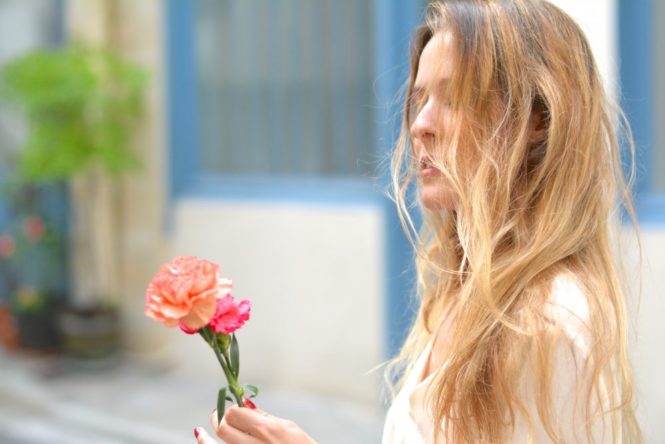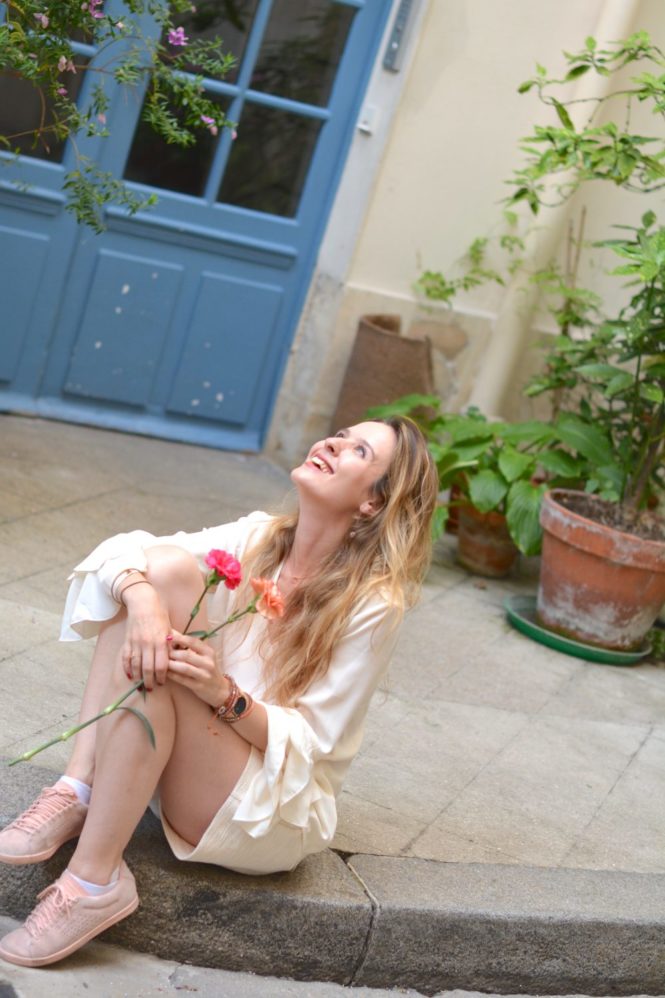 But that's not all ! I have plenty of favorites pieces in this look! So already there are these sneakers from Le Coq Sportif… pink and too cool. I associate them with all my outfits! Big crush for this summer. Then, there is my pink bracelet from Wrap Vintage that I love and that I had already shown you in this colorful look. My eternal watch from Daniel Wellington, big love. And finally, the necklace comes from Murandum, it's a "Karma" necklace with 3 circles that mean "Peace, positivity and love", I like a lot this kind of totems.
Here are some pictures of the deet's !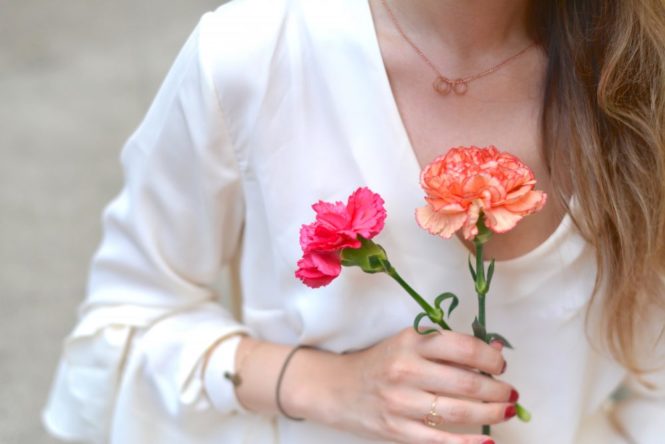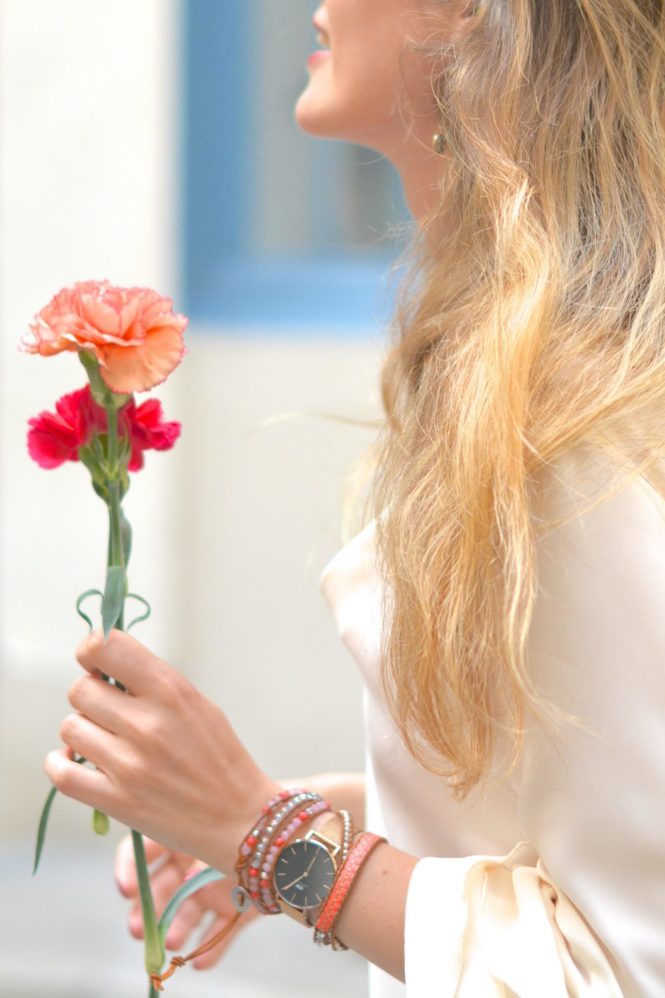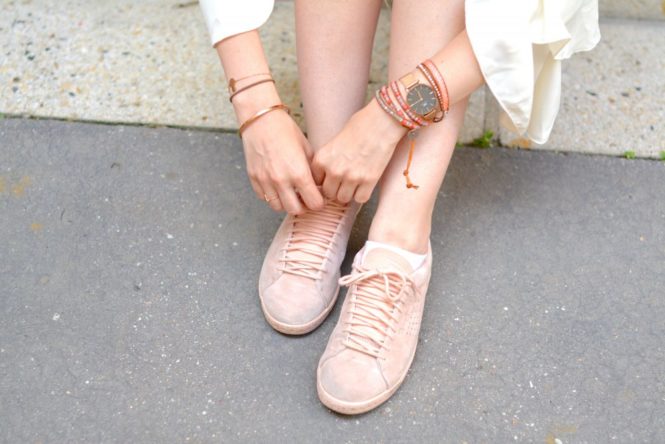 + ABOUT THE PLACE +
These flowers, this pretty blue door … have you noticed how cute this place is ? Would you trust me if I tell you that it's neither more nor less of a pretty little inner courtyard of a Parisian building that we found with my friend (and photographer for this look) Freyjastyle after our afternoon together at the Instapreneurs convention in Paris ?
I am fascinated by Paris and its surprises … it is soooo pretty!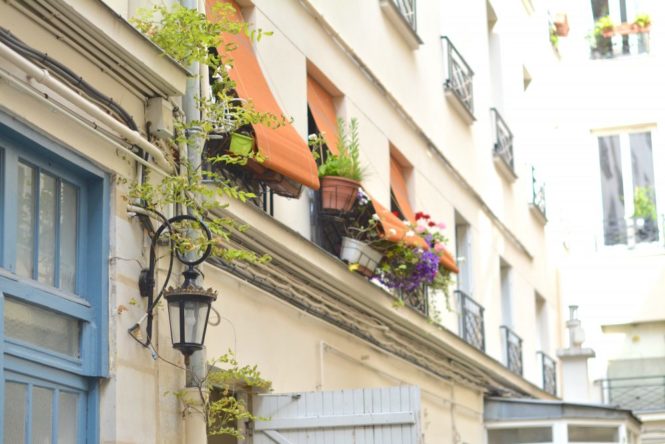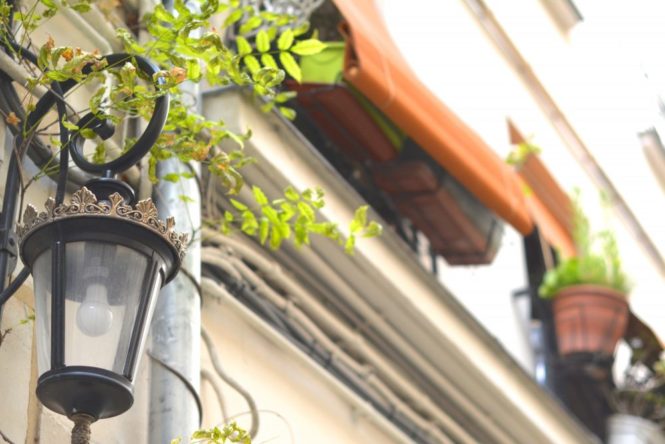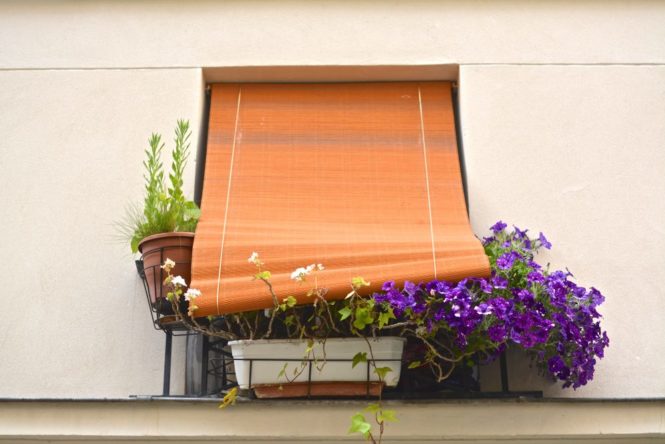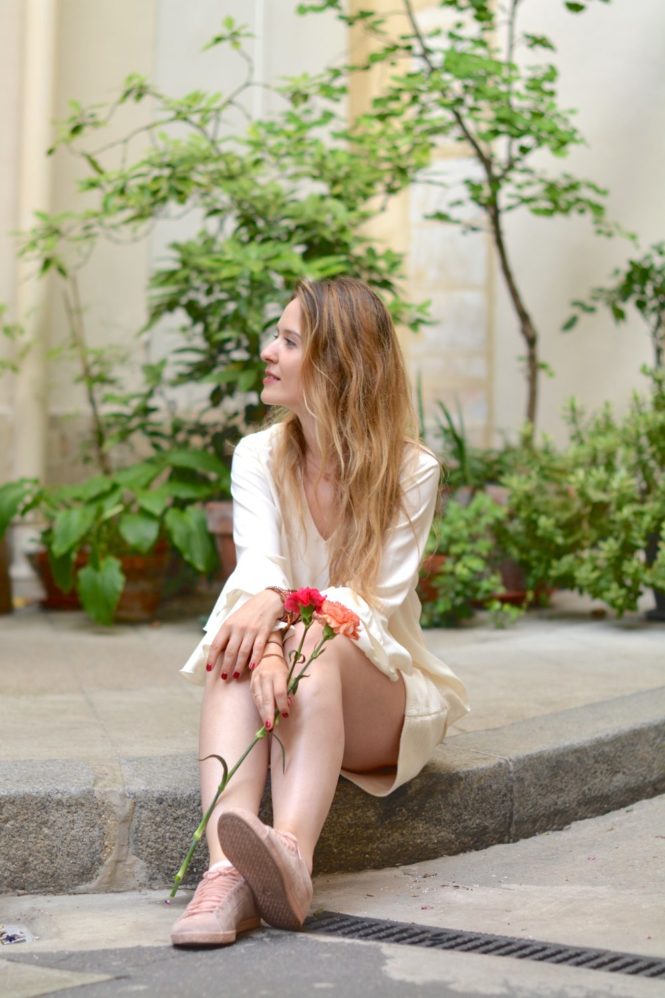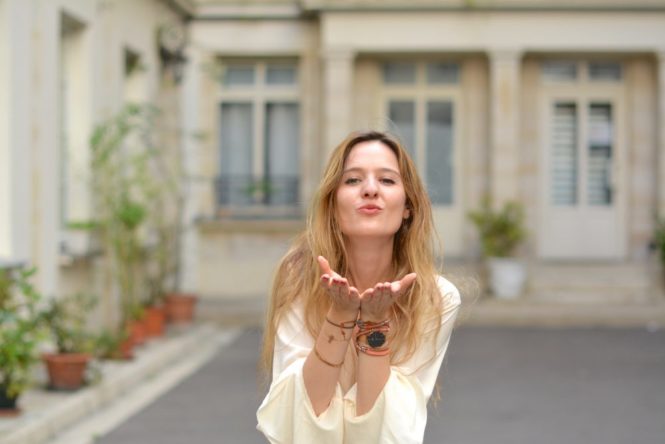 I send you a million of kisses my little babes !
I hope that you liked this look ! And do not forget to add eco-friendly items to your dressing sometimes. Everyone benefits this : the producers, the planet, and your pretty skin. Here is a nice selection of organic clothes just for you!
Organic tops, dresses, skirts & pants (and Vichy print ! A lot of it ! I love it!)
Organic jeans : 
And even some organic swimwear ! For a eco-friendly summer !
Enjoy your shopping ! And have a nice week <3 !
Credits : 
Photos (of the look) from my blogger friend Freyastyle
This post contains RewardStyle affiliate links