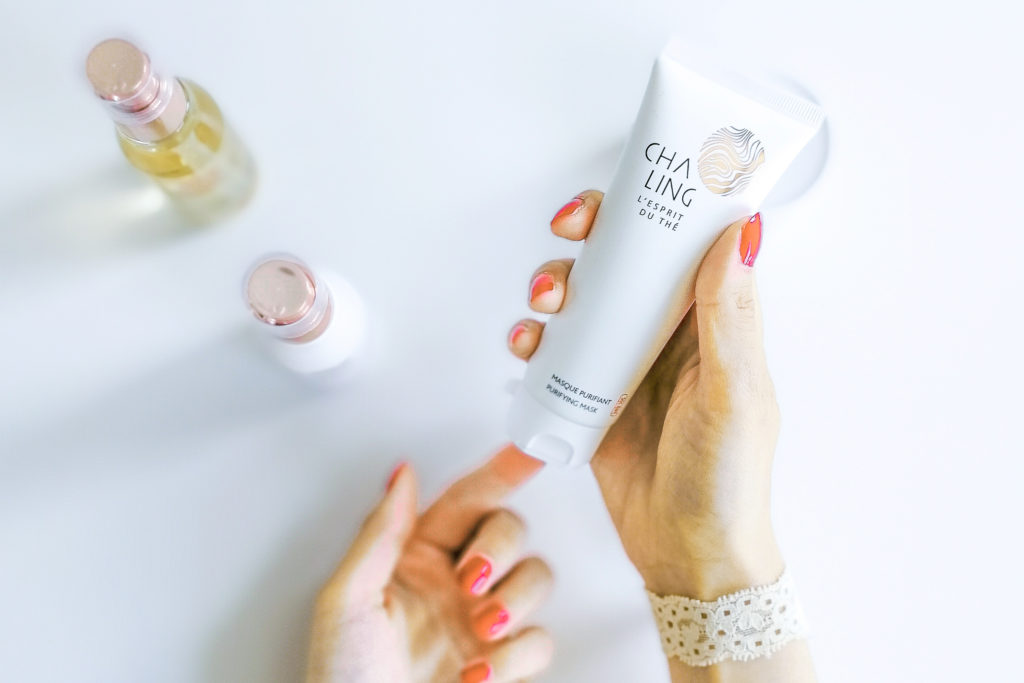 Hello my little cats. Today I want to tell you about a brand that I had the chance to discover several months ago during a lovely event, and that is the perfect combination between two passions I have : tea and Asia. Indeed the brand Cha Ling and its Sino-French rituals transport us to China (more precisely in the region of Yunnan, or the "green lung" of the country) by its ingredients, its principles and its sensory experiences; but while keeping the French & Made in France cosmetic know-how because developed by the LVMH research and incubated by the company Guerlain. Its founder Laurent Boillot, President of Guerlain, has found an rare alliance between luxury and sustainable development, which pleased me a lot. The main ingredient of the entire Cha Ling range? Pu'Er tea, which comes from the Chinese region of Yunnan, the green lung of China, and which is today the purest tea, the rarest, and the richest in terms of properties. Let's talk about it!
Cha Ling rituals, a combination between my passion for tea and for Asia
So before we start, I wanna focus on that event I attended, and tell you that it was a milestone for me. I was able to participate in a Cha Ling presentation evening in September 2017 where we could with other bloggers and influencers discover the foundations of the brand, the richness of Pu'Er tea and the Chinese traditions of Yunnan. And really, for me who is so in love with tea, how could I ignore the existence of Pu'Er tea before? So pure, so rich. In China, it is offered as a precious gift, for example in the context of weddings, as it is a rare commodity and it is so full of resources. It's good for our body inside out, and as for the ski … no wonder why it does miracles in a cosmetic product.
Also, I remember a lot of this event because it is thanks to the brand Cha Ling that I discovered the principles of Gua Sha. A small tool that allows you to massage your face to "chase the evil" and make the skin more beautiful. We learned 5 daily massage gestures, and since then I have been doing it every day before going to sleep. Really… ! I think it activates my blood circulation and helps me fight the post BC-pill effects so I am very happy. If you want to know more about Gua Sha do not hesitate to watch this video:
The ritual
Needless to say, for all the products featured in this article, the key ingredient is still and always Pu'Er tea, recognized as one of the most powerful and comprehensive natural antioxidant ingredients in the world. It is not only antioxidant but also anti-pollution and anti-aging.
I am delighted to put into practice this skin-detoxifying ritual that fascinates me with these Cha Ling products. For me, this will become my little weekend ritual, like a little special/unique moment.
Starting with the Summer Mask, with a very refreshing sensation, which I will apply in a thick layer, allow to pose for 10 minutes then remove the extract with a damp cotton. Nothing like this for my "me-moments" of the weekend and for replumping my skin after a long week under the summer sun. For having tried it at the moment and a little earlier during the Cha Ling event, I can tell you that the feeling of freshness is super nice. And my skin is very soft after. Then, after the mask I will apply the Plumping Essence then the hydrating Fluid Care both infused with Pu'Er tea in the morning as a day care. Same here, feeling of sweetness and freshness, I really enjoy it !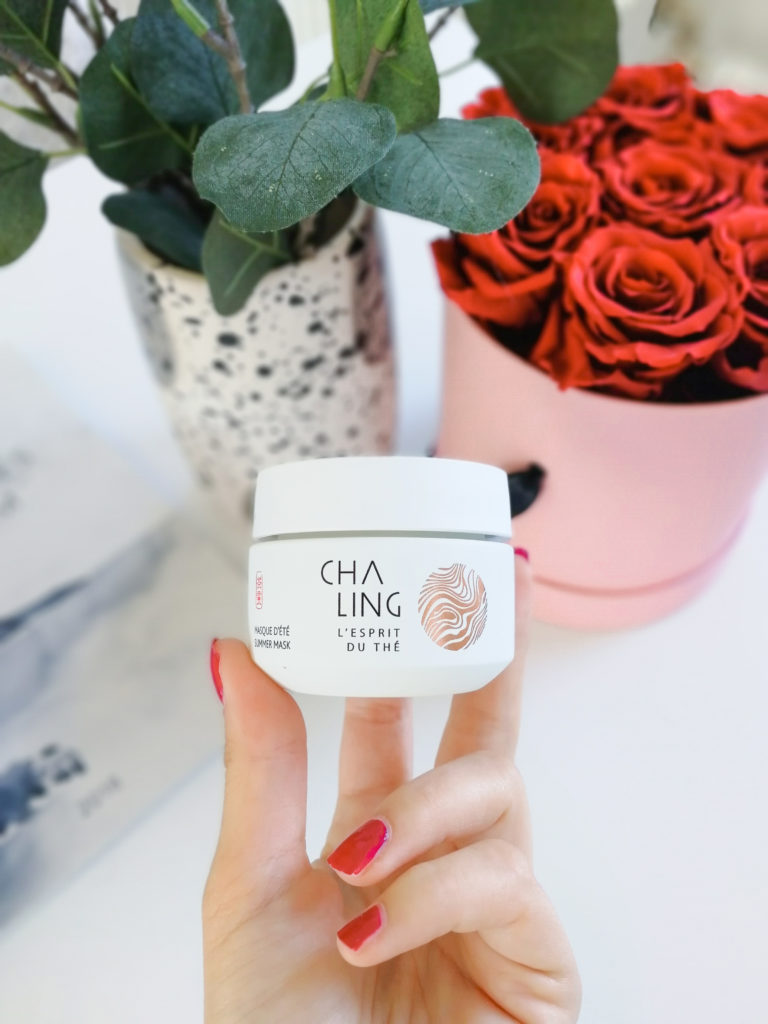 Little variation of the Summer Mask: the Purifying Mask, thicker and more absorbent, to refine skin texture & clarify it. Perfect when it is hot and for cleaning the skin of oil excess. Also, the Pore Minimizer is there to give a "peach skin" effect to the skin, by tightening its grain, and without silicones. I admit that I have not tested this one yet, but if it proves itself to be effective, it may well become my new best friend!
In short … unique products that really give me the feeling of a special and properties-rich moment in my bathroom. A moment that makes me travel to China, and that plunges me into the rituals of Yunnan, de-stressing and refocusing. I just love it.
* Have you already heard about Pu'Er tea and Cha Ling brand?*
To discover on https://www.cha-ling.com/en/ (get 20% discount on all products with the code PLUMEDAUREXCHALING).  Enjoy your visit ! 
---
This blog post is in partnership with Cha-Ling
SaveSave
SaveSave
SaveSave
SaveSave